Cocktail Attire
Happy 2013! It's hard to believe that another year is over and we're off to start a new year! Here's my first outfit post of 2013, and I hope you enjoy it as much as I do!
Though the glitz and glitter of the holidays are over, parties requiring cocktail attire are not. My family was recently invited to a surprise 60th birthday party requiring "cocktail attire." Of course I love the chance to dress up and my toughest choice was deciding what I would wear. Don't worry, I went through multiple options one evening, and I'm fairly certain I tried on every dress and skirt I own trying to pick out just the right outfit. Though I love to dress up, I don't get near as many opportunities as I'd like!
I toyed with the idea of wearing a colorful dress with minimal jewelry, but when I came across this necklace at Nordstrom I immediately fell in love and knew it was what I had to wear. I've always been a fan of statement jewelry and I think a cocktail party is the perfect opportunity to wear a statement necklace, especially if you don't want to wear a loud color dress. Statement jewelry is more subtle than a brightly colored dress and is a great conversation starter. I paired my emerald green statement necklace with a basic black dress and pumps.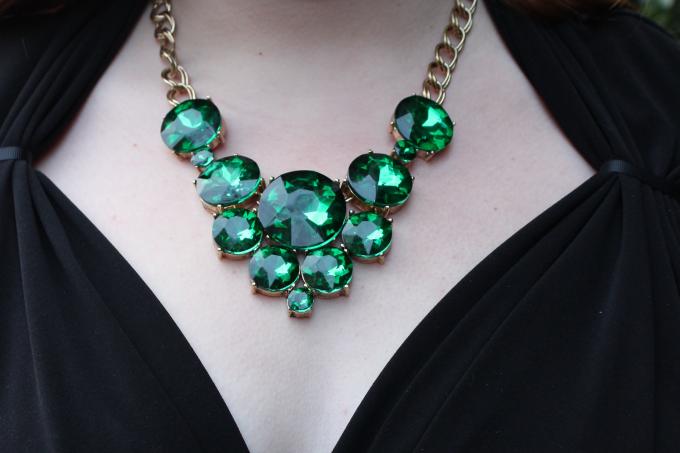 The necklace was a hit at the party, and it is one of my new favorites for 2013! While many will wear a little black dress, how you accessorize it can really set you apart from the crowd. My outfit is below, and of course I had a cardigan sweater with me for the chilly winter nights! How are you wearing emerald this year?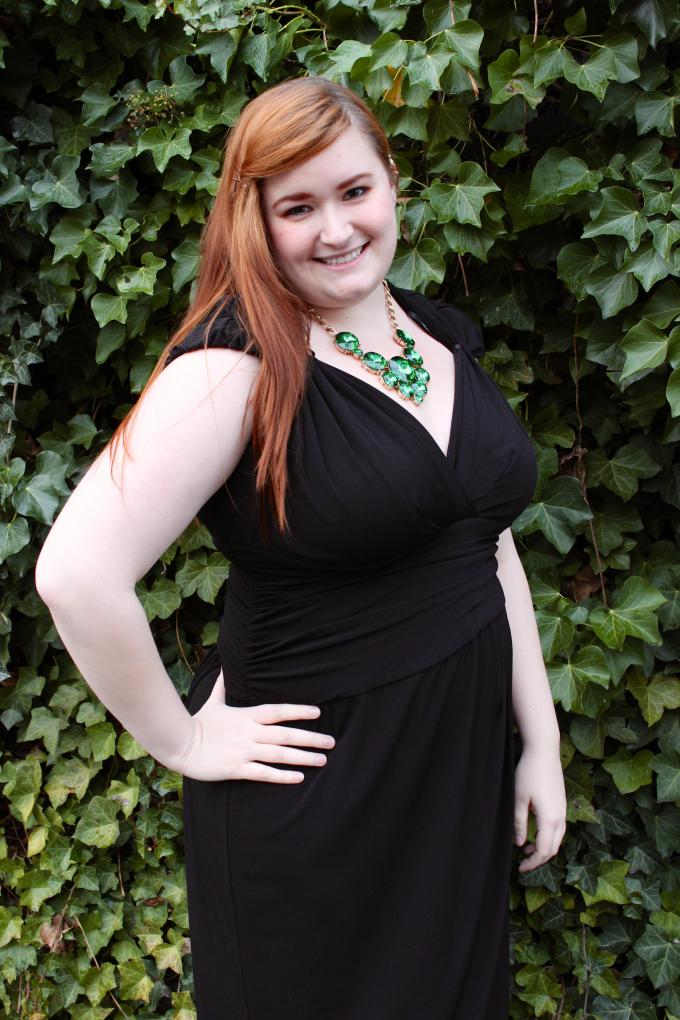 Dress: Suzi Chin; Necklace: Tasha; Shoes: Kate Spade 'Loire' Pumps