Peachy Keen
Last week I had the opportunity to share with you a photo including many of the local fashionistas. I was so grateful to be a part of this group of lovely women, and our photo has now been featured in NW Beauty!
After sharing the photo, I received a few emails asking about the dress I wore for the shoot, and in general, where I find all of my dresses.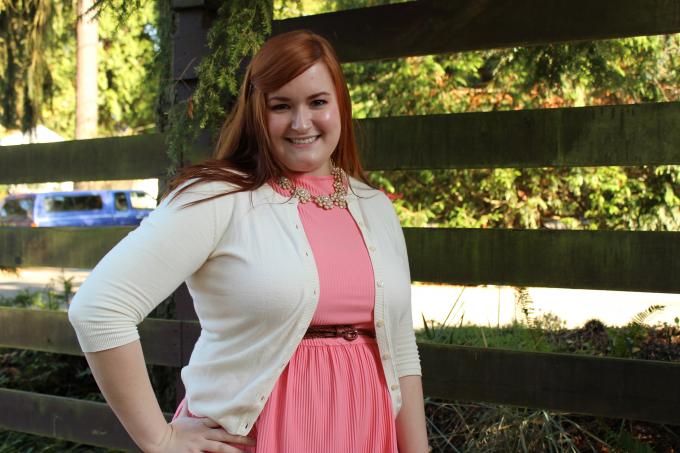 I'm always on the hunt for a great vintage piece, especially from the 1950s & 1960s. I'm in love with that era and their style of clothing, especially the dresses! One day this summer my friend and I were on the hunt for all things vintage and made a day of visiting many local shops in hopes of finding that perfect vintage dress. I came across this piece for $8 at a local Value Village. This vintage Sears dress had a few small stains on it, but I figured for $8 I'd make the plunge and hope that the spots came out. After washing it the stains came right out, but I was at a loss for how to style the dress with such a high neckline.
It sat in my closet for months, until the morning of the photoshoot. I had originally planned on wearing another outfit entirely, and had in fact left my house wearing the other outfit. Having second thoughts about what I was wearing and stumbling upon this dress with a last look at my closet, I grabbed the dress and a few items that would match with it and ran out the door (running late of course). I decided that this dress would be the best choice, so I changed in my car (harder than you think when you drive a small car!).
Because the photoshoot was supposed to incorporate peaches, browns, golds, and creams, I styled this dress with a cream colored sweater, cognac brown Steve Madden boots & leather weave belt, and a beautiful Kate Spade pearl & gold necklace.


If you've snooped around my blog at all, you'll find that most of the pictures are of me in a variety of dresses. I love dresses, especially vintage pieces or ones very similar to the great classic and timeless style of the 1950s & 1960s. I have an entire side of my closet dedicated to dresses, but it has taken me a long time to acquire so many – years in fact. I find many of dresses at Nordstrom and Macy's but I do find a few at retailers I rarely shop at as well as a variety of local vintage stores. Finding dresses that fit you properly and work with your personal style takes time and patience. This weekend I probably tried on 20 different dresses at Macy's, but I couldn't find anything that fit me well. It's definitely a process.
I also get many of my dresses tailored to fit my body and "hug" me in all of the right places. This is a great investment especially if you've recently lost weight, or the dress is just too big in a certain area but otherwise fits you perfectly.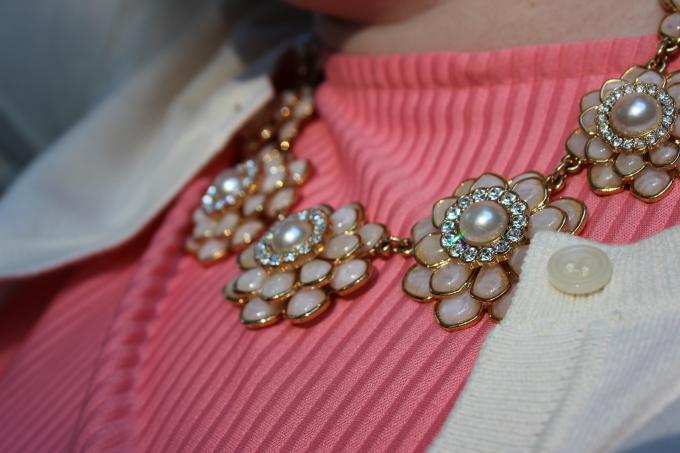 Jacket: Anne Klein; Dress: Sears (vintage); Sweater: B.P.; Boots: Steve Madden 'Intyce' Boots in Cognac;  Necklace: Kate Spade