Formula for a Perfect Fall Outfit
As fall is coming to a close here in the Pacific Northwest, I wanted to share some beautiful fall photos that Delaney from Lover of Clothes took of me. Fall really is a beautiful time of year in Seattle as the colors are so crisp and fresh. Hopefully we'll be getting some snow here soon!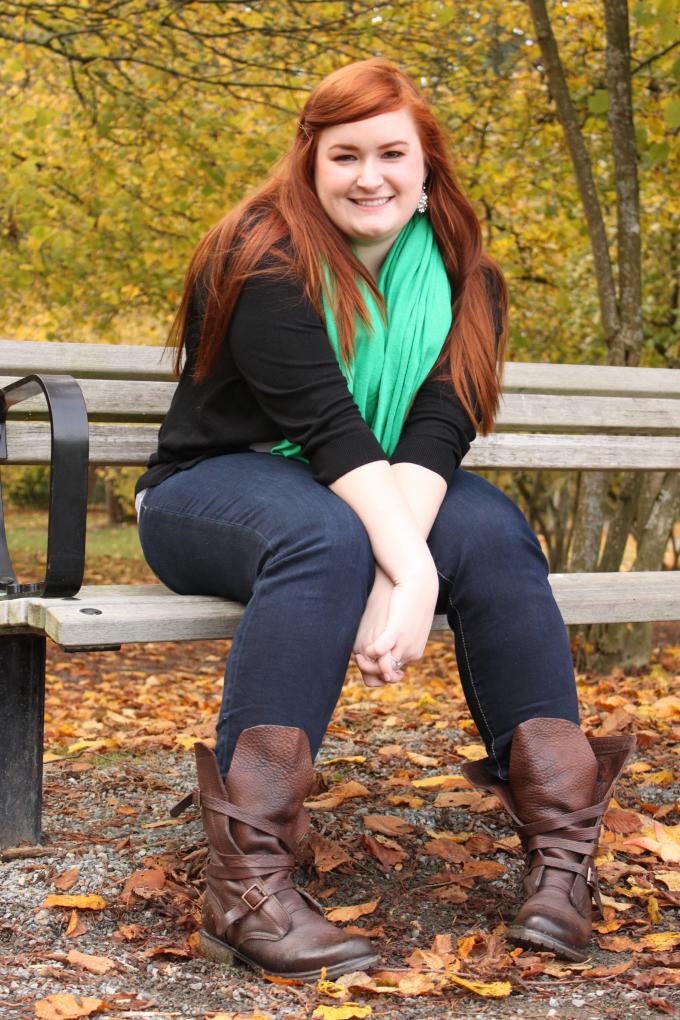 Think this photo looks familiar? It's in my header! I absolutely love this photo and the colors – orange, yellow, brown, red, and green. So beautiful! For fall in Seattle I love to wear skinny jeans and boots and accessorize with a bright scarf and a great pair of earrings. While I dress up in summer with flowy dresses, I'm a little more casual in the fall and winter to stay warm and dry in the crisp (and sometimes wet) Seattle weather!
More about the outfit…
Skinny Jeans + Cardigan Sweater + Colorful Scarf = Kate's Equation for the perfect fall outfit
I can be very patterned in my dressing and this ensemble is no exception. This is one of my favorite go-to looks for fall.
The Jeans: I know I've mentioned my favorite jeans before, but here they are again! My KUT from the Kloth 'Diana' Skinny Jeans are my go-to jeans all year round. They've got just enough stretch and are incredibly comfortable!
The Sweater: If you haven't noticed it's a rare occassion that I'm not wearing a cardigan sweater. I refuse to count (the number would be too high) but I'm guessing I have upwards of 30 different colored cardigan sweaters varying in cut, sleeve length, color and pattern. They are a staple to my wardrobe year round. I find the best cardigans at Nordstrom, I love the Halogen brand for a longer sweater, and the BP brand for a shorter, more fitted option.
The Scarf: The minute the weather gets cold around here I love to break out the colorful scarves. Again, like my cardigans I'm refusing to count how many I have (the answer? too many). I happened to snag this particular scarf at Nordstrom a few years ago, but I'm a big fan of their cashmere scarves that they carry in so many beautiful colors each year!
To top off the ensemble I added my Steve Madden boots, which are perfect for ladies with wider calves, Betsey Johnson earrings, and a Steve Madden peacoat.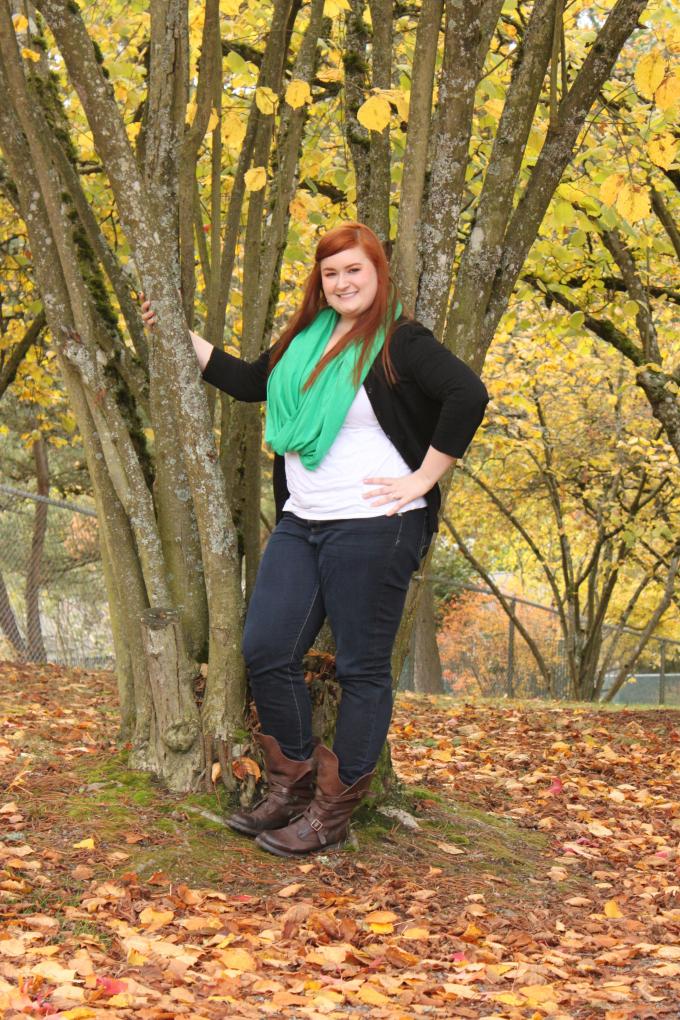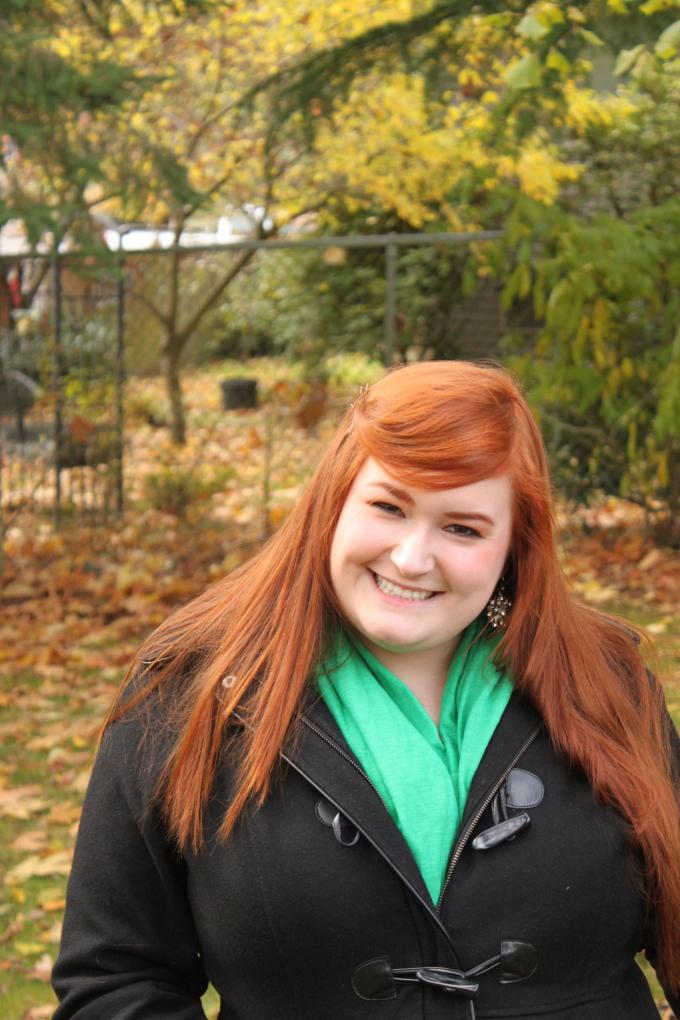 Now, if you'll please excuse me while I tweet… Tell me what's your favorite go-to fall look?


Jacket: Steve Madden; Sweater: Halogen; Scarf: Nordstrom; Jeans: Kut from the Kloth 'Diana' Skinny Jeans; Boots: Steve Madden; Earrings: Betsey Johnson