Happy Halloween!
Happy Halloween!
This year for Halloween I decided to ressurect the classic poodle skirt look from the 1950s. I love this decade and clothing style, plus what better excuse is there to wear saddle shoes & a skirt with a poodle on it?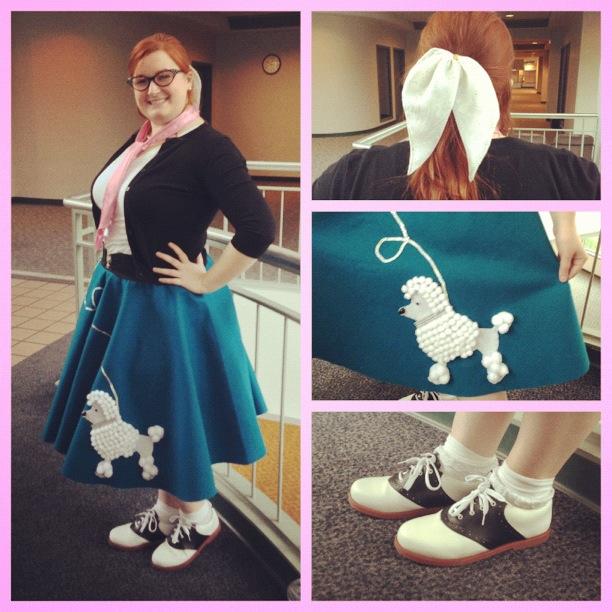 My costume began as DIY project. Unfortunately the poodle skirt my mother had made me years ago (see below) was in no shape to be reworn, so I ordered a new skirt from Hip Hop 50s Shop. For those of you who don't know, traditionally poodle skirts (also called circle skirts) are made out of one piece of fabric, an entire circle. This retailer make the traditional style circle skirt and have them for a great price. When I received the skirt I absolutely loved the quality of it, but wished that the poodle has been slightly bigger, so I went ahead and made my own poodle from felt, cotton balls, and sequins. I'm very happy with the finished product, it's a much more dramatic poodle which is perfect for Halloween!
What did you dress up as this Halloween?