Daisy Necklace
With fall quickly approaching, here in the greater-Seattle area we're winding up with the last few weeks of great summer weather, so naturally I'm trying to fit in as many of my summer dresses as possible before the weather changes and I have to pack them away for a year!
One of my favorite styles to wear is a casual LBD (little black dress, for those who are unfamiliar) with a fun pop of color and statement necklace. This light cotton dress (also seen here) is perfect for the last of those warm summer days.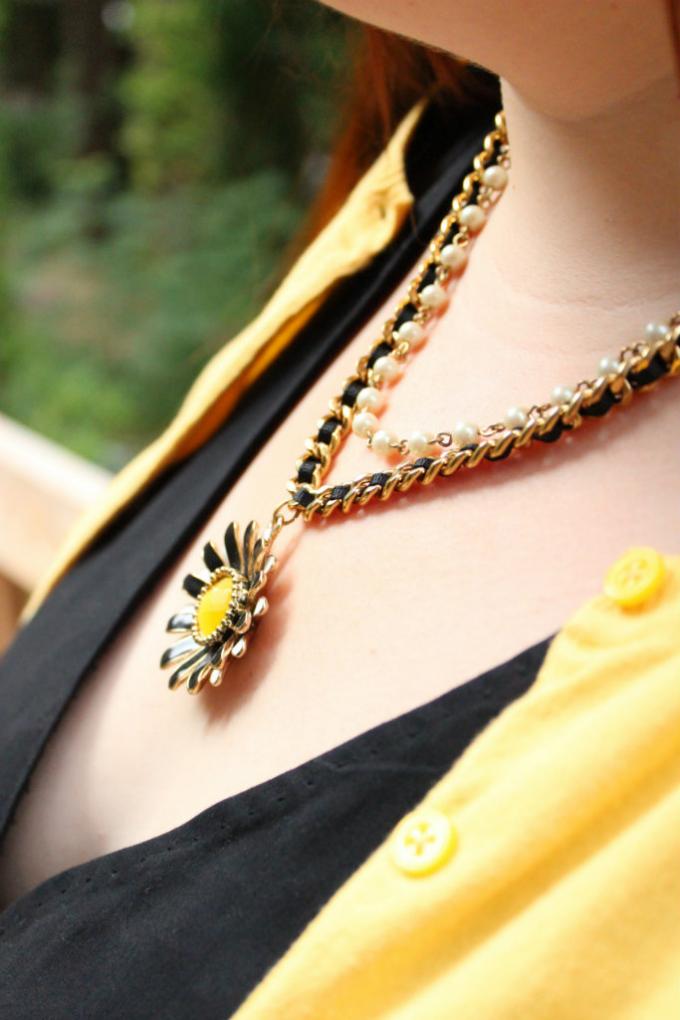 As it's getting chilly around here in the early mornings and evenings I've decided to go with a little yellow cardigan to set off the dress and the Betsey Johnson necklace. I scored this gem from Nordstrom Rack a few years ago! I love the pearl strand with the fun black, white and yellow daisy – it has a retro vibe to it!
Don't forget to rock out your summer style before we officially hit fall!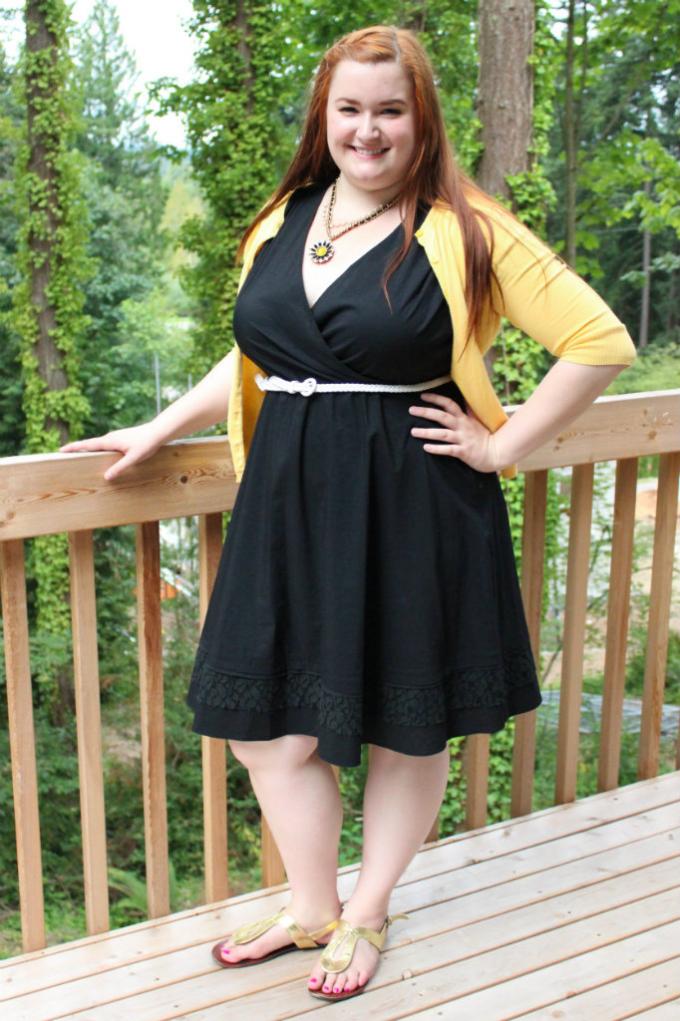 Dress: T. Tahari; Sweater: B.P.; Necklace: Betsey Johnson; Belt: Nordstrom; Sandals: D.V.