The Importance of Social Networking
Between texting, instant messaging, emailing, tweeting, Facebook-ing, MySpace-ing, Instagramming, pinning, connecting, following, liking, and commenting, it can all become a little hectic and confusing. While some are able to keep everything together and understand the importance of social networking others still are lost in the bottomless ocean of social media.
What really is the importance of social networking?
With a push towards digital/new media and the social media-happy world we live in, social networking can help set you apart from the competition and create opportunities for you that you never thought possible. Here are my top 4 reasons of why you should use social media to build your personal network: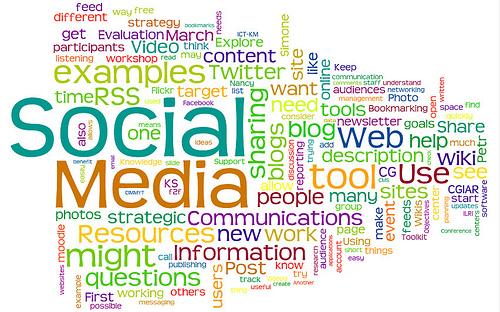 Visibility: Social media never sleeps, and many individuals and businesses are looking to network with potential clients and new connections. Because of the nature of social media you can create an online persona that will reflect you. You can also ensure that your online presence is visible by utilizing SEO and SEM.
Similar Tastes: If you've ever spent any time on Twitter, you know that many of the conversations that begin there are formed by a common interest. Not only is this true of Twitter, but many other networks such as Facebook groups, Instagram, and Pinterest. You're able to find others who have the same interests as you and create conversations with them – many of whom you probably wouldn't have met otherwise!
Self Disclosure: This space is your place to tell your story, as much or as little as you'd like. You need to decide what you want the public knowing about you, otherwise make sure to mark things as "private" so only close friends and family members can see. Remember, you never know who is watching or listening to you.
Community Support: Once you've begun to build your community you will find that your community rallies around you to support you and your endeavors. Send a tweet about being under the weather? They'll send you well wishes.
How can you use it to develop professionally?
Personally I began as a "social media hater". I was content with MySpace and IM-ing, I was late to adopt Facebook, and adamant that I would never get a Twitter. I softened my stance on social media as time went on, and now I am so obsessed with all of the networks I'm involved with that I find it difficult to separate myself from them.
I've watched my network grow from nothing to something. I've gotten job interviews, made new friends, and found professional connections, all because of social media. With a little time and cultivation you can see the success of your social network.
Do you have any other reasons to add on the importance of social networking?
This post can also be seen on Girl Power Hour.