The Stylish Way to Water your Lawn
Whenever I do yard work, I like to make sure that I'm doing so in the most stylish way possible. Okay, not really, but this friendly old man saw Delaney from Lover of Clothes taking pictures of my outfits and suggested that I take a picture while watering his lawn. So here goes: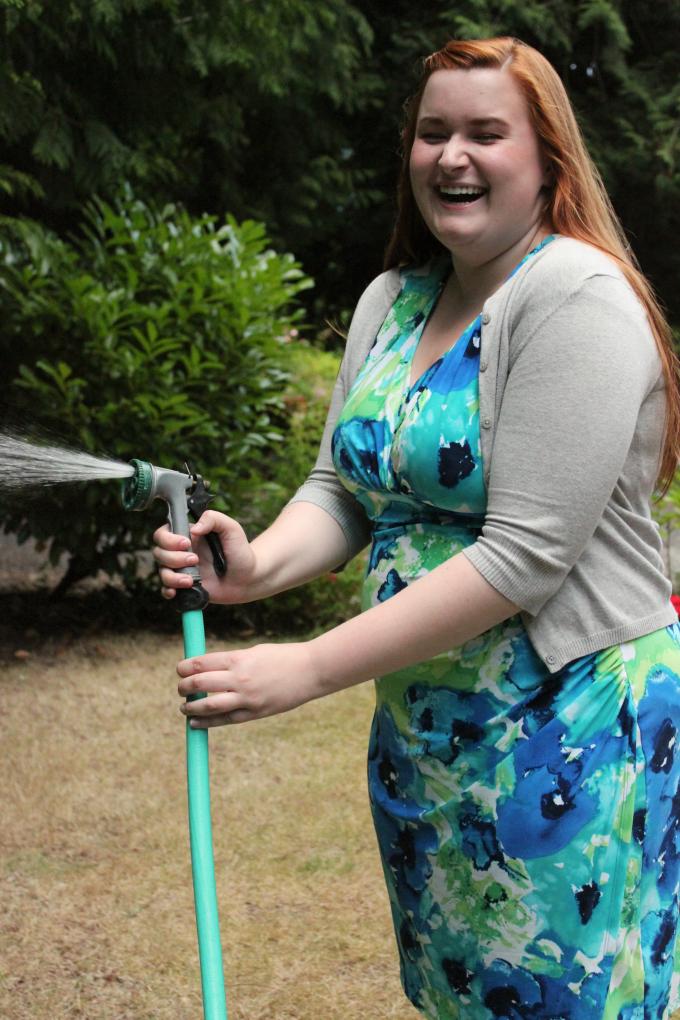 In case you're wondering, the dress was quite comfortable if you're considering doing yard work in it. It's made of a very giving fabric, so if you do need to water the lawn, pull weeds, or plant some flowers this is one of my top choices for a dress. It's also very comfortable for checking your mail.


In all seriousness, I absolutely love this dress. I love the greens and blues, set off by darker blues and a white background. Because the dress has such intense colors I paired it with a heather grey sweater and silver sandals.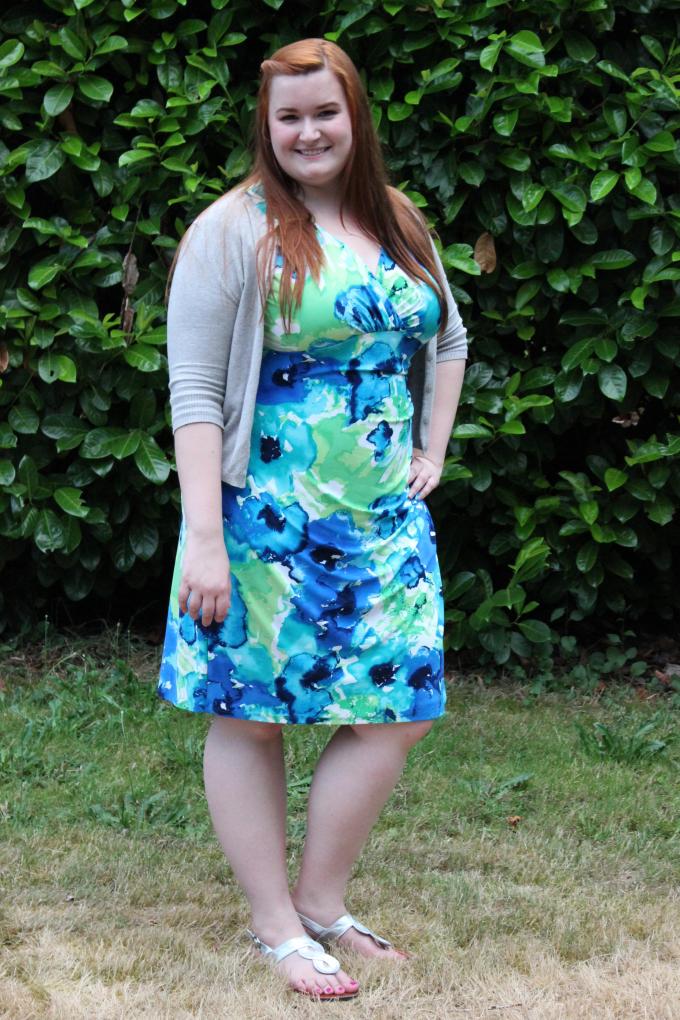 Dress: Calvin Klein; Sweater: B.P.; Sandals: D.V.