The Ultimate Girl's Weekend at the Fairmont Empress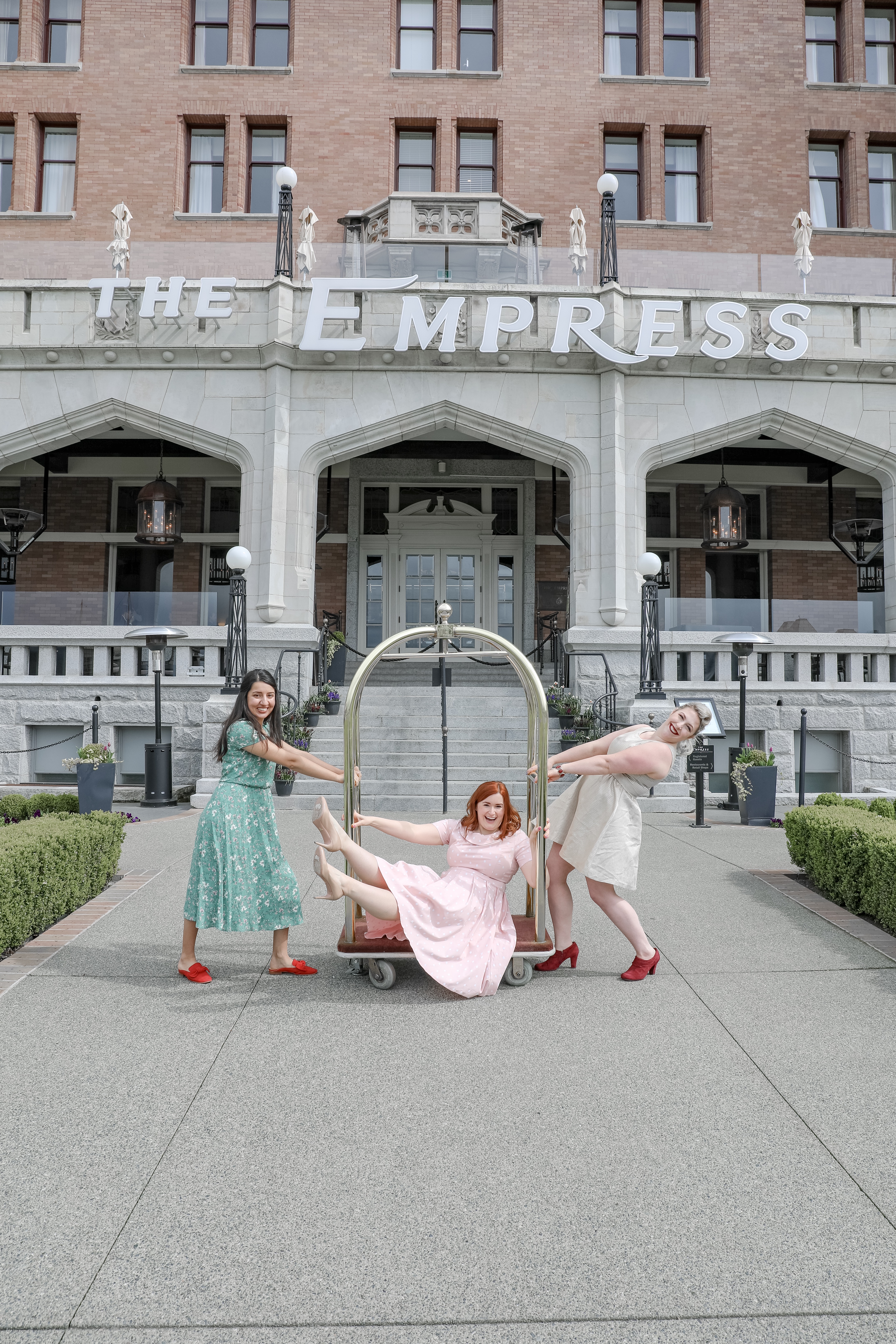 Created in partnership with Tourism Victoria
After my bachelorette trip last year, my girlfriends knew that we had to make a girls trip an annual occurrence. With spring 2019 being filled with milestones for my two closest girlfriends and me, we decided it was the perfect excuse for our second annual girl's trip! So in April, we headed to Victoria, BC, for a long weekend celebrating my friend Liz and my 30th birthdays and a surprise bachelorette party for my friend Daljit, who is getting married this May!
Early on a Friday morning we departed from my house to head to Pier 69 in Seattle to depart on the Victoria Clipper. We were among the first to board and were pleasantly surprised to find that we were in "comfort class" and able to all sit together. We joined our fellow passengers in grabbing complimentary snacks and drinks on the upper deck, and quickly grabbed seats close to the front so we could watch our journey unfold! Once our initial social media posting had been taken care of, we settled in for the approximately 3 hour ride to Victoria. It was a beautiful day and we spent the time catching up with each other.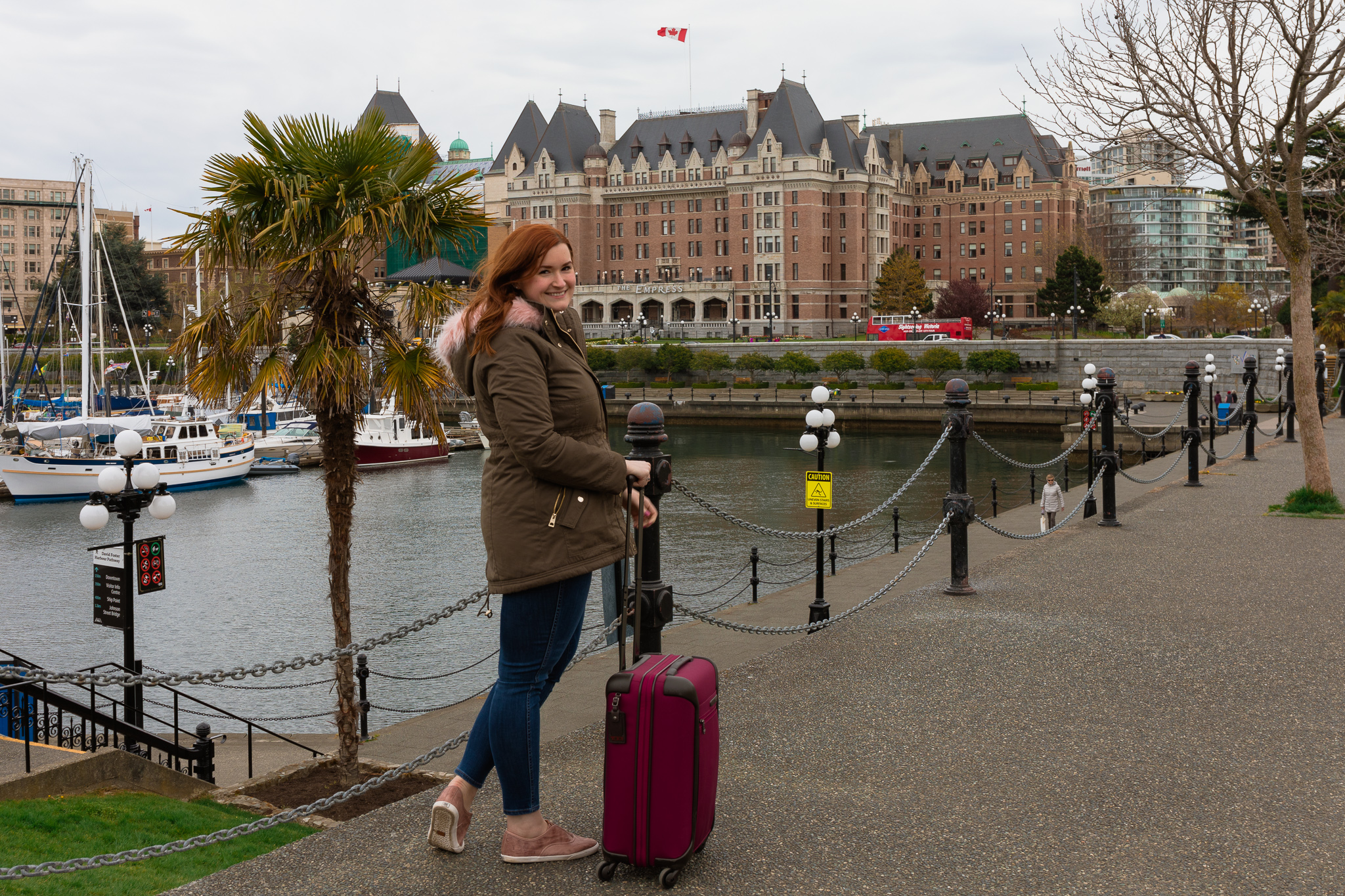 As we pulled into Victoria's Inner Harbour around 10:30am, we were treated to a sneak peak of our home away from home for the weekend: the Fairmont Empress. We eagerly disembarked and enjoyed the short walk to the grand hotel. Greeted by the concierge, we happily let them relieve us of our luggage so that we could check in and get settled in our room unencumbered. Once our luggage had been delivered, and the room had been inspected to ensure it was to our standards (monogrammed soap, shampoo and conditioner all in place), we hit the streets of Victoria for our lunch date.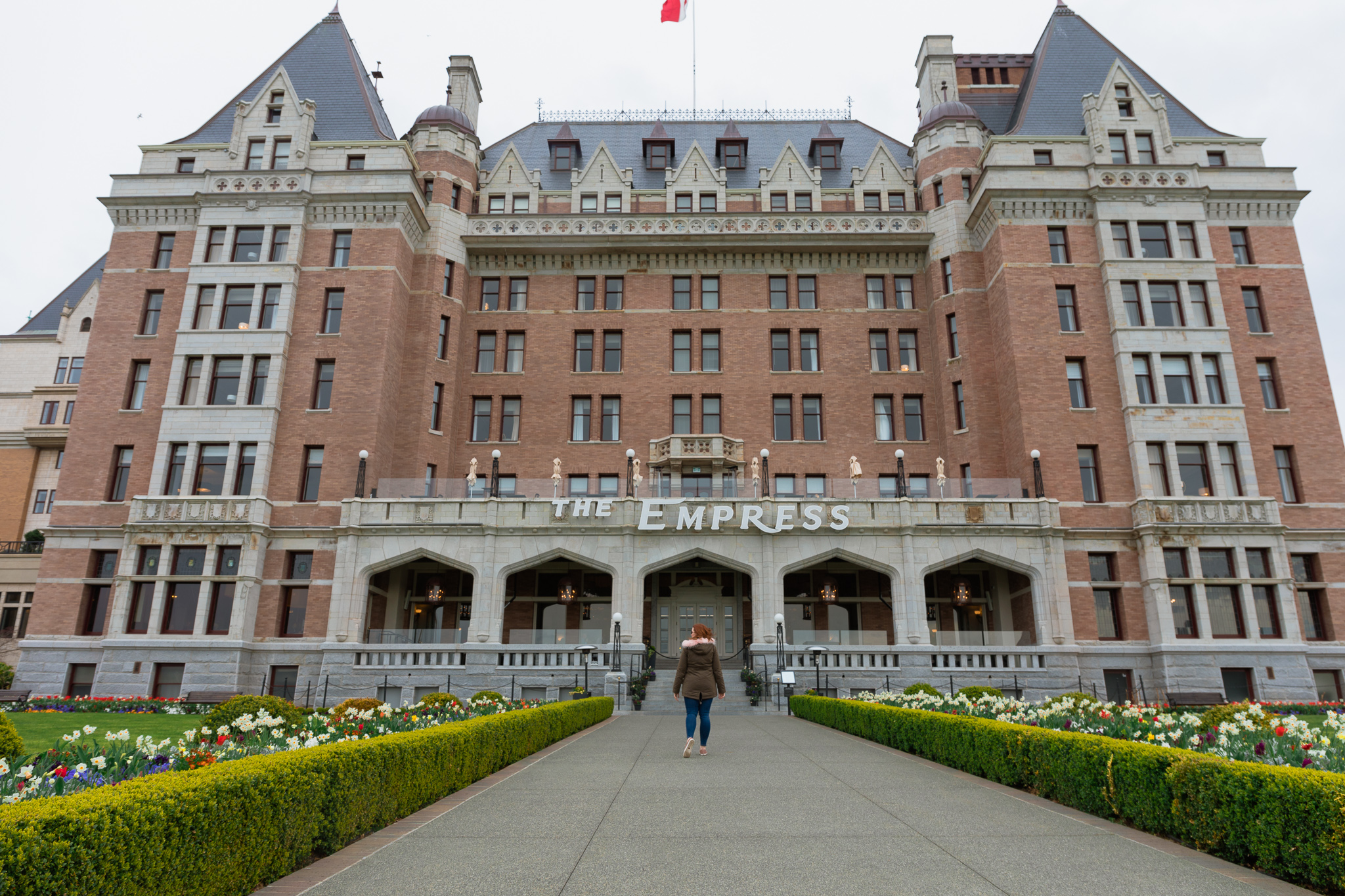 We headed down to Murchies, a delightful tea house and café (one of the many that Victoria is known for) that makes amazing sandwiches, desserts, pastries, and of course, tea! We knew we were in for a treat when we walked in and saw the growing line of customers. We ordered the most delicious sandwiches, teas, coffees, and multiple desserts to treat ourselves. We spent the remainder of our day wandering around the shops and exploring the sights of Victoria before finding a spot to grab dinner. We initially planned to eat closer to the hotel, but were drawn in to the comfort (and smells) of a little place called Café Mexico. Bellies full, we quickly made it back to our hotel room to find our Fairmont slippers laid out for us and covers turned down. We hopped in to bed and promptly drifted to sleep.
Saturday was the day we were most looking forward to: an entire day of pampering at the Fairmont Empress. We started off our morning with breakfast at The Q. I had the savory egg white flan, Liz had the blueberry smoothie bowl, and Daljit had the avocado toast. We also indulged in a Belgian waffle for the table, which did not disappoint!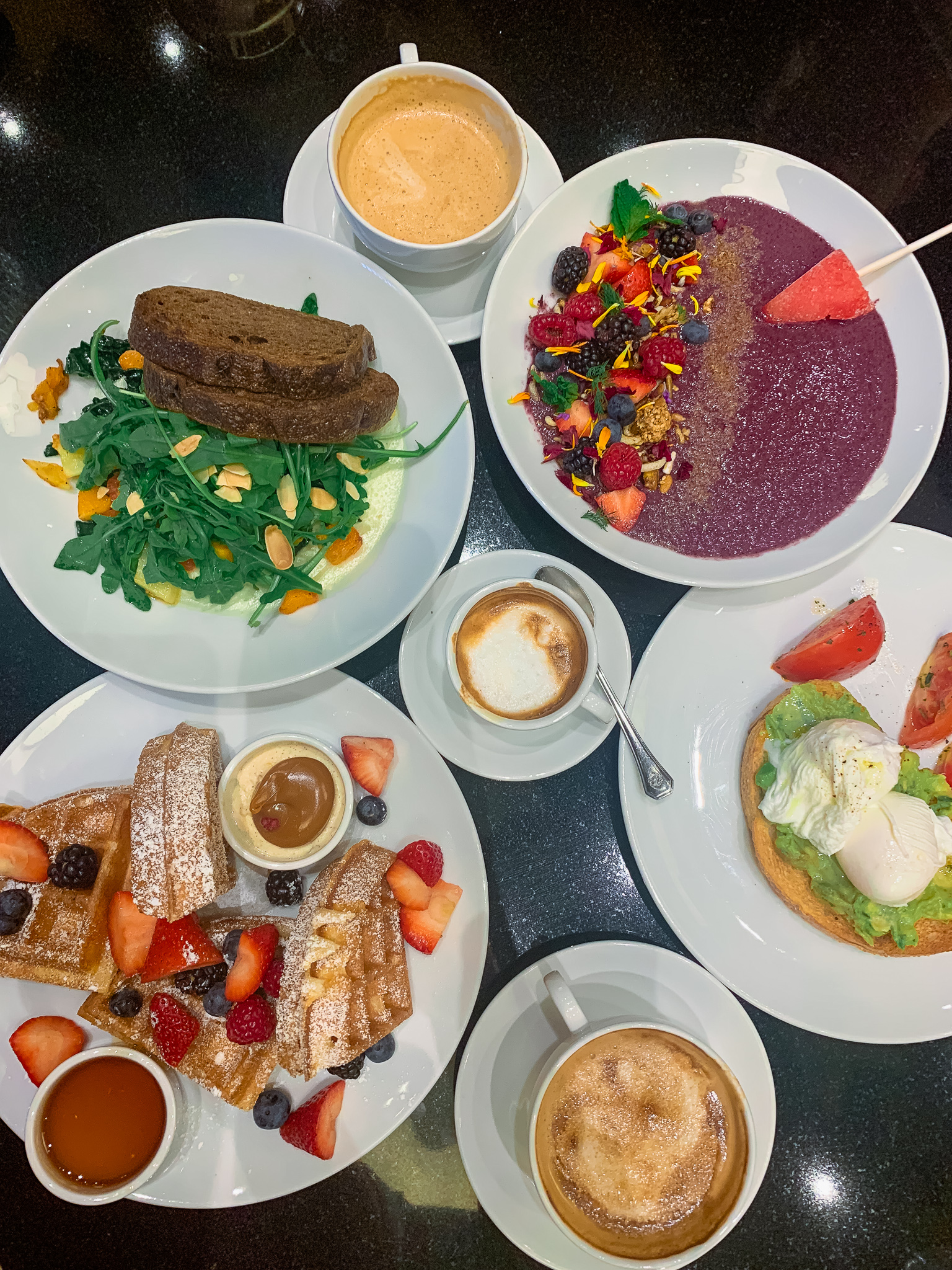 Following our breakfast, we went downstairs to check in for our massages at the Willow Stream Spa. It was suggested to arrive an hour early so we could relax and enjoy the extra amenities included (such as the sauna and mineral pool). Once we cleared our minds of the hubbub of our work week, Liz and I each enjoyed a 90-minute Wellness Detox, complete with a full body scrub, massage, and facial jade rolling. Daljit enjoyed the 60-minute Neroli Blossom, which also included a full body scrub and a massage.
Relaxed and rested, we prepared for the most awaited part of our trip: Tea at The Empress. Not only were the three of us excited to dress up and have tea, but Liz and I were excited to surprise Daljit with a mini bachelorette as part of the tea! We spent an hour preparing ourselves for tea: doing our hair, makeup, putting on our best dresses, and blasting Abba songs in the hotel room.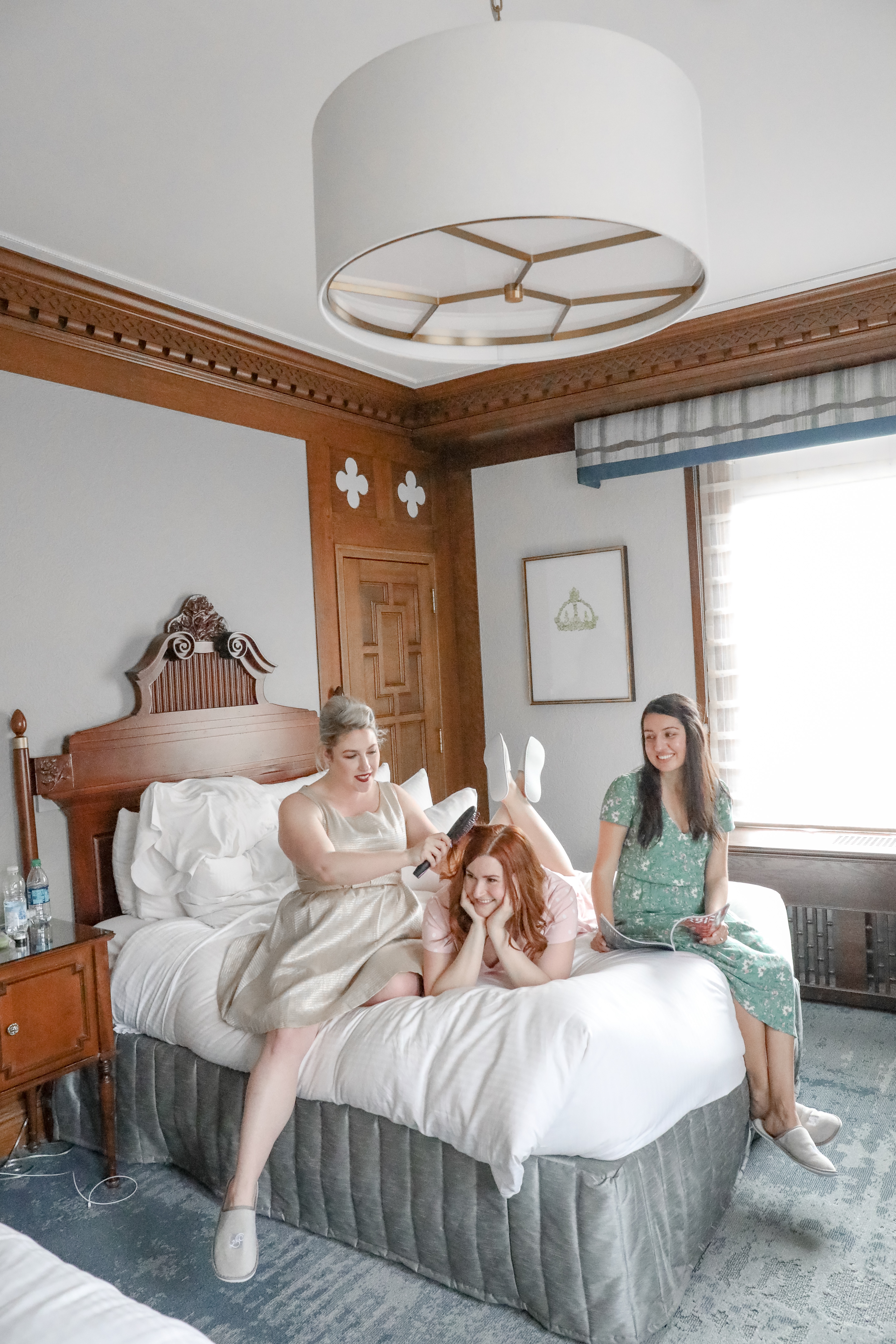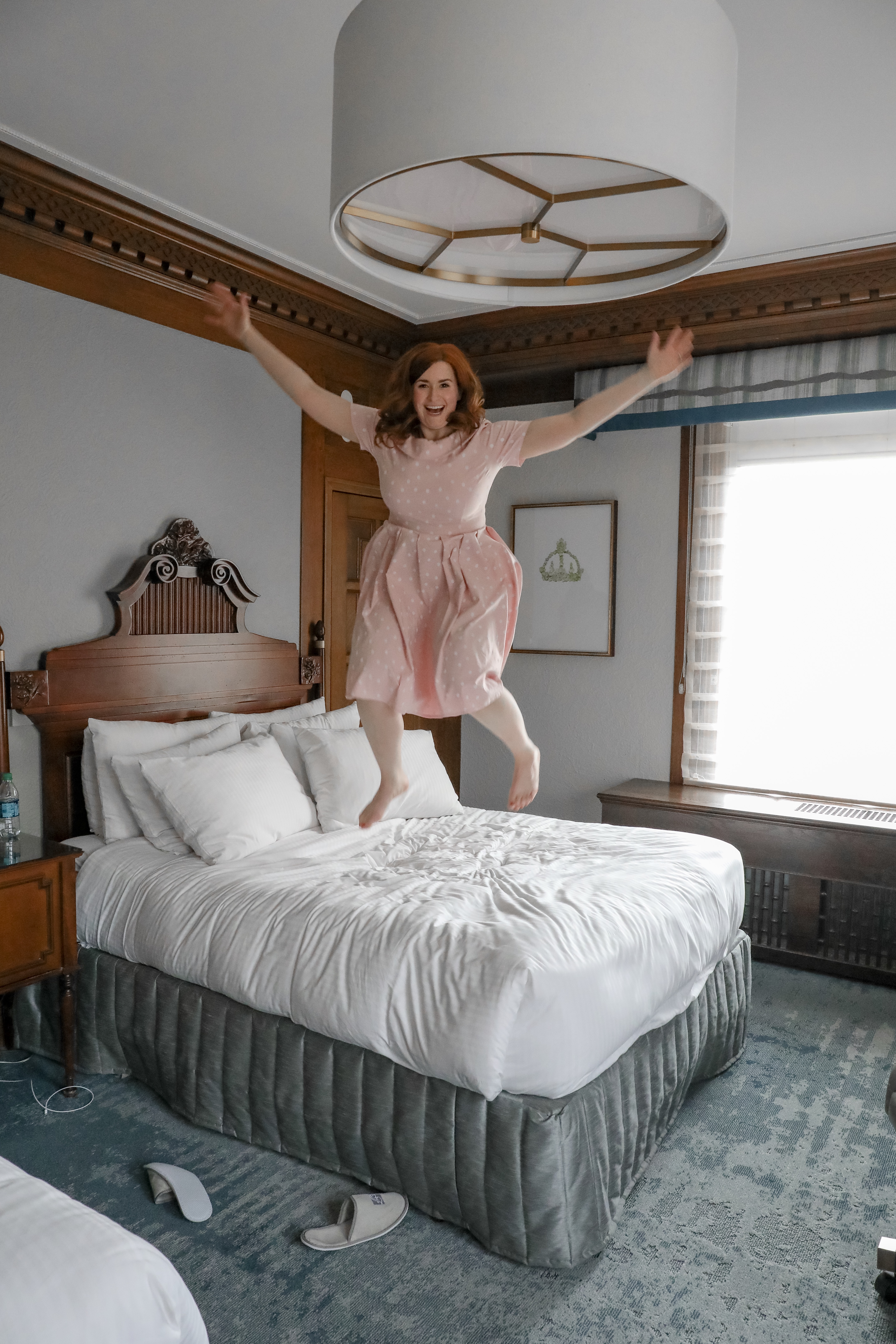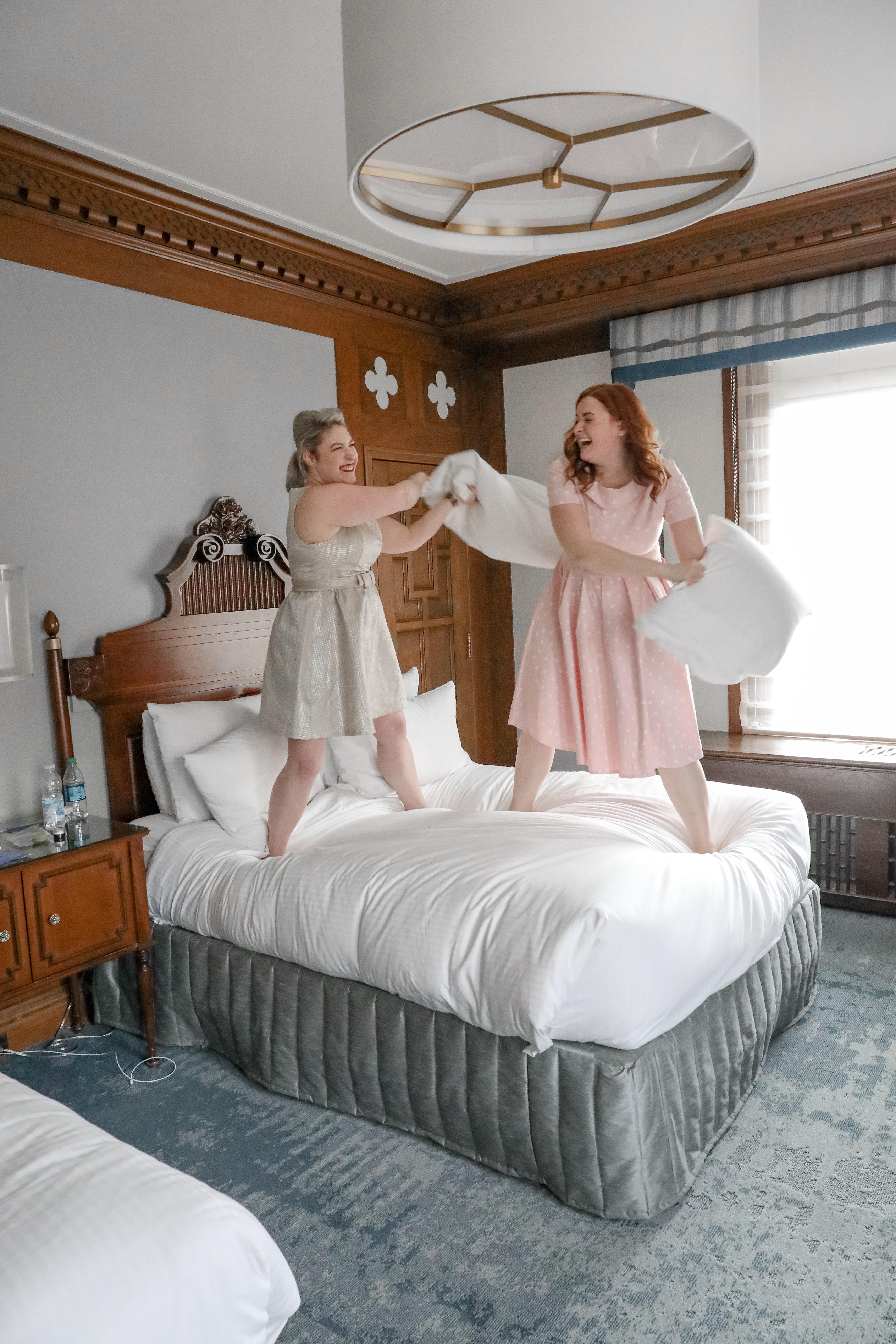 Just before 3pm, we headed to the Lobby Lounge for our tea time. We were led to a table filled with crowns, flowers, candles, and little gifts! Unbeknownst to Daljit, this wasn't just about celebrating Liz and my 30th birthdays. We made sure she got to celebrate too with a surprise bride-to-be sash, champagne, and special keepsake gift from the Fairmont. The Fairmont had helped create the perfect surprise for Daljit and celebration for us!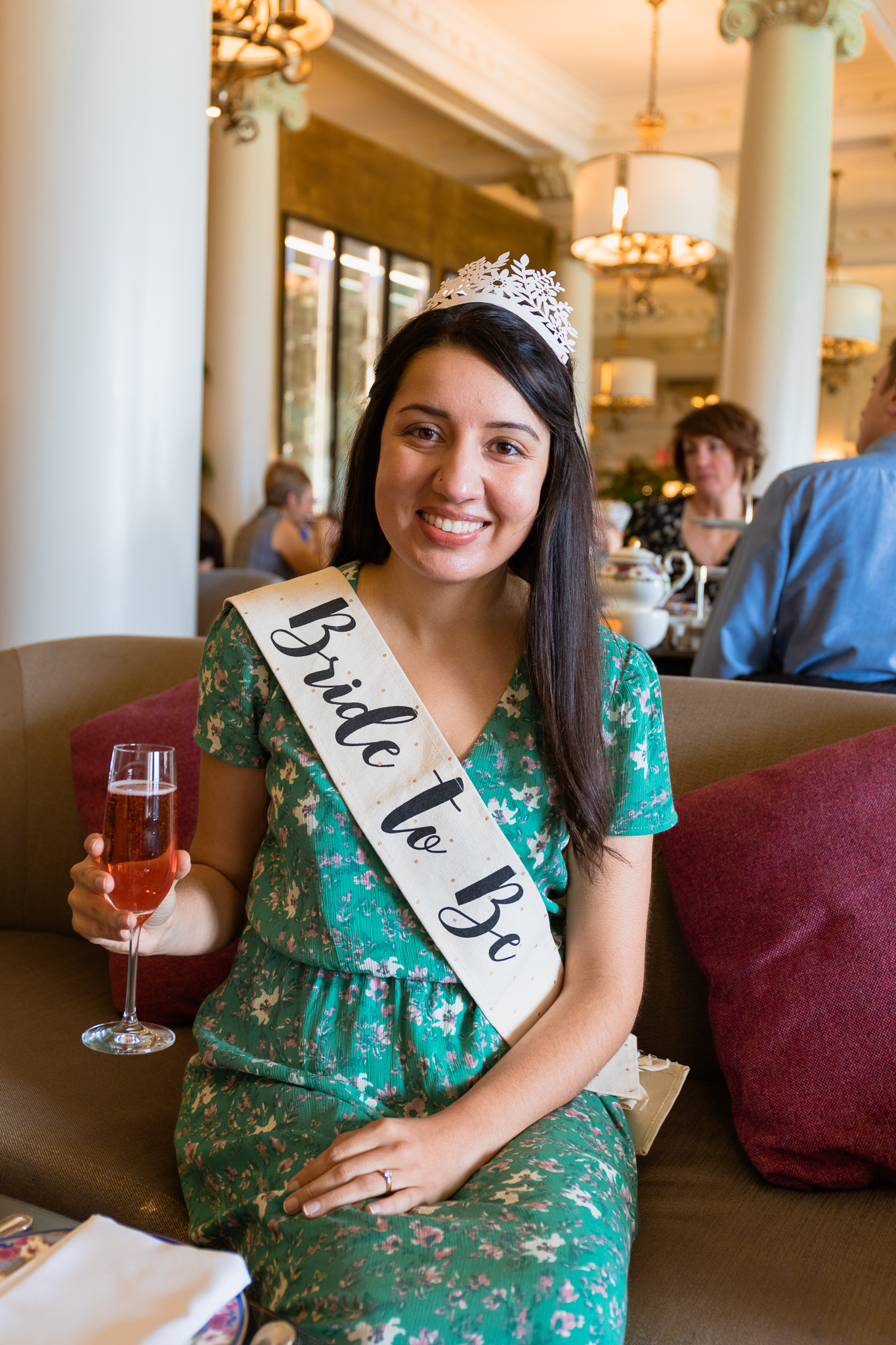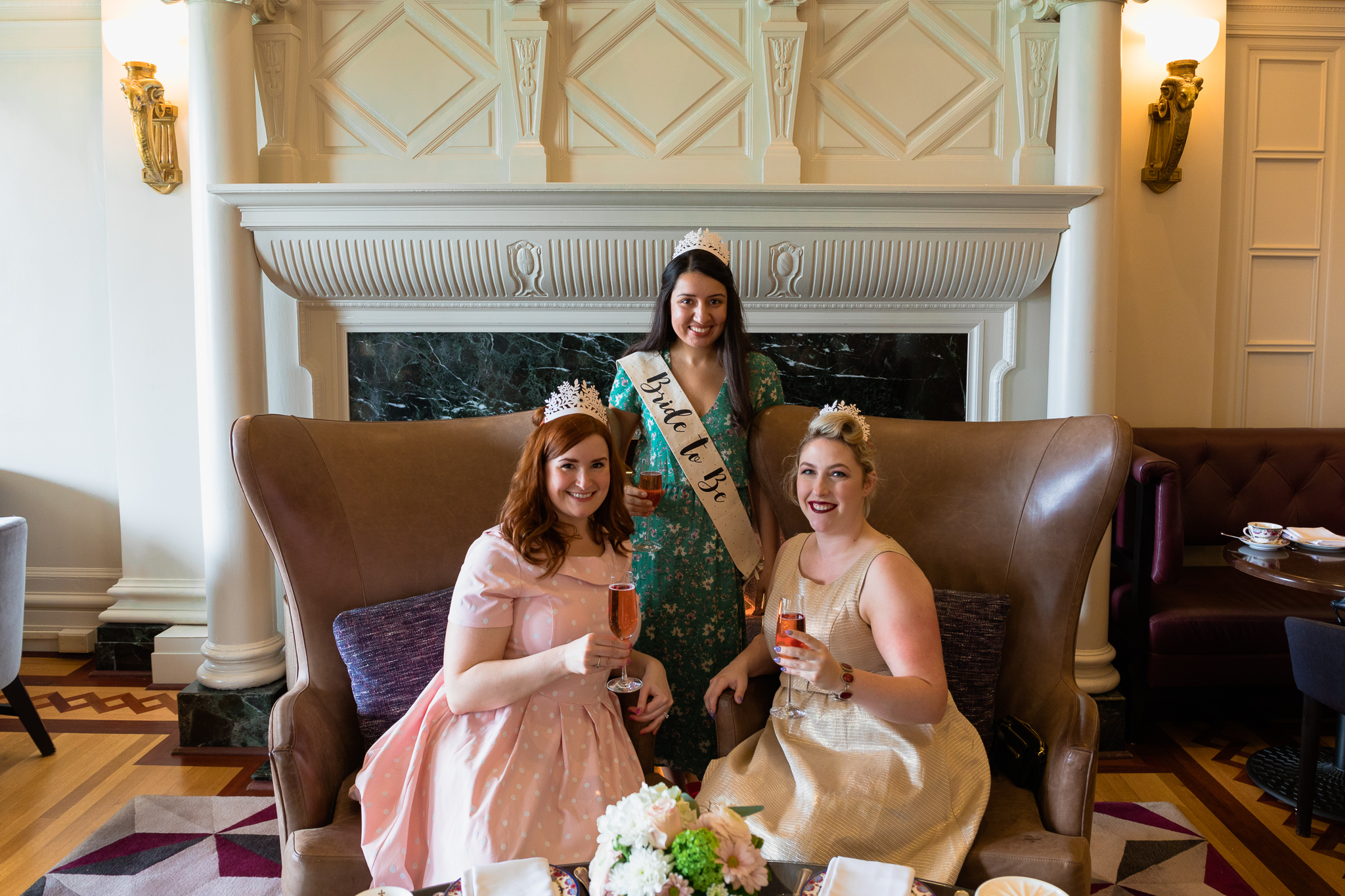 The tea at the Empress experience was exquisite and I know that my 6-year-old-self would have been squealing with delight. We each got to select our own tea (Daljit had the Madame Butterfly Jasmine Green, Liz ordered the Two Dove Silver Needle, and I selected Flora's Berry Garden). As we waited for our tea and sipped our champagne, we were given a synopsis on the unique blends of our chosen teas and a brief history lesson on Tea at The Empress Hotel. Our tea arrived and we were given a rundown on how long to steep our tea for optimal flavor. Next arrived a beautiful array of small sandwiches, snacks, sweets, and best of all, the scones. After sampling all of the best things that are offered at tea, we set up for another small photoshoot to commemorate our tea time experience. It was a genuinely magical experience where we really got to be princesses, and have a tea party.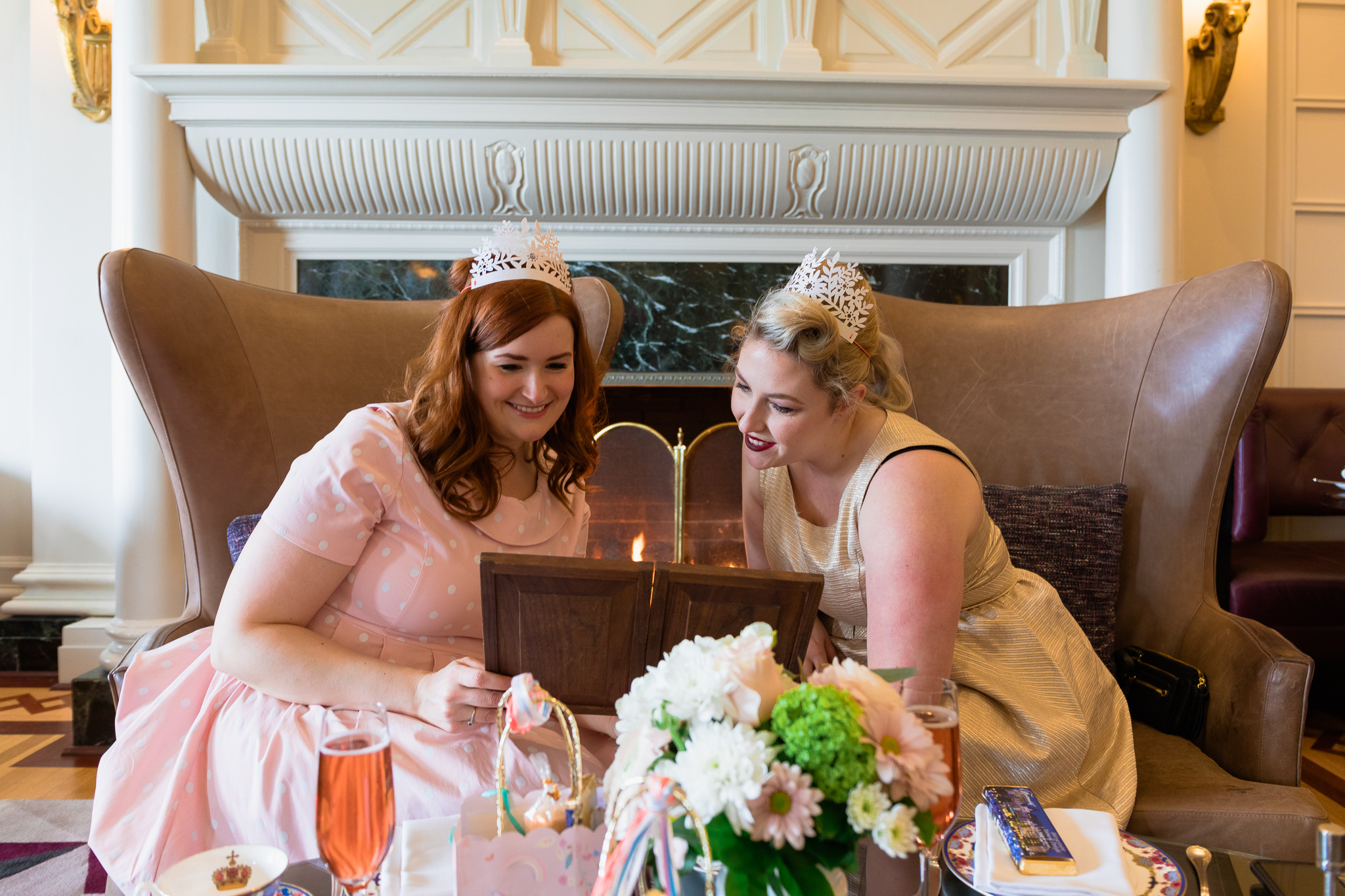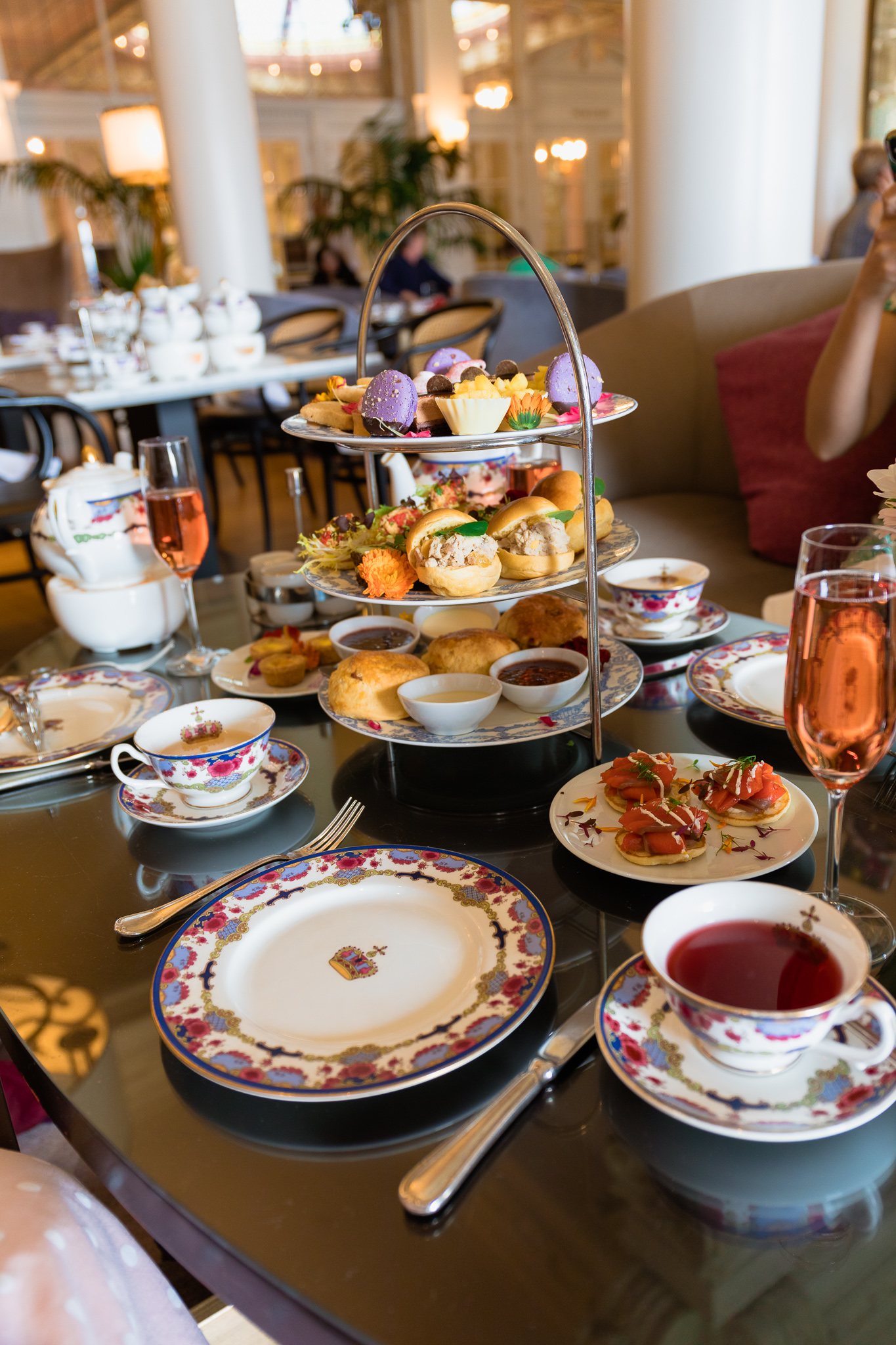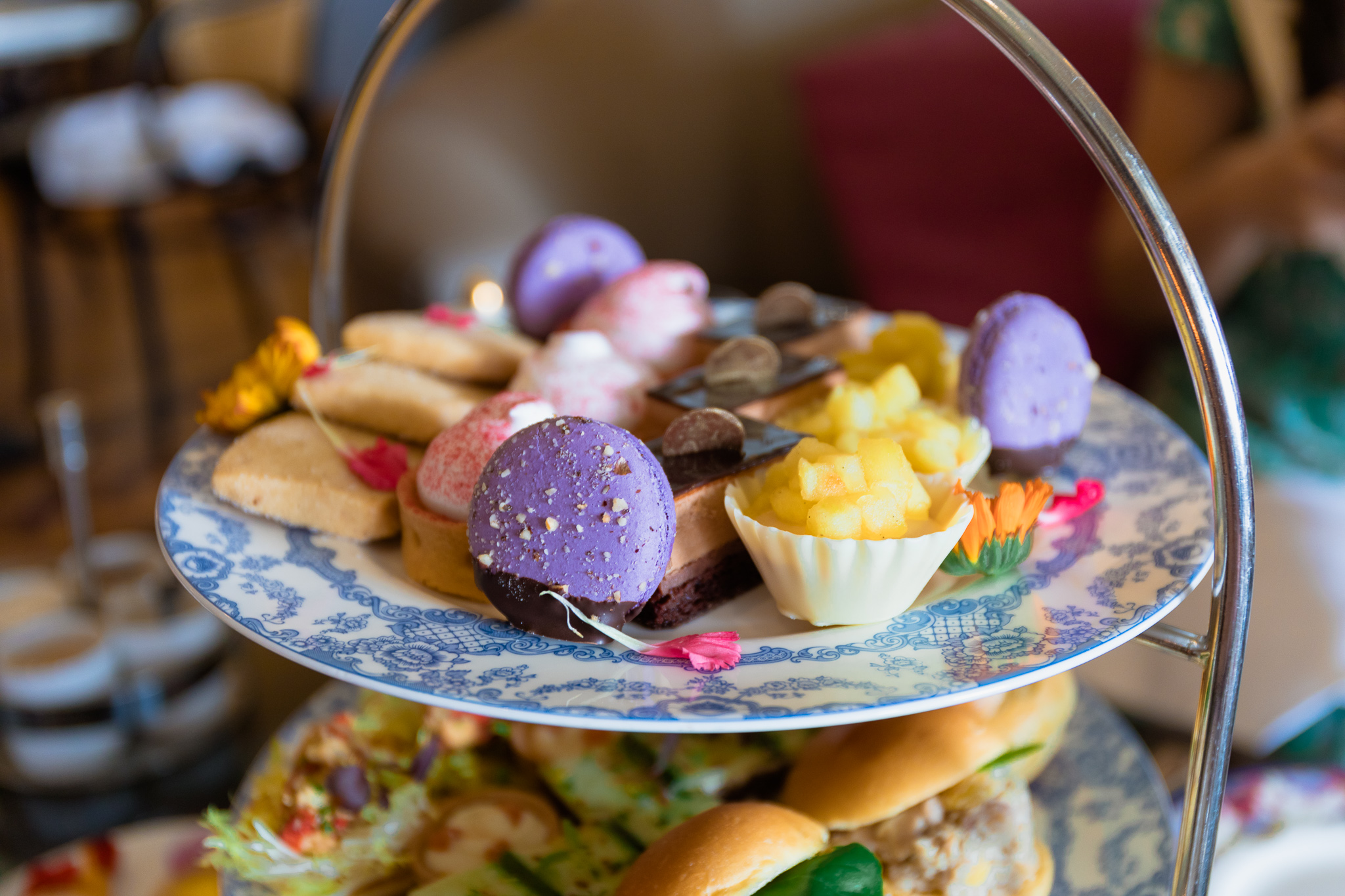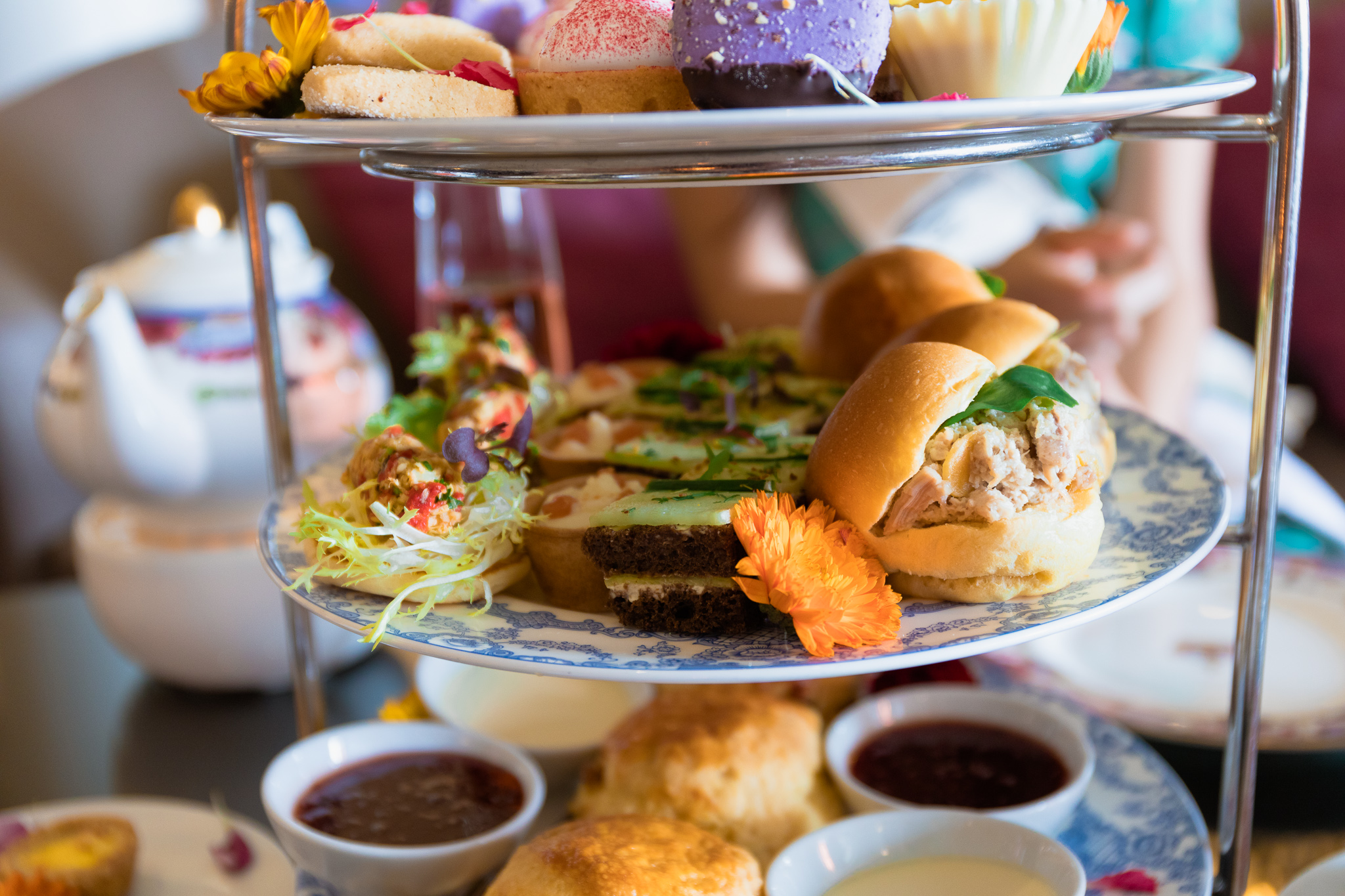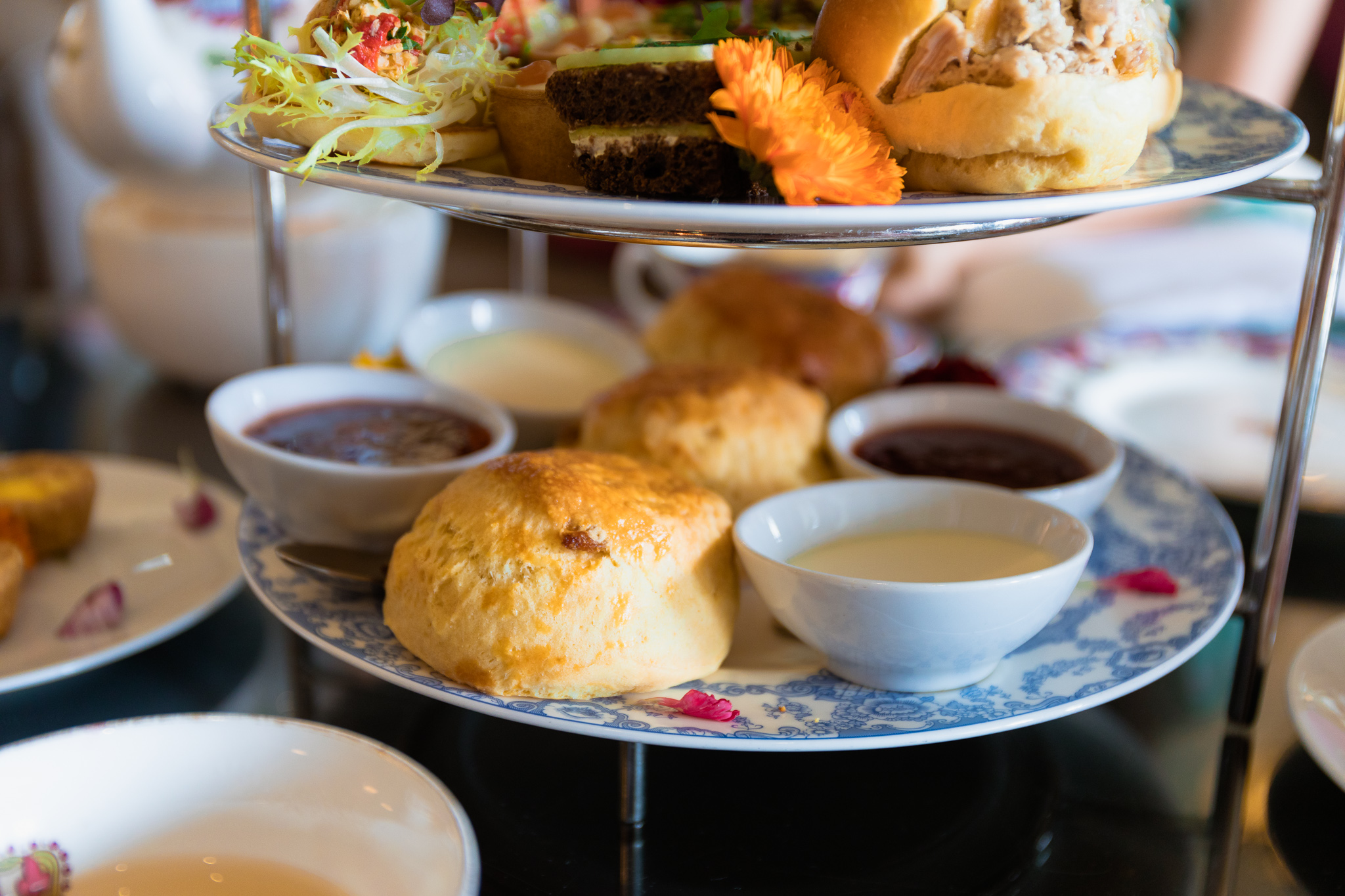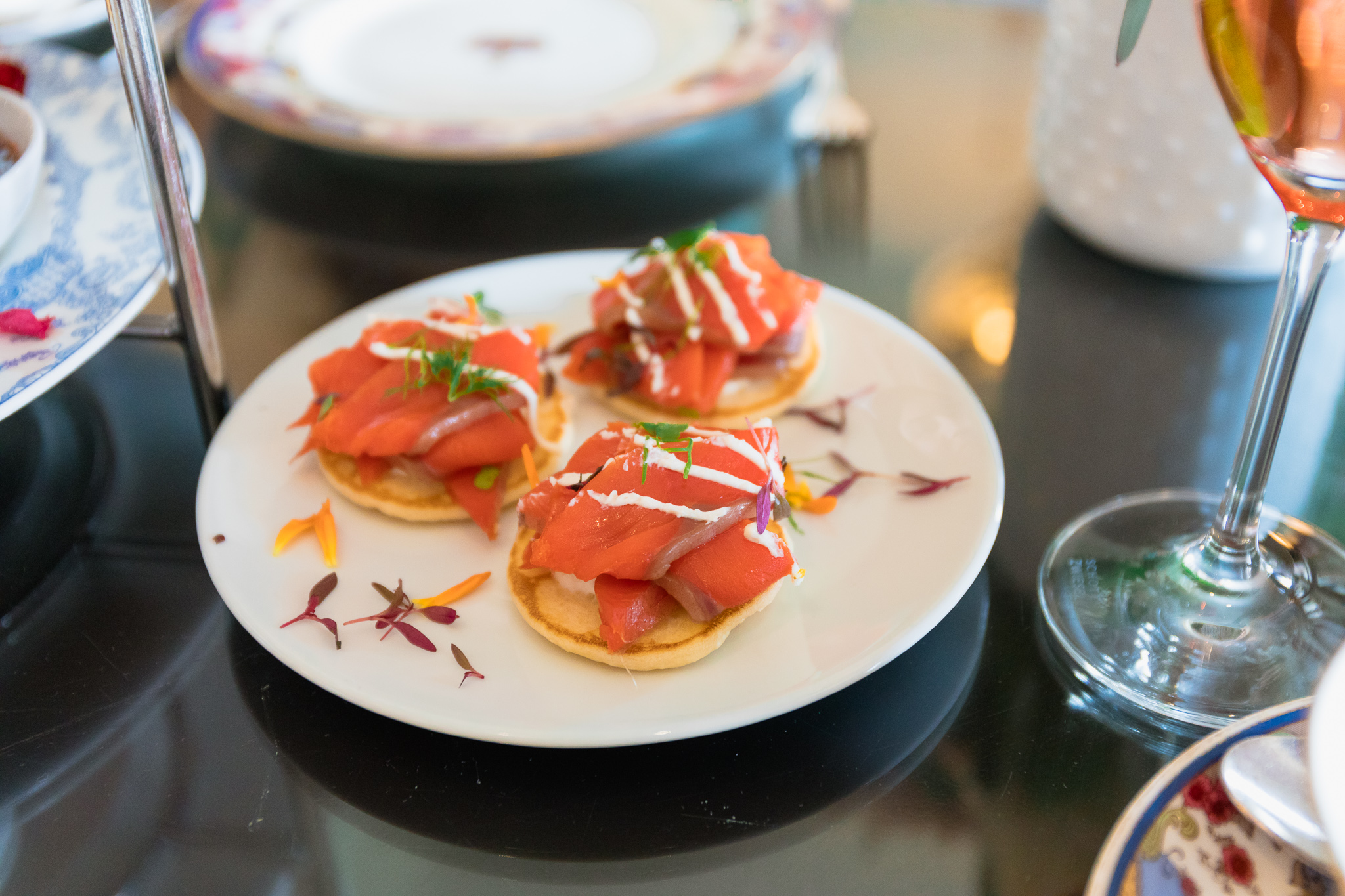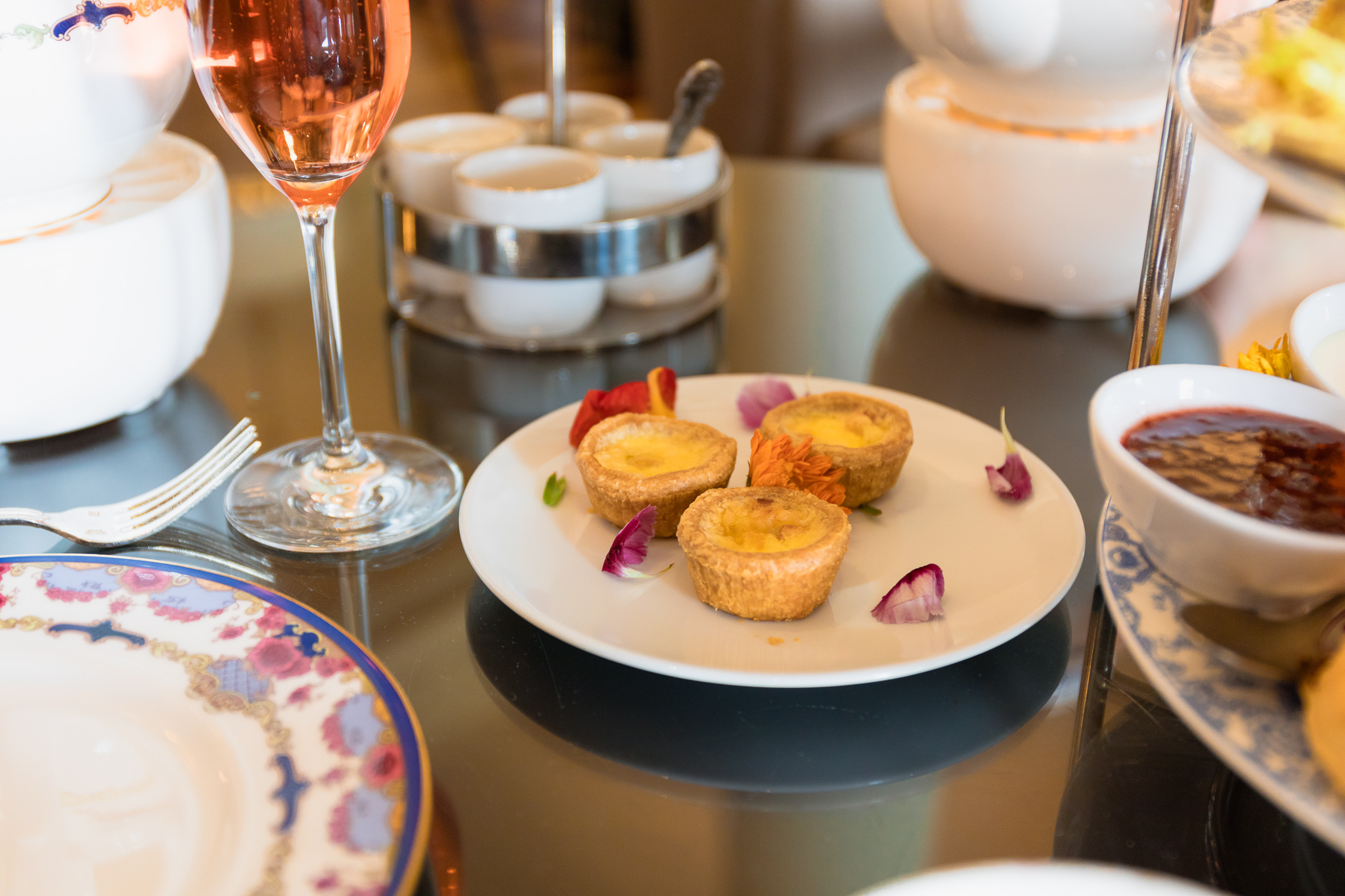 Following our tea party, we retired to our rooms for a brief rest, before deciding to go for a short bike ride on the complimentary Fairmont BMW bicycles. We had Fairmont Fit workout clothes, which are provided by Reebok, brought up to our rooms including shirts, leggings, socks, and running shoes, so that we could head out on our next adventure!
As our day was winding down, we looked for a dinner spot. The Pink Bicycle was a cute place that was screaming my name. (I mean, pink and bicycle, how could I not?) We went in for salads but proceeded to order a combination of the most amazing grease bombs including burgers, onion rings, mac and cheese sticks, and of course, poutine! We returned to the hotel to visit the Q Bar at the Empress before heading to bed. Daljit and Liz both ordered the "1908 Gin & Tonic", a color changing gin and tonic and of course we ordered dessert: The Empress Torte and Sticky Toffee Pudding. Spending our last night in Victoria eating specialty desserts and drinks in a high-end hotel lounge was a great way to round out the day.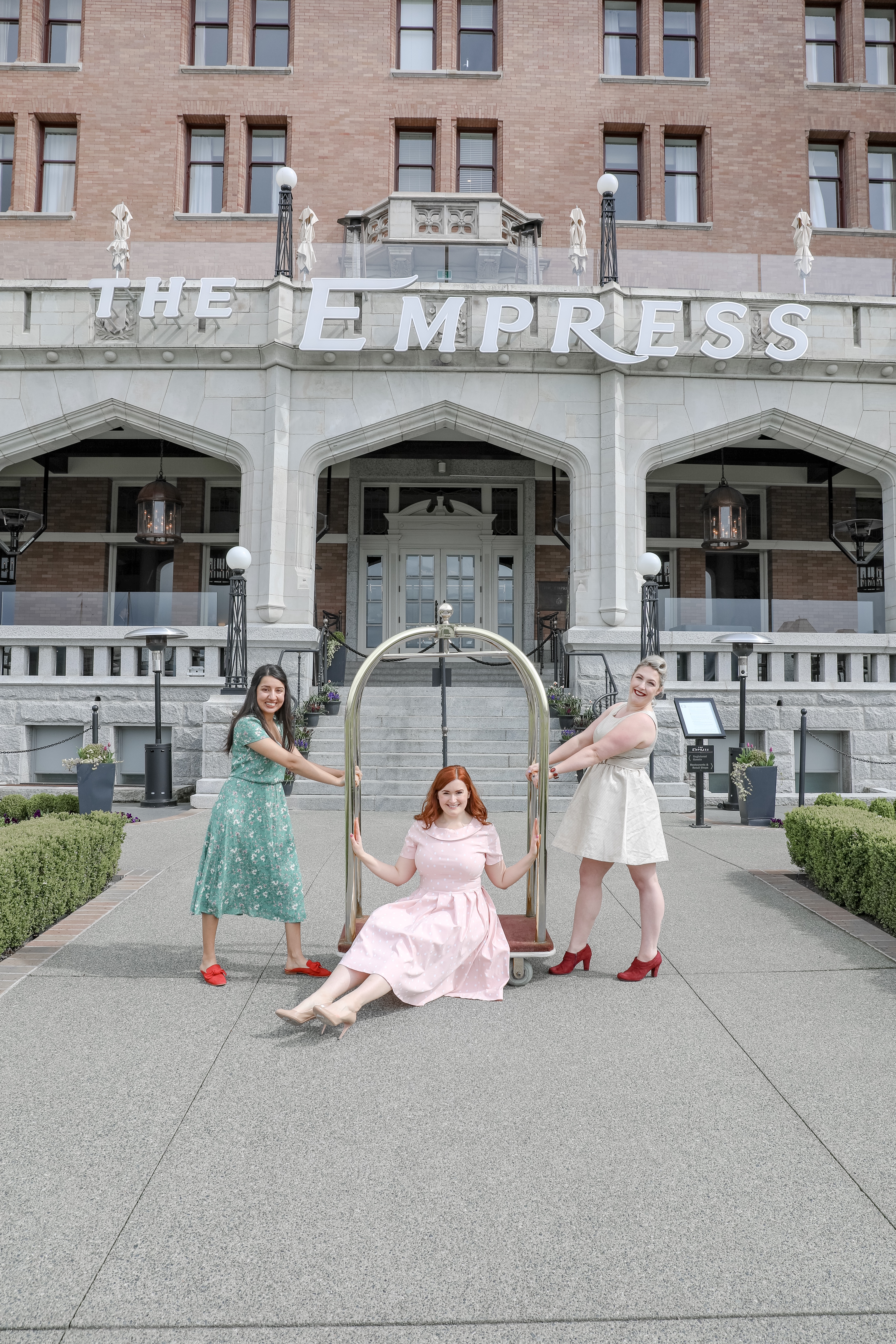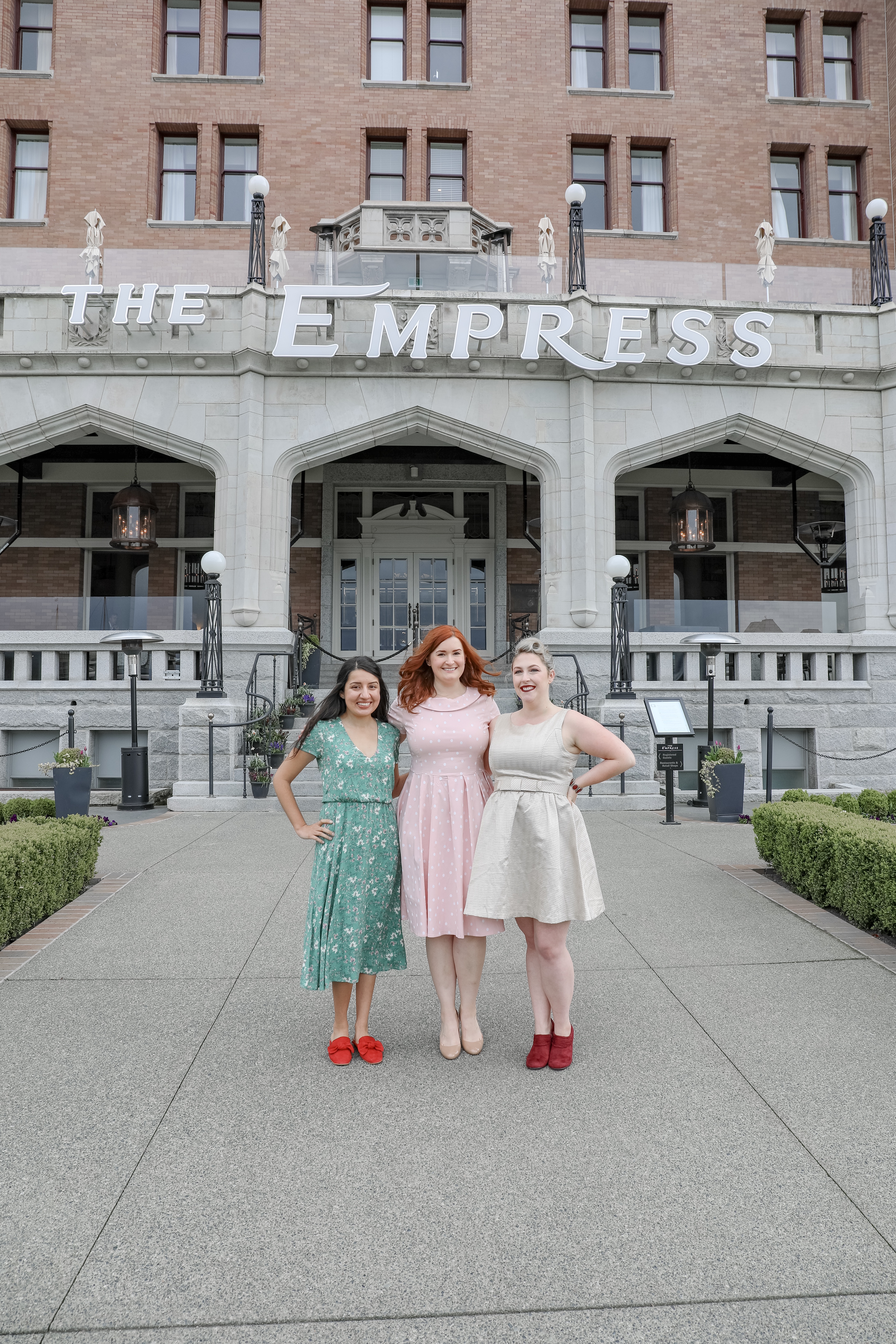 On Sunday morning we bid farewell to our room and headed out for brunch at Jam Café (stopping in at Murchie's one last time for tea and treats), before walking to Craigdarroch Castle, where we spent the early afternoon immersing ourselves in the opulent finery of this "house." (Throughout its life, it had been an estate for a wealthy family, a music school, and finally a historical landmark.)
Slowly, we finished our trip by poking around in a few more local shops before picking up some snacks to take home at Crust Bakery and visiting 10 Acres for a light lunch. We picked up our luggage at the Empress and walked to the seaplane airport to board our Kenmore Air flight back to Seattle. I'm not quite sure where I expected our luggage to go, but it certainly wasn't in one of the pontoons that the plane sits on to keep afloat! We nervously boarded the plane, not quite sure what to expect as none of us had been on a seaplane before. It felt like a short, floating schoolbus with wings. In no time at all, we were out of the water, in the air, flying over western Washington, and already back in Seattle.
Created in partnership with Tourism Victoria