Our Wedding: Family Attire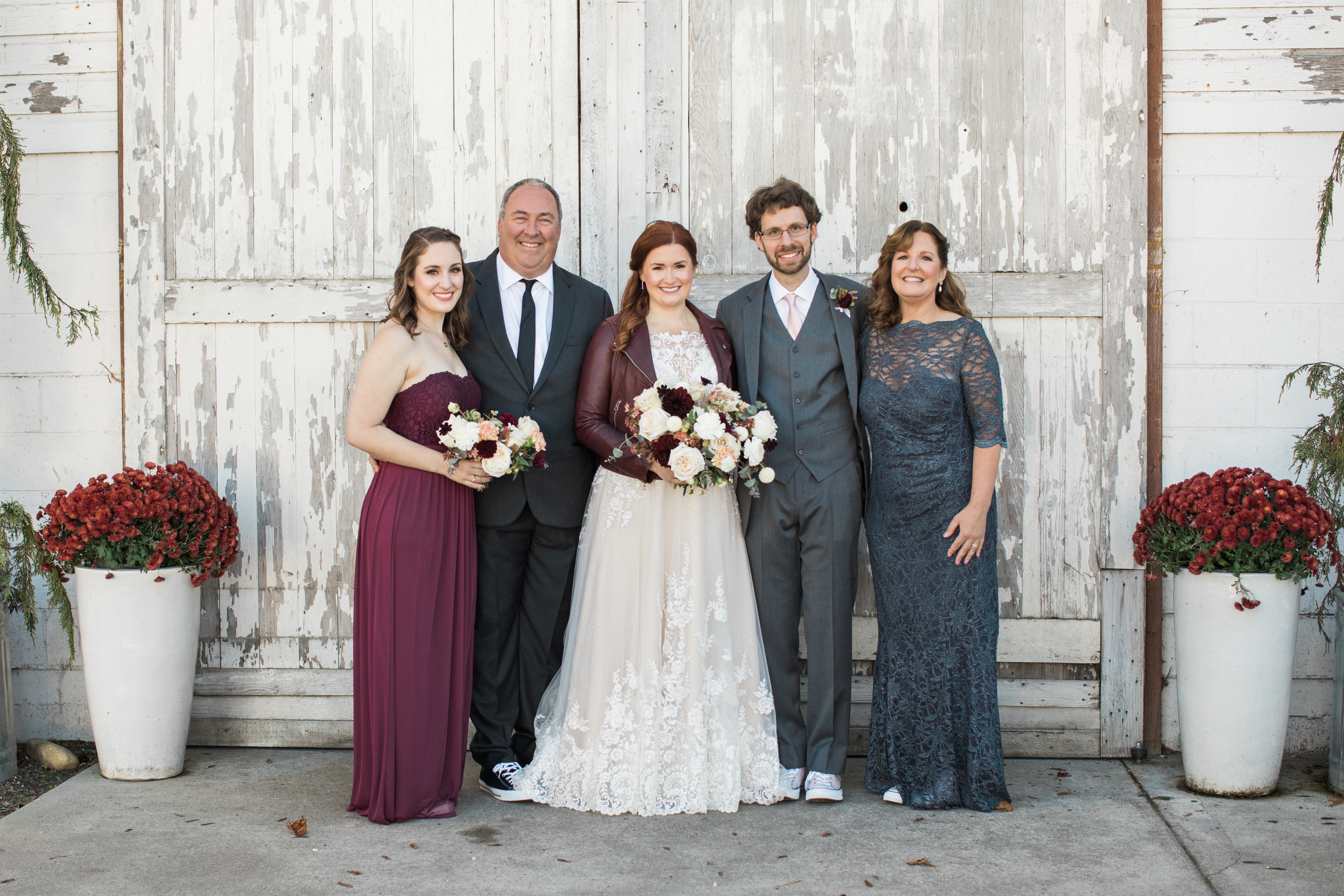 After selecting my wedding dress, Jon's attire, and the bridal party attire, I had to select what the parents would wear! It was important to me that their outfits coordinate since we would be in so many pictures together, but also that the parents were comfortable with the style of clothes they were wearing.
The Moms
Searching for Mother of the Bride and Mother of the Groom dresses was an interesting challenge. As it turns out, most Mothers dresses sold in wedding stores are only carried in plus sizes or size 12 and up. It's essentially the opposite problem that plus size brides have: petite mothers have little to no selection. This was frustrating for me as I have a very petite mother, so I had to search high and low for her.
I chatted with both of the Moms about what they wanted in a dress. Both preferred floor length and my mom specifically requested sleeves. I had already decided that I wanted them wearing shades of grey, so with my marching orders in hand, I set out to find them dresses that would make them feel beautiful and comfortable!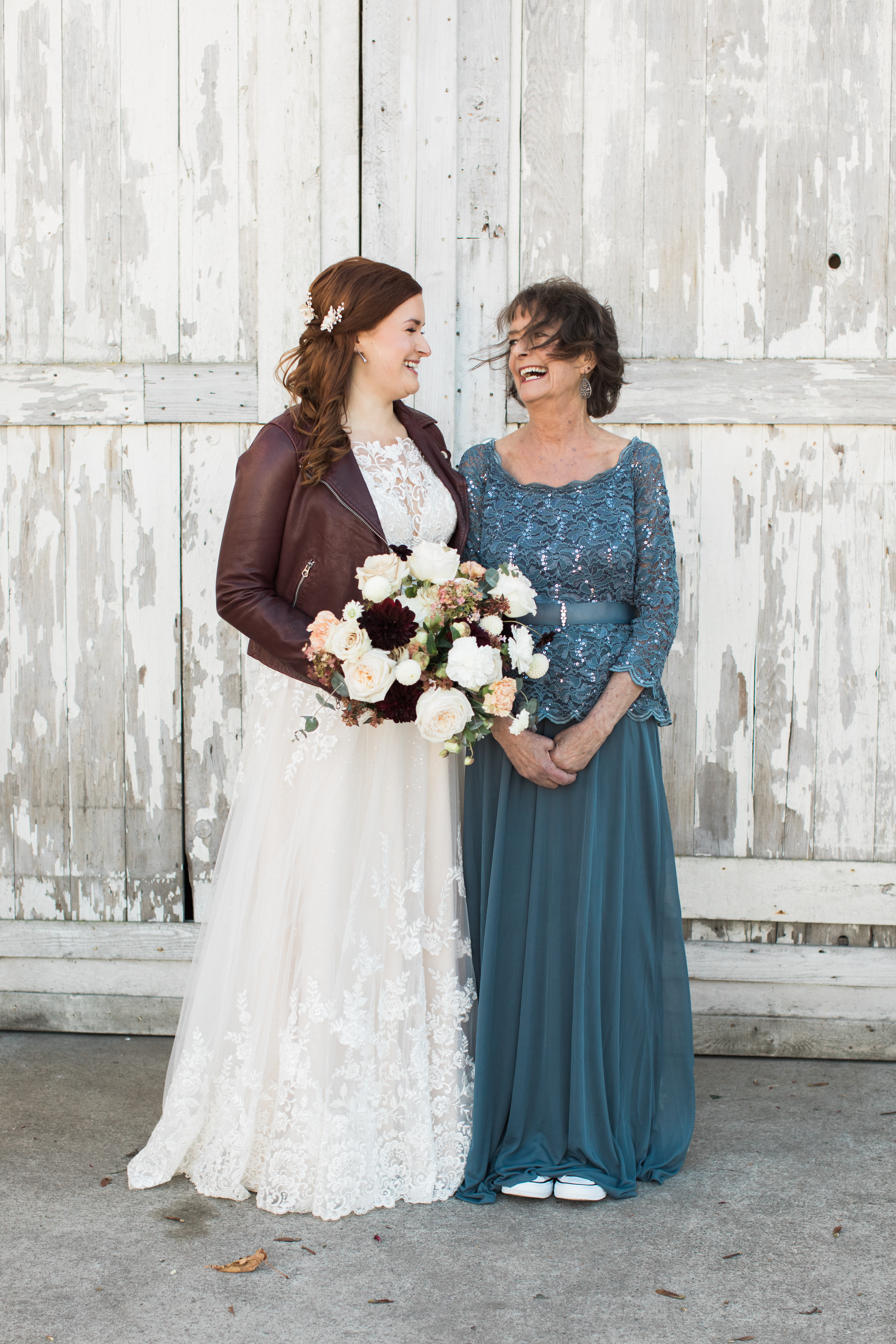 After much trial and error, I ended up finding a dress for my mom at JCPenney. It had a little glitz and glam and ticked off all the boxes. She was happy, so I was happy.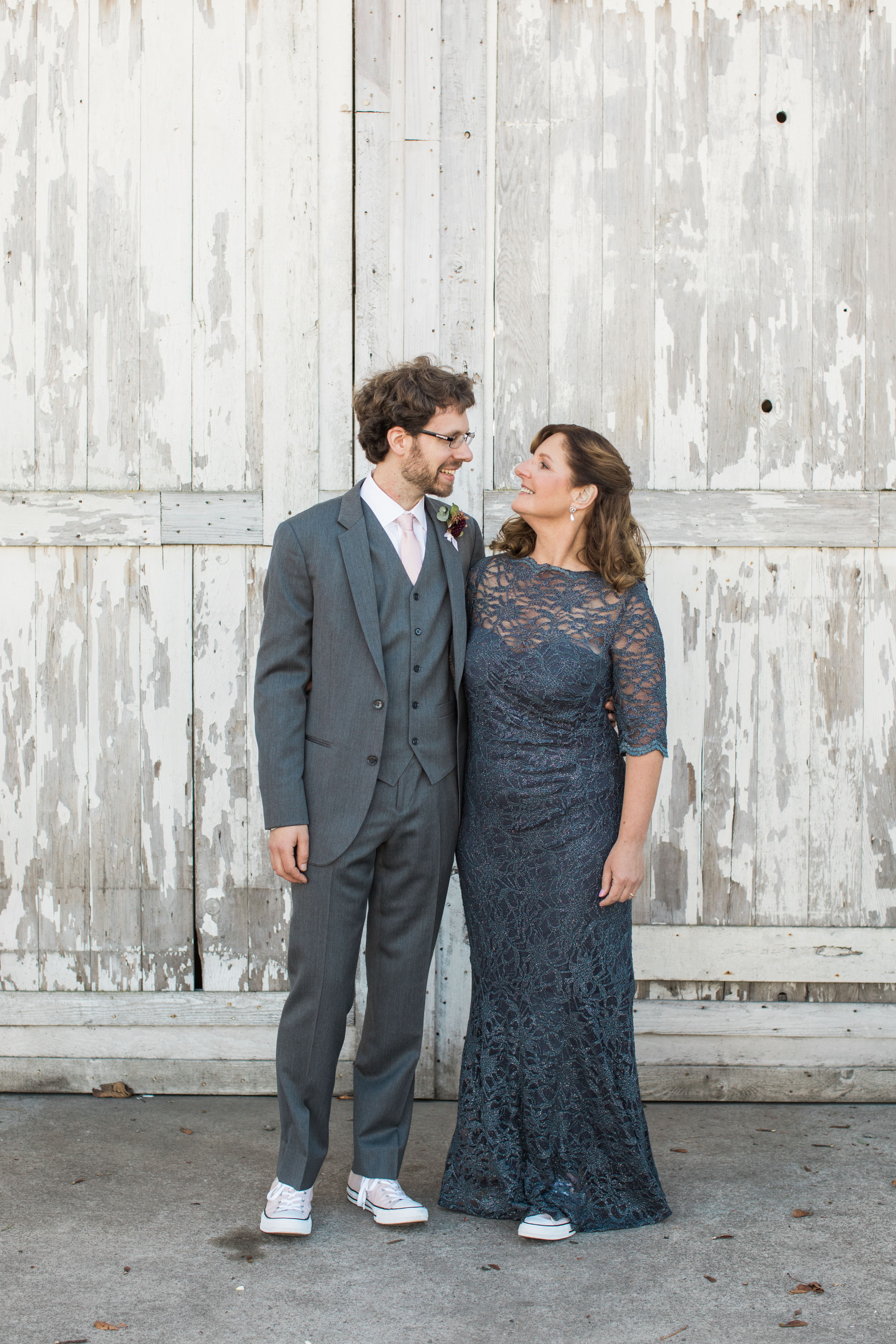 Jon's mom's dress was a fabulous find at the Seattle Goodwill Glitter Sale. I originally bought the dress because it fit and I thought my Mother-in-Law-to-be might be interested in the dress for the wedding. Since we were approximately the same size, I figured I'd risk the $50 and buy the dress. As you can see, it fit her like a glove!
For shoes, the Moms got to wear the light pink Converse that matched Jon's and the bridesmaids.
The Dads
After deciding that the groomsmen would wear a medium grey suit, I opted to have the Father of the Bride and the Father of the Groom wear the darker charcoal grey suits. We also rented these suits through The Black Tux, which was good because the dads needed to exchange their suits for different sizes. Receiving the suits two weeks in advance was a lifesaver for us!
Just like the groomsmen, I got each of our dads the same color neck ties with slightly different patterns, and the same for socks! For shoes, we carried the Converse theme forward with classic black low top chucks.