The Best Jeans Ever + Giveaway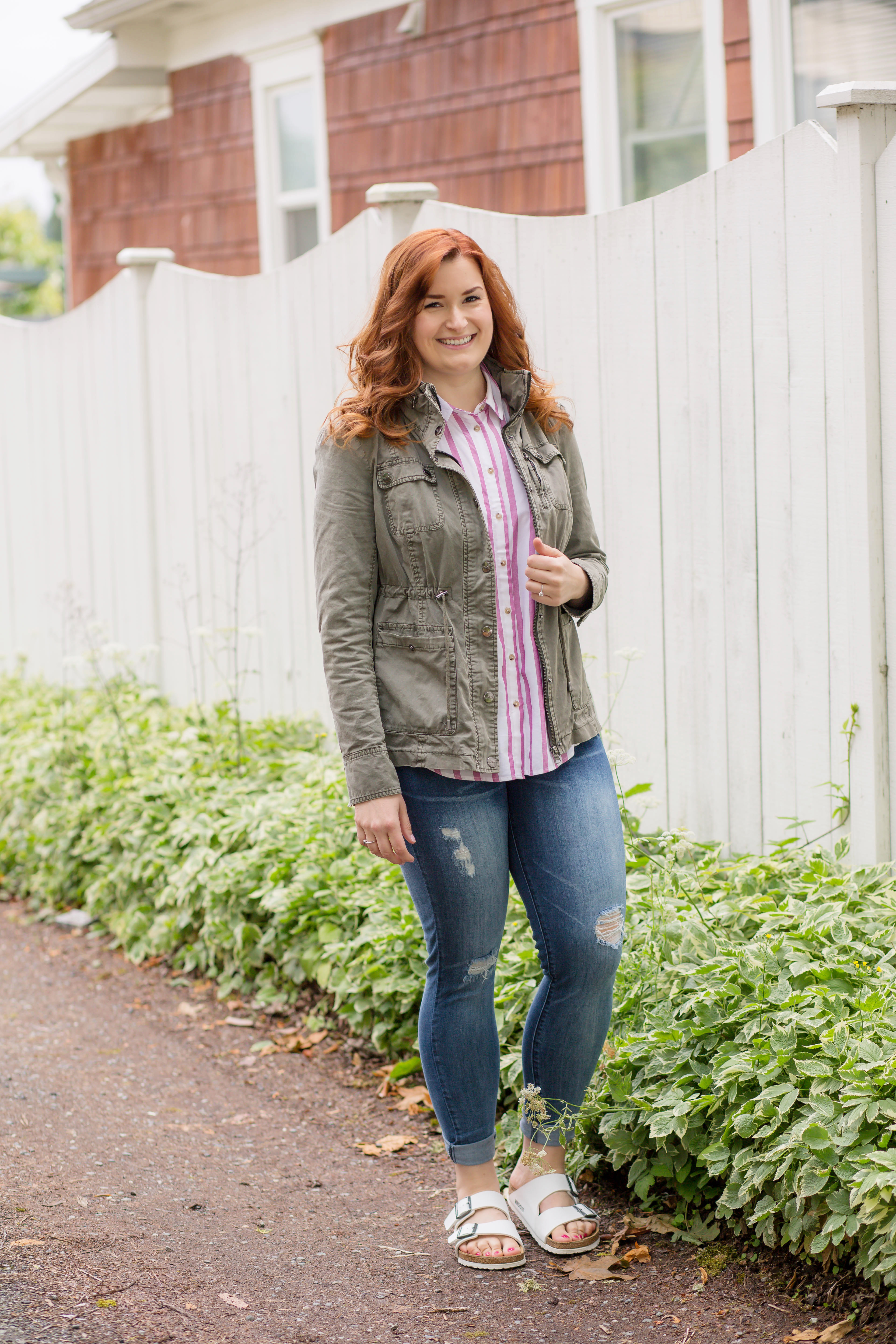 Created in partnership with Democracy Clothing
I like my jeans like I like my leggings: stretchy and comfortable. But I don't want my jeans to look like leggings, I want them to look like what they are: jeans!
But guess what, I always want more. So not only do my jeans need to look like jeans, I also want my denim to hit the mark on all of these areas too:
No gaps in the waistband. We've all had the jeans that gap in the back and let's be honest, it's not cute!
Comfortable for all day wear. You know the jeans… the "standing jeans" or the ones that you just can't wait to unbutton? The ones that are uncomfortable to sit in for extended periods of time? Yeah, me too. I threw those out so fast! I'm so active running from work to workout, commuting a few hours per day, that I need a jean that can move with me throughout the day!
Hugs and lifts you in all the right places. I'm not a fan of my pants making me look like I have a flat butt, I mean who is?
Don't stretch out and lose their shape. Raise your hand if you've ever bought jeans that have stretched out one or two sizes after you wore them. It's so frustrating because you either need to buy your jeans way too small and hope they stretch or buy the right size and pray they don't get too big. I'm not about that life.
Makes me feel confident! Enough said.
I know, I know, you're reading this and like, me too girl, but where on earth will you find jeans that check all of these boxes?!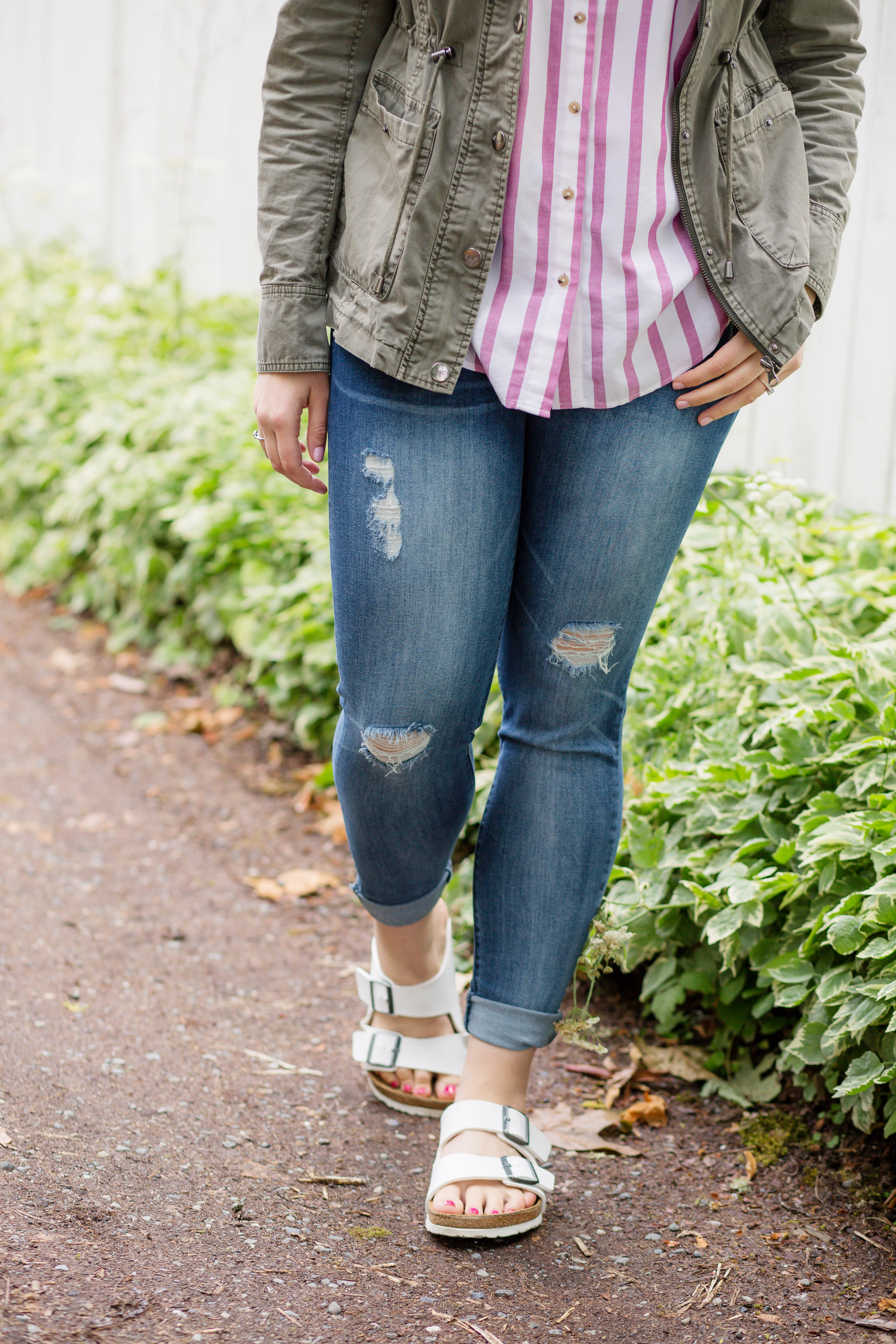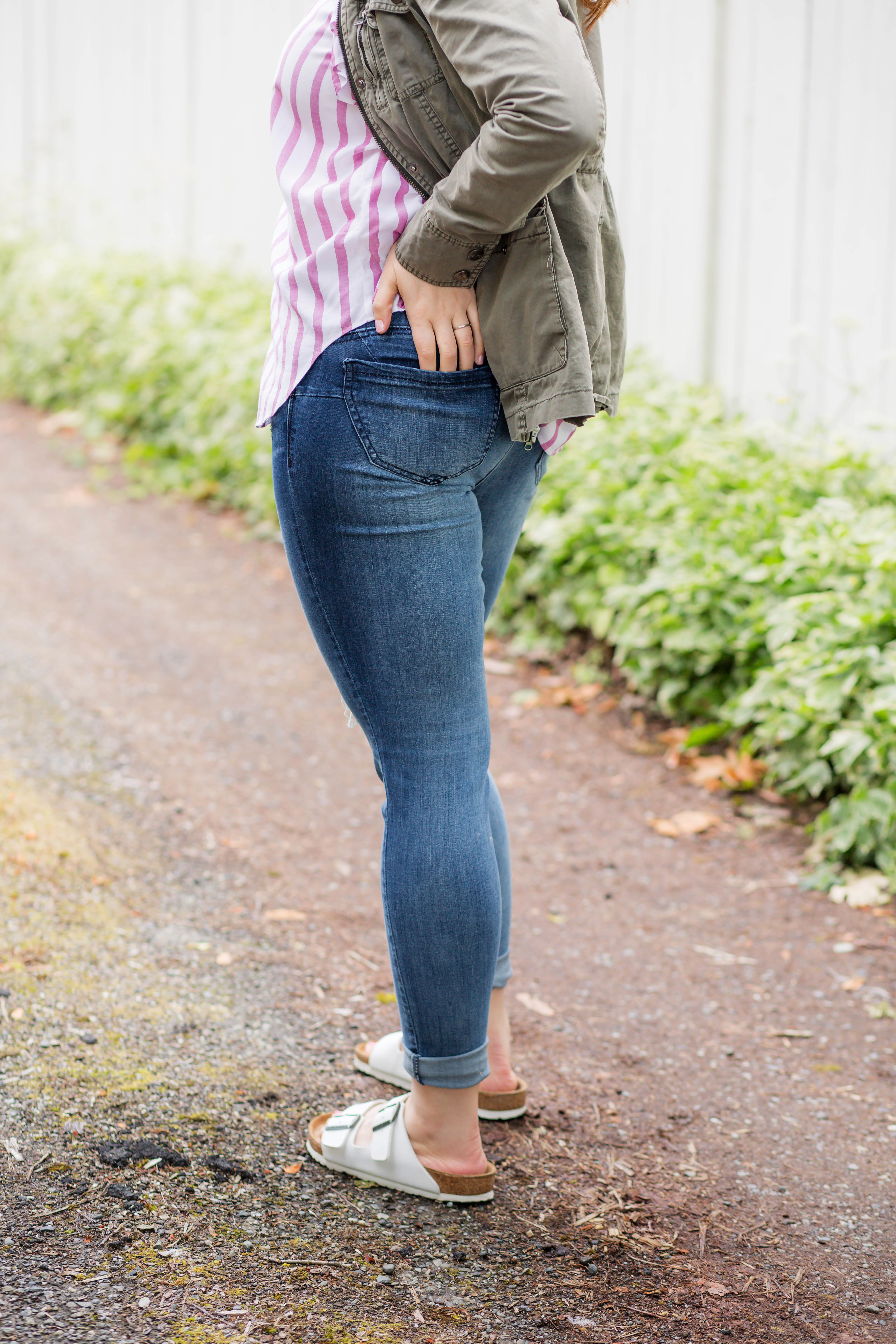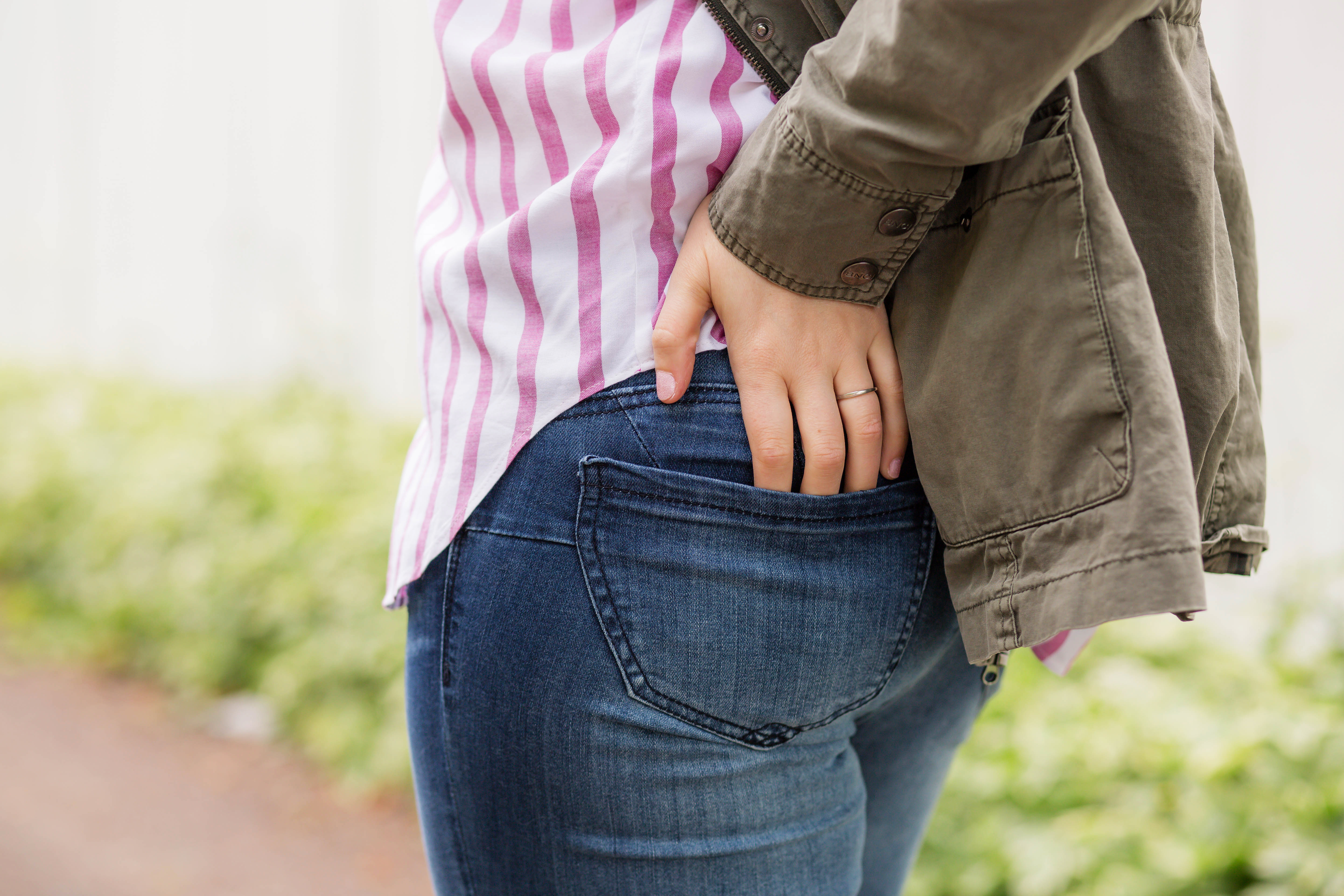 Don't worry ladies, I did all of the hard work for you and searched high and low to find the jeans that fit all of these criteria and more! It's nothing short of a miracle! So without further ado, let me introduce you to Democracy Clothing's Ab-solution denim!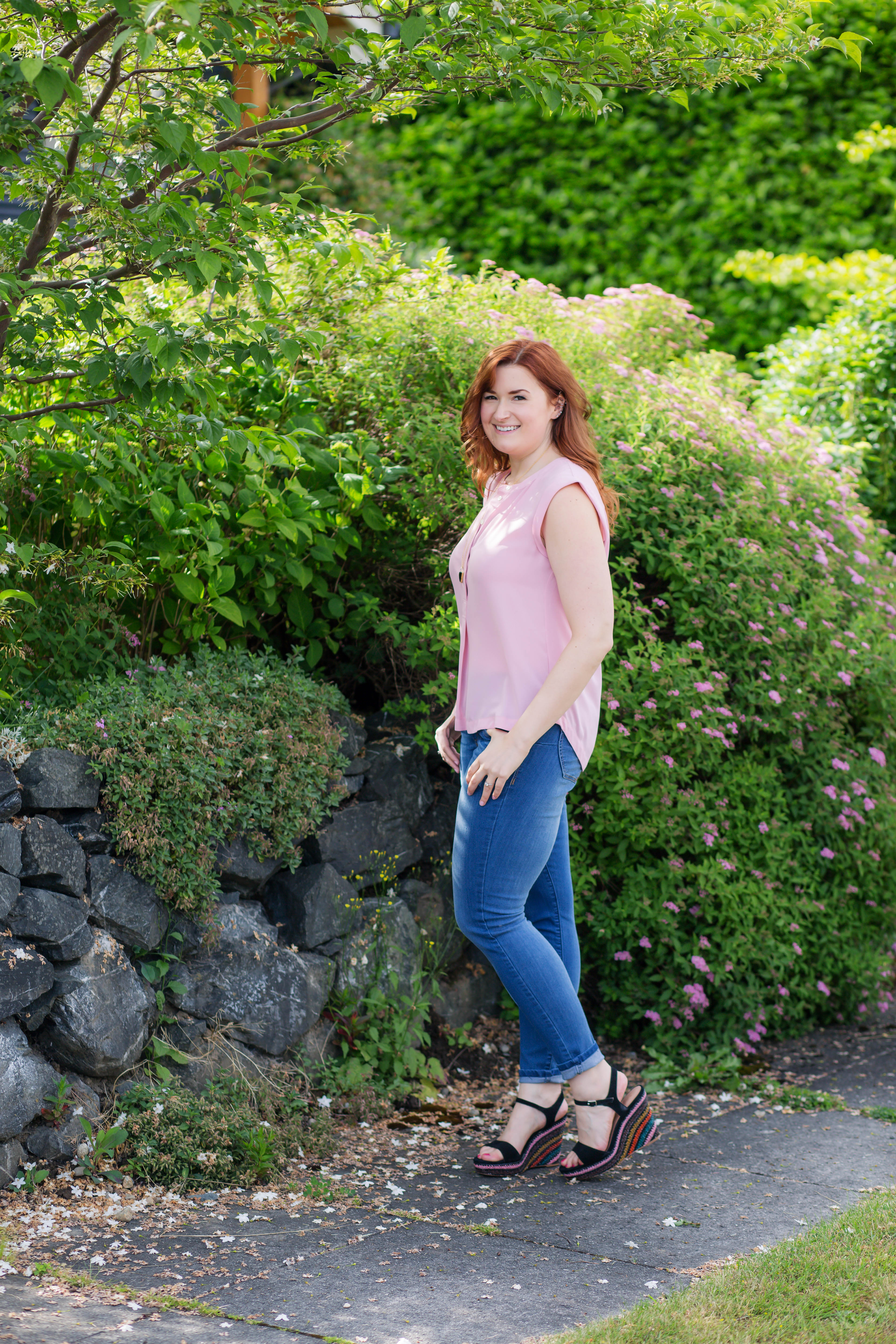 Let's put it out there, yes this is sponsored content. Democracy Clothing graciously sent me these jeans to try and the PR team told me that I could do squats in these jeans. I thought they were full. of. it. Because, how many pairs of jeans do you own that you can actually squat in? I'm going to guess ZERO. So naturally, the first thing I did when I received the jeans? I put them to the squat test. And I COULD SQUAT! It was like wearing leggings, but in jeans. So. Damn. Amazing.
But that's not all, after weeks of wearing these jeans (I've literally been testing these jeans since February), the jeans have not stretched out or lost their shape. They've remained my go-to jeans. I mean what's not to love?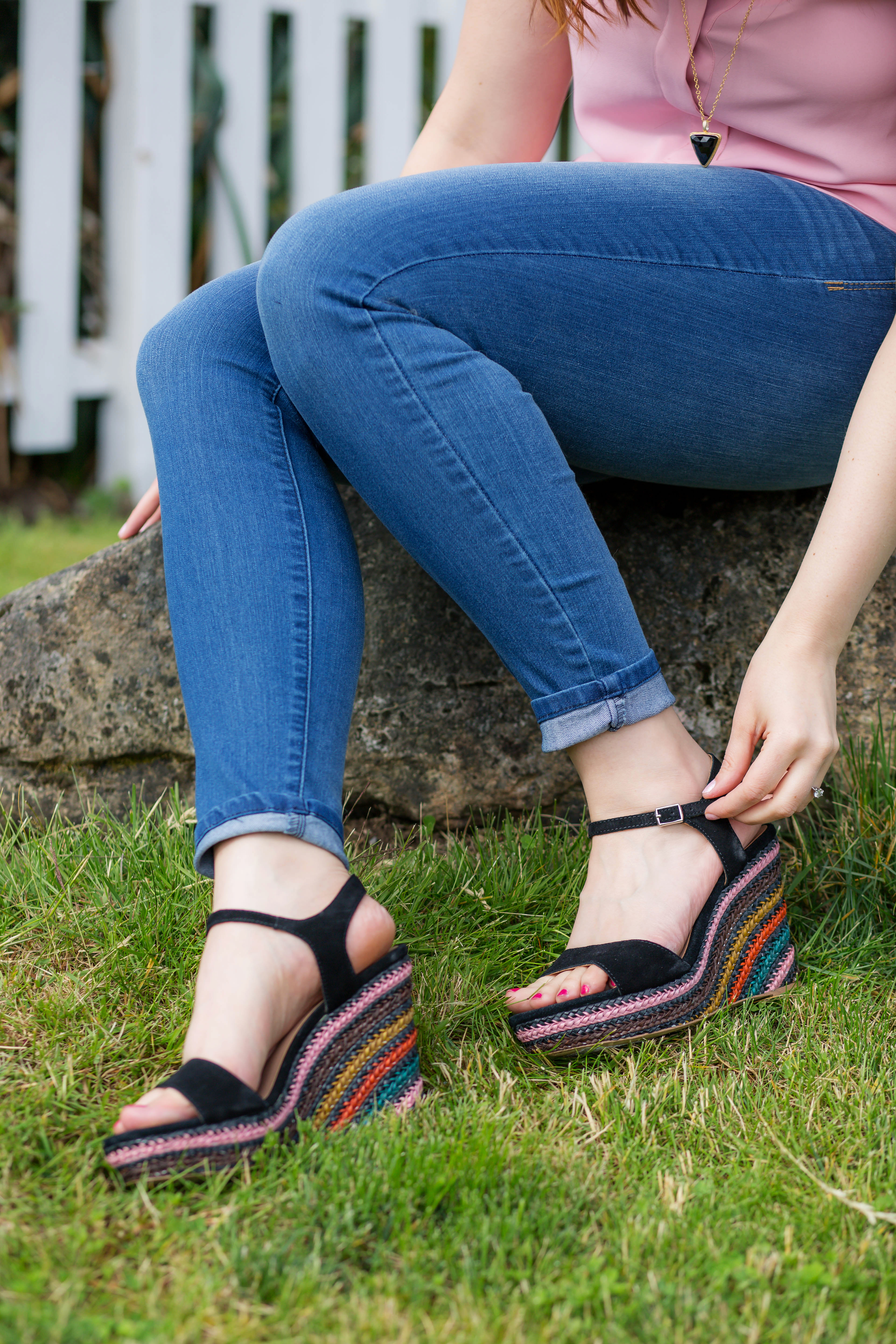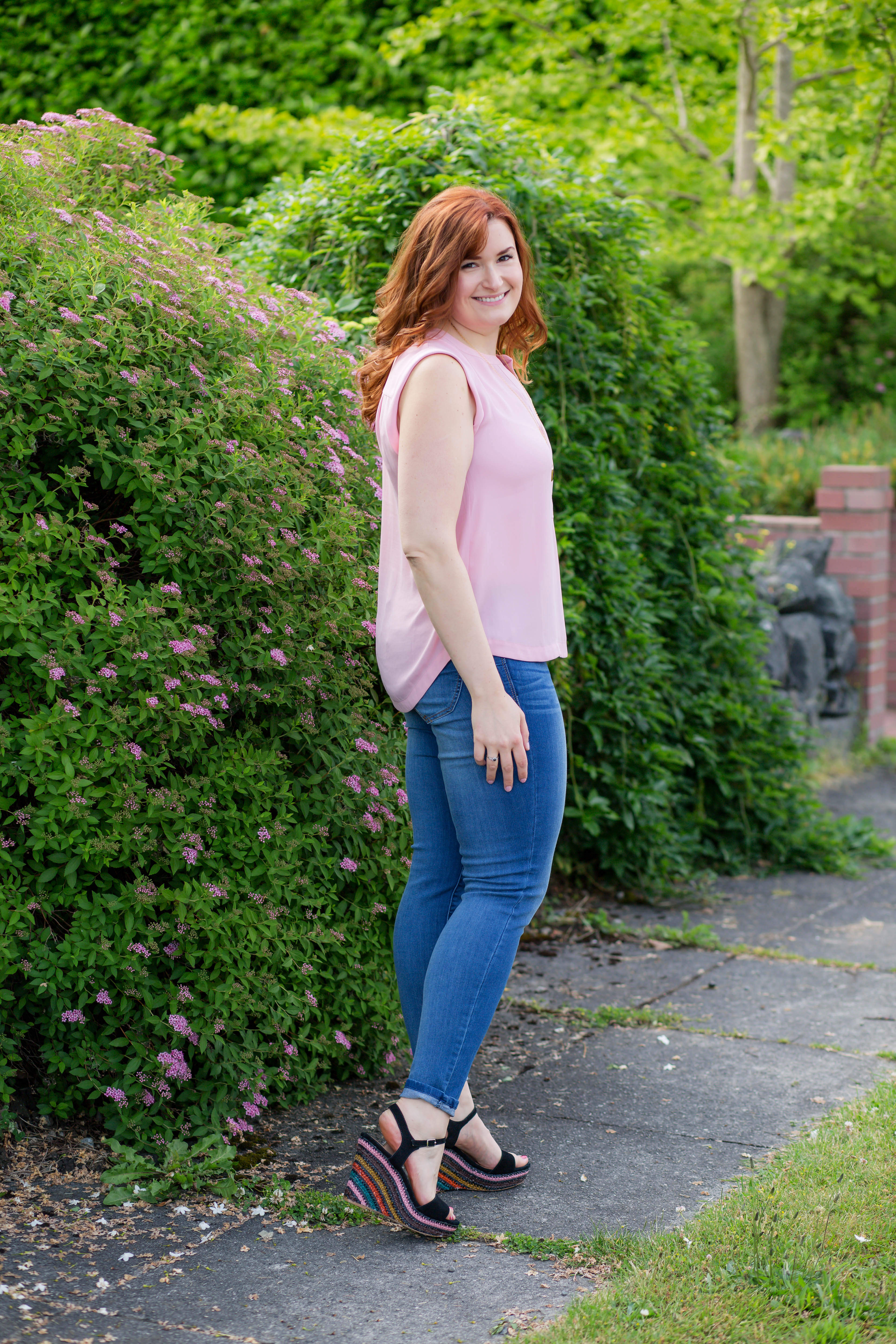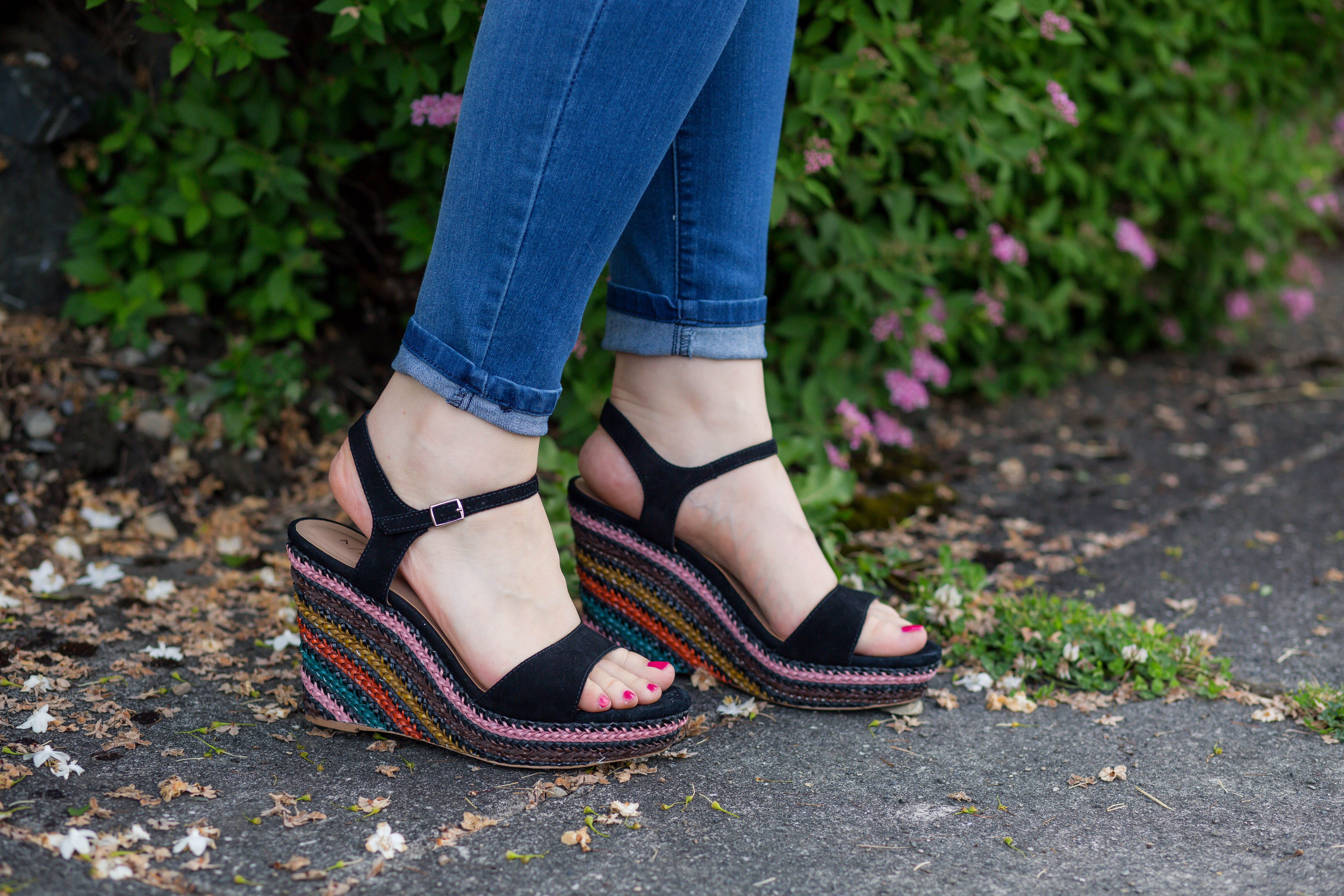 So what makes Democracy Clothing's jeans so incredible? If I haven't made you want to try a pair for yourself yet, here's even more reasons to love these jeans:
#FitForEveryCurve: Democracy Clothing recognizes that every woman is shaped differently and has created a jean that complements all of your curves.
Sculpting Stretch Fabric: The stretchiness and comfiness of leggings with the look and feel of denim. A match made in heaven.
Power Mesh Panel: The Ab-solution jeans feature a power mesh panel to flatten and smooth. The best part? Comfortable for all day wear.
Boost Your Assets: Strategically placed pockets and sweetheart yolk stitching give the illusion of a booty lift!
No Gap Waistband: The elastic waistband of the Ab-solution jeans keep your denim in place all day long.
And guess what? I love them so much, I'm giving YOU a chance to win your very own pair! Check out All Things Kate on Facebook or Instagram to learn more about your chance to win!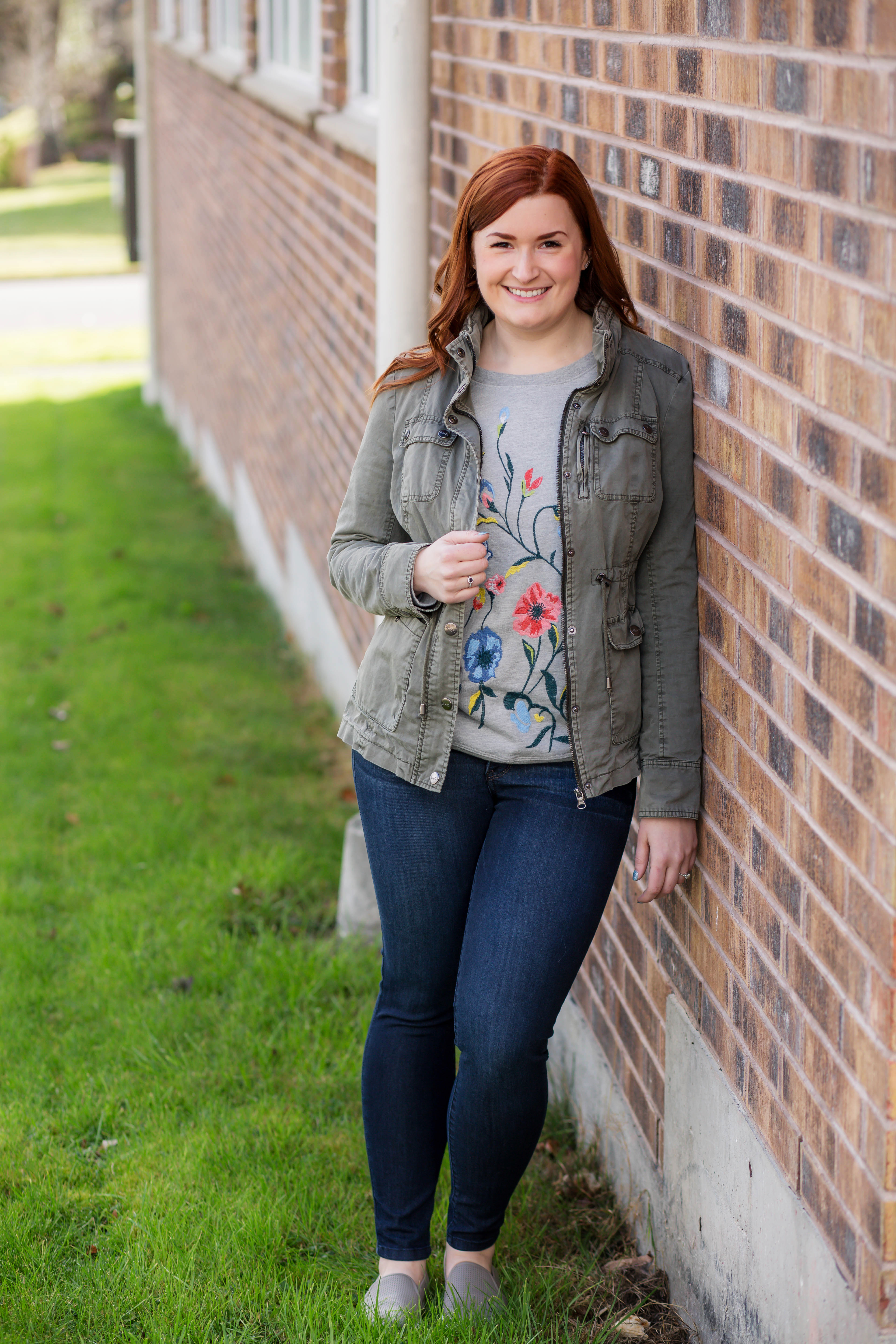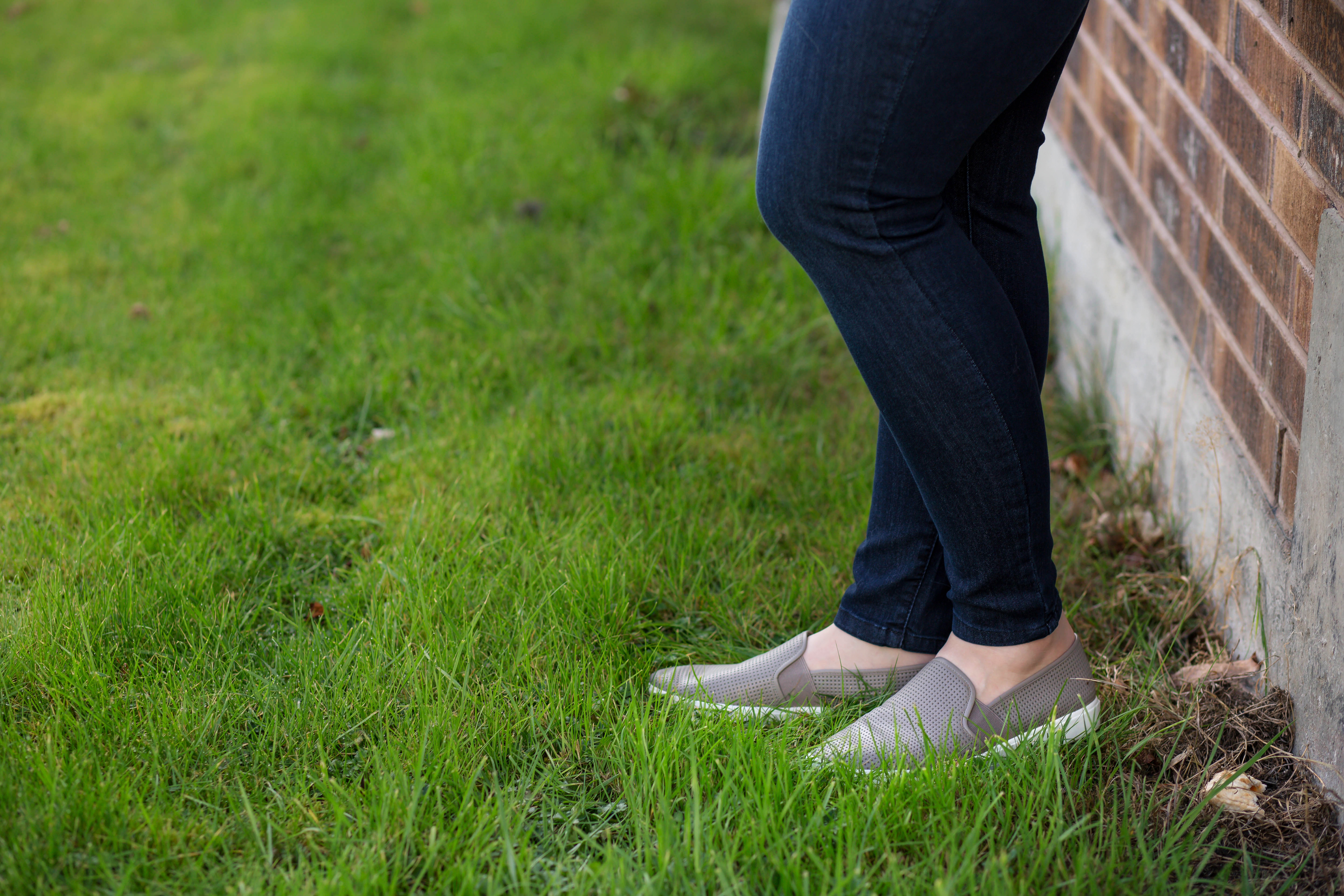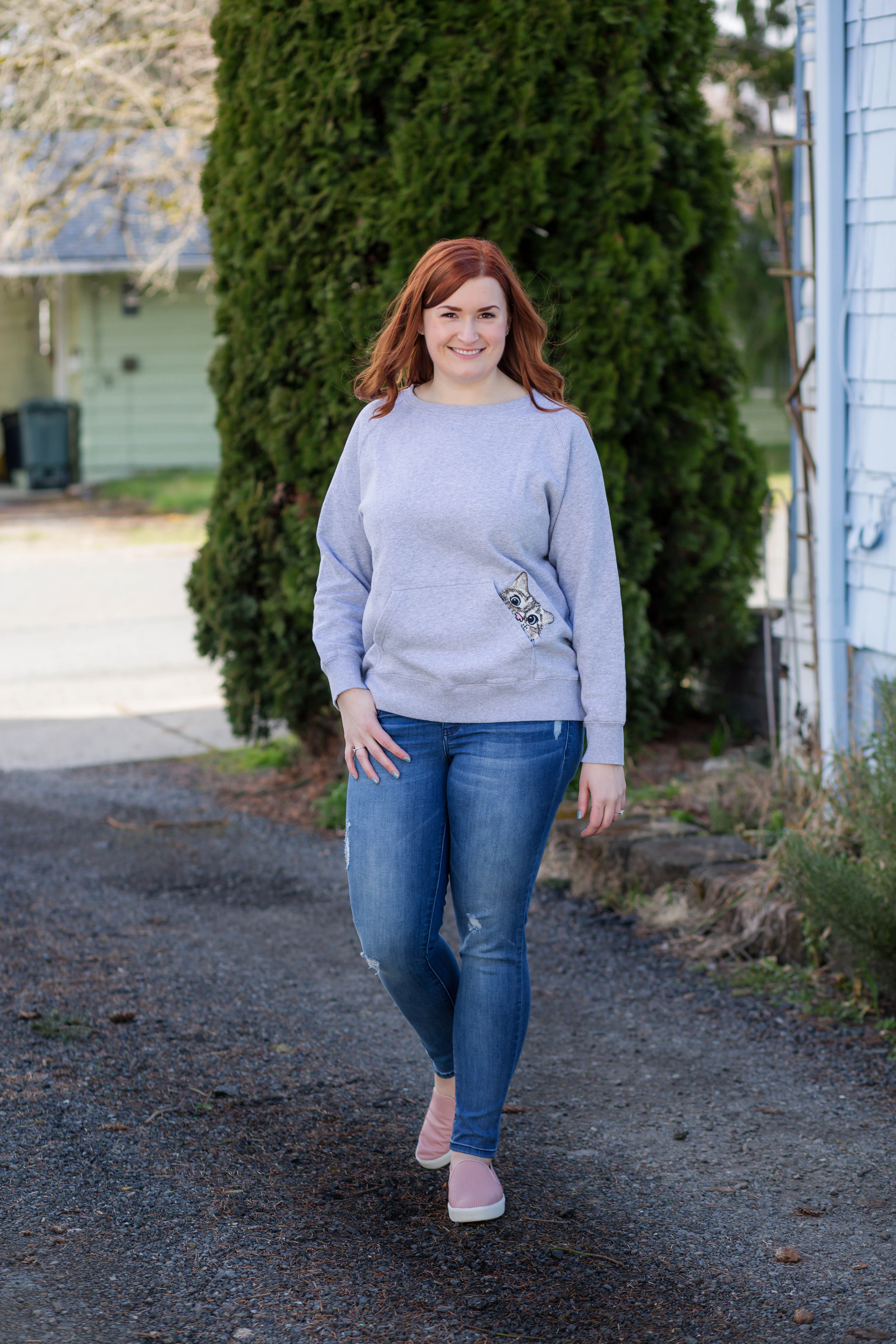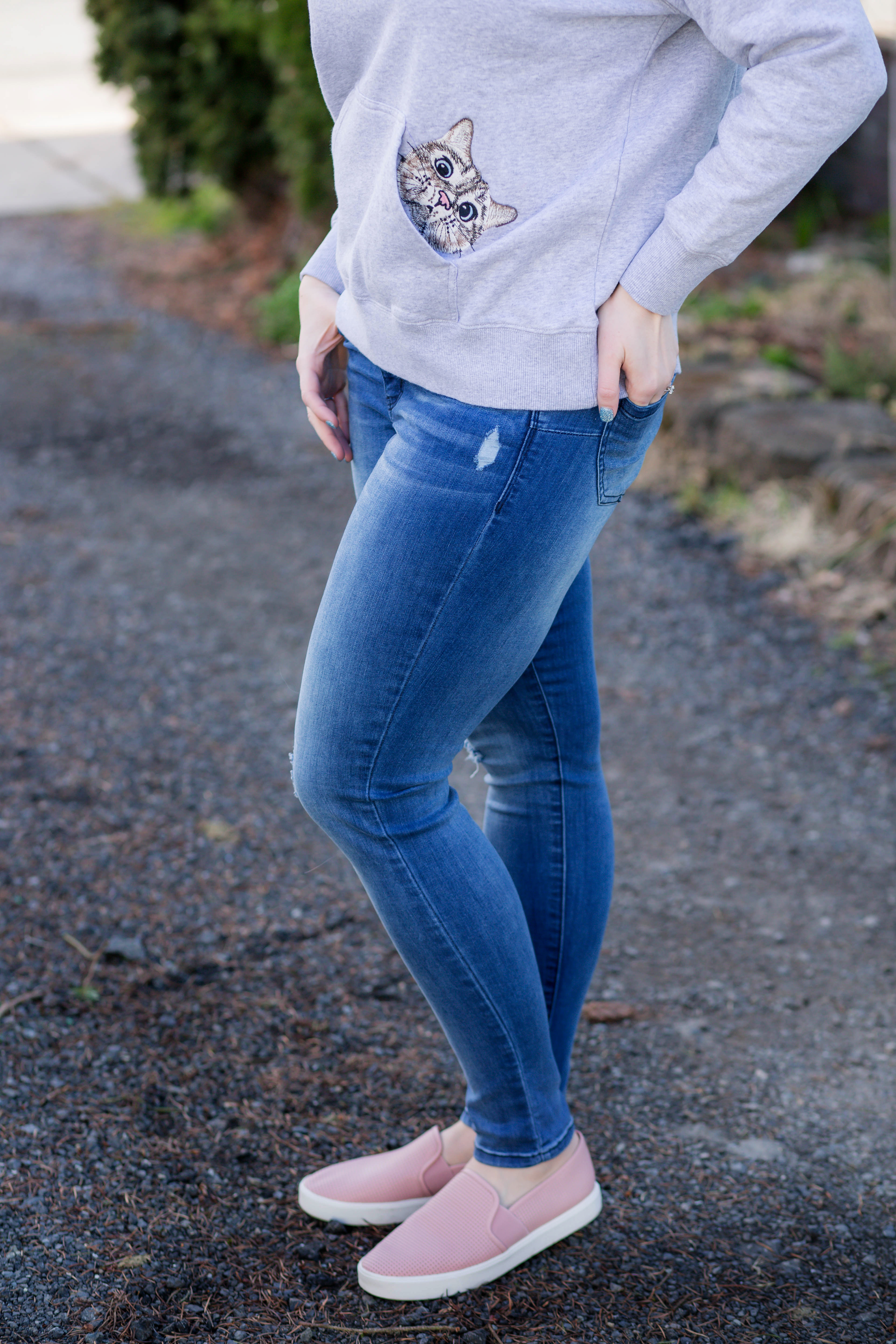 Created in partnership with Democracy Clothing