A Weekend Getaway to Whidbey Island, Washington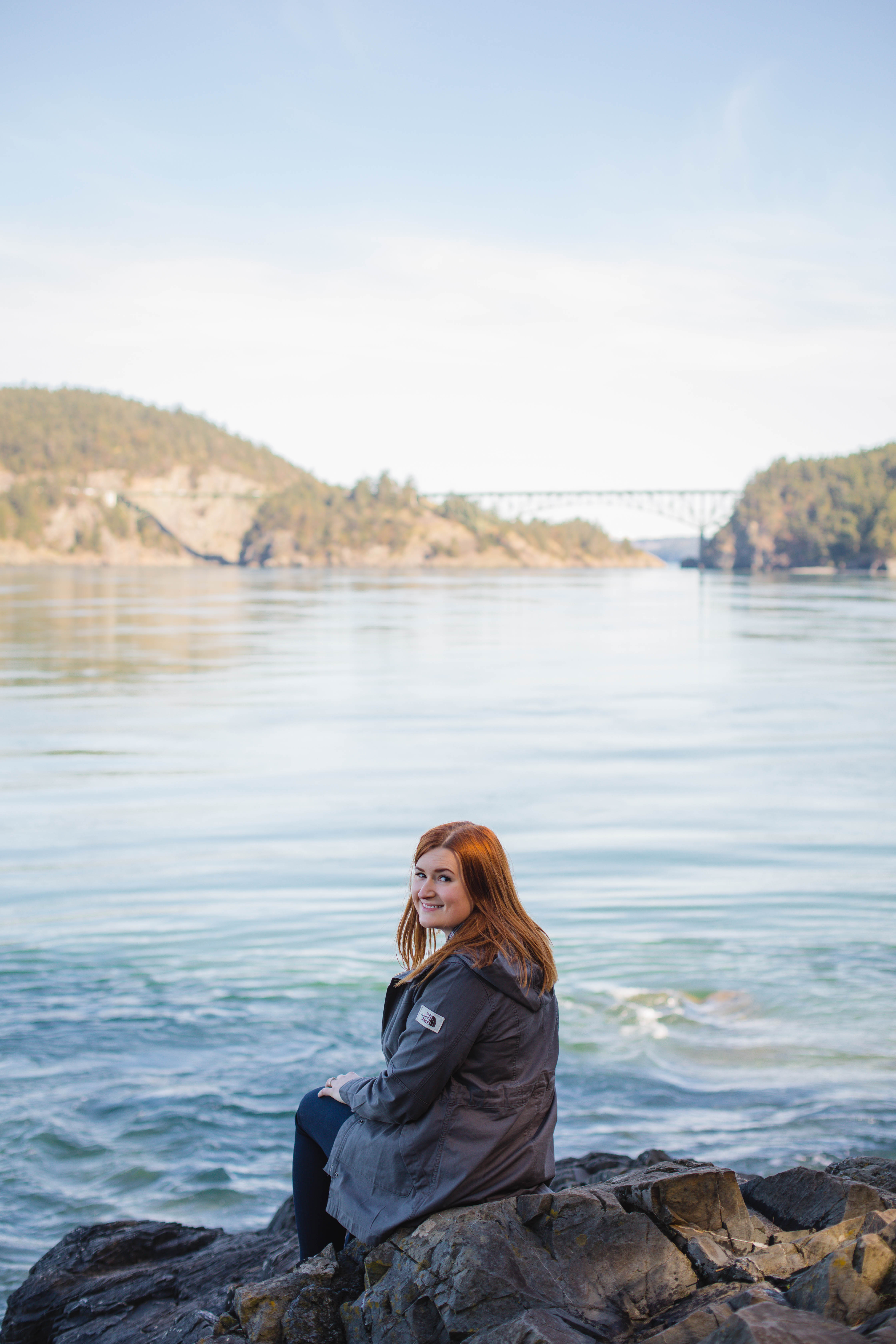 If you've ever been to the Pacific Northwest, you know that there is no place on this earth that is quite like the great PNW. And one of the unique features of Washington are the islands.
Washington-state has hundreds of islands, the largest of which is Whidbey Island (the fourth largest island in the contiguous United States). It's serviced by two ferries – one from Mukilteo, just north of Seattle, and the other from Port Townsend on the Olympic Peninsula. It also is possible to reach the island by car from the north end. So whether you like boats or prefer the comfort of solid ground, you have no excuse not to visit this beautiful island!
To drive the entire length of Whidbey Island it would take you just over an hour to drive top to bottom, if you didn't stop at all. But, I guarantee that you are going to want to stop along your way. There are several cities and towns on the island, as well as lots of hiking trails, beaches, and historic sights. I know it's cliche, but with all of this diversity, Whidbey Island has something for everyone.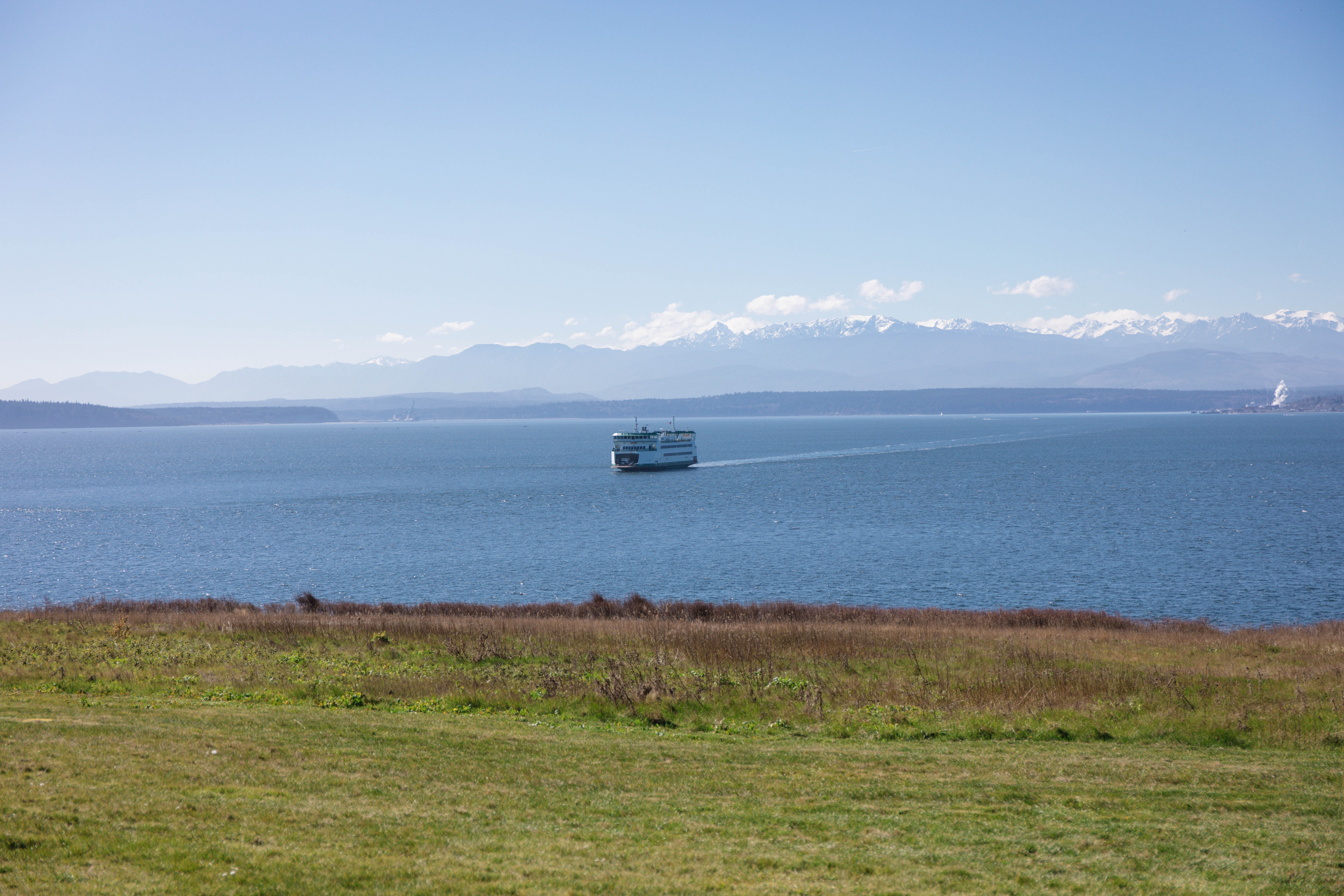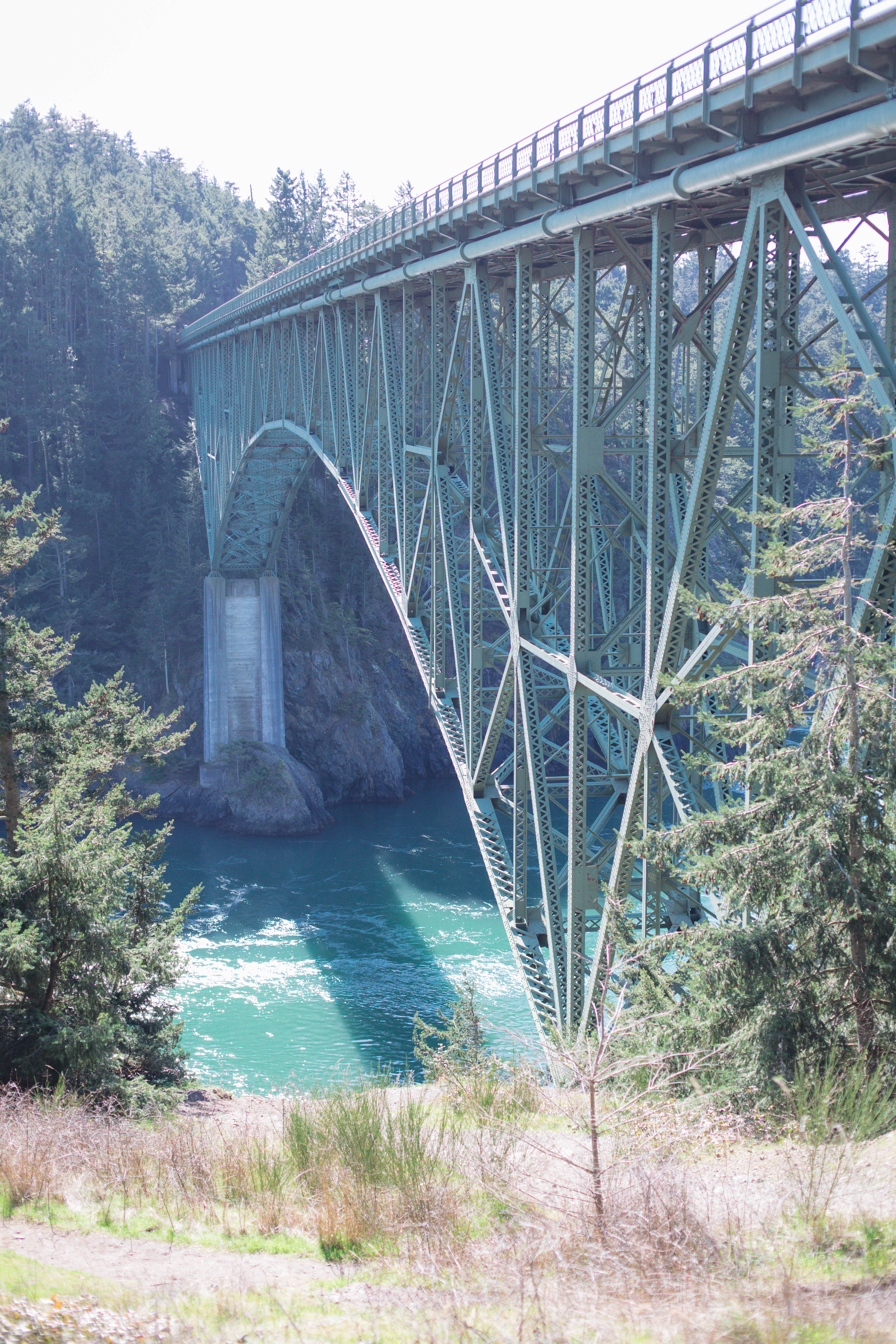 Jon and I stayed overnight at the Saratoga Inn in quaint Langley, Washington. It was the perfect spot for a quiet evening, within walking distance of downtown Langley and had amazing views. Plus there was a delicious breakfast in the morning!
Check out my Instagram story highlights to see snippets from trip to Whidbey Island, including a behind the scenes at our chocolate truffle class!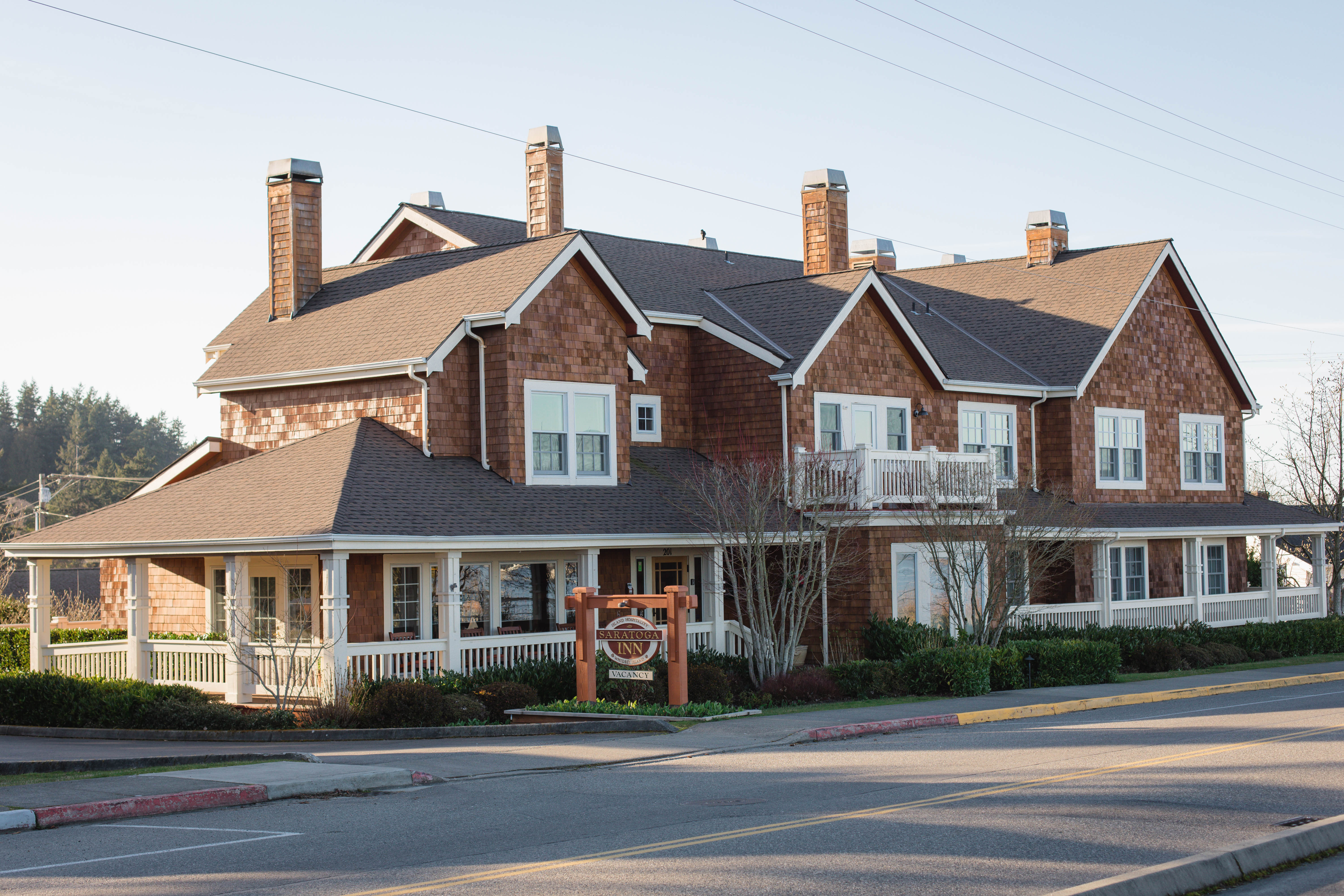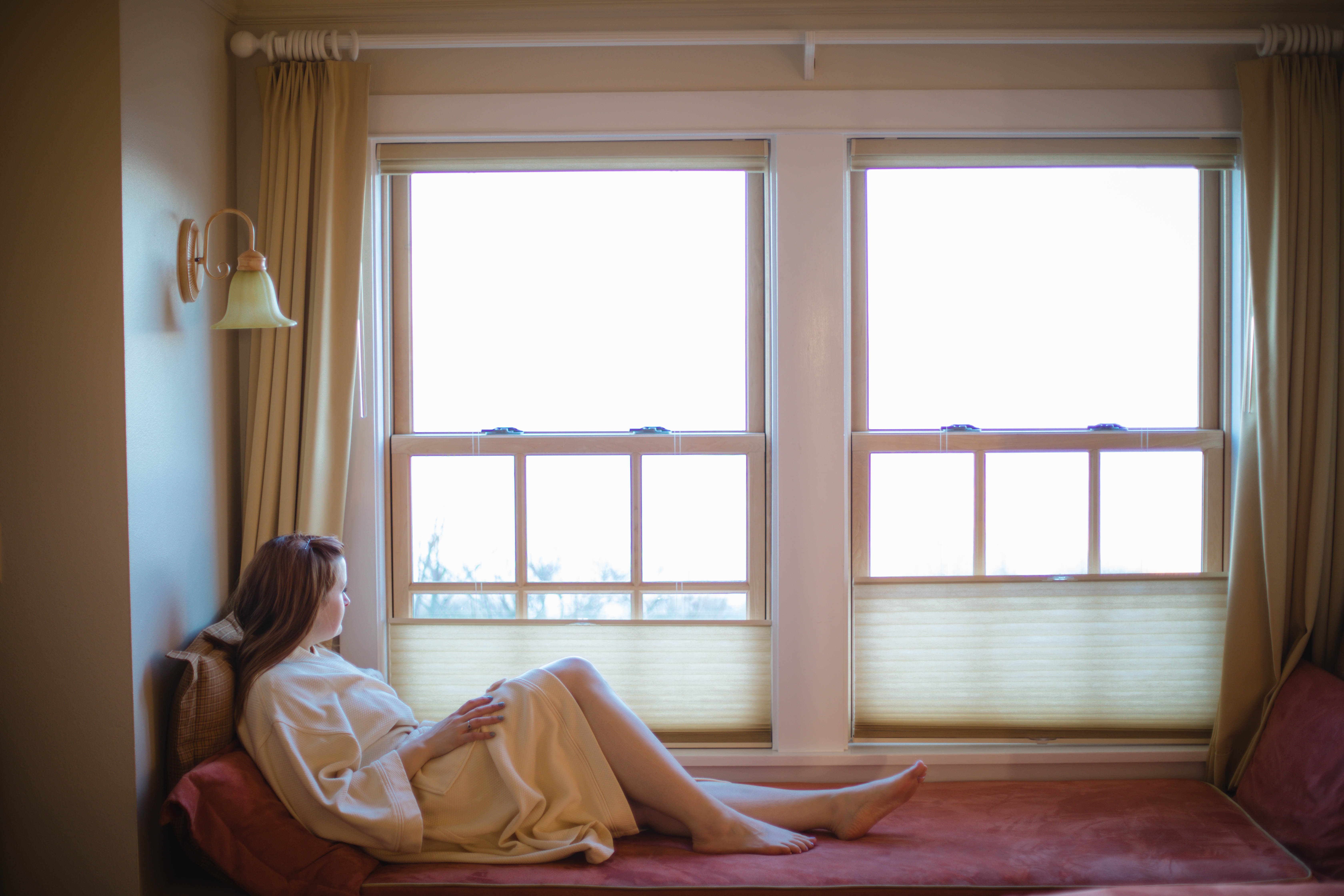 Fun Things To Do
Deception Pass State Park – Perhaps the most grandiose sight on the island, Deception Pass features a bridge 180 feet above the water below. There's parking available on both sides of the bridge as well as a few spots in the middle. If the weather is good, be sure to stop, buy your day pass, and walk out on the bridge. Afterwards, drive into the park and take a quick break at the beach. Snap a picture of the bridge from down below, walk along the water's edge, and enjoy a snack at one of the numerous picnic tables.
Shopping in Langley – After you get settled into your accommodation in Langley, take an afternoon stroll down 1st street. There are lots of unique and cute shops to step into. If you're a chocolate lover, be sure to stop by the Chocolate Flower Farm for all kinds of chocolate treats, from tea to candles and seeds. Another eclectic shop is The Star Store. One half is filled with food in a grocery store fashion, and the other half is packed to the brim with all kinds of clothes, gifts, and knick-knacks.
The Whale Center – Langley is also a great place to watch for whales passing through. For all the best information on the whales, check out the Whale Center in downtown Langley. Then head over to the seawall park for your own whale watching. And if you do spot one, be sure to ring the bell.
Sweet Mona's – For those of you who are chocolate lovers, it is an absolute requirement that you stop by Sweet Mona's. She serves up the best chocolate on the whole island, and better yet, she offers classes to help you make your own chocolate! We took one of her classes and learned how to make delicious truffles. When we stepped out of her shop, we had the newfound knowledge of truffle making, a book of recipes, and bunches of truffles!
Fort Casey State Park – When it's sunny outside and you're up for a bit of a drive, head over to Fort Casey State Park. It's home to one of the three forts in the triangle of fire surrounding Admiralty Inlet. Originally built during the 1890s to protect the Puget Sound from invasion, the batteries continued to be upgraded during WWI and WWII. Today, the batteries still stand with some of the original 10-inch disappearing guns still in their places.
Double Bluff Beach – If you're ready for a walk when you get off the ferry, check out Double Bluff Beach.  When the tide is low, the beach goes on without end, so be sure to bring along your walking shoes. And don't forget Fido either – the beach is an off leash dog area so Fido can run as much as he wants.
Shopping in Coupeville – Coupeville is another great town to spend a couple hours at on Whidbey Island, especially after a visit to Fort Casey. The town is very walkable and has numerous little shops to poke your head into and explore. One of my favorites was Posh Upscale Resale which had numerous designer items on consignment. Plus there are several unique and tasty lunch spots to satisfy your hunger.
Good Places to Eat
Saltwater Fish House & Oyster Bar – For those that like seafood, especially oysters, be sure to checkout the Saltwater restaurant in Langley. They've got a large selection of seafood and all of their oysters are listed on the chalkboard inside. They're popular and they don't take reservations, so be sure to stop by early and get your name on the list – they'll give you a call when your table is ready.
Whidbey Island Coffee – When you need your coffee fix, stop by Whidbey Island Coffee. They have several locations on the island, the coffee tastes great, and the ambiance is awesome. It's a great place to meet a friend or to just take a break.
Sweet Mona's – I know I already mentioned it as a fun thing to do, but it bears repeating when your discussing food that you need to stop into Sweet Mona's. (Chocolate can be a meal, right?) She has the best chocolate and a large selection at that.  She also has coffee and espresso in case the chocolate isn't enough of a pick me up.
Knead & Feed – If you're headed into Coupeville for some food, stop by Knead & Feed. If you're looking for a full meal, head downstairs to their full restaurant for a delicious meal. If you're just looking for a quick bite to eat, step in to the cafe upstairs (street level) for a drink and a bakery treat.
Island Nosh – When you're getting off the ferry and ready for lunch, stop by Island Nosh. They're serving up an eccentric collection of dishes, as well as a few tasty treats for dessert. (Just be aware that they are not open on Sundays and Mondays.)
Created in partnership with Whidbey Island