How I Get Loose Curls & Waves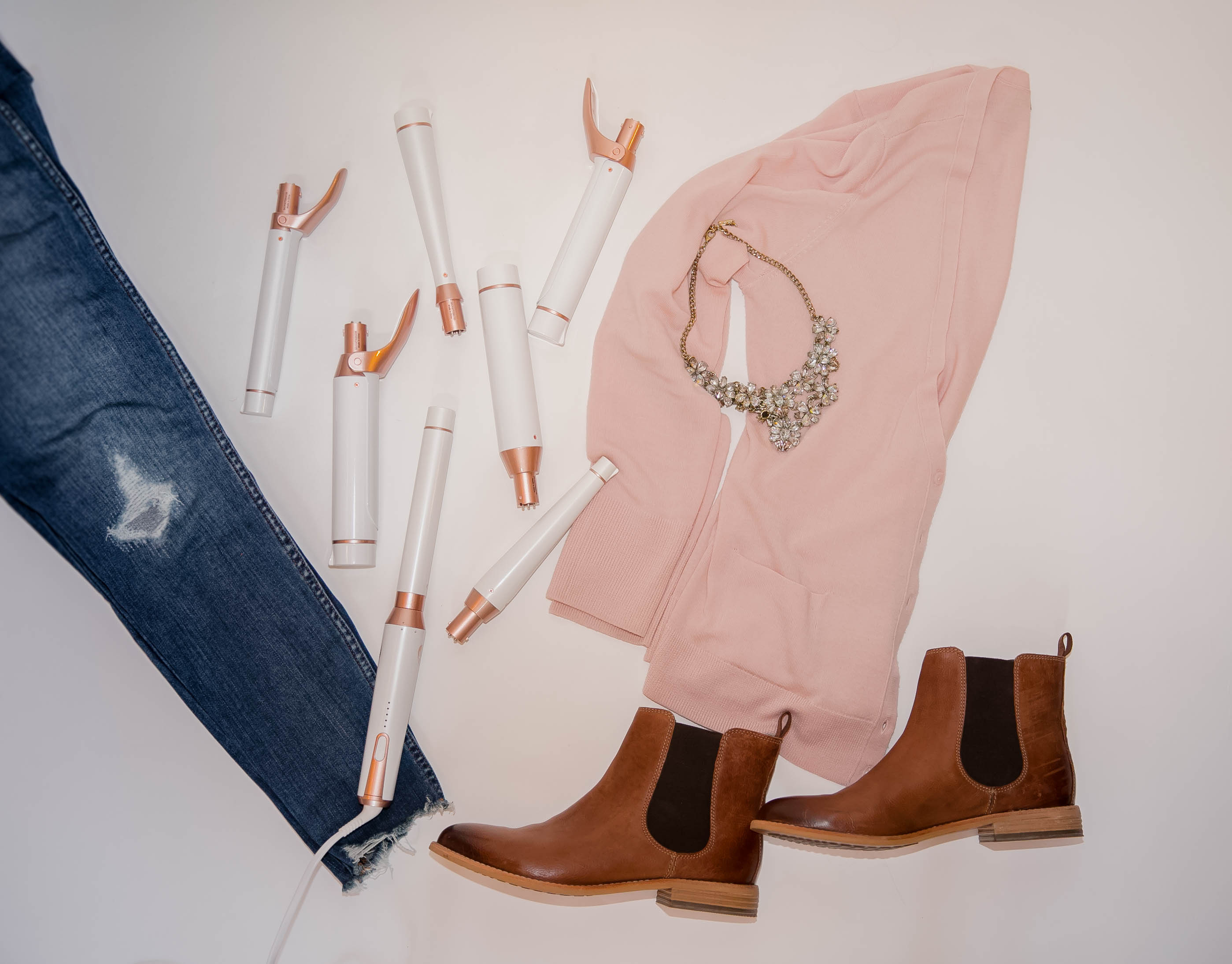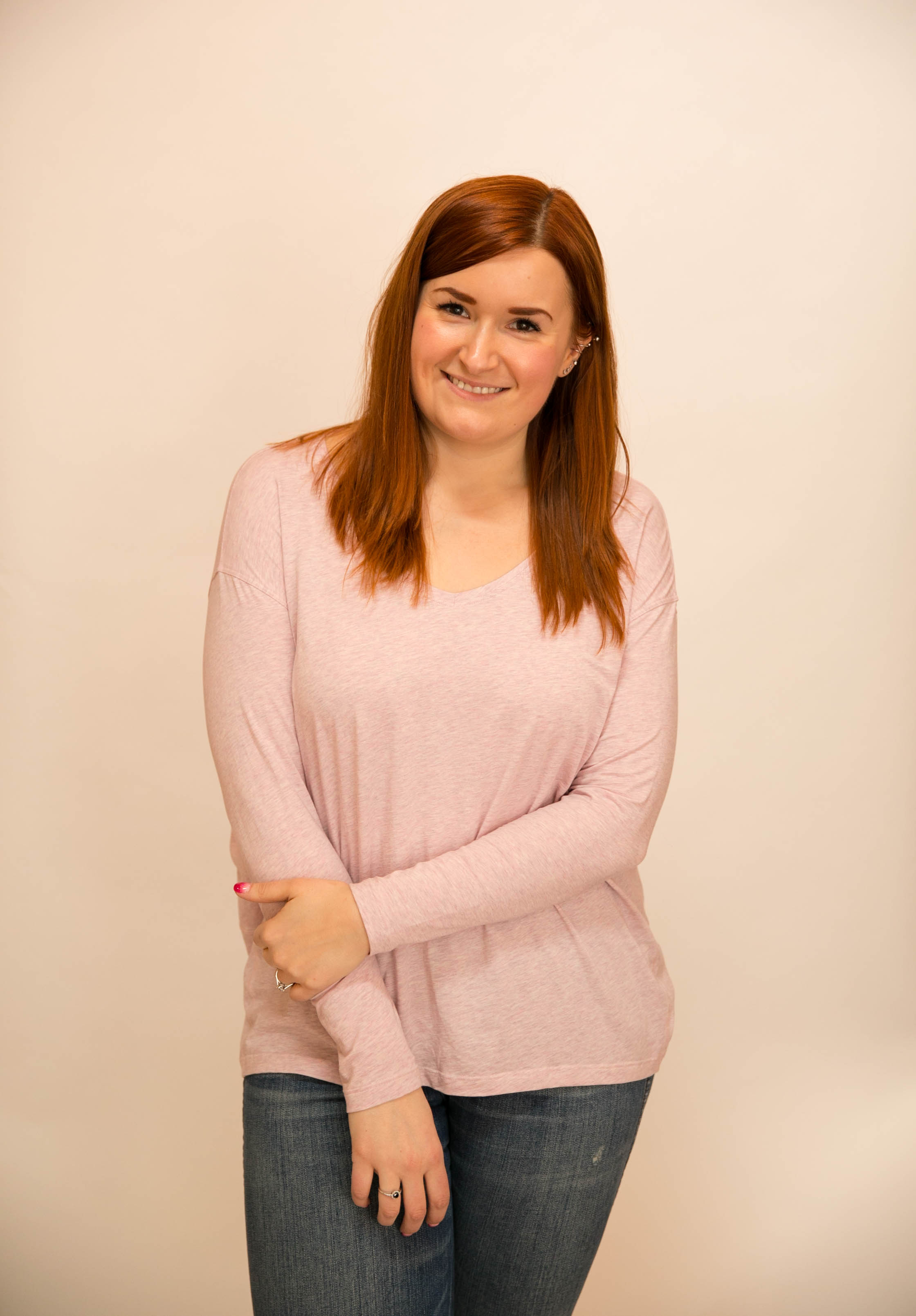 My best friend and I have a theory: If you're a first-born or an only child, chances are your mom styled your hair growing up. You may have grown up without having to learn to braid your hair or style it with hair tools like crimpers (admit it), curling irons, rollers, or hair straighteners. On the flip side, if you're a younger sibling, your mom was probably too busy styling the older sibling's hair to do yours, so you had to learn yourself.
As an only child with a mom who loved to do my hair every day, I never had to learn to style my own hair. My natural hair is stick straight (I've literally been asked if I straighten it because it's SO straight), but I have always loved curls. I remember asking my mom to braid my hair so I could take it out and have waves, to use hot rollers to curl it, or to use a crimper to get some life into my stick straight locks. In high school I even had a spiral perm in an attempt to get that curly hair I so desired.
For as much of a love affair as I've had with curly hair, I've had a love-hate relationship with the curling tools used to achieve said curls. I struggled with using them and getting the curl to hold for that all day curl and bounce. But then I discovered the T3 Micro Convertible Collection Curling Wand.
I bought the T3 Whirl Trio last year and fell in love. While I'd previously been "hair challenged" and found every tool I tried to be frustrating and ineffective, the moment I started using the T3 Curling Wand with the 1″ straight barrel, I was hooked. Suddenly my hair was full of volume and long-lasting curls and waves. This year, T3 sent me the Convertible Collection kit, a 7-piece set to achieve any type of curl or wave you can imagine (except for that spiral perm I had in high school, because honestly, that was just a bad decision).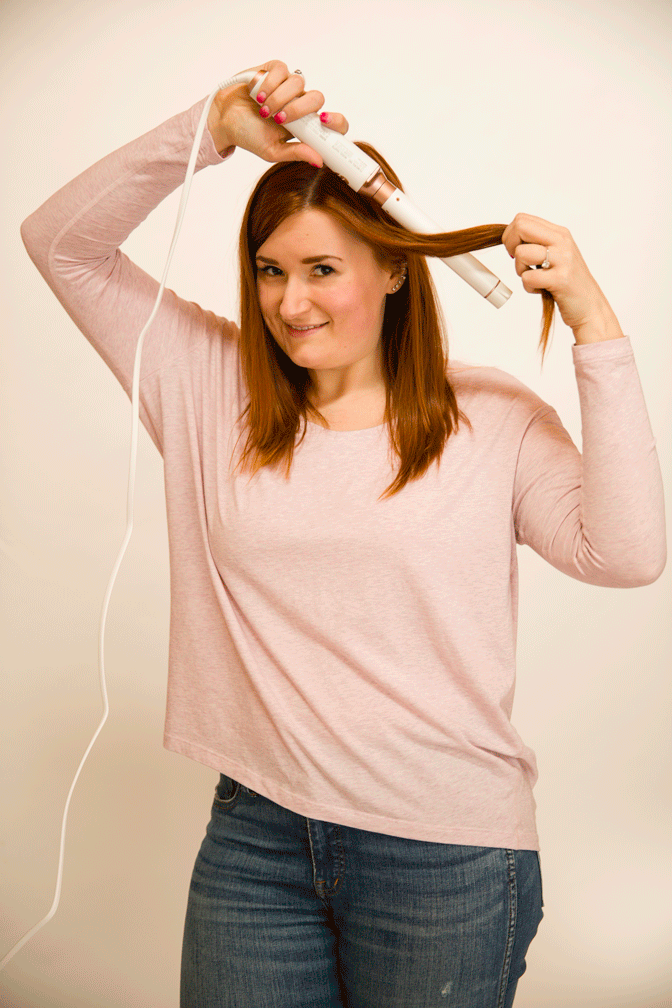 So, if you're like me and have always struggled with curling your hair, here are my secrets to achieving the perfect messy waves:
Start with unwashed hair. Make sure your hair is at least 24 hours since your last wash. When my hair is super clean the curls won't last.
Use a heat spray. I use this CHI one, which not only protects the hair from heat styling, but also helps hold the curl all day long.
Style with a T3 Micro curling wand or iron. My go-to for everyday wear is the 1" straight barrel and what you see my hair styled with most often. Simply take small to medium sized sections of hair and wrap around the barrel away from your face.
Set with hair spray. Because you don't want all that hard work to be for naught.
I know what you're thinking… Kate, you just told us how you could never figure out how to curl your own hair, how do you expect us to be able to figure it out if we've never done it before?! Don't worry, I've got you covered:
Practice holding the wand, your hair, and making the movement with the device unplugged. Seriously, just do it. You might feel like a weirdo, but learning how to hold the styling tool and navigate your head, your ears, and the hot part of the device before it's hot is essential to not burning yourself or unnecessarily frying your hair.
Start on a low-heat setting. Curling irons get hot, FAST. The T3 heat ranges from 260-410 degrees. Don't dive right in to the hottest temp, especially if you're new to using the styling tool.
Give yourself time and don't give up. The first few times you use a curling wand or iron on your hair, it's going to be awkward and you'll likely see imperfections in your work, so it's best not to try it for the first time when you've only got 10 minutes to style your hair. Be patient and practice! Just like anything that's new, you've got to put in the time to get there.
Try it with different levels of hair dirty-ness. For my hair, it's got to be at least a day old or the curl won't hold.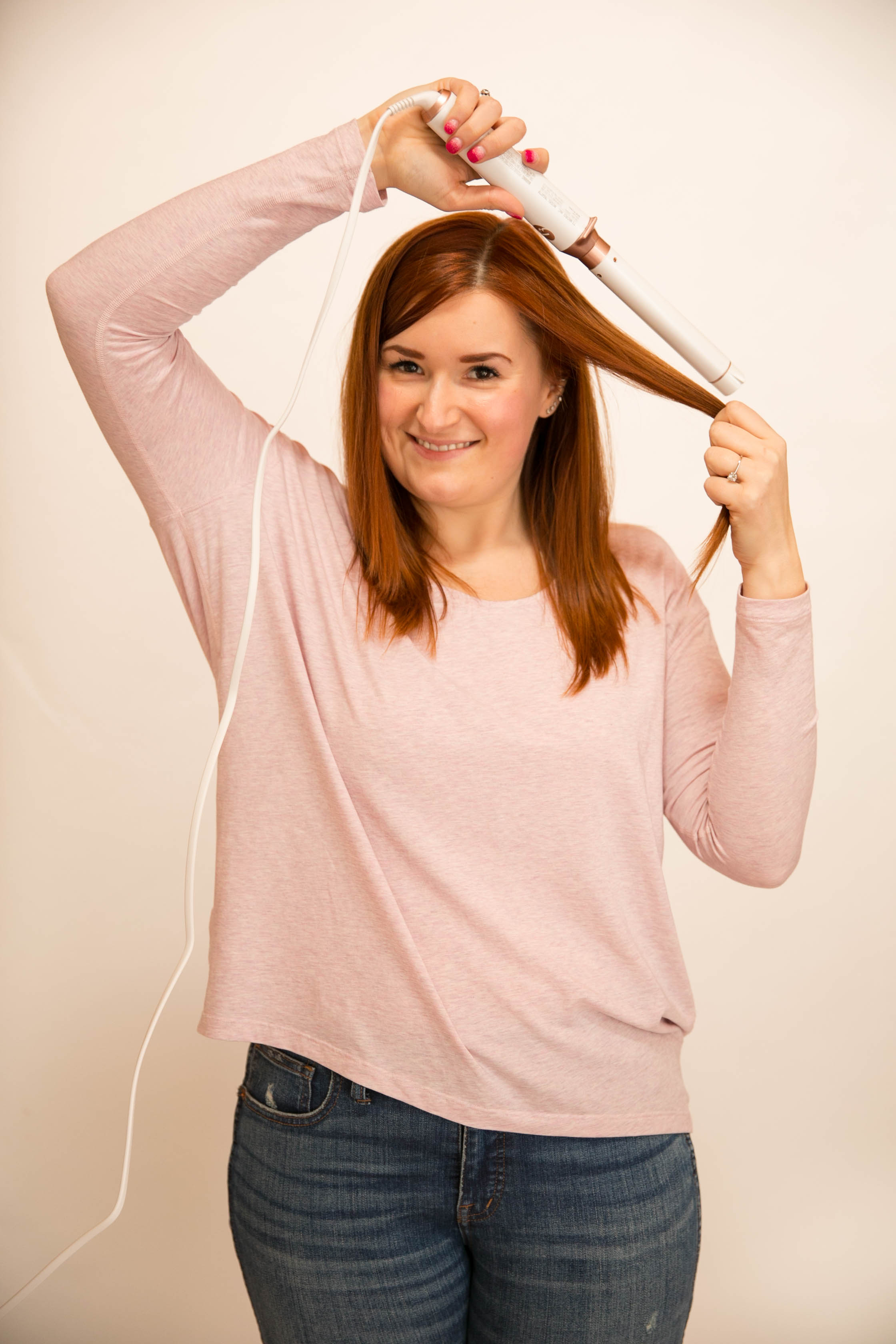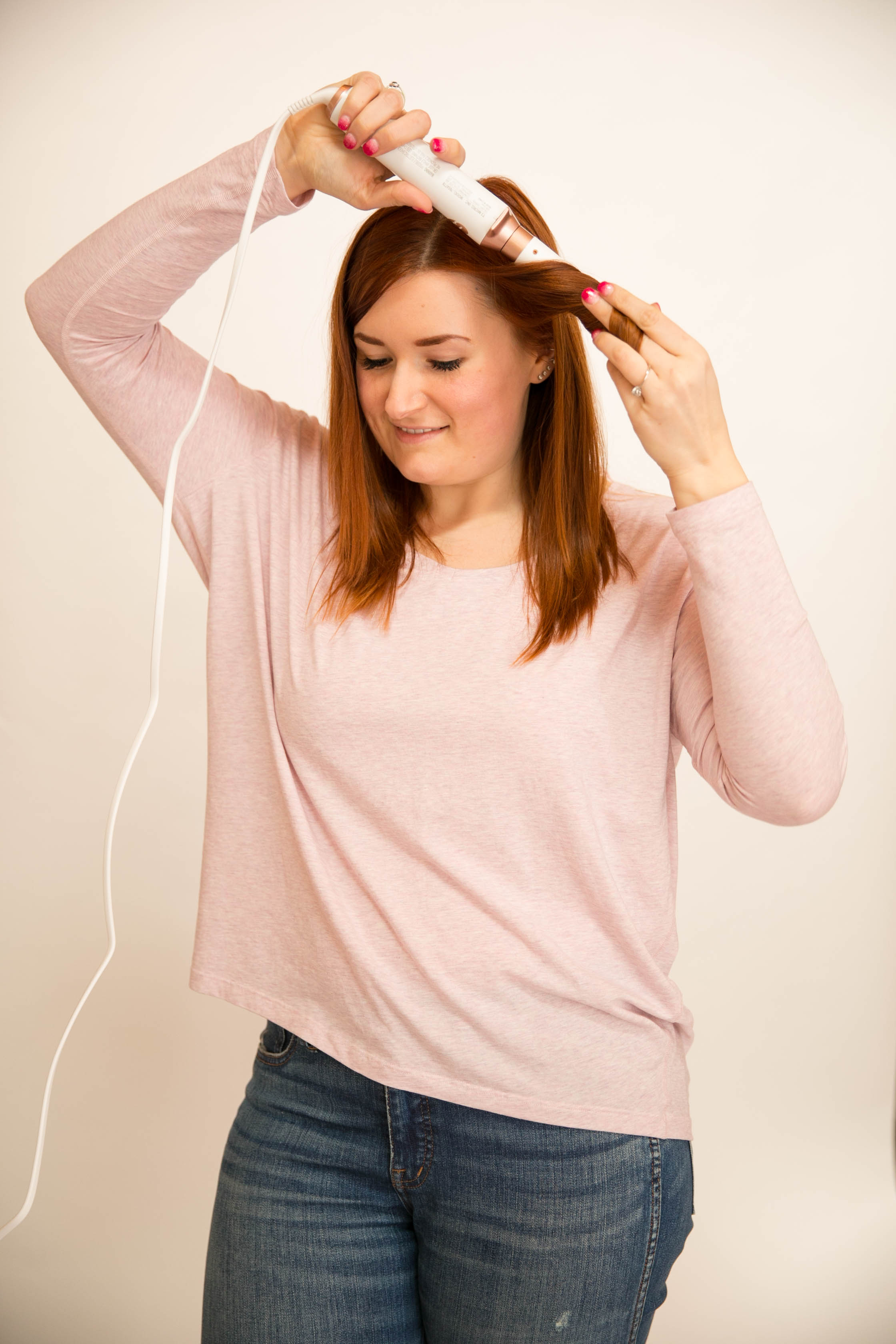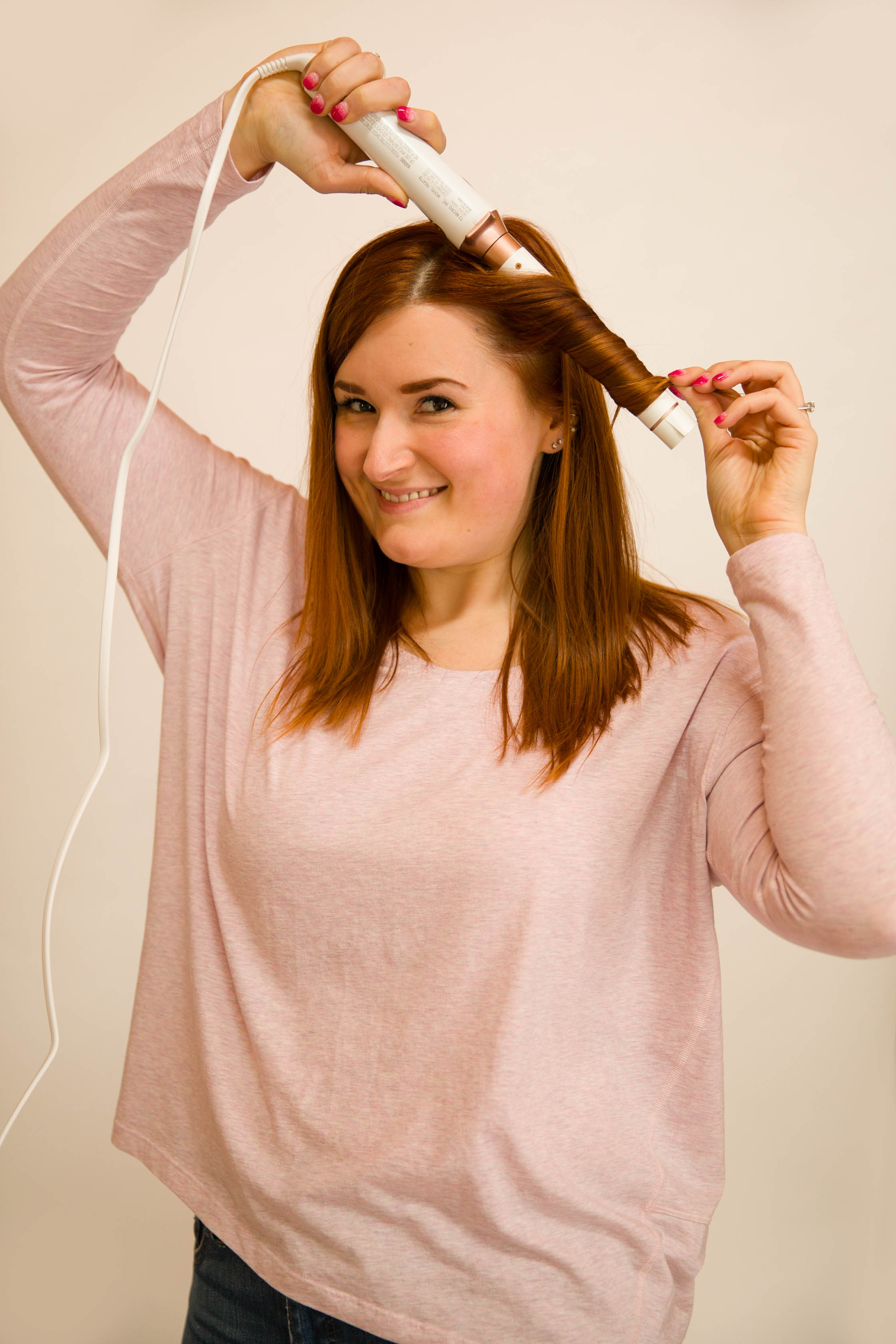 If you're new to using curling wands and irons, I recommend starting with the T3 Whirl Trio set. You could also just start out with the convertible base and 1″ straight barrel. If you're not sure where to start, T3 has this handy curling iron guide to figure out which one is right for you.
[show_shopthepost_widget id="3042933″]
Created in partnership with T3 Micro