Snowy Winter Engagement Photos at Stevens Pass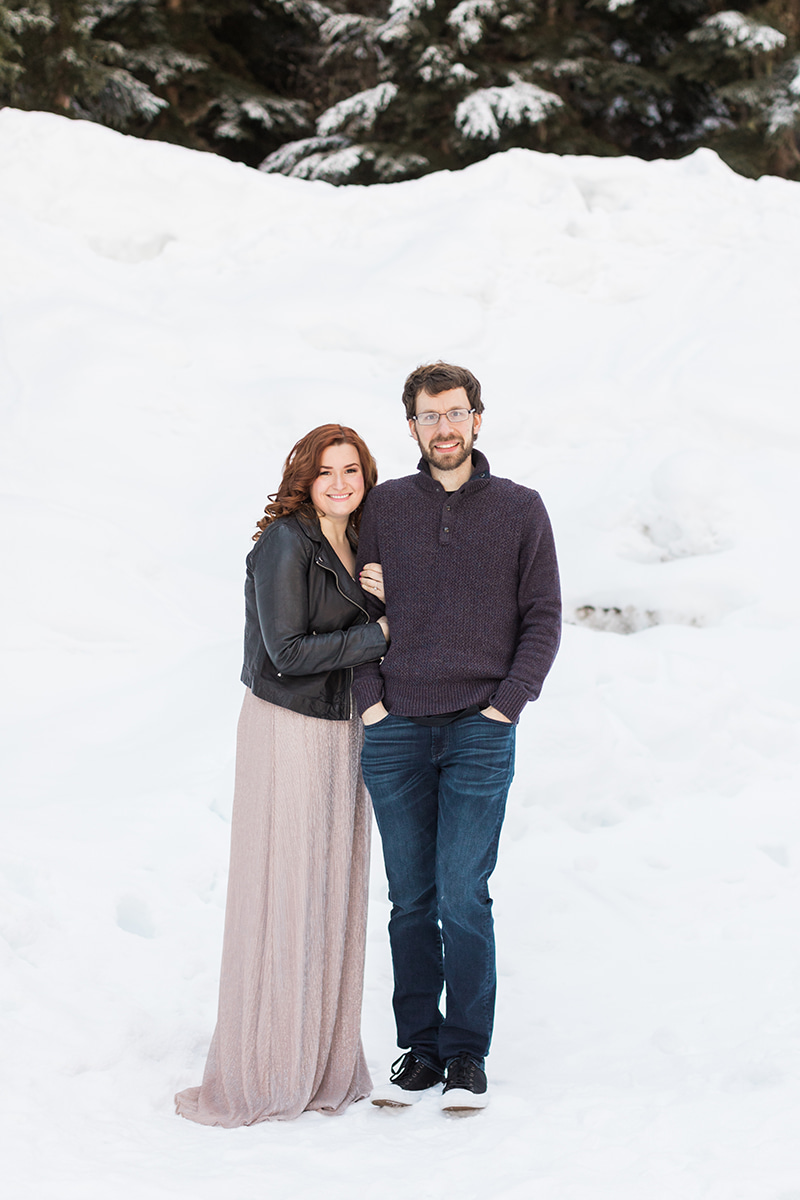 Jon and I went on a little adventure with our wedding photographer, Joanna Monger, to capture some snowy pics at Stevens Pass. I'd always wanted to capture some snowy photos with Jon and luckily Jon & Joanna were up for the adventure as well!
Last weekend we snuck up to Stevens Pass in an attempt to find snow but with the warm weather we were having (until now, that is). We were amazed at how little snow there was until we got to the top of Stevens Pass. Despite the lack of snow, we underestimated the popularity of Stevens Pass on a Saturday afternoon. Literally every parking lot was full!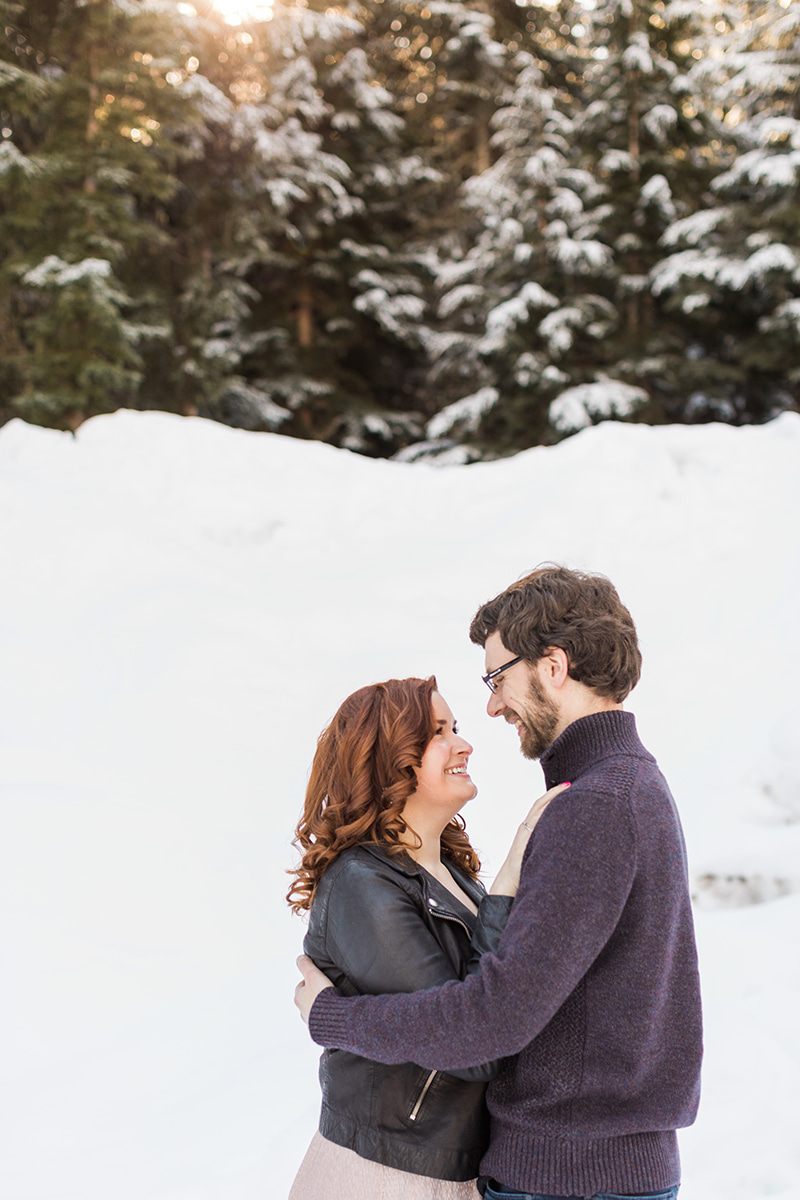 We didn't let that stop us though. We headed off the beaten path (and potentially onto some private property), to get our snowy engagement photos. As we were taking these photos some young kid came sledding out of a cabin, wearing nothing but boxers. It was insane. He had to have been freezing cold!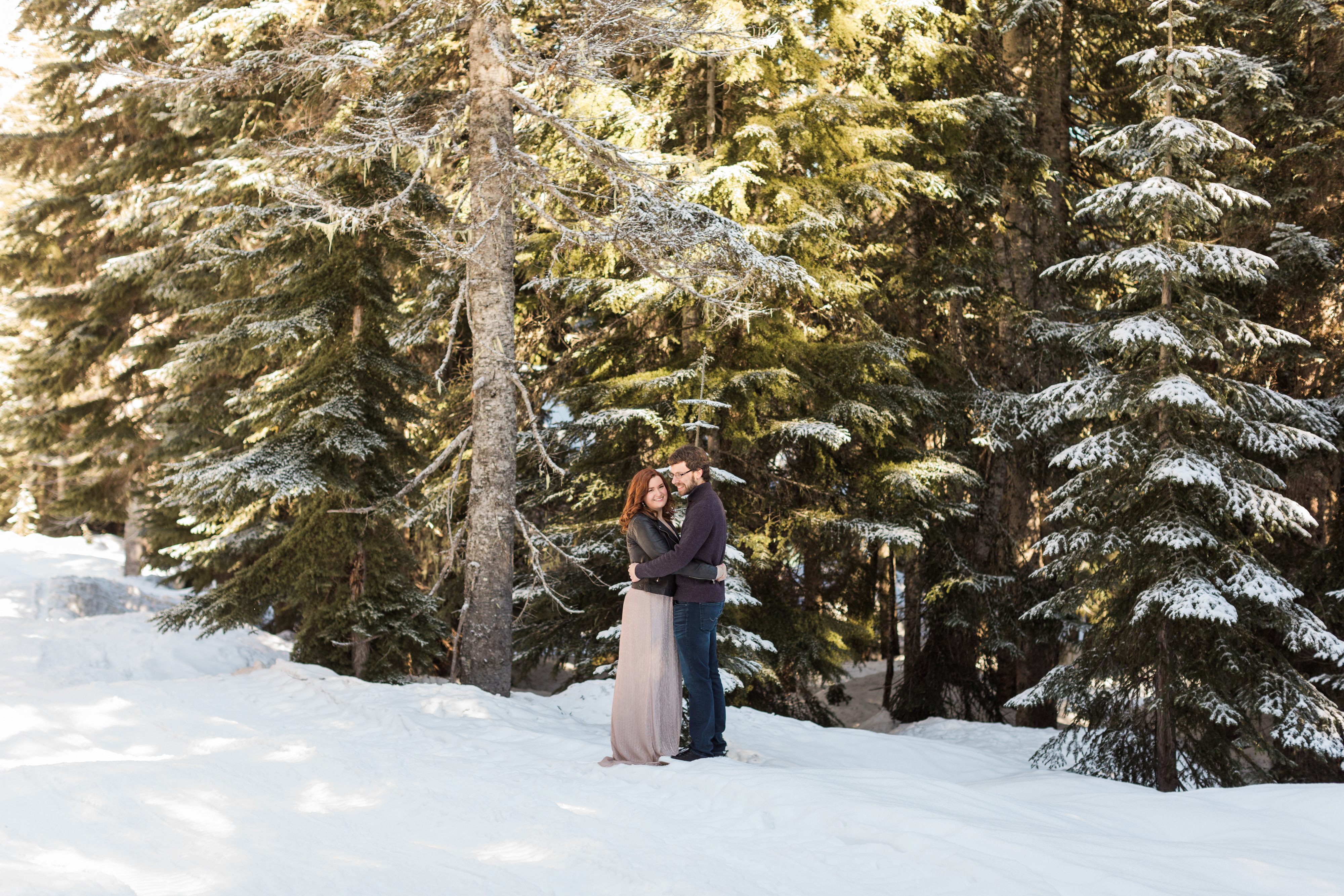 Anyways, enjoy these beautiful, snowy photos!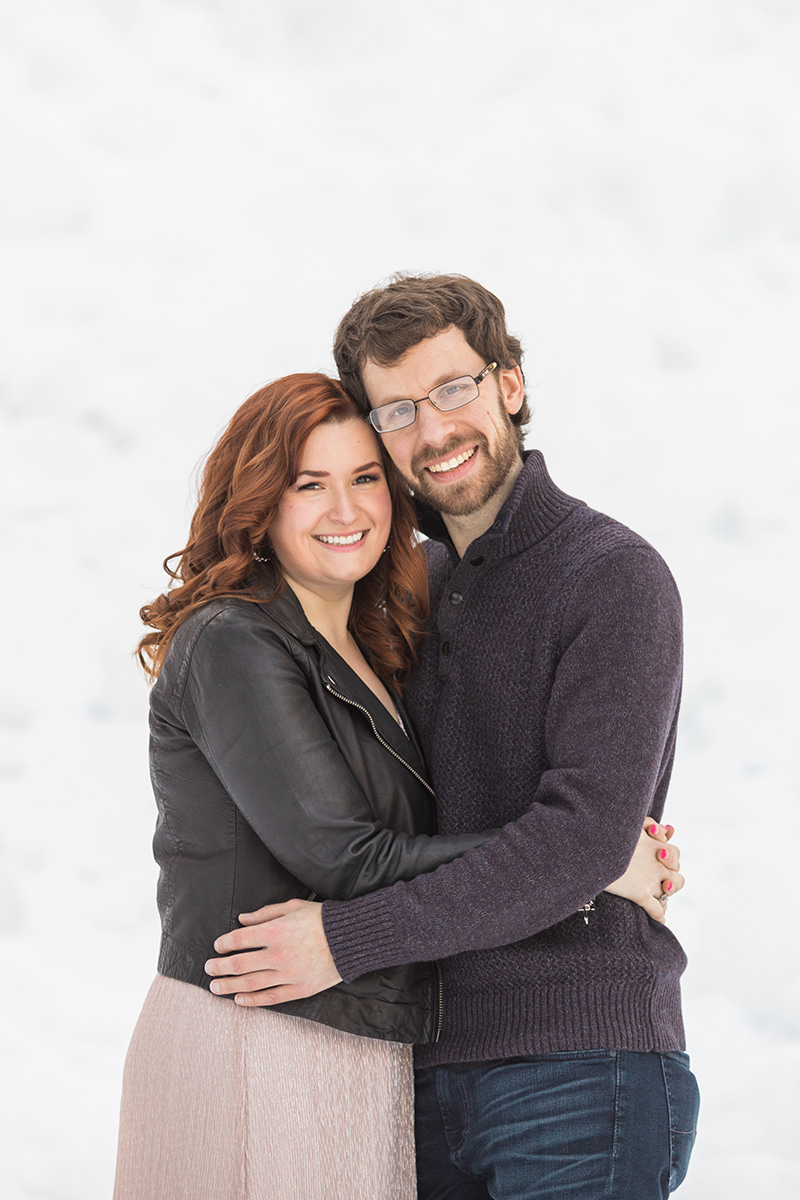 Kate's Outfit: 
Dress // Jacket // Boots // Earrings (similar)
[show_shopthepost_widget id="3032995″]
Jon's Outfit: 
Sweater (similar) // Jeans // Shoes
[show_shopthepost_widget id="3032996″]