Bridesmaid Dress Shopping and Accessorizing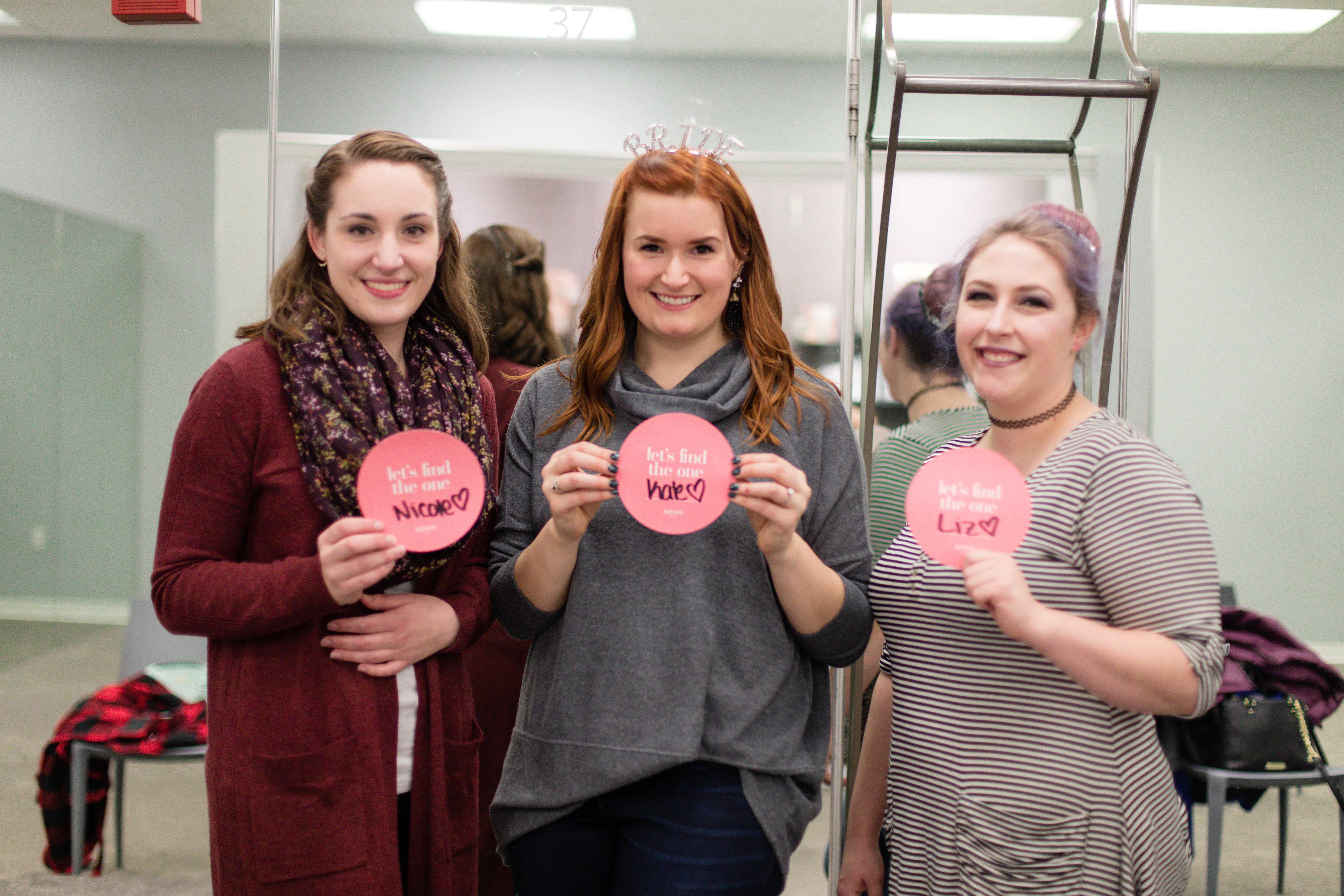 Besides selecting my own attire for the wedding, what's the next fun part about the wedding? Styling my bridesmaids! At the end of December I took my Maid of Honor, Liz, and future sister-in-law, Nicole, to David's Bridal to pick out the outfits and accessories that the girls will wear!

Overall Experience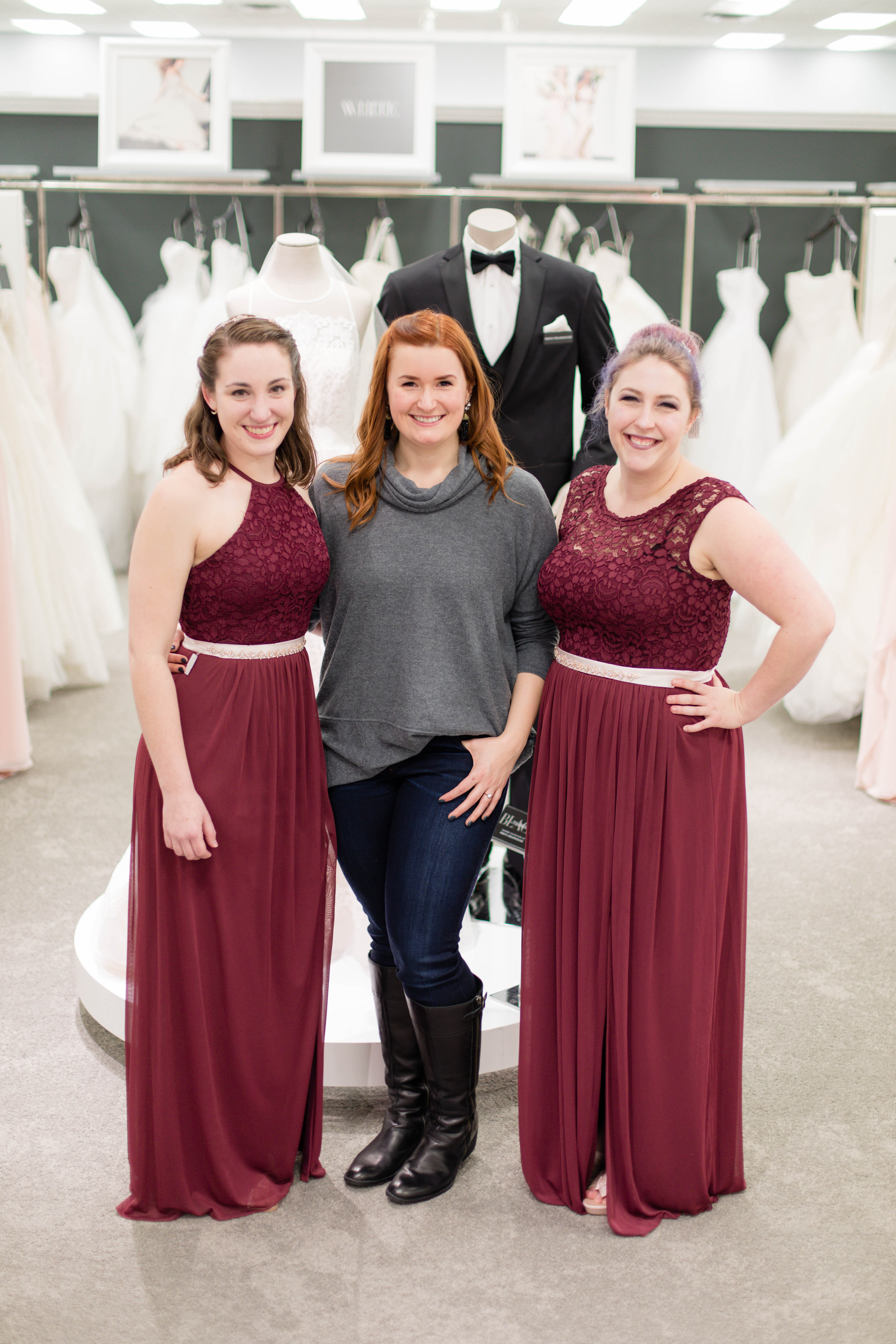 My bridesmaids and I have found David's Bridal to be incredibly easy and convenient to shop, especially since two of my bridesmaids live out of state. The stylists were able to answer my (many) questions about styling tips for everyone in the bridal party and were able to help solidify my vision for my girls. Now we have ideas to make their bridesmaid style one-of-a-kind with shoes, jewelry, hair accessories, and belts!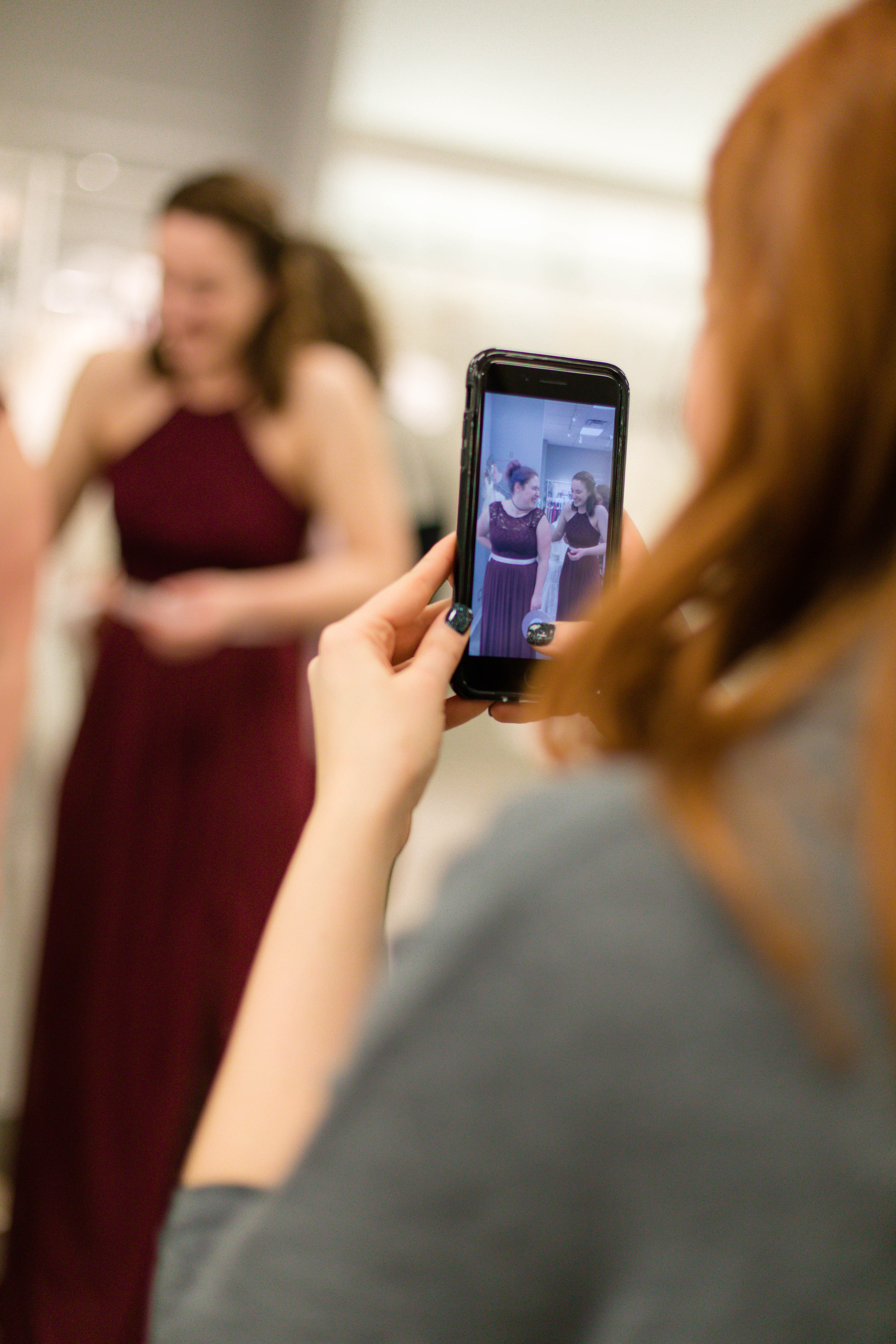 Dresses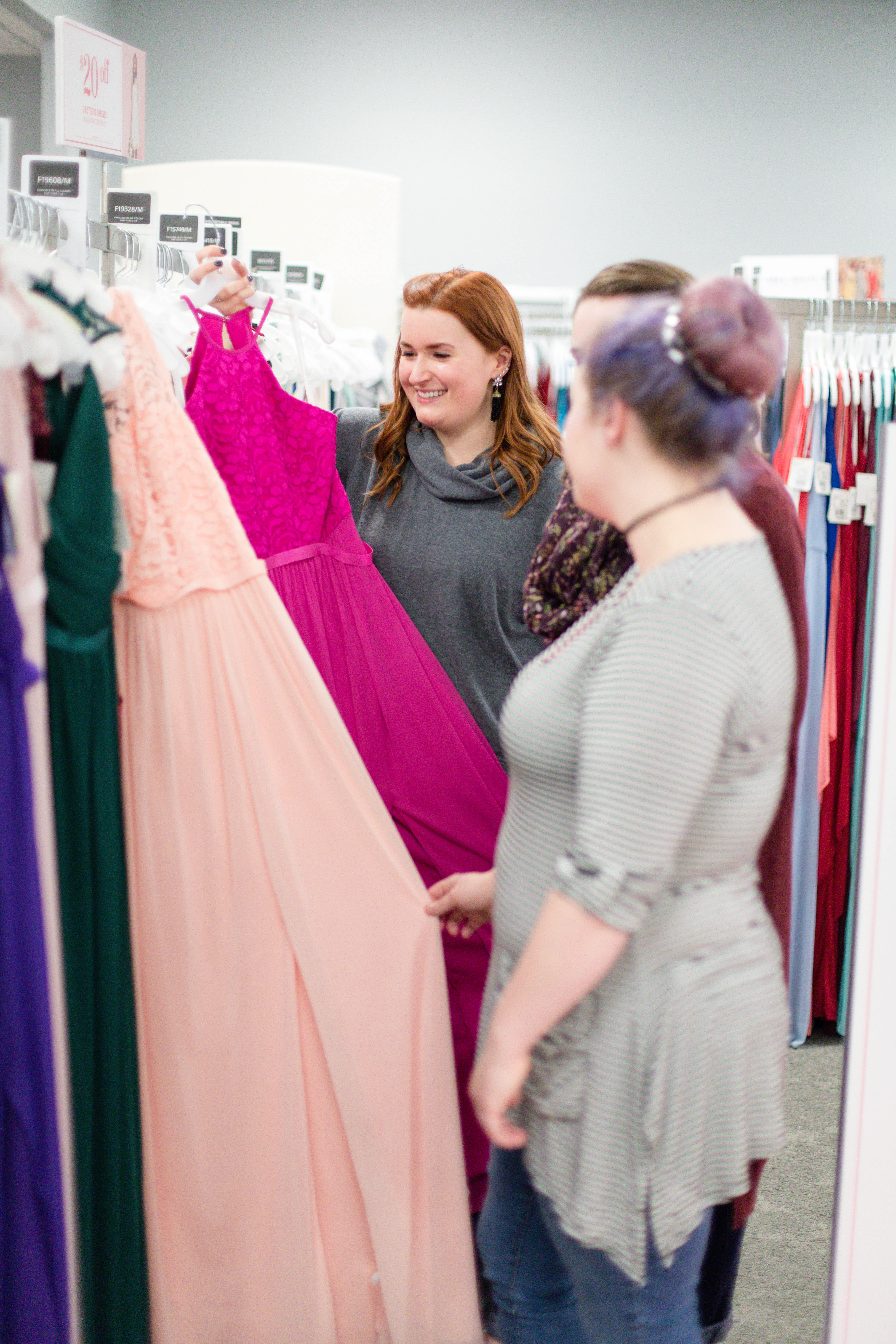 The centerpiece to the bridal party attire is the bridesmaid dresses. David's Bridal offers a wide range of colors, styles, cuts, and sizes. I had already scoped out the selection online, so I had a good idea of what style I wanted to look at when we went to the store. I knew that floor length dresses with lace detailing was a must-have for my bridesmaids!
We thumbed through the lace dress section before selecting a few different silhouettes for the girls to try and see what styles they preferred.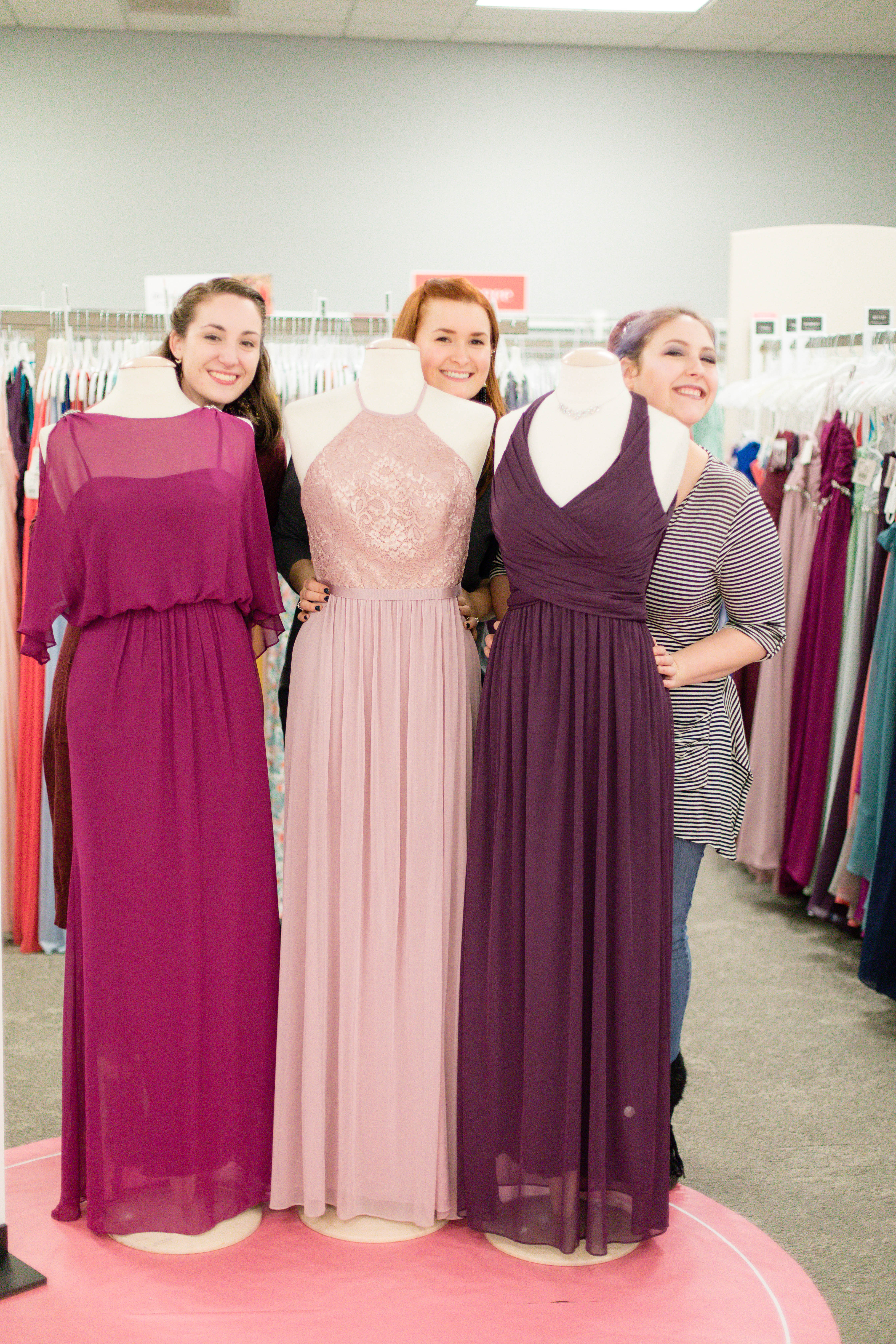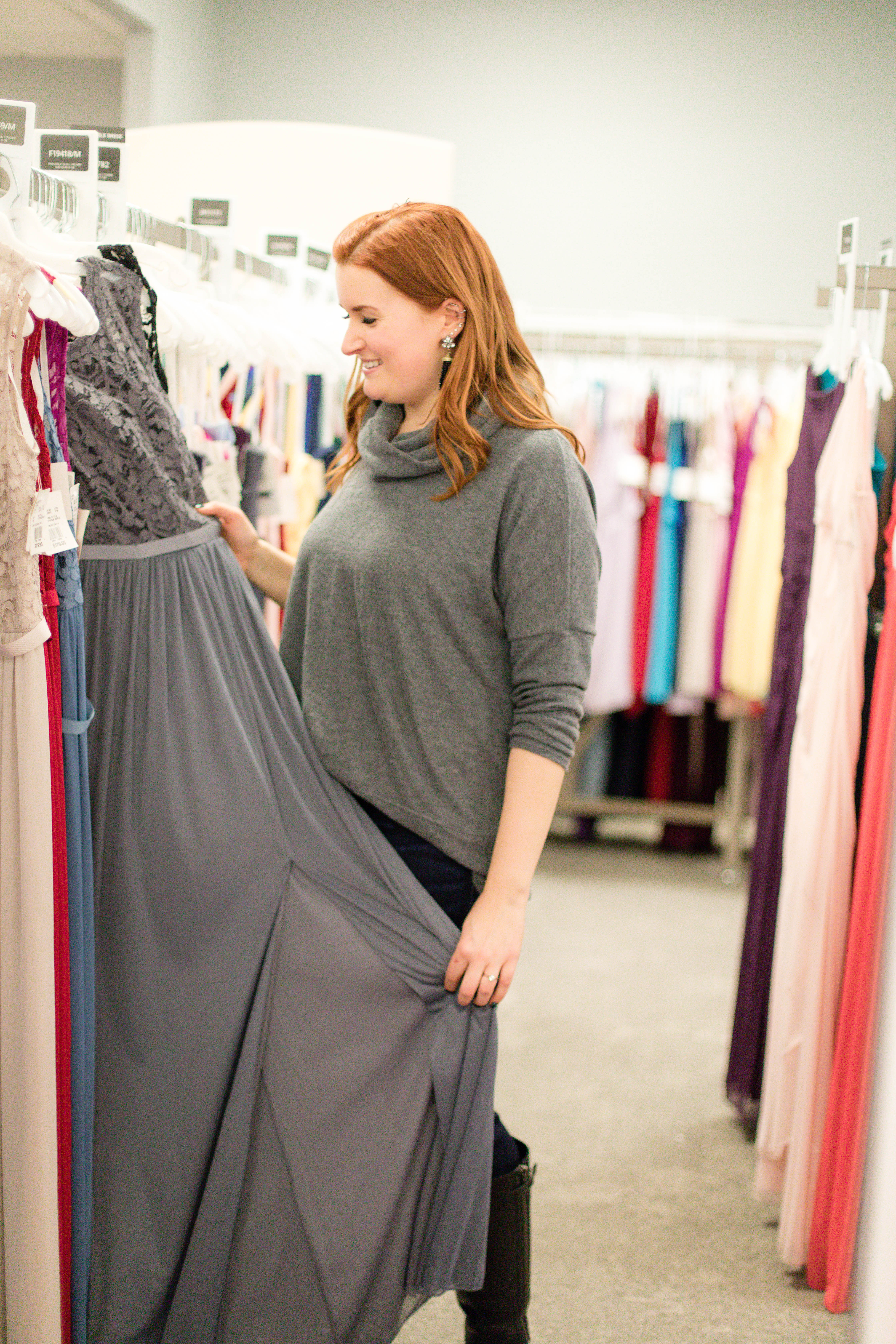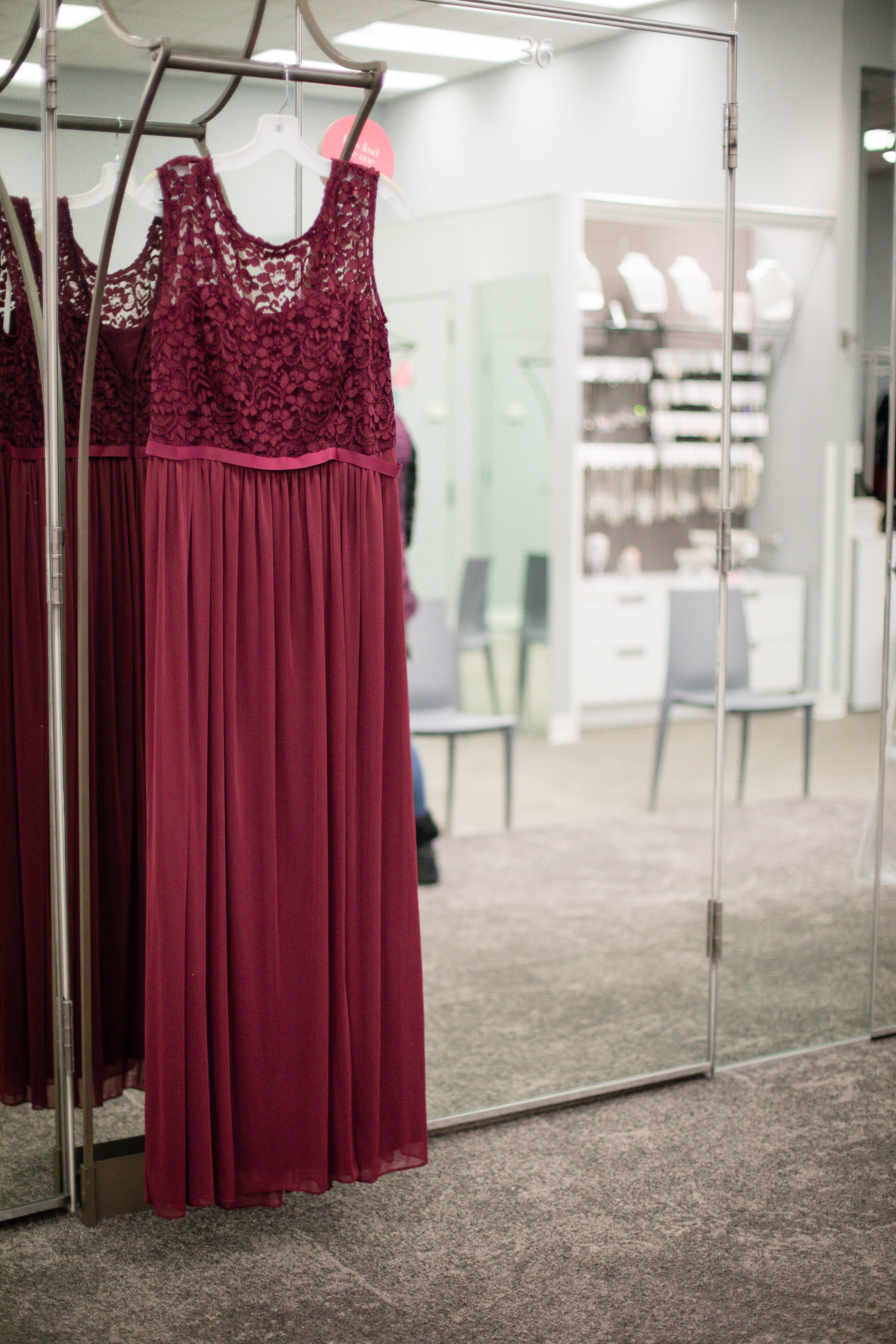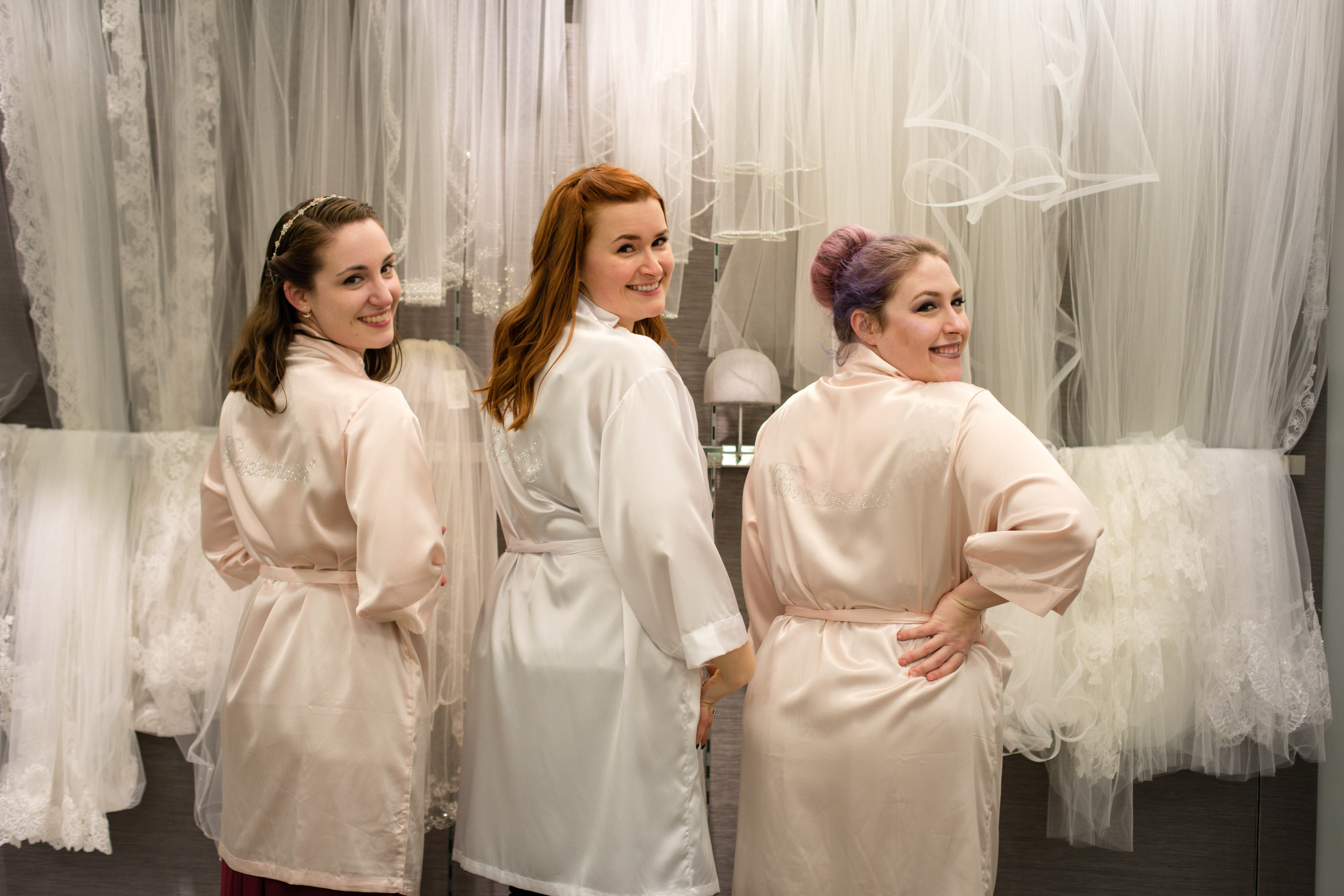 Shoes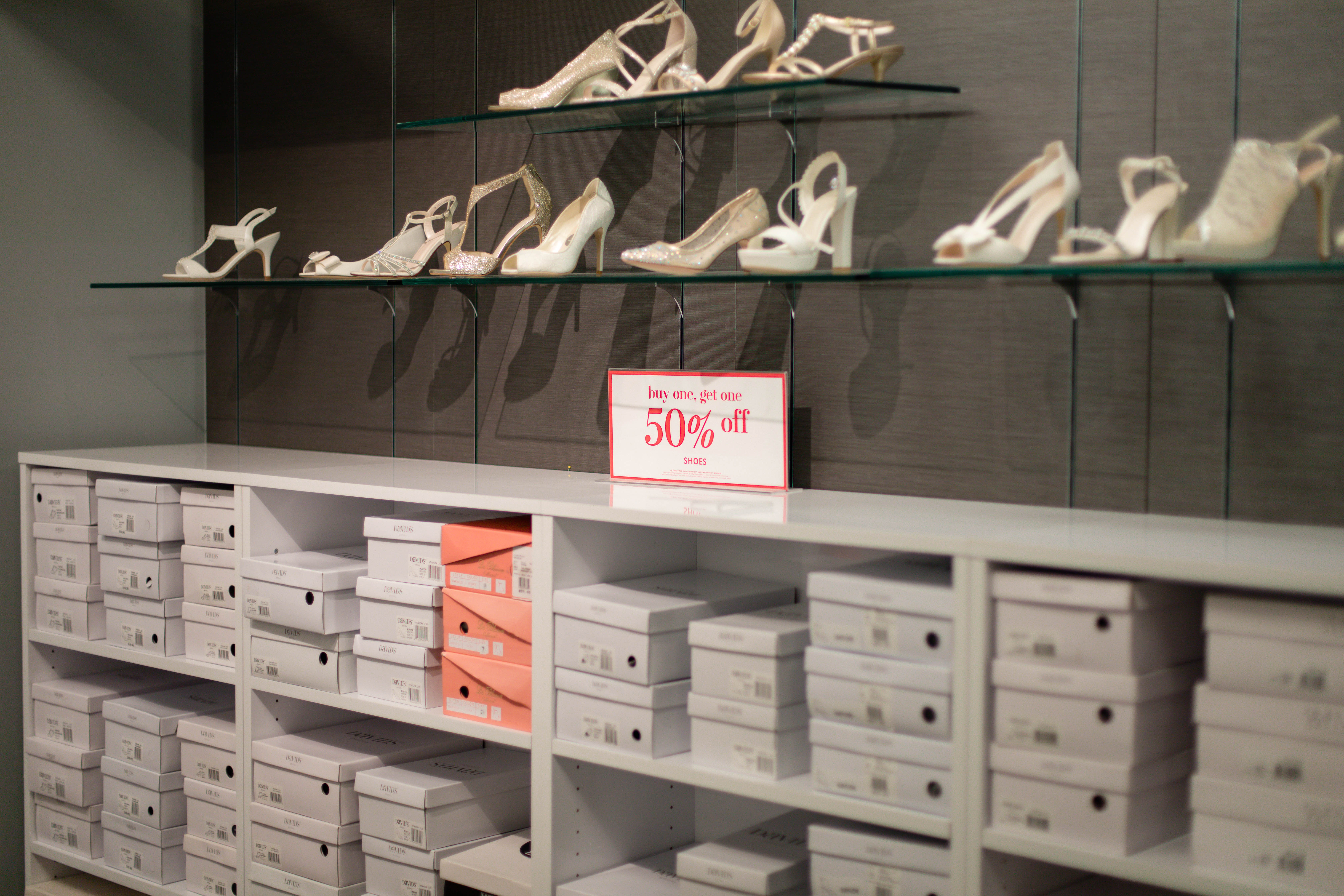 Once the dresses were on, we toured the store, getting a sense for the accessories that we could incorporate to spice up the girls' dresses. In the shoe department, we tried on tons of styles that can all be dyed to coordinate with the dresses.
We decided that we really liked the look of a contrasting color with the dresses for a pop of fun. Pairing the wine colored dress with a blush pink was such a pretty and feminine touch!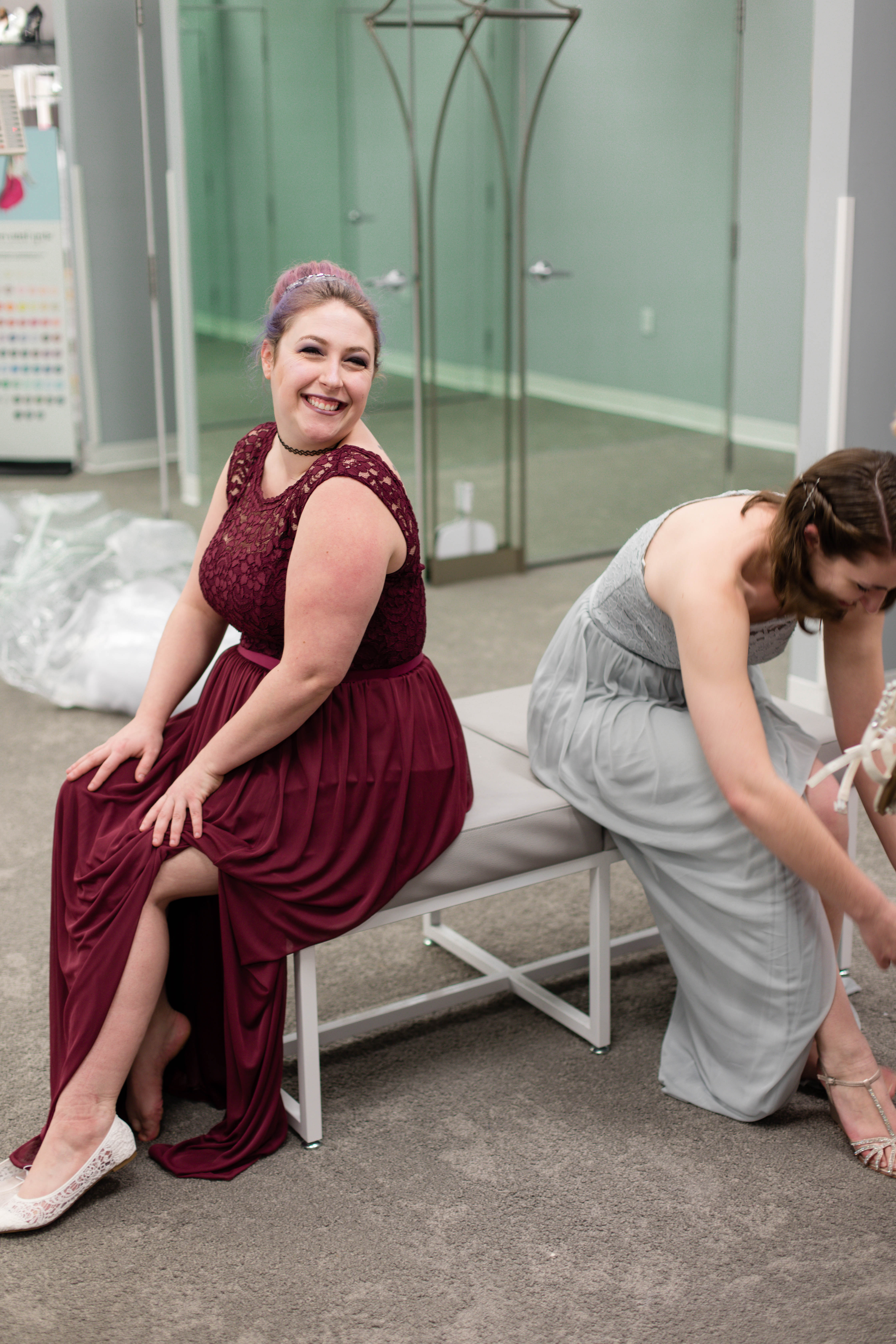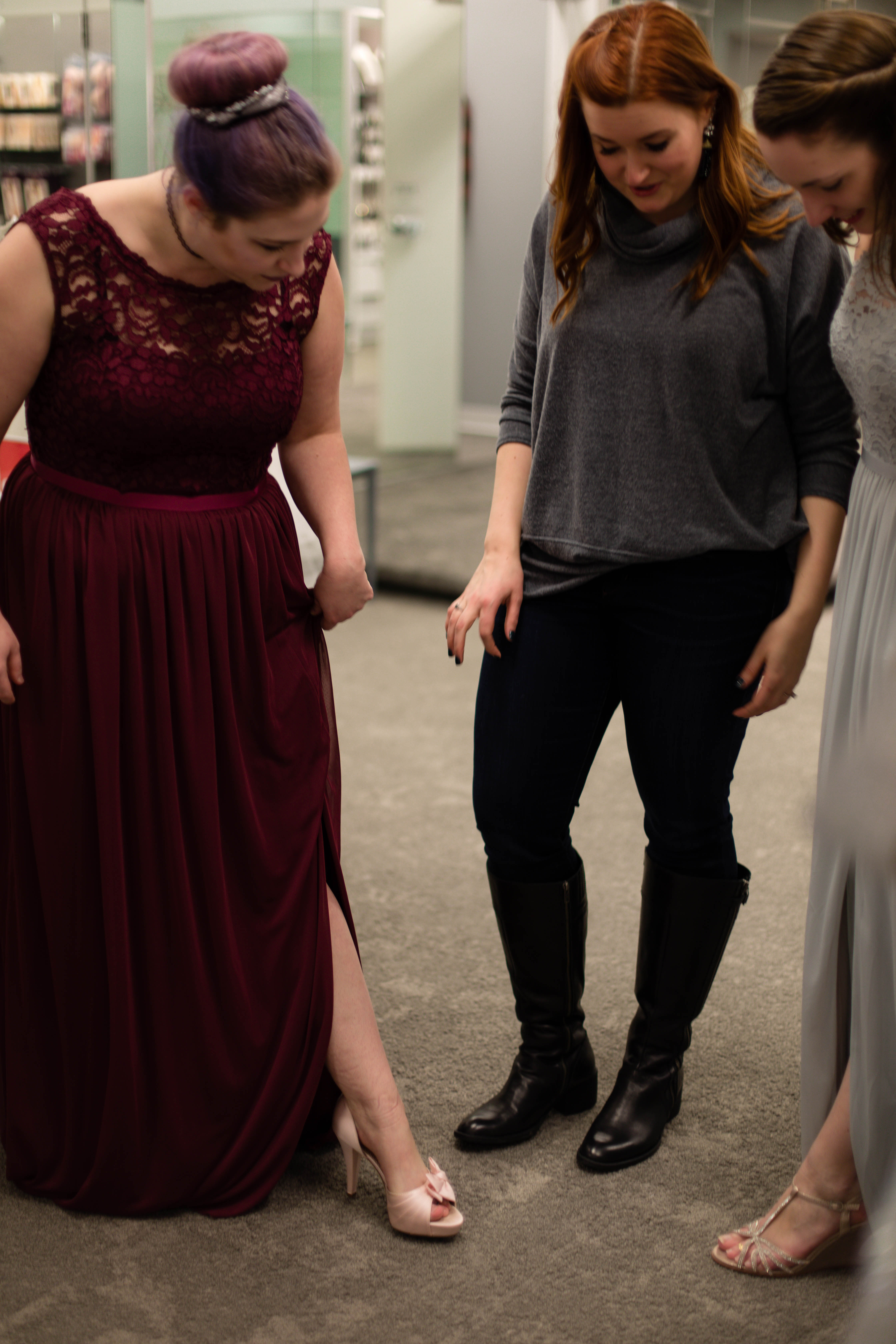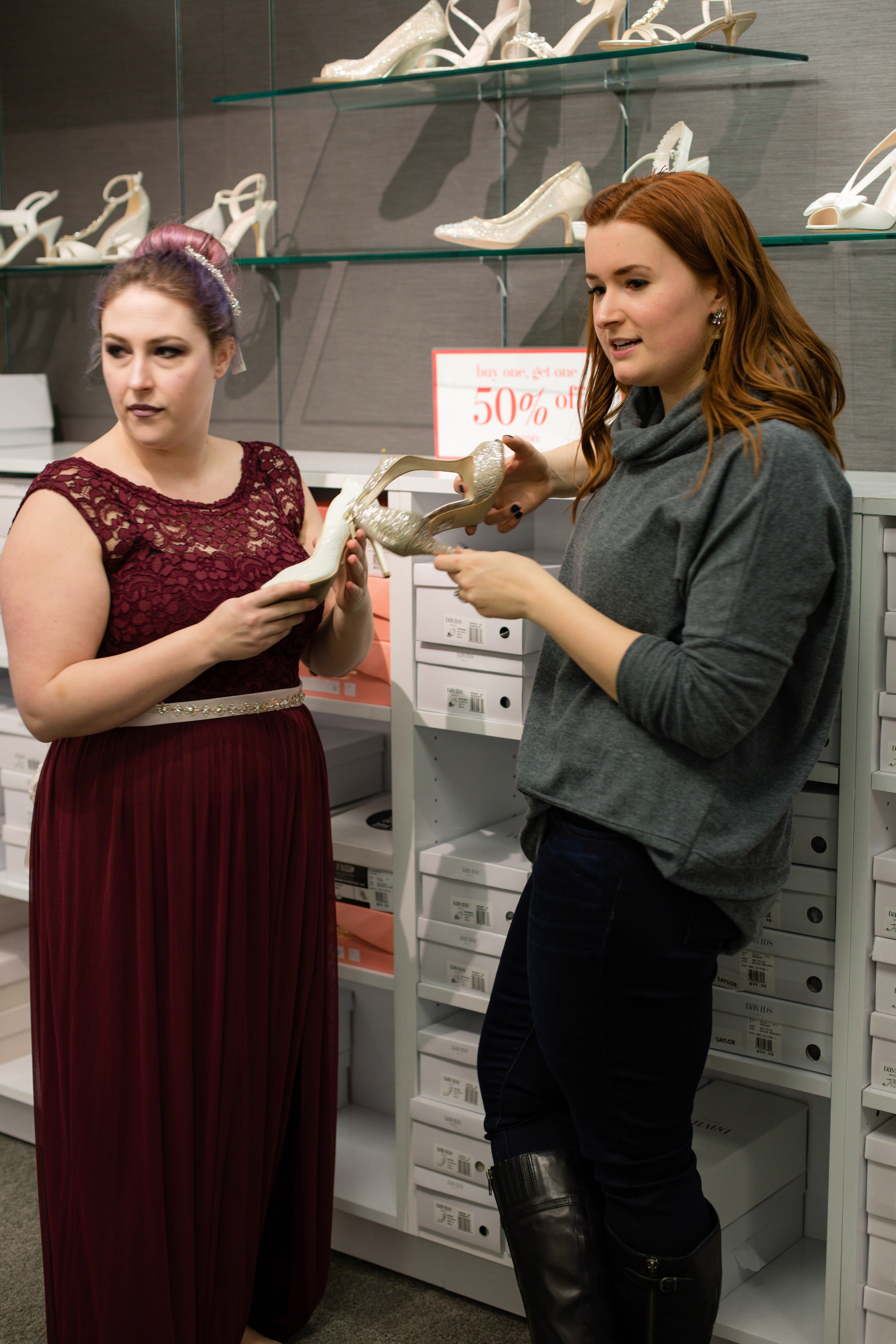 Headpieces & Belts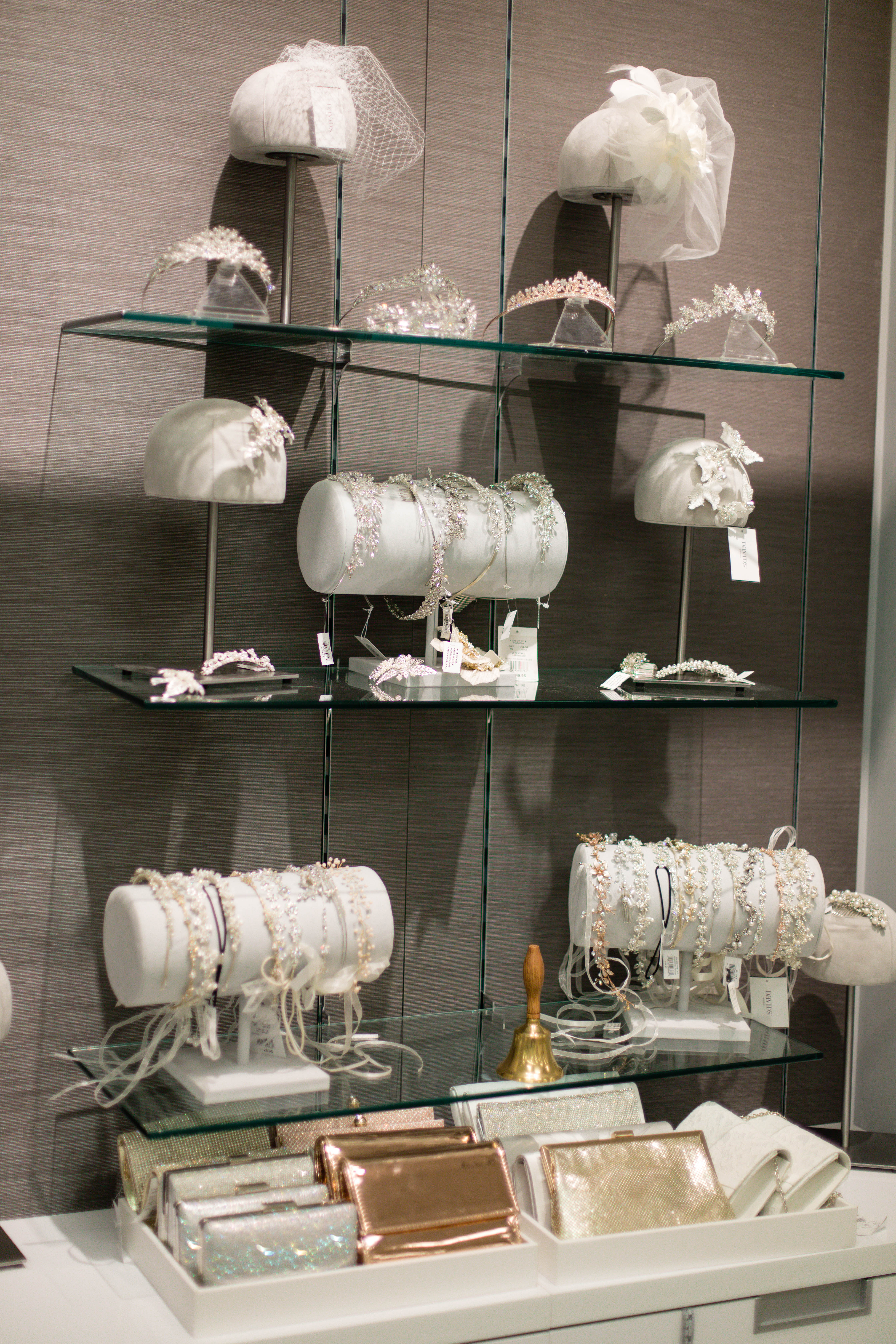 As it turns out, my bridesmaids are like me and love a little sparkle in their life! I hadn't even considered jazzing up my bridesmaids outfits with contrasting belts or sparkly hair accessories, but once we started trying on all the different combinations, we agreed that we needed to spice up the dresses with sparkly accessories.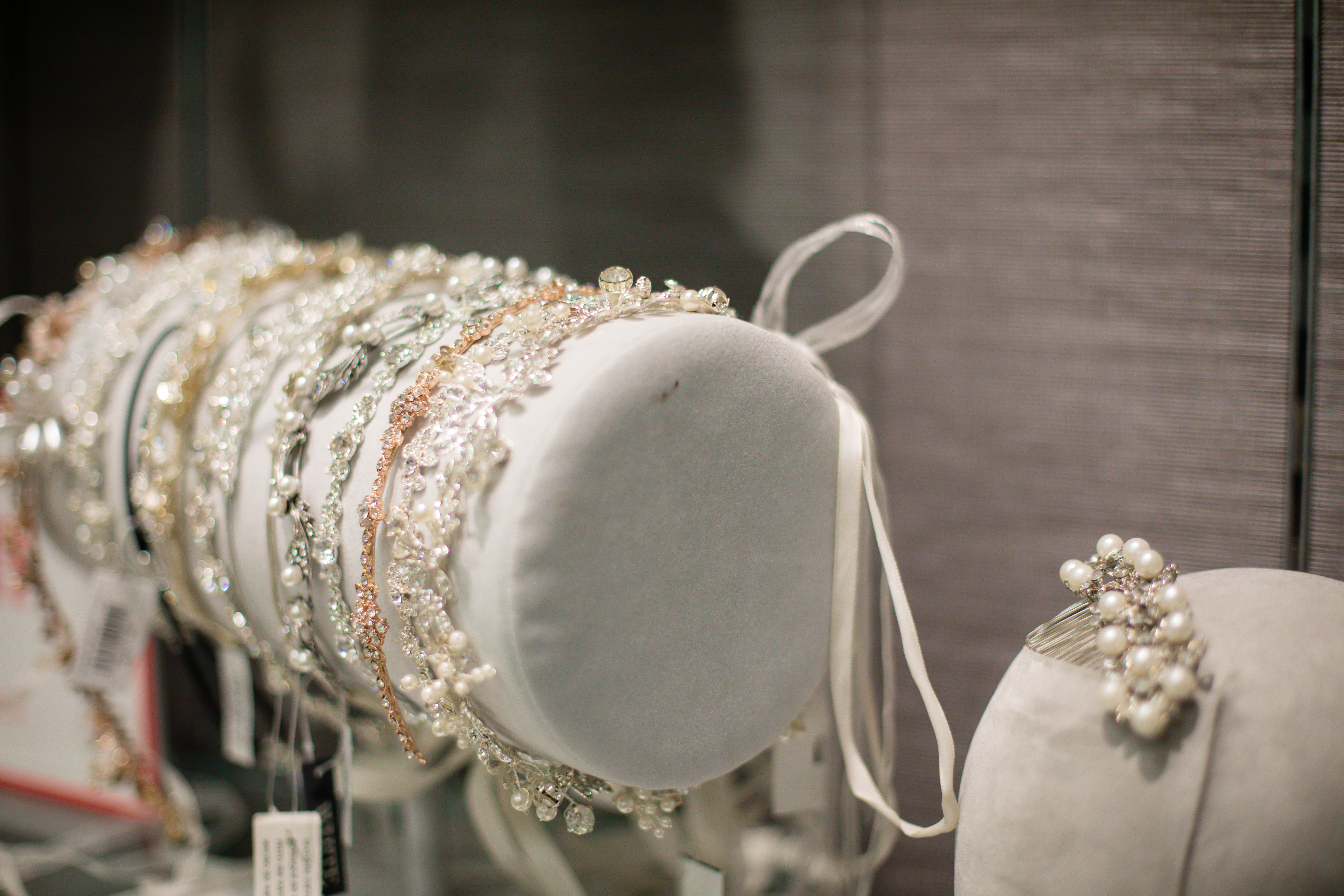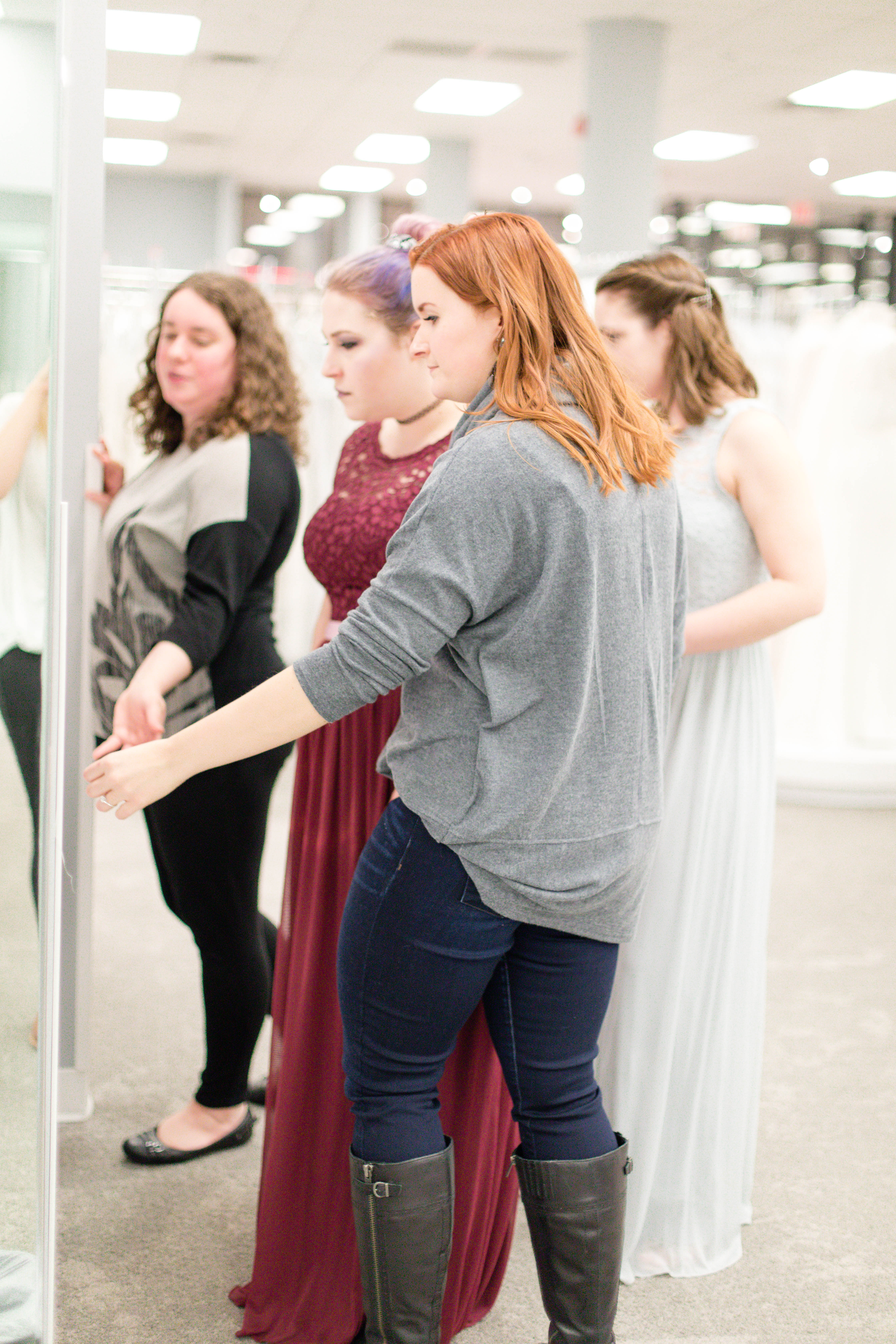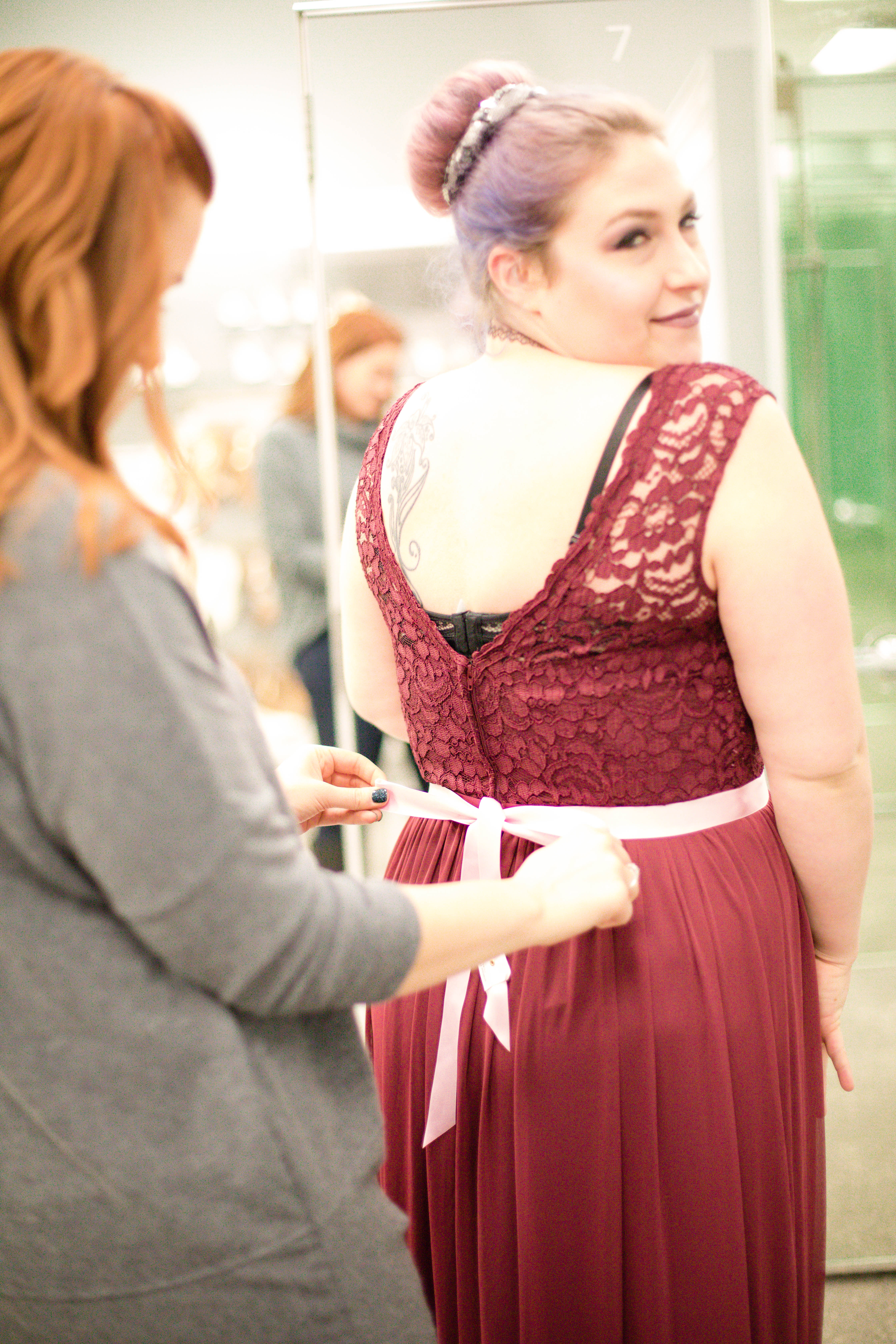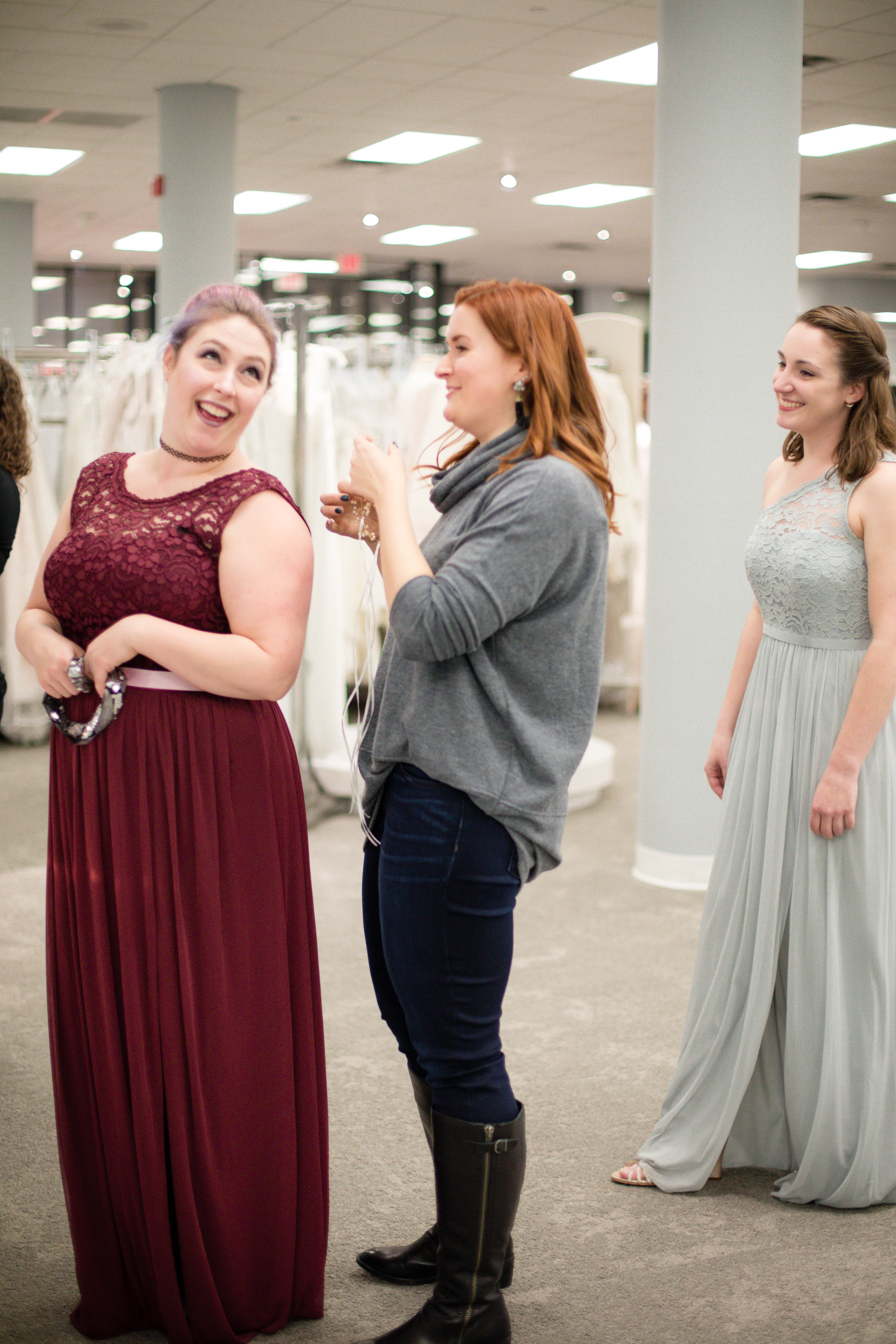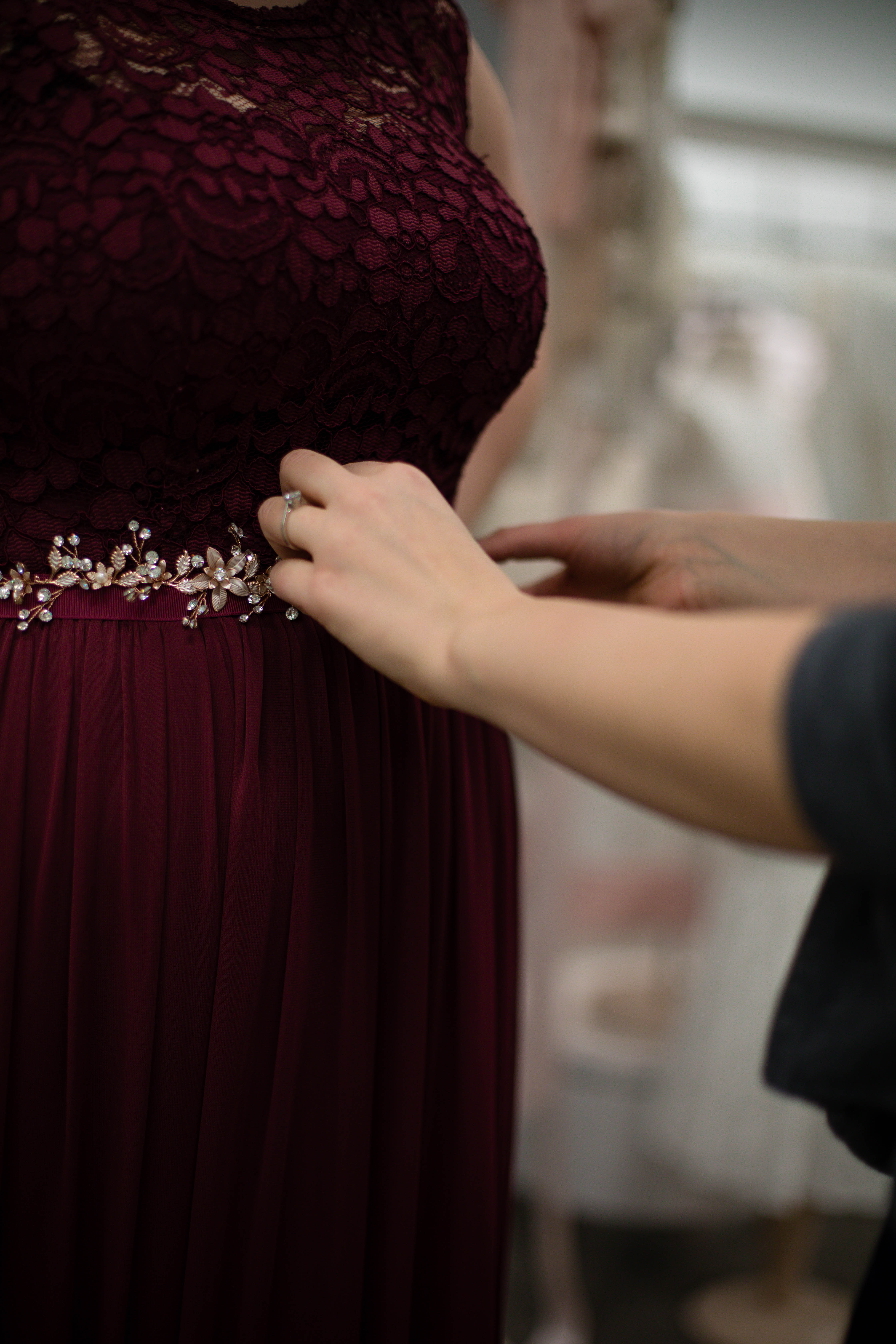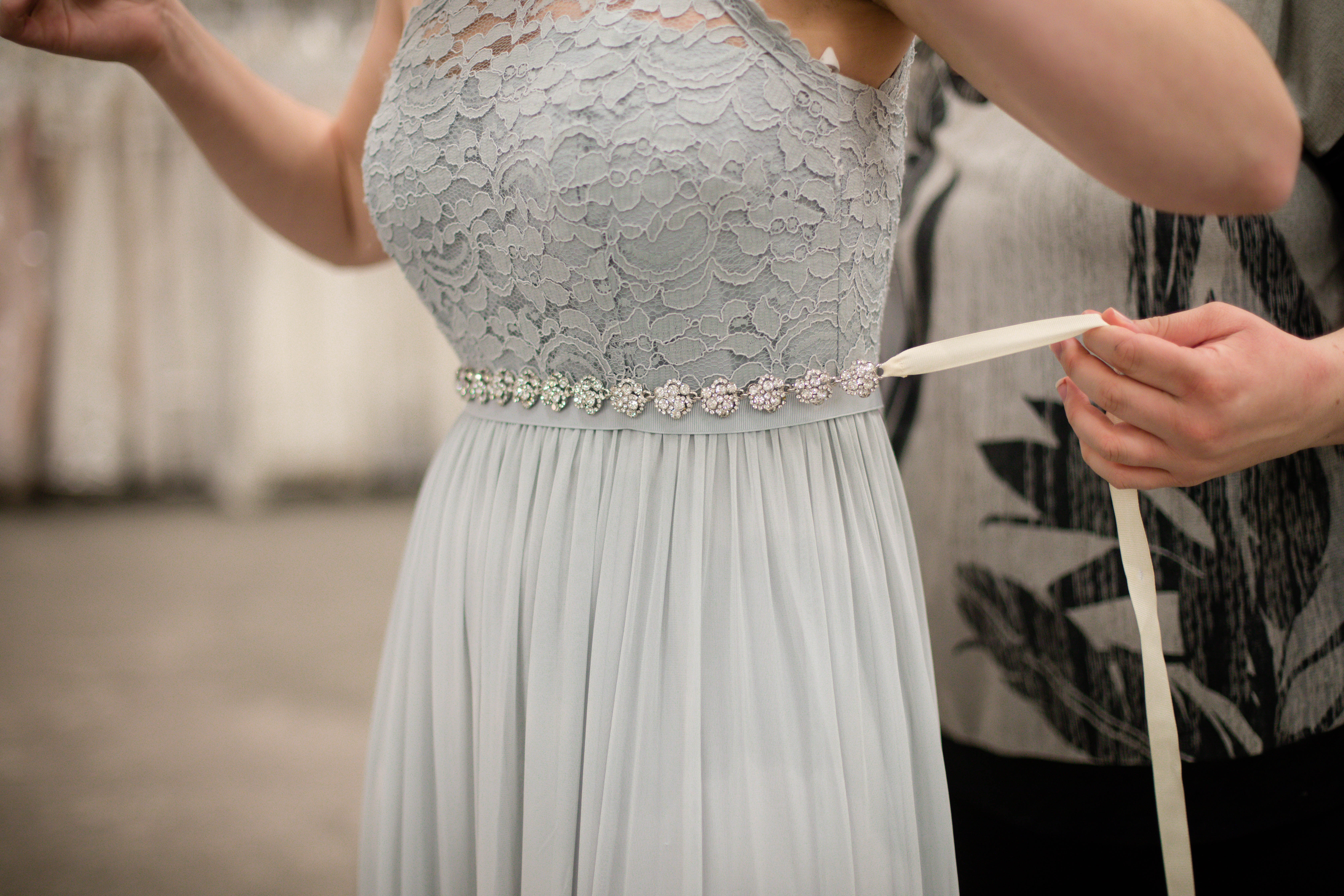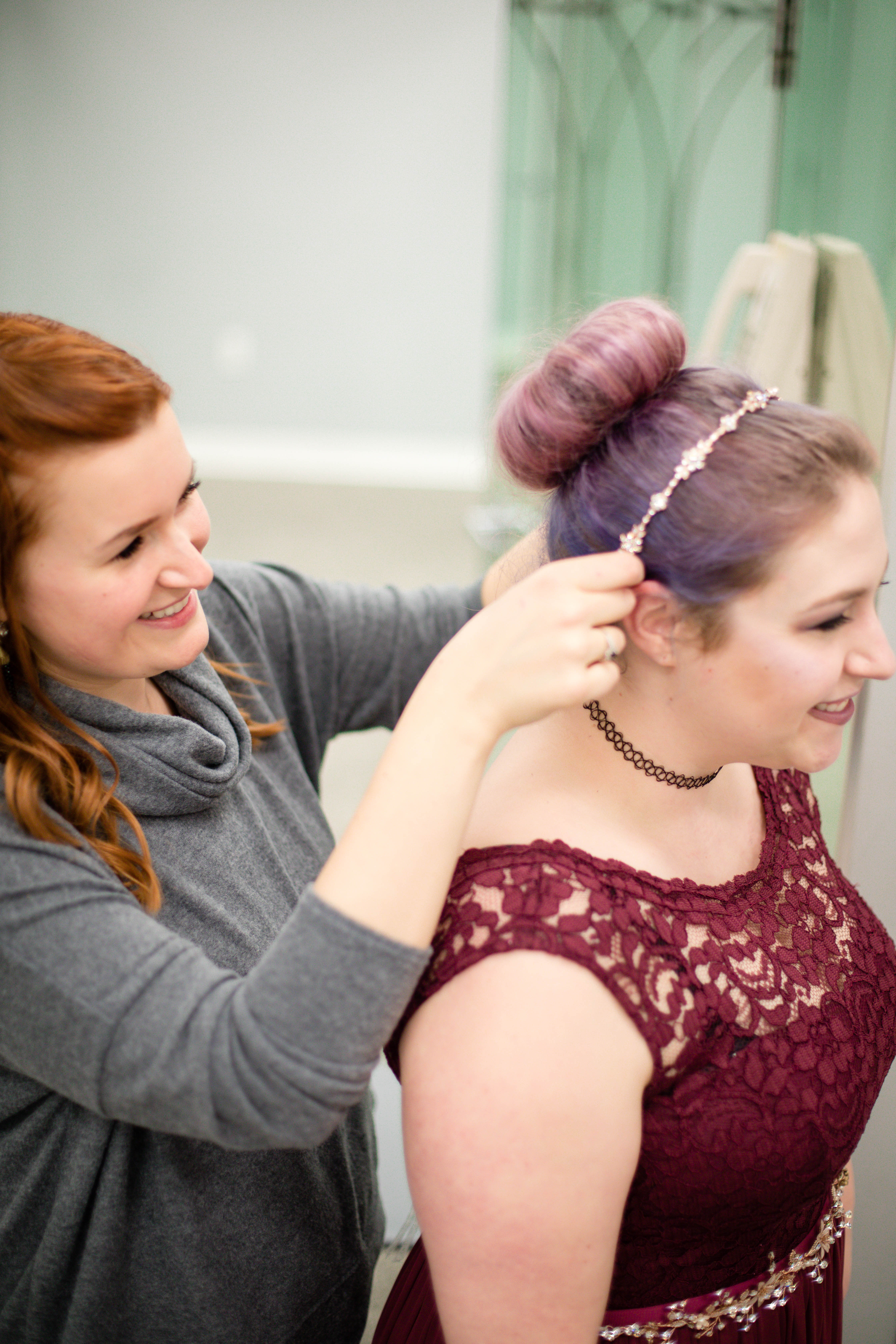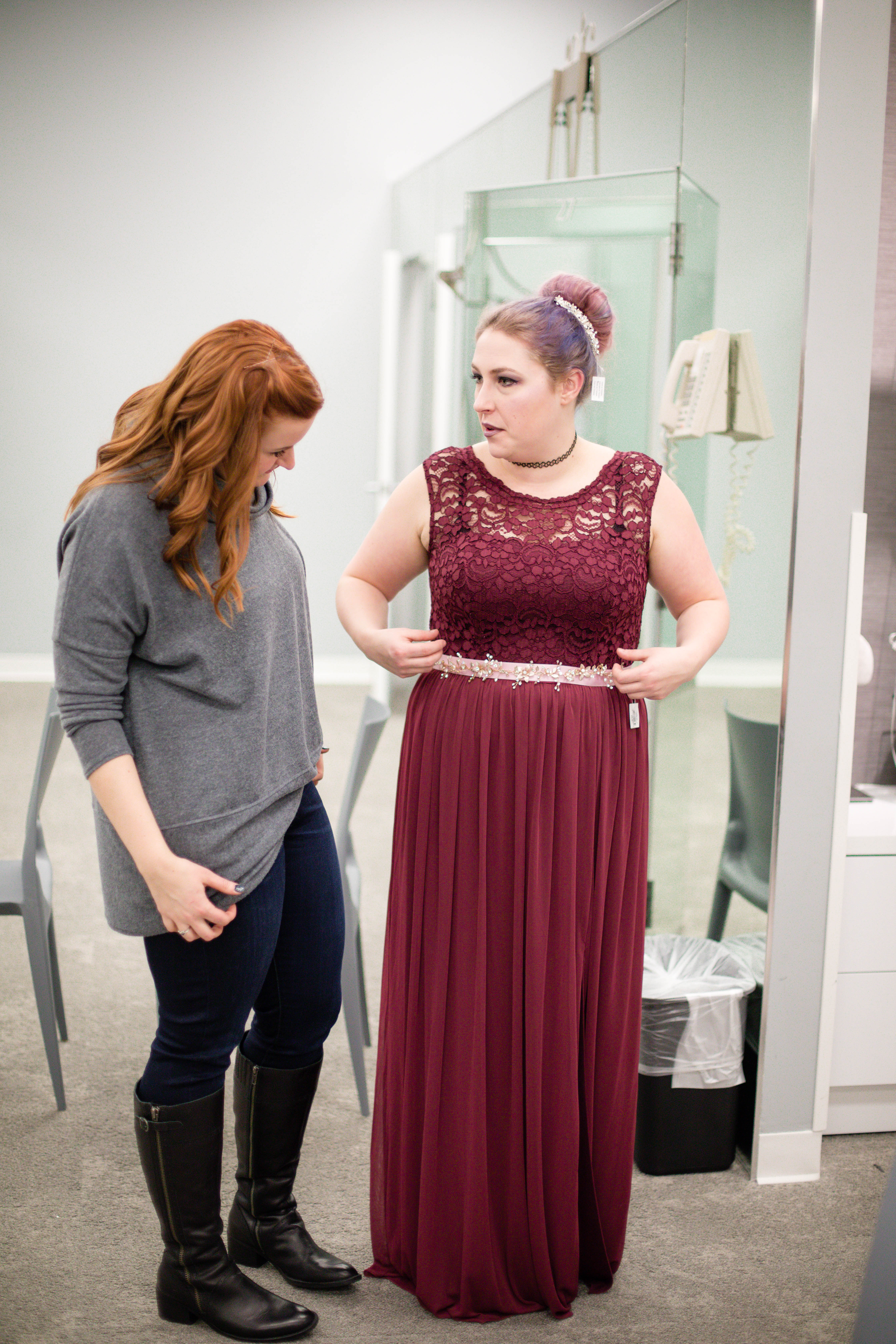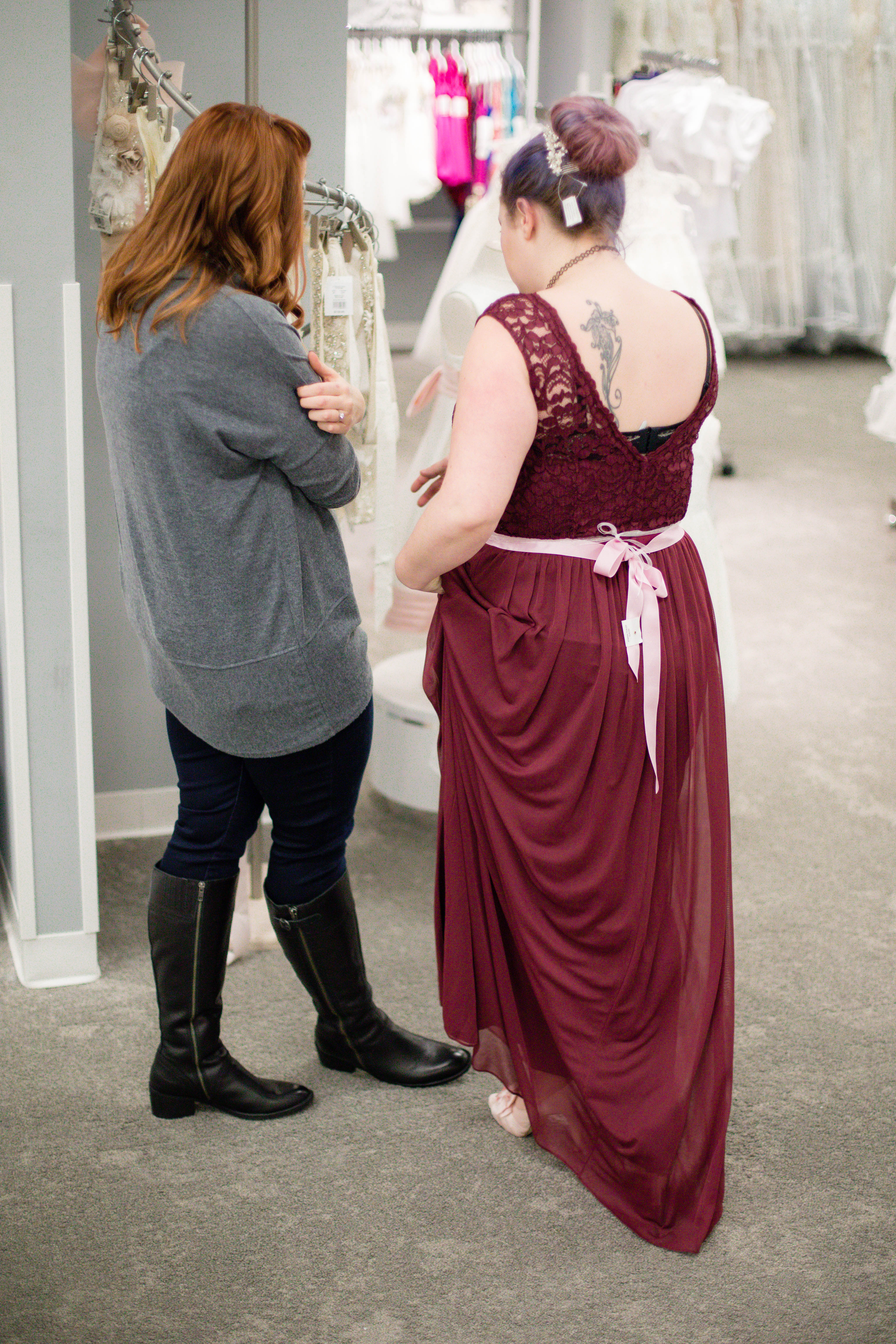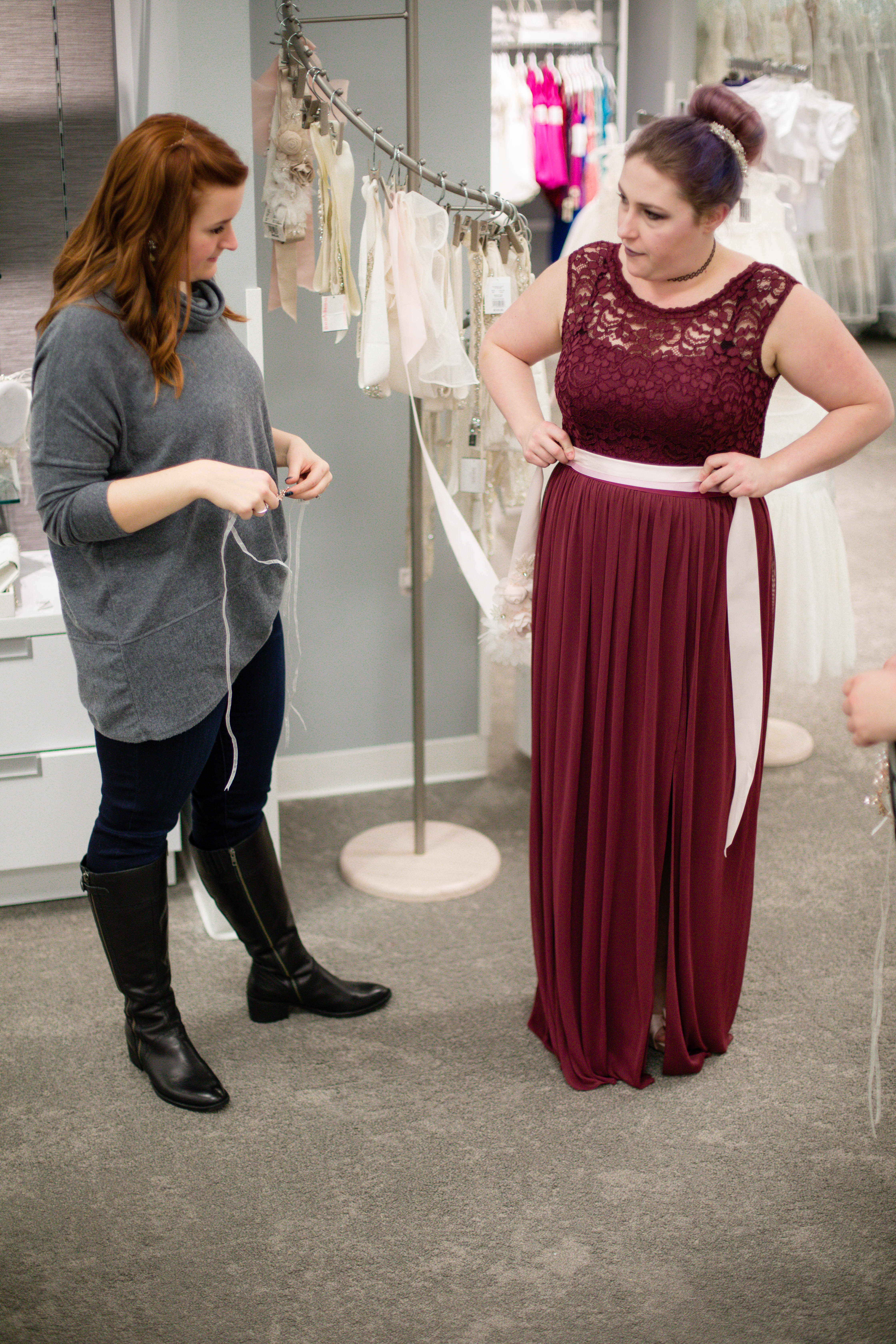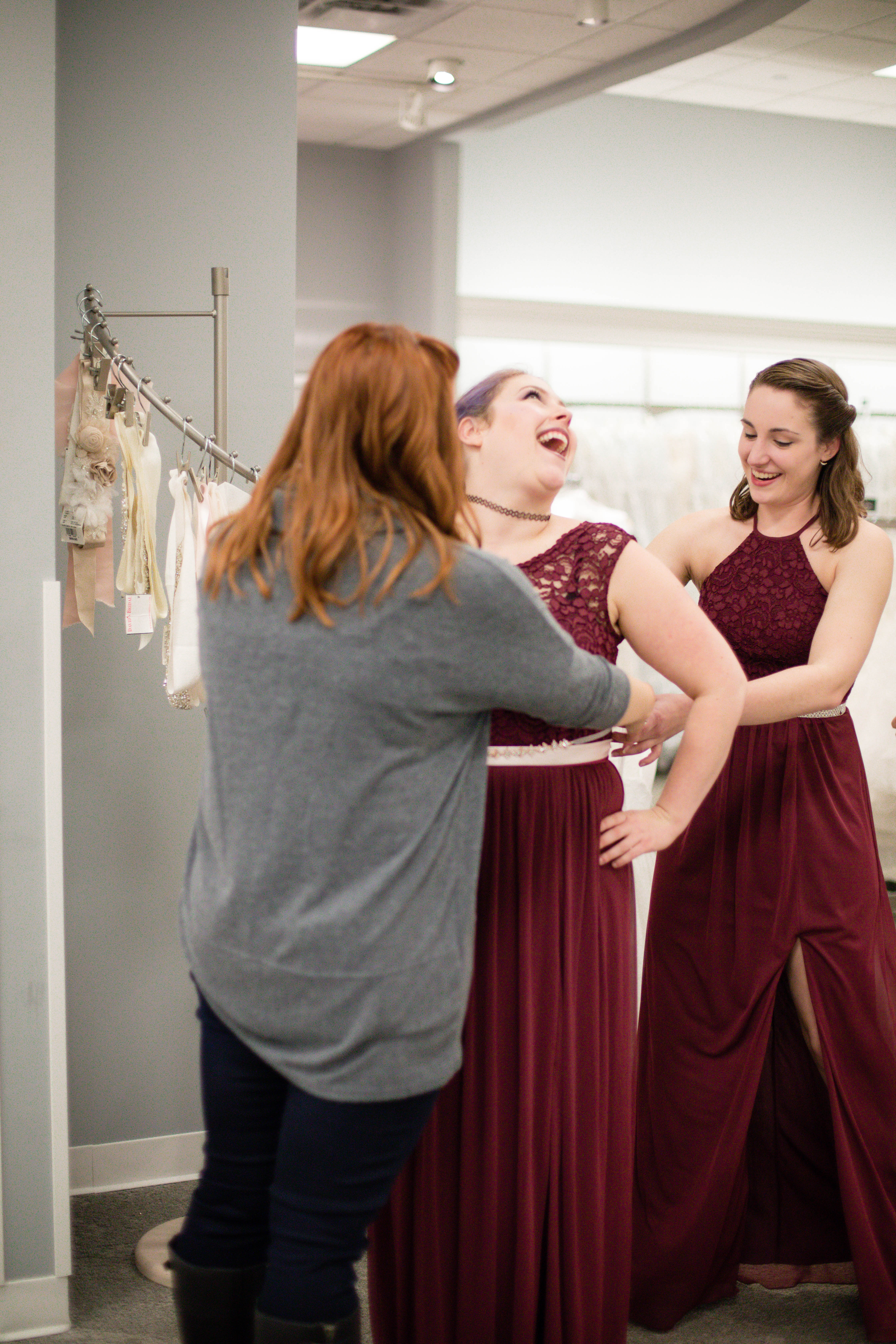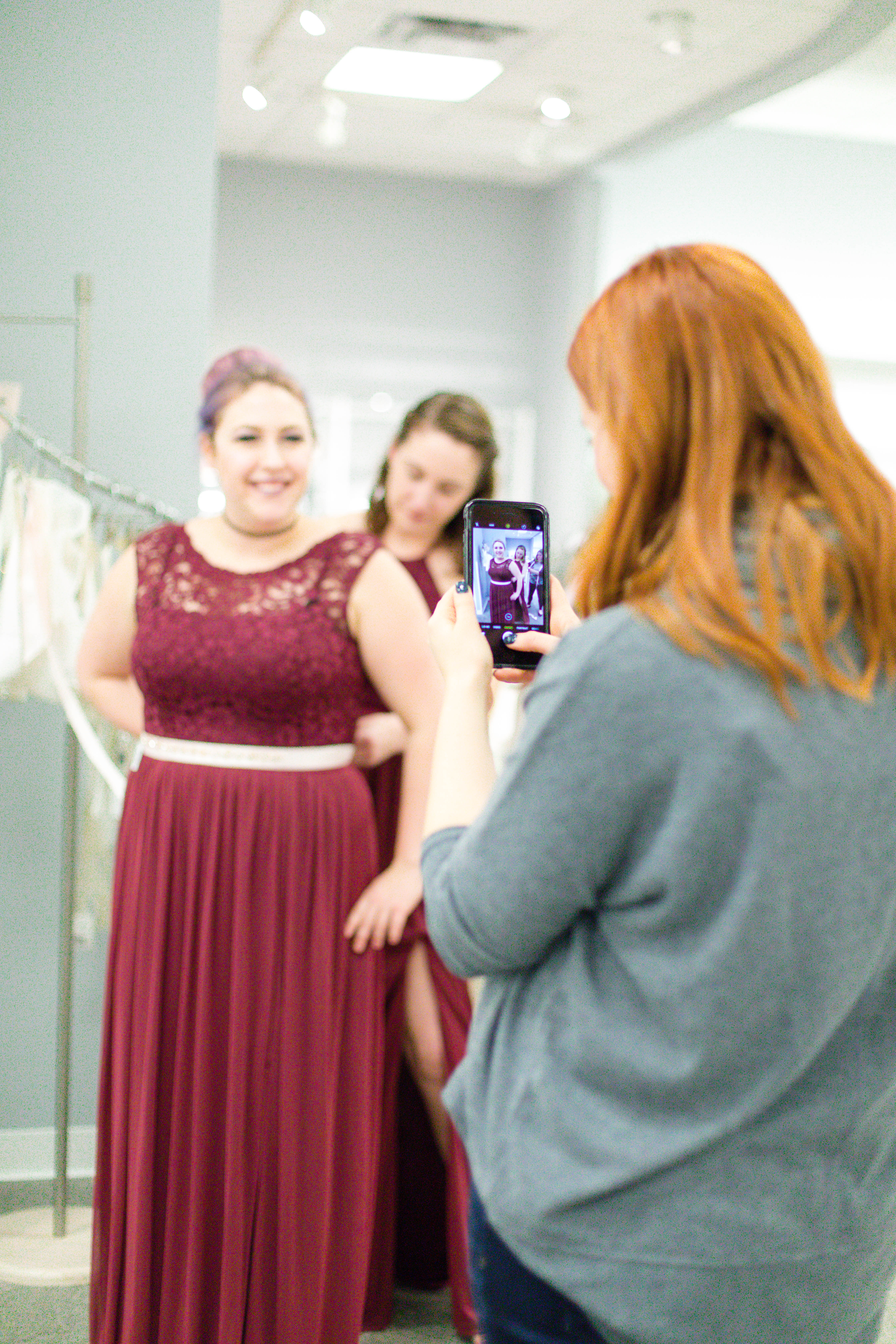 Jewelry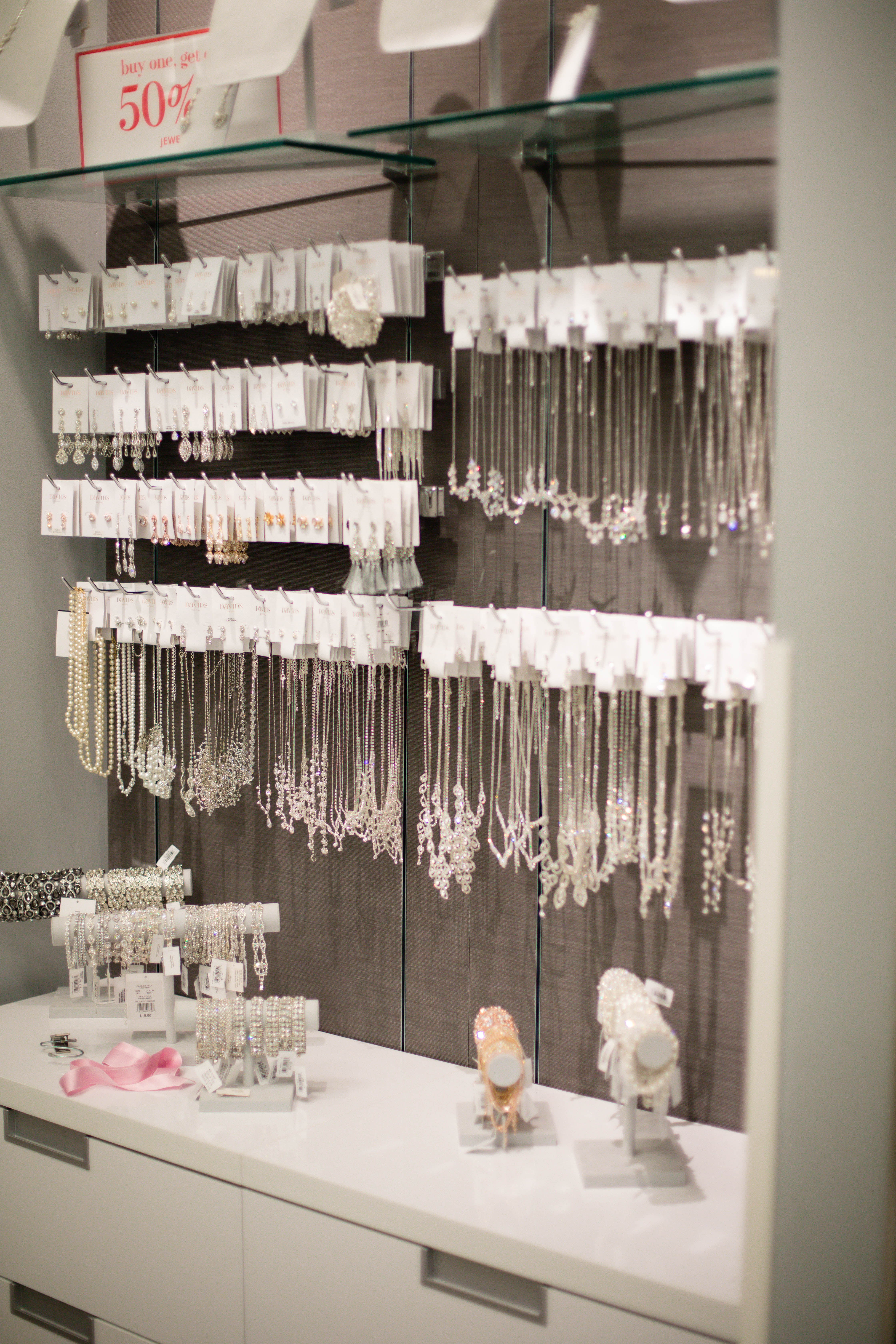 Lastly, we stopped by the jewelry section to check out more sparkly options for accessorizing the dresses. I loved the delicate and subtle pieces that were available in gold, rose gold, and silver to coordinate with every color dress. These would make wonderful bridesmaids gifts for my ladies, too!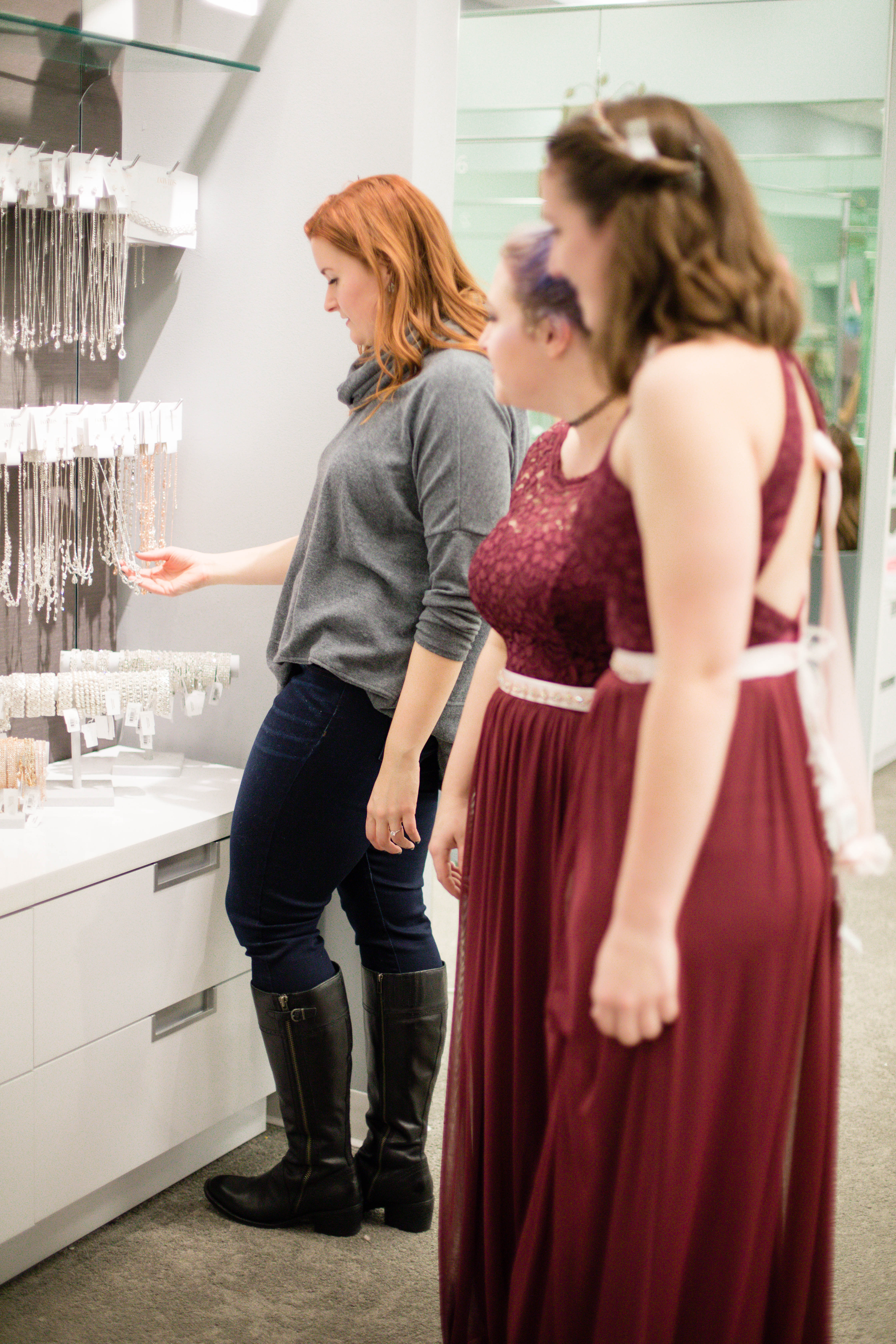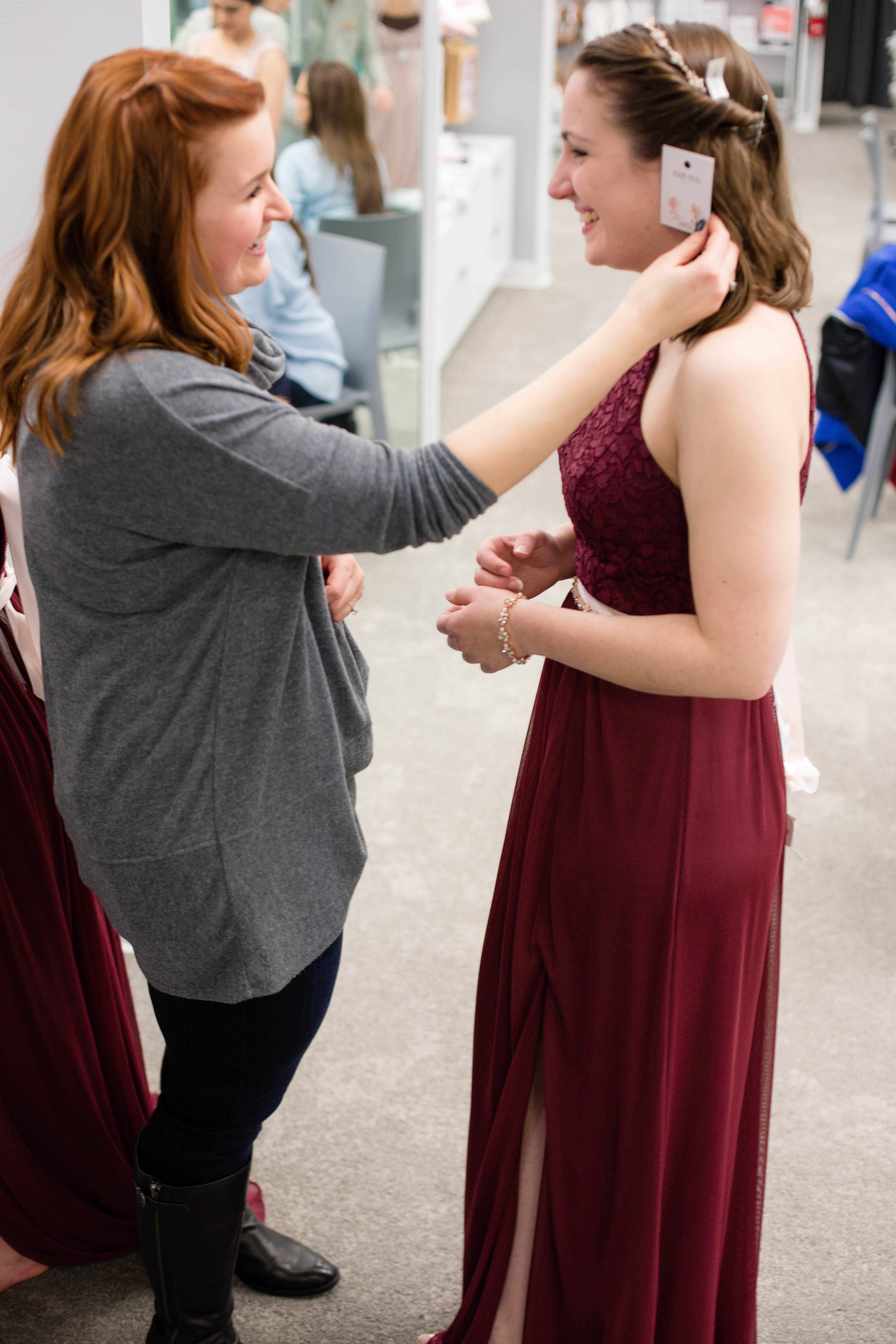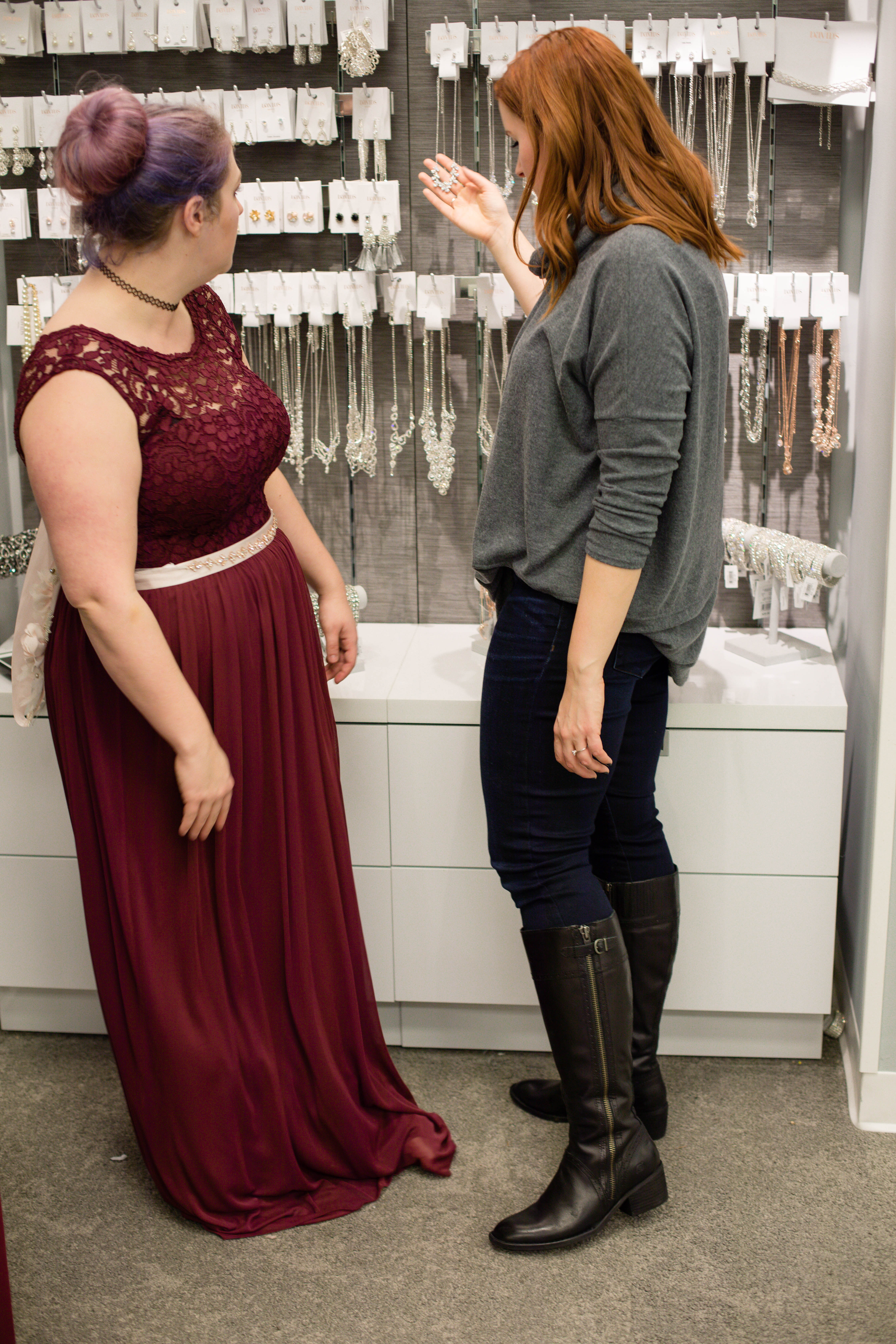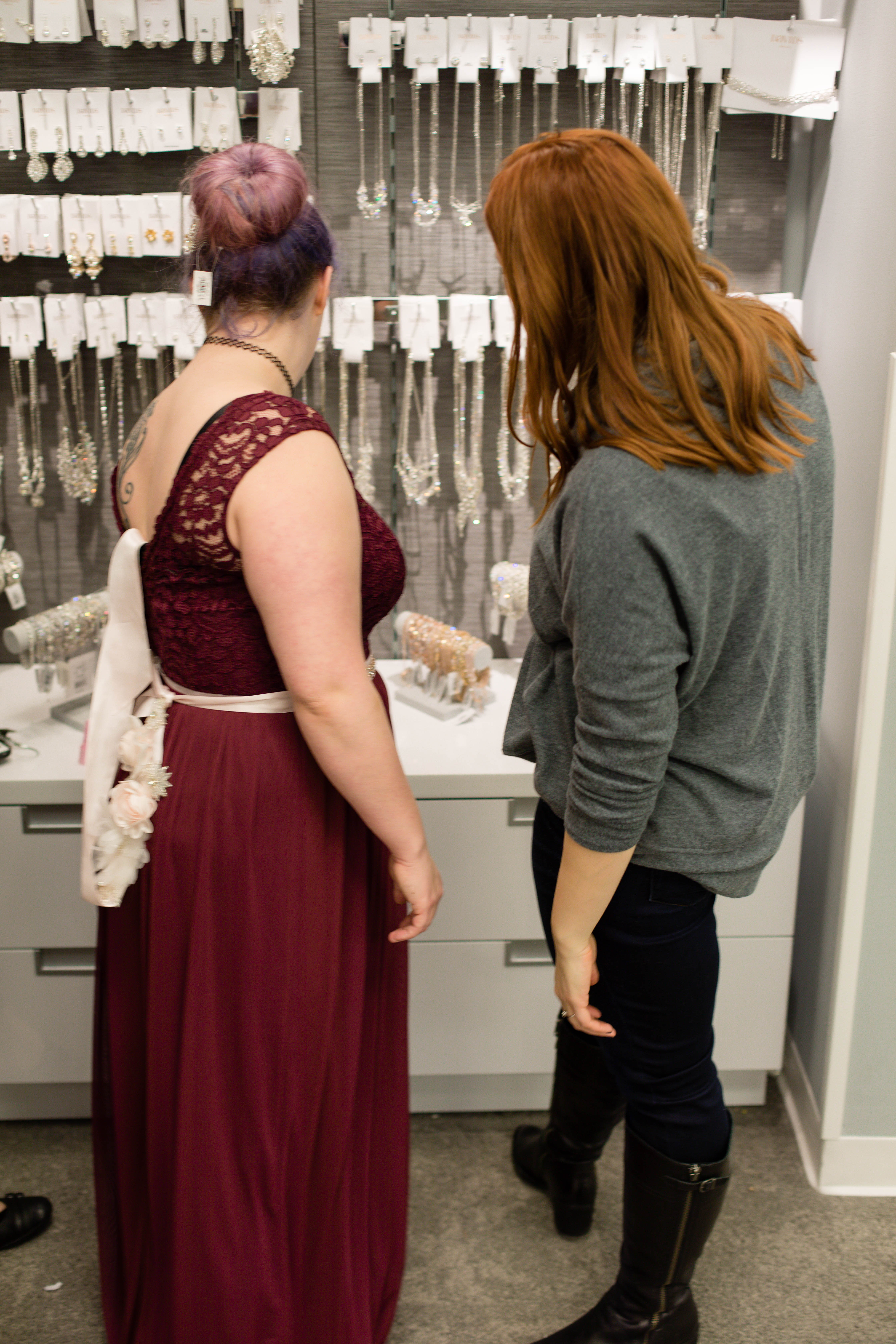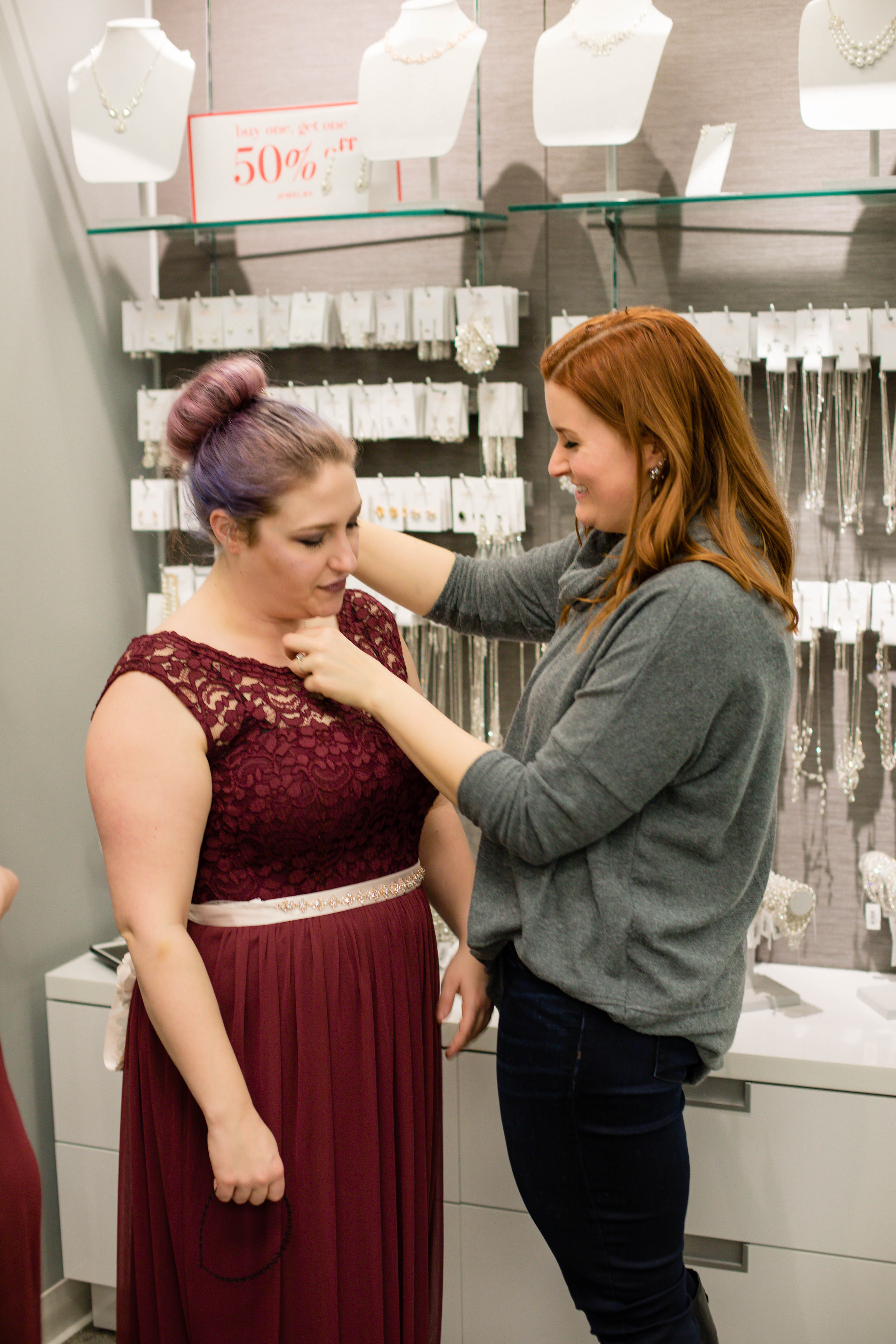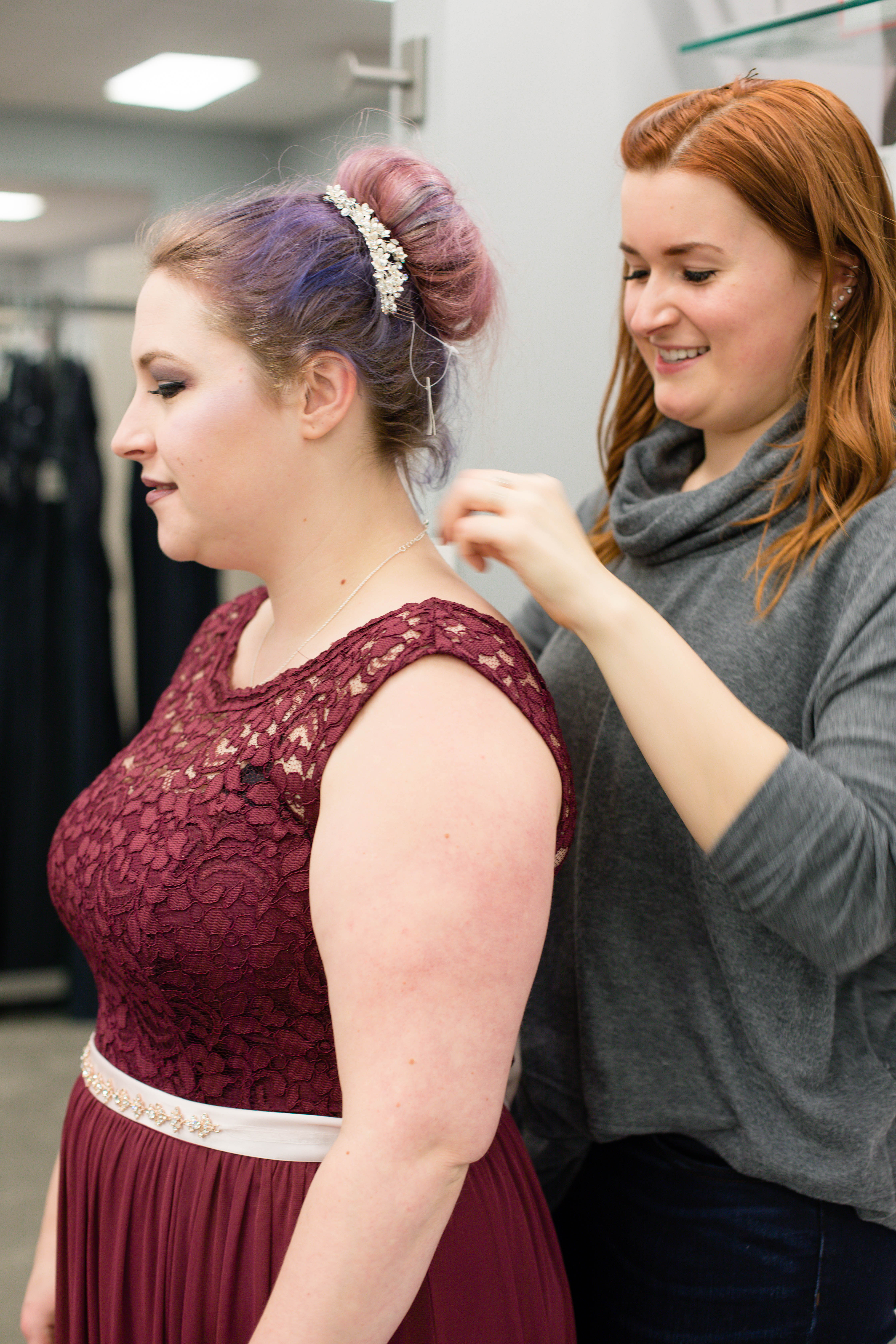 Created in partnership with David's Bridal
Photography: With Love Delaney