My Secret to Working Out in Winter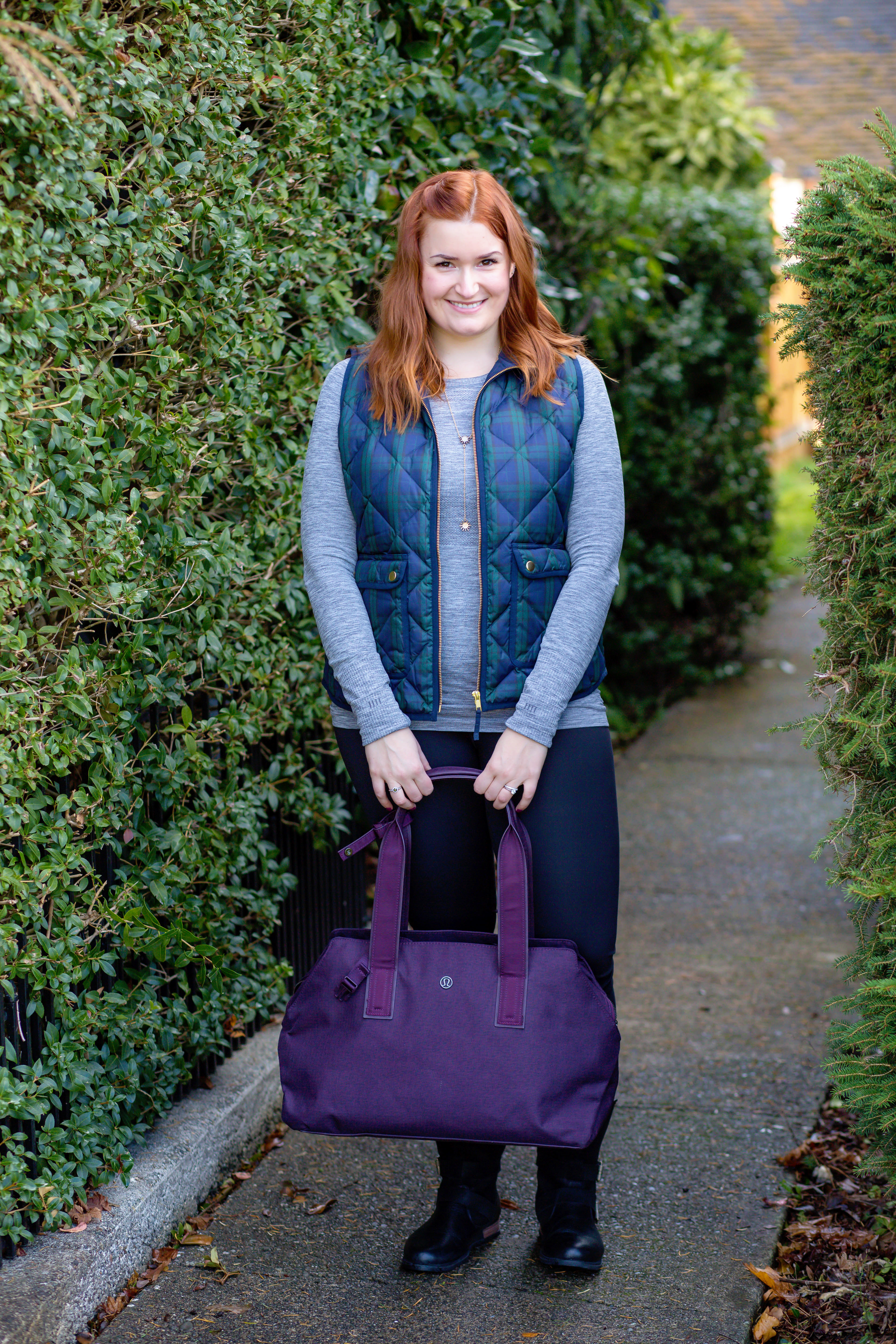 Winter is my favorite season but with the colder temperature, shorter daylight hours, and unpredictable weather, it can be near impossible to squeeze in a workout.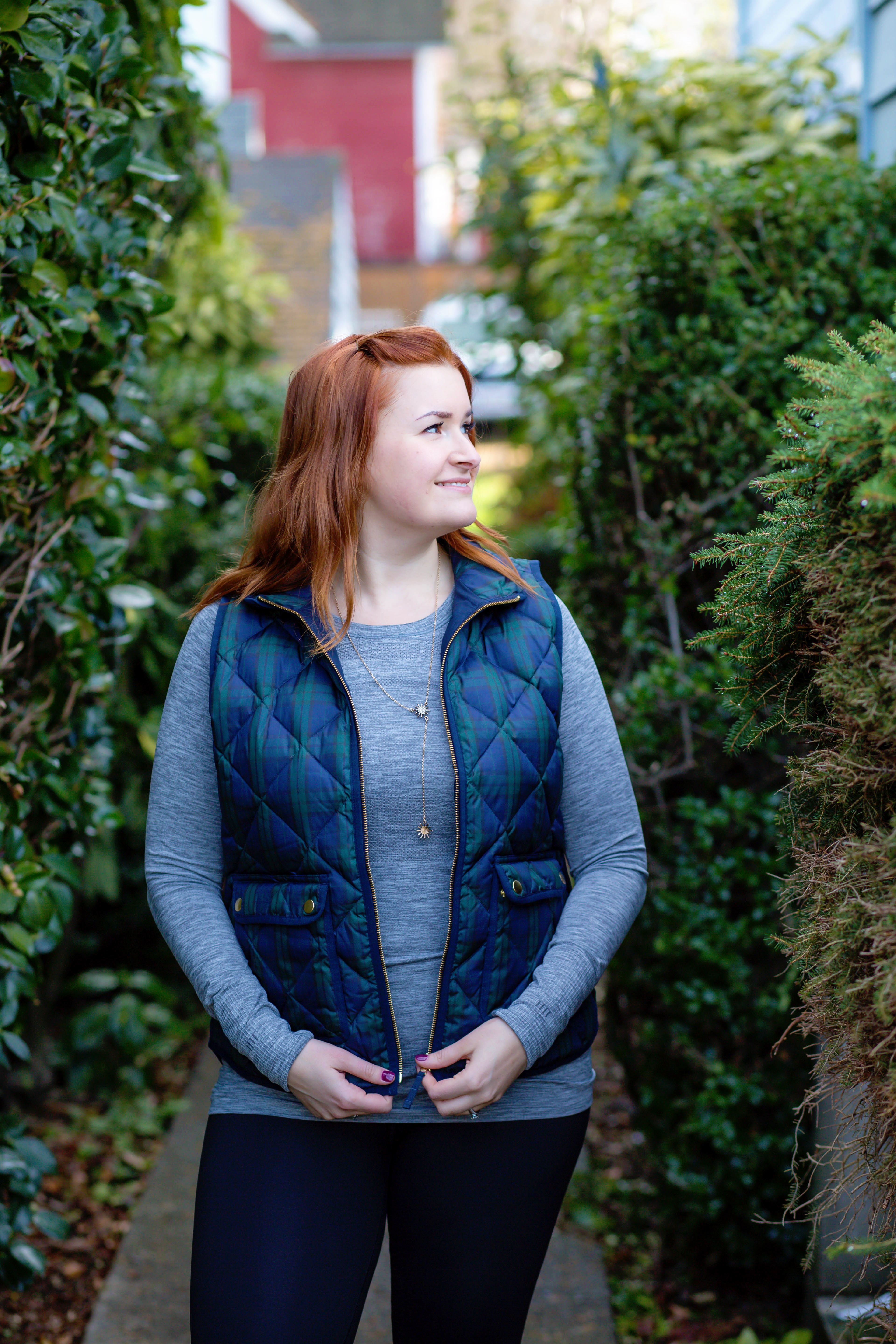 For me, there are two issues I run into when working out in winter:
I don't want to change my clothes because it's cold.
I have to attend a class because there aren't enough daylight hours to get outside after work.
But excuses aren't an option, so I had to find a way to keep moving during the cold winter months.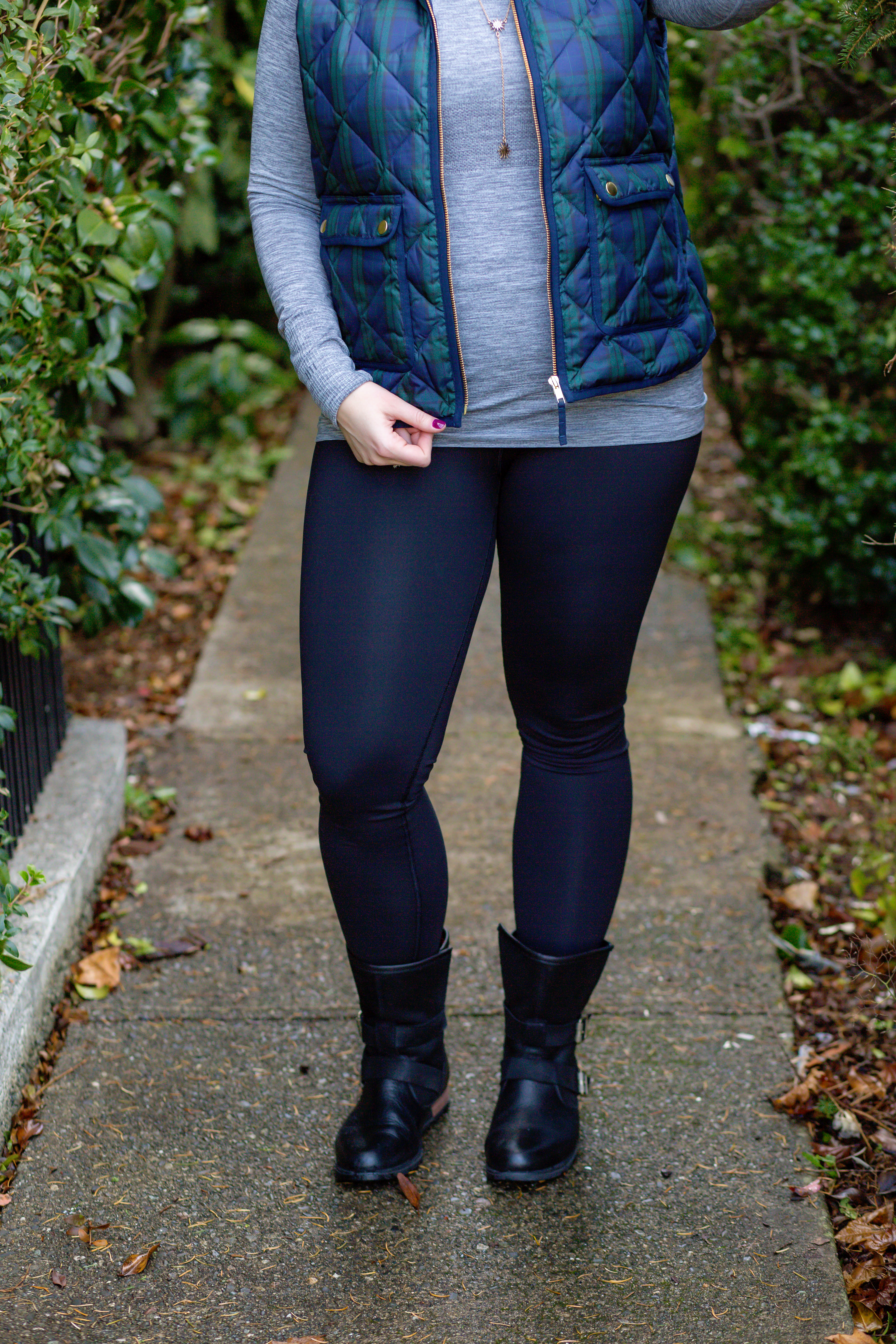 Here are my secrets to working out in winter:
Wear an outfit that will allow you to quickly and easily transition from workwear to the gym. My outfit here is a classic pair of black leggings, a long sleeve shirt that doubles as a workout top, and a pair of black boots. A standard outfit here in the PNW, but if you're in a more formal work environment, try black leggings under a dress with booties!
Buy a cute gym bag and keep it packed with a change of clothes and in your car. I have two workout bags, one stays in my car with an emergency change of clothes and a pair of shoes, while the other goes with me to and from the gym. No excuses!
Schedule time on your calendar for your workouts. I live and die by my calendar so the only way I can fit in a workout is if it's on my calendar.
Use your lunch hour! In the winter months, especially around the holidays, utilizing my lunch hour to go to the gym on campus or a nearby workout class is an easy way to maximize my time.
If you choose to work out outside, buy the right gear for winter workouts. It's important to wear the right layers to keep you warm. Check out this post for my picks based on temperature.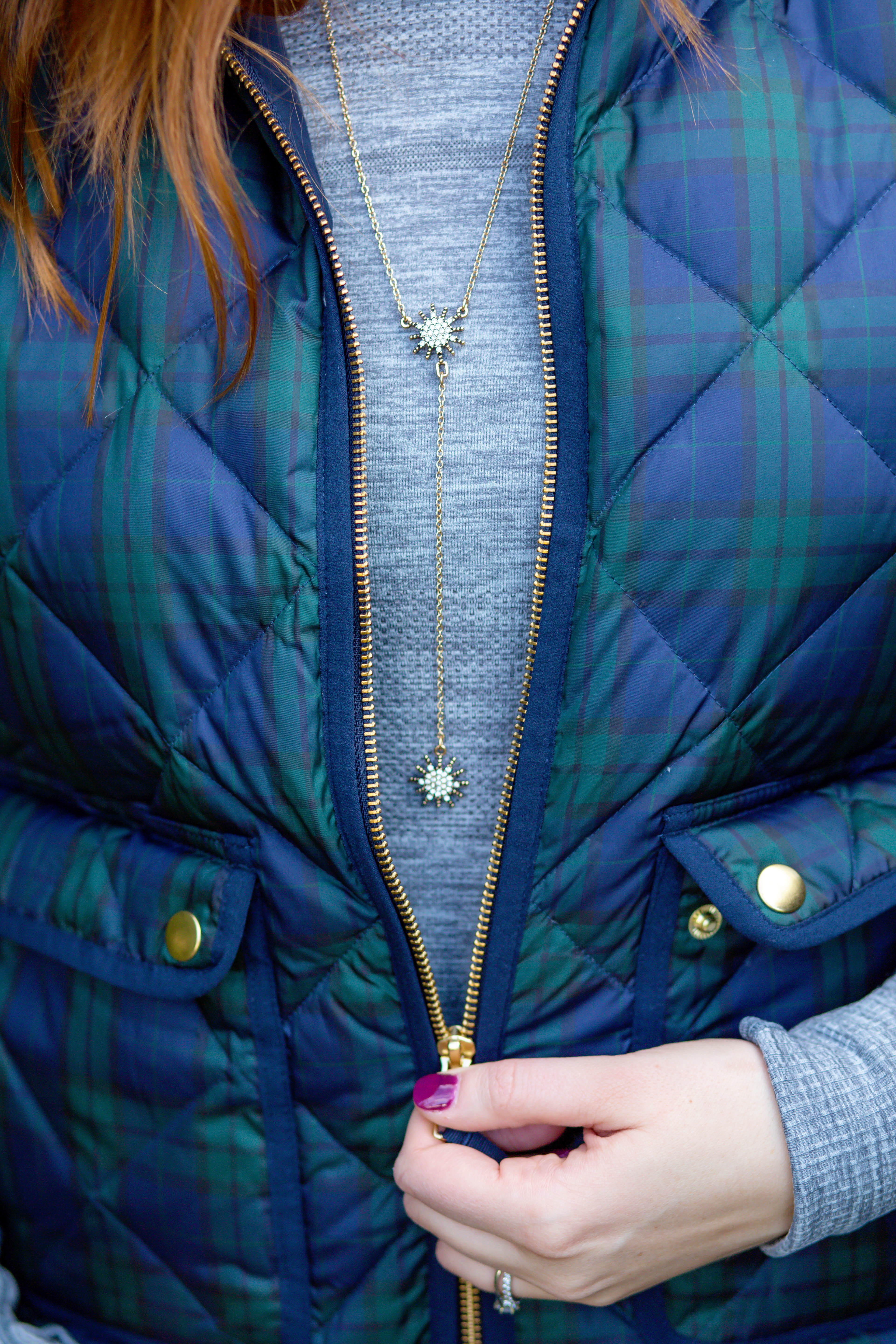 Top // Vest // Leggings c/o Sudara // Boots (similar) // Necklace c/o Charming Charlie // Running Shoes // Bag