Holiday 2017 Photos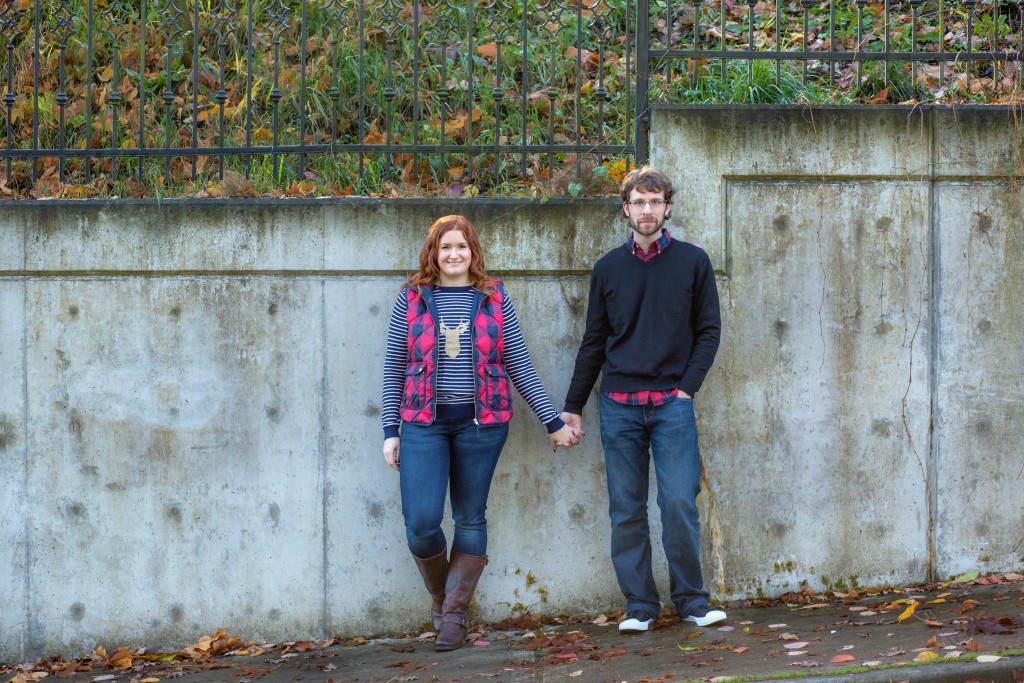 The year has been such a whirlwind… When November rolled around I realized that we hadn't taken many professional pictures this year that would be holiday card worthy; I'd already missed my photographer's holiday mini shoots, and we'd planned on sending photo holiday cards out this year! Between work, the engagement, wedding planning, and life in general I guess I just slipped out of gear!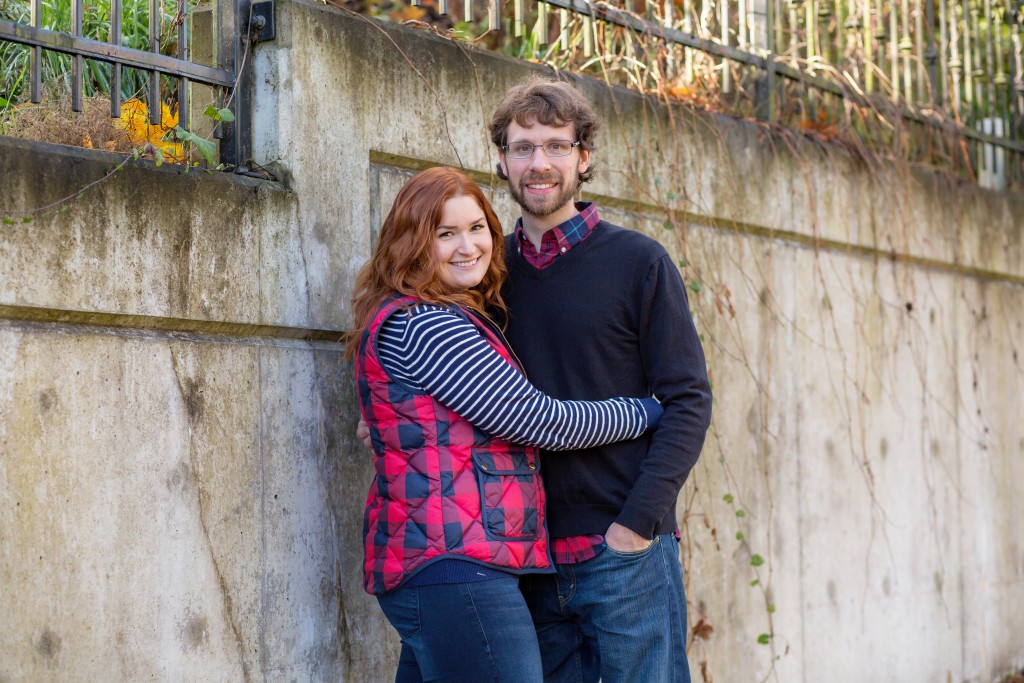 While I was having a minor panic about not getting photos done, Jon said "Of course you'll want a styled shoot with Opal involved." Crap. He was right.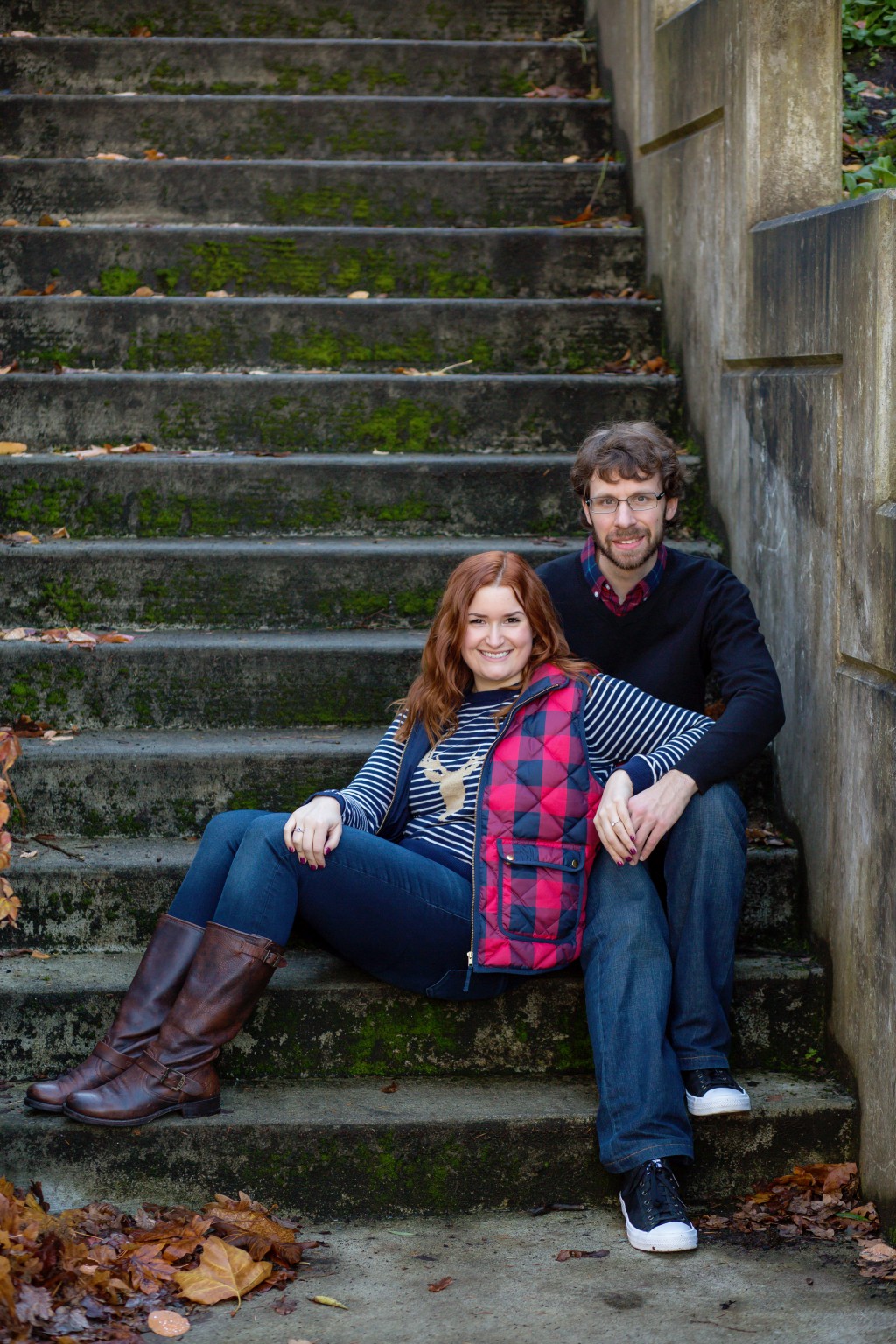 With little time to spare we pulled it off, utilizing clothes that were already in our closets and our neighborhood as the backdrop. (You may recognize the wall from our engagement photos!)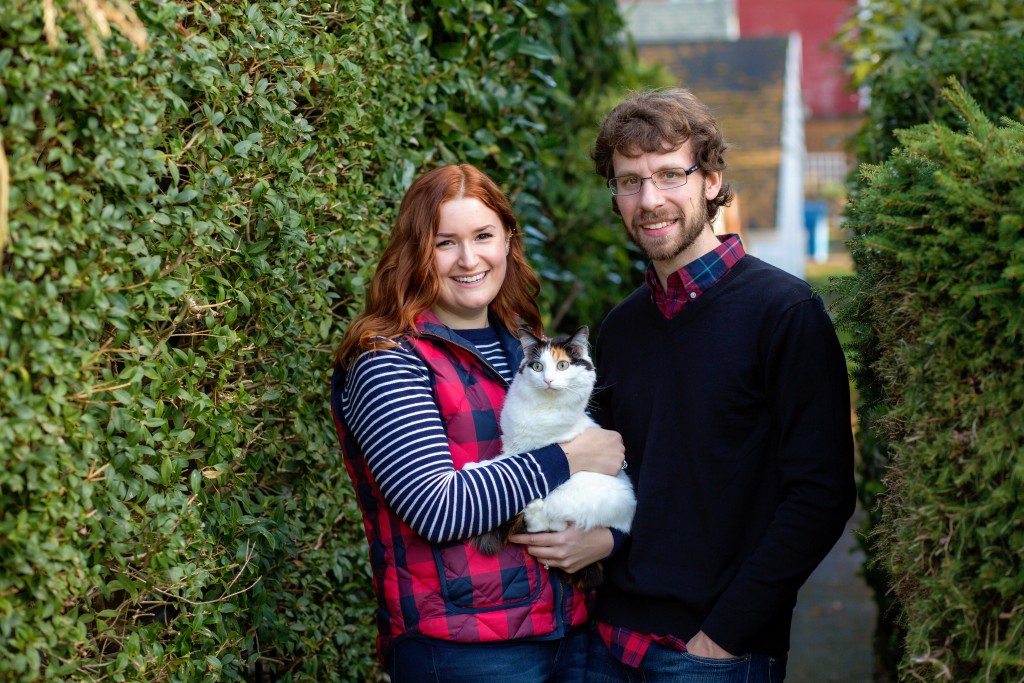 And of course, I had to get a couple with Opal! Next year I'm sure we'll find a way to have Jasper join us – this was about a week before we adopted him.
Happy holidays to you and yours! PS – We ordered our holiday cards from Minted, you should definitely check them out for all your print needs! Use my referral link to get $25 off your order of $100!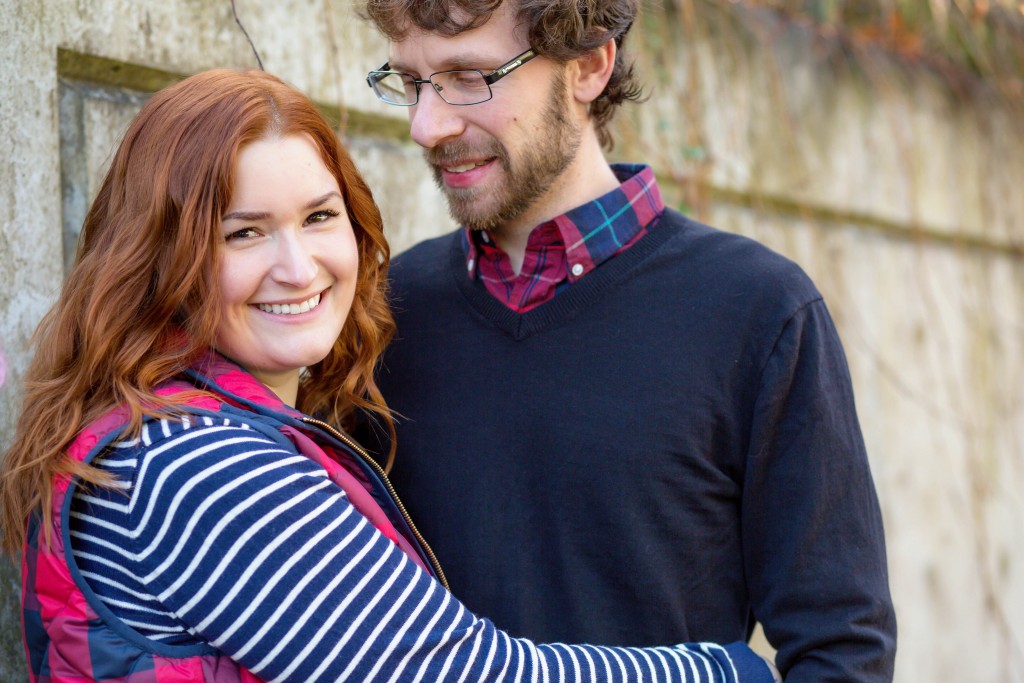 Kate's Outfit:
Sweater (similar) // Vest // Jeans // Boots
[show_shopthepost_widget id="2939768″]
Jon's Outfit: 
Sweater // Shirt (similar) // Jeans // Shoes
[show_shopthepost_widget id="2939769″]