How I Do It & Chasing Your Dreams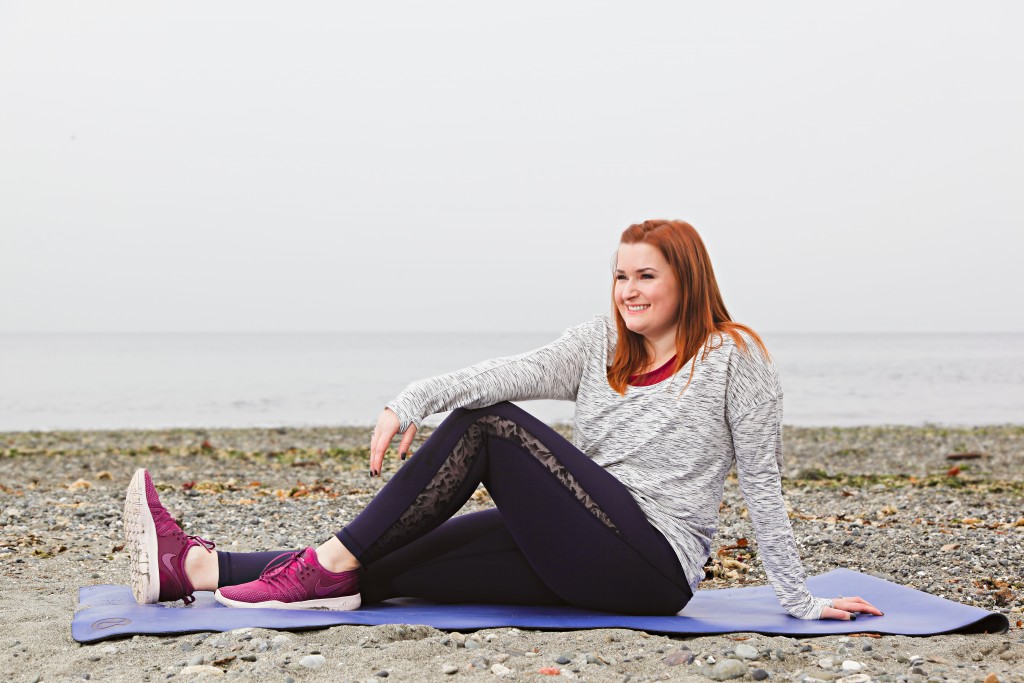 Pinch me.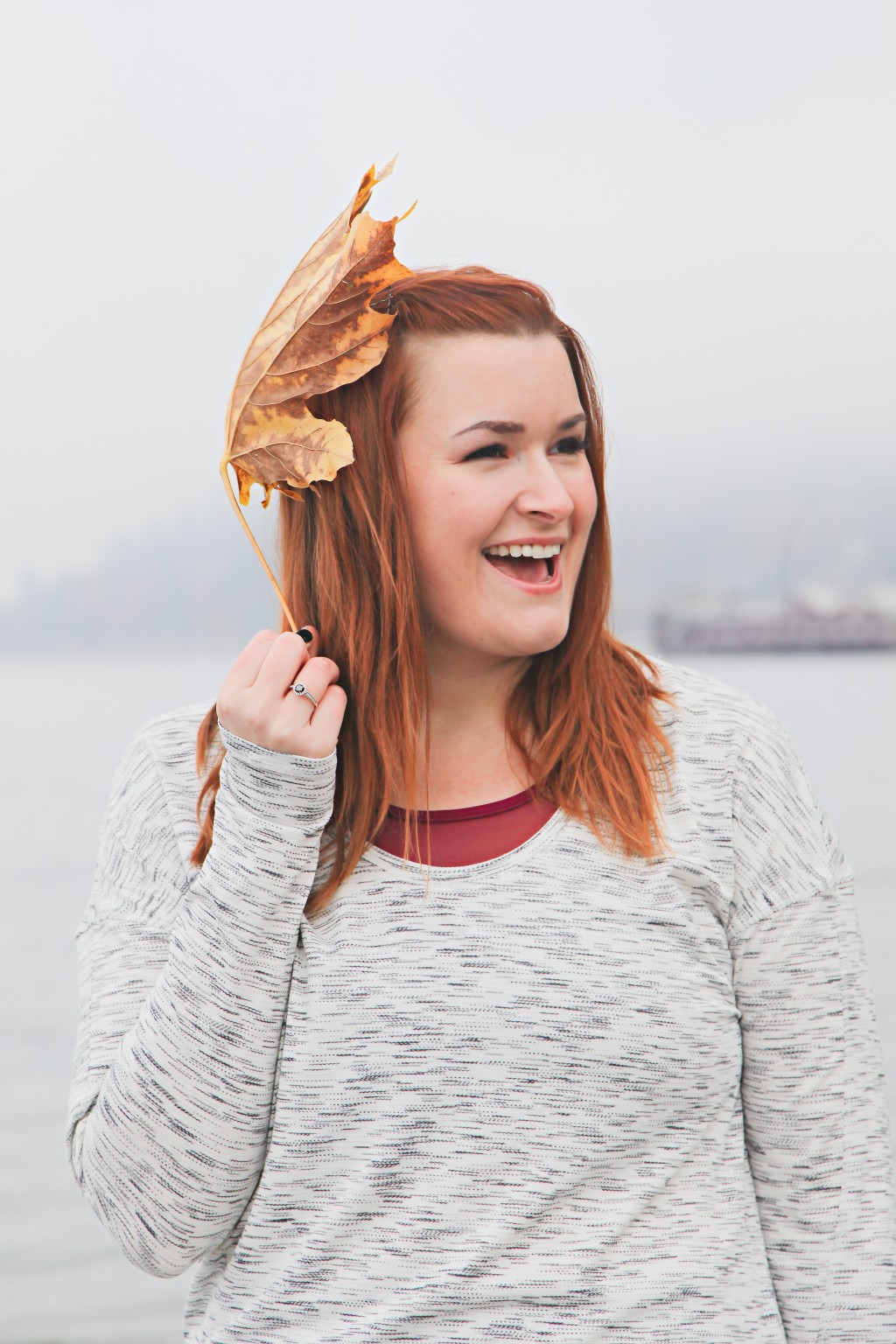 I've been staring at my computer screen for a solid 30-minutes trying to figure out what to write. Some days I'm able to clearly articulate everything I want to say and other days, I just don't know where to begin. Today is clearly the latter. So I'll just back up and tell the story.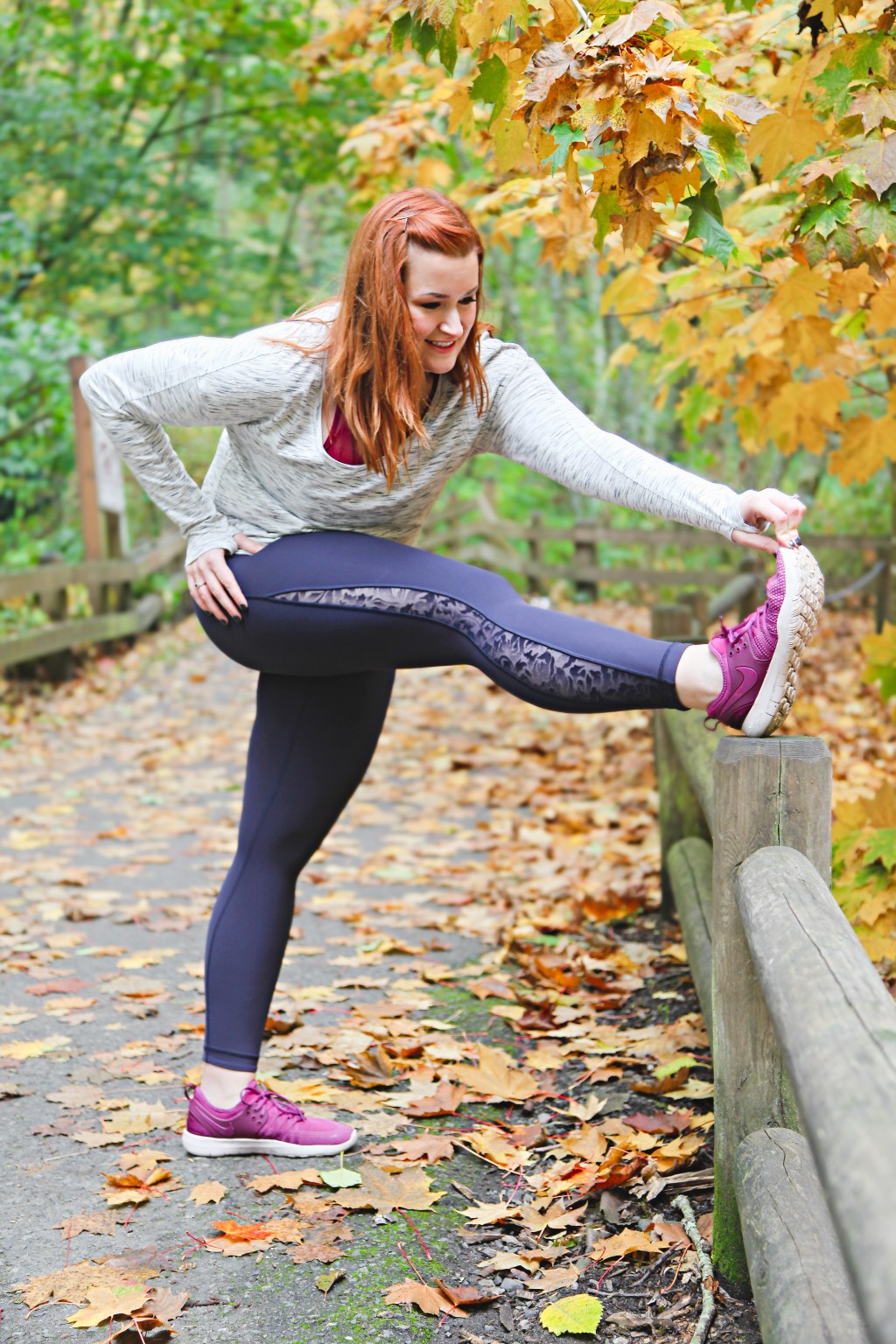 I received an email a few weeks ago from Lululemon requesting a photoshoot with me. I almost immediately started crying because, if you know me, you know that I not only love Lululemon, but basically live in it and spend a good portion of my paycheck at Lululemon, too. It's always been a dream of mine to work with Lululemon, so when that email came through I was able to realize one of my dreams. Truly a moment and a photoshoot I won't soon forget. Whether you're blogging, doing the corporate hustle, building a startup, starting a family, or any other number of things, when you finally see the fruits of your labor and your hard work start paying off, it's a reminder to keep chasing your dreams and keep pushing forward!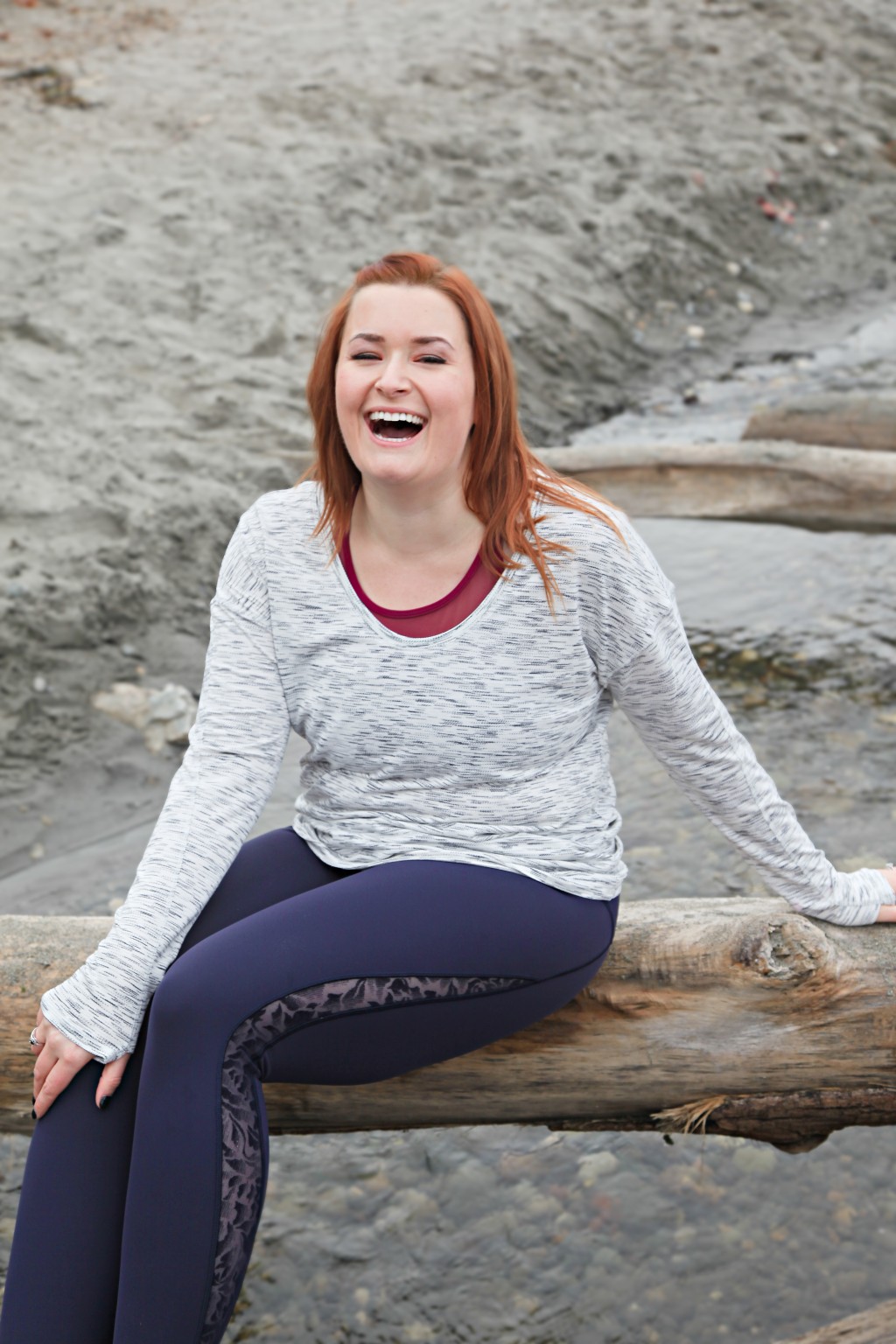 On the day of the shoot I was so nervous because I had no idea what to expect. A short hike led us to some beautiful areas covered in fall leaves and an overcast water view (so Pacific Northwest). Obviously such gorgeous scenery!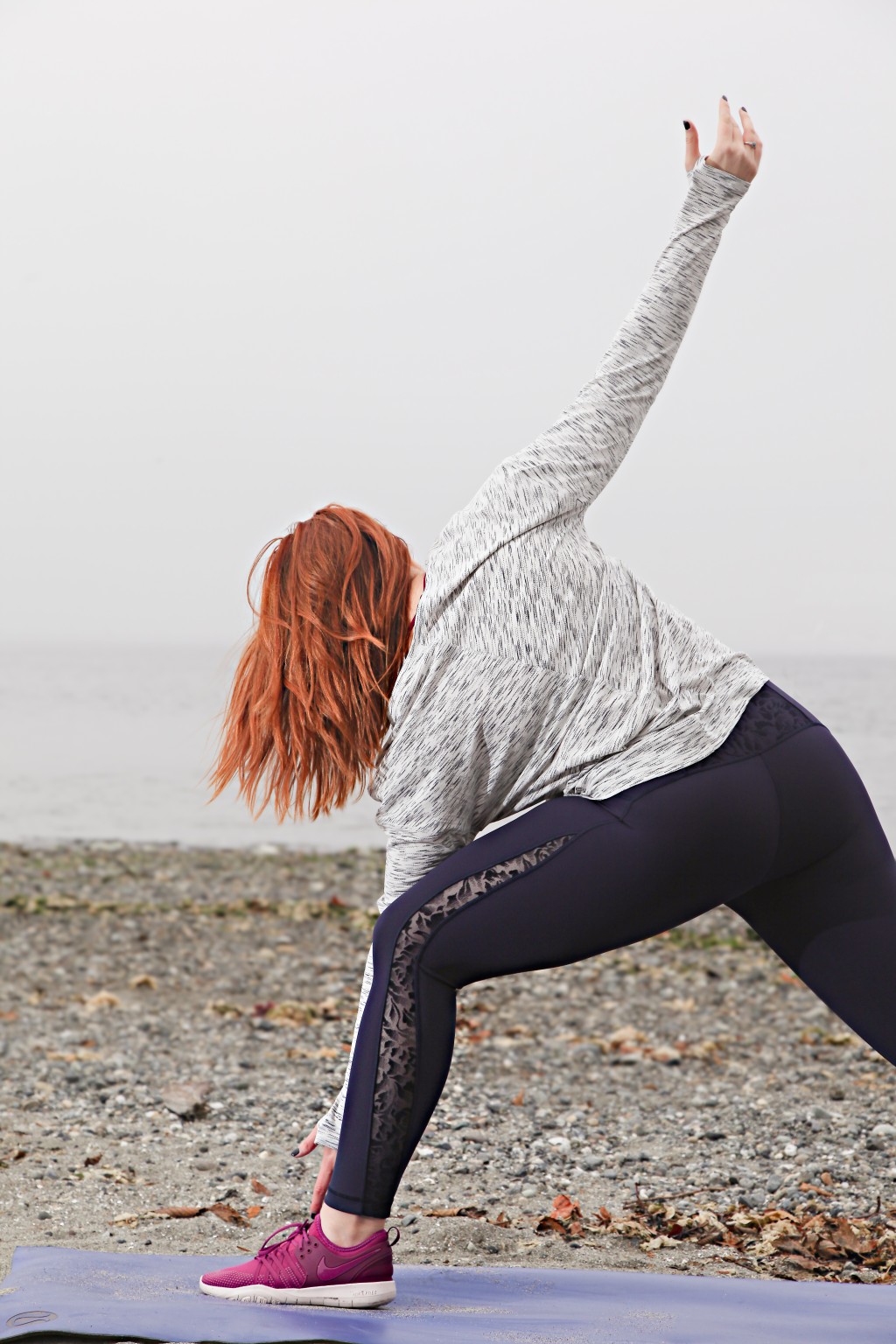 During the photoshoot Amy (the photographer) and I were talking about the fitness activities that we participate in. As I listed off the different classes and workouts I do, I had a sort of out of body experience. I was listening to myself list all of these physically demanding activities and thought, how did I get here?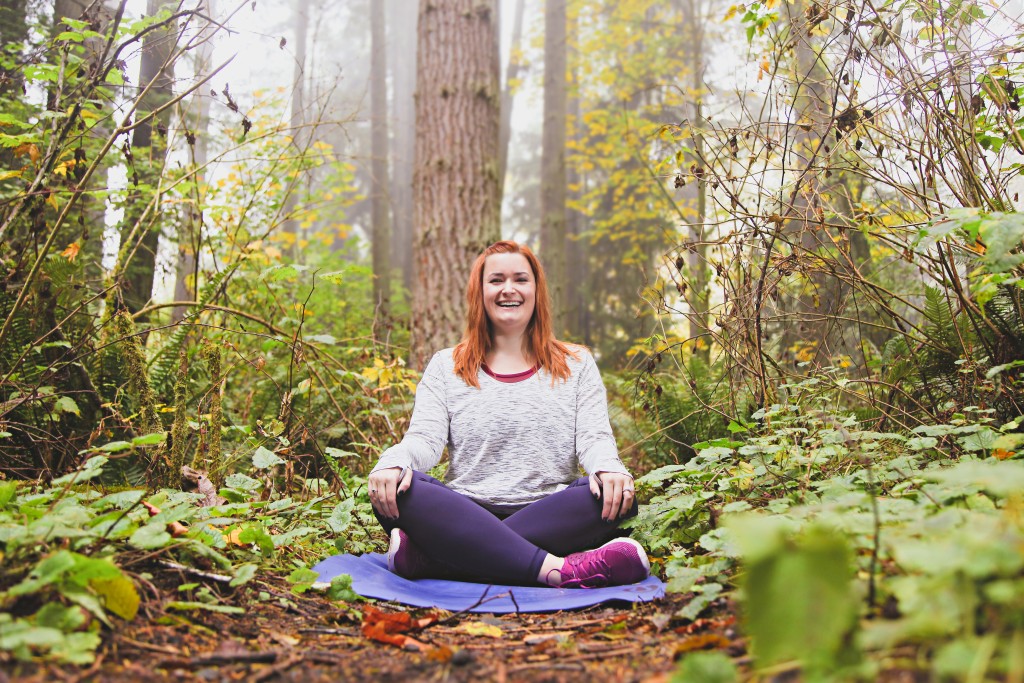 Of course, I know how I got here. Years of hard work and dedication to my health and fitness journey, but how I jumped to this level of fitness and dedication to it sometimes boggles me.
Fast forward a few days and a new friend asked me how I do it. My initial sheepish response was: I don't know… I just do it. Which is true, but also not at the same time. It's true that I just get out there and do it, but there's much more to it than that. I elaborated with her on the real how behind my fitness routines:
Find something you love. I don't know that I'll ever be the type of person who can go to the gym and figure out what to do. I've learned through trial and error that I need a group class setting to be consistent and successful in my workouts.
Have an accountability partner. Find a friend, colleague, family member or significant other that can be there to encourage you or workout with you. I don't actually call anyone in my life an accountability partner, but I have friends who text me Where are you?! if I miss a workout, and I them.
Schedule it into your calendar. I'm big on schedules and ensuring that I have time in my day to workout. I block out my workouts on my calendar no matter the time of day so that I have no excuses. Depending on the day, my workout may fall in the morning, afternoon or evening.
Have a plan B. I have a crazy commute to work and, with Seattle traffic, I can never be sure of when I'll actually make it through traffic. I always have a backup plan in case traffic falls through. I know of all the local workout spots near the office and a few on the way from the office to my house so that, if needed, I can quickly come up with another option for a workout.
Try and try again. Whether you miss a workout because of traffic or skip it because you're tired, or maybe you just aren't able to do a move in class, you have to keep coming back to it. You'll get better and more confident with time and practice.
So, chase those dreams and figure out how you can do it. You never know how closely they may align.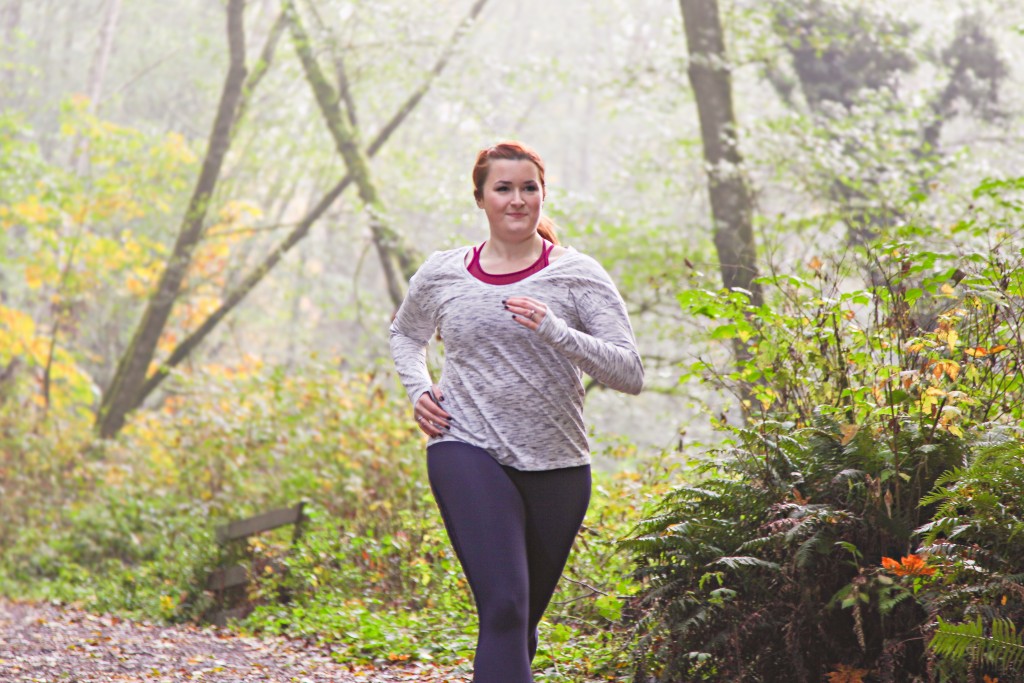 Top // Bra // Leggings // Shoes // Yoga Mat
Created in partnership with Lululemon