Couples Who Sweat Together

Couples who work out together, stay together.
Perhaps you've heard the paradigm. Maybe you live by it.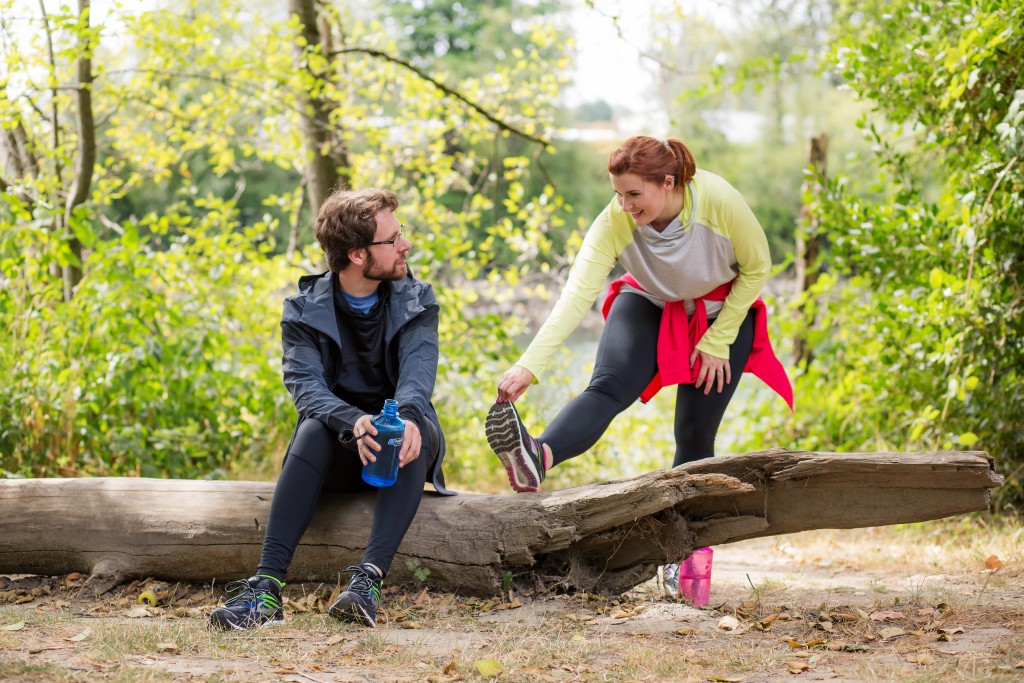 Jon and I have been working out together since he graduated from his Master's program. Fitness, in one way or another has been a cornerstone to our relationship. It started with cycling. Then we added running. And, most recently we've started weight lifting.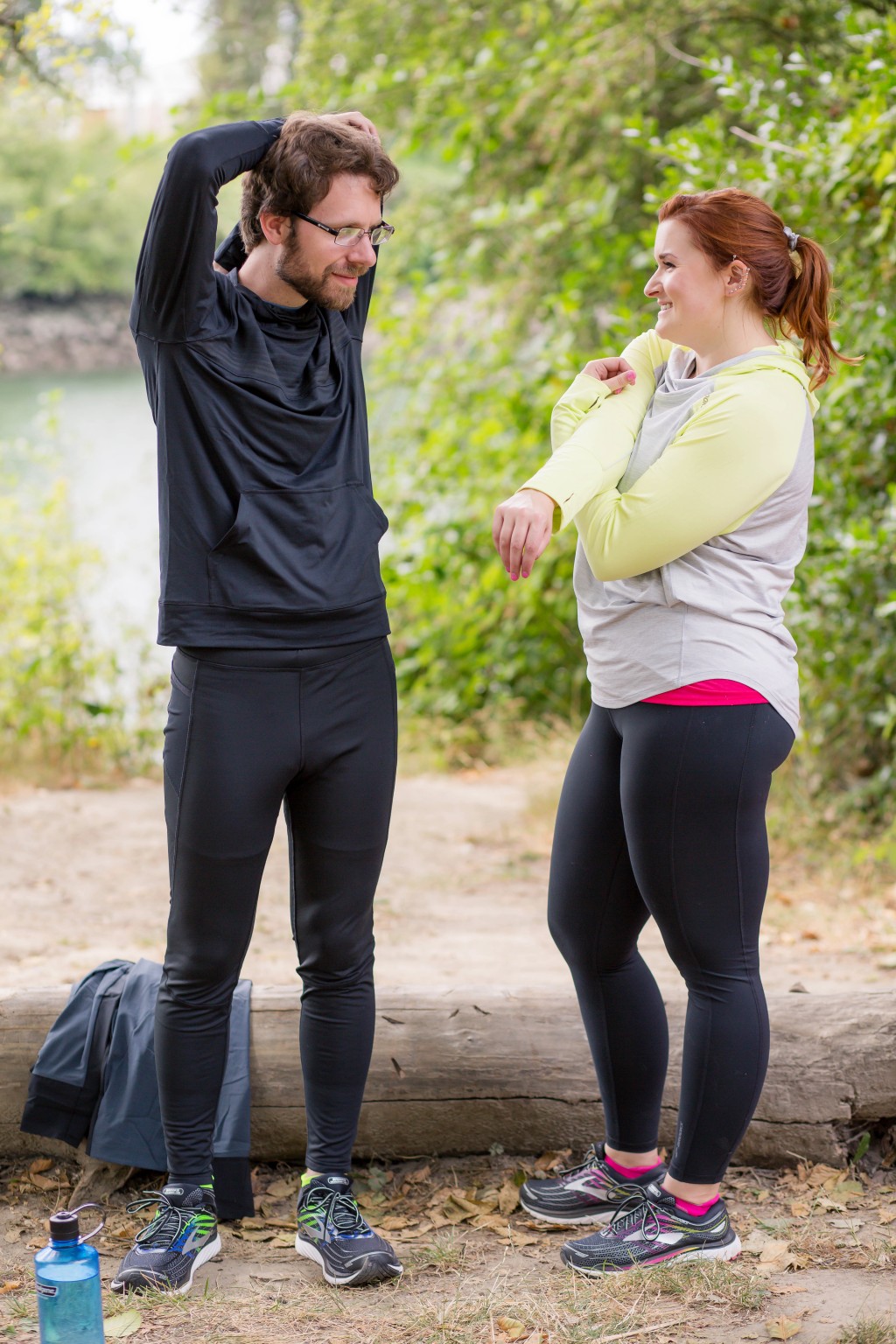 Finding our collective fitness jam wasn't always easy, though. Coincidentally we both already loved cycling, so that came naturally. As my personal passion for fitness grew, I hoped Jon could share my love of fitness so I'd always ask him to try classes with me. Over the years he's joined me in Zumba, TRX, Indo-Row, and more. But none of them stuck. It wasn't until I started running and asked for his support that we discovered he likes running (and is quite good at it). Most recently we started a weight lifting class and, much to my sweet surprise, he enjoys it. It's become "what we do" on Thursdays.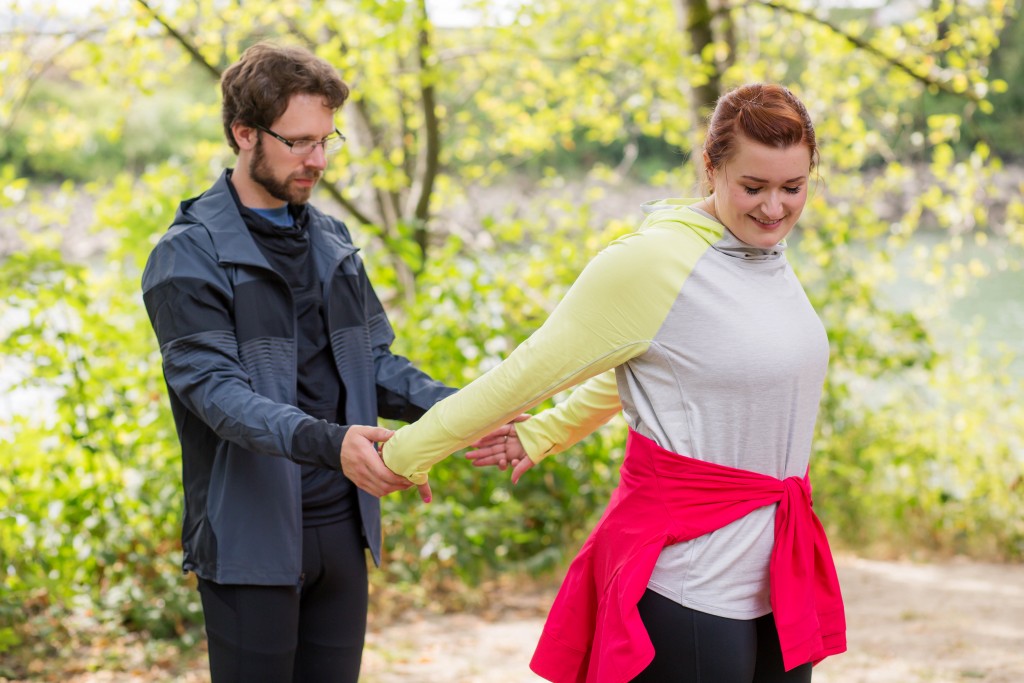 Now that we're becoming more of a fit couple, I'm often asked, how do you become a couple* that works out together? Here are my tips for finding your pace as a couple that works out together:
Discuss your reason for wanting to embark on a fitness journey together. It's important to share your "why" and listen to your partner's reservations about starting a fitness program. Talk about your hopes and dreams, set expectations, and develop a game plan.
Be open minded. No matter where either of you are at in your fitness journeys, both of you will need to be open minded to trying new things. You'll likely strike out a few times before you find something you both like.
Support your partner. If your partner needs encouragement or a swift kick in the behind, it's important to be in tune to their needs but also know when to voice yours!
Make sure you both enjoy the workout. You never want the workout to be something you dread, so it should be something you both enjoy doing. By ensuring the workout is one you both like, you'll be able to sustain this new healthy habit and come to enjoy your workout time together even more.
*Couple can refer to friends or family members, too!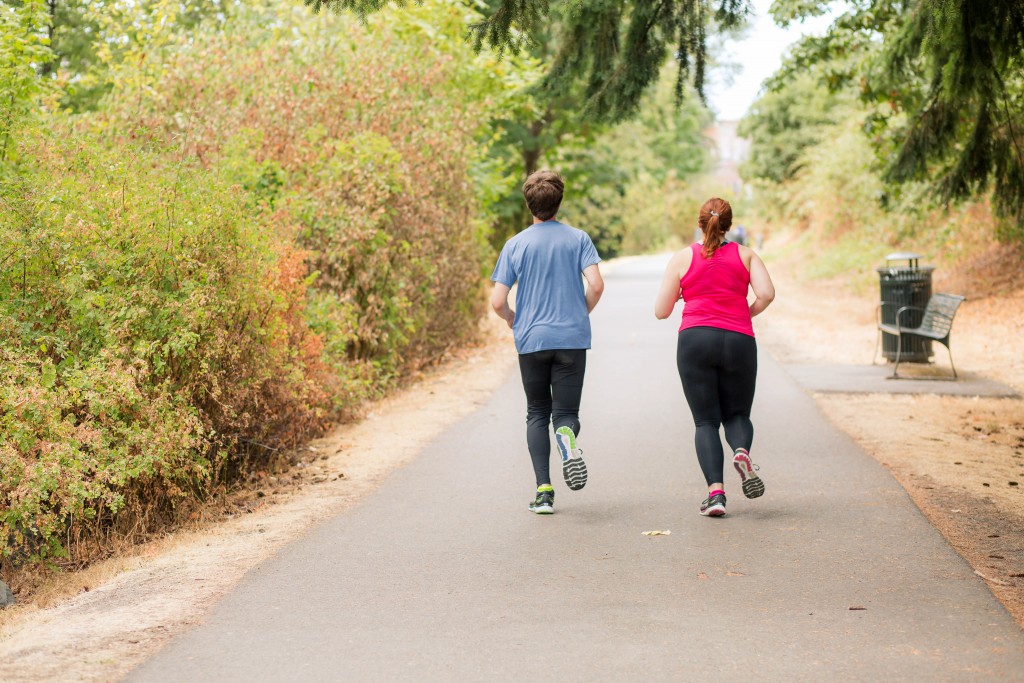 Once you find the workout routine that's best for the two of you, there are many benefits to sweating it out together. Here's what Jon and I have noticed as benefits from our workouts together:
Share a common bond. We have something we enjoy doing together and it almost becomes a date night for us!
Built-in accountability partner. You know those days when you feel like just sitting on the couch and not working out or eating a pint of ice cream? (Please say it's not just me!) Your significant other will be there to make sure you show up for your workout and help keep you on track during those tough moments.
Makes the time go by faster. I think we've really noticed this on bike rides, but we're able to have a conversation while riding and suddenly we're farther along in our ride than we thought we were. The conversation has the added benefit of taking your mind off what you're doing so you aren't as focused on the physical strain you may be putting your body through at the same time.
More dedicated unplugged time together. It's hard to get a good workout in with your nose buried in your cell phone!
Support. Whether you're lifting weights and need a spotter or need a pep talk to finish out the last 10 minutes of your workout, your partner is there to support you through those times.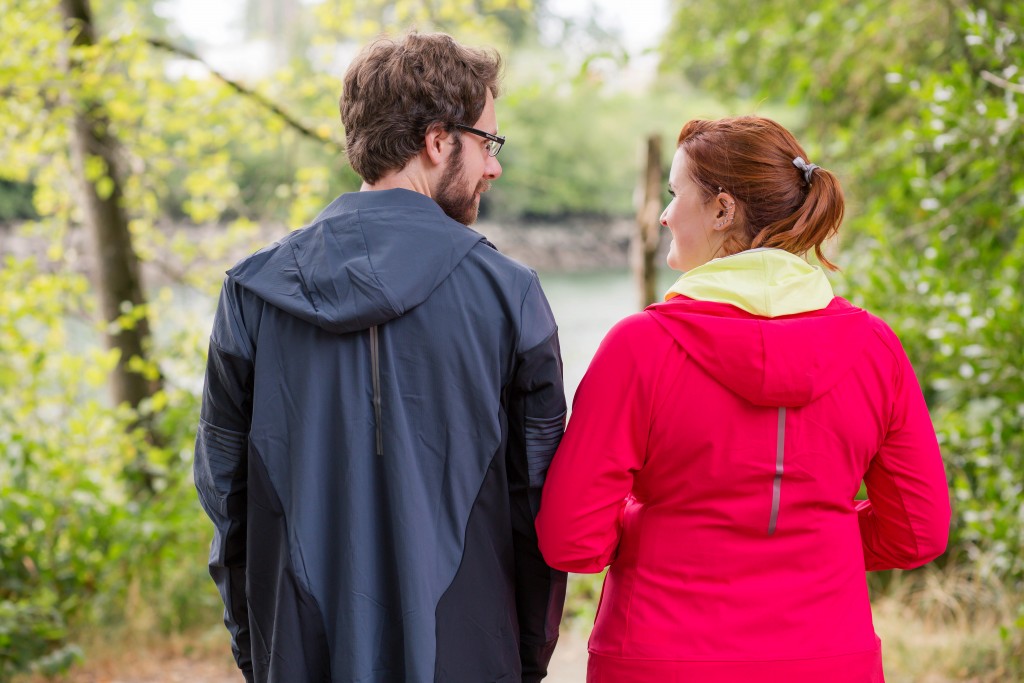 And of course, what would working out together be without fitness gear? I've been trying to convince Jon for years to upgrade his fitness wardrobe (and wardrobe in general), but he can be quite stubborn. As I've become more of an athlete and learned more about the proper equipment and gear needed for different workouts, I knew it was time to upgrade his [old] running shoes. He's had them for more than 3 years and wears them daily: to work, on a run, for yard work, etc. So we finally outfitted this guy in some Brooks Running gear which also works great for our bike rides!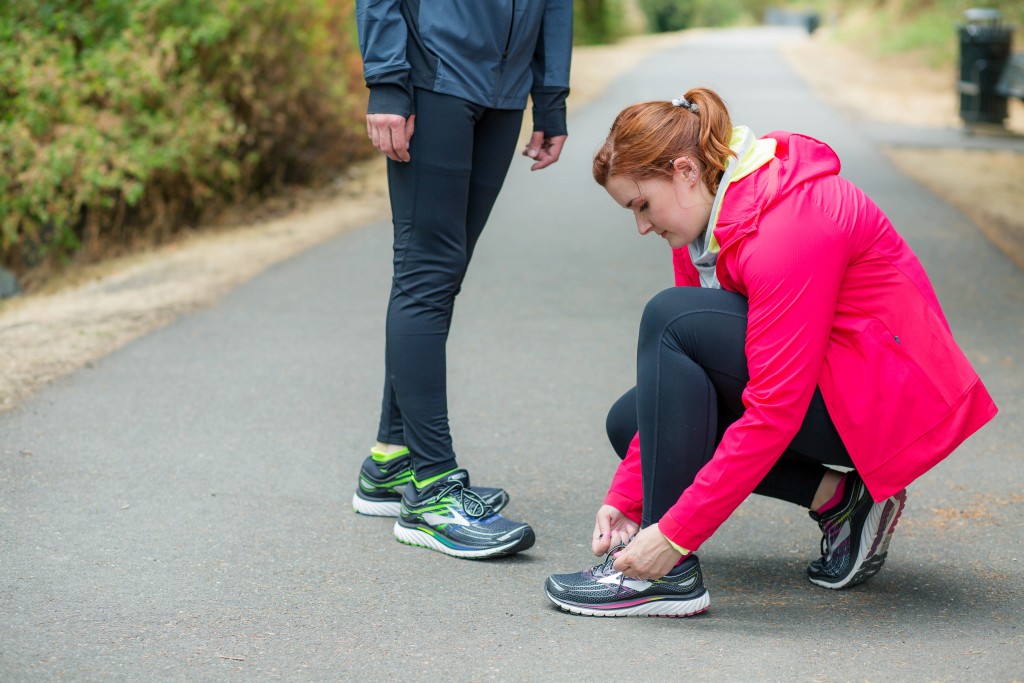 I took Jon to the Brooks Trailhead store a few weeks ago where he got fitted for running shoes and tried on basically all of the men's apparel line. He's a minimalist to my extravagance, so he wanted to find pieces that could take him beyond the gym or the trail. Here's what he picked:
 T-Shirt // Sweatshirt // Jacket // Running Tights // Shoes // Socks
He was looking for pieces that could double as casual clothes with jeans, on the trail for runs or rides, and in the gym. He chose running tights over shorts as they're a great staple for PNW fitness, and he can wear them over his cycling shorts in winter. The Track T-shirt, Dash Hoodie, and Canopy Jacket are all basics that can be worn on casual Friday, for a run, on the bike trail, or even hiking! Of course, his running shoe of choice, the Glycerin 15, can be worn with jeans, to the gym, or out for a run. And an added bonus? They're basically Seahawks colors!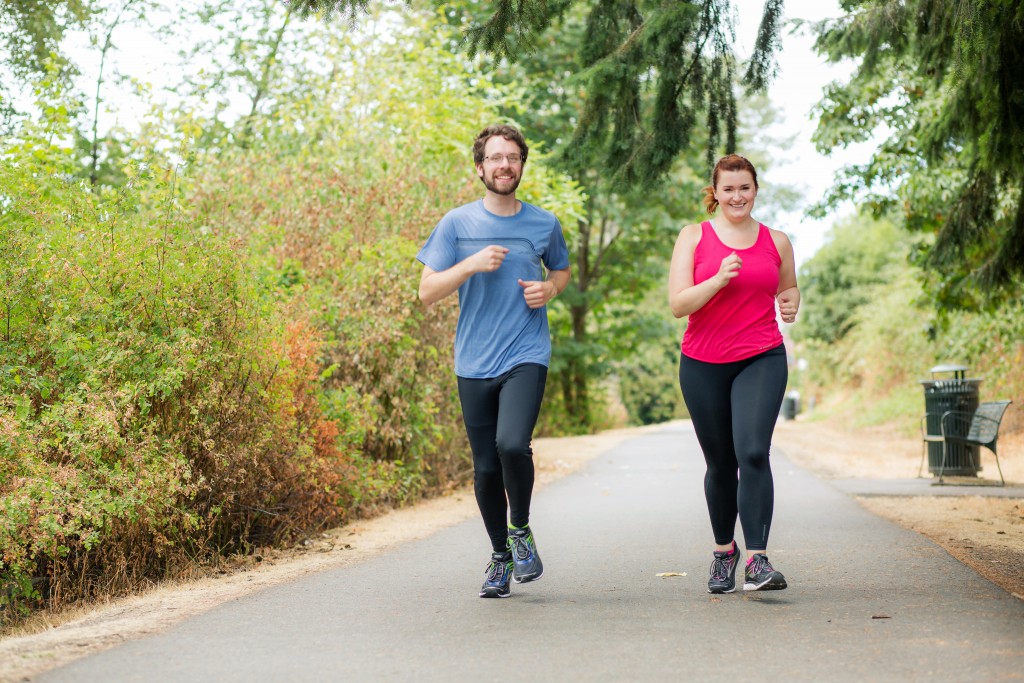 For my outfit, I wanted to test out a few new-to-me pieces in the fall collection: Distance Running Tank, Greenlight Tights, Canopy Jacket, and Glycerin cushion socks. Of course, anything with a pink-color fits into my wardrobe nicely, so I knew that I couldn't go wrong with the color combos I chose. This season's Greenlight Tights removed the ankle ruching and updated the side seams (here's last year's vs this year's version), the same great materials and performance, though! I had to try out the Canopy Jacket once I saw it on Jon too. I must say, I love it! I'm definitely contemplating purchasing it in black too. Lastly, as silly as it sounds, socks can be game changers! I've been a fan of the Ravenna Double Tap, which rocked my world when I converted to wearing them exclusively, but the Glycerin Ultimate Cushion Sock will be my go-to in fall and winter. It's a slightly heavier blend that keeps my foot warm and supported as the temperatures drop.
Tanktop // Sweatshirt // Jacket // Sports Bra // Leggings // Shoes // Socks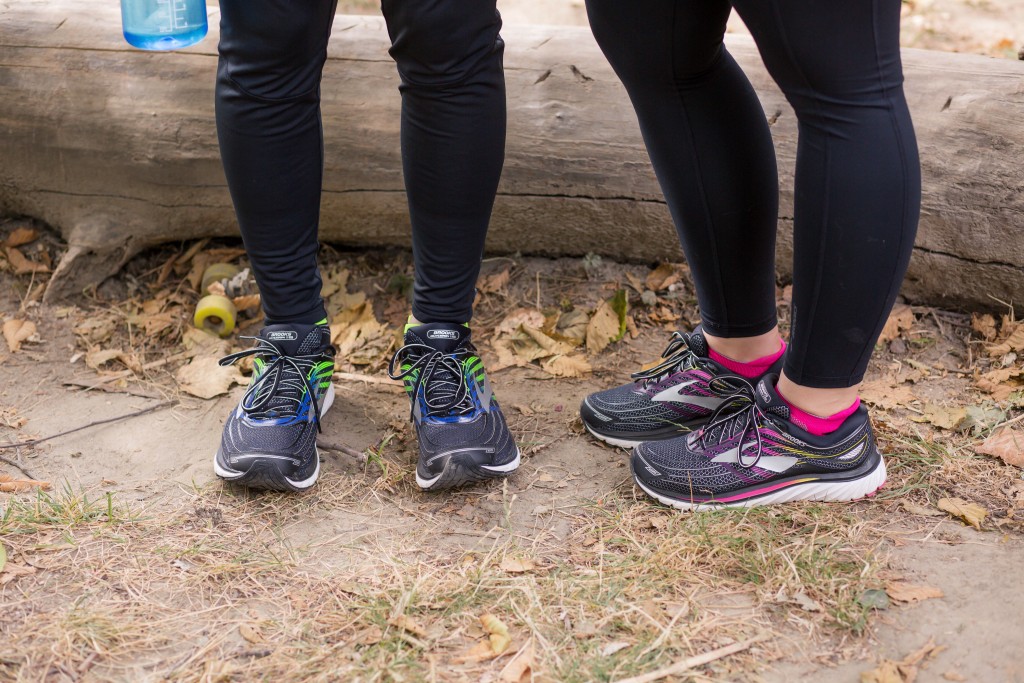 Kate's Outfit: 
Tanktop // Sweatshirt // Jacket // Sports Bra // Leggings // Shoes // Socks
[show_shopthepost_widget id="2824292″]
Jon's Outfit:
T-Shirt // Sweatshirt // Jacket // Running Tights // Shoes // Socks
[show_shopthepost_widget id="2824291″]
Outfits c/o Brooks Running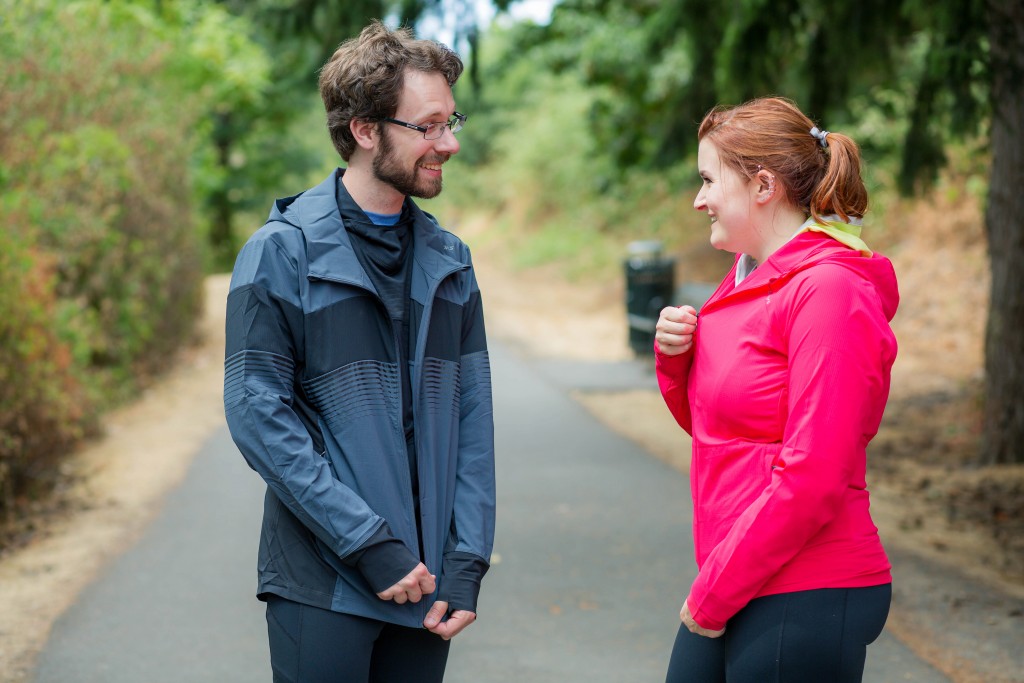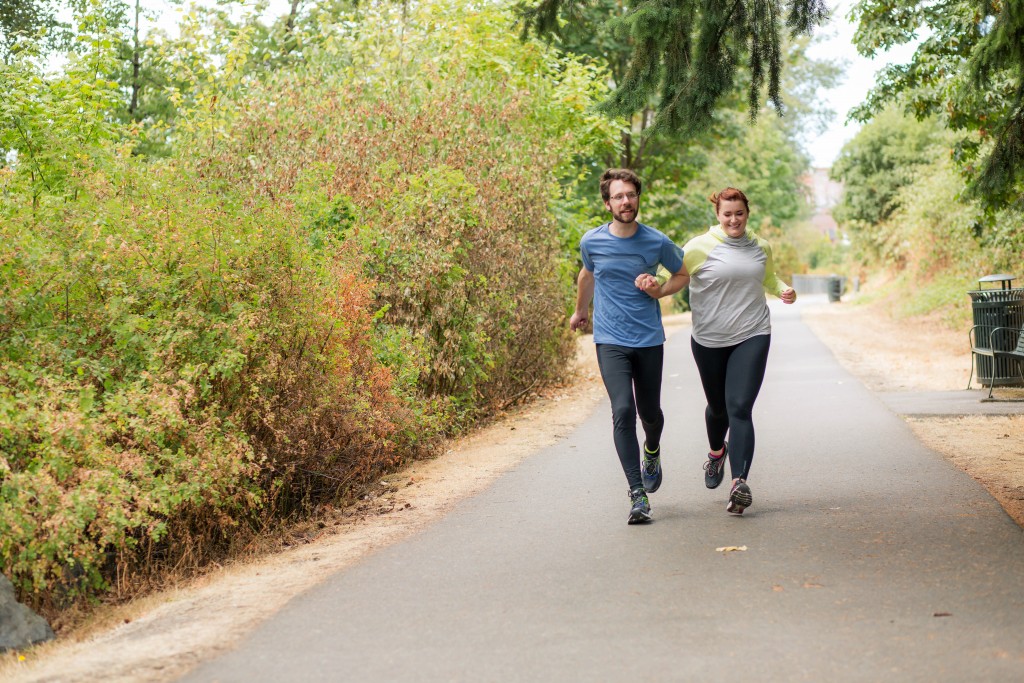 PS – Remember what I said about support? When I feel like I can't make it any further on a run, Jon will hold my hand to get me through that moment. We may look like dorks, but he loves and supports me, and that's what matters!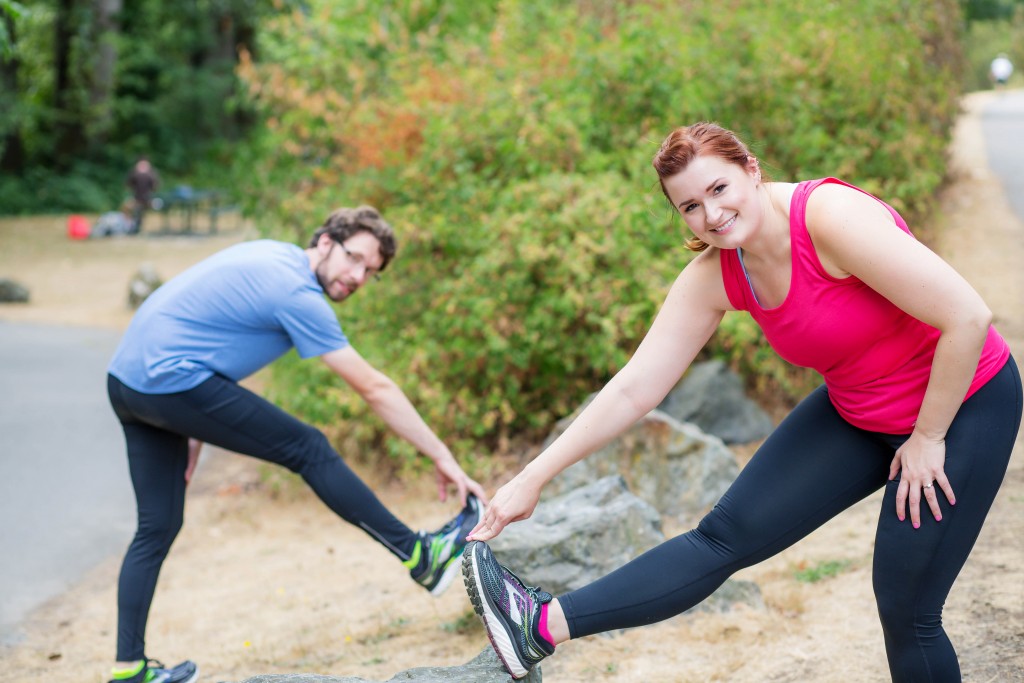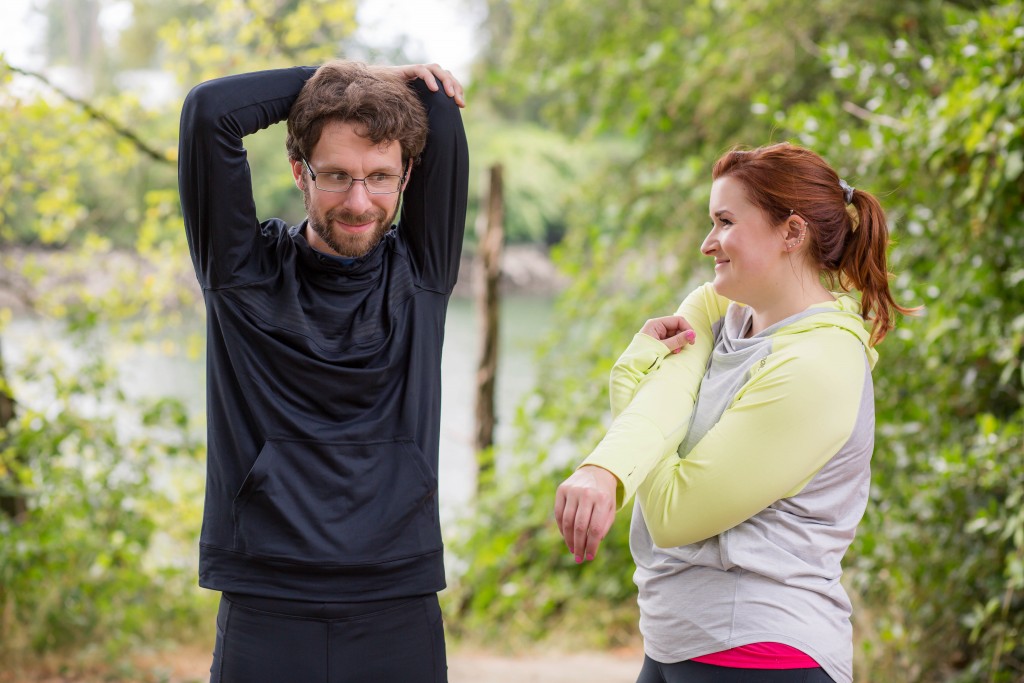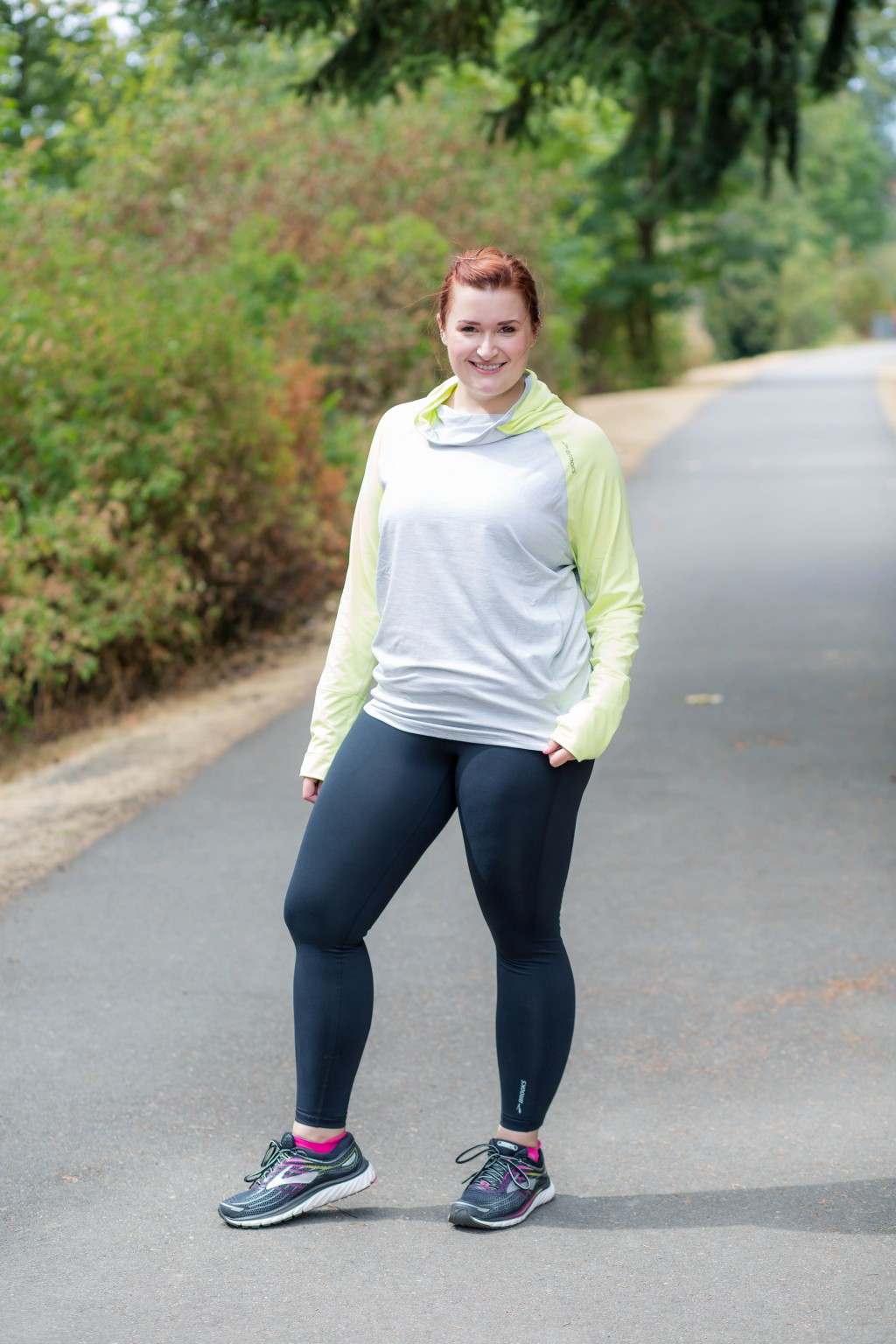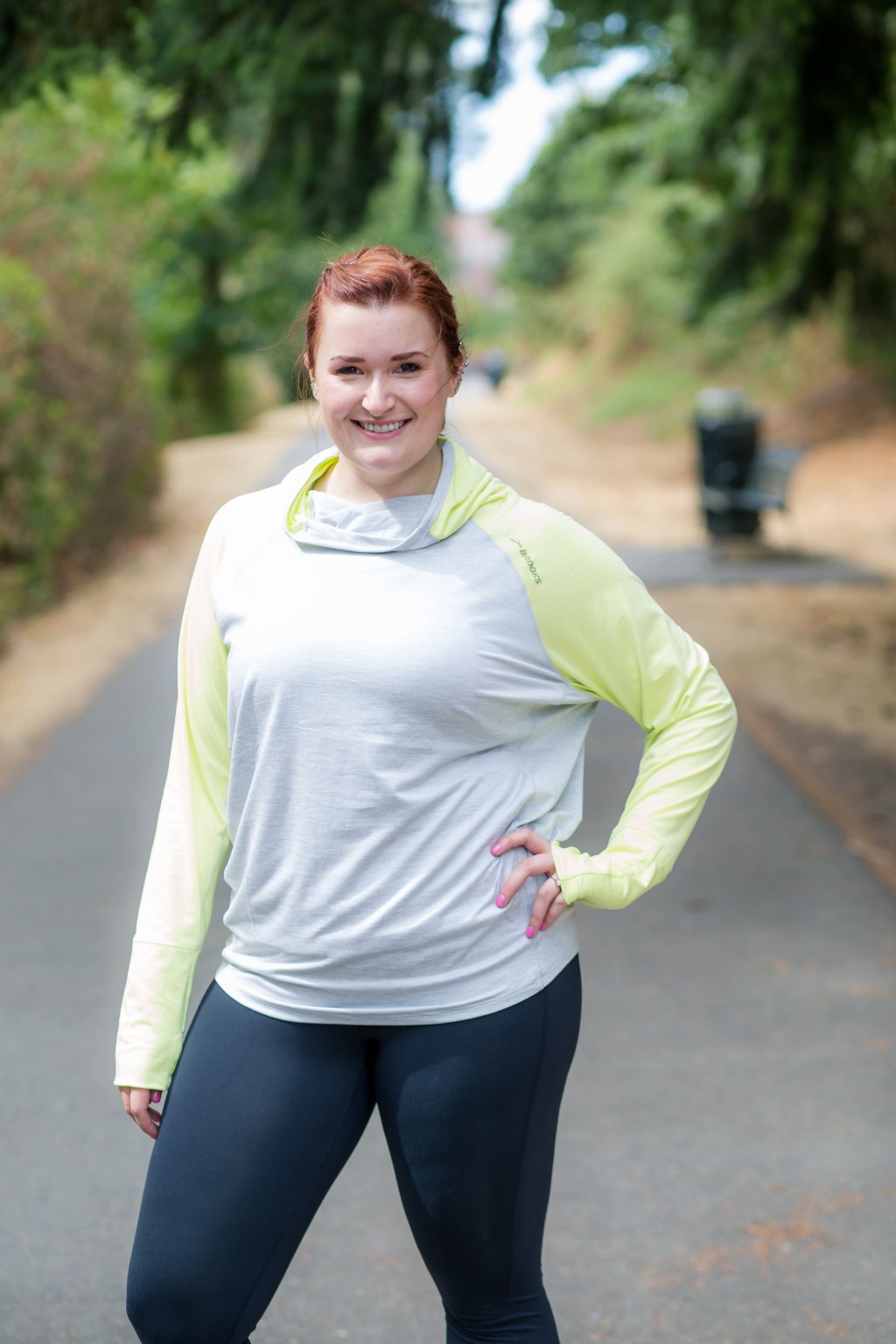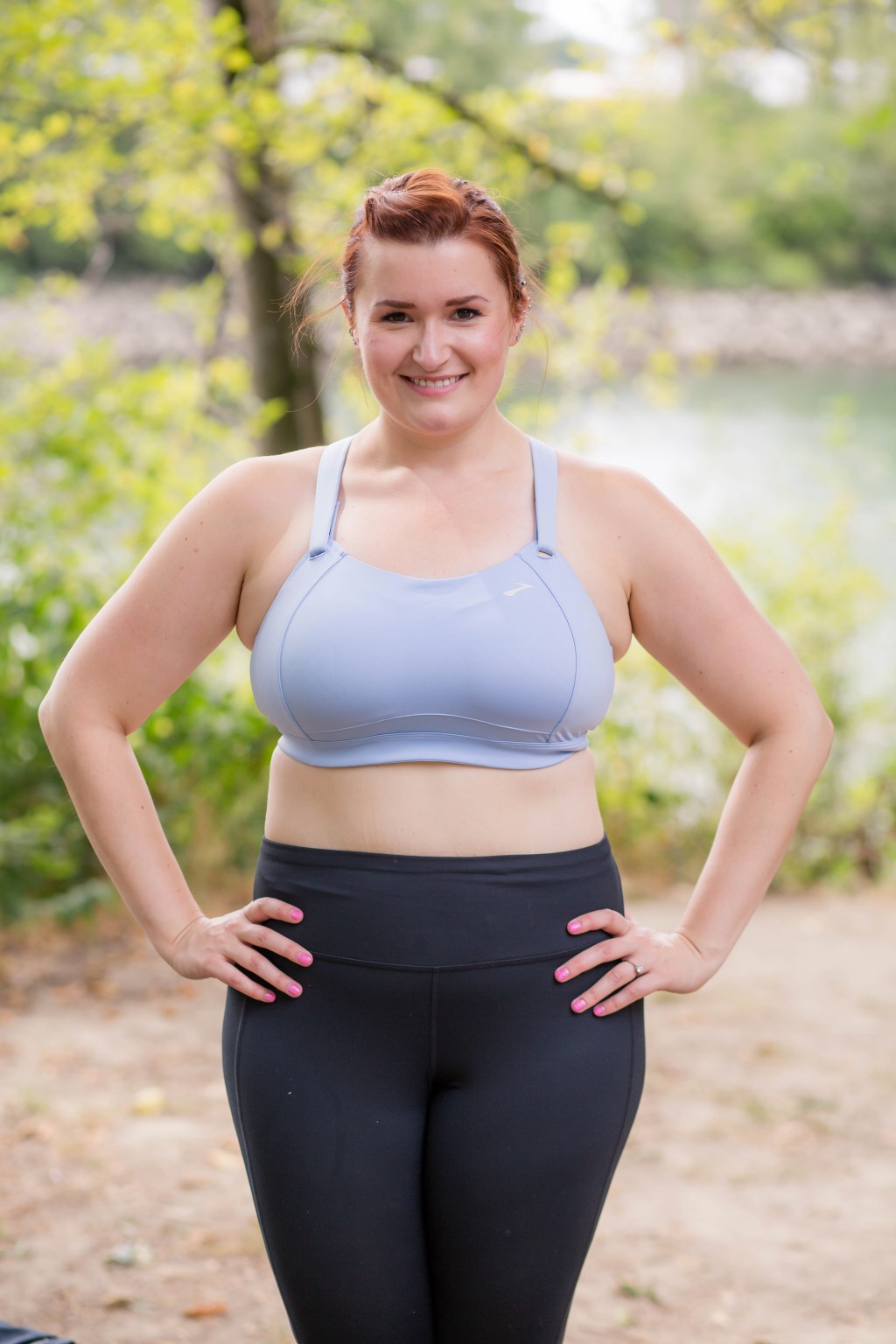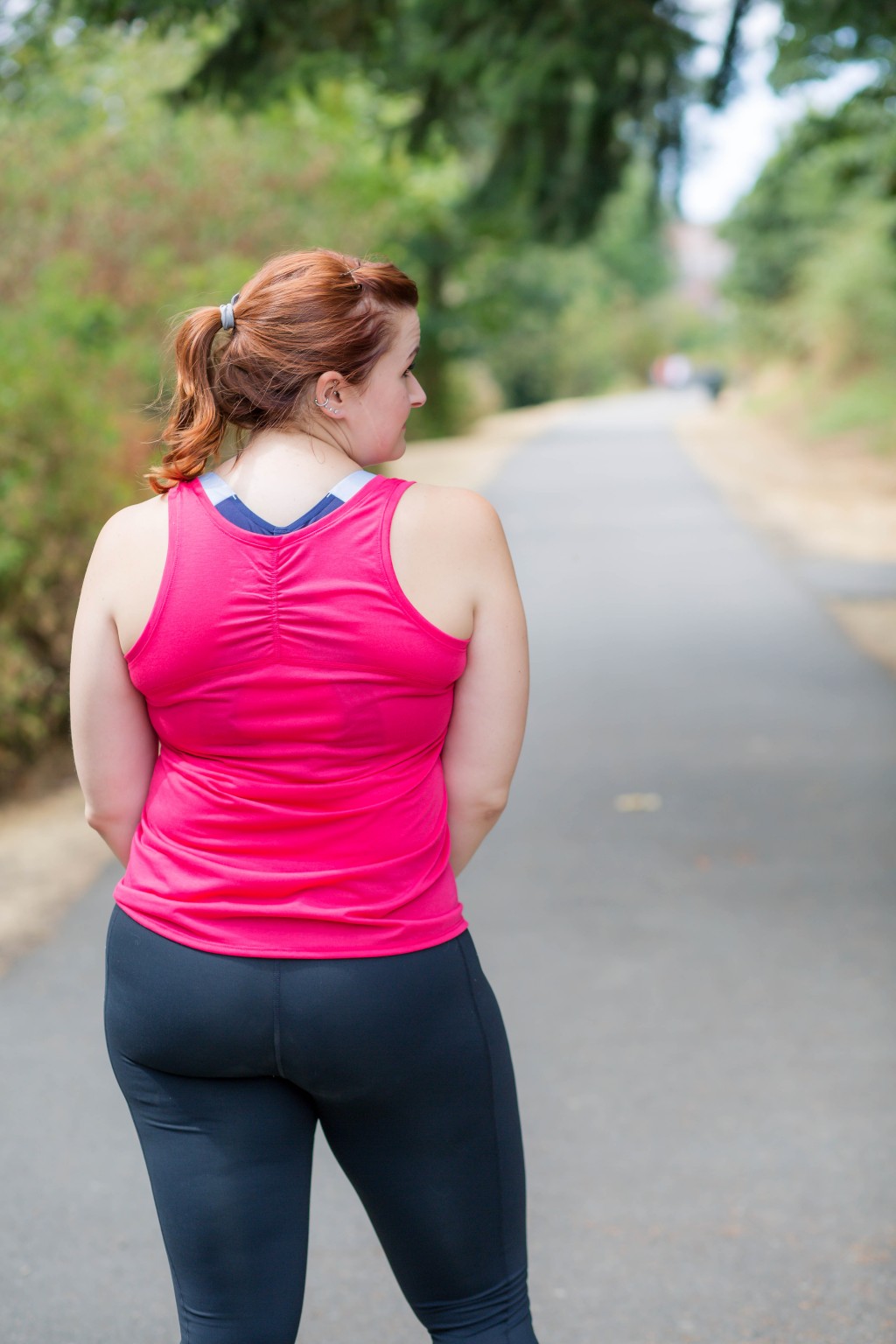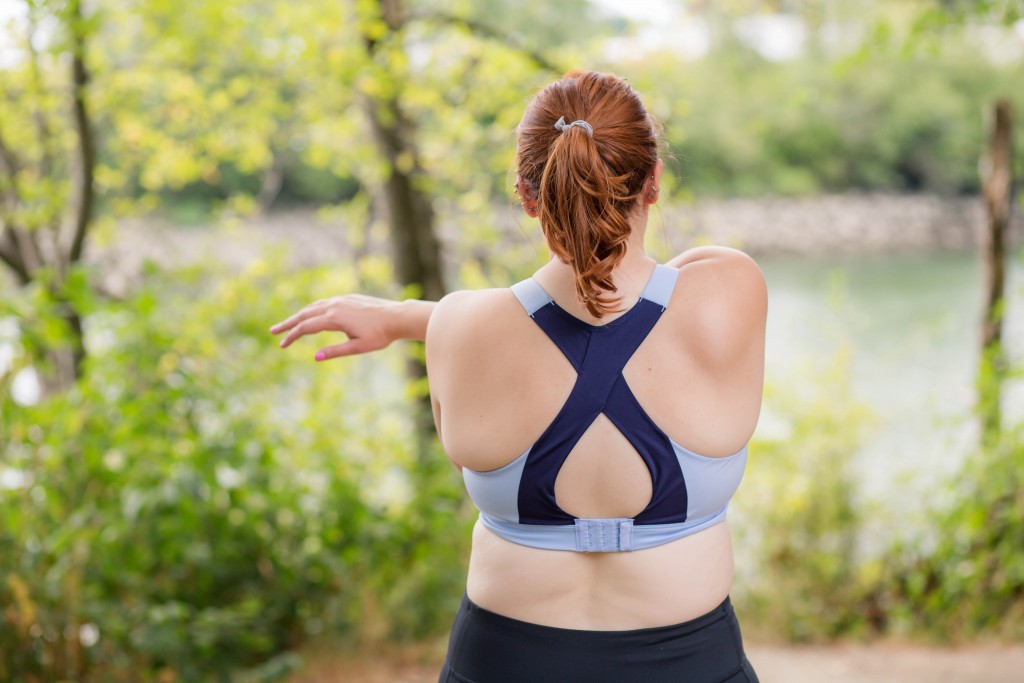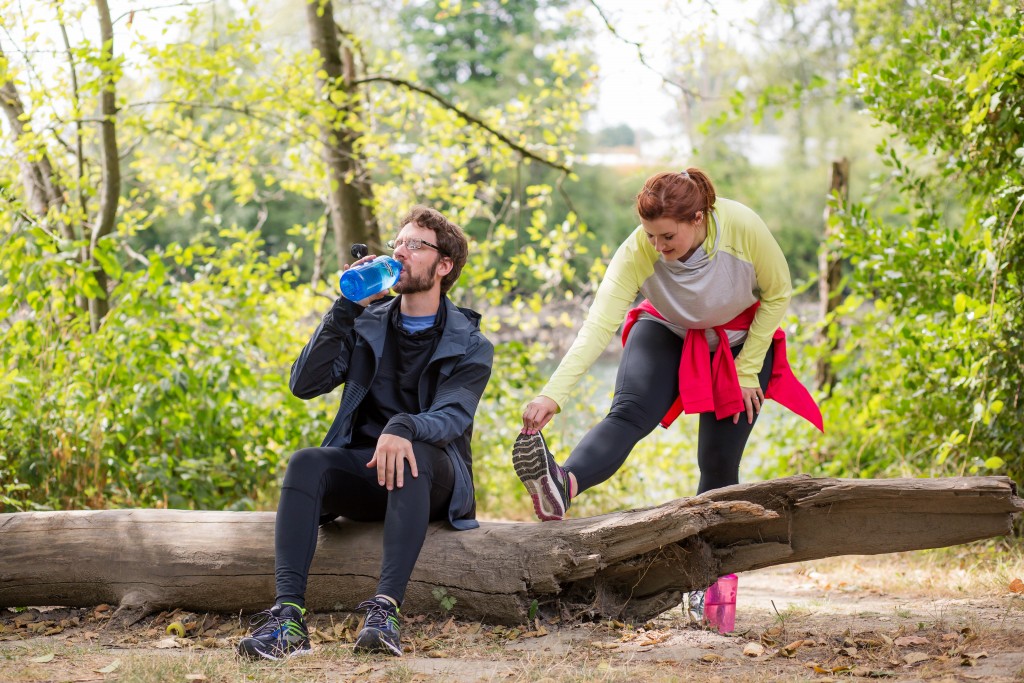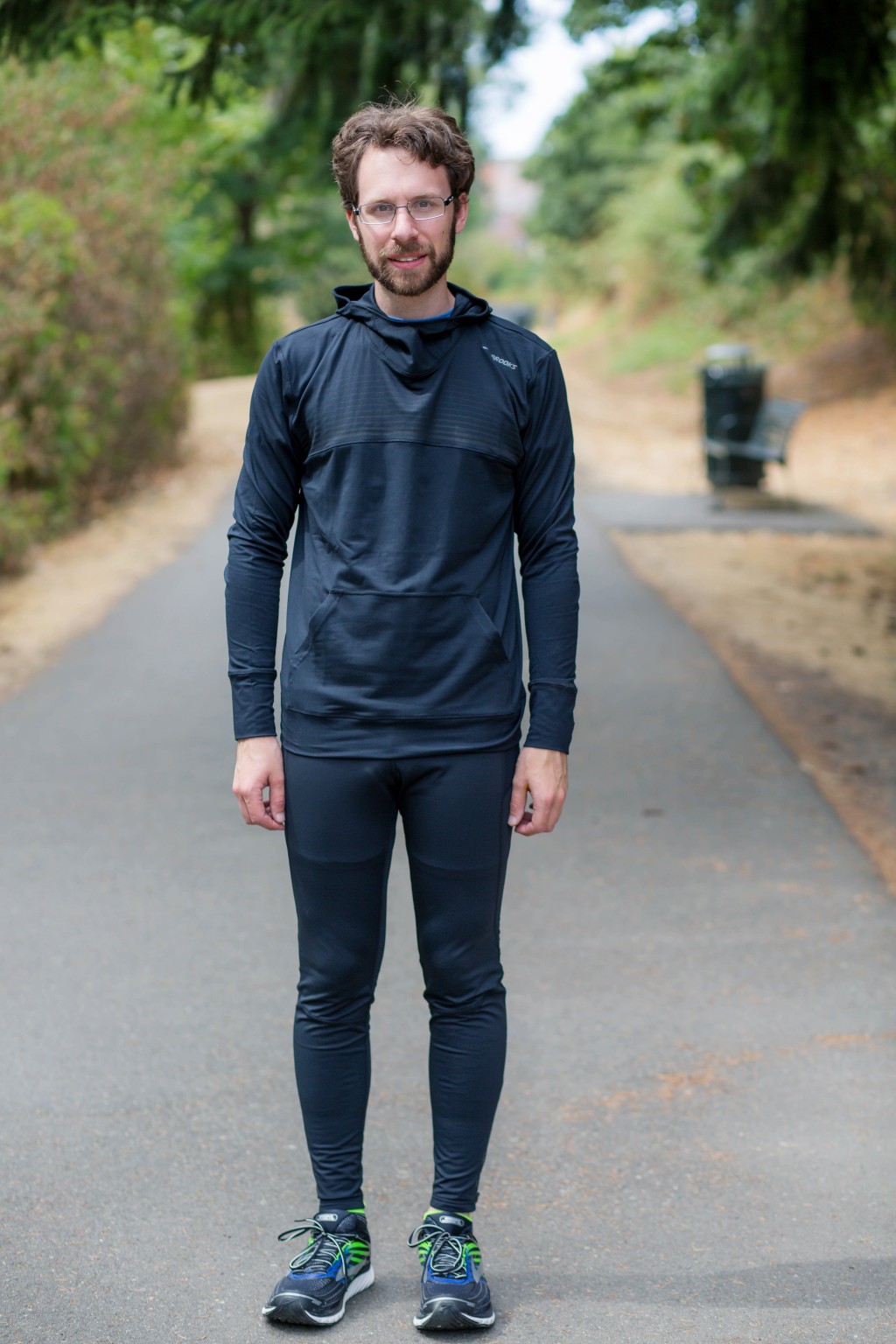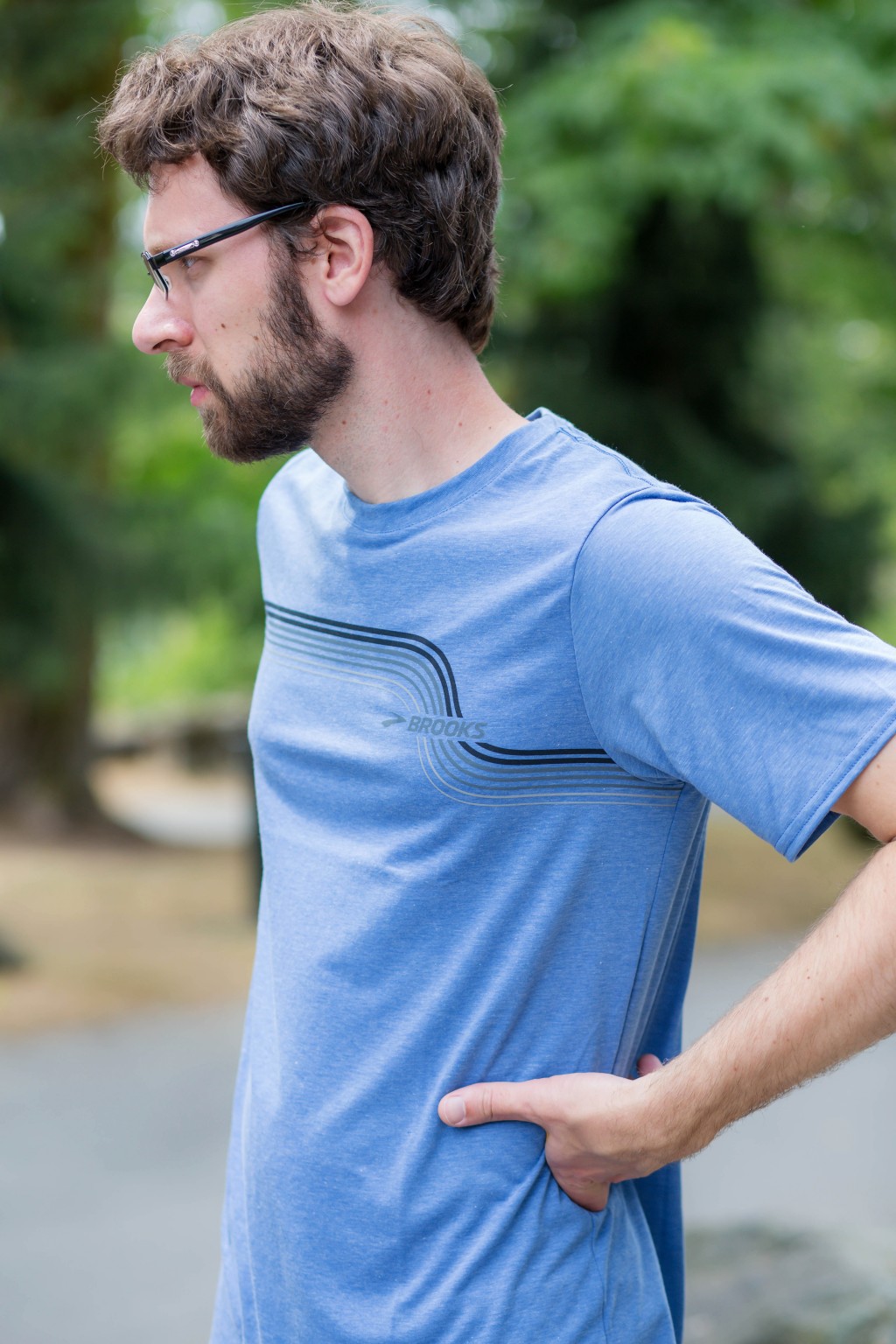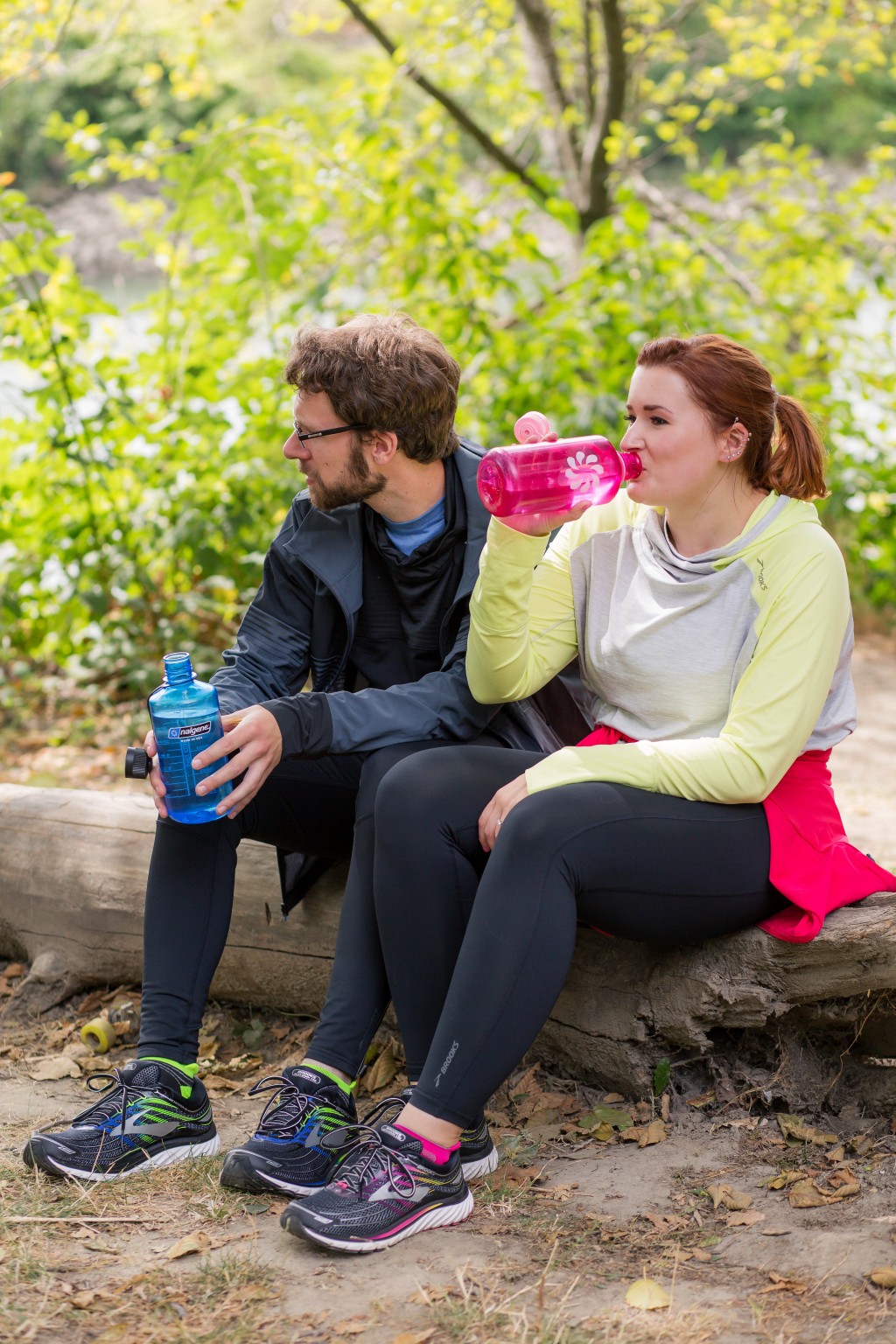 Created in partnership with Brooks Running