Quick & Easy Overnight Oats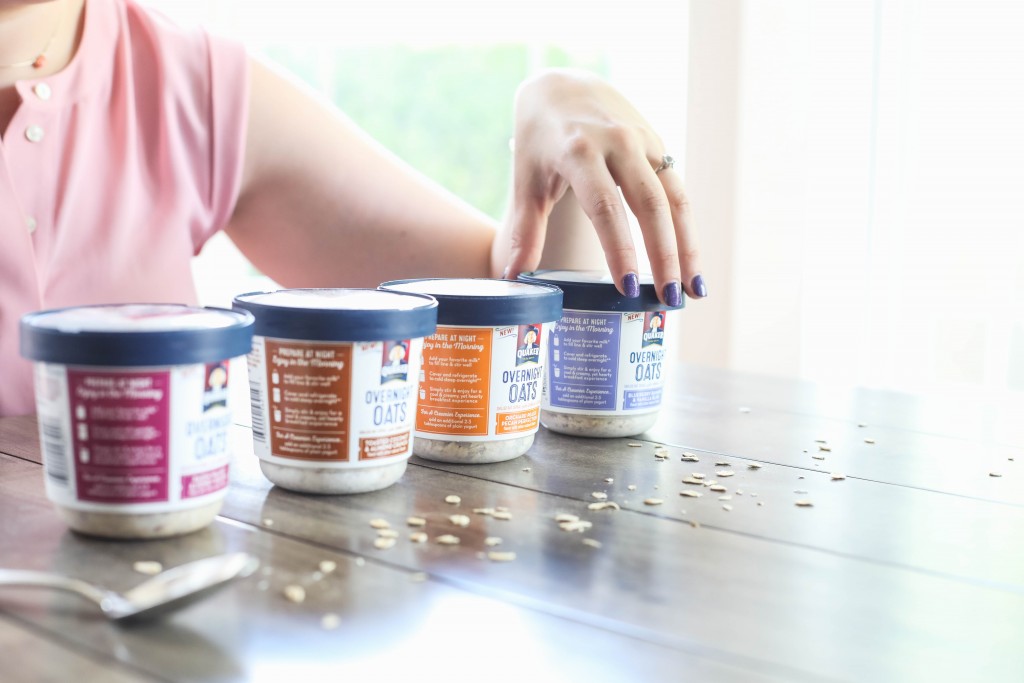 Created in partnership with The Quaker Oats Company.
Confession: 5:30 comes early and I often don't remember even hitting my snooze button five times each morning. (Poor Jon wakes up every time though.) During the work week, I'm always moving and burning the midnight oil. Between work, my blog, workouts, and wedding planning, my schedule is jam-packed! The last thing I have time for is an overly complicated morning routine and a labor intensive breakfast. I prep all that I can the night before so that hitting that snooze button doesn't put me too far behind schedule. (Beauty sleep, am I right?)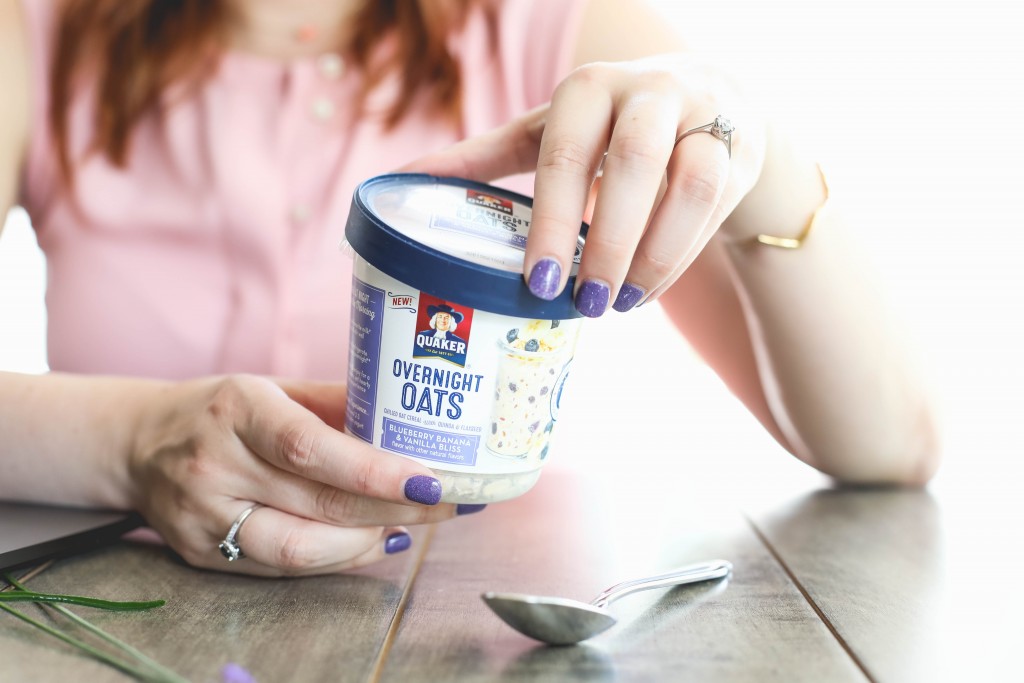 Most weekday mornings, I'm a protein shake and spoonful of peanut butter kind of gal, but those breakfasts leave something to be desired. On the weekends, I often enjoy a bowl of traditional oatmeal. I wish I could find a way to make oatmeal during the week but rarely am I afforded such a luxury as babysitting a pot of boiling oats, except on those rare days that I get to work from home.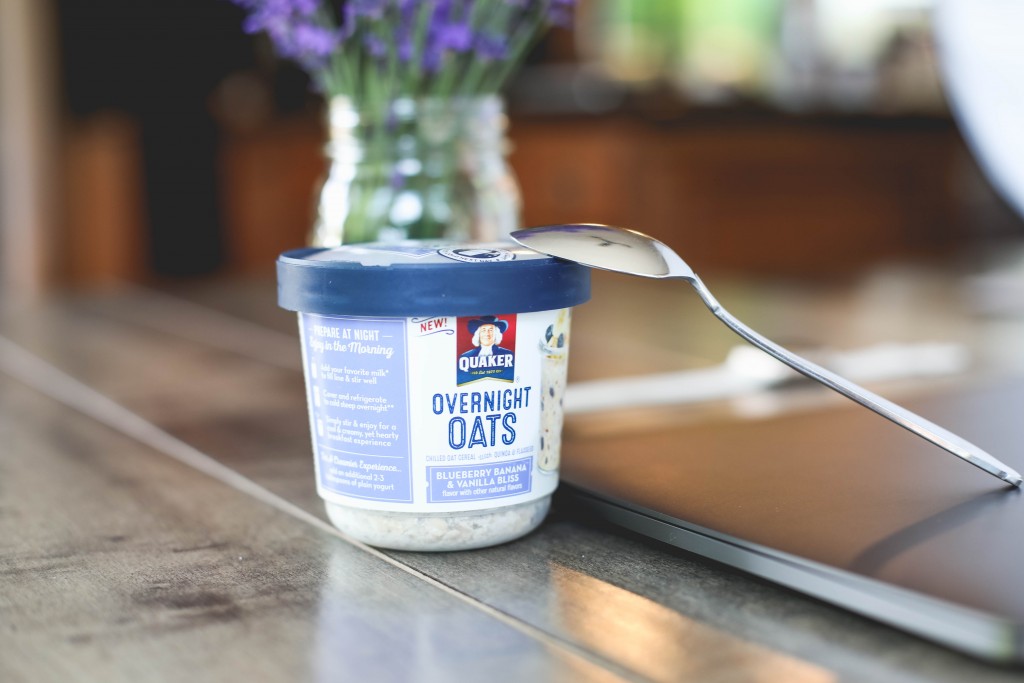 If you're on social media, you've likely seen the excitement over "overnight oats." My first thought was, "sounds good, but I don't have time for that!" Those that know me know that I don't spend a lot of time cooking in the kitchen. (Jon makes most of our dinners.) So following a recipe that's more than three ingredients really isn't for me. Thankfully, there's a new option for me!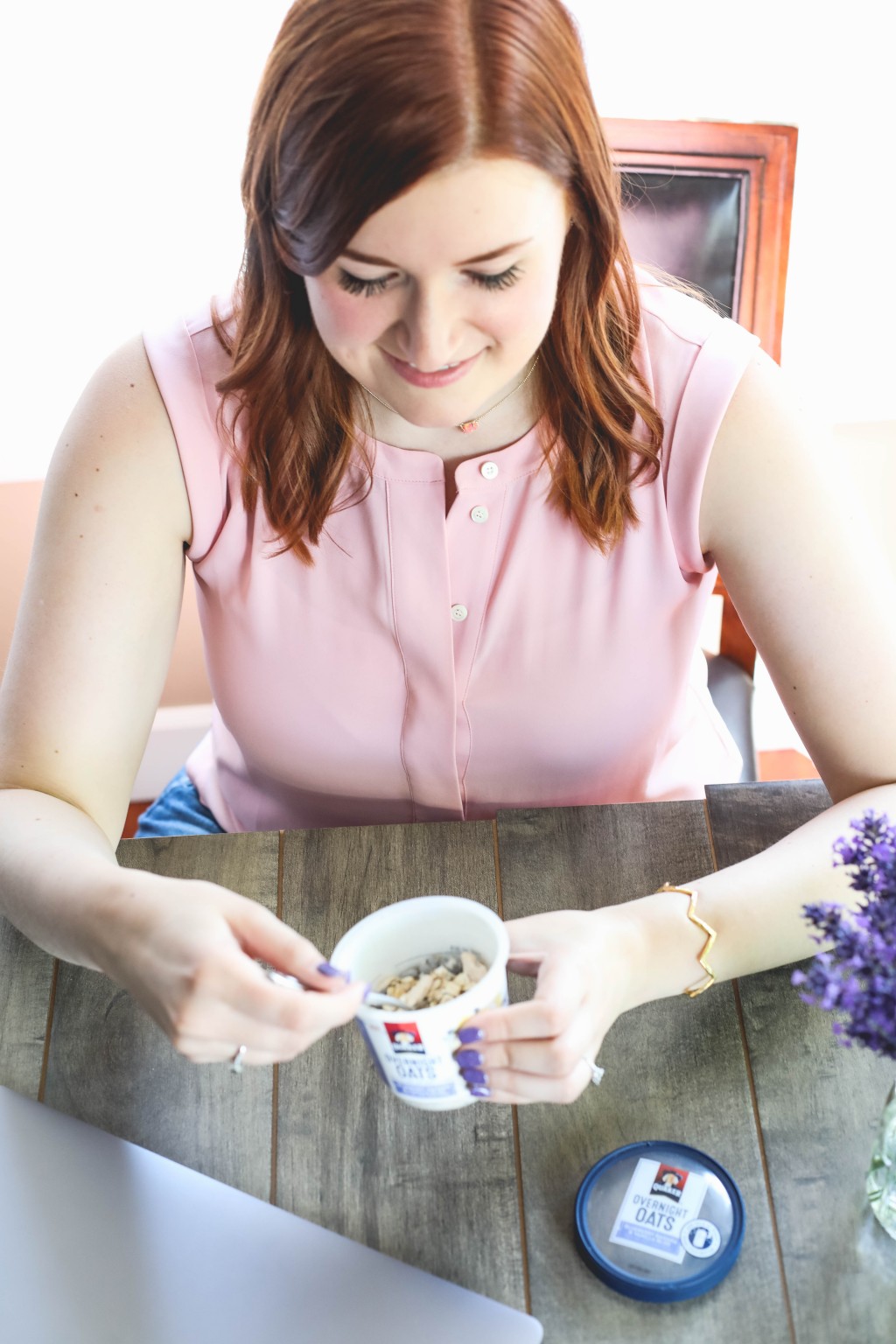 Quaker has done the hard work of putting all those ingredients together in one cup for me! No longer do I need to find a recipe, buy the ingredients, and spend the time measuring out all of those ingredients before I can head to bed. Instead, I just grab the new Quaker Overnight Oats, which come ready with all my favorite ingredients including 100% whole grain oats, other oats, fruits, quinoa, flaxseed and nuts. All I have to do is pour the milk in, and put it in the fridge next to my lunch. I'm not big on milk but I do like my oatmeal thick, so I actually fill my cup up just a little below the handy fill line. But Jon, who has literally been eating oatmeal for breakfast since he could eat breakfast, likes his oatmeal thin and adds a bit more milk. Each serving has at least 11 grams of protein if you use Vitamin A or Vitamin D milk.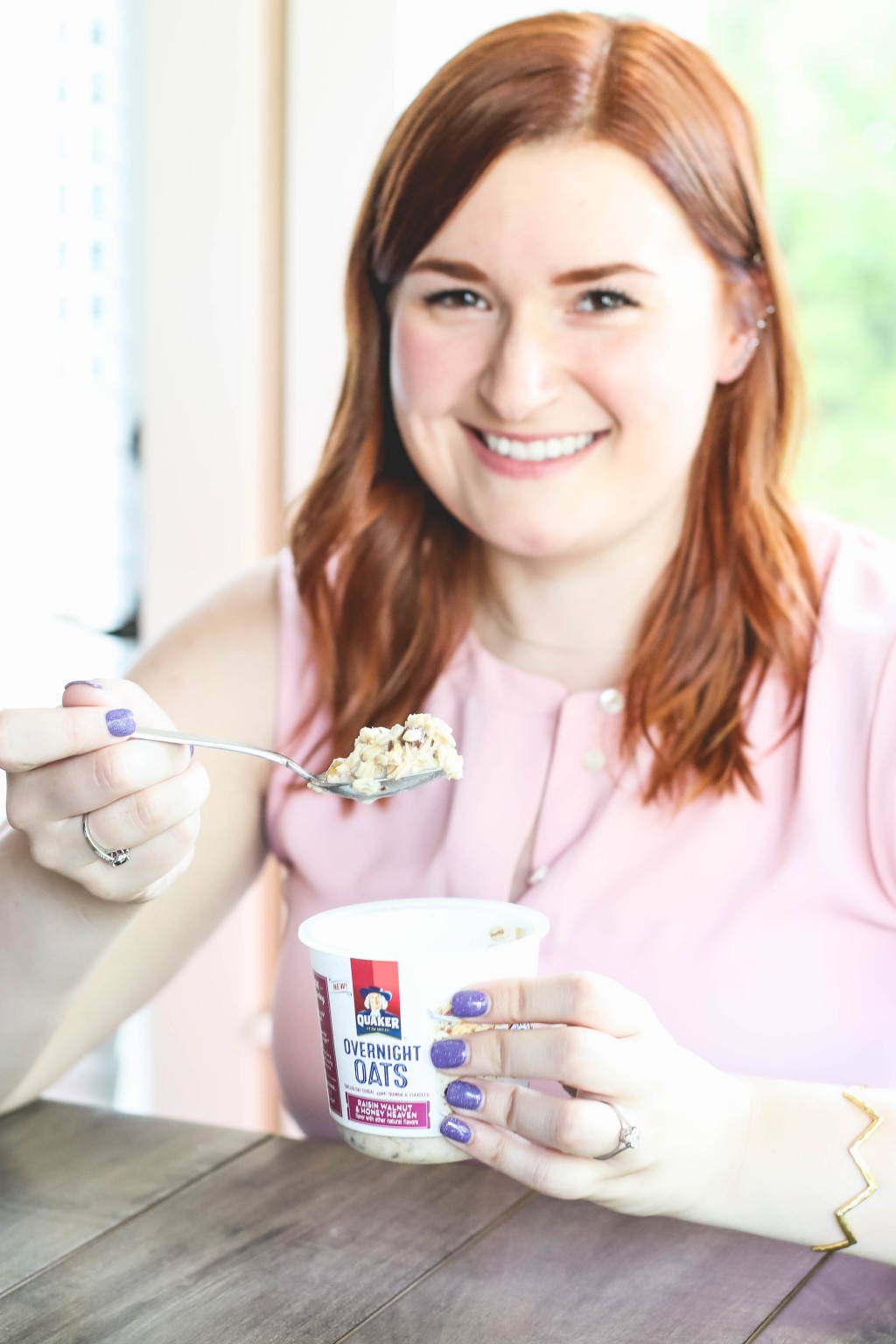 Even better, Quaker has four different flavors, which is more than the chocolate and vanilla flavor choices I get with my protein shakes. And, it takes less time to grab the cup in the morning than it did to make my protein shake. I think this means I can hit the snooze button one more time! (Sorry Jon!)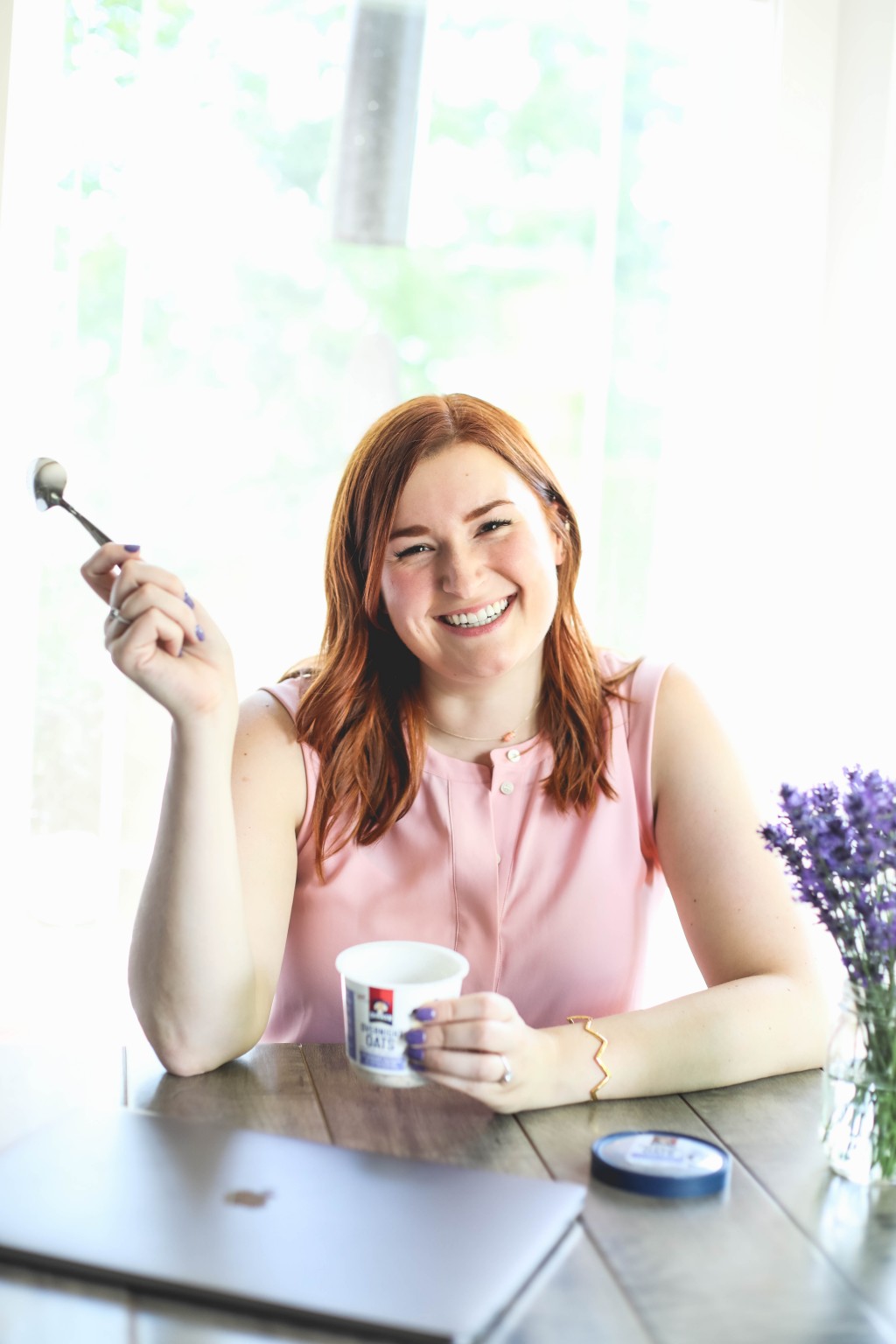 This post is sponsored by The Quaker Oats Company, but all opinions are my own.