How To Create a Bridesmaid Proposal Box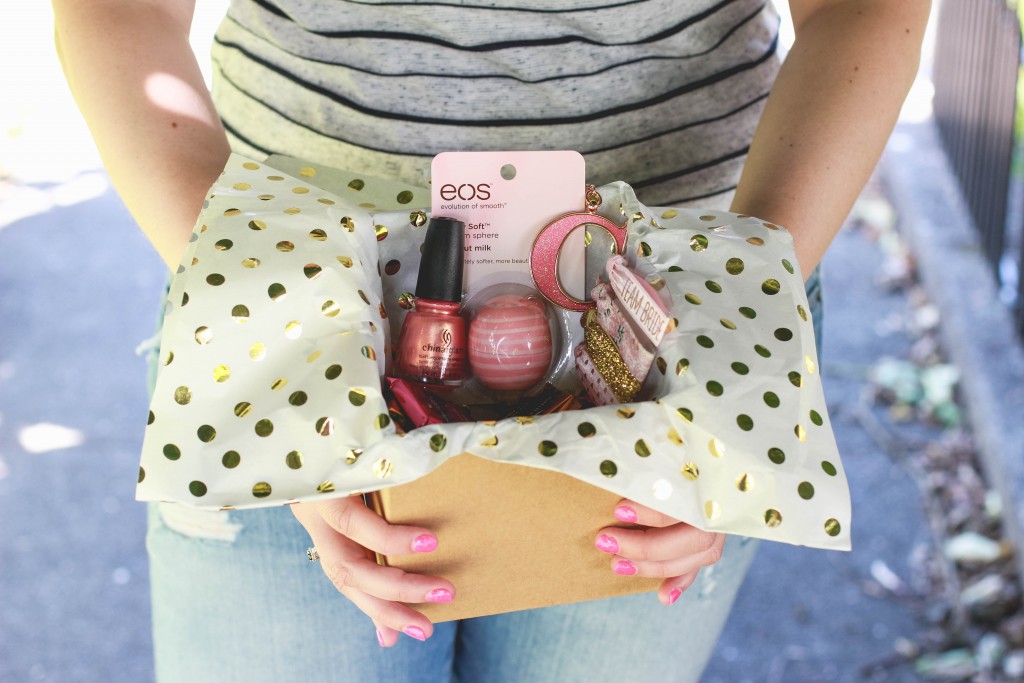 Shortly after our engagement, I started thinking about who I wanted in my wedding party, and then… I had to figure out how to ask them! I didn't want to be super informal and text the girls, but I didn't want to call them either. I swore I wasn't going to be one of those brides who did all of the Pinterest-y things but here we are… I settled on doing a cute little DIY to create my own bridesmaid proposal box. It seemed the most cost effective option given that everything I could find on Etsy was a little spendier than I wanted.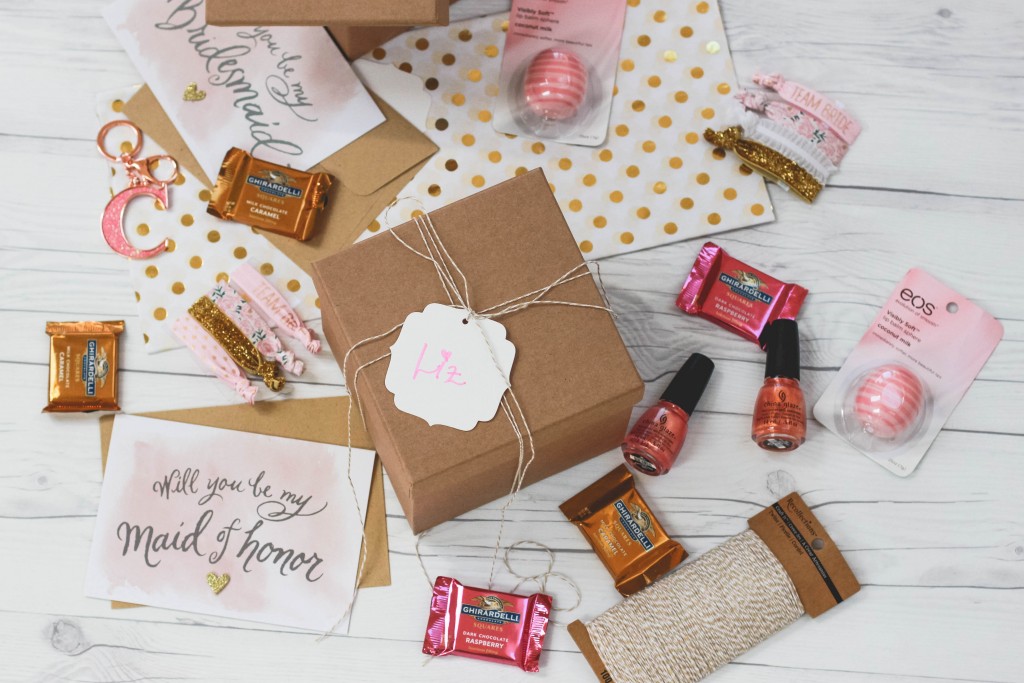 Step 1: Pick a Color Scheme
Our wedding is in fall 2018 and while I could have waited until after I picked my wedding colors to create these bridesmaids boxes, I was way too excited to wait. Plus, I wanted the girls opinions when it came to choosing wedding colors! In a perfectly planned world, I would have coordinated the boxes with our wedding colors; but since real life is not like a Pinterest board, I picked two colors that would be relatively easy to find matching items: pink and gold.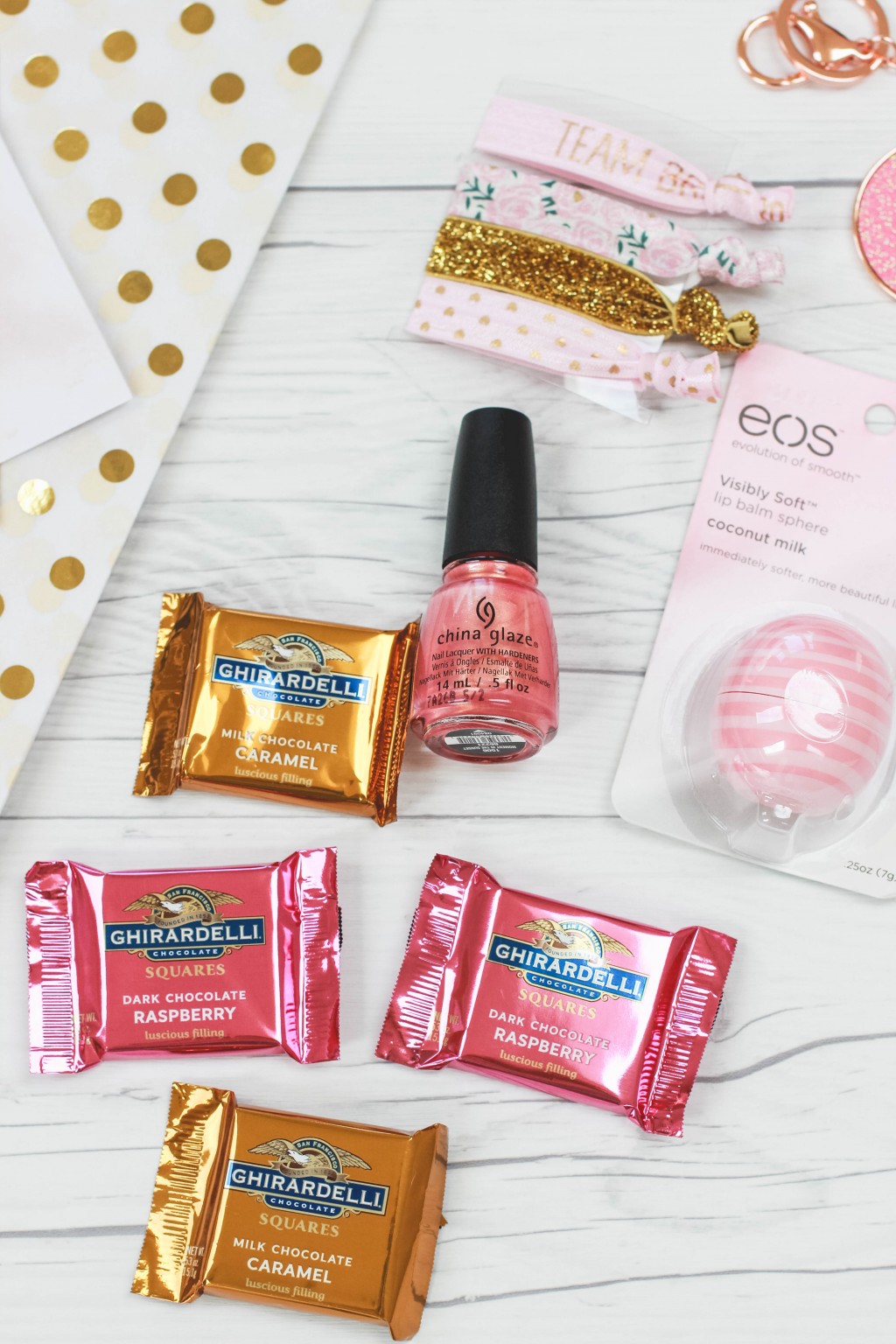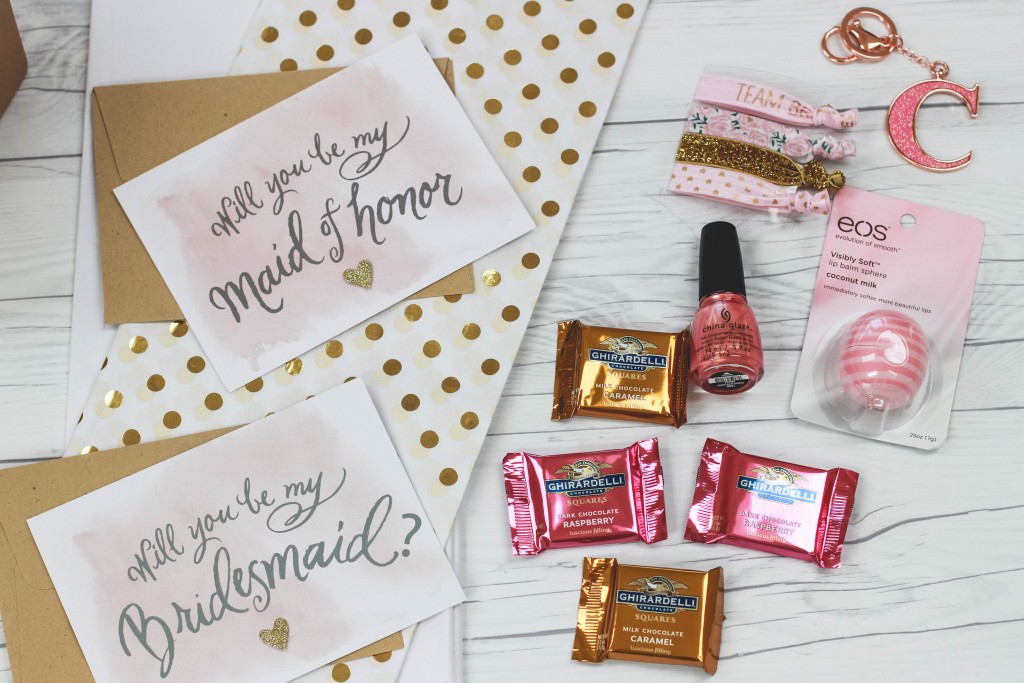 Step 2: Select Items
For me, budget was at the top of my mind but I didn't want to make the gifts seem cheap and tacky. I also needed the items to be light enough to mail at a decent price and I wanted the boxes to be items that could actually be used. I wasn't asking for much was I? While walking through Target, I found Ghirardelli chocolates wrapped in pink and gold, a pinkish-gold hued nail polish, and the pink eos lip balm. I still wanted to find something a little more personal to get the girls so I went to Charming Charlie and found cute little initial key chains that coincidentally matched my color scheme! Charming Charlie also had some wedding themed hair ties that I grabbed and later divided up between the boxes. So cute!
[show_shopthepost_widget id="2734579″]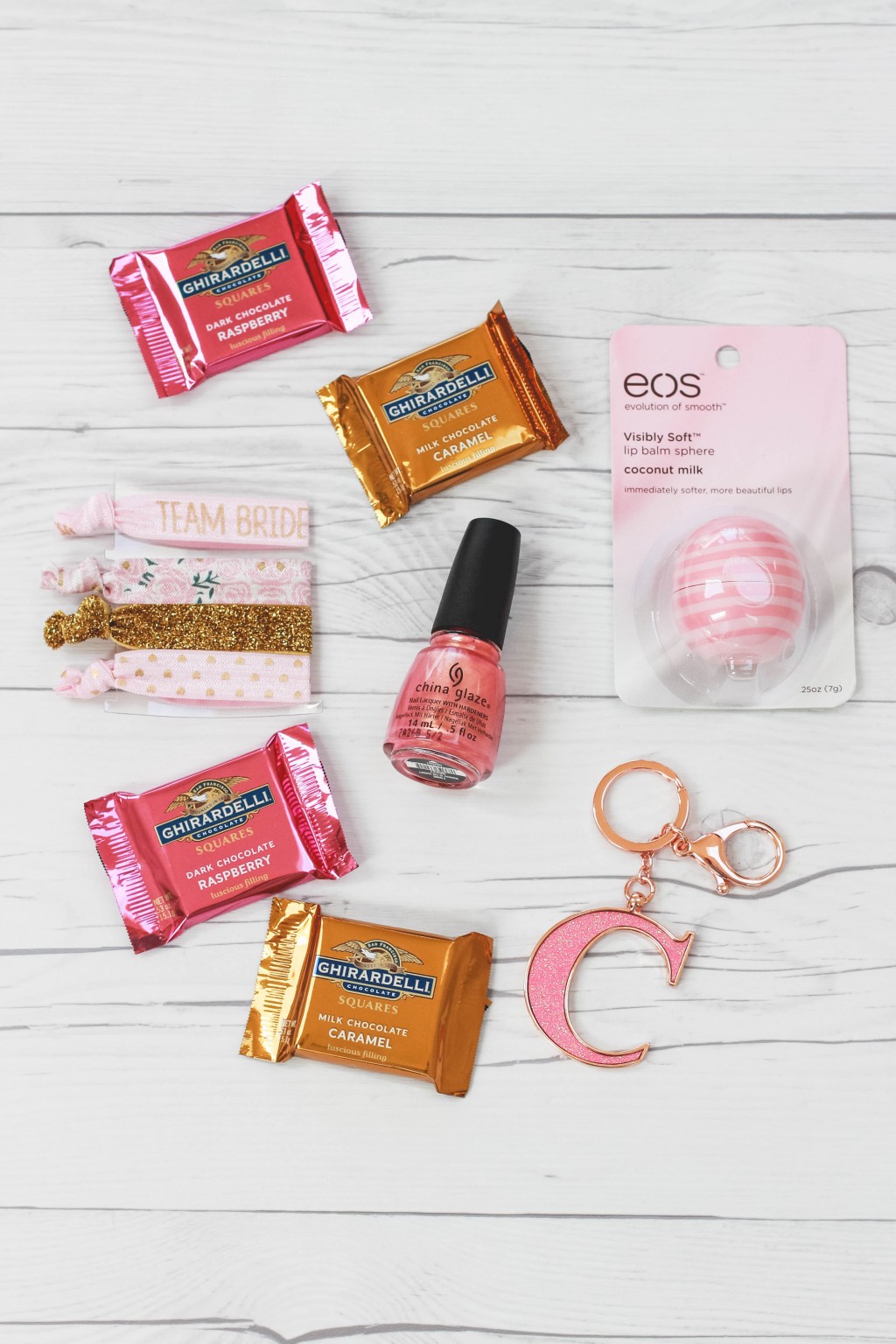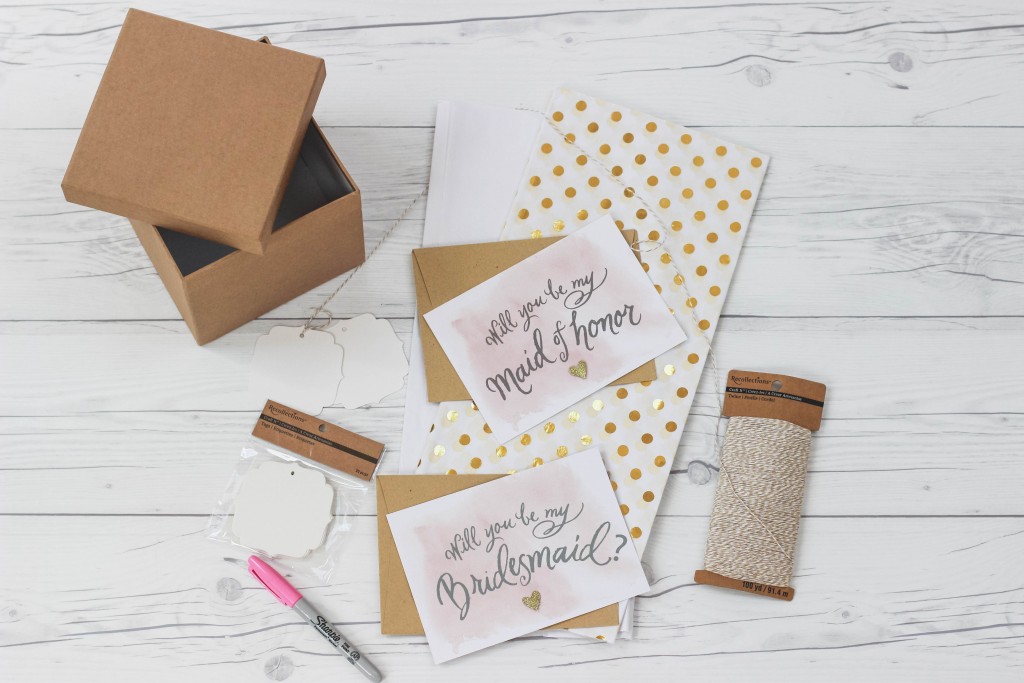 Step 3: Find a Container and Filler
This was the hardest part for me! Finding a container that wasn't too big and bulky or too expensive (it's amazing how pricey boxes can get). I spent a good hour walking around Michaels attempting to find the perfect container. I finally stumbled upon these plain brown boxes that ended up being just the right size after adding in tissue paper and tying up with some string. Bonus points for these boxes because they fit perfectly in a Priority Mail box from USPS!
[show_shopthepost_widget id="2734584″]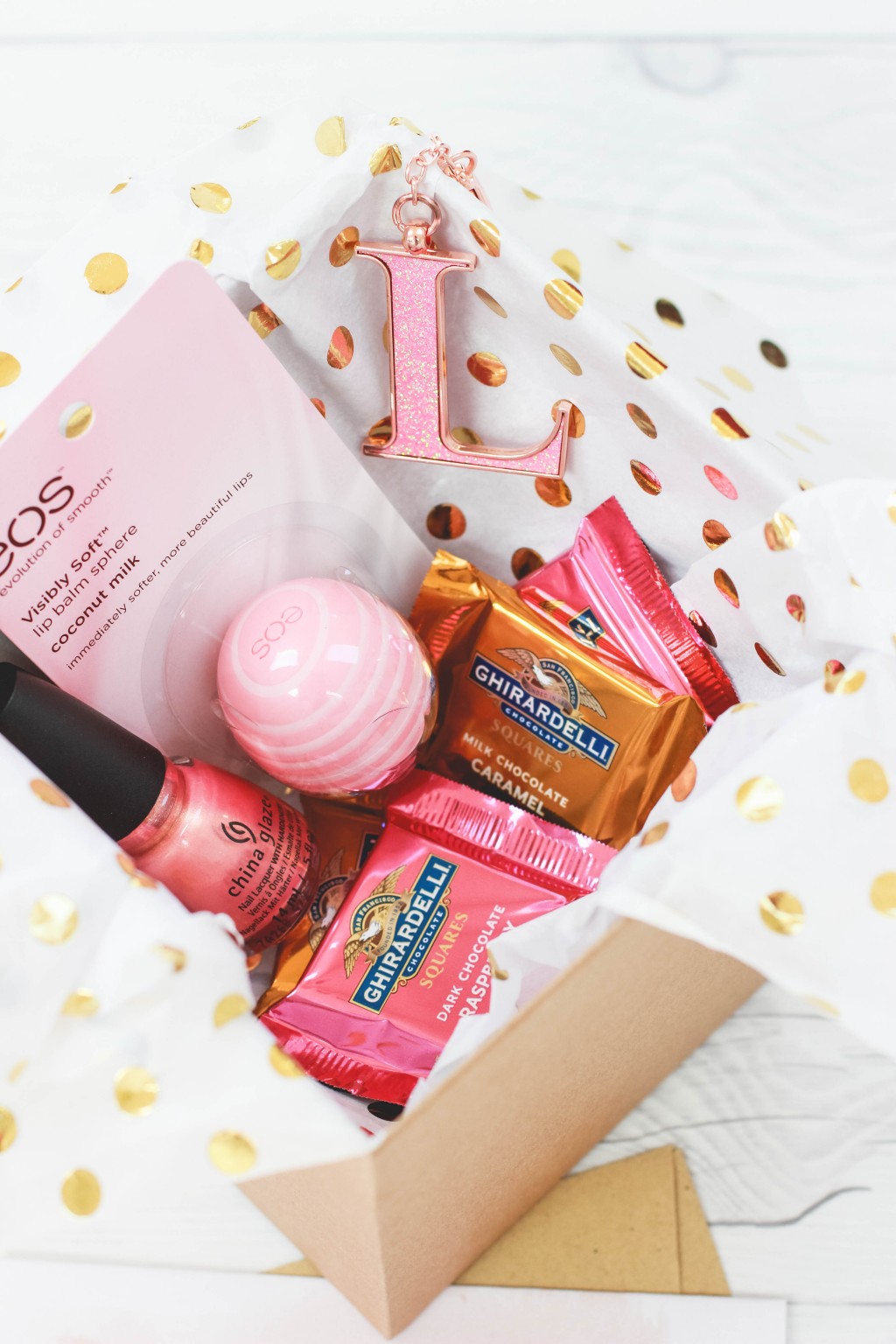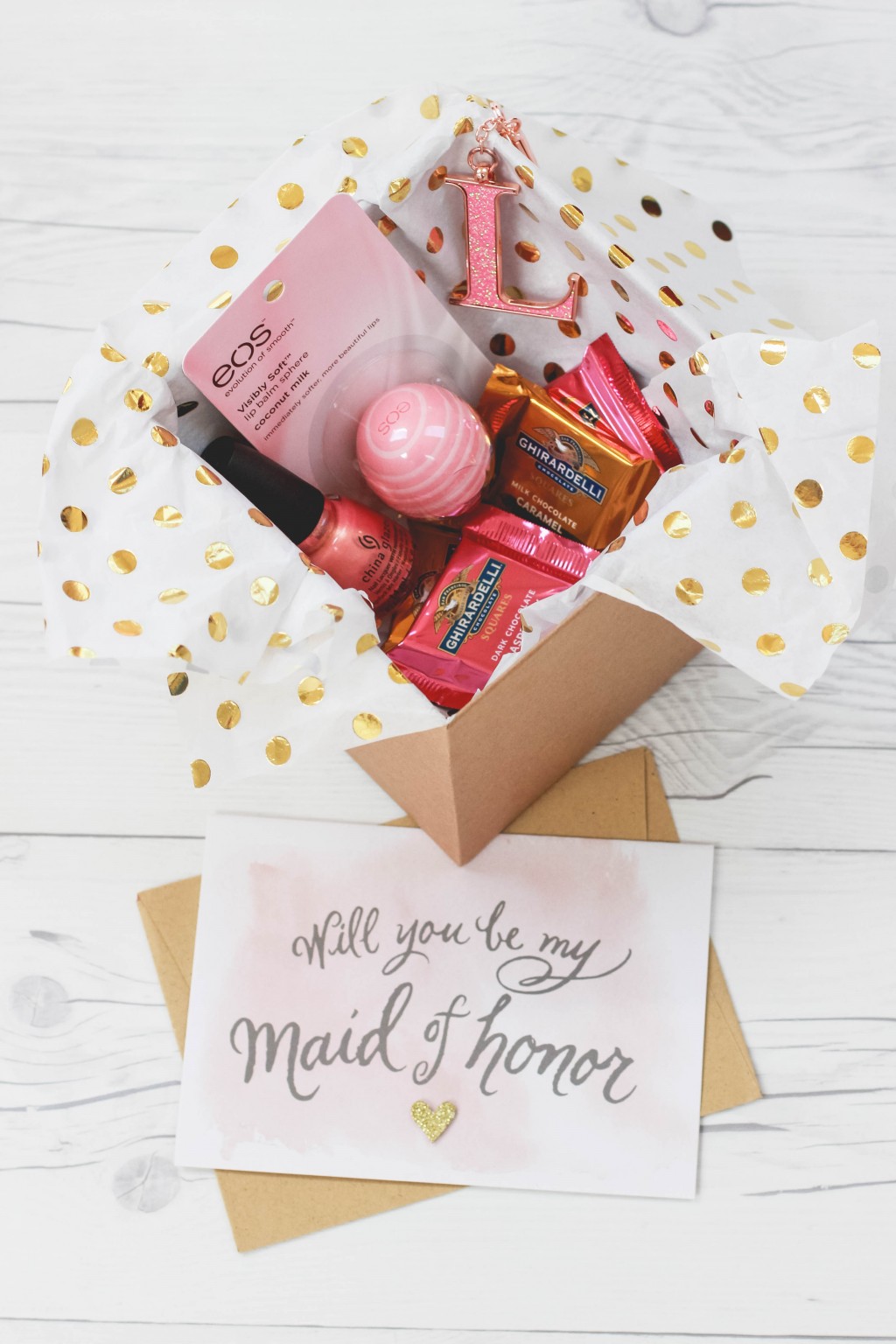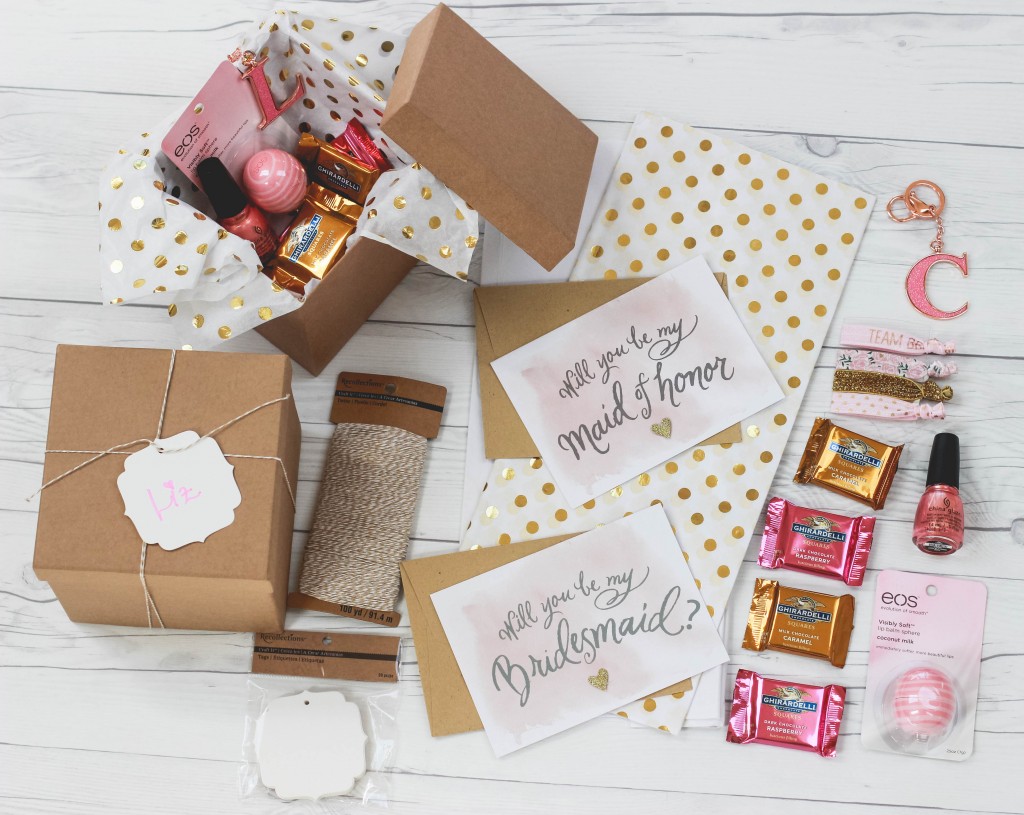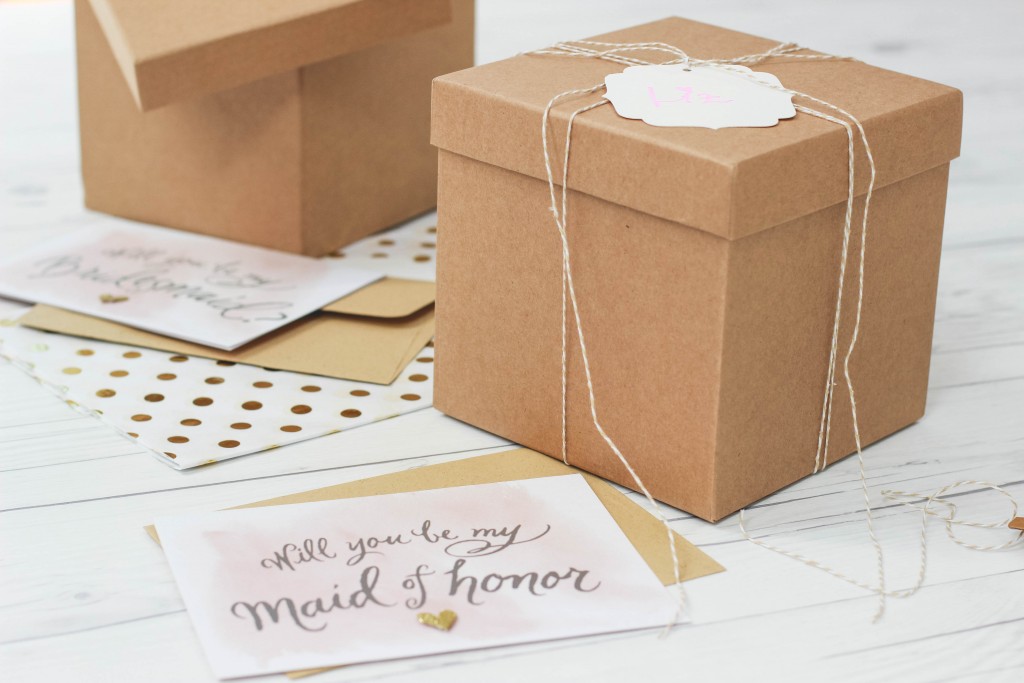 Step 4: Deliver!
I hand delivered one box to a bridesmaid and I had to mail the other three – I anxiously waited until I heard from the girls! And don't worry they all said yes!