Staying Active in Cuba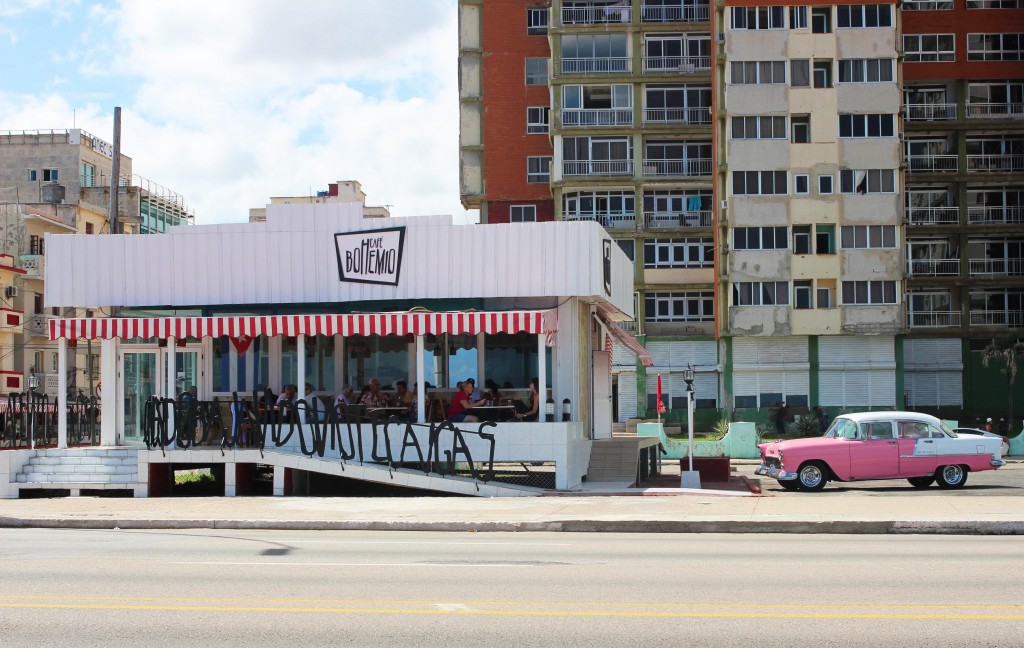 HAVANA
Lonely Planet walking tour
To get an introduction to old Havana, grab a Lonely Planet book and follow their walking tour at your own pace. It isn't a long walk, but depending on how often you stop, it can take you several hours.
Walk along the Malecón
The Malecón is one of Havana's most famous sites (though there are many Malecóns in Cuba). It's basically a five mile cement esplanade on the water front where the waves crash, lovers flirt, and fishermen cast their lines. If you do want though, go early in the morning or late at night as there isn't a lot of shade, the Cuban sun is hot, and there are four to six lanes of traffic right next to the Malecón.
Malecón ride in classic car
Rather than walk the Malecón in the middle of the day, go for ride in a classic convertible! Classic cars abound in Havana, but an easy and decently priced place to pick them up is in the Plaza de la Revolucion.
Plaza de la Revolucion
Located in the Vedado neighborhood of Havana, the Plaza de la Revolucion is where Fidel Castro and many other political figures have made speeches to the public. The plaza is easy to find as the José Martí Memorial on one end of the plaza stretches 358 feet into the sky. You'll know you're there when you see the multi-story white outlines of Che Guevara and Camilo Cienfuegos across the plaza.
Castillo de la Real Fuerza and nautical museum
This former star-shaped fort is now home to the nautical museum. It's free to tour, but personal tour guides are at the entrance to give you a detailed history of Cuba's unfortunate nautical history for a few extra CUC.
Coche Mambi
Located just a couple minutes from Plaza de San Francisco, the Coche Mambi is beautiful train coach used by Cuban Presidents for years. You're welcome to tour the coach for only a tip as you leave.
Castillo de San Carlos de la Cabana
La Cabana is the fort across the harbor from old Havana. There are actors dressed in military garb parading around the fort. Be sure to be there in the evening as they fire off the cannon at 9 p.m. each night (though people will start standing around the cannon at 8).
El Morro castle and lighthouse
Right next to La Cabana is El Morro, a castle looking out over the ocean.  A lighthouse now stands in the middle of the castle.
Coppelia
Coppelia is an entire park dedicated to eating the cheapest ice cream you'll ever eat. See my "Foraging for Food in Cuba" post for more details about what to expect and when to go.
Handicraft markets
For cheap and unique souvenirs, visit one of Havana's handicraft markets.  We visited a couple and walked away with lots of earrings, wood trinkets, and other goodies. We found one along Obispo in old Havana and the other near Coppelia (around Avenida 23 and Calle N). Feel free to bargain with the vendors!
Ballet Nacional de Cuba
We went to an evening performance of the ballet and were quite surprised and intrigued by what we saw. A lot of the dancing was more flamenco than traditional ballet, but some of the dances were also rather provocative and forward thinking – not what we were expecting to see in Cuba.
Hotel Nacional Parisien Cabaret
Much more convenient and half the price of the Tropicana, the Parisien Cabaret at the Hotel Nacional was still a great variety show. It was easy to get tickets at the hotel just a few hours before the start, and they had options for dinner beforehand and drinks and snacks during the show. At midnight the show ends but they start doing dance lessons on the stage with the audience.
Cemetario de Colon
The Christopher Columbus Cemetary in Vedado is an extremely large cemetery inside the city of Havana and is considered to be one of the finest in the western hemisphere. It has many mausoleums and monuments to many important people, including firefighters, former U.S. naval officers, and baseball players.
El Capitolio
El Capitolio is Cuba's capitol building and it is based on the White House in Washington D.C. It is located in the central part of Havana. Unlike the White House, there's no one to stop you from walking up as close to the building as you like. Nearby are a bunch of the classic convertibles willing to take you for overpriced rides around the city.
Partagas Cigar Factory
We didn't actually go in to the factory or museum since we had already been in several in Viñales. However, I did buy a few cigars for my dad from their large selection just before we returned home
We didn't have time to visit everything, but here are some other activities recommended to us: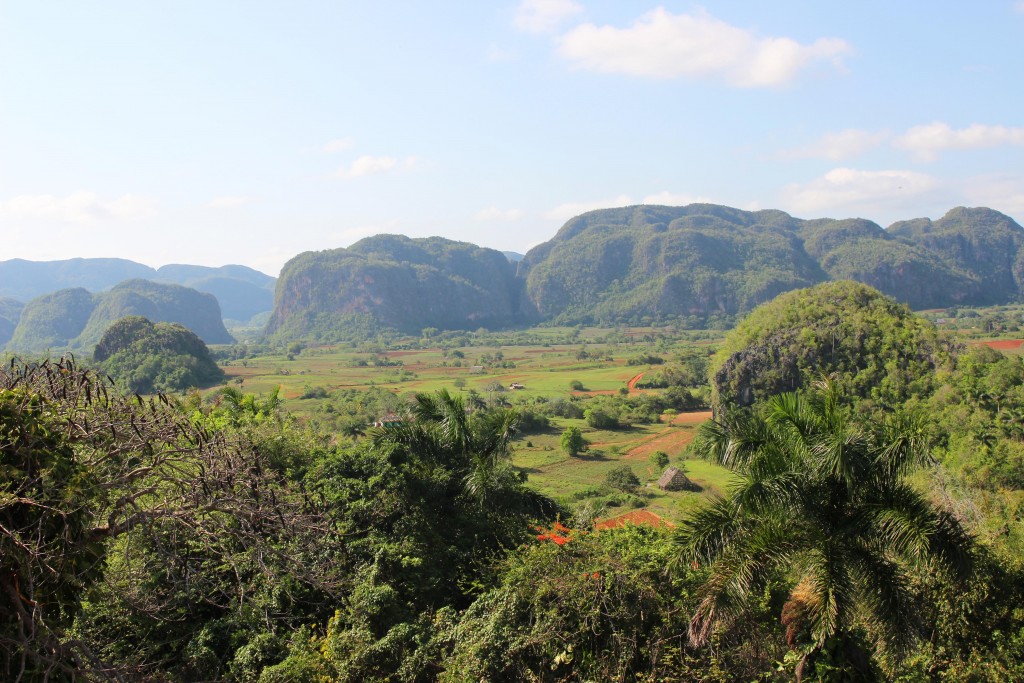 VIÑALES
At Cuban Style horseback ride
Viñales lies in a beautifully green national park accented with tall limestone walls.  The folks at At Cuban Style will be happy to put you on the back of a horse and take you out into the Valle of Silencio. Our ride started in the afternoon and we made stops at a coffee farm and a tobacco farm before heading up to a wooden tower to watch the sunset.
At Cuban Style sunrise hike
We weren't tired enough from our sunset horse ride that we got up before dawn and hiked up a hill to watch the sun rise over Viñales. Afterwards, we headed to an organic farmer's house and then back to town via a cafeteria serving the best Piña Coladas in all of Cuba.
Cueva del Indio
Grab a taxi from town to visit the Indian Cave just a couple miles outside of the town. There were a lot of tourists there, but while you wait for your turn to buy tickets, you'll meet the local "natives". (Just watch out for the tree rat.) Once inside the cave, you'll board a motor boat and be guided around the cave while floating on the water.
Discovery Viñales tour
If we hadn't already been to the Indian Caves, the prehistoric mural, and to a tobacco farm, this tour would have been great. Even still, we got to experience a few new places including a botanical garden, another cave, a cigar factory, and an organic farm/restaurant whose dinner for 2 served enough food for a dozen people.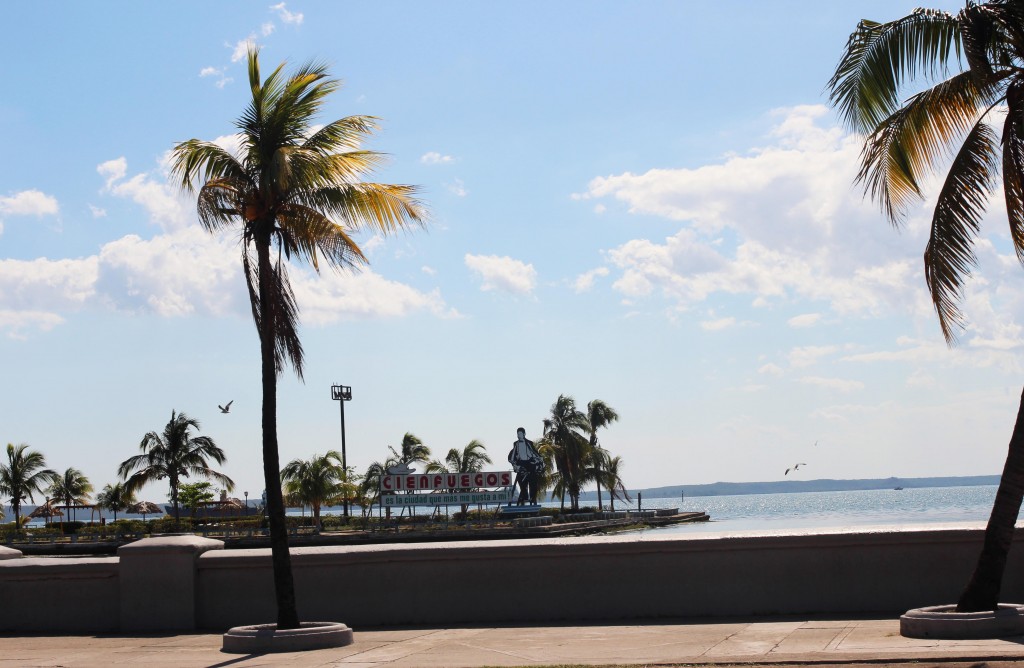 CIENFUEGOS
Walk along the malecón to old town
Like many cities on the water, Cienfuegos has a esplanade next to the water. It's nowhere near as big or long as Havana, but it's still a beautiful walk.  And if you go all the way down to the marina, you can expect to see some large, foreign yachts visiting.
Guanaroca Lagoon (flamingos)
This lagoon is known for its flamingos. You have to arrive early (before 8:00 a.m.) as there are only a few boat trips available. Unfortunately, the morning we arrived there was a problem with the boats so we didn't actually get to go out.
Rancho Luna Beach
Not far out of town is a very nice beach park. There are permanent canopy umbrellas to park yourself under, a beach chair is just a couple CUC to rent for the entire day, and attendants from the nearby restaurants will stop by to ask if there is anything you need. You can also rent snorkeling gear from the lifeguard station to visit the reef that starts just a few feet out from shore.

TRINIDAD
Handicrafts market
During the day, many of the streets surrounding the center of town turn into a long market filled with many handmade items. It's a good place to find souvenirs for all your friends and family back home.
Convento de San Francisco de Asis
For a good view of the city, head up to the top of this bell tower turned revolution museum. The entrance fee is minimal and you'll get some great sunset shots if you head up just before the museum closes.
Parque Natural Topes de Collantes (Cubatur)
We hadn't booked a tour ahead of time for our full day in Trinidad, so we went over to the Cubatur office to see if by chance they had any tours in the nearby national park. To our luck, they had one leaving in half an hour that would last for most of the day. We loaded up in the back of a retired Russian army truck and let it head up to the start of our hike deep in the woods.  Along the way we stopped at a great look out, a local coffee shop, and a farm stand.  The hike itself included a visit to a cave, a waterfall, and an hour long visit to a swimming hole where we let the little fish nibble on our feet. Once we reached the end of the hike, we sat down for an afternoon meal at a local restaurant right at the end of the trail. This tour was a highlight from our time in Cuba.

SANTIAGO DE CUBA
San Pedro de la Roca del Morro Castle
About twenty minutes outside of town by taxi is Morro Castle. It's worth a visit to see what an old castle in Cuba looks like. You'll come across lots of tiny lizards, and if you watch carefully, you may be able to find ones that are up to a foot or two long.
Lonely Planet walking tour
A great way to get to know Santiago is to take Lonely Planet's self-guided walking tour. You'll start down at the harbor where the cruise ships arrive and make your way up through the old town and by several parks.
Balcón de Velázquez
You can do this during the walking tour or come back later. This balcony looks out over the town and to the bay. Watch for the volunteer guides who will be happy to give you a five minute history of the balcony and the area. (Just give them a tip before you leave.)
Museo 26 de Julio (Cuartel Moncada)
Not far from the end of the walking tour are the Moncada barracks, now a primary school. At the back of the school is the 26th of July Museum. Go in to take a look at the pictures, clothes, and weapons from the attempted overthrow of the Moncada barracks, or at least to get a break from the heat outside.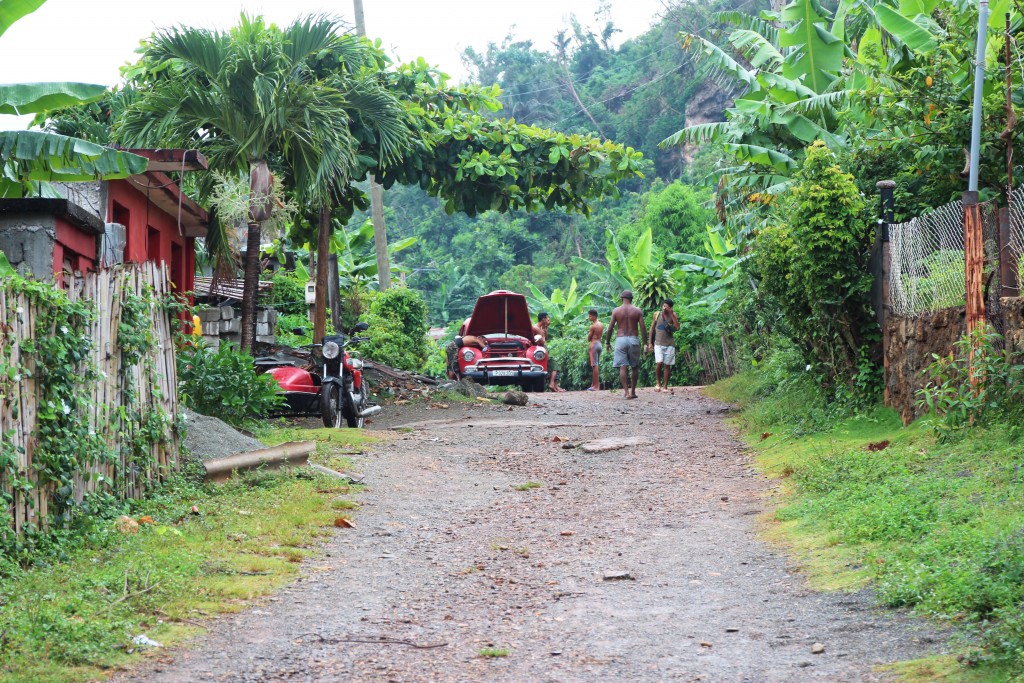 BARACOA
Tour guide with José Ángel Delfino Perez
José Ángel doesn't have a website – you can reach out to him via email before you arrive. He came to our Casa the night before our arranged tour and gave us a number of options for our tour. We chose the chocolate tour (Baracoa is home to Cuba's chocolate industry), so José Ángel picked us up the next morning and started our tour off with a visit to a cocoa farm, where we bought way too much chocolate. After that, we went for a short hike and then a row boat ride where José Ángel went into depth about Cuba's flora and fauna. Finally, he took us to a beautiful beachfront restaurant where we ate some very good food and watched heavy storm pass through.
Museo Arqueologico la Cueva Del Paraiso
If you find yourself with a bit of extra time, head up the hill in Baracoa to the Archaeological Museum. It's a quick tour (it'll probably take you longer to get to the museum) but it is kind of quirky, you can find some rare snails, and you can get some good pictures of the town.
Walk along malecón
We walked the entire malecón our first night in Baracoa.  It's a quiet and peaceful walk from one end of town to the other. But, watch out for the cockroaches.