April Giveaways: Hyperice Vyper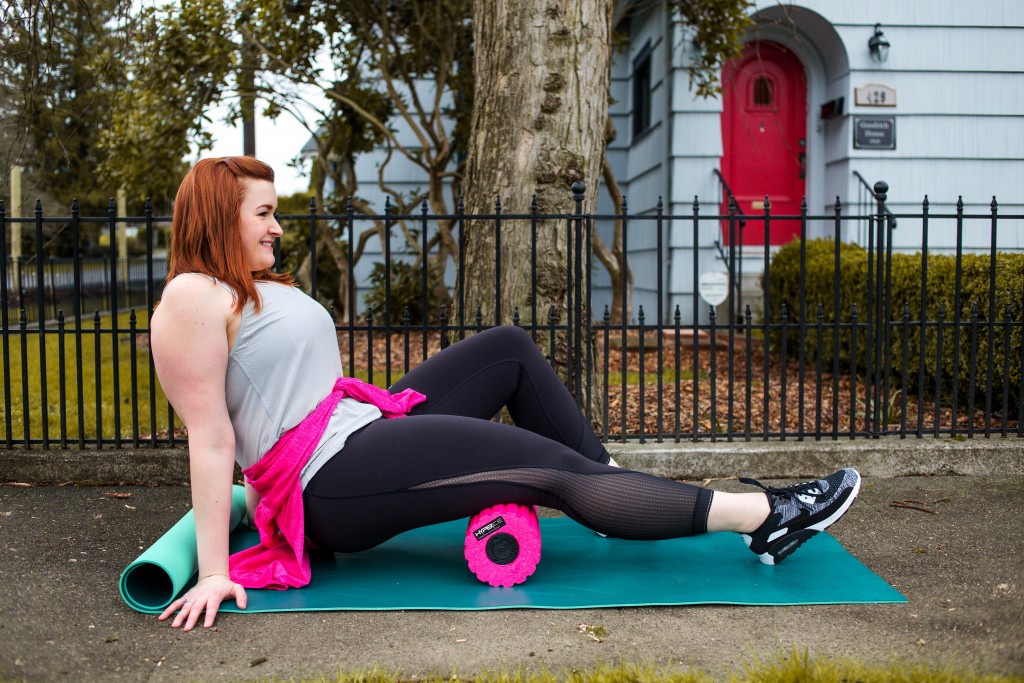 Alright, alright, you guys have heard me make this statement far too often, but as a fitness gal, the importance of stretching and recovery is important to me. Regularly on my list of stretching and post-workout self care is foam rolling. I truly dread it as it can be so painful, particularly when your muscles are super tight.
And yes, before you ask, I have tons of different types of stretching devices and equipment. My living room looks like a corner you might find in a gym, but each tool serves its purpose to keep me in tip-top shape so I can keep up with all of my classes and programs.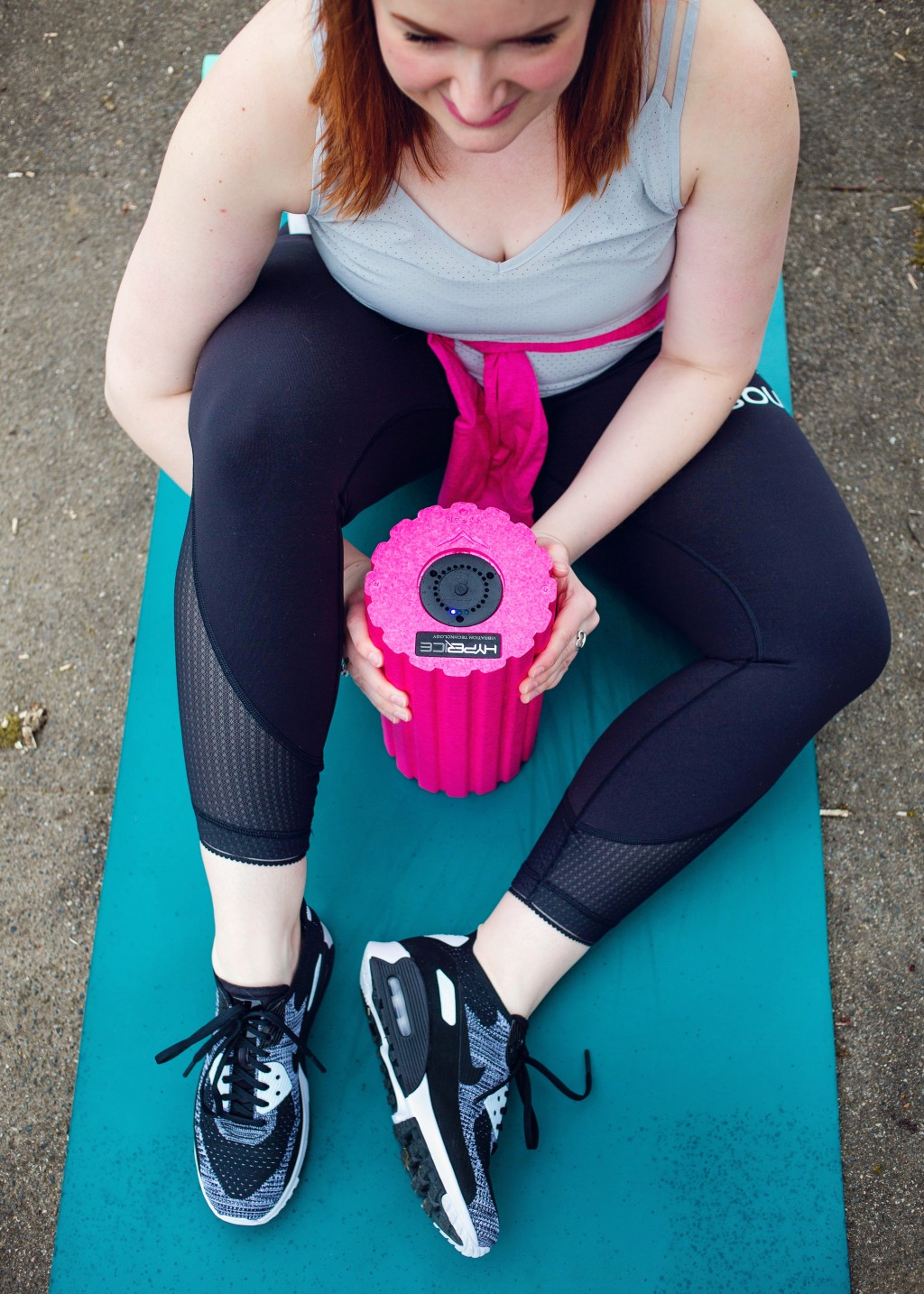 Recently, I added a new piece of equipment to my lineup and it's quickly become my favorite! And, it's a total game changer. The Hyperice Vyper is foam roller that vibrates. Yes, you read that right, it VIBRATES. I'll be honest, I was a little skeptical at first, but ever since I've had the chance to try it I've been obsessed with it.
The Hyperice Vyper is made with vibration technology, featuring 3 different speeds and a 2-hour battery life on a full charge. The vibration stimulation takes away the pain that can be experienced when foam rolling. I don't know how, but it's amazing and completely life changing. Now I actually look forward to foam rolling!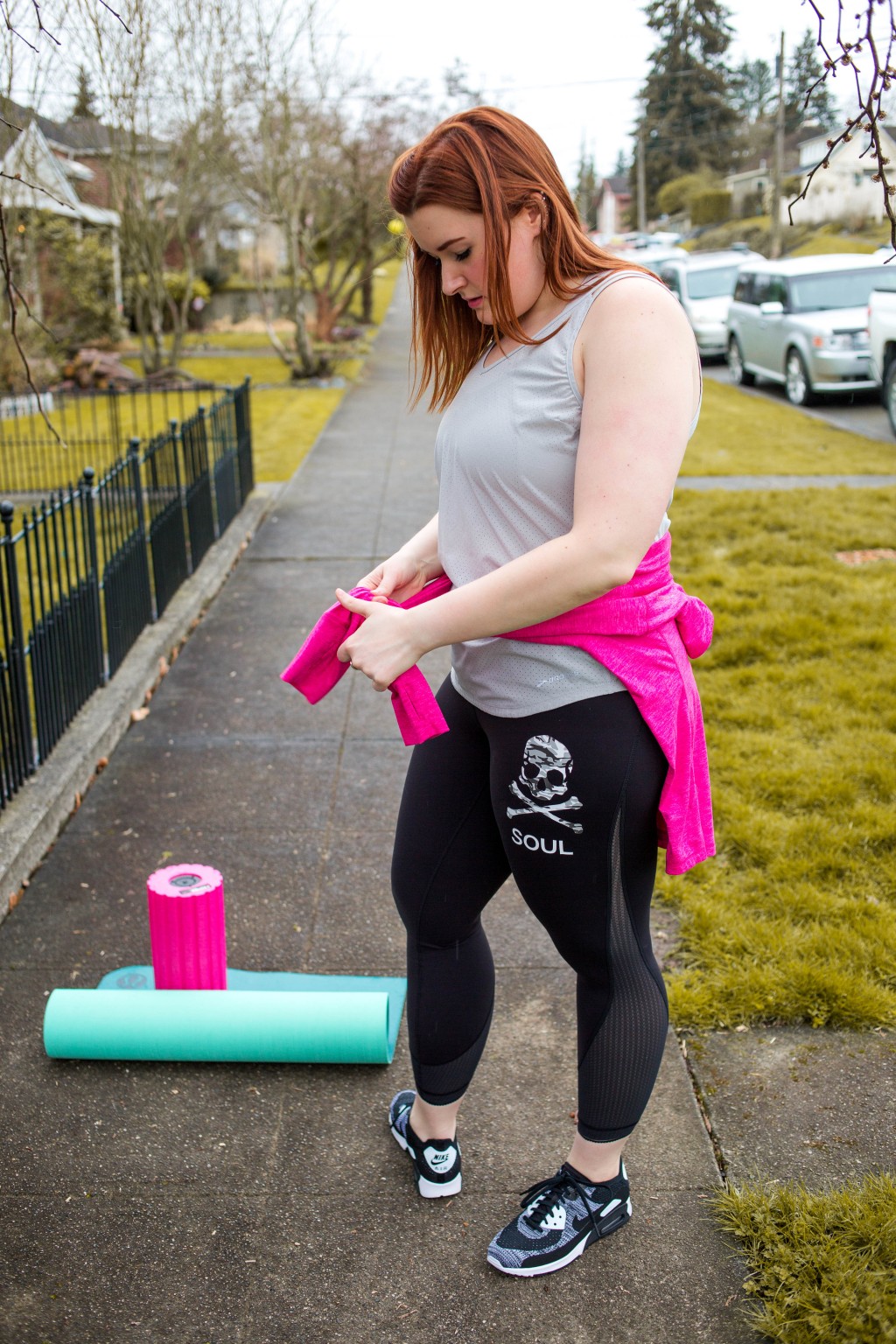 The device itself is small so you it's easy to transport with you from place to place, or even travel with it. I've been toting it around in my car to bring to my Chiropractor, Physical Therapist, and like-minded fitness friends and instructors to show it off. Everyone I've shared it with has loved it too.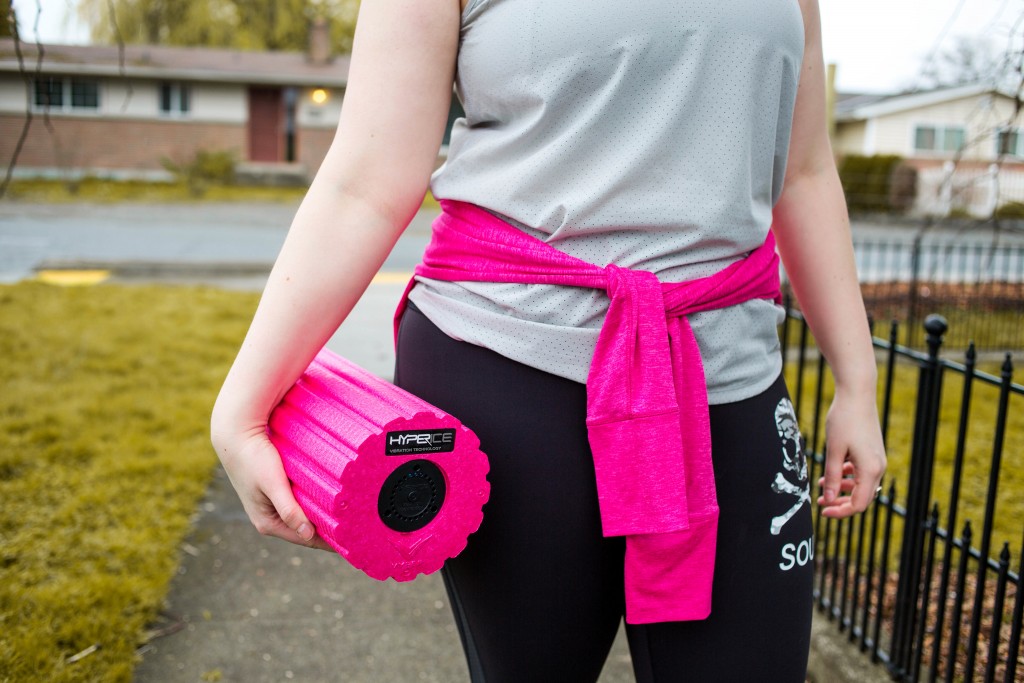 And now I get to share my love for Hyperice with YOU! One lucky winner will get a Hyperice Vyper. Plus, All Things Kate readers can get 30% off the Hyperice Vyper and Hypersphere with code KATE30 through 5/15/2017. I'm definitely going to be ordering the Hyphersphere!
[rafflecopter 378a24f451]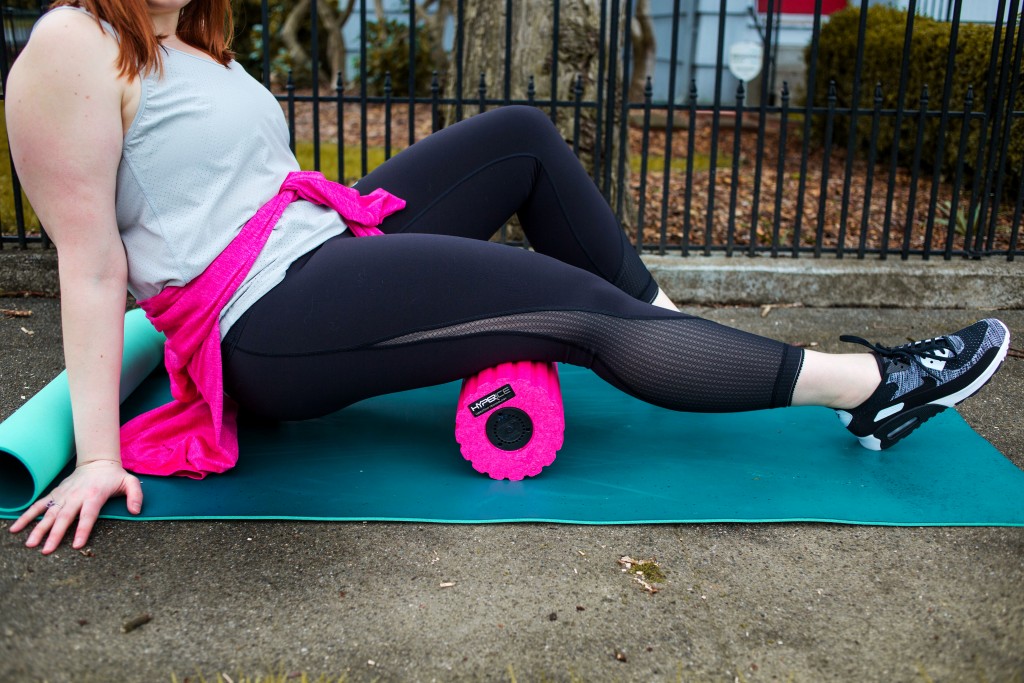 Top c/o Brooks Running // Sweatshirt // Pants // Shoes // Yoga Mat // Foam Roller c/o Hyperice
All Things Kate readers get 30% off the Hyperice vyper and Hypersphere with code KATE30 through 5/15/2017
Created in partnership with Hyperice