April Giveaways: Vooray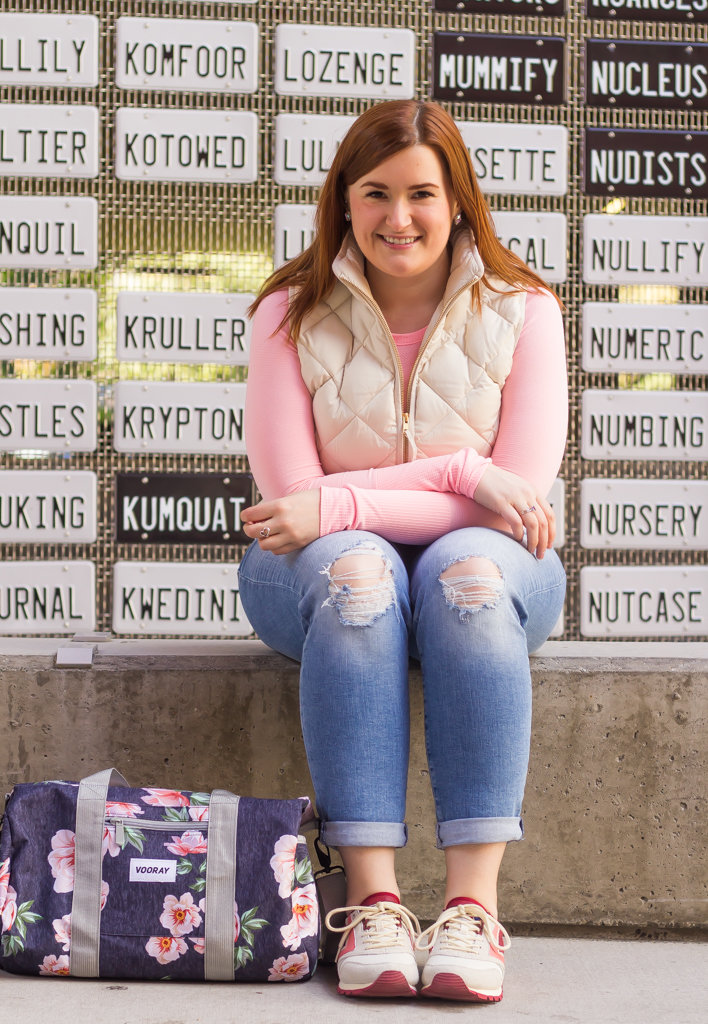 The other week I was carrying my normal backpack for work, my lunch bag, a gym bag, and two other bags with me, when an exec in my building asked if I had enough bags. I laughed but became slightly embarrassed about the number of bags I was carrying. With my packed schedule and various activities, I'm always toting around bags to carry my gear. Can you really blame me? In any case, now I'm trying to tone down my bag lady-ness with style.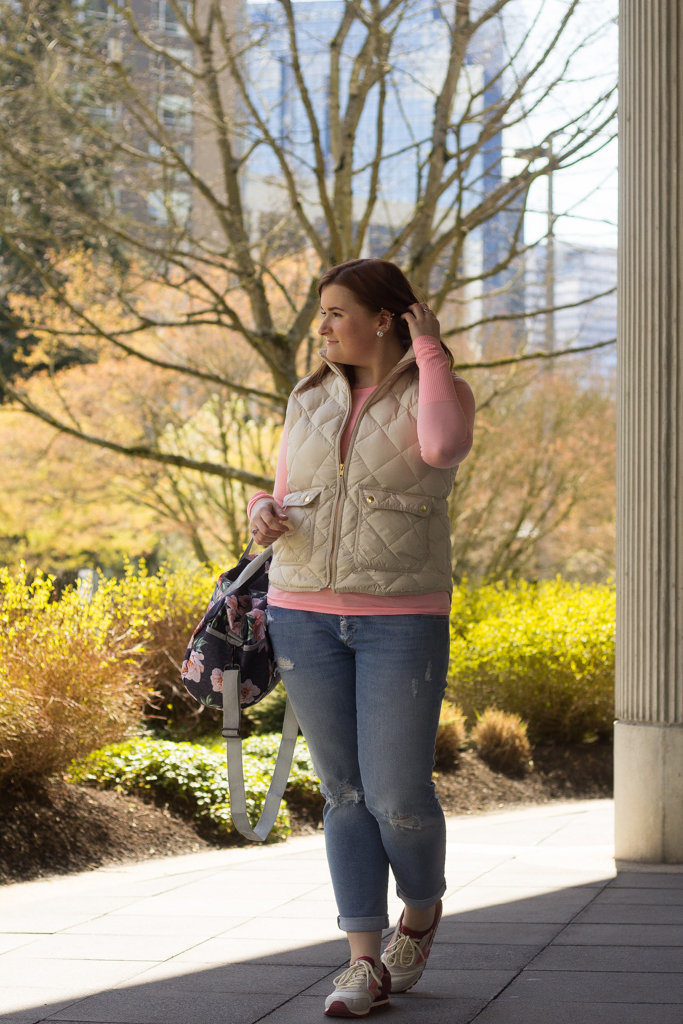 Just like my leggings, I love a bag with a bold color or pattern, especially something unique. One day as I was scrolling through Facebook and I stumbled upon this stunning Vooray bag and immediately fell in love with the print. I knew it would be the perfect gym bag for spring and summer. It's so bright and happy!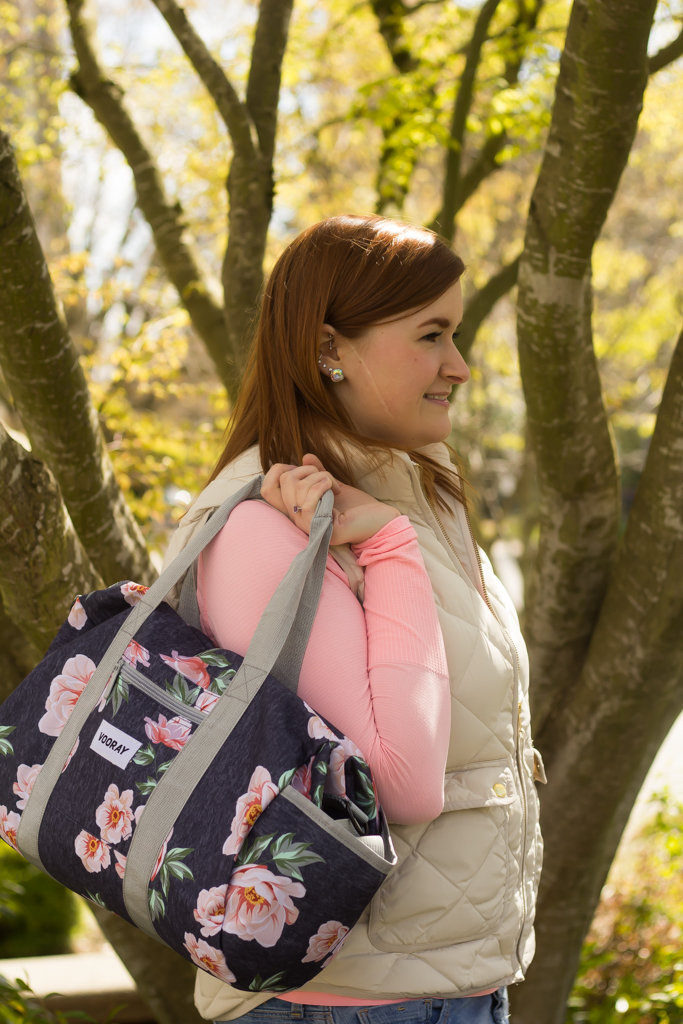 I've been using the Roadie Duffel for the last few weeks and it's been so nice to carry this bag around. Every time I pack it for the next day or grab it when I head out to my car, I smile. The pattern makes me so happy.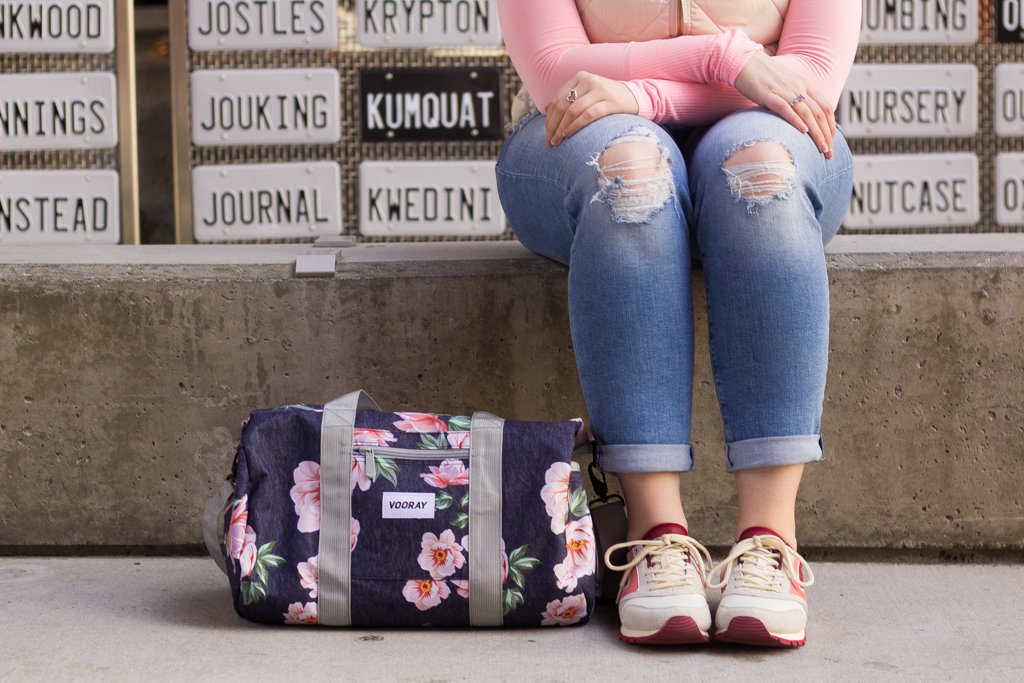 The bag is made from super lightweight materials and the one, large main compartment makes it easy for me to quickly unpack and repack the bag.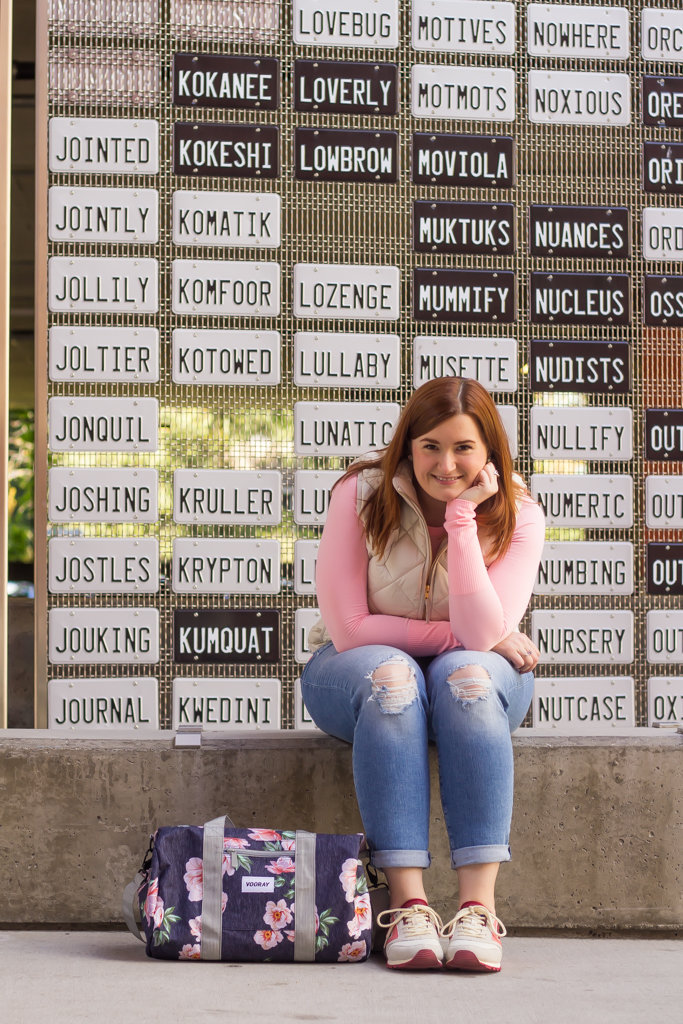 One lucky winner will get their choice of a Vooray Roadie Duffel! Obviously the rose navy print is my favorite, but there are some seriously cute prints!
[rafflecopter 378a24f448]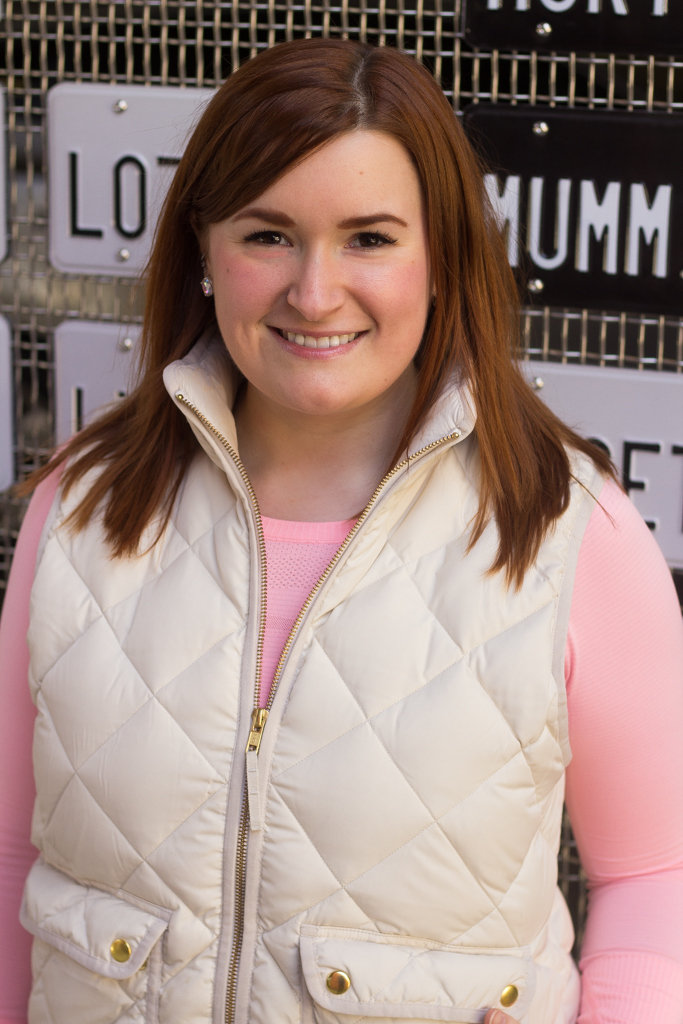 Top // Vest (similar) // Jeans (similar) c/o Divalani Style // Earrings // Shoes c/o Brooks Running // Bag c/o Vooray
Created in partnership with Vooray