April Giveaways: EZ Bath Bliss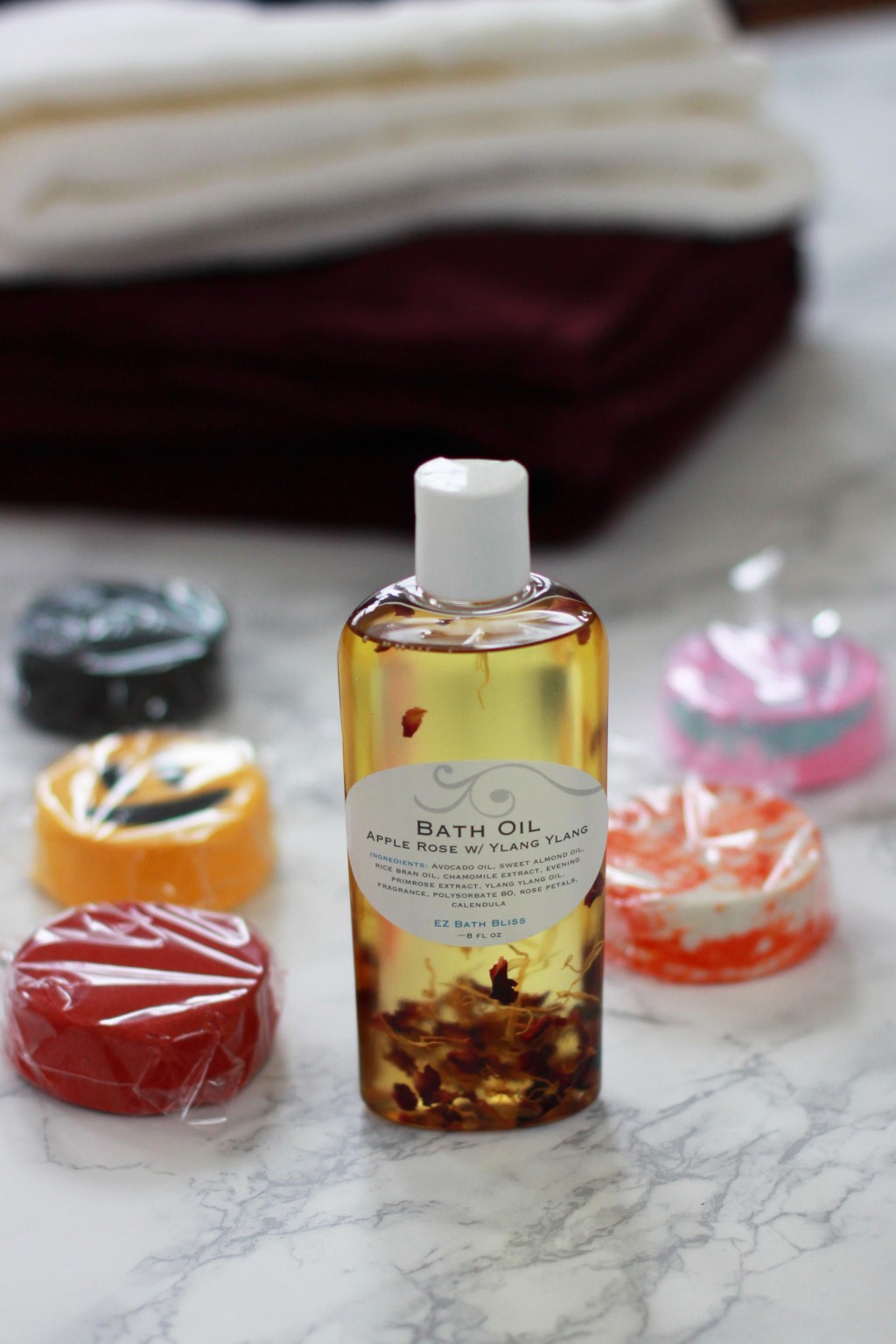 I'm not going to lie, I'd never tried a bath bomb in my ENTIRE LIFE. That is, until Emily from EZ Bath Bliss hooked me up with some of her amazing homemade bath bombs and bath oils. Another secret? I've only used my bath tub ONCE in the two years we've owned our house. Before that? I couldn't tell you the last time I used the bath tub.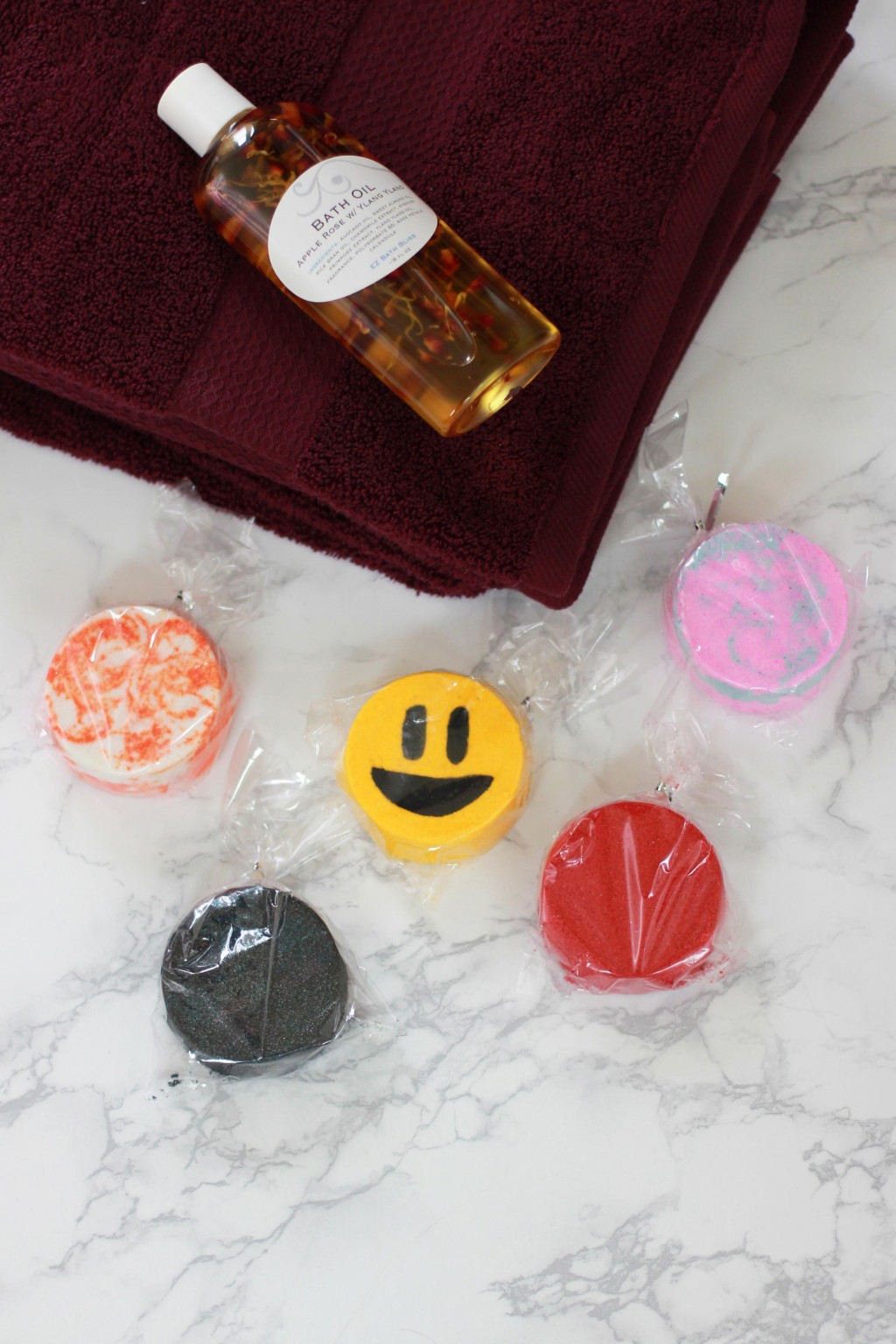 Needless to say, I think it was time to indulge in a little pampering for myself without leaving the comfort of my own home. I fall into the trap of always working on chores, home DIYs, and just general "home things" when I am at the house. There's always more to be done and always something else to do next, but it's crucial to take time out of your go-go-go schedule and reset. So that's just what I did. One night after I got home from a workout, I decided it was going to be my night to take an hour for myself, use my bath tub, try out an amazing, fragrant bath bomb, and above all else, relax.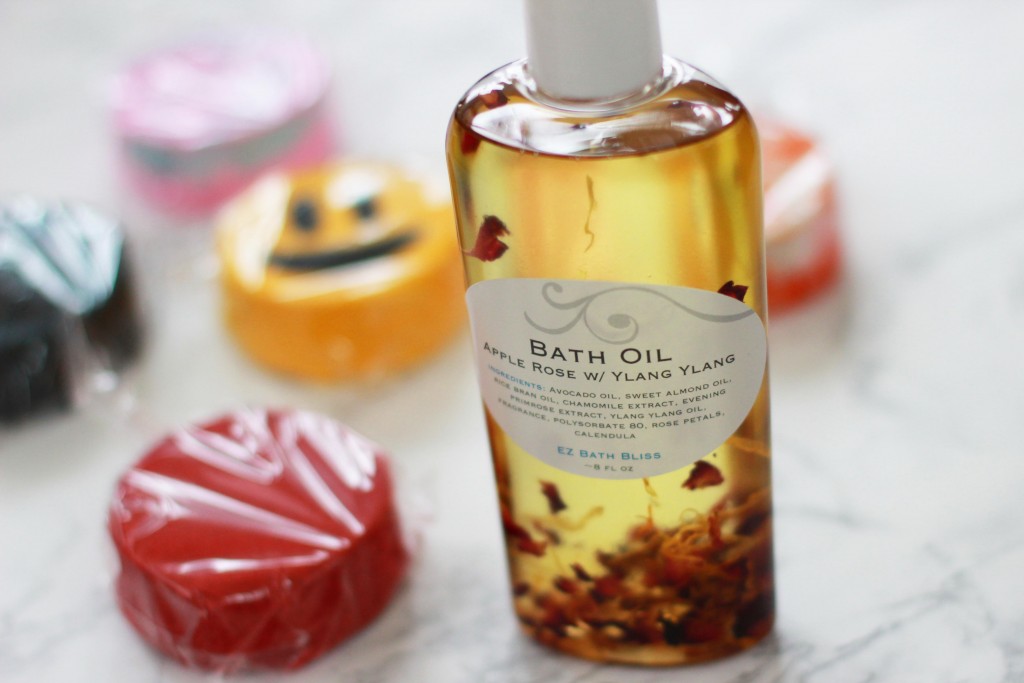 So today I'm giving away this EZ Bath Bliss bath bomb and bath oil set pictured here! Treat yourself and share with your friends and get back to having a little more "me time" in your life!
[rafflecopter 378a24f426]
Created in partnership with EZ Bath Bliss