Fitness Programs: Flywheel (+Giveaway!)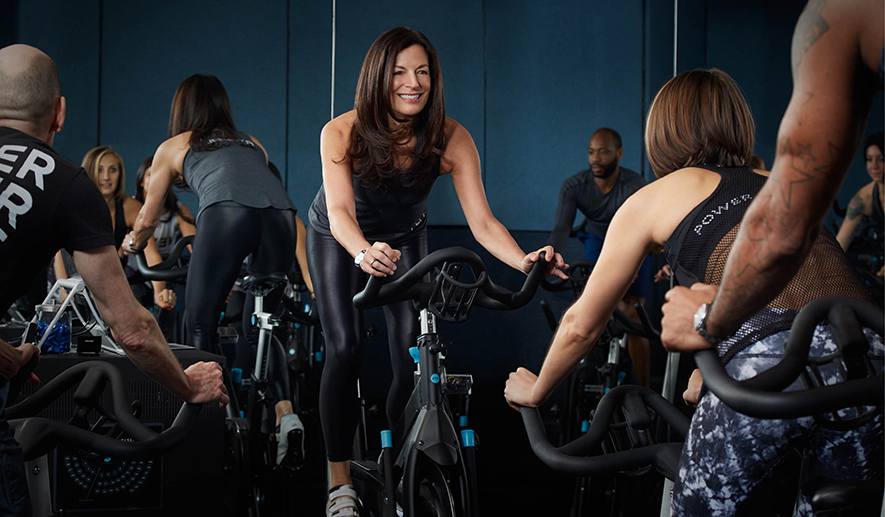 Today I'm talking with Alexandra Sweeney of Flywheel Seattle. Alex started teaching classes as a yoga instructor in 2011 in Seattle. Since then she's trained in pre-/post-natal yoga, Yoga Sculpt, and CorePower Ryder. The moment she discovered Flywheel she knew she wanted to teach it though! The competitive nature of the ride and the amazing instructors immediately drew her in. She trained with Flywheel in 2013 and began teaching in 2014. She is currently the Pacific Northwest Lead Instructor and is a runner, triathlete, Ironman finisher, and mom. I'm tired just reading that!! Flywheel is her full time job and she absolutely loves it!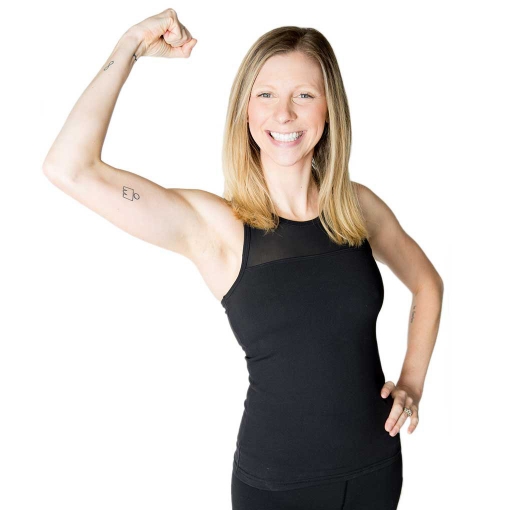 Kate: What is Flywheel?
Alex: Flywheel is a rhythm-based, music-focused indoor cycling experience and full body HIIT workout (high intensity interval training).
K: Why is it called Flywheel?
A: The Flywheel name is in reference to the bike wheel and power creation & torq reference during rides.
K: What makes Flywheel classes special? How is it different than other boutique cycling classes?
A: Flywheel classes are an experience, not just a workout. You will leave feeling successful & stronger than when you walked in. Flywheel uses state-of-the-art technology as the center focus of the class, keeping riders accountable with their resistance (we call it torq) and speed, cultivating a total power number for the class. Class stats can be tracked, so you can see your progress over time.
K: What types of classes are offered?
A: We offer our signature ride in 45 and 60 minute formats. We also offer our FlyBeats ride which incorporates more rhythm focus, choreography & endurance training. We also offer FlyBarre, a class designed to complement the Flywheel workout.
You can read more about FlyBarre here.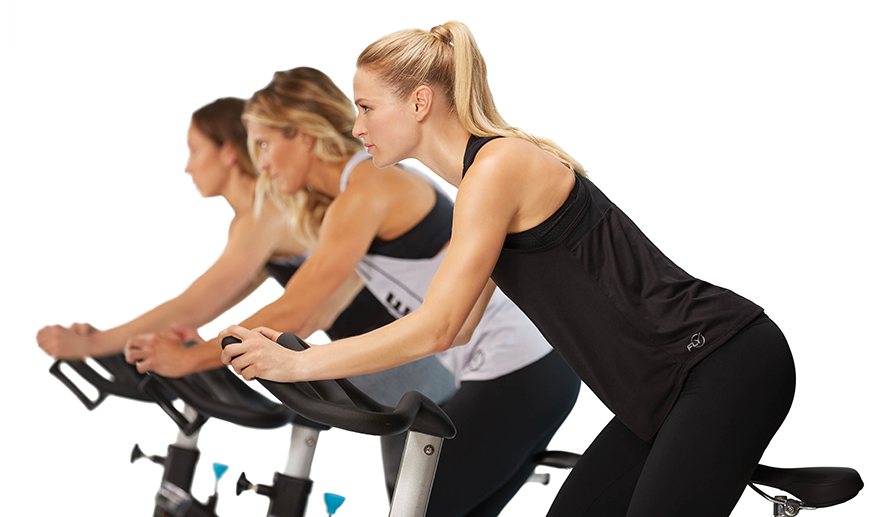 K: What can I expect during my first class?
A: You can expect to sweat!! Flywheel classes can be done at your own pace (you control your bike and your numbers) but our instructors will push you to challenge your comfort zone! Wear quick-drying, light-weight workout wear and bring a water bottle & socks. Towels & shoes are provided!
K: What muscles does it work?
A: Flywheel is a full-body workout. Our signature ride includes a short arm workout, and our FlyBeats ride incorporates varied choreography that taps into your upper body. Most significantly, Flywheel targets legs (hamstrings/quads/calves), glutes & core, but with proper form and commitment you'll feel the workout all the way into your biceps, triceps, lats & more.
K: What are the benefits to adding in Flywheel to my fitness program?
A: The high-intensity cardio workout that Flywheel offers is like nothing else! I've personally used Flywheel to train for a marathon and an Ironman. The workout can also be a sort of moving meditation and an opportunity to clear your mind and challenge yourself mentally.
K: What type of gear do you recommend wearing to a Flywheel class?
A: Light-weight, quick-drying workout gear. Fitted bottoms (shorts or crops) and technical tank top or short sleeved top.

[show_shopthepost_widget id="2515588″]
If you've ever wanted to try Flywheel (or FlyBarre) I'm giving away 5 class passes to one lucky reader! Here's how to enter, but keep reading for more about Amanda and her journey as a Flywheel instructor!
[rafflecopter 378a24f422]
[wysija_form id="1″]

K: What's it like to be a Flywheel instructor?
A: SO MUCH FUN!
K: You work out for a living! Do you do your own workouts too?
A: Yes, I am a runner and triathlete. I'm currently training for my 2nd Ironman.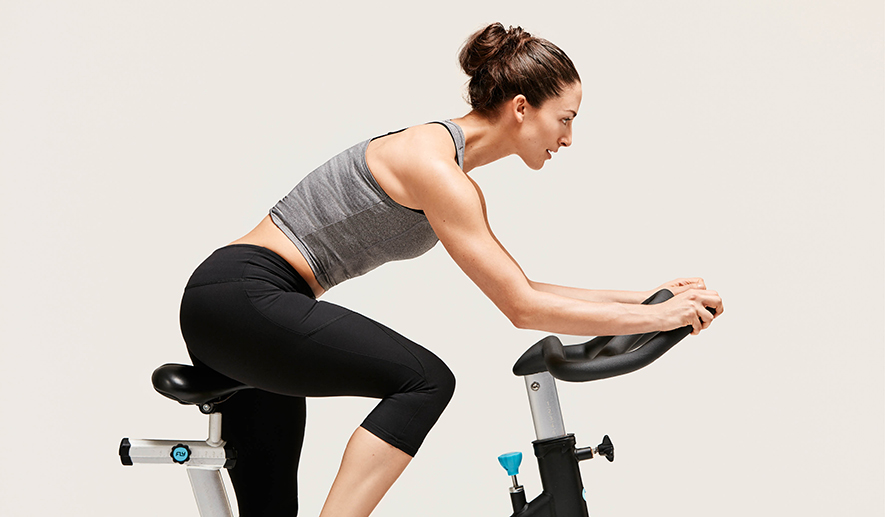 K: How do you prevent your body from breaking down after 10+ classes per week?
A: I eat a lot and hydrate often. I also go to massage therapy, use epsom salt baths, and sports chiropractic/PR work. Daily naps when possible 😉
K: What is the most embarrassing thing that has happened to you during your class?
A: I taught while I was pregnant (right up to the day I went into labor) and during one of my last classes before maternity leave I was teaching tapbacks. I only did a few and I was completely out of breathe by the end. I had to make a joke about it, and said something like "yea, we're done with those at this point" 🙈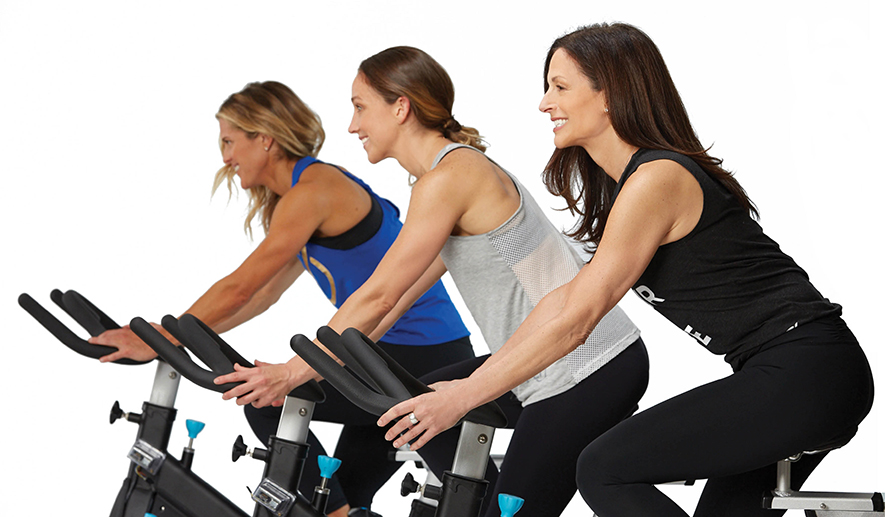 Special thanks to FlyBarre + Flywheel for partnering with me on this post!
[wysija_form id="1″]