Coasting into Spring

So this morning I woke up to… SNOW! Even though snow was in the forecast I didn't think we'd actually get any since it's been in the forecast as of late and well, we haven't gotten any. I do love me some snow though so I'm not complaining!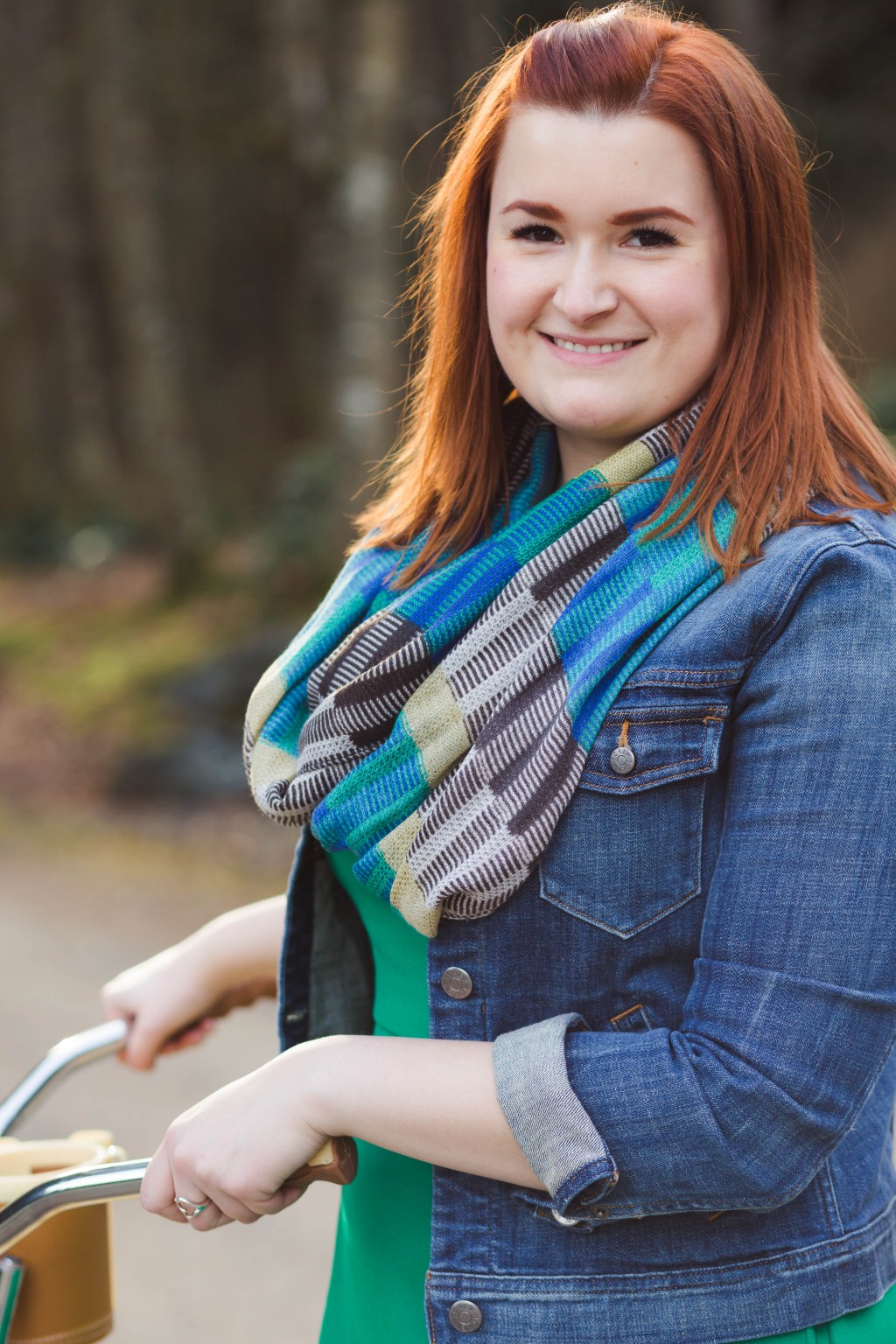 Despite our random snow flurries, I am starting to crave spring! I keep looking wistfully into my closet wanting to wear dresses, skirts, capris, flats, and open-toed shoes, and all types of floral patterns and bright colors, but then every time I try to wear them, the temps suddenly drop and we end up with snow. But there are some days where you just say to heck with it and go for that spring look anyways. Am I right?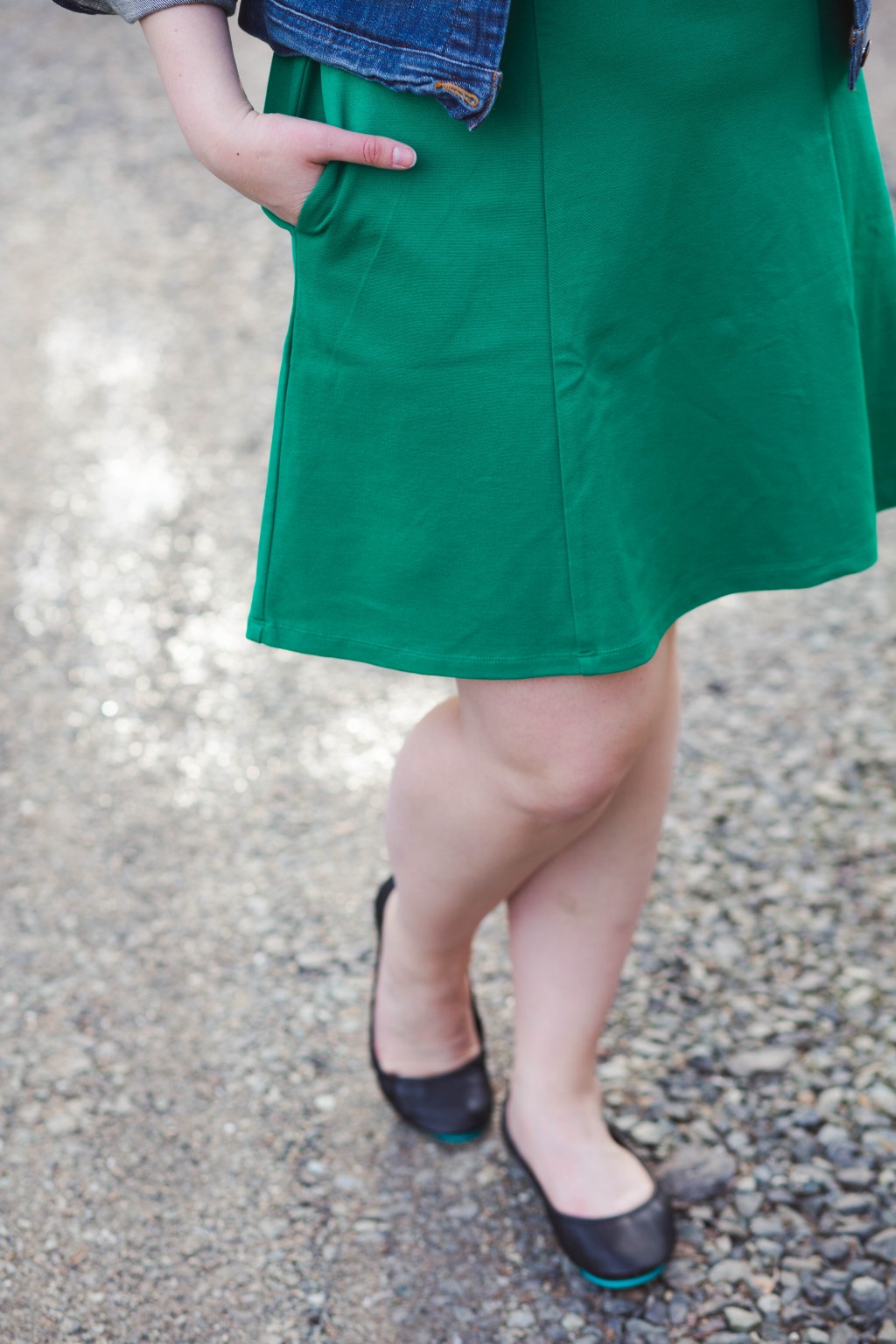 Something about this beautiful spring green skater dress was calling my name and I had to wear it. It's so bright and cheery for a winter day, and seems to just put a smile on your face! The other thing that puts a smile on my face? A bicycle. I love anything to do with bike riding, from cycling to spin class, so put me anywhere near these type of two wheeled contraptions and I'm as happy as a clam. This beach cruiser bike reminded me of summer weekends riding along the beaches at Ocean Shores enjoying the salty air and beachy breeze. Can't you just tell I'm starting to long for spring and summer?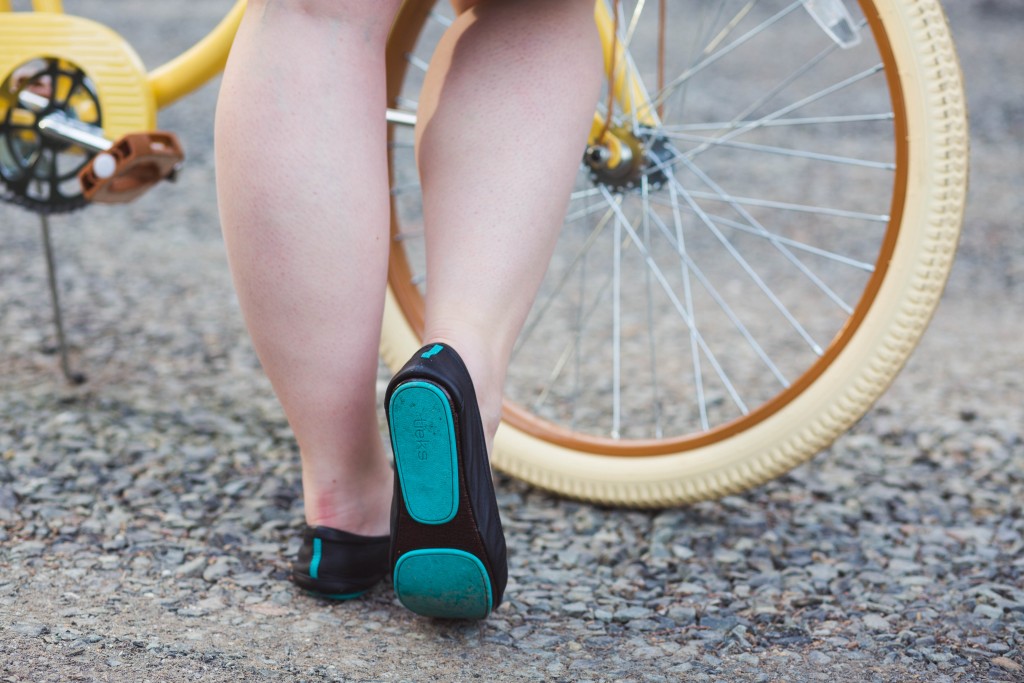 PS – I've had quite a few questions on my Tieks lately! I highly recommend them if you're looking for a high quality flat that comes in numerous colors and patterns. They're incredibly comfortable for all day wear and very travel friendly as they fold and fit quite nicely into carry-ons or checked bags. They take little to no time to break-in and I found they don't rub uncomfortably on the back of my heel which I find to be one of the pain points in new flats. The one complaint I've heard about the flats is that the toebox is a bit shorter, so if you have long toes you may see more toe cleavage than other flats and, since the leathers are so soft, you can see the outline of your toes sometimes. Overall though, I definitely recommend them!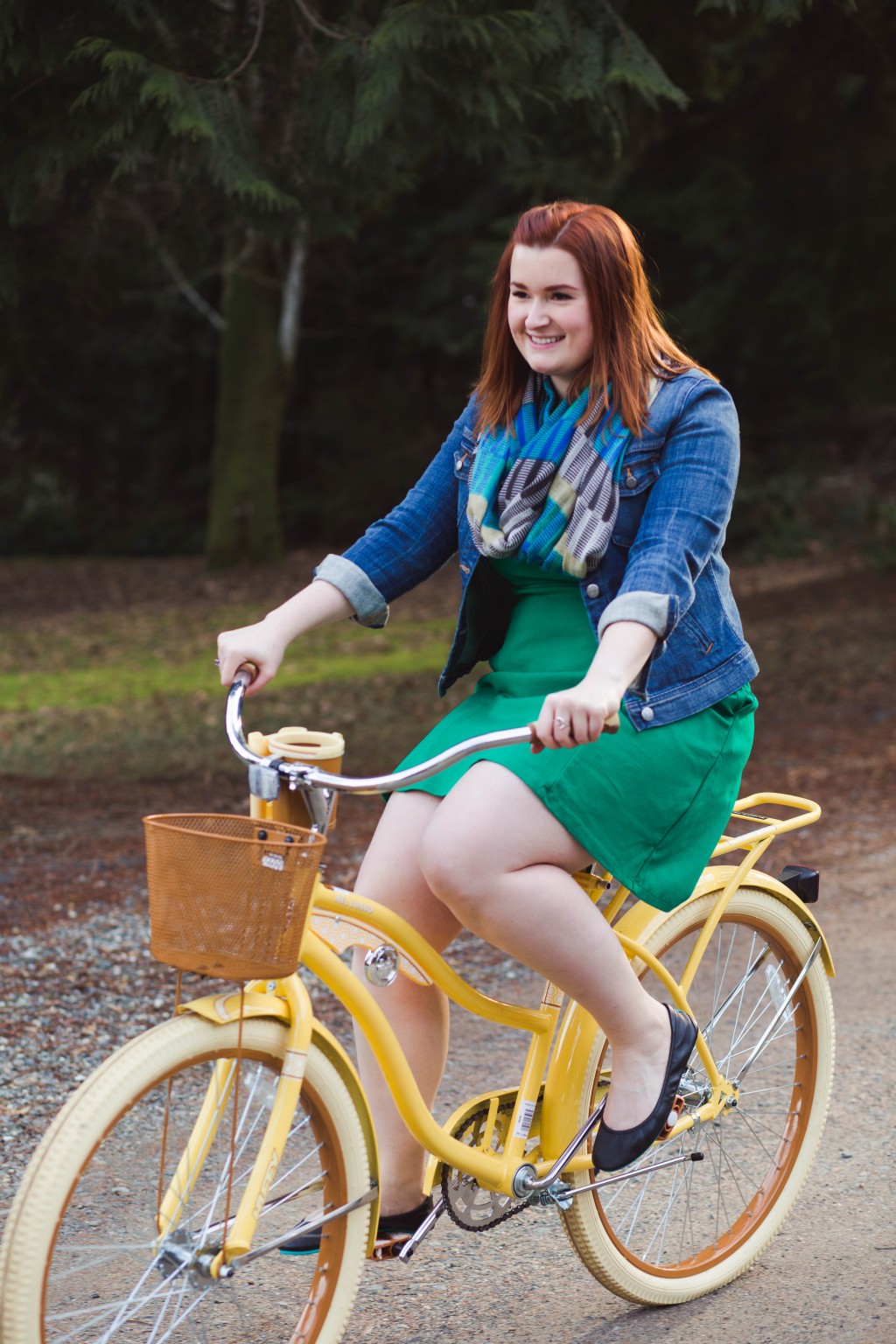 Dress – on sale! // Jacket // Scarf (similar) // Shoes // Necklace c/o Blue Nile