Gold & White Christmas Tree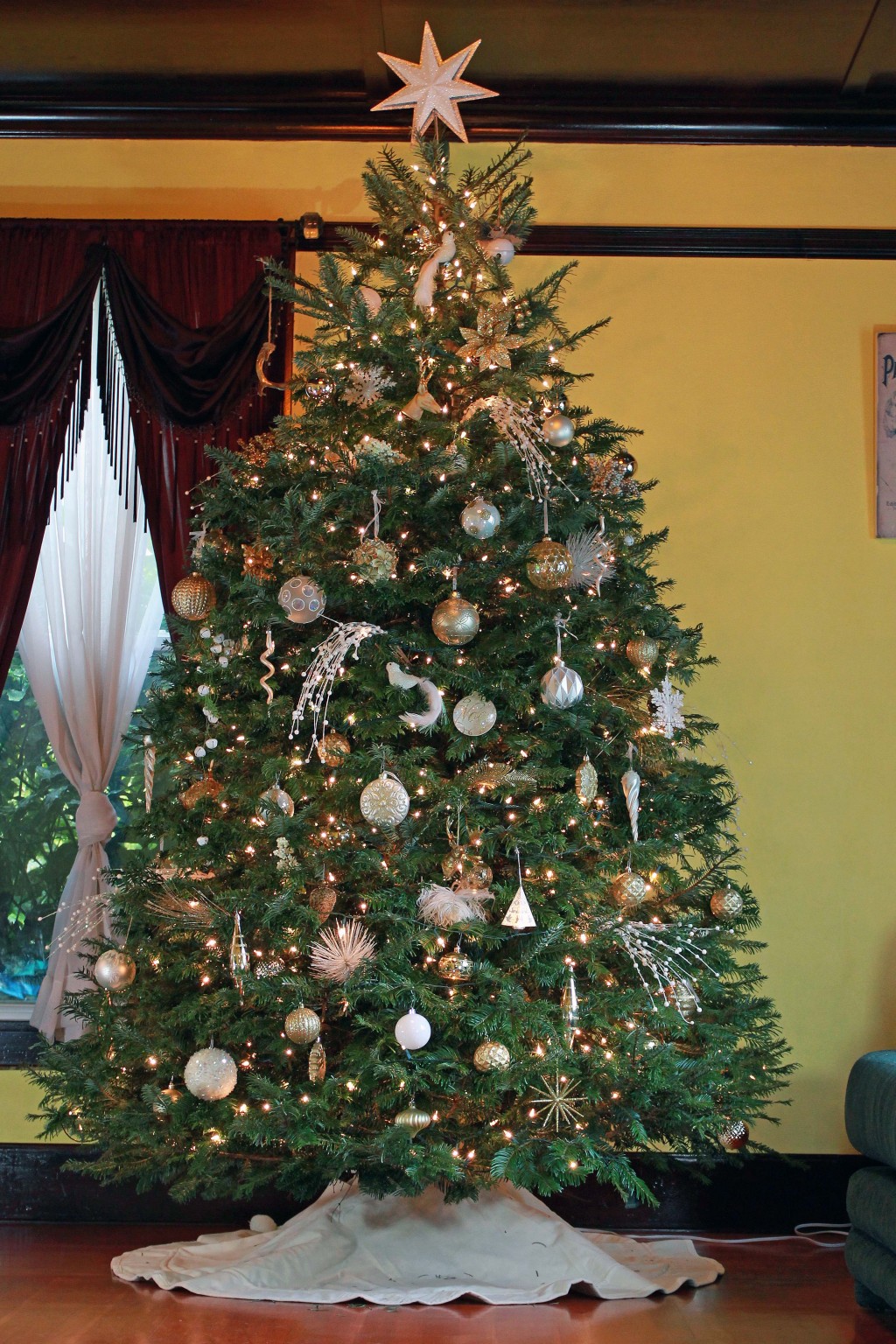 Only a few hours until Christmas, can you believe it? Despite starting out the holiday season ahead with my shopping and decorating, I must have hibernated for a week because I feel wayyy behind now! We got our tree the weekend after Thanksgiving and decorated it throughout the following week, but somehow I still managed to neglect posting pictures until today. Oh well, better late than never, right?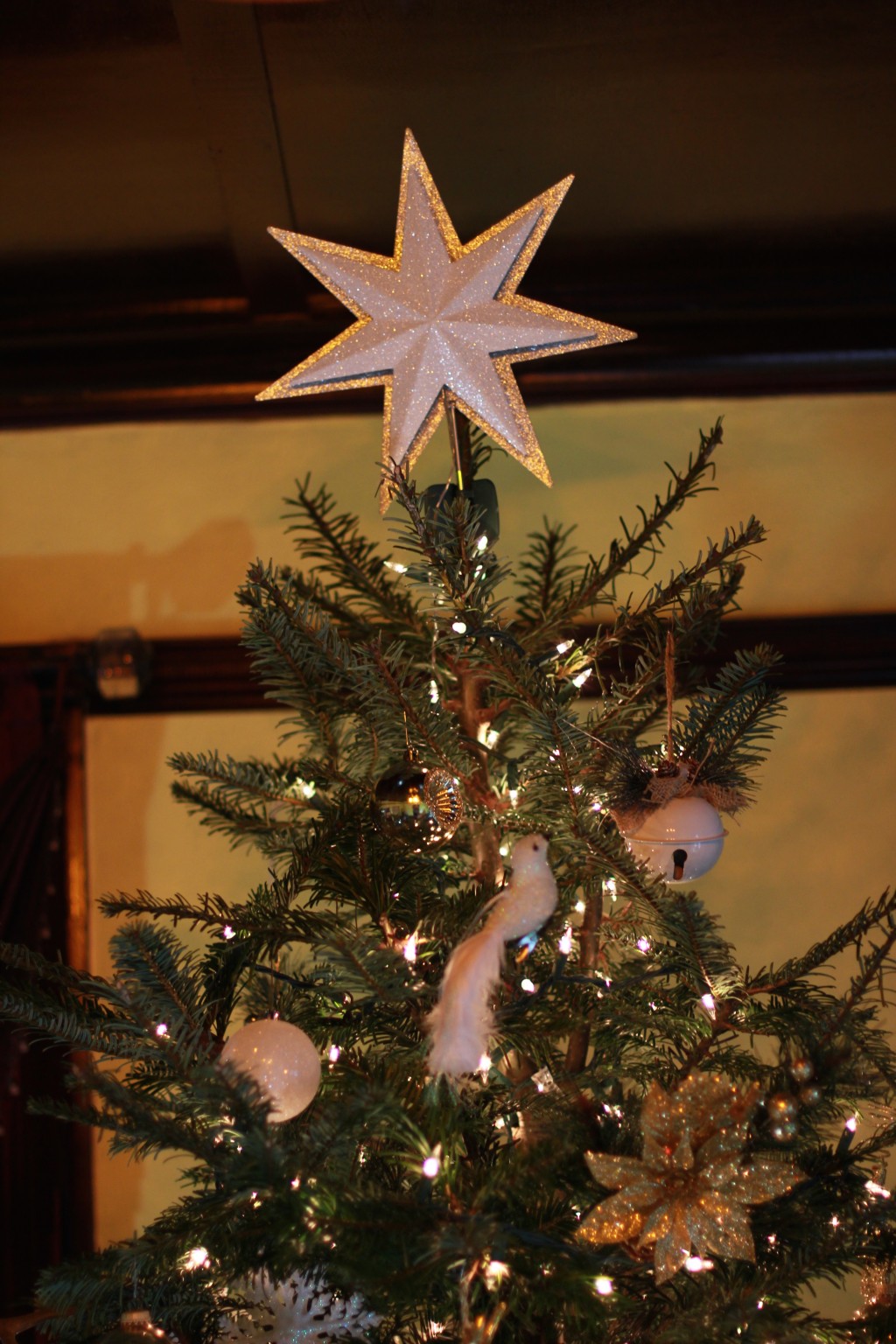 For those who have followed my blog for a while, you're probably familiar with my tree theme – every year I pick out a different color scheme. This year I had a really hard time coming up with what I wanted to do, but finally settled on gold and white. I guess my last few years have been so bright and colorful I needed a neutral palette. (But really, this peacock tree from last year was one of my all-time favorites!).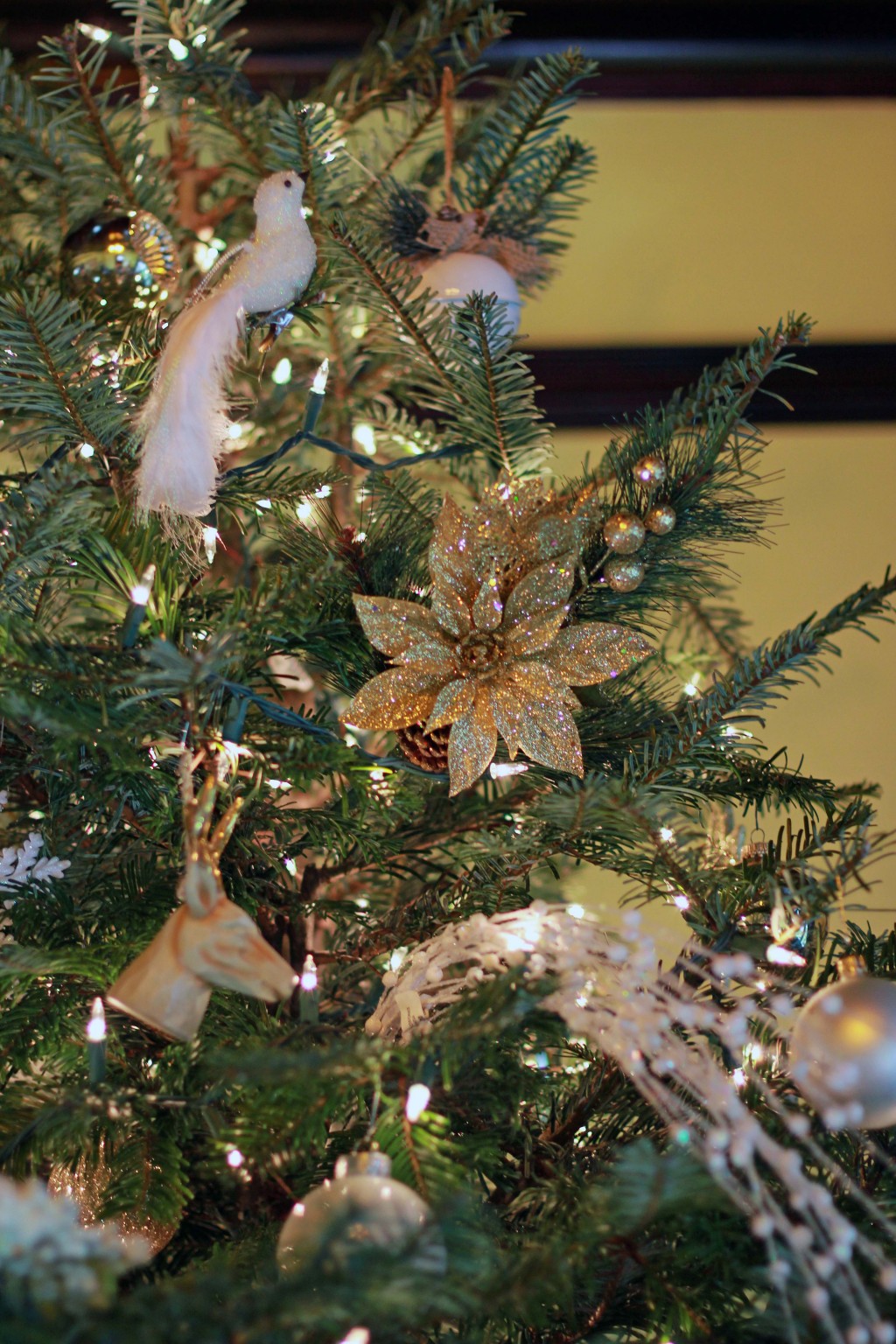 This was mine and Jon's first year getting a real tree. We both grew up getting real Christmas trees, but since we've lived together we've only done an artificial tree (mostly because I don't want to deal with the hassle of a real tree). We trekked out to a local tree farm, cut it down, and loaded it ourselves. It was an adventure. Next year I think I'd like to try a delivery service if we do a real tree again!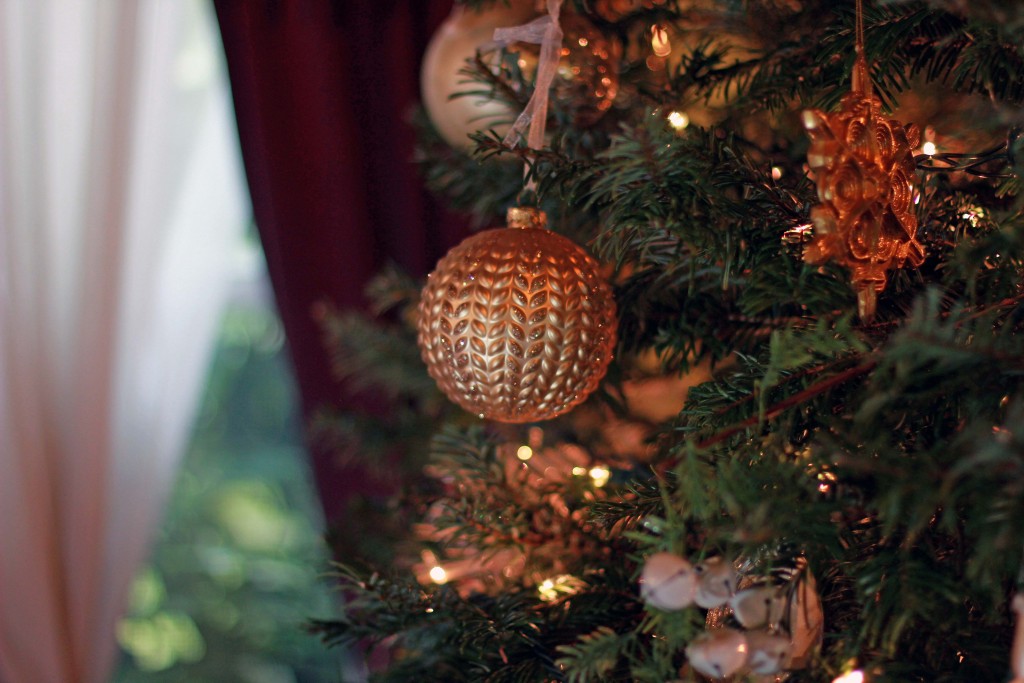 Keeping in the spirit of buying local, I found a number of our ornaments for this tree at Faded Elegance in downtown Snohomish as well as our local Fred Meyer and my mom's basement (Seriously though, my mom and I trade ornaments to do our trees each year! She's doing a rainbow theme this year and I can't wait to see how it turned out).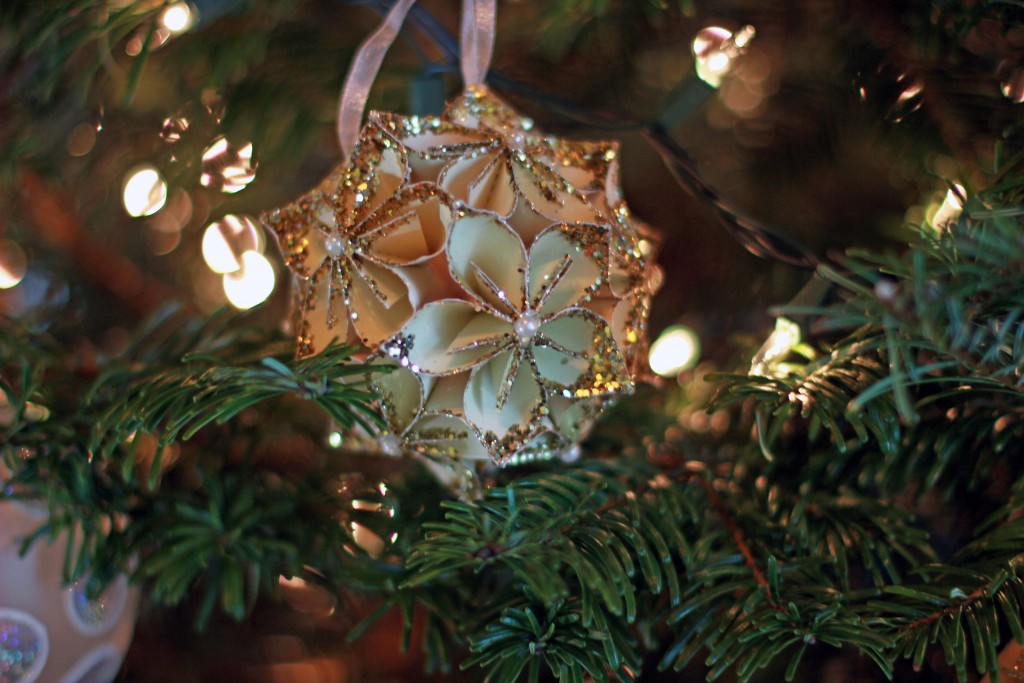 I've already got next year's theme picked out and I can't wait! It's going to be epic. This really is a favorite holiday tradition of mine! What holiday traditions do you have?