Polka Dots and Tulle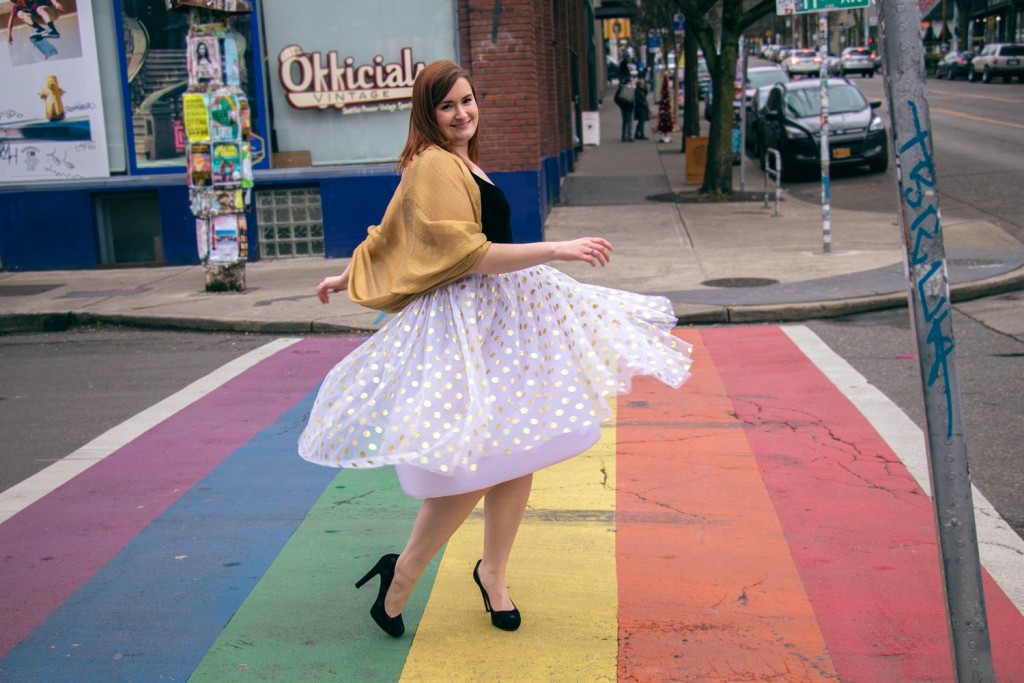 There are two types of photoshoots that every blogger must have: one with balloons and one with a tulle skirt. It seems that in all my years of blogging it's taken me until 2016 to reach both of these milestones. Of course, I wasn't going to do just any balloon or tulle photoshoot – both of them had to be polka dot! For my 27th birthday I was thrilled to put together the quintessential balloon photoshoot with polka dot balloons… And finally after years of searching, I found the perfect polka dot tulle skirt.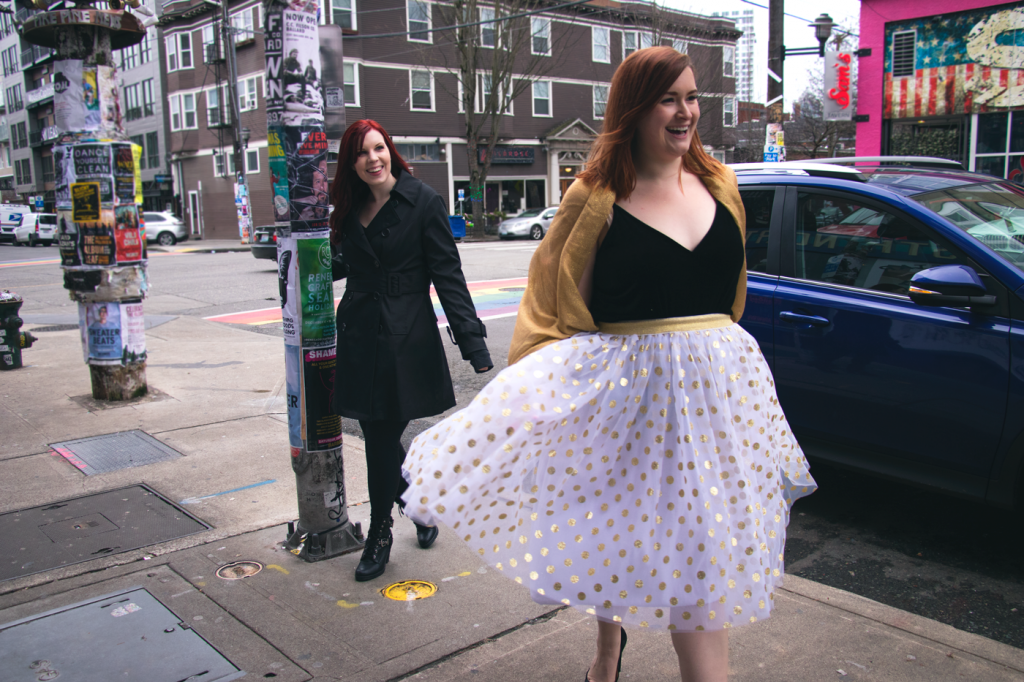 So without further ado, here's the gorgeous little number. Who would have thought that a quick trip to the mall a few weeks ago I'd stumble upon a pop-up at Pottery Barn for Via Lago, a local boutique, where this skirt was on display? Let me tell you, that was the best weekday trip to the mall in recent memory! I was immediately obsessed, and made a mental note to stop by the Via Lago store that weekend and try it on. I knew I needed that beautiful tulle and gold polka dot skirt in my life.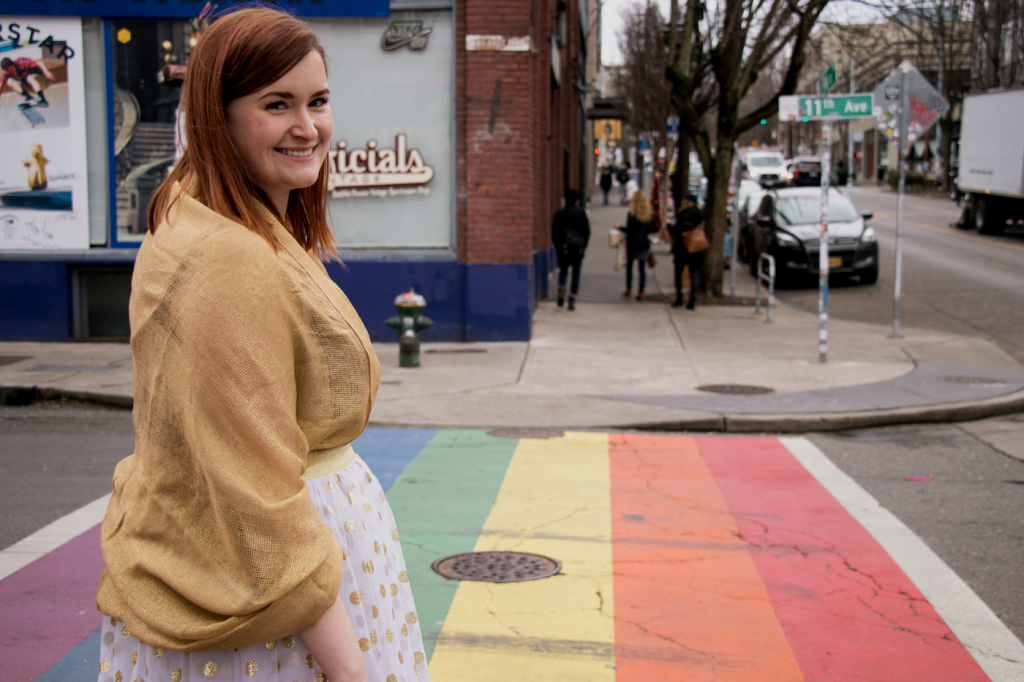 Despite not having any event or soiree to wear it to, I snatched it up and haven't looked back. No matter how long that skirt had to sit in my closet for the perfect event, I knew it would be a worthwhile investment… Lucky for me a work event the following week called for an NYE-inspired look and I had the perfect little number for it! And naturally, we snapped a few pics afterwards.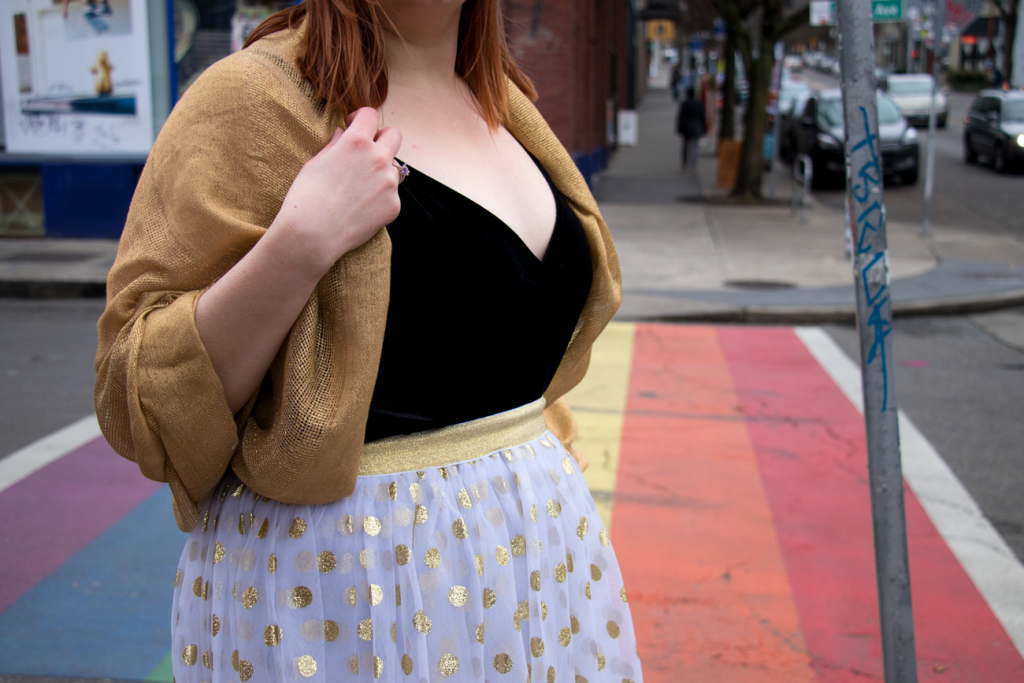 Top // Skirt // Shoes (similar) // Scarf (similar)
[show_shopthepost_widget id="2938525″]
Photos: @AnnieGreenYo