Winter Blues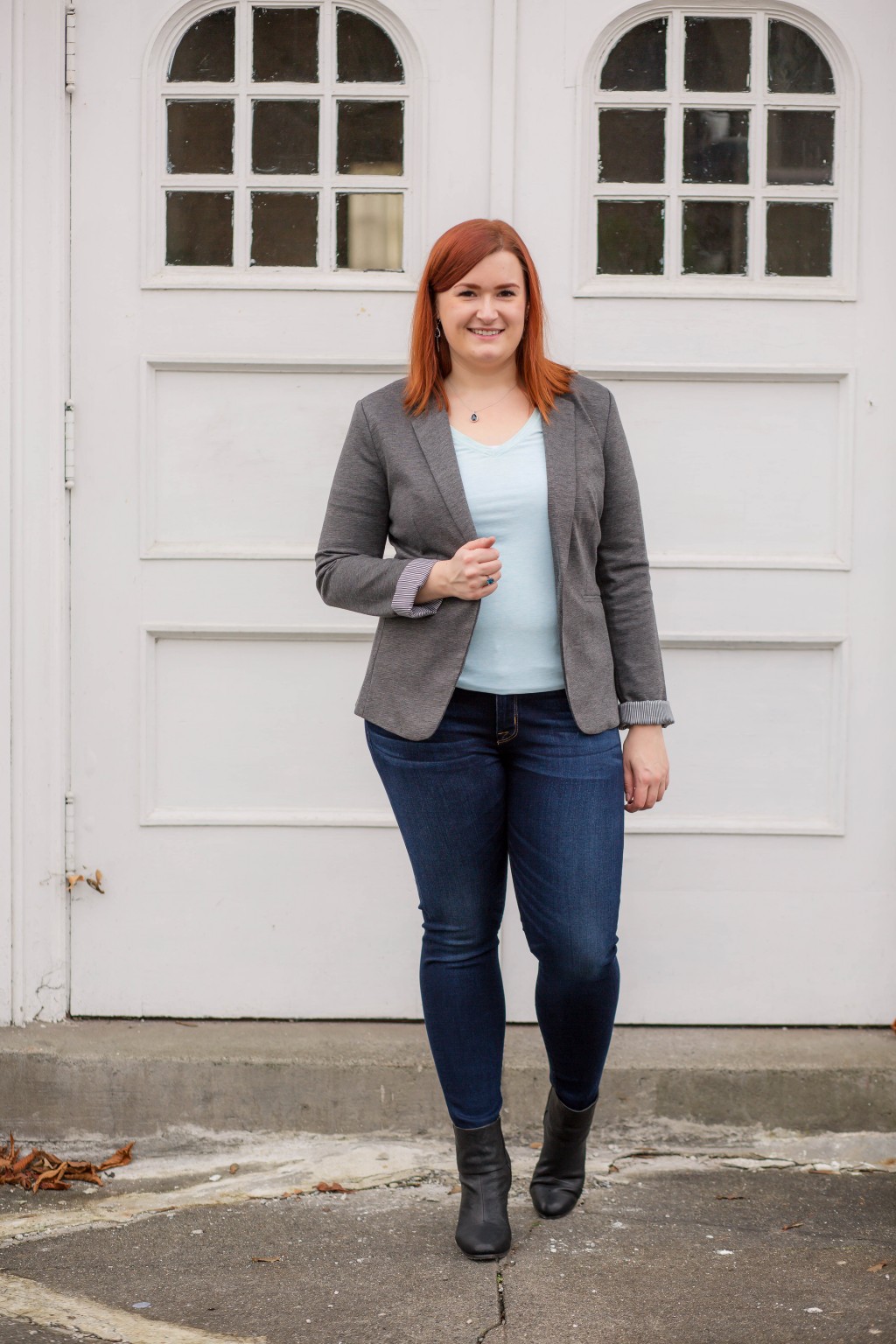 Alright, I was totally hoping to wake up to snow everywhere today, but I guess Mother Nature wasn't having it. It's still been pretty darn chilly though and it definitely feels like winter is here!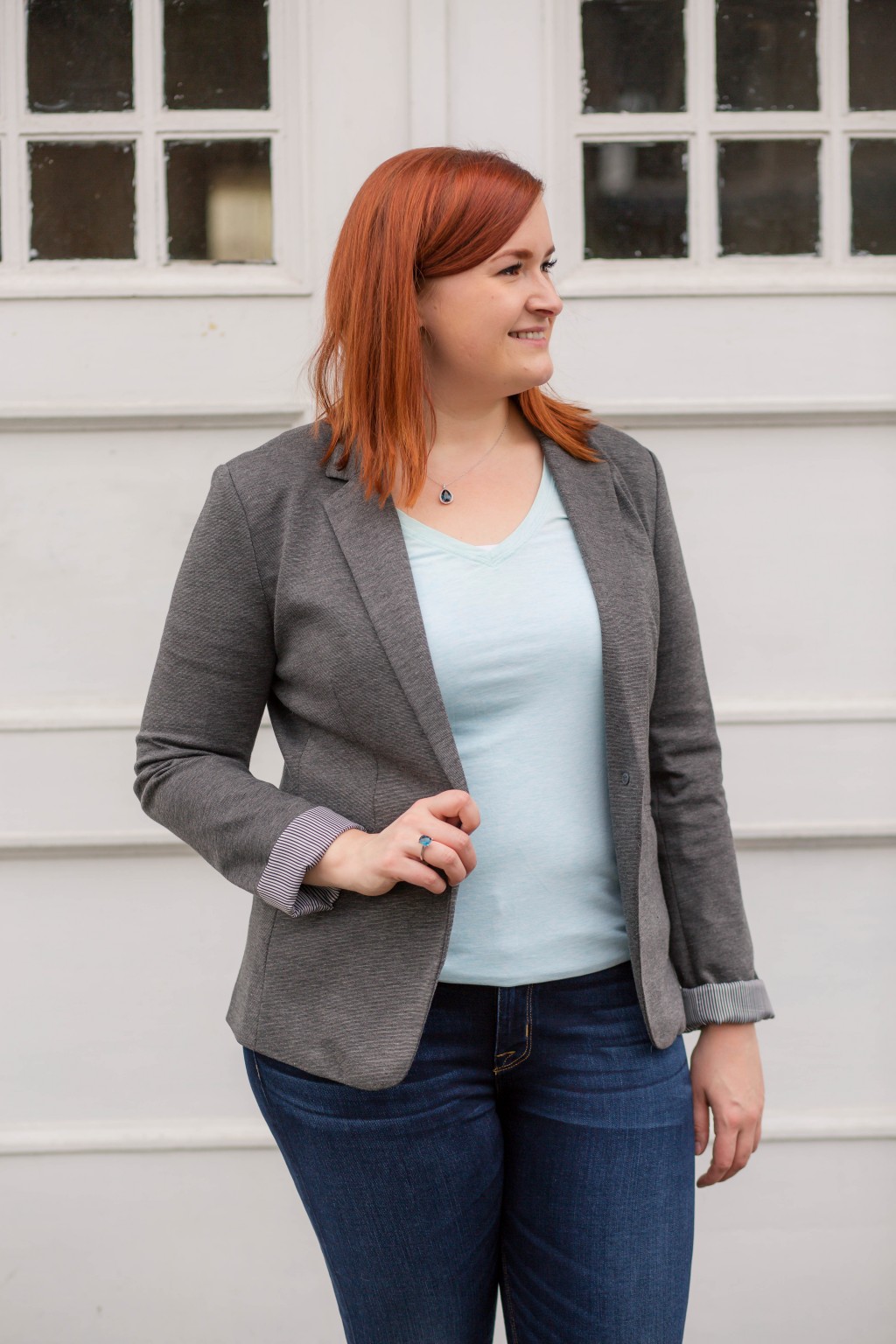 In my hopes for snow, I was inspired to put together an outfit that reminded of the beautiful aura that snow can bring. Even though winter can be gloomy with short, dark days, rain, and gray clouds, the crispness in the air is palpable. The monotone colors of winter, especially with a bit of frost or snow, make for a beautiful pairing with blue shades. This color palette reminds me of a cold, snowy day in winter, with a sun break where blue sky pokes through and the snow glitters in the sunlight.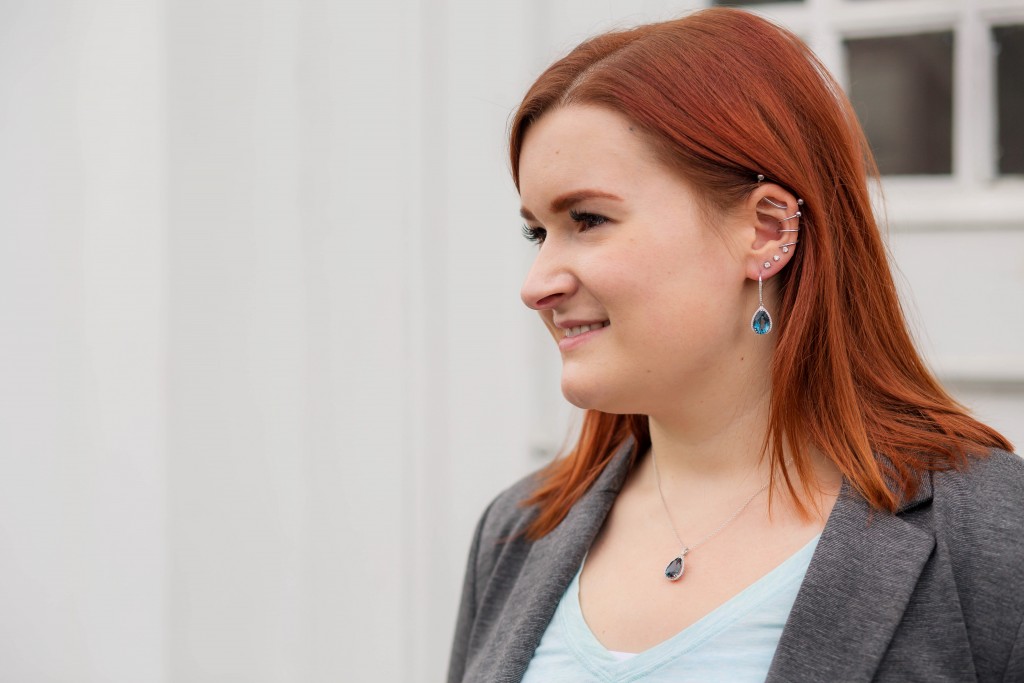 Speaking of glittery things, the basis of this outfit is a clean color palette with basic closet essentials, allowing the sparkly duds to stand out. Dressing up any outfit with accessories, especially beautiful jewelry, is so much fun! Finding a beautiful blue jewel to match this outfit pulled together both the gray and blue shades in my outfit. This stone is a London Blue topaz, and I am in love with it! It reminds me so much of a sapphire but without the price tag.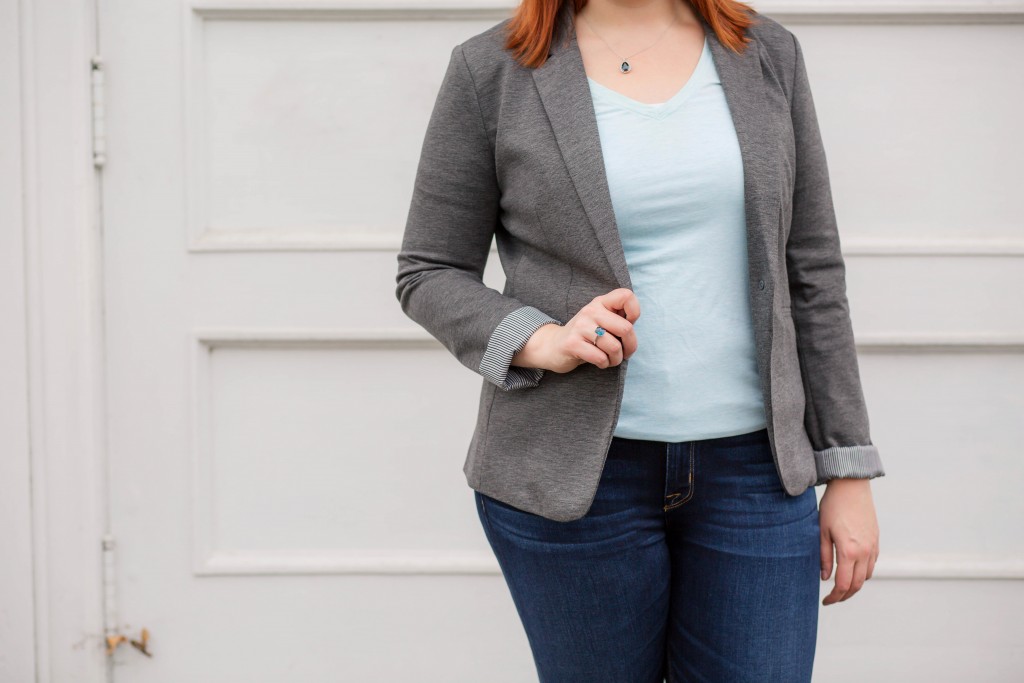 Ring // Earrings – on sale! // Necklace – on sale!
Top // Blazer (similar) // Jeans // Boots
Thank you to Blue Nile for partnering with me on this post!