Falling into Athleisure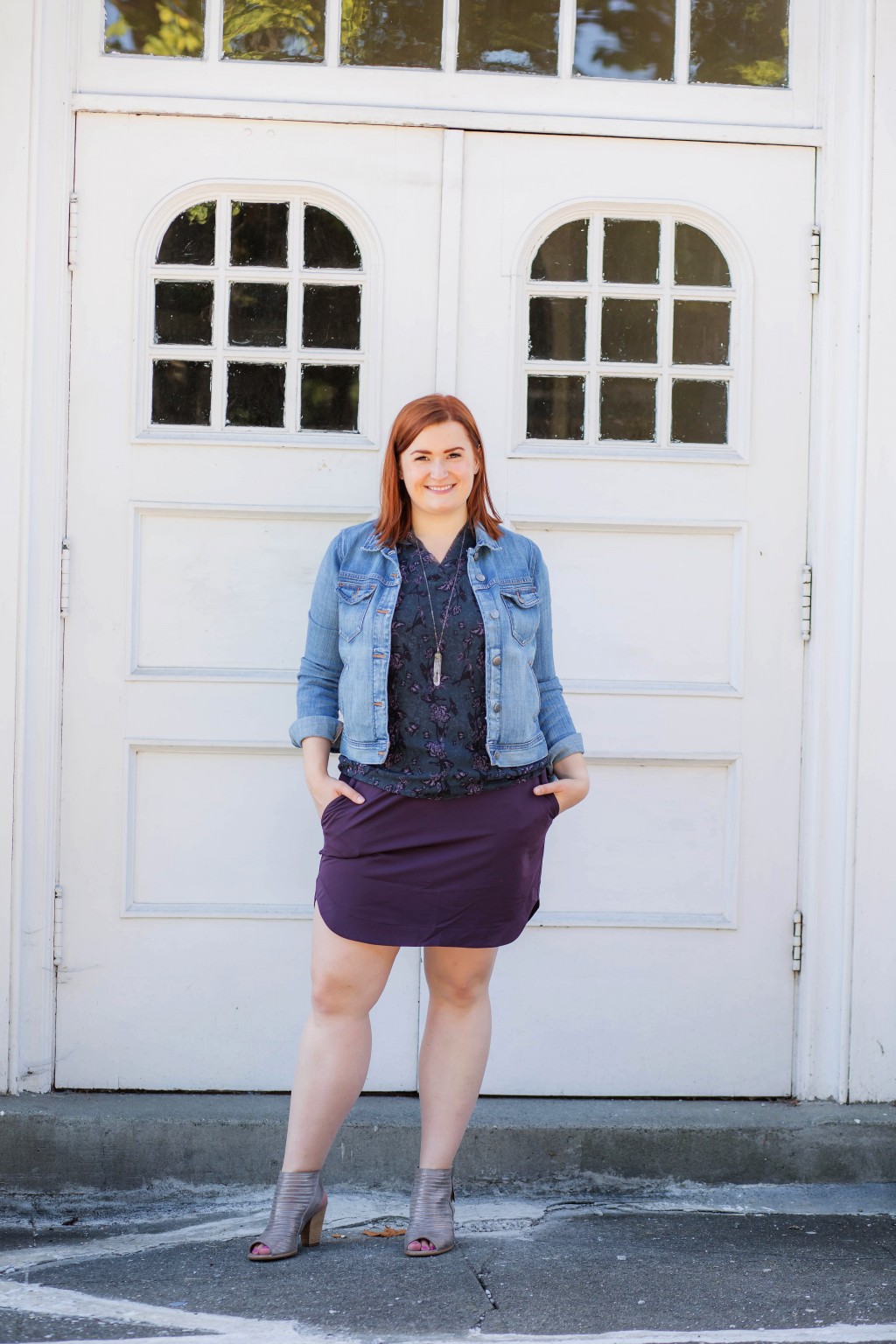 It's funny to watch how trends change, and I don't mean in the fashion world, but in our own personal lives. There's always some trend happening in each area of our lives: what we're wearing, what we're listening to, where we're spending our money, how we're spending our time. In the last year or so, I have noticed that I continue to spend more on athletic clothing, especially at places like Lululemon and Athleta. I'll search for athletic clothing in other places (like Nordstrom), but I'm not necessarily as successful there. Because I have spent so much building out an amazing workout wardrobe, I find that the comfort, versatility and wearability of those pieces is something I continue to wish for in my work wardrobe.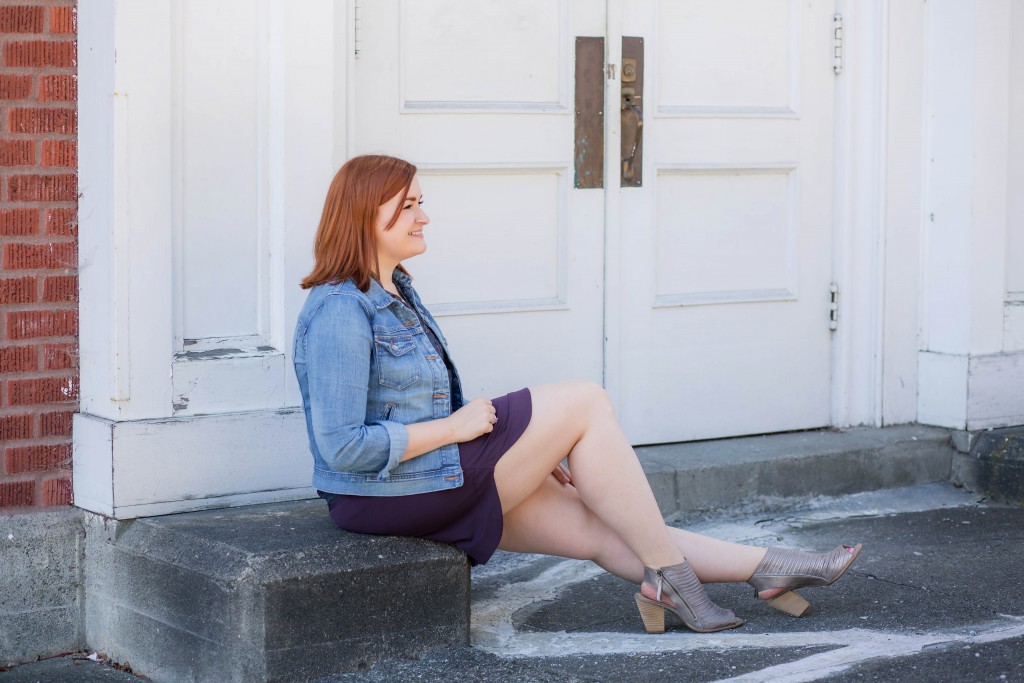 Lucky for me, Seattle is a fairly casual place and so is my office. I'm able to mix in athletic pieces to my wardrobe seamlessly, thanks to the athleisure craze. Not to miss out on an opportunity to transition a piece from summer to fall, I wanted to style this deep purple skirt for an office fall look. I remixed one of my favorite tops from last season and paired it with an always in-style denim jacket. Topping it off with the perfect summer to fall transition shoe, a sassy peep toe bootie.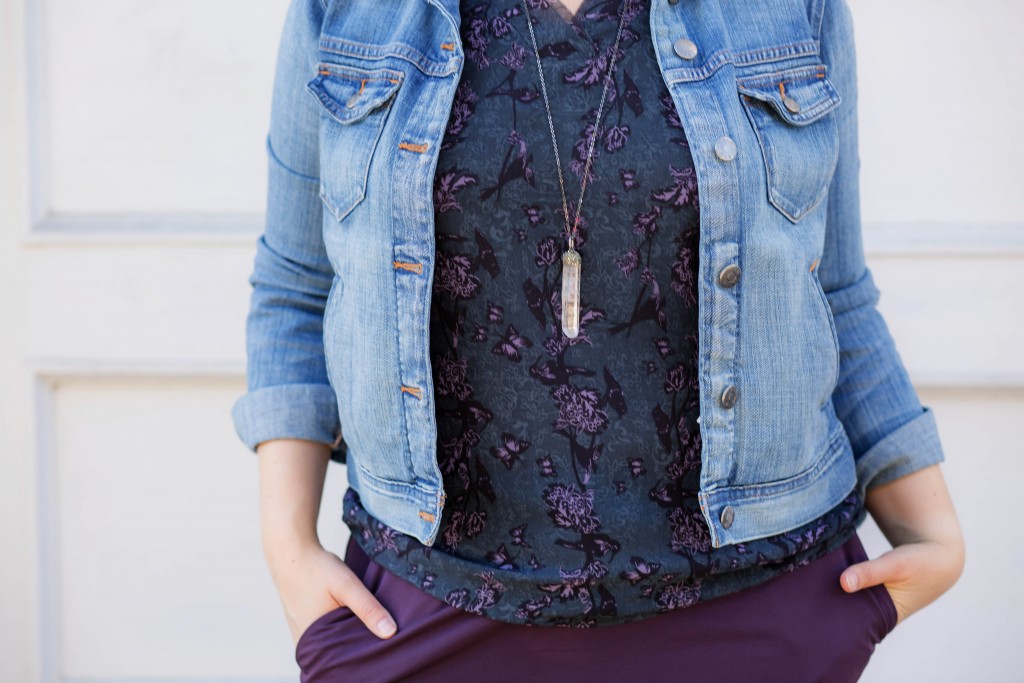 Jacket // Top (similar) // Skirt // Necklace // Shoes