Farewell to Summer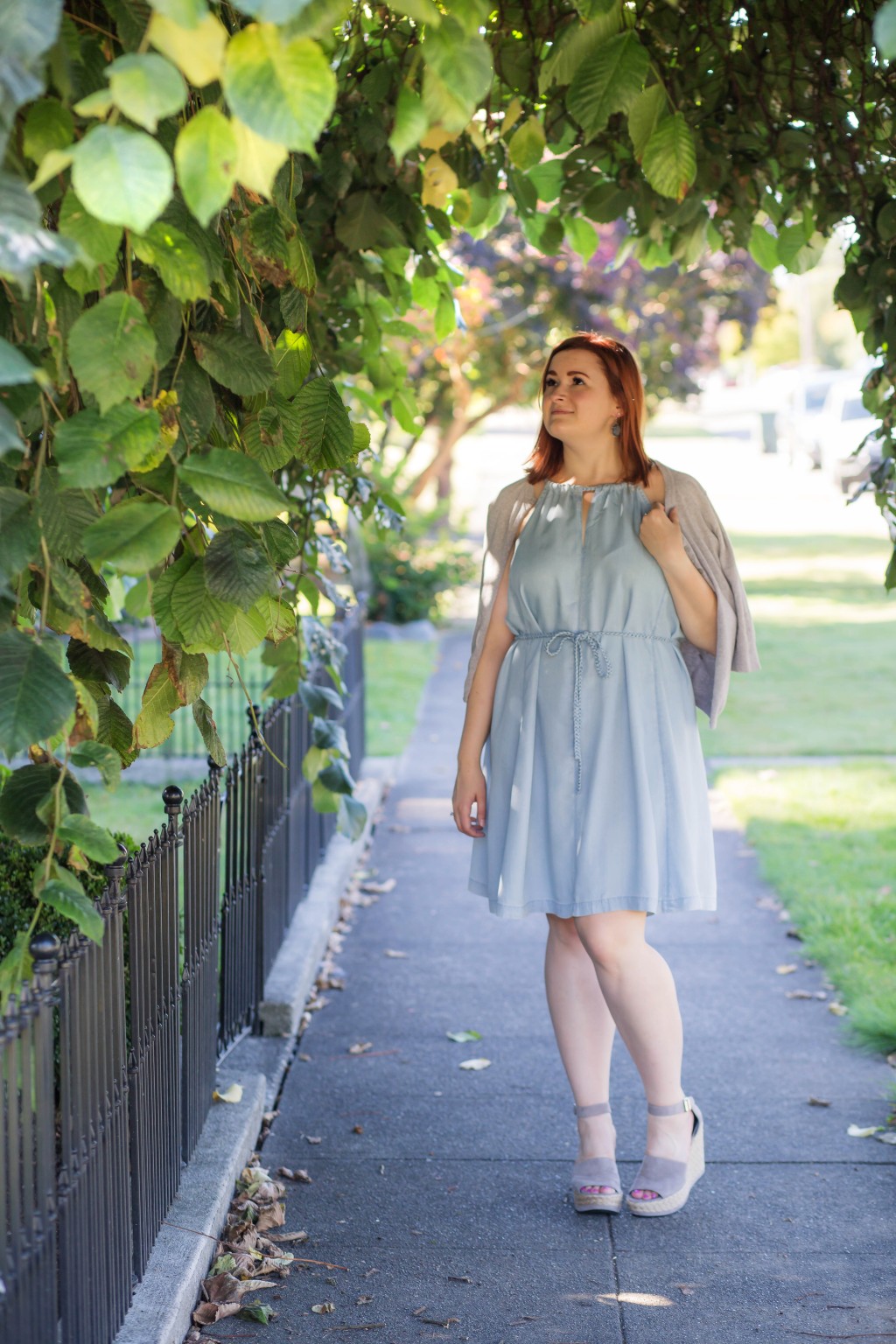 Even though the calendar claims the official start to fall isn't for another few weeks, there's something about Labor Day that feels like the end of summer. Plus, with the chilly weather we've been having, fall is in the air.
So now let me share this cute little chambray dress, which you'd be sure to freeze your behind off in now!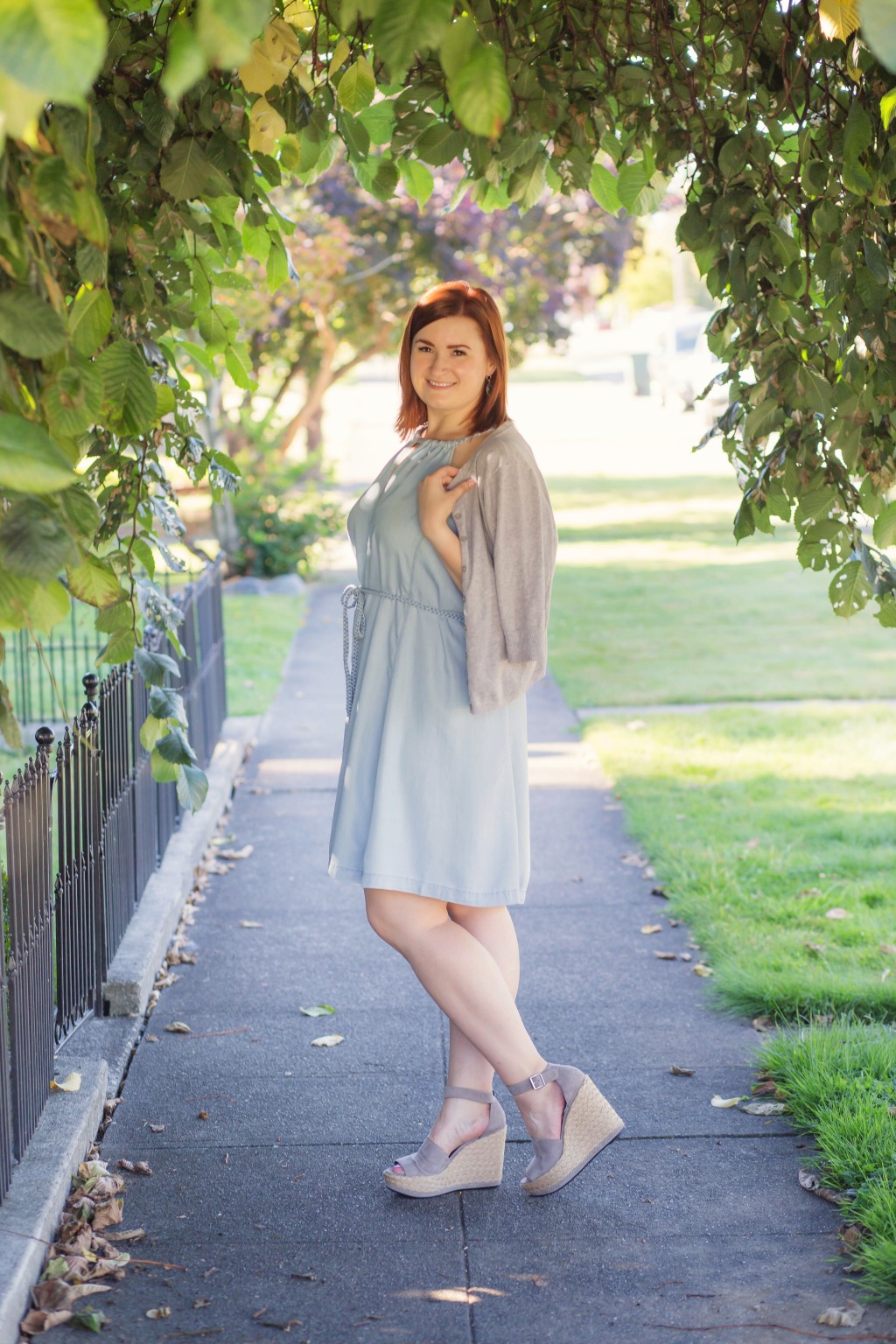 This little number is what I'd planned to wear for Labor Day… But plans were meant to change. It was way too cold! As a farewell to summer and to packing this dress away till next season, let's chat about how perfect this would have been for a Labor Day BBQ.
An easy-going, soft chambray, the perfect casual shade of light denim, a braided denim neckline and belt, paired perfectly with light grays… To me this dress just screams girl-next-door.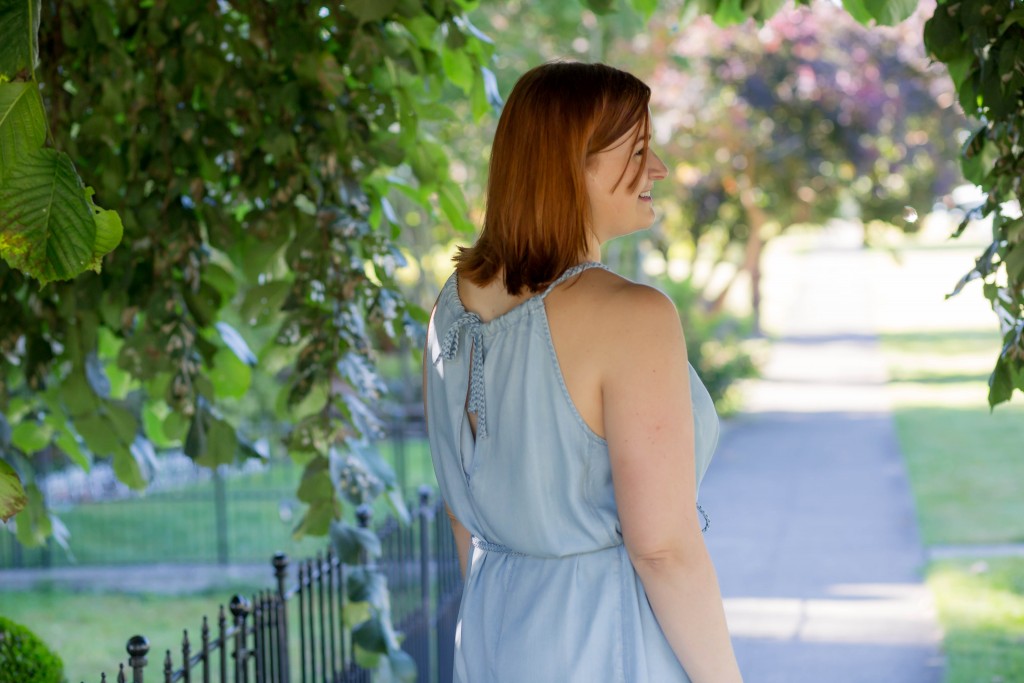 All summer long I've been trying to find a chambray dress. I could always find button-up ones, but if they fit in the bust, they didn't fit in the hips, and vice versa. Now, I never go into Gap, but something brought me in one day, and there was one chambray dress left in this style and in my size. When I tried it on, I knew it was meant to be! The soft material, the flowy cut of the dress, the romantic neckline and back detail was all so perfect. Plus, I got it on sale – and you can too!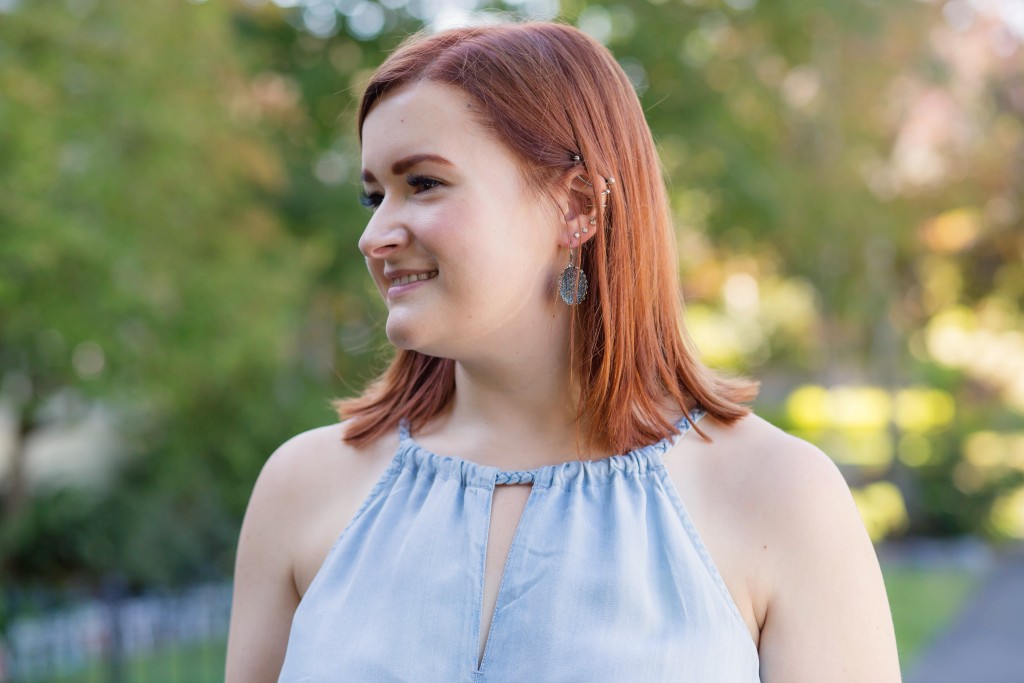 Dress // Sweater (similar) // Wedges // Earrings (similar)