Mini Closet Makeover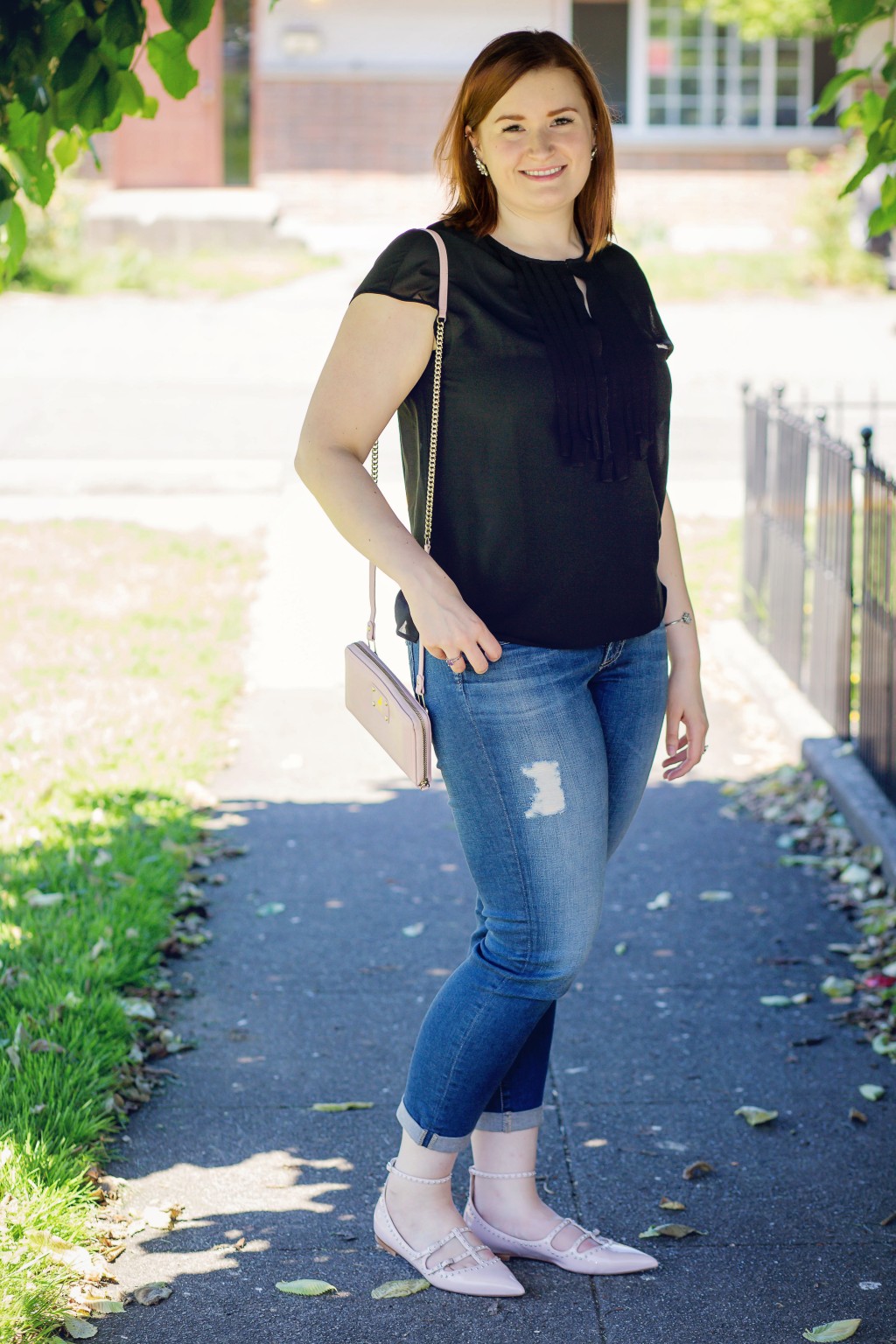 I'm not going to lie. These last few days there has been a definite crispness to the air. On our bike ride yesterday we noticed that leaves were starting to fall and change colors as well, and decided that if you didn't know it was August, it was possible you'd think it was fall. The season's are a-changin', but honestly, I'm ready. I even swapped out all of my shorts and tanktops in my closet for flannels, plaids, and sweaters. I'm sure that in a month I'll be singing a different tune, but for now, I say full speed ahead to fall!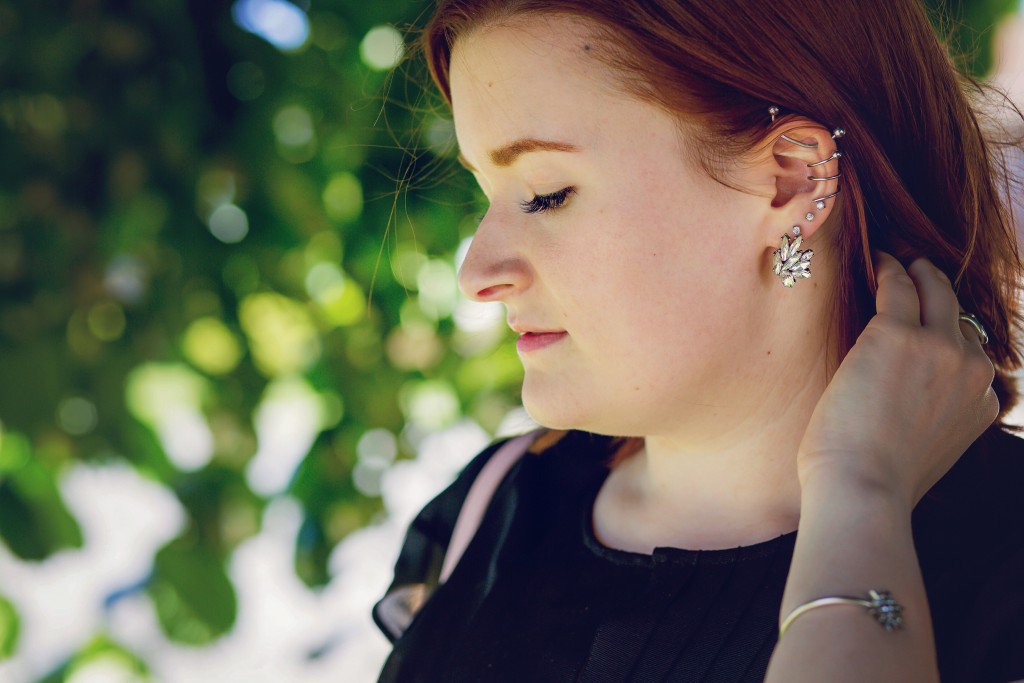 Please tell me I'm not the only one with a closet that is bursting at the seams. No matter how hard I try, keeping my closet organized is incredibly difficult for me! While I have quite a large closet, and a separate storage space for shoes, I feel that the space is under-utilized and could be better optimized. Unfortunately I'm not (yet) willing to fork out major bucks for a closet makeover. This weekend I'd had enough, and decided a mini makeover was in my future. Not enough hangers, haphazard piles of clothes here and there… You get the picture. So, I spent half the day organizing my closet, purging old clothes and shoes, and upgrading my hangers.
It might sound strange, but upgrading my hangers has been on my to-do list for a long time, I've just never been able to commit to the investment. Previously I was using the clear plastic hangers, but always wanted to use the lightweight, flocked hangers as I thought they'd save so much space. Luckily, I live with a math genius, so he did some calculations and determined that by switching to the new hangers I would gain 33% more space in my closet. Say what?! SOLD.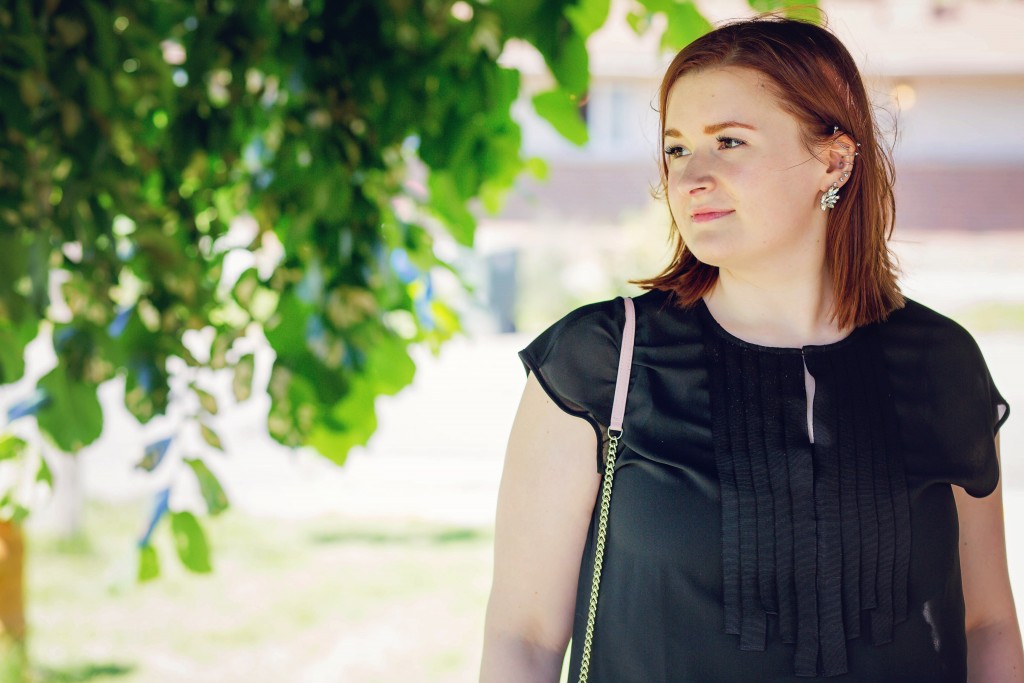 It took some doing, but all of my old hangers have been swapped out. I literally bought all of the stock at my local Fred Meyer, and I'm only short two pants hangers.  It definitely feels like I gained more than 33% in my closet, but I'm not complaining. Plus I've got a stack of clothes that will shortly be added to my Poshmark closet, so be sure to check it out! (If you're not on Poshmark yet, join and get $5 with code HUCCP)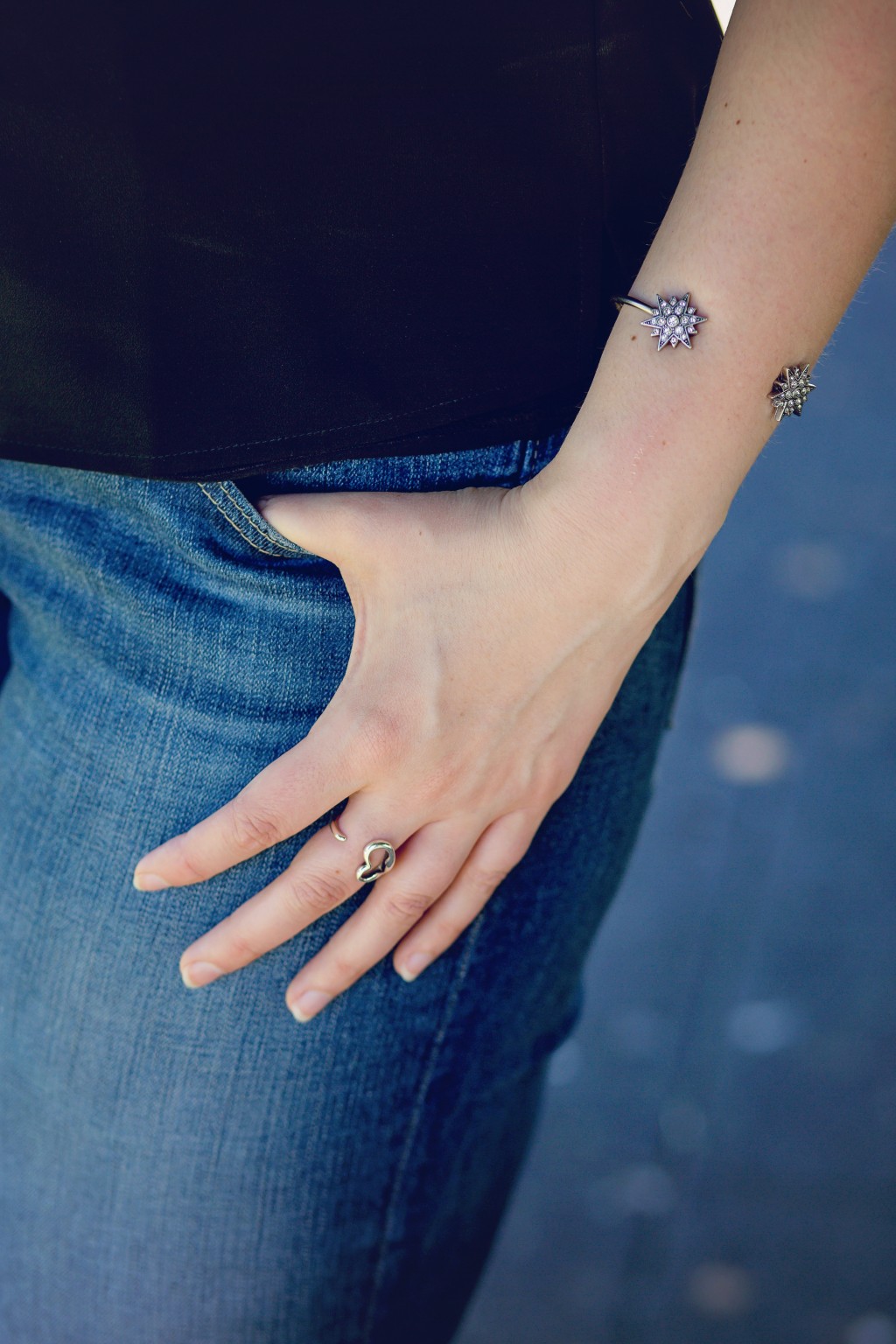 Top (similar) // Jeans // Shoes // Bag // Earrings (similar) c/o Rocksbox // Bracelet (similar) c/o Rocksbox // Ring