Summertime Blues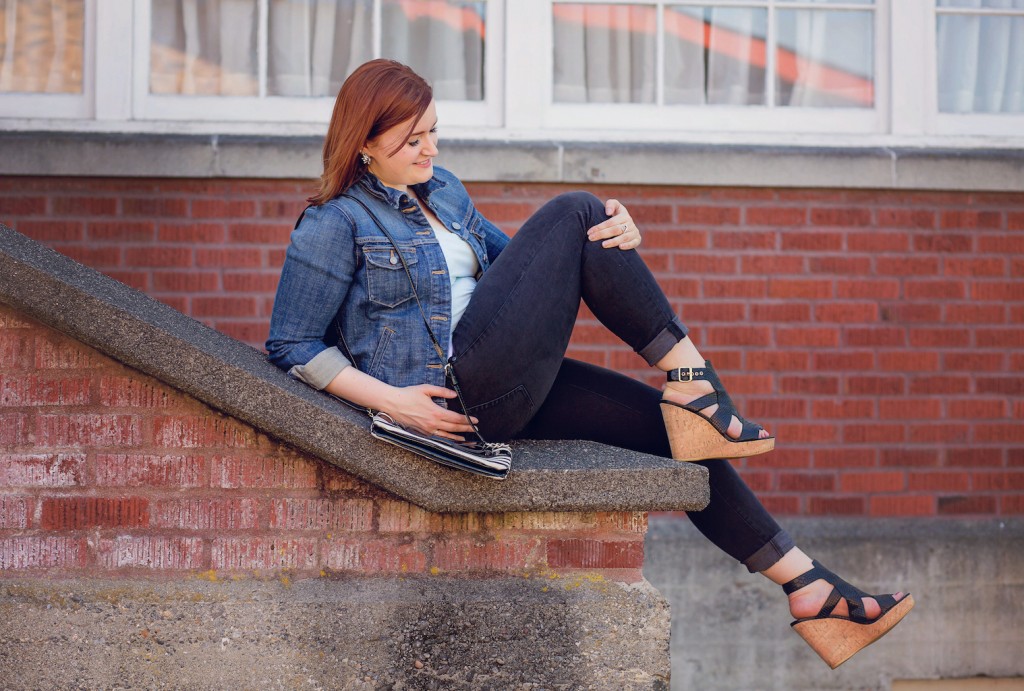 You guys… Did you know it's August? Seriously, when did that happen? It seems like just yesterday summer was upon us, bringing with it (some) sun and long days. The excitement for summer in June and July was palpable. Now that we're in August it seems as if the days are shortening faster than before and there is an undertone of crisp fall air creeping its way in. It's true – fall is on its way, and while I can't wait for leaves, scarves, boots, and the pumpkin spice obsession to once again take hold, I'm not ready to say goodbye to summer. I guess that means I've got the summertime blues?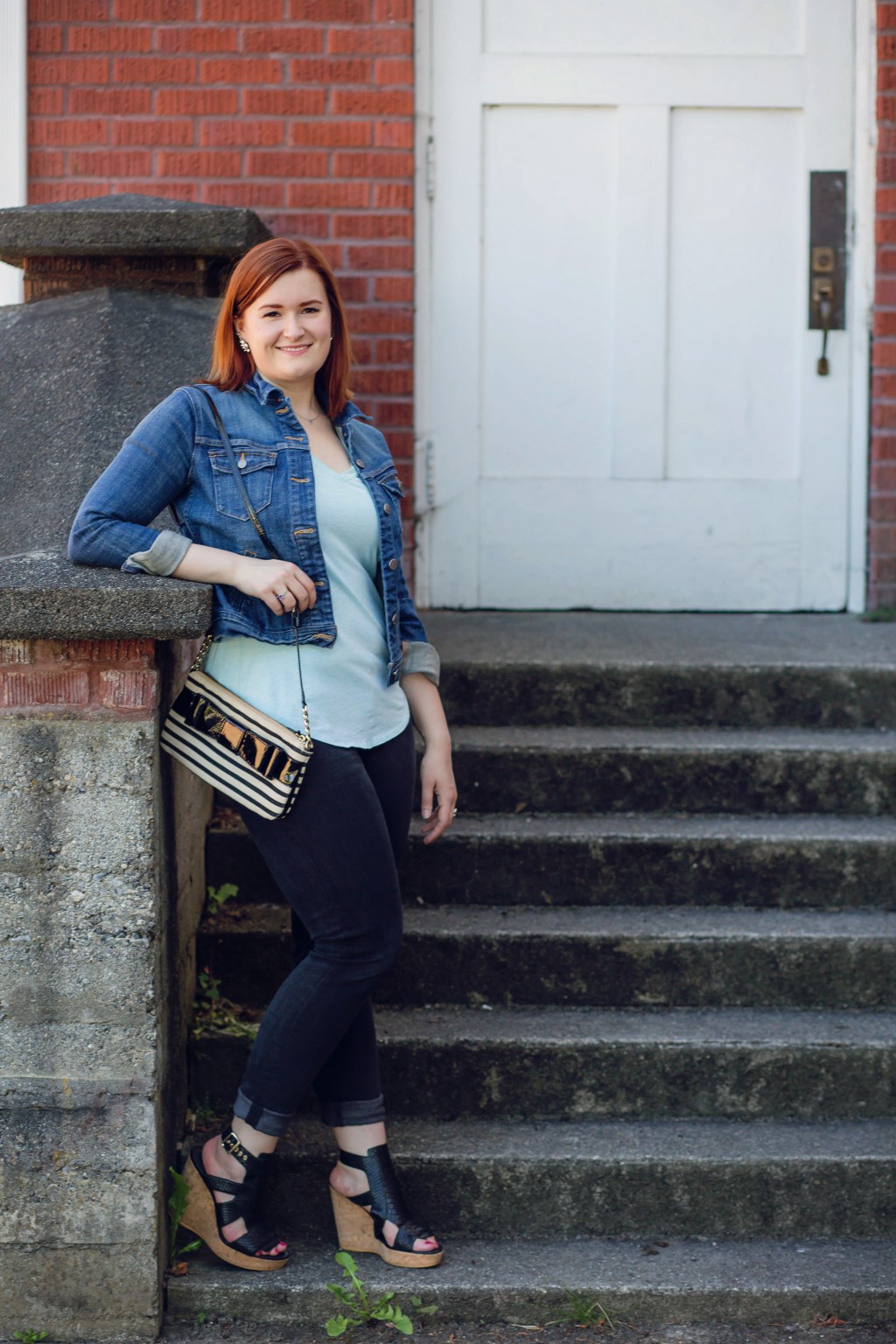 Instead of letting the summertime blues take over, besides cramming my schedule full of last minute adventures, I guess I'll just have to wear some blues! Denim jackets are always my jam in the summer – they just go perfectly with everything from dresses and skirts, to pants and leggings, and sometimes even with other shades of denim. But finding that perfect denim jacket can be rough. I was so disappointed after I lost weight to realize that my favorite denim jackets, ones that had taken me years to find the perfect mix of stretch, color, and cut, no longer fit. I seriously went almost 2 years without a good denim jacket and I don't know how I survived. Luckily I have found my denim unicorn once again and of course I nabbed it in dark wash and light wash. After so much searching, I could not bring myself to only purchase one color. (PS – Right now you can get 15% off my favorite jean jackets at J.Crew Factory with code ILIKEIT)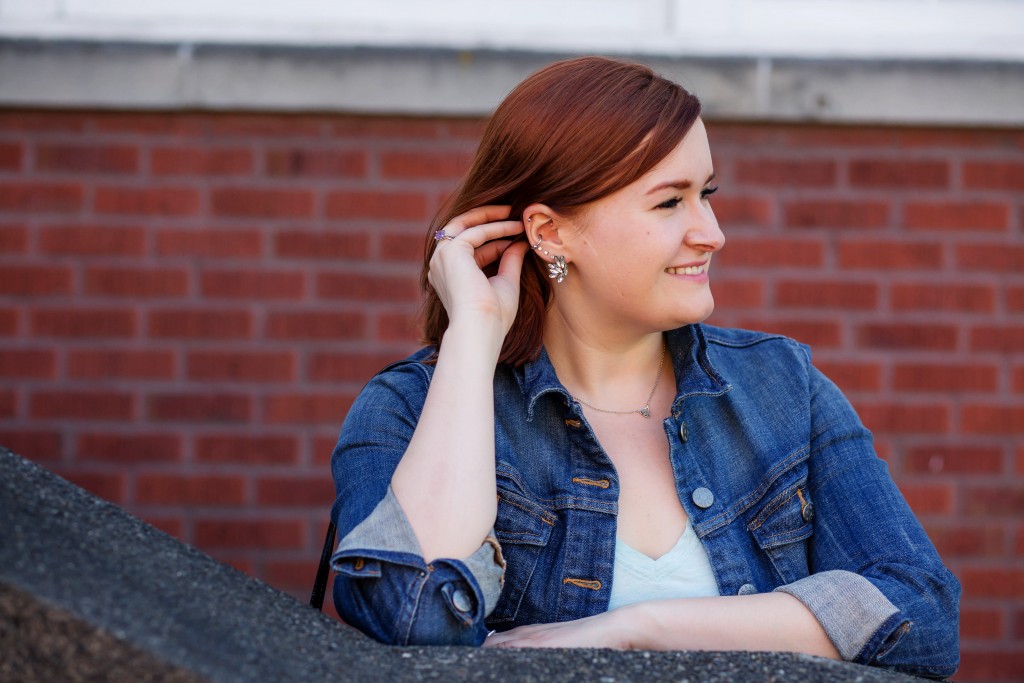 After finding these beautiful denim jackets, I had to wear them with everything, naturally. One morning at my old job, I was feeling unmotivated to dress up and really just wanted to wear blue jeans even though it was Monday. Some days are jeans days, you know? Instead, I threw together this sassy ensemble – denim jacket, light blue top, and black denim, tied together with a fierce pair of wedges. It was comfortable, put together, and appropriate for our office. It was a hit!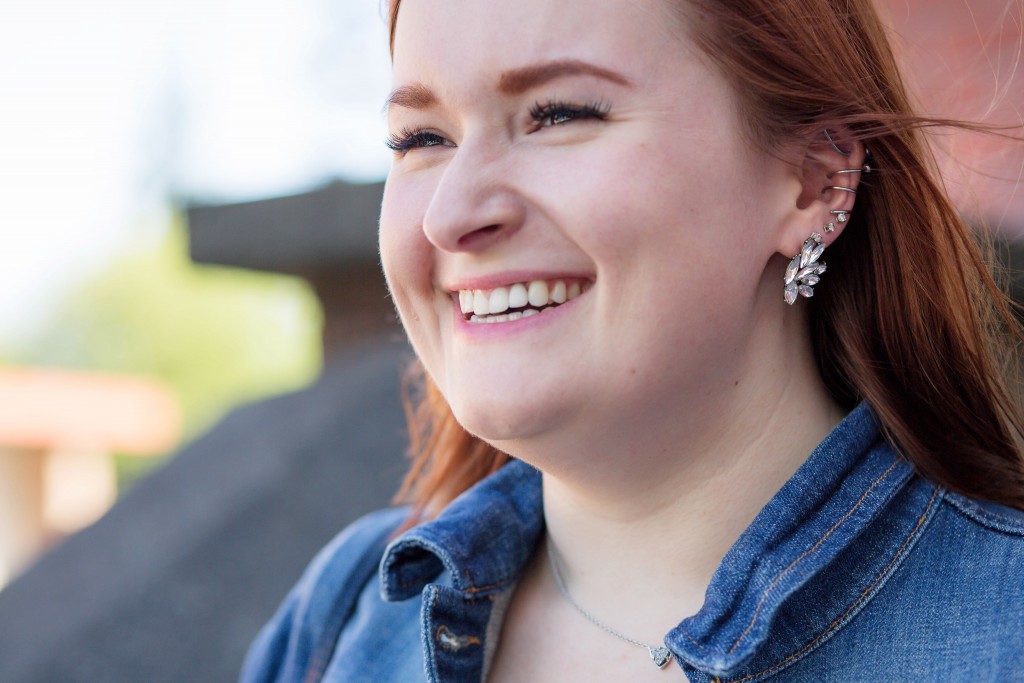 Jacket c/o Seattle Premium Outlets // Top // Pants (similar) // Bag (similar) // Shoes (similar) // Necklace (similar) c/o Rocksbox // Earrings (similar) c/o Rocksbox