Where to Eat: Oahu

Breakfast
Goofy Cafe & Dine: Our favorite breakfast spot! We tried nearly everything on the menu, the smoothies, fresh juices, eggs benedict, and french toast were our go-to's!
Island Vintage Coffee Company: Great place for a Macadamia Nut Latte and Acai Bowl!
Cinnamon's Restaurant: An amazing little pancake joint – definitely try the red velvet pancakes, it's like cake for breakfast! The omelettes were incredible too.
Eggs 'n Things: Obviously you can't go wrong with any of their egg dishes, but we really loved the Wells Golden Waffles – they're thin and crispy!
Honolulu Coffee Experience Center: Another great place to grab a cup of coffee. The atmosphere is a little noisy, but free wifi and great snacks make it a nice place to get an afternoon refreshment.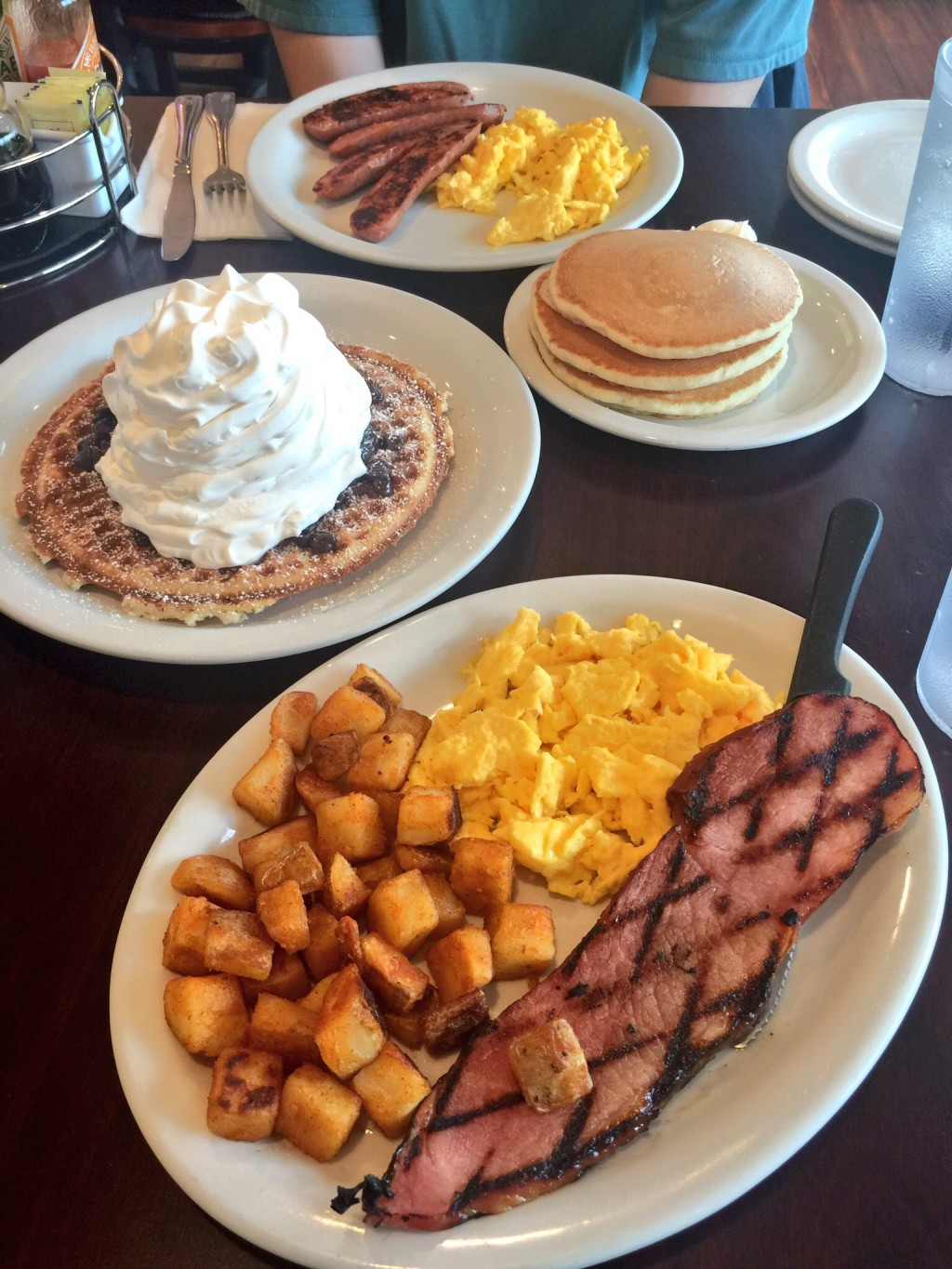 Lunch
Kahuku Farms: The most incredible lunch spot on the North Shore – it is well worth the drive! My favorite was the Farm Pizza, but Jon loved the Grilled Veggie Panini. The crazy part is neither of us like eggplant! You also have to try the Tropi-Kale Smoothie and the Grilled Banana Bread with ice cream for dessert!
Maui Mike's: A quick and easy lunch spot, great for some protein after a long hike!
HiBlend Health Bar & Cafe: Great salads and fruit smoothies for lunch or a snack on-the-go.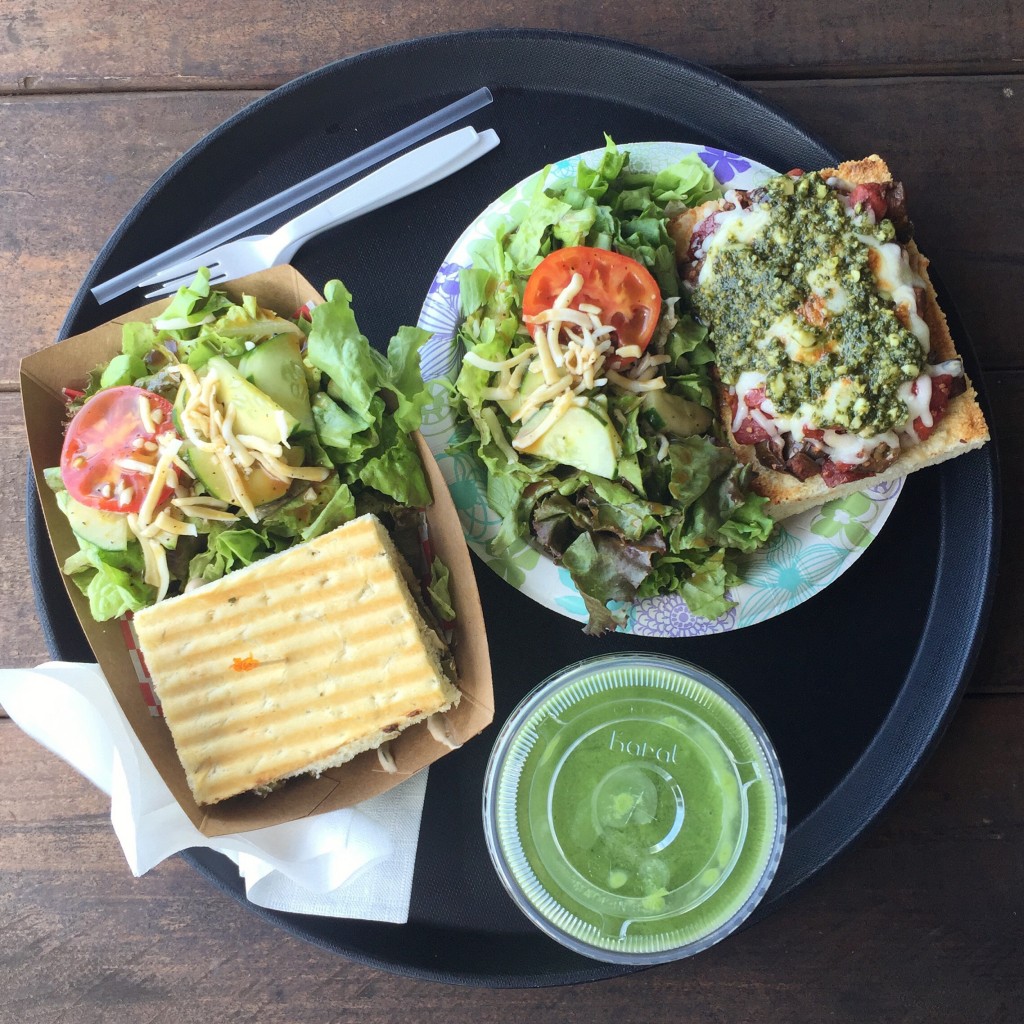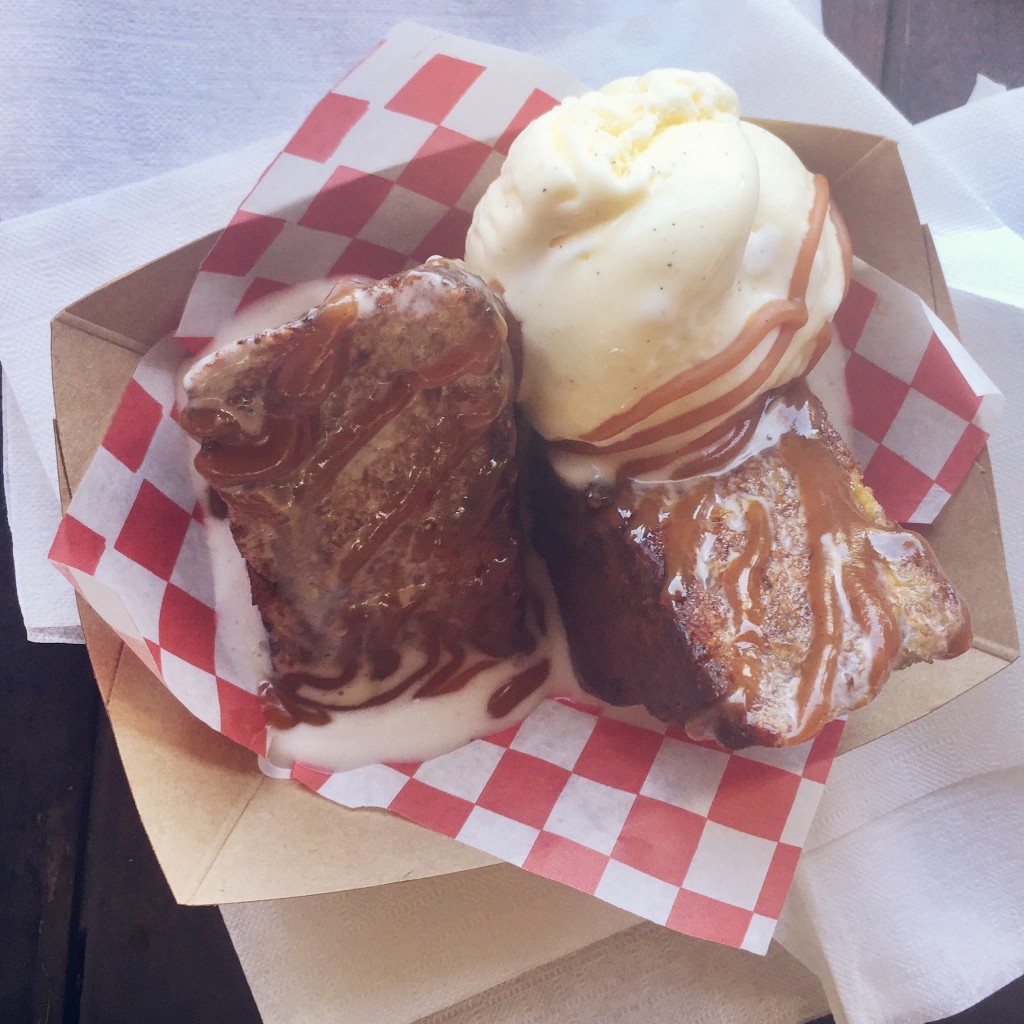 Dinner
Rainbow Drive-In: Basically everything here is good and, at a great price! Try the slush float (a slushee and ice cream drink).
North Shore Tacos: We first found the North Shore Taco Truck and enjoyed our meal so much we stopped at the actual restaurant. The pulled pork is phenomenal!
Beto's Tacos & Platos: A late-night stop for some authentic Mexican food. Cash only.
Polynesian Cultural Center Luau: We did the all-you-can-eat buffet at the luau. Don't forget to try some Hawaiian classics like poi while you're there!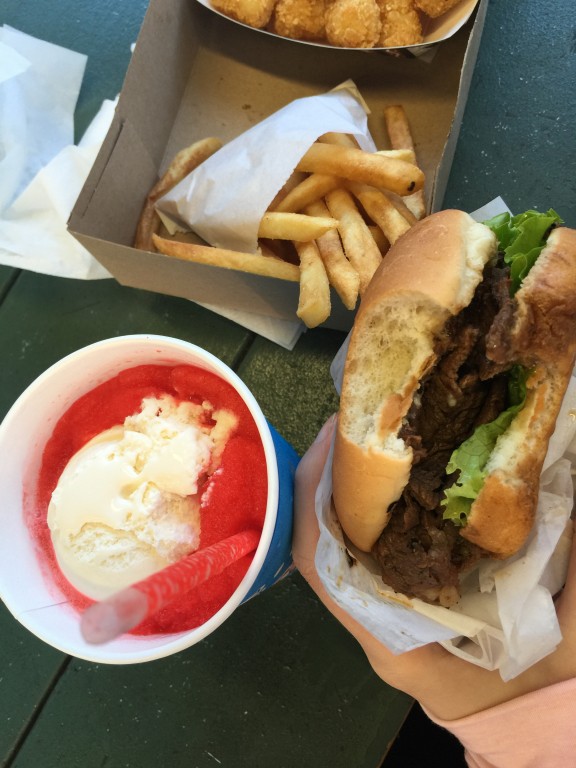 Sweet Treats
Leonard's Bakery: Get your fresh malasadas at Leonard's! They're made to order!
Island Snow: The best place to get shave ice. Make sure to try with the ice cream on bottom and the snow cap on top.
Snow Factory: This dessert place is like a cross between ice cream, shave ice, and cotton candy. There's really no way to describe it, but it's a must try when you're in town.
Samurai's: Grab the soft serve for a wonderful candy-colored cone!
Dole Plantation: Not only can you get plenty of pineapple-inspired desserts, but you can also take part in plenty of activities at the plantation
Hawaii Prince Hotel: The coffee stand inside the hotel has taro malasadas (not available at Leonard's). Get there early, they sell out quick!