Spring Bedroom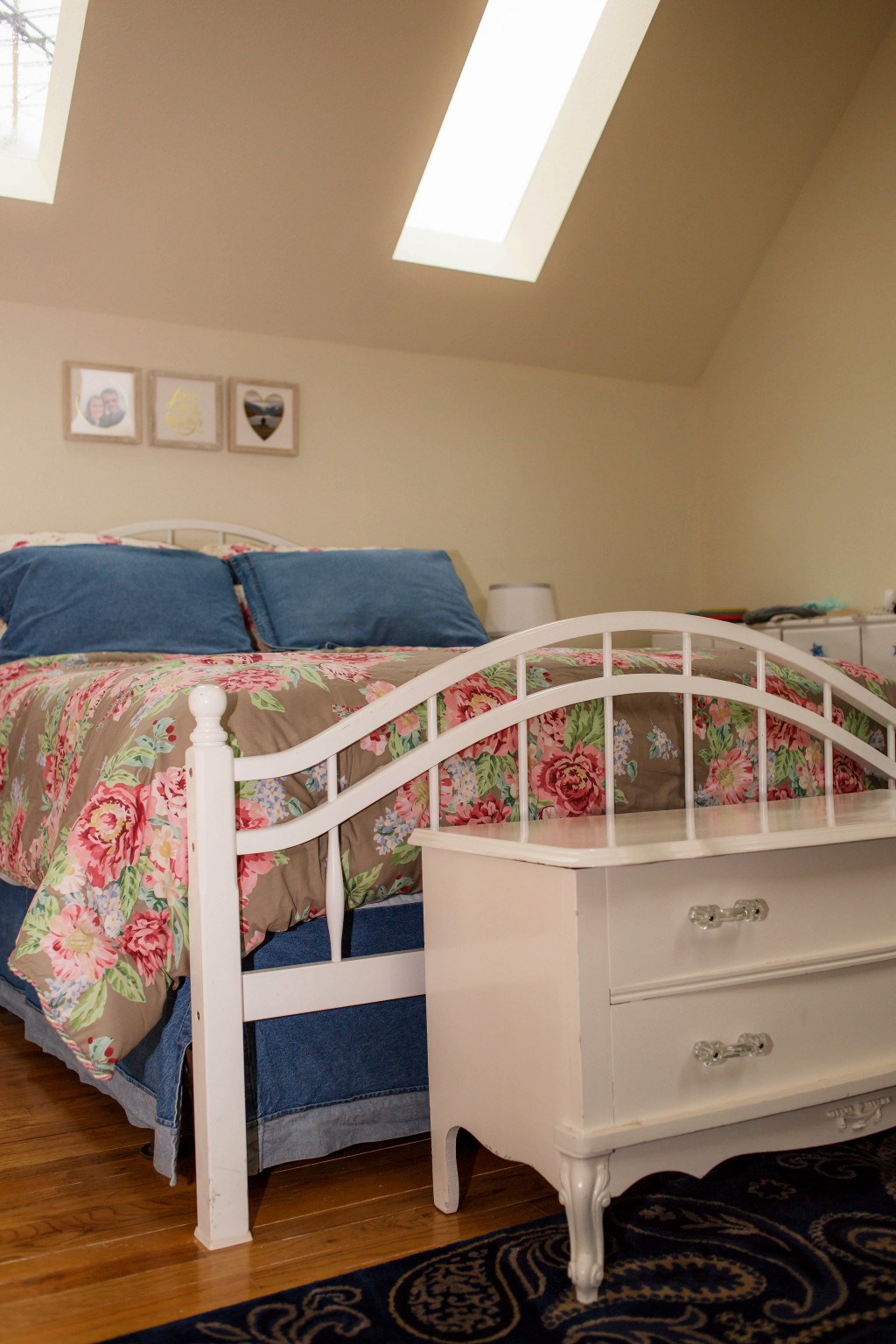 There's no place like home! After traveling for the last month, I can attest to the fact that there is truly no place like home – and your own bed.
When I left in March, spring was just starting. The Camperdown Elm tree outside of our house was still bare, just starting to bud. And when I came back, it had almost completely leafed out! Spring is truly here, and as such, it was the perfect time to swap out my bedding with a little floral.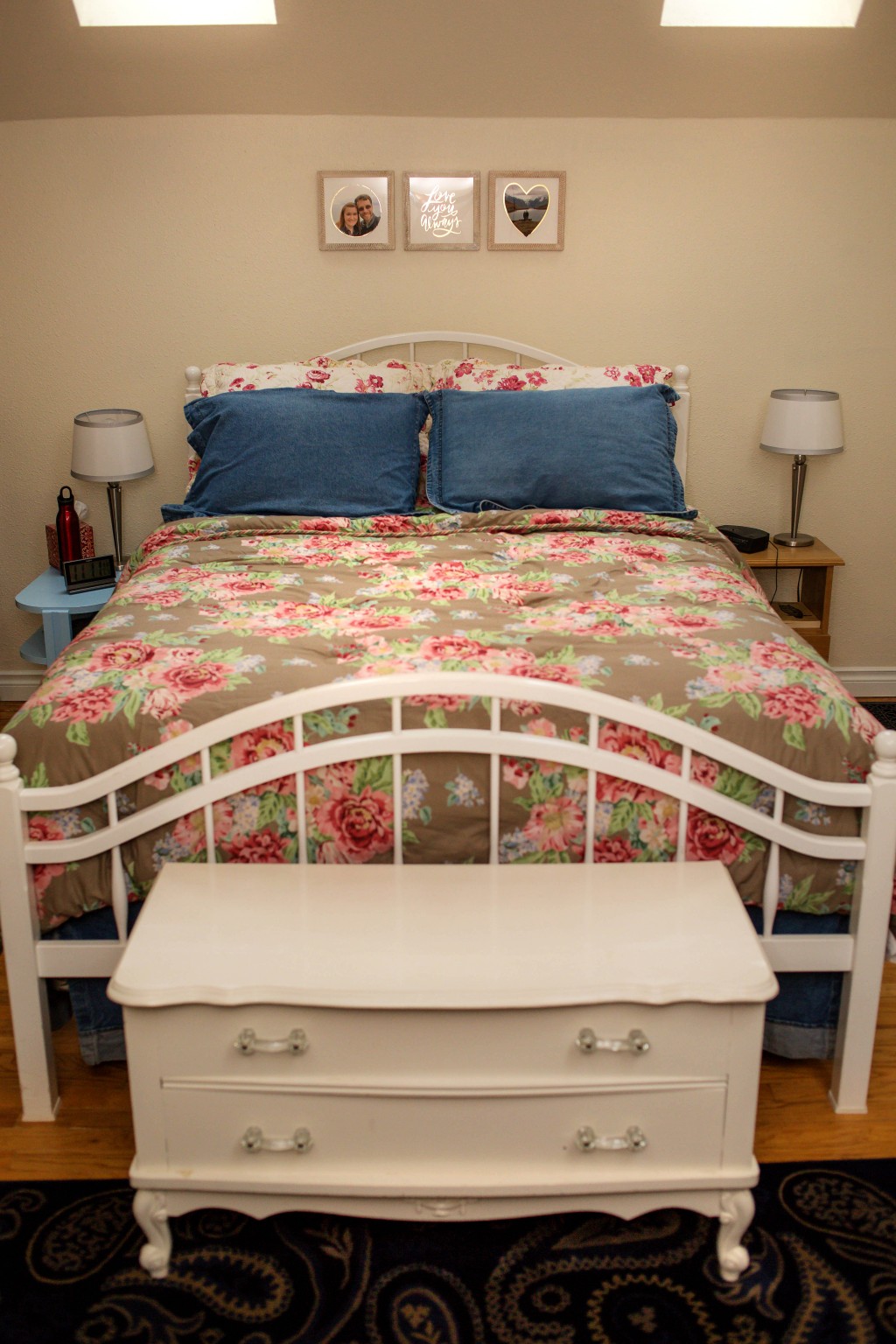 The best, and most expensive part of owning a home, is getting to decorate. While the holidays are festive, the spring season is bright, fresh and colorful. Transitioning from my winter bedding, I knew I wanted something that had a vintage feel to it, would blend seamlessly with our other decor, and was floral printed. Without truly looking, I just happened to be strolling along 1st Street in downtown Snohomish, when I wandered into a shop and found this comforter and contrasting floral shams. It was perfect!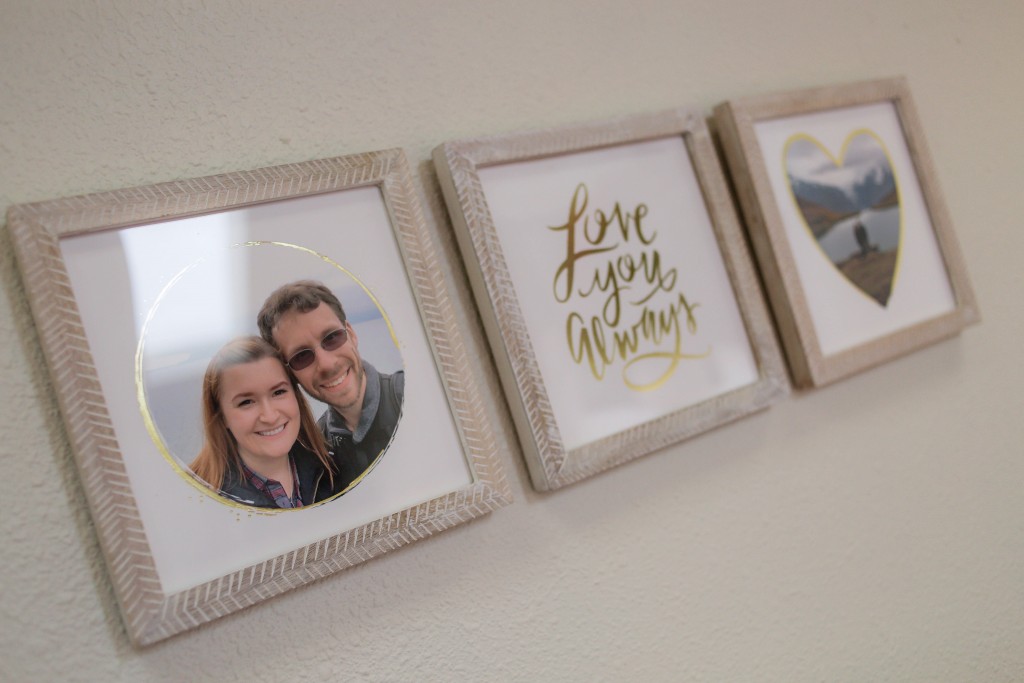 'Love You Always' Wall Decor c/o Minted.com // Filled with Love Heart Wall Decor c/o Minted.com // Lightly Gilded Circle Wall Decor c/o Minted.com
Shop my favorite floral bedding!
[klapford-shopstyle listId="46578796″]