Leopard Love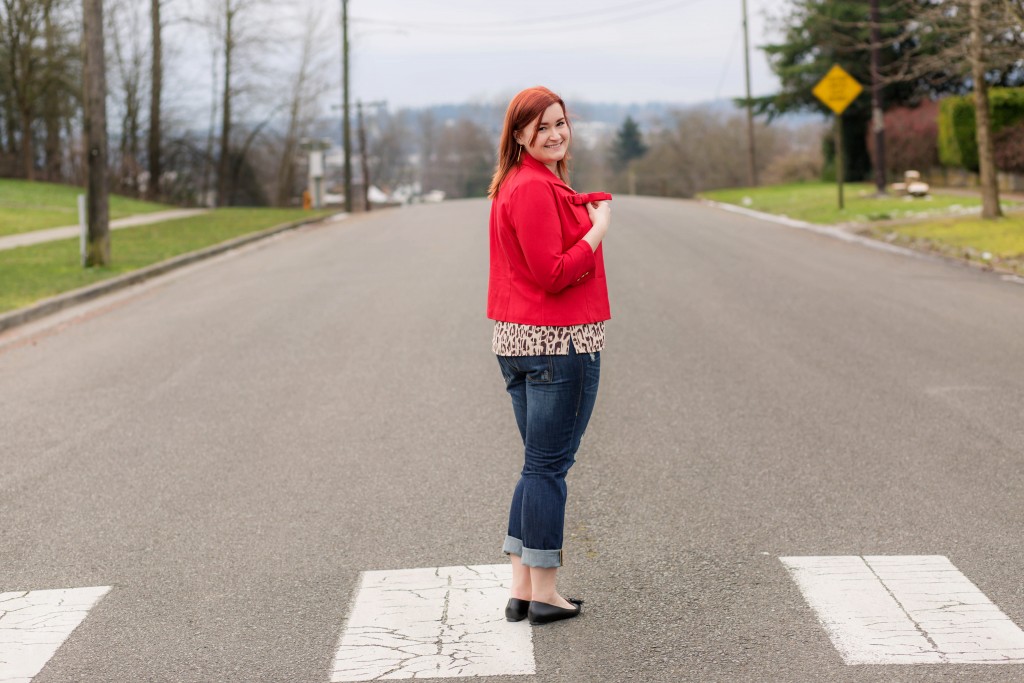 I've been anti-animal print for as long as I can remember… but here I am, obsessed with leopard, and even looking to add in zebra print to the mix. I guess you could say I'm getting in touch with my wild side, and loving it! Ever since I added a pair of sassy leopard loafers to my closet, I've been looking to add some other tasteful leopard pieces to my wardrobe. (I'm still looking to add the perfect pair of leopard slip-ons to my collection – let me know if you have any recommendations!)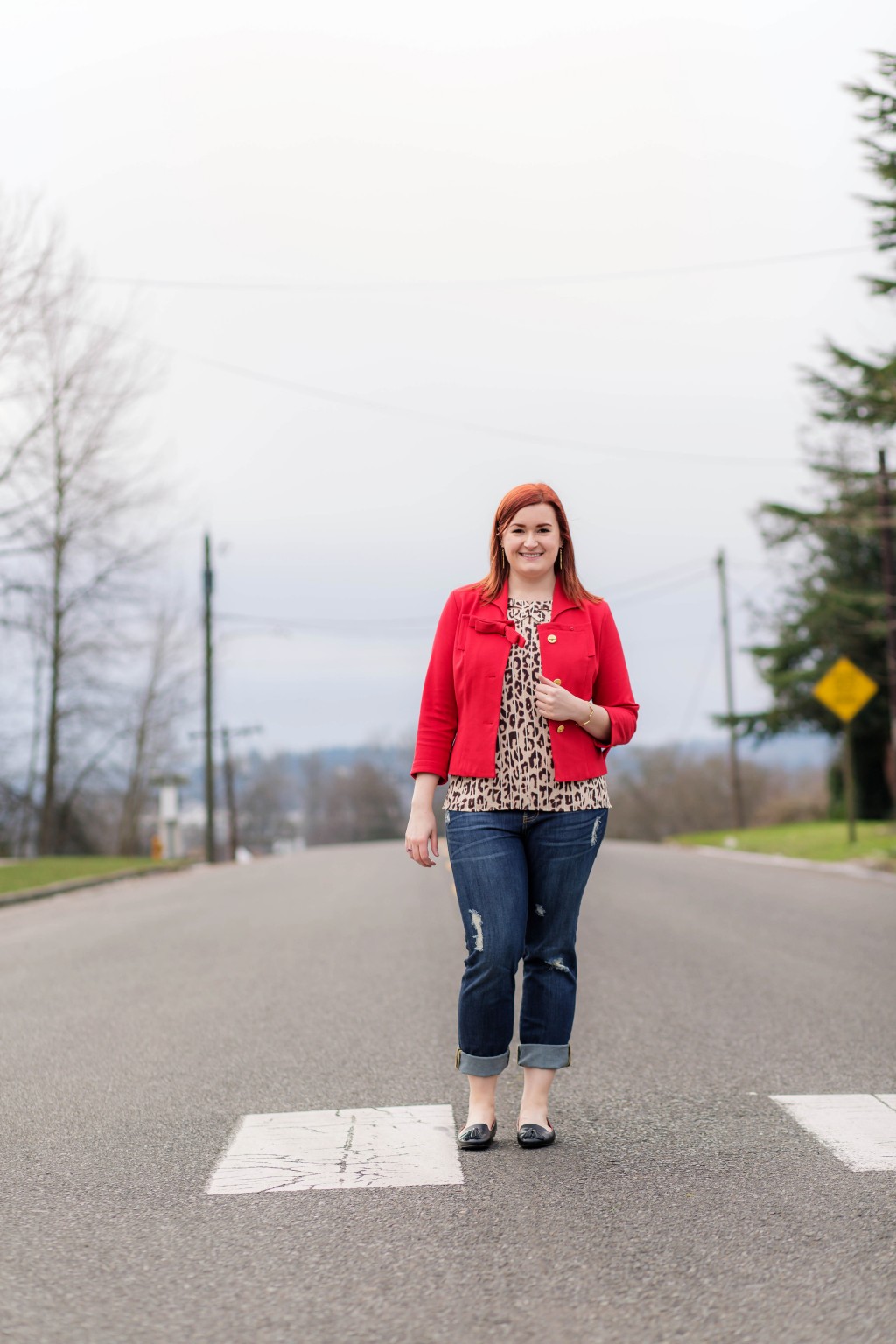 So, on to the outfit. It's centered around this leopard print top (don't forget to sneak a peak at the cutout detail on the top, it looks cat-like!), and adding this beautiful red jacket really makes it pop. Add in a little gold jewelry and it's a complete look! During the week, I'll wear this outfit with black slacks for a more professional ensemble, but on casual Fridays, it's all about the jeans.


This entire outfit is from Cabi (so much love for this line!), and this season, I'm definitely going to be mixing the Tivoli Top (zebra print) with the Verde Jacket and the Destructured Skinnies on Fridays or the Go-To Trouser during the week. Shoot me a note if you want to get connected with my Cabi Stylist, Pam, and get those lovelies for yourself!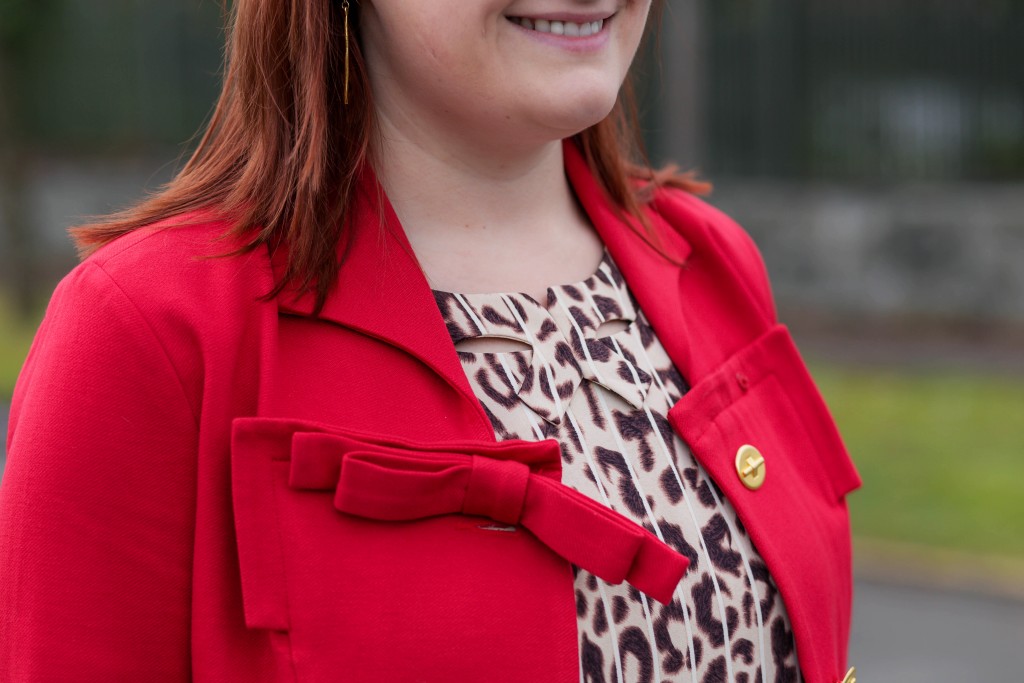 Top (similar here and here) // Jacket (similar here and here) // Jeans (similar here and here) // Shoes (similar) c/o Shoes of Prey // Earrings c/o Rocksbox // Bracelet (similar) c/o Rocksbox
Use code 'allthingskatexoxo' to get your first month of Rocksbox free!
Shop my favorite leopard pieces below! Style Tip: Don't mix all the leopard together!
[klapford-shopstyle listId="46388920″]