Winter Bedroom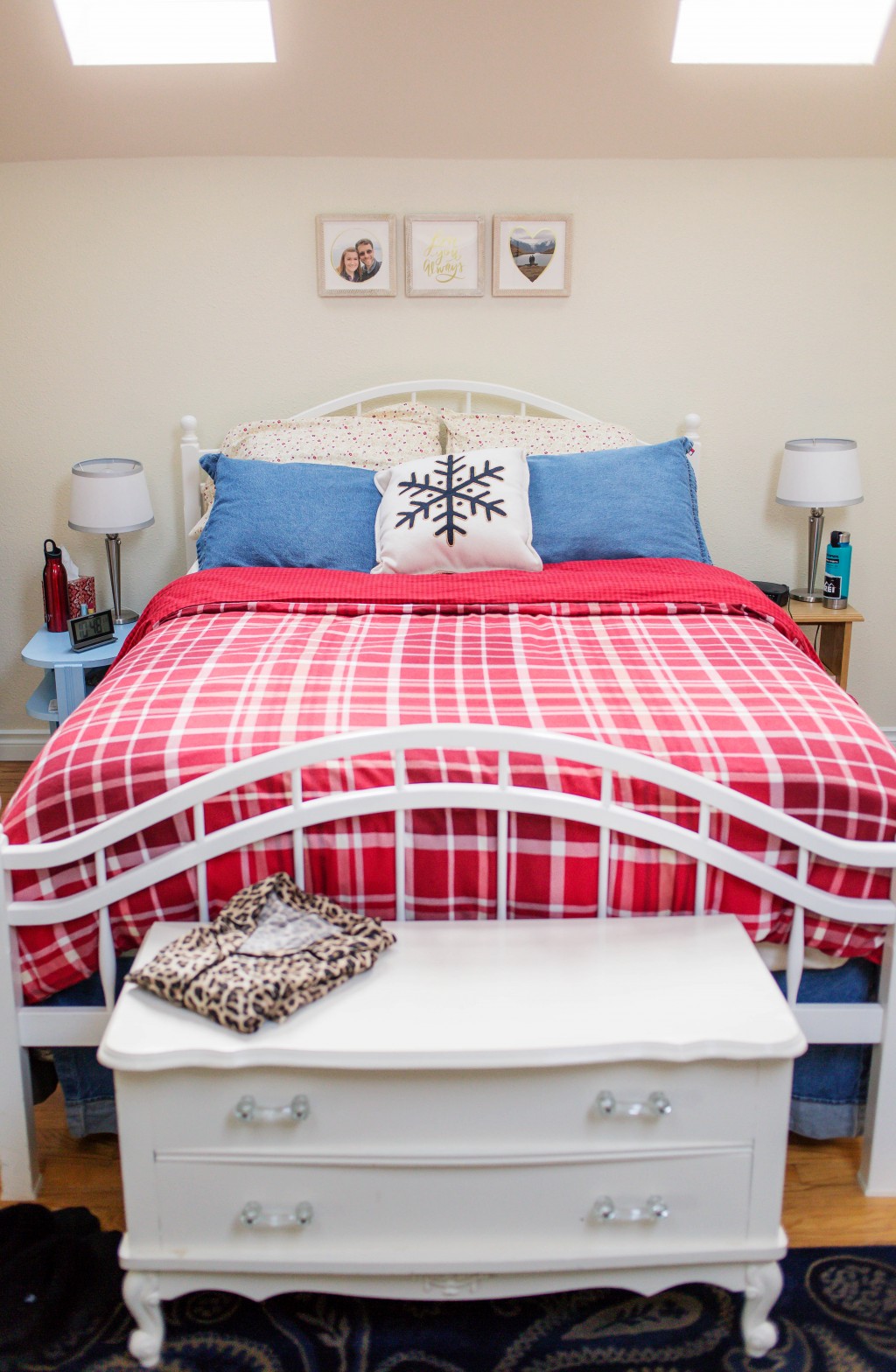 Owning a house was a huge jump for us, not only more concretely solidifying our relationship (30 year mortgage – yay!), but also financially committing to a long term investment (again, hooray for the 30 year mortgage!). At this point, all of the scary stuff is out of the way and we're on to the fun stuff: decorating and making it our own.
Don't worry, we've already experienced a few adventures in home ownership (flooded basement, hot water heater troubles, and garage door opener issues), but overall it's been great. I absolutely love having a house that I can do what I want with. No one to tell me that I can't paint or poke holes in a wall.


Believe it or not, one of the spaces I've had the hardest time making our own is the bedroom. We have a fabulous, open master bedroom with four skylights and two closets, with an attached bathroom which has its own skylight. I'd been feeling the need to upgrade my bedroom set, or swap it out with a seasonal set to keep it fresh. This winter, inspiration struck when I found a wonderful red plaid flannel comforter set; I knew it would be the perfect winter bedroom set. Combined with my existing denim bedskirt and shams, it really pops!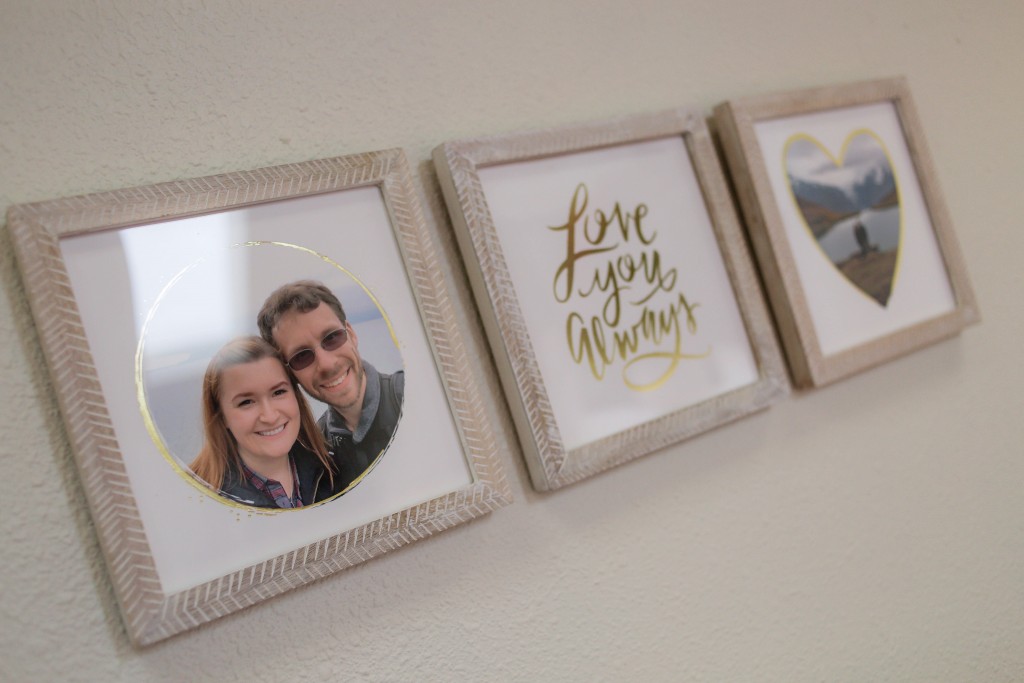 The next, and hardest hurdle, has been selecting artwork. Due to the skylights, the wall space is limited in areas, making sizing a challenge. I knew I wanted something neutral, yet personalized. I found these adorable foil pressed at Minted.com and knew they'd be the perfect fit.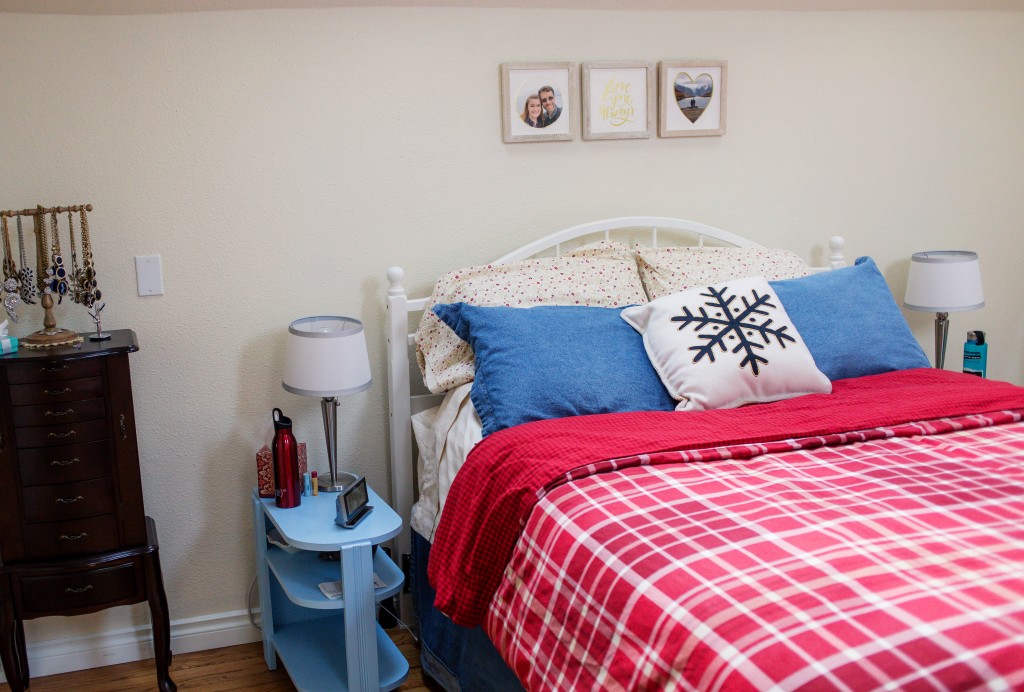 All of the artwork on Minted.com comes from a talented community of independent artists, from big cities and small towns all over the world. The three pieces I selected were from Huntersville, North Carolina, Nashville, Tennessee, and Burlingame, California.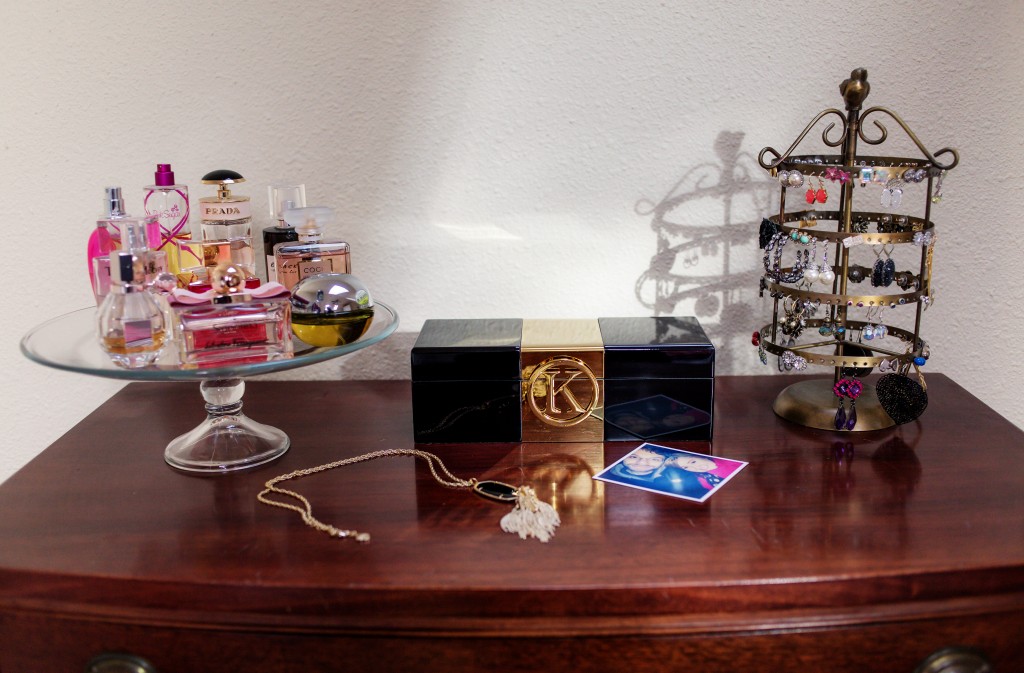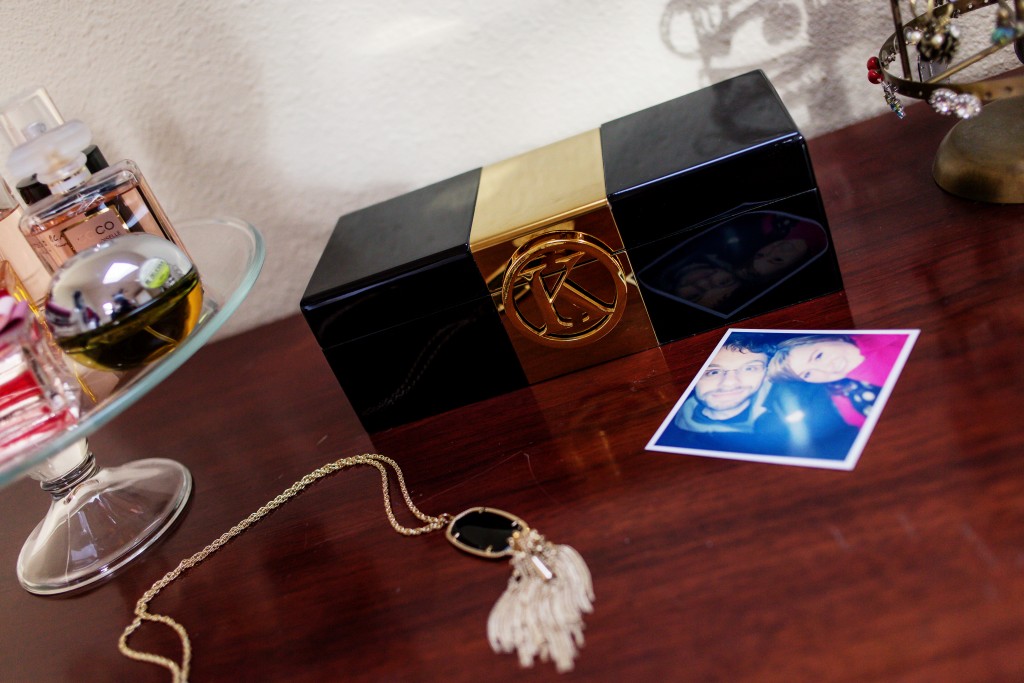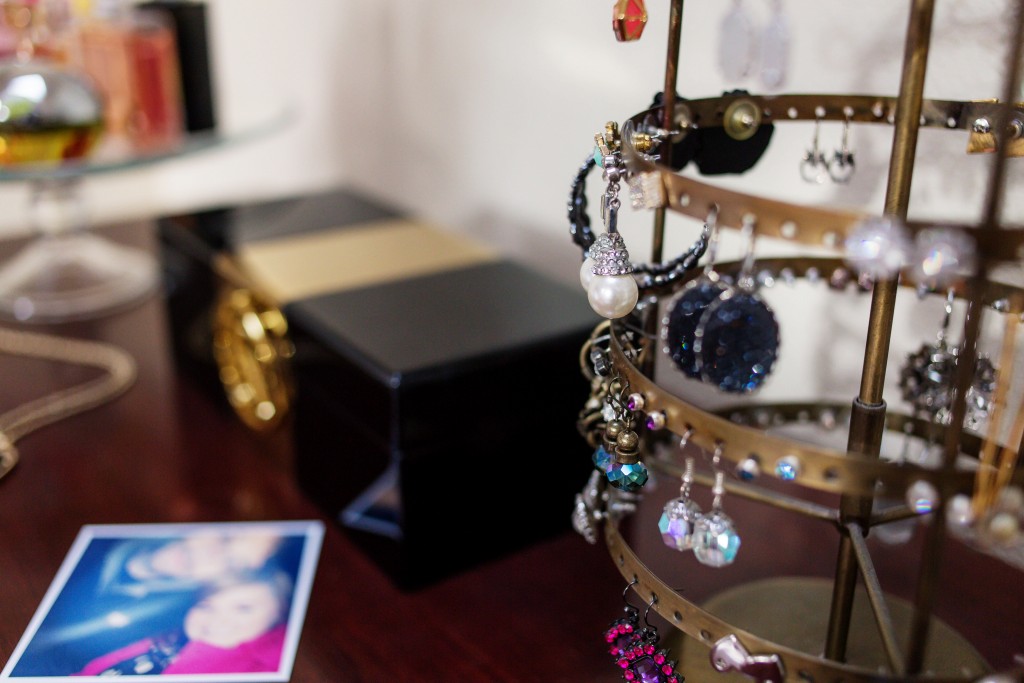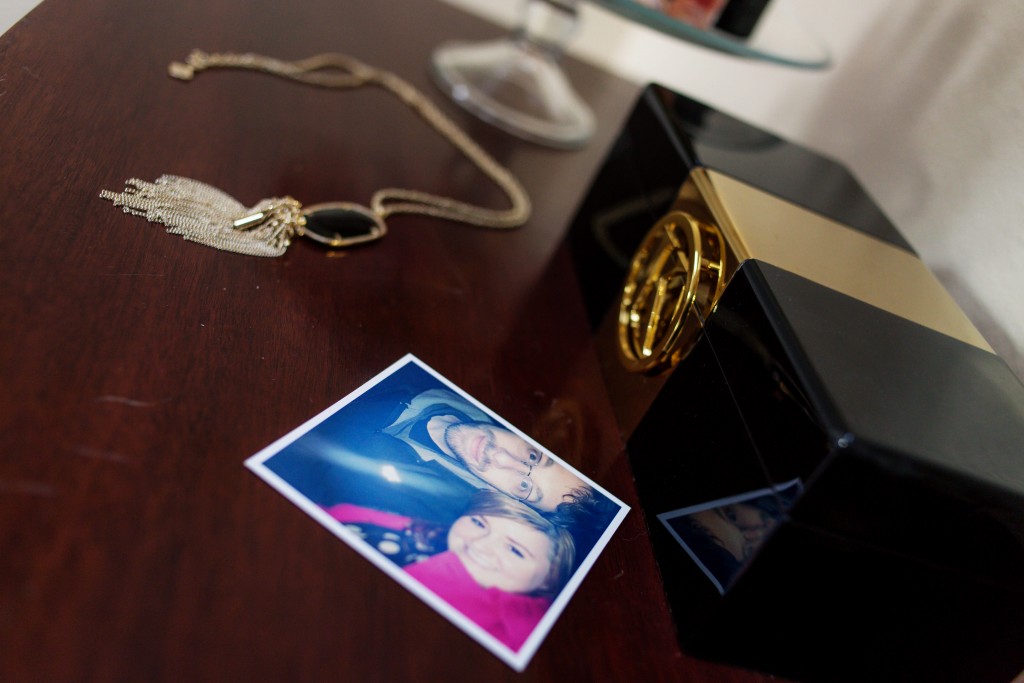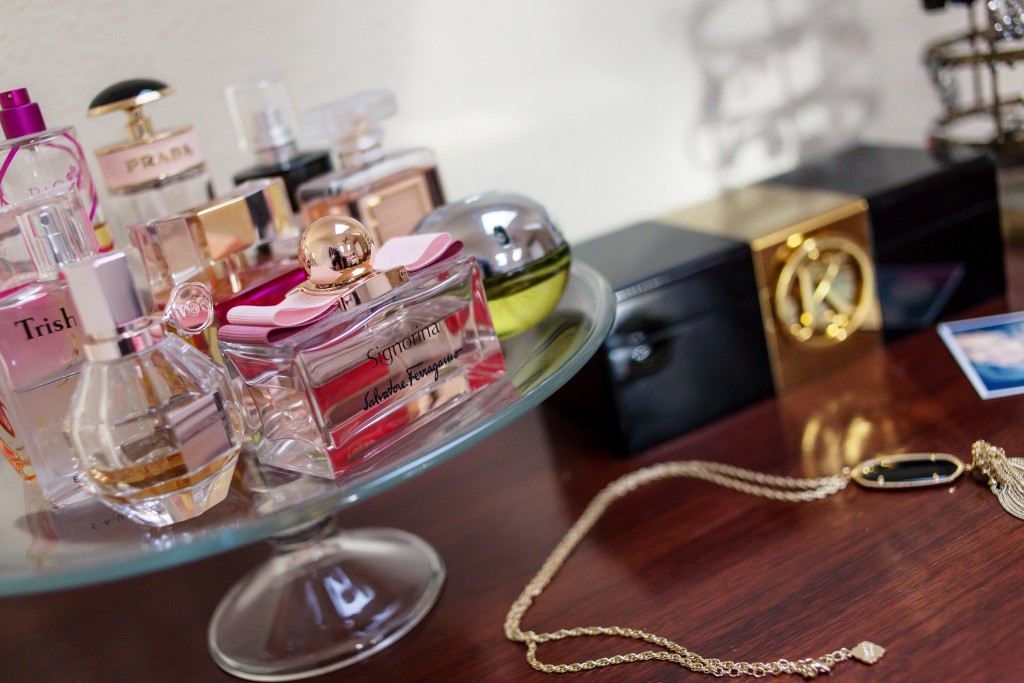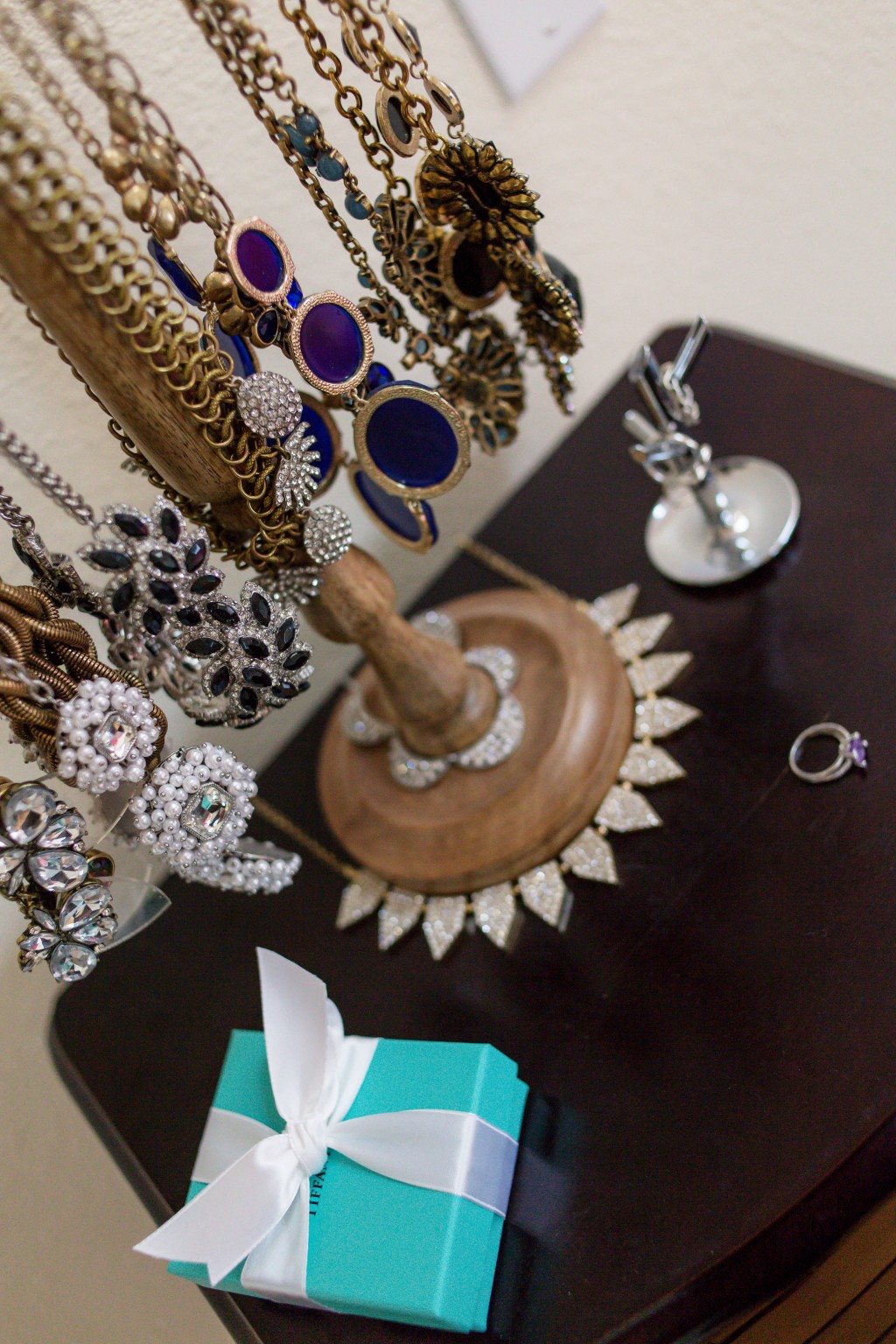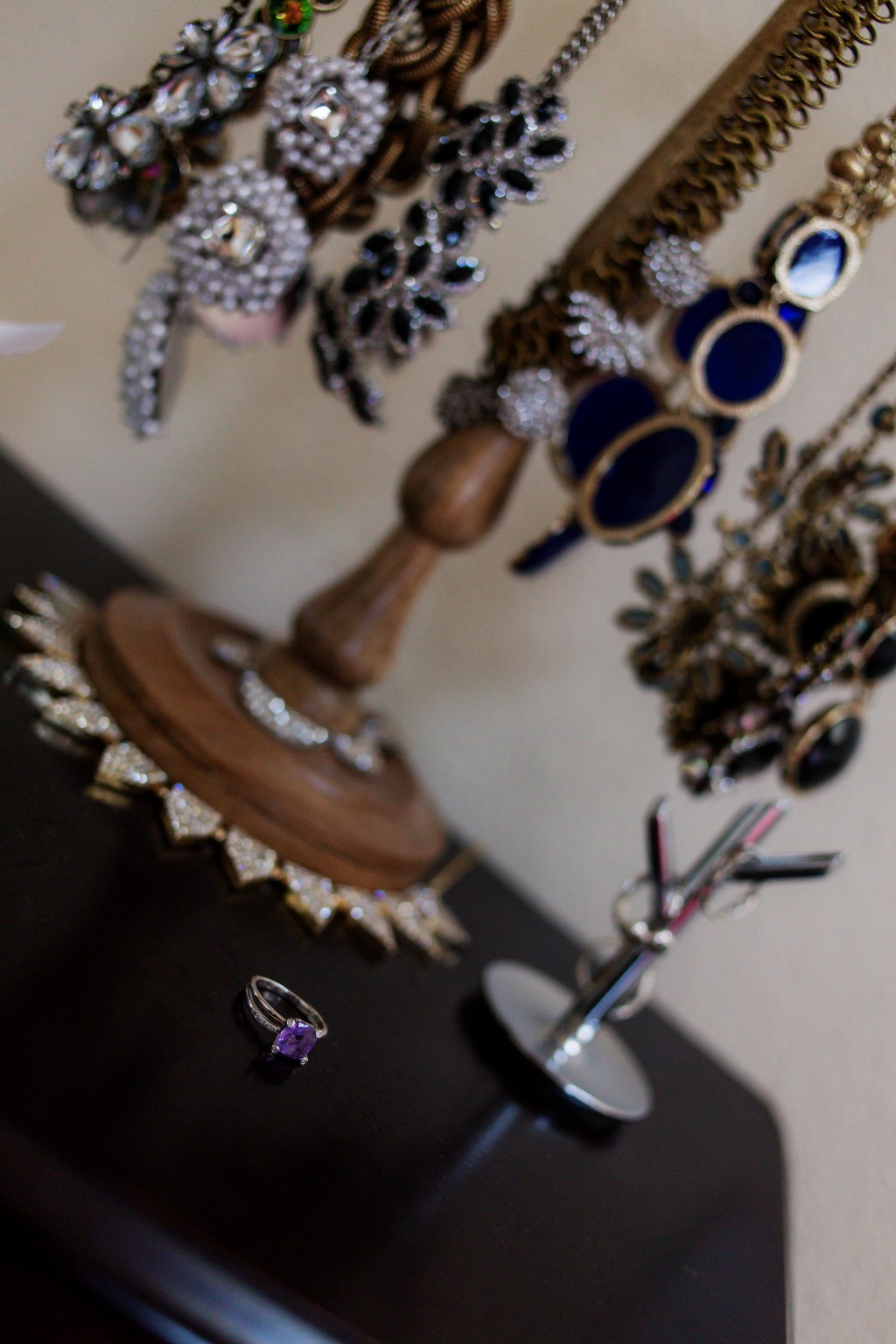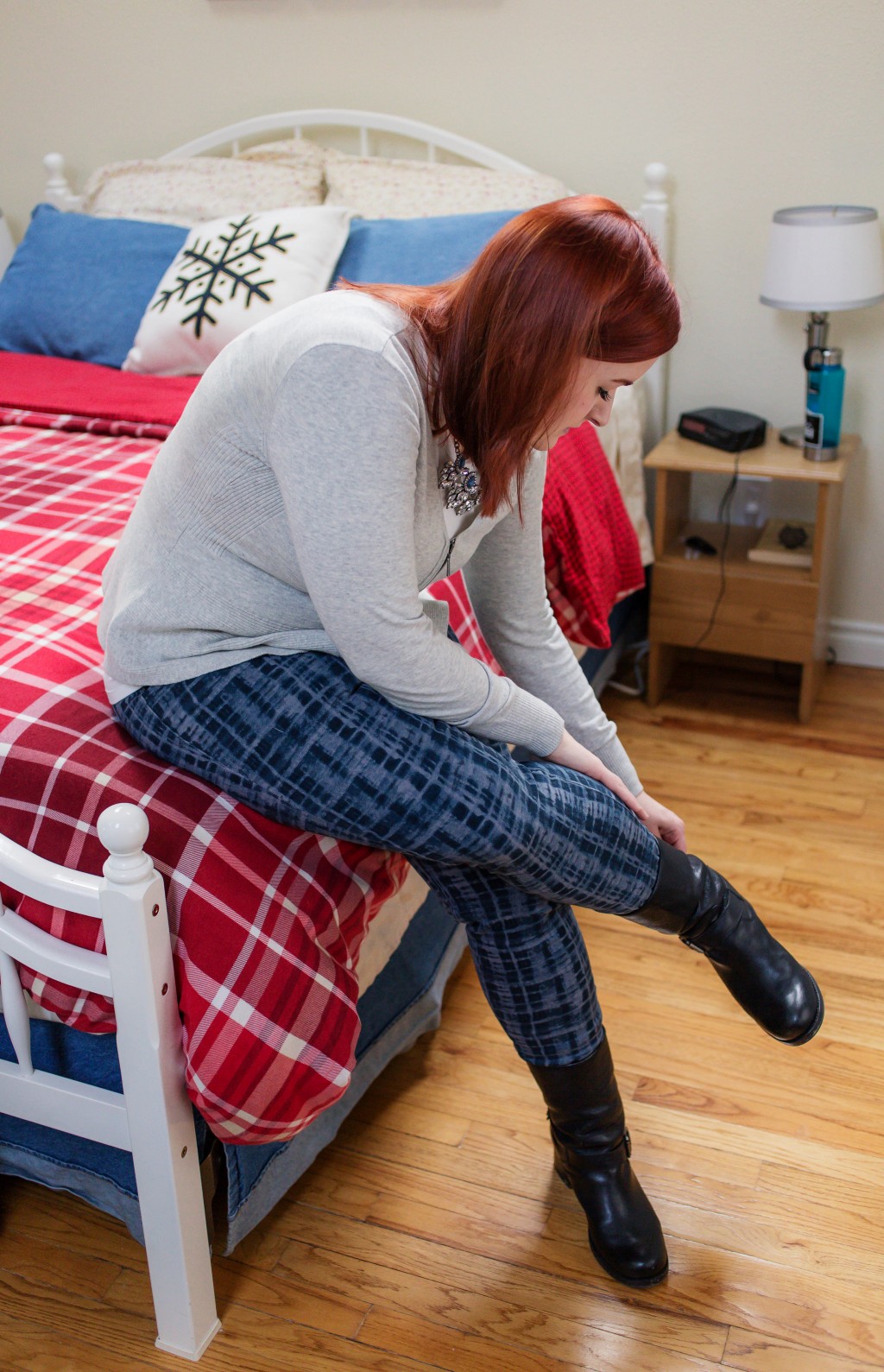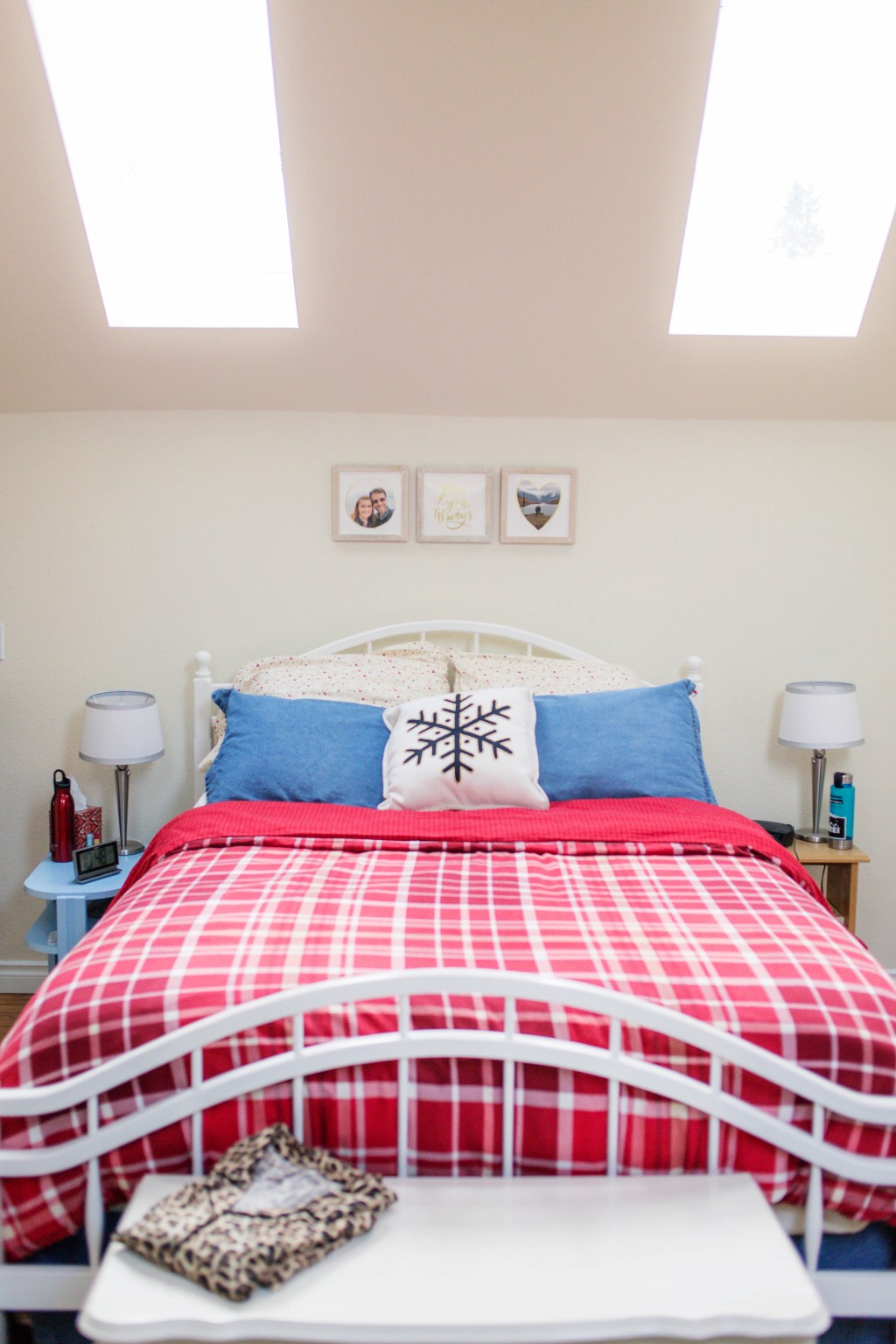 Comforter // Floral Pillow Case // Sheets // Bedskirt (similar) // Denim Pillow Shams (similar) // 'Love You Always' Wall Decor c/o Minted.com // Filled with Love Heart Wall Decor c/o Minted.com // Lightly Gilded Circle Wall Decor c/o Minted.com // Leopard Pajamas
[klapford-shopstyle listid="46183611″]
Photography: Rachael Riviera Photography