Weekend DIY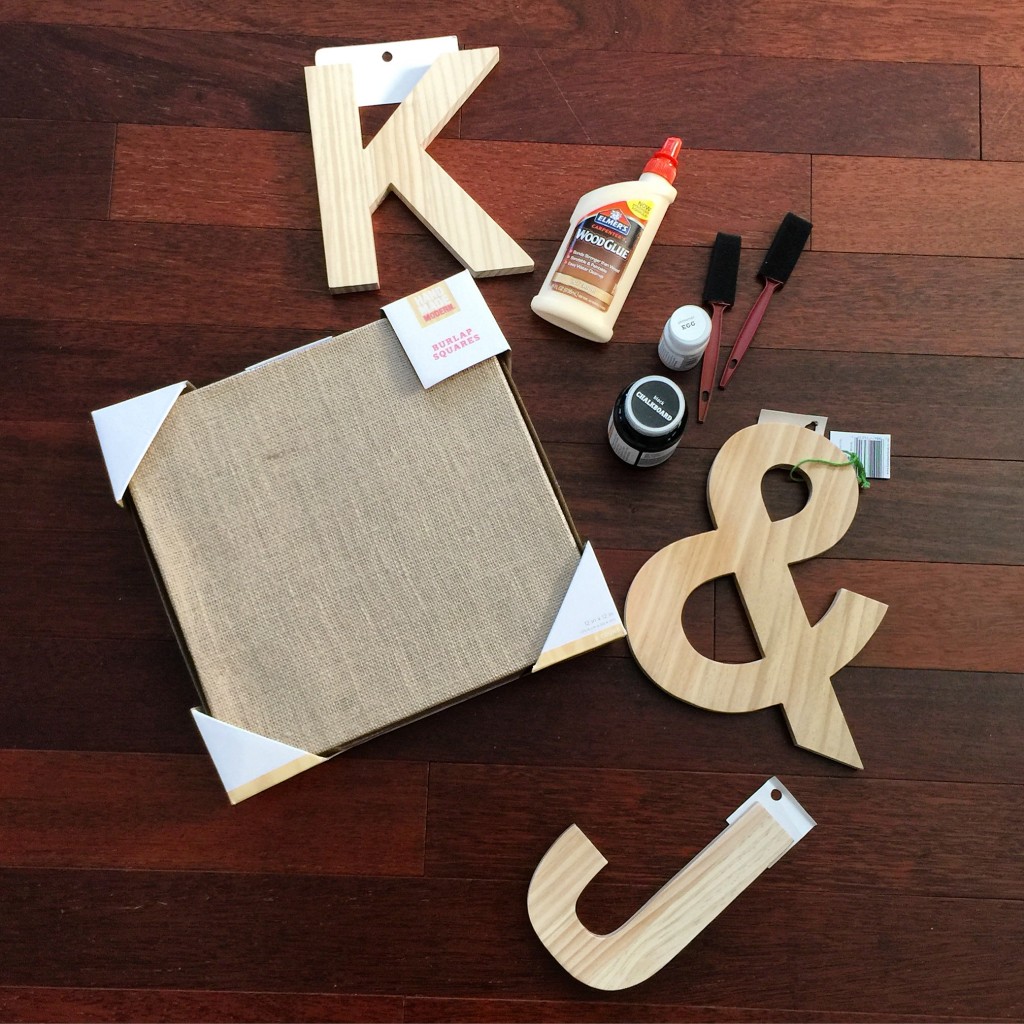 Do you have any weird places or spaces in your home that you just don't know what to do with? Since moving into our house last May, I've been struggling to come up with what to put in our entryway. The space is small, and with a bright red wall (I'm not ready to paint) it's been difficult to find something that really fits the space. Then one day Jon and I were walking around the craft aisle in Target and inspiration struck!
I picked up burlap squares, wooden letters, and paint. After painting the letters, I attached them to the burlap squares with wood glue. After allowing ample time for drying, I hung them vertically since our horizontal space was more limited.
I'm still looking for the perfect entryway table to complete the look, but overall, I am very happy with my weekend DIY project!
Burlap Squares // Wood Letters // Chalkboard Paint // Shimmer Paint in Eggshell