Thrill of the Hunt
There's something about thrift shopping that keeps me coming back. It can be oh-so-frustrating but also create a sense of accomplishment when you find the item you've been searching for. But I think my favorite part of thrift shopping is when your pieces come together to form an amazing outfit.
The pieces I selected for this outfit weren't from just one trip to Goodwill where everything was laid out in a row waiting for me. No, it was lots of hard work. Sifting through the racks, trying things on, exploring multiple Goodwill locations, all over the course of a few months. But when I assembled this outfit and realized that for the skirt, blouse, and sweater was less than $25, I was thrilled, tickled pink even.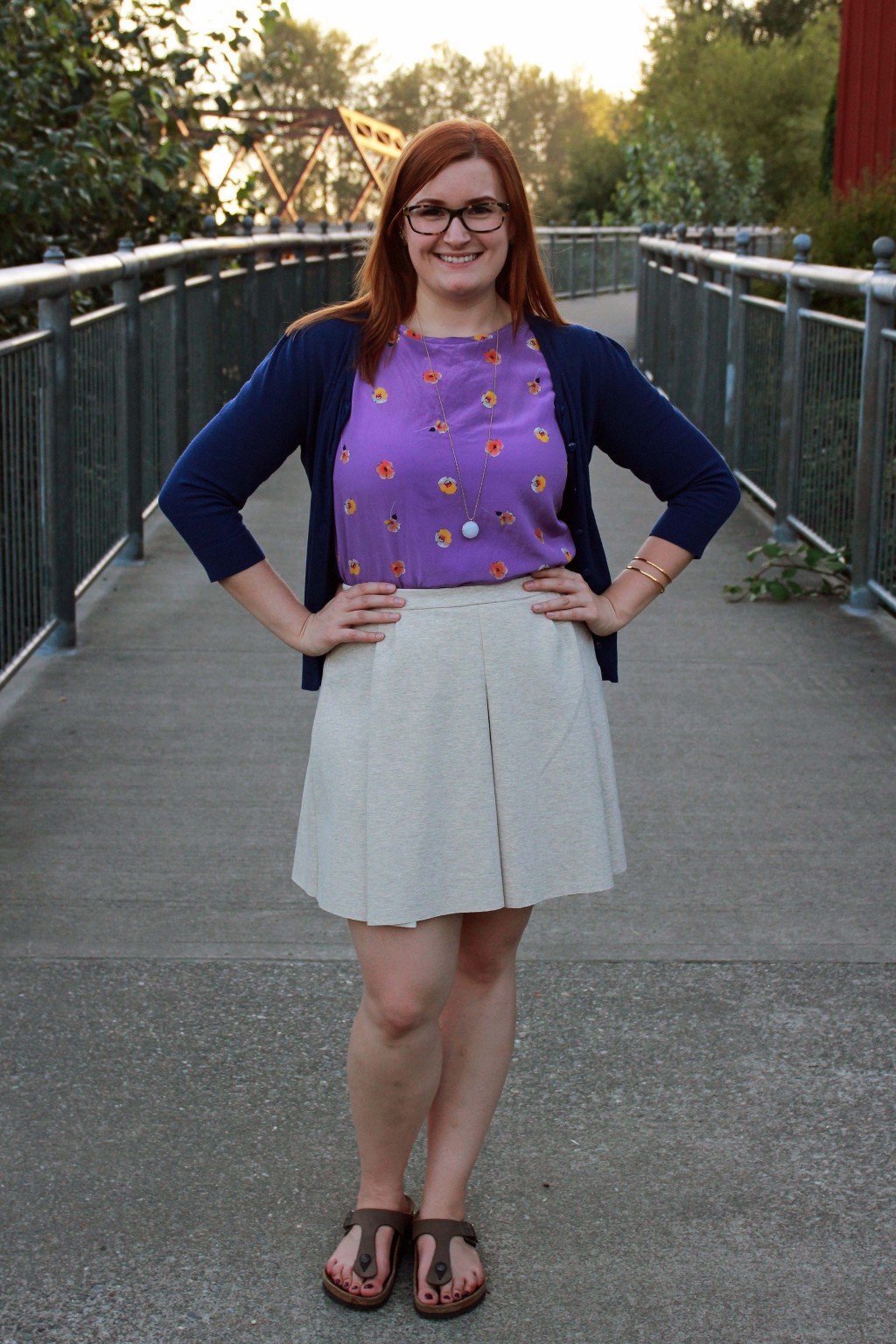 When I go thrifting, I try to have a few things in mind that I'm looking for to guide me through the store. For example, whenever I go thrift shopping, I attempt to find my favorite Halogen cardigan sweaters, particularly in fun colors. I found an orange one earlier this year, and I recently found the navy blue one I'm wearing here. Other times, if I don't want to sift through the racks or if I don't have a lot of time or patience that day, I'll stick to the "Fashion Focus" section, which features curated brand name items. (That's where I found this H&M skirt, brand new with tags!).
I've become so focused on finding discounted and thrifted items since my weight loss, a good portion of my wardrobe is from Goodwill. Not only am I able to breathe new life into donated items, but I'm also able to stay within a reasonable budget for rebuilding my wardrobe. Sure, it's a slow process, but ultimately each piece I thrift comes with a story, and that to me is priceless.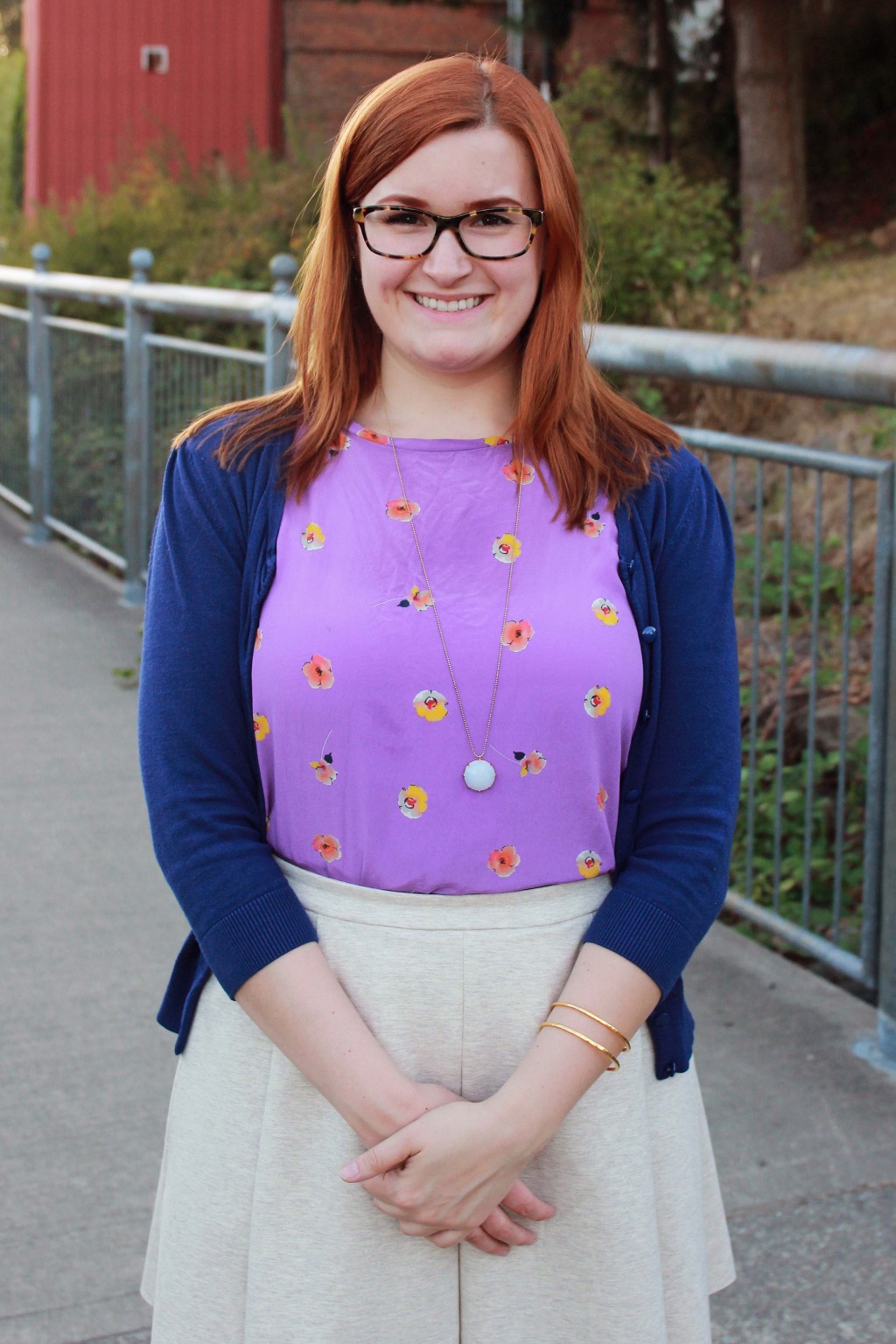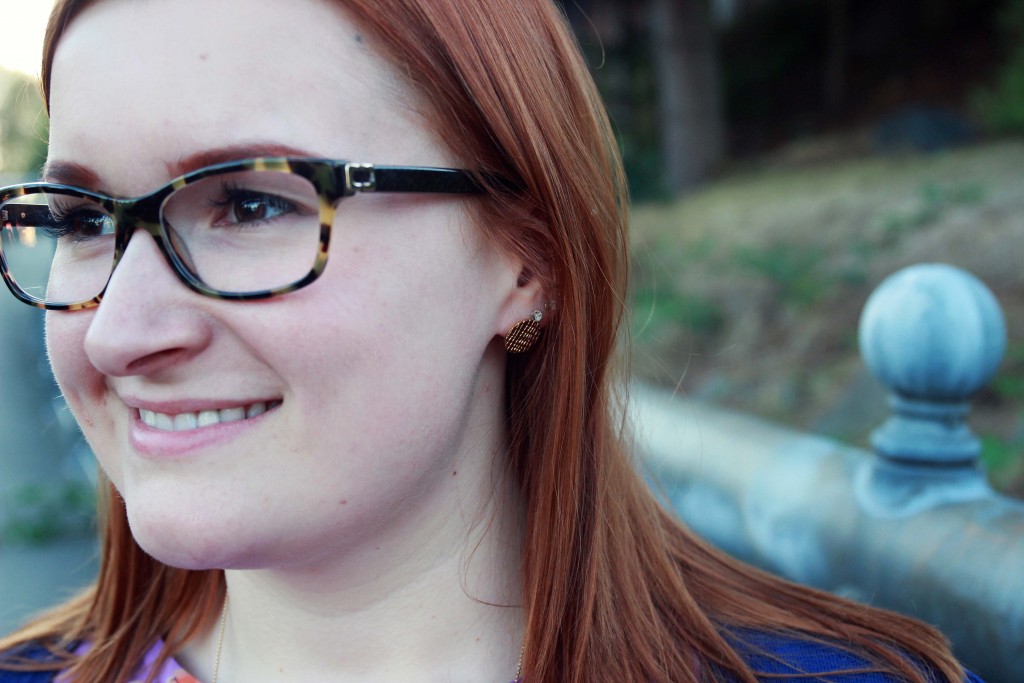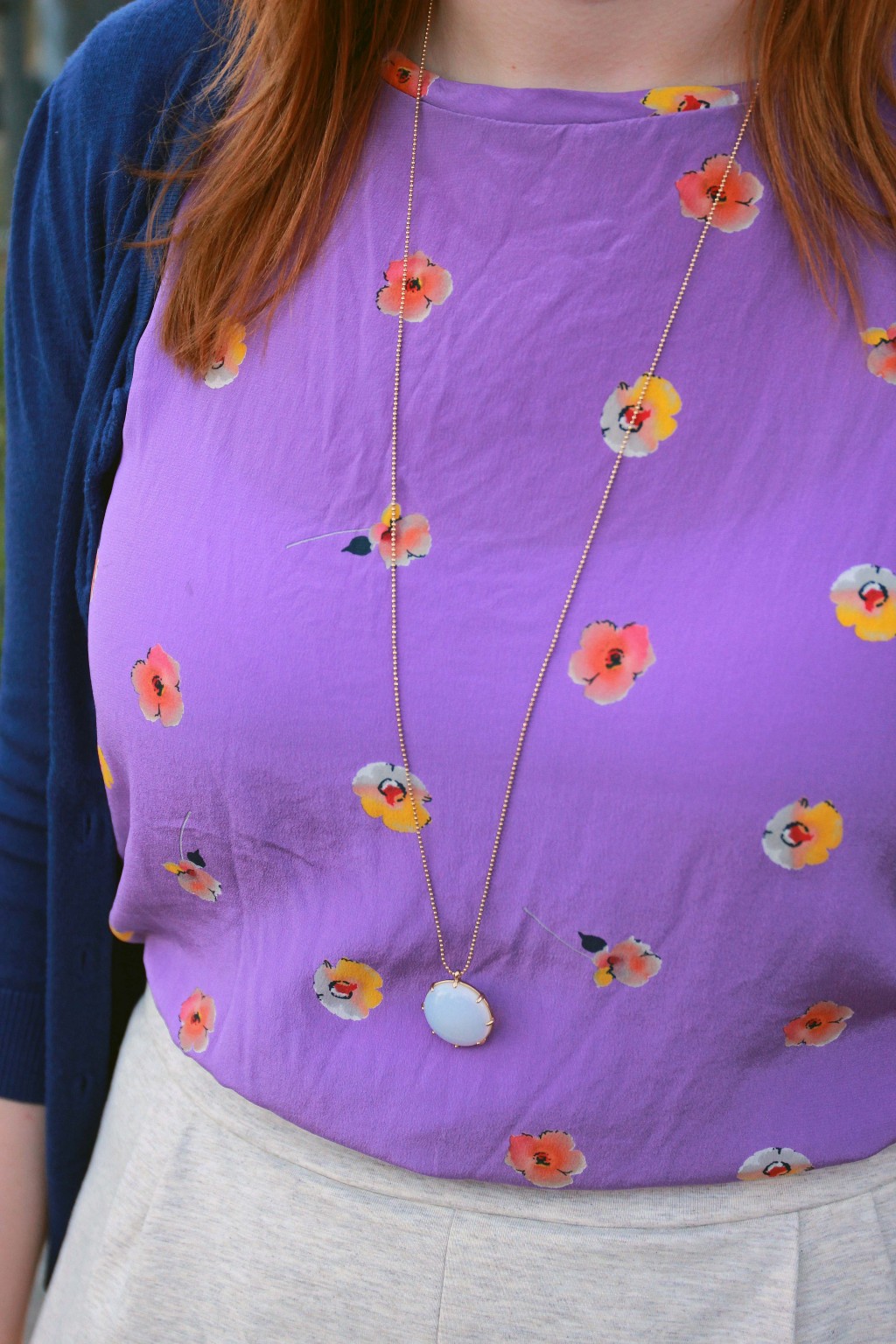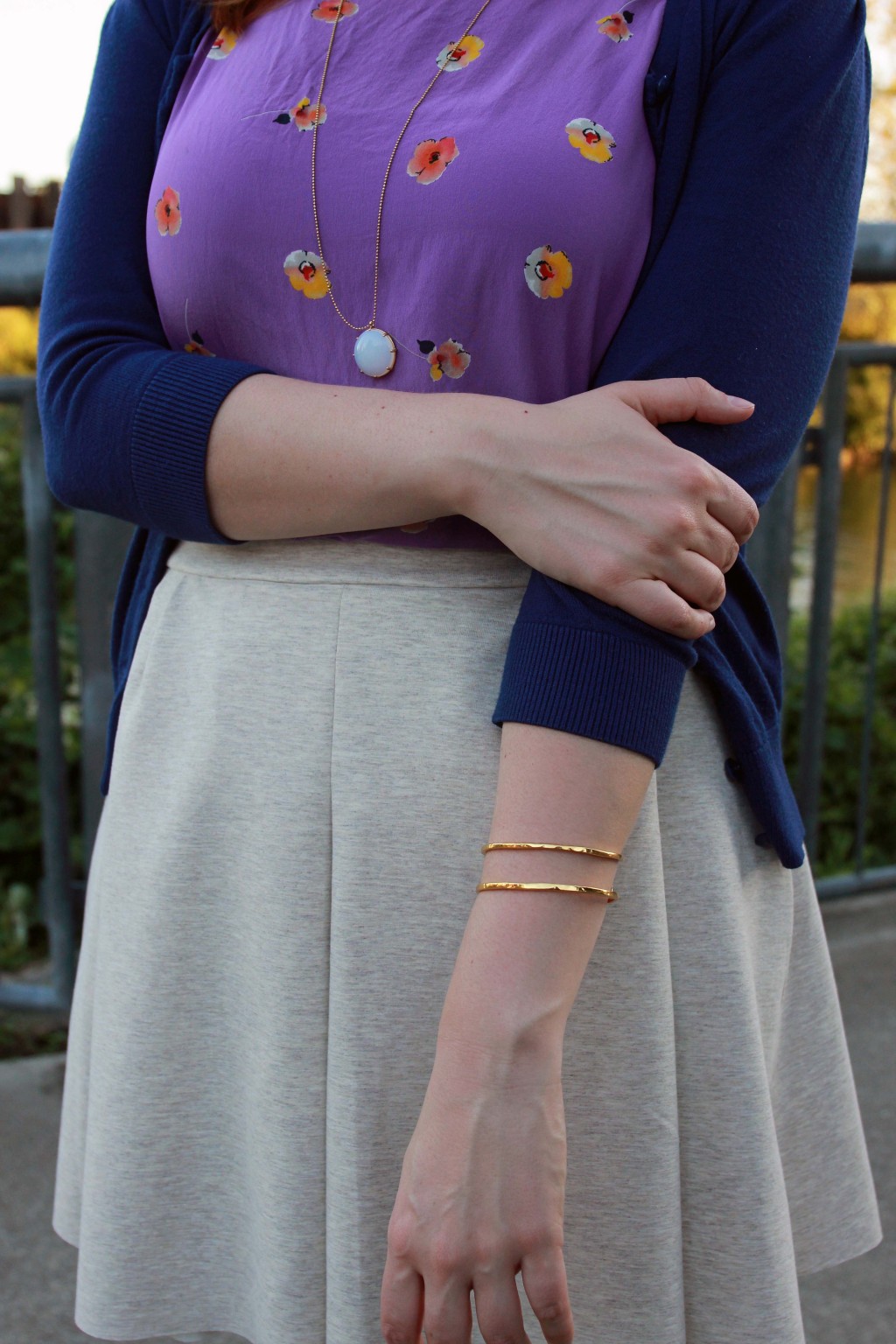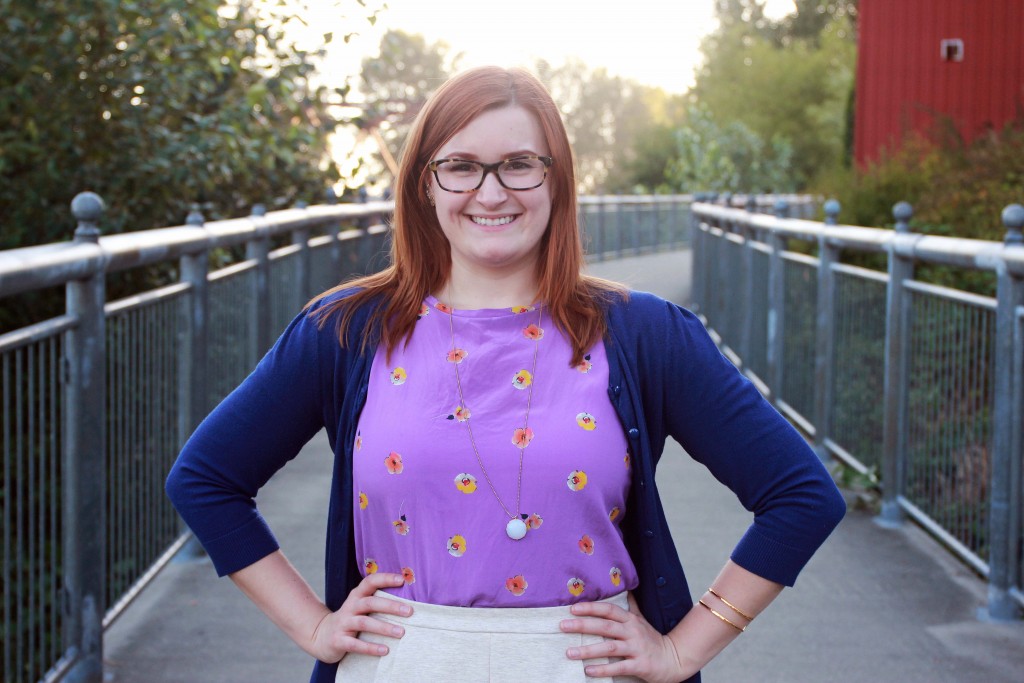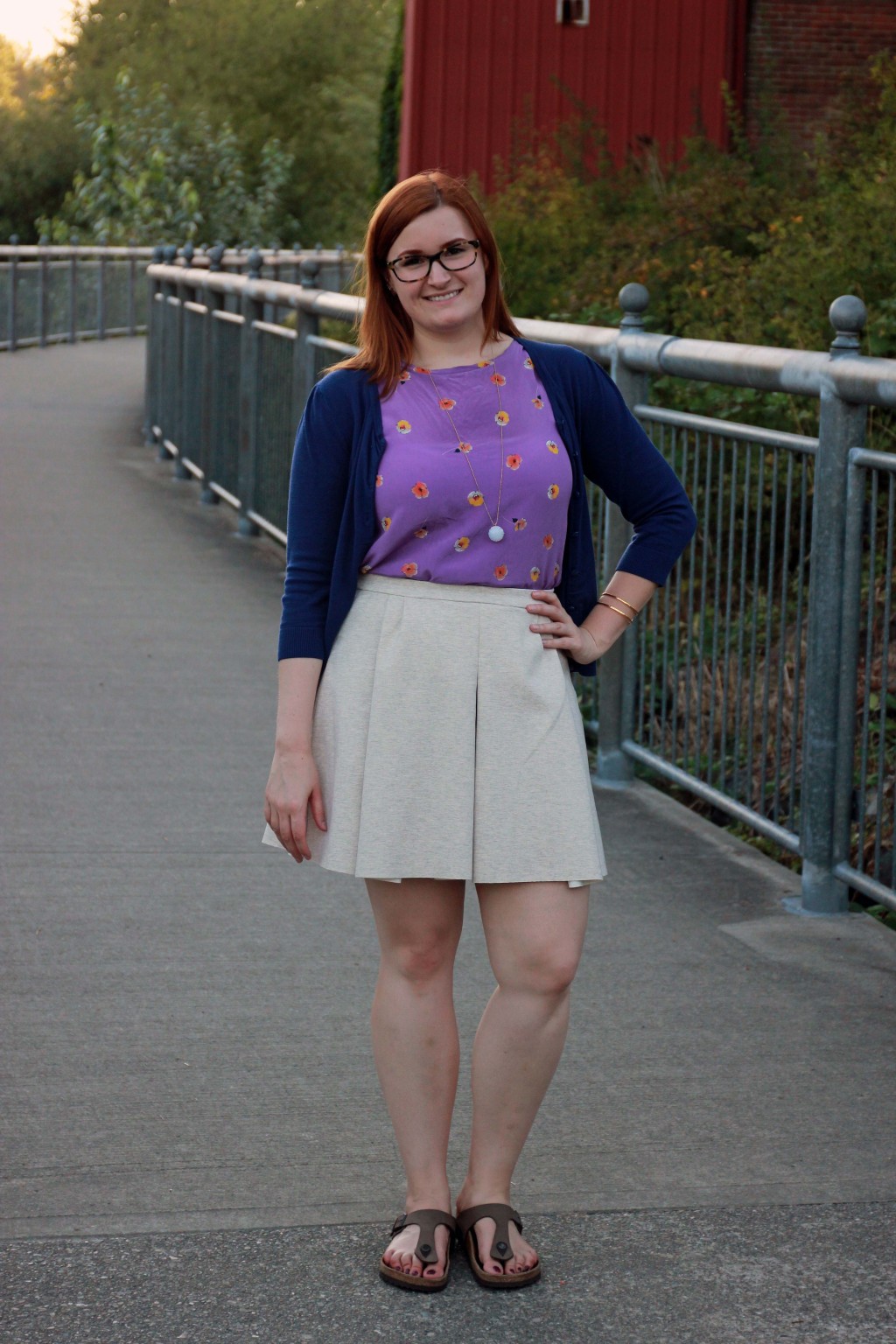 Top // Sweater // Skirt // Sandals // Necklace (similar) // Bracelet (similar) via Rocksbox // Earrings c/o Kendra Phillip // Glasses
Use code 'allthingskatexoxo' to get your first month of Rocksbox free!