Opal the Kat
If you follow me on Instagram, you probably already know, but we adopted a cat! Since Jon and I moved out, we've been talking about getting a pet, and now that we're homeowners we can! The debate was always what to get – cat or dog. I was a proponent of a cat – they're easier and less dependent – but Jon wanted a dog. When one of my friends had to find a new home for her cat, we decided the time had come!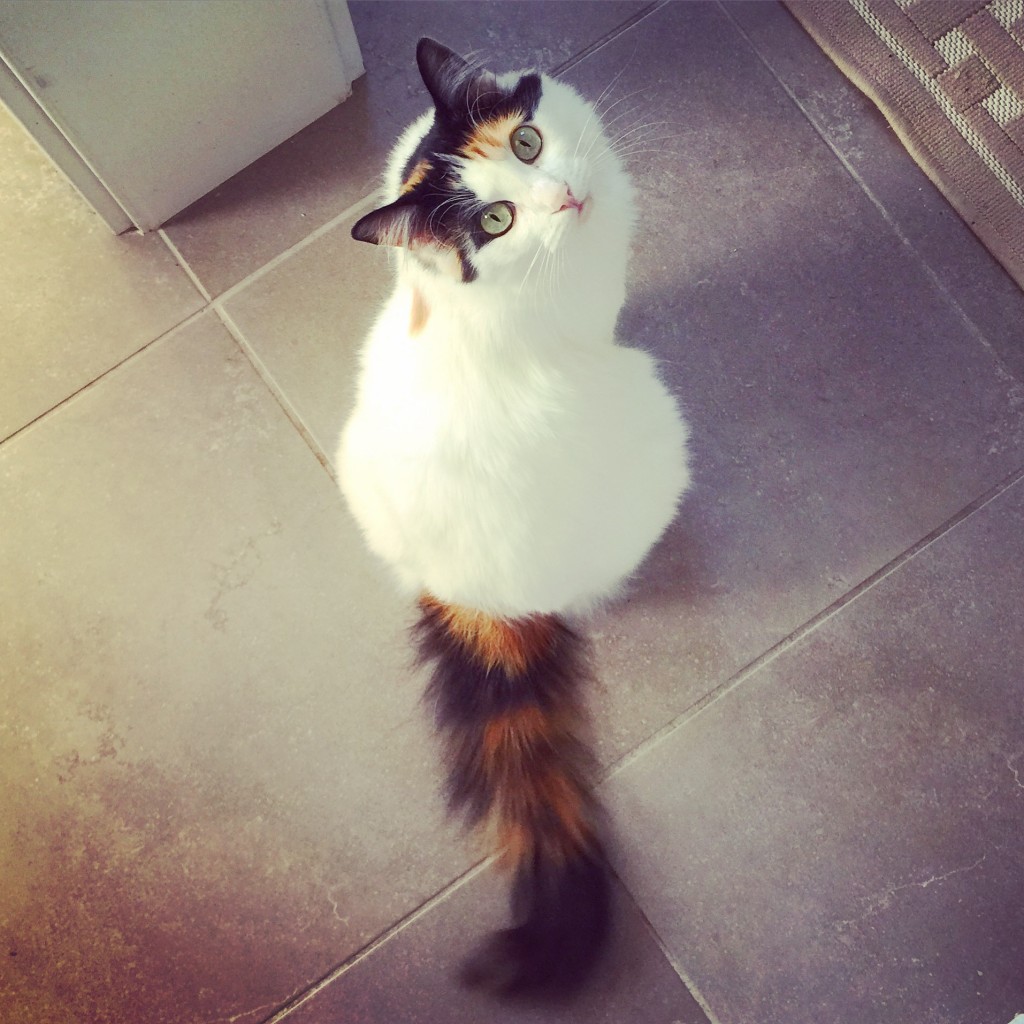 Just over a month ago we welcomed Opal into our home. She is a sassy kitty cat, just under 2 years old. She is very social and loves everyone; she isn't shy at all. Since adopting her, all I've wanted to do is snap photos of her and Instagram them, but I didn't want to inundate my followers with nothing but cat pictures so "Opal" has actually started her own Instagram! Follow along if you'd like your daily dose of Opal the Kat.
We love having her as a part of our family but she sure does shed a lot! Let's just say there are lint rollers in nearly every room of the house.