5 Step Scarf Organization
As a new homeowner, I thought for sure it would be a while before I tried a DIY project, especially since I don't consider myself much of a DIY-er. But I guess when inspiration strikes, you just have to run with it!
This past weekend was all about cleaning and finishing the unpacking as we prepare for our housewarming party. It's been a mad house here attempting to wrap everything up, so I had the brilliant idea of throwing on another project on top of everything else. To be fair, this project did help me find a place for my mannequin as well as creatively organize my scarves.  So, I did kill two birds with one stone!
I'm sure you won't be surprised by this, but my closet is pretty much packed already, and I still wasn't finished organizing my wardrobe. With the closet full and a box full of scarves with no home, I needed to get creative on how to store them. Of course, I started searching Pinterest, looking for creative ways to organize scarves and found an image of a mannequin wearing scarves as a skirt. It was genius, and I just happened to have a mannequin, so I knew it was the right solution for my dilemma. In less than 24 hours, Jon had built and spray painted a stand for the mannequin and I had come up with an ingenious way of attaching the scarves. I'm quite happy with how she turned out and that she fits in nicely with our "Yellow Room" a.k.a. the parlor.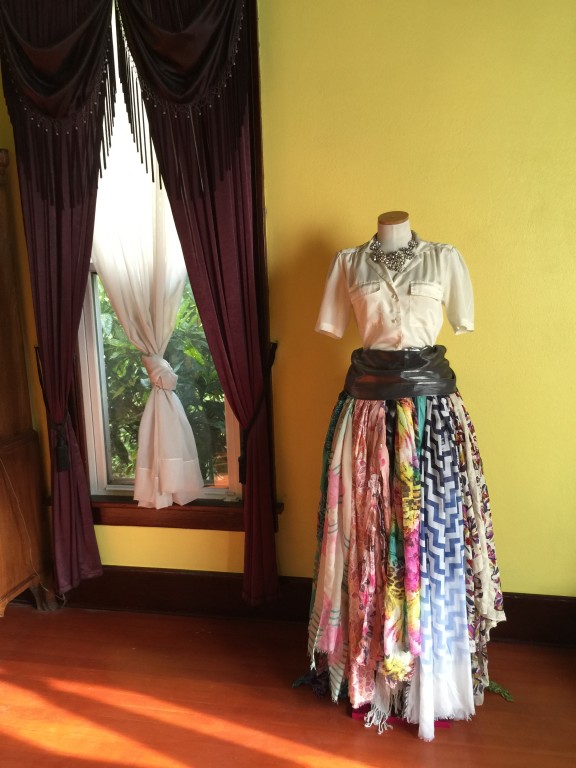 If you're interested in creating your own scarf-wearing-mannequin, here's how I did it in 5 easy steps!
What You'll Need:
Mannequin
Belt
S-hooks
Clear Shower Curtain Rings
Scarves
Step 1: Acquire Mannequin, Build & Paint Stand
Mannequins and dress forms can be hard to come by, but I've had luck at estate sales and antique or secondhand stores. I actually picked up this mannequin when a local secondhand store went out of business. She didn't have a stand, but Jon was able to create one for her. She has holes in each of her thighs, so Jon took a dowel, cut it to fit and made a single stand pole for her.

For some reason I decided it was a good idea to let Jon use power tools. This is also down in our creepy basement, which I may never set foot in again. And yes, for some unknown reason there are pink lockers down there!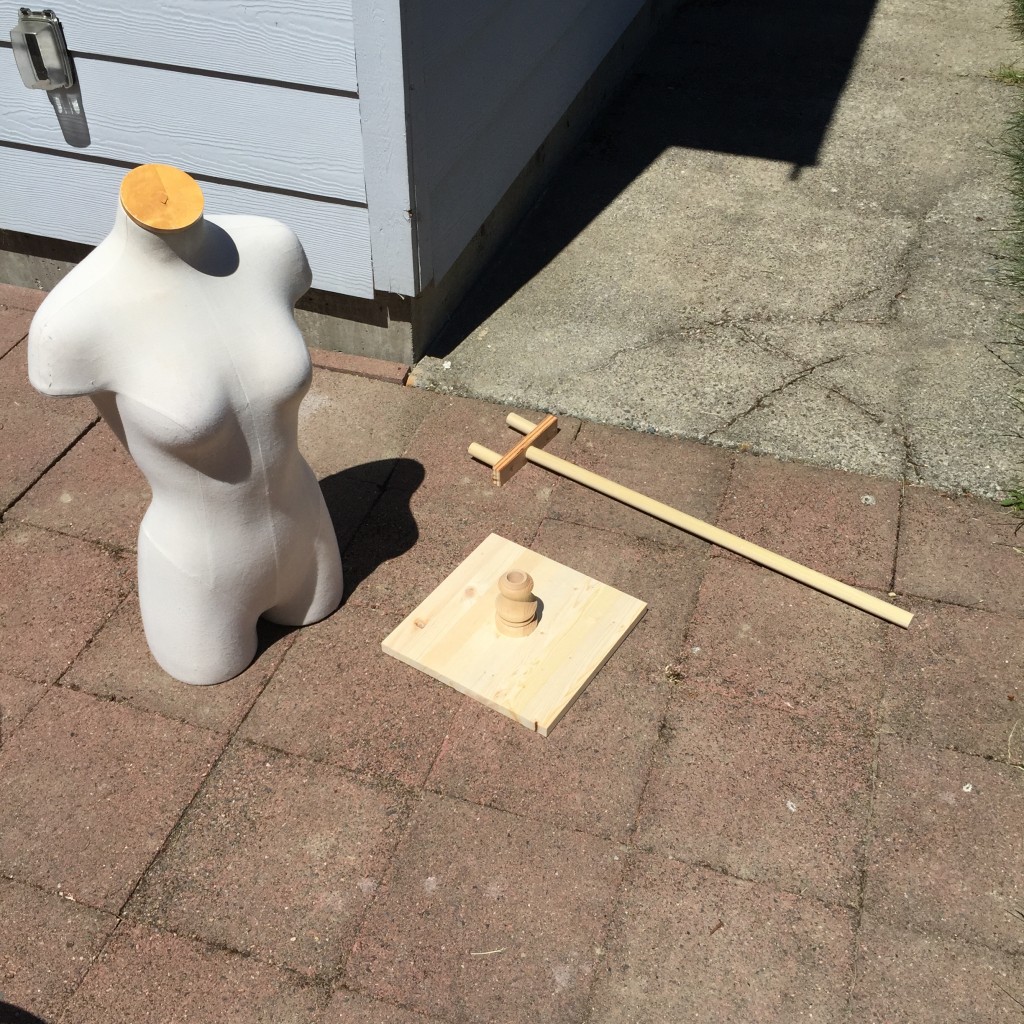 The pieces prior to assembly.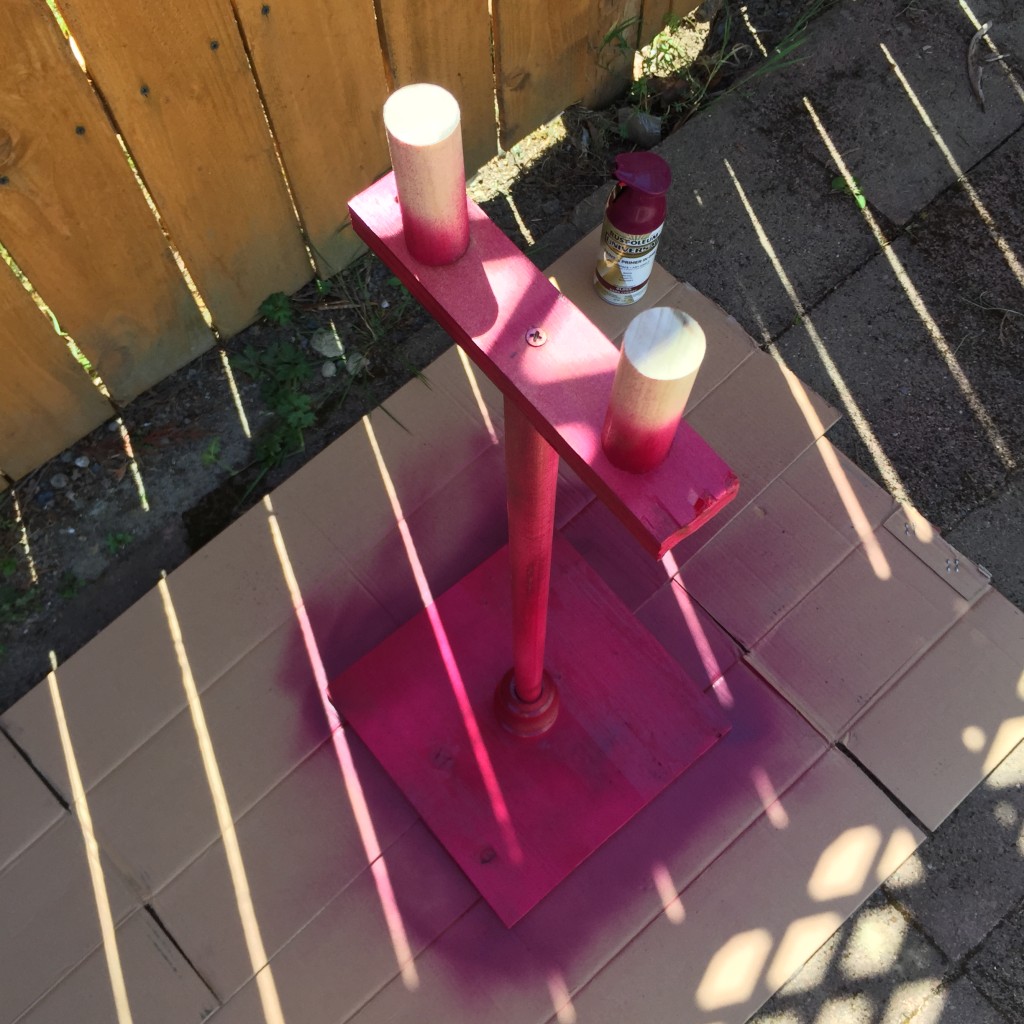 I chose a fun bright pink spray paint. We ended up doing three coats.
Step 2: Assemble, Place & Dress
Since we have a formal sitting room, or parlor, I selected to place my mannequin there in order to make her a discussion piece. I think she's a fun addition to the room! I picked up a small vintage style blouse for her and a woven belt at my local Goodwill to keep costs down.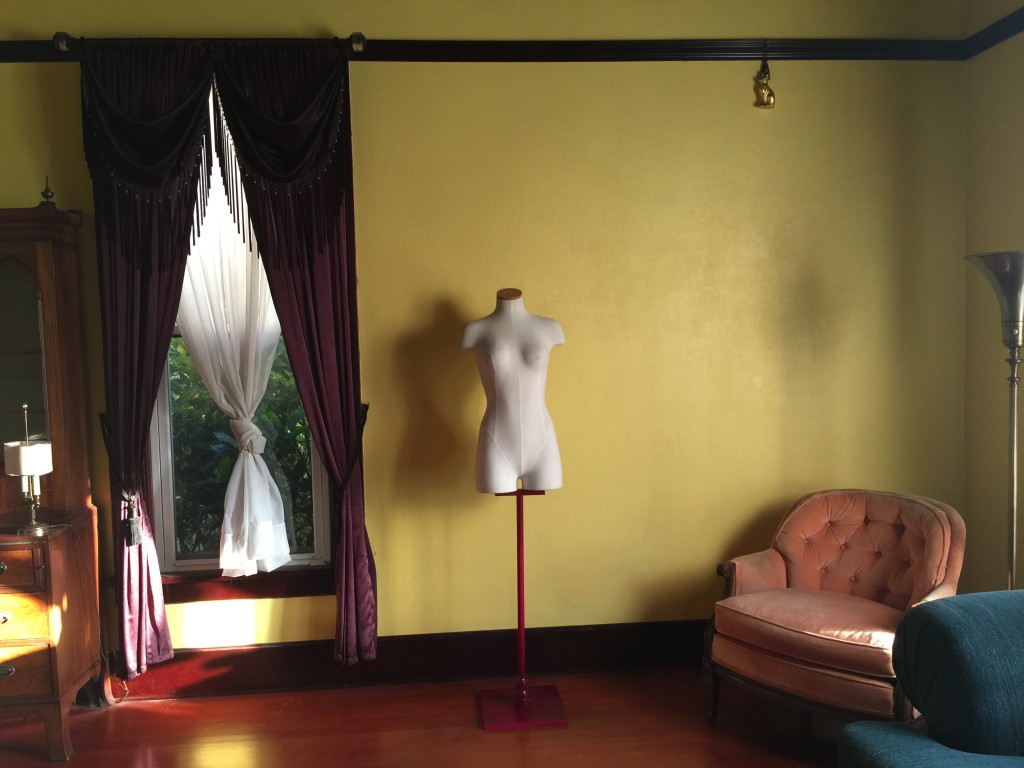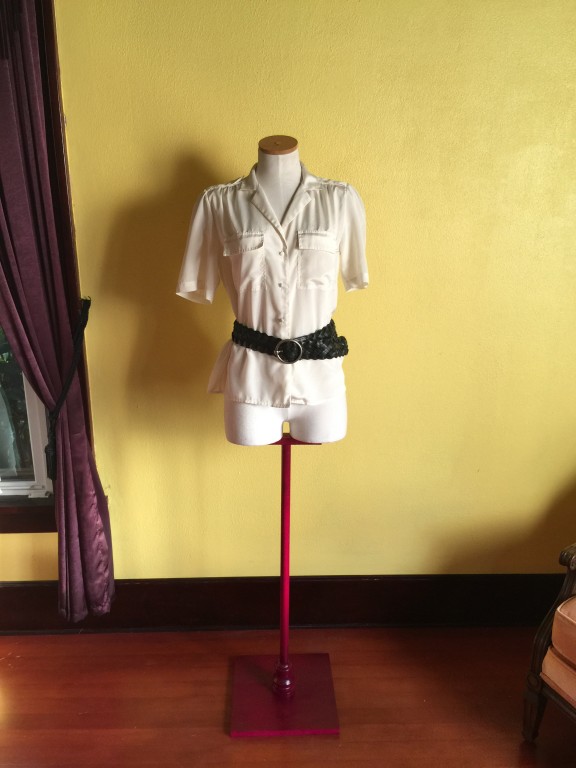 Step 3: Insert S-hooks
In a stroke of brilliance, I selected a woven belt, which made it extremely easy to insert the S-hooks without needing to punch extra holes. The woven design also makes it incredibly easy to add or re-arrange whenever I want. If you can't find a woven style belt, a regular leather belt can be used but will need additional holes punched.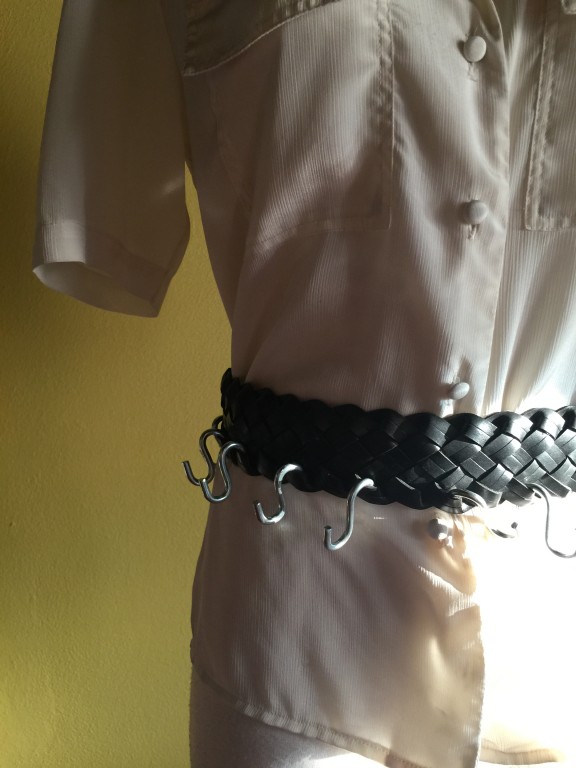 I was able to find medium sized S-hooks at 3 per $0.98 at Lowe's.
Step 4: Use Shower Curtain Rings to Thread Scarves
Taking inspiration from years of shopping, I know that scarves are often displayed hanging on circular loops. Instead of purchasing 30 new scarves, I found a cost effective solution in clear shower curtain rings at $1.24 per 12 rings. Bonus: Those pesky infinity scarves can still hang since the top of the rings opens!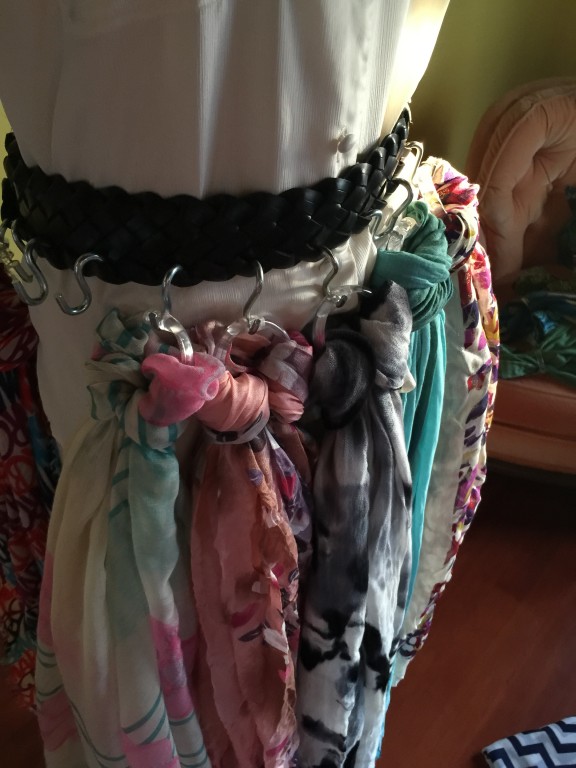 Editor's Note: I had originally knotted the scarves around the top of the rings but it made the mannequin's hips disproportionally large. I've since changed it to be simply looped through.
Step 5: Style and Accessorize
Since my scarf organization is going to be seen by guests, I completed the mannequin's look with a sparkly statement necklace and tied a scarf around her waist as a belt to cover up the S-hooks, shower curtain rings, and leather belt.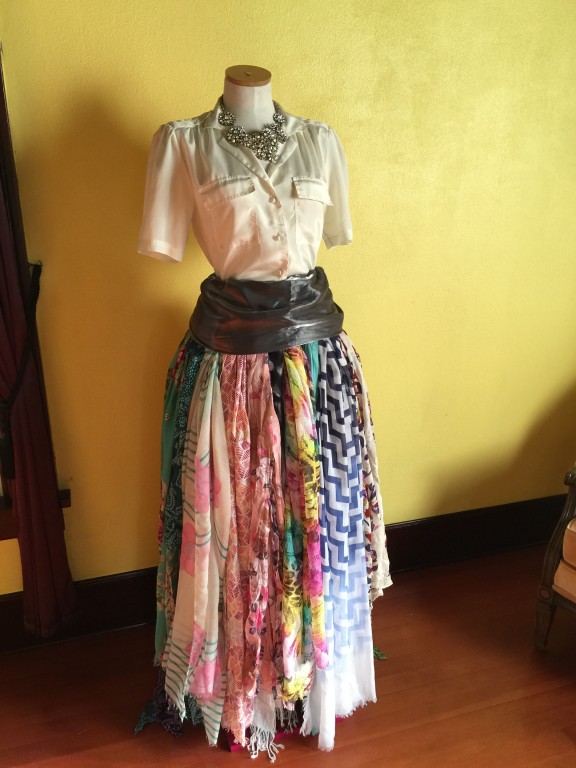 All in all, not too bad for my first DIY project! It will be fun to rotate through the patterns and colors each season to change up her look!