Spring Florals
It's been a whirlwind few weeks – with trips to L.A., Rochester, and Cleveland, I feel as if I've been living out of a suitcase lately! And with a few trips more on the horizon, I've been spending some well-needed time away from the blog. But not to worry, I'll be back with some exciting news soon… But first, my favorite spring dress!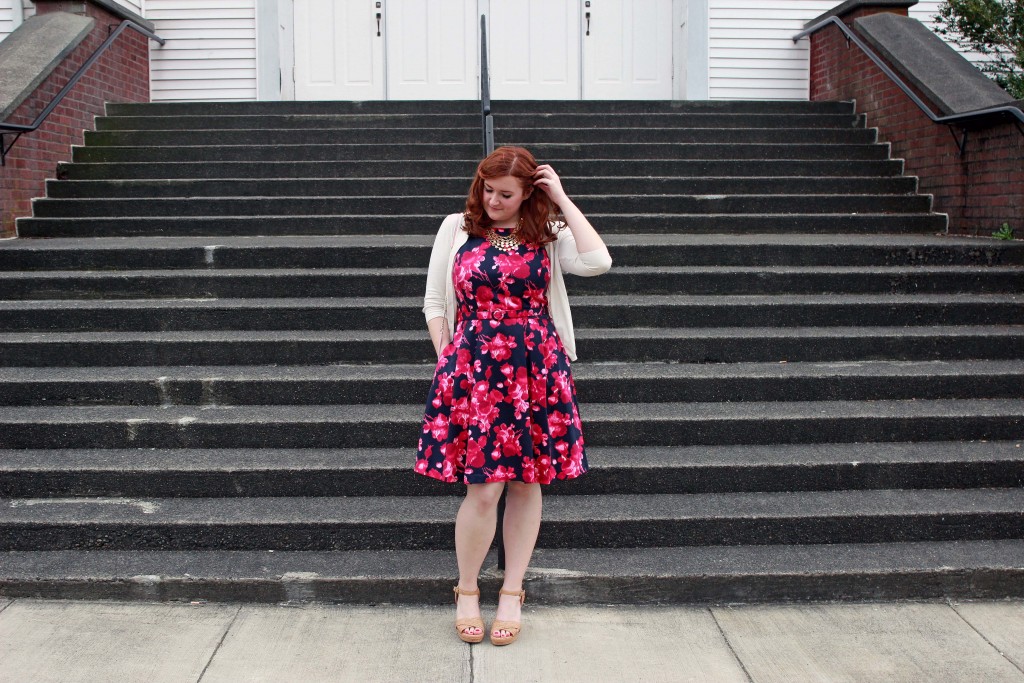 You may remember that this is the number I wore to Bri Seeley's Inspirational Woman Project Launch Party in March. Paired with simple accessories, it's been my go-to whenever there's a beautiful (and somewhat warm) spring day!
Since Jon and I moved in October, I haven't shared much about the little town we live in. Snohomish has a wonderful community and is a quiet and beautiful town. We live in the historic homes district and all of the houses are so unique. It's so much fun to wander the streets and wonder about all the changes these homes have seen throughout the years.
These particular pictures were taken about two blocks from our home, on the steps of the old church in our neighborhood. Every Sunday morning we can hear the church bells!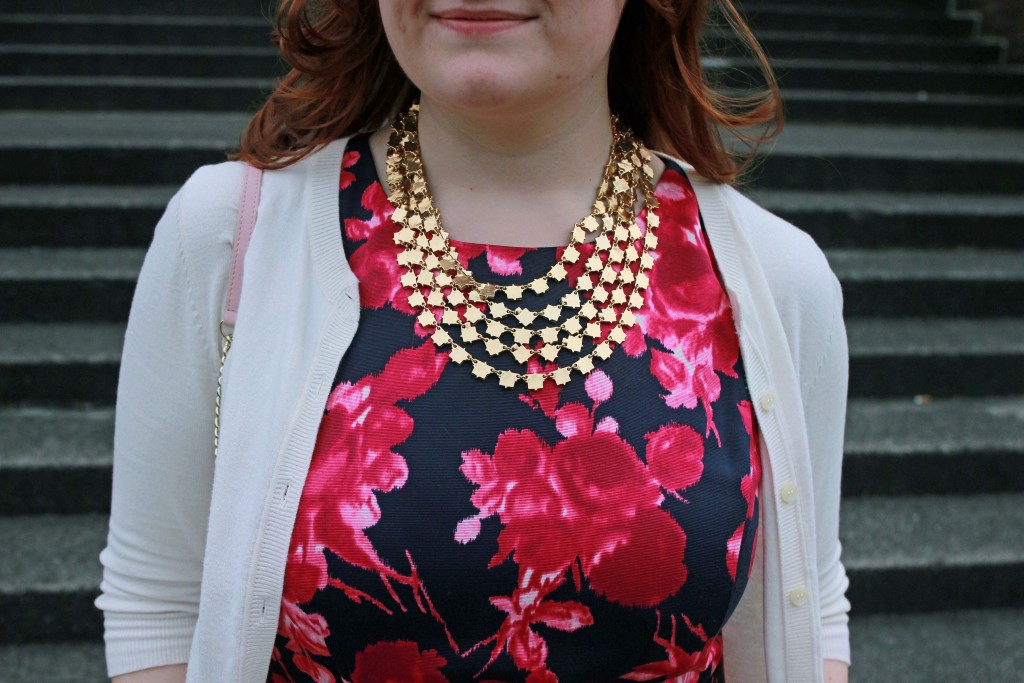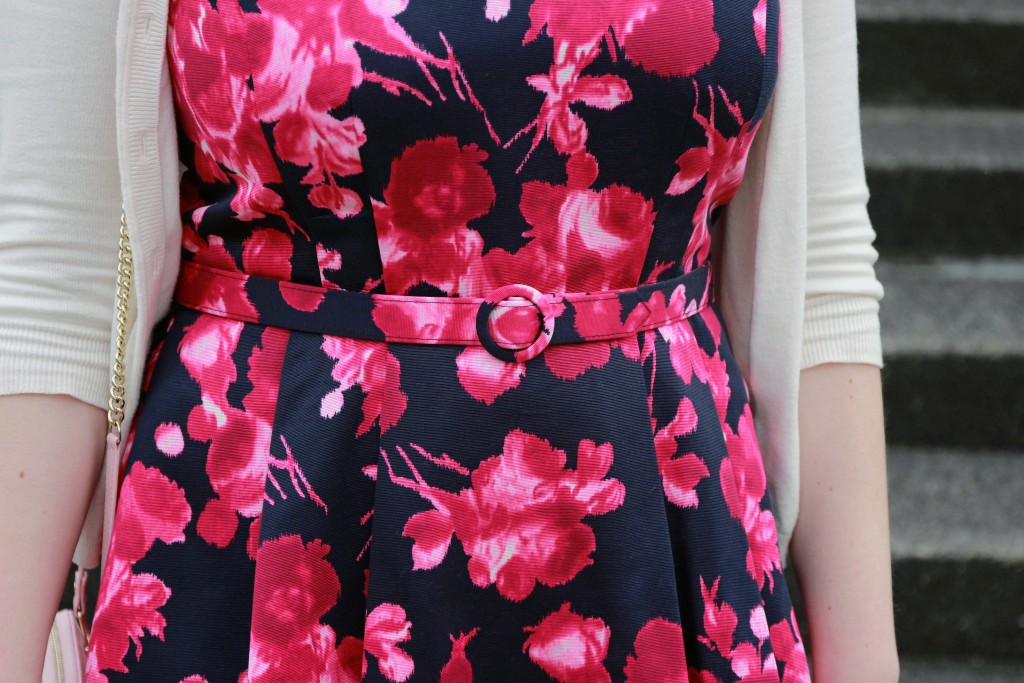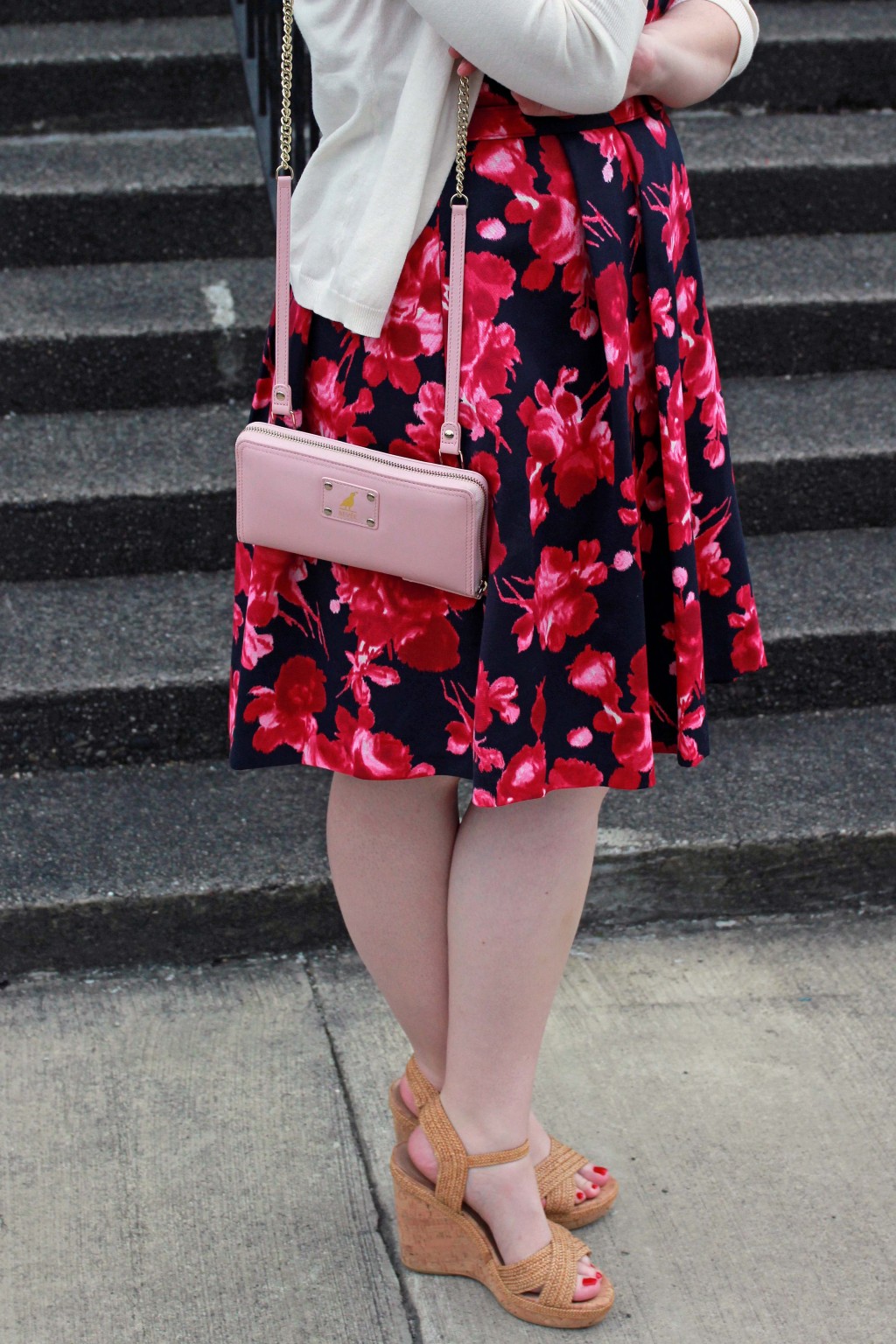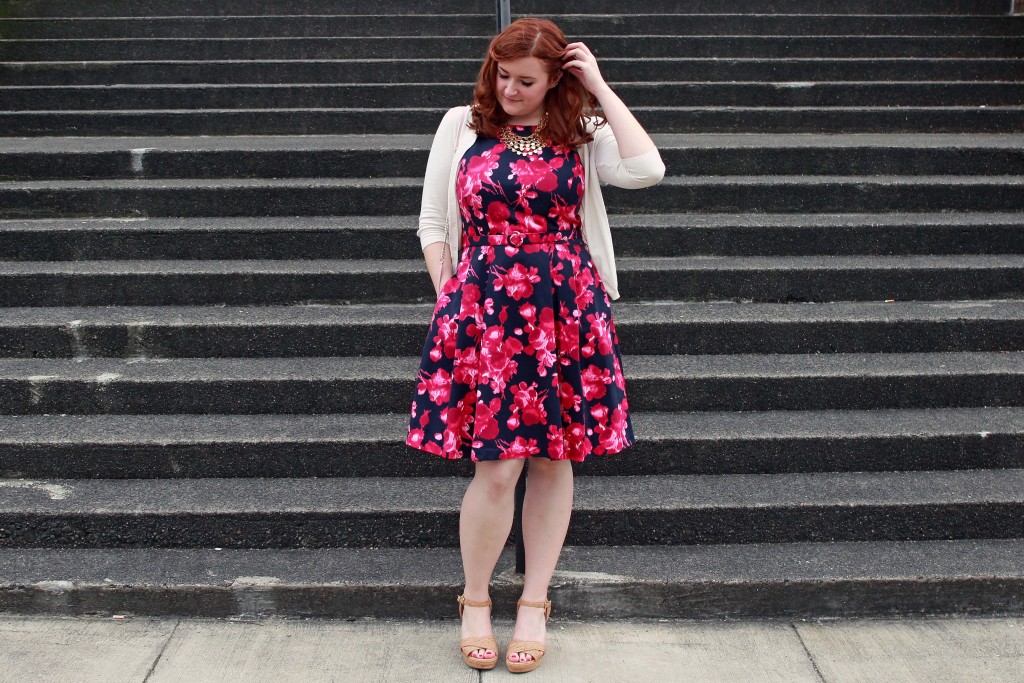 Dress (similar [shopsense shopsense_url="none" original_url="http://shop.nordstrom.com/s/eliza-j-belted-print-faille-fit-flare-dress-regular-petite/3914173?origin=keywordsearch-personalizedsort&contextualcategoryid=2375500&fashionColor=&resultback=1022″ save_to_store="true"]here[/shopsense] and [shopsense shopsense_url="none" original_url="http://shop.nordstrom.com/s/eliza-j-belted-print-faille-fit-flare-dress-regular-petite/3914271?origin=keywordsearch-personalizedsort&contextualcategoryid=2375500&fashionColor=&resultback=1385″ save_to_store="true"]here[/shopsense]) // [shopsense shopsense_url="none" original_url="http://shop.nordstrom.com/s/bp-v-neck-three-quarter-sleeve-cardigan-juniors/3620388?origin=keywordsearch-personalizedsort&contextualcategoryid=0&fashionColor=Red+Hibiscus&resultback=510″ save_to_store="true"]Sweater[/shopsense] // Necklace ([shopsense shopsense_url="none" original_url="http://shop.nordstrom.com/s/kate-spade-new-york-crystal-garden-bib-necklace/3983287?origin=keywordsearch-personalizedsort&contextualcategoryid=0&fashionColor=&resultback=1730″ save_to_store="true"]similar[/shopsense]) // Bag // [shopsense shopsense_url="none" original_url="http://shop.nordstrom.com/s/stuart-weitzman-minx-espadrille/4053462?origin=PredictiveSearchProducts" save_to_store="true"]Shoes[/shopsense]