Weekend Trip to LA
At the beginning of the month, Dolly and I took a quick trip to Los Angeles! I'm heading out today for freezing cold Rochester, New York, so I figured it was time to share memories from warmer climates. Cross your fingers that I am able to stay warm and cozy this week!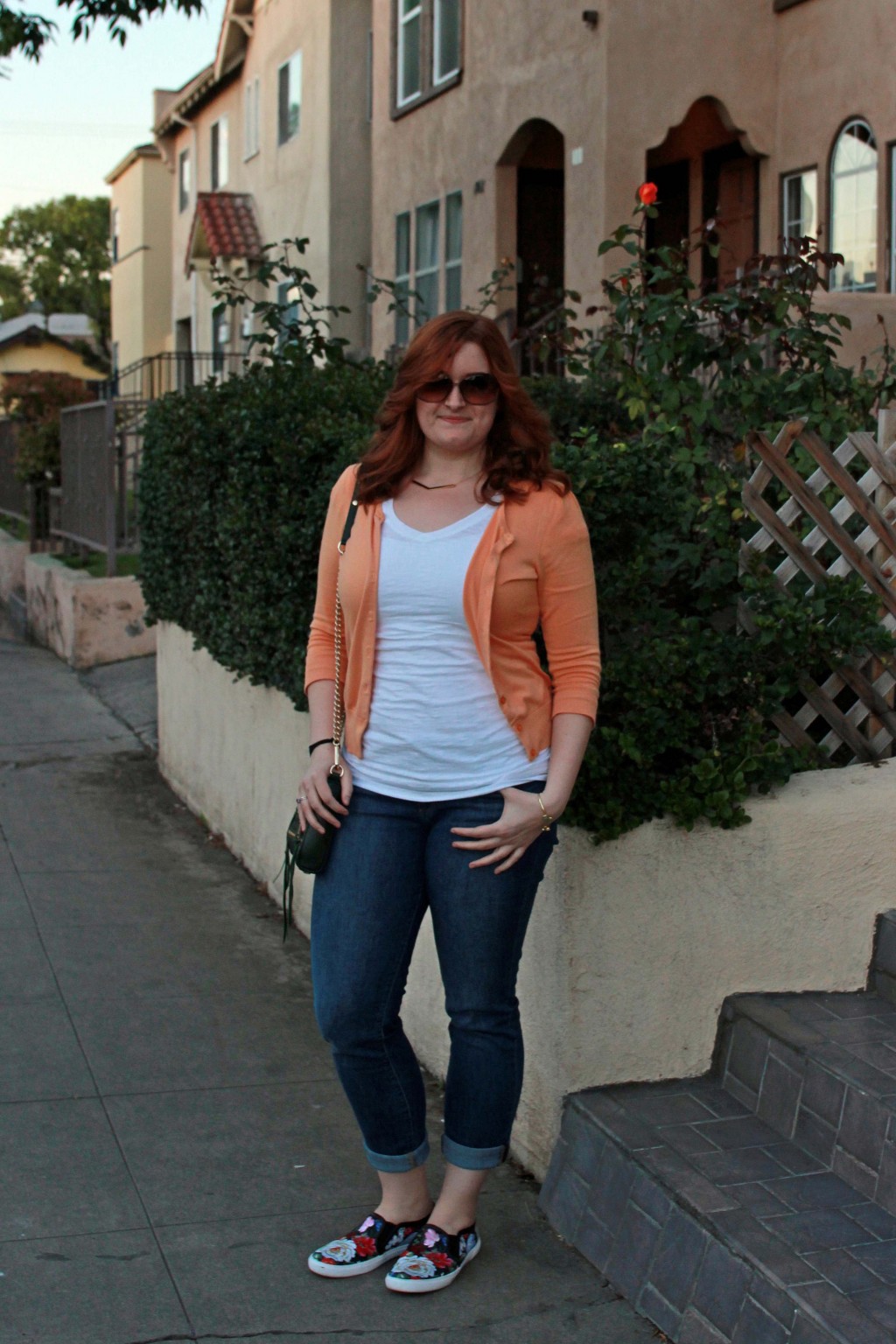 Dolly and I decided to make it a fun, girl's weekend, so we shopped, got blowouts at Drybar, ate at Pizzeria Mozza, hiked at Runyon Canyon, and had our first SoulCycle class! We also found the ever-elusive palm tree lined street with the perfect view of the Hollywood sign. All in all, it was a fun weekend and included some much needed girl time and warm weather!
The sunny LA weather had me digging out my lighter spring and summer pieces: T-shirts, slip-ons, and bright colors. It was so beautiful there; I'm counting the days till our Seattle summer starts, which is, of course, July 5th.
The purpose of the trip was primarily so that I could attend the launch party for Bri Seeley's The Inspirational Woman Project in Beverly Hills. These pictures were taken right after I'd had my hair done at Drybar for the event. Every time I'm in LA, I have to stop in and get my hair styled to perfection. Drybar, if you're listening, we really need you in the Seattle area! Also, SoulCycle, if you're listening, we need you too!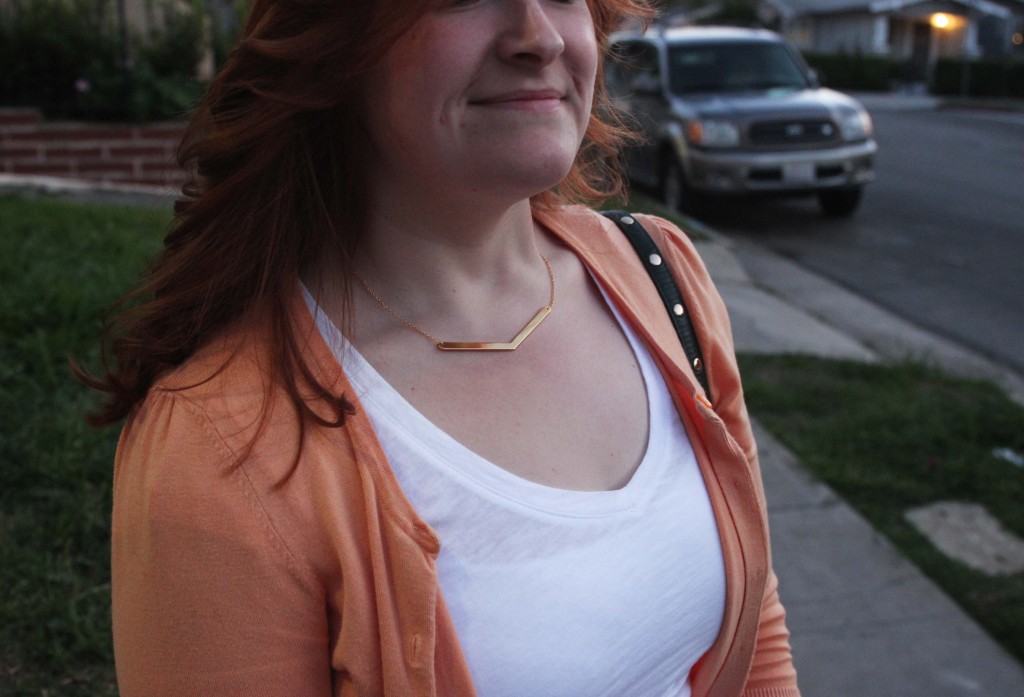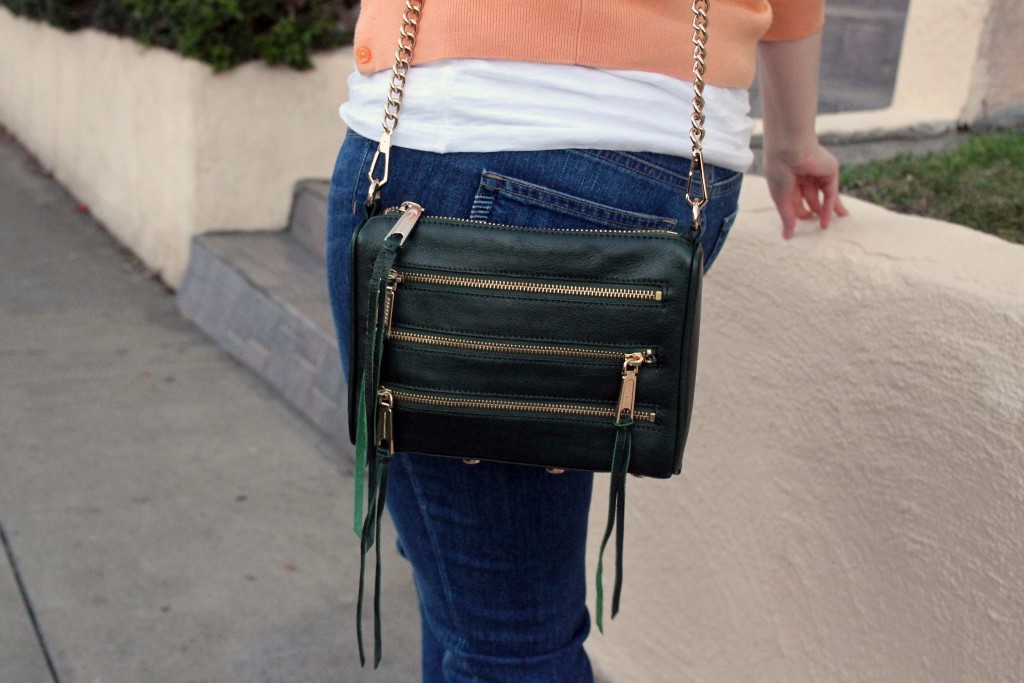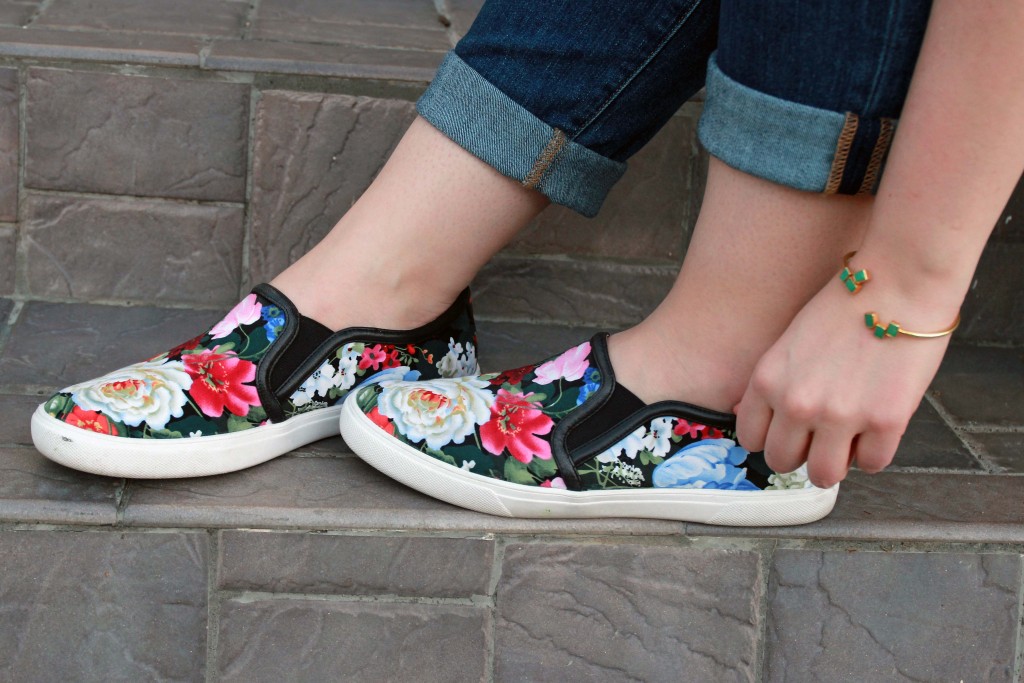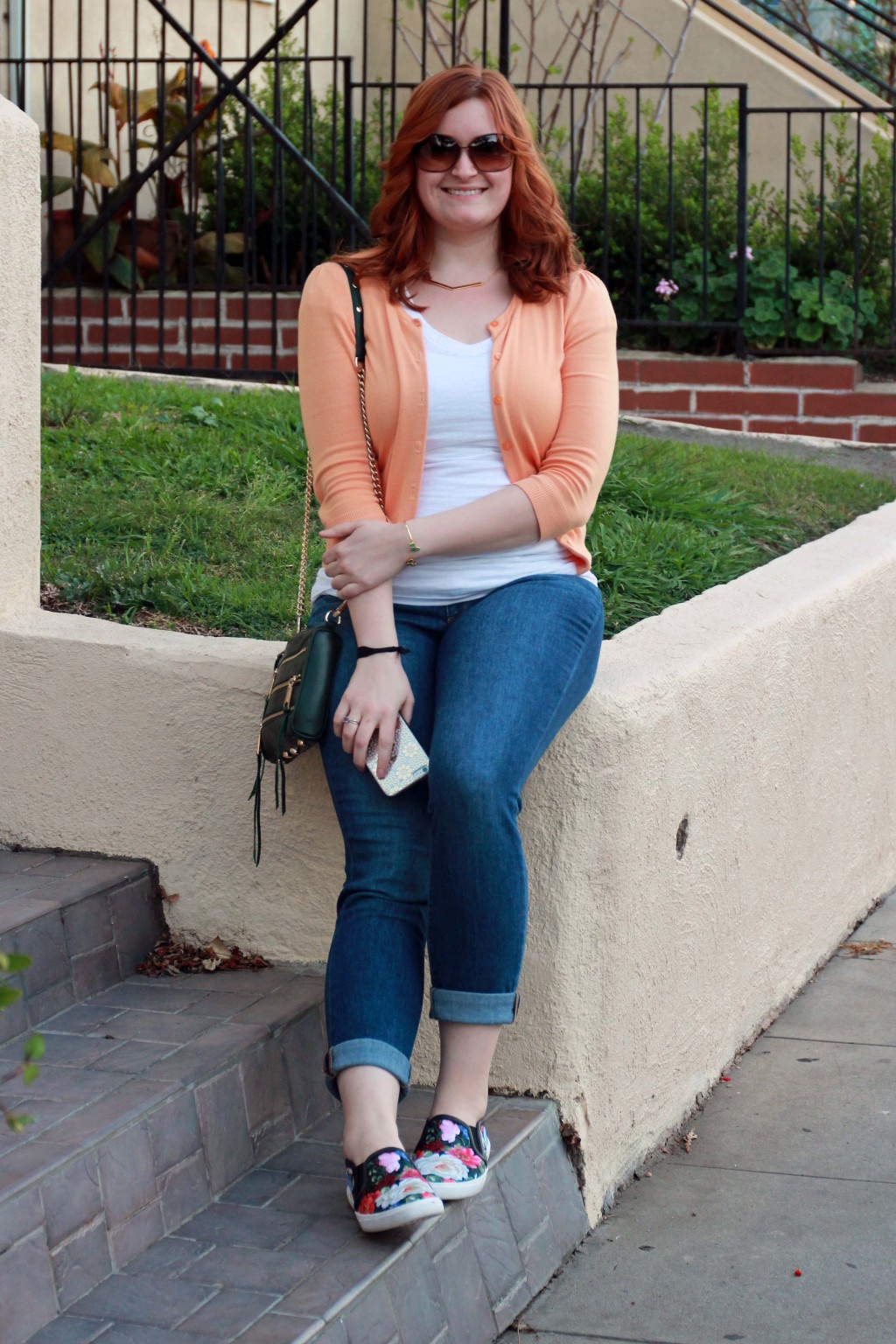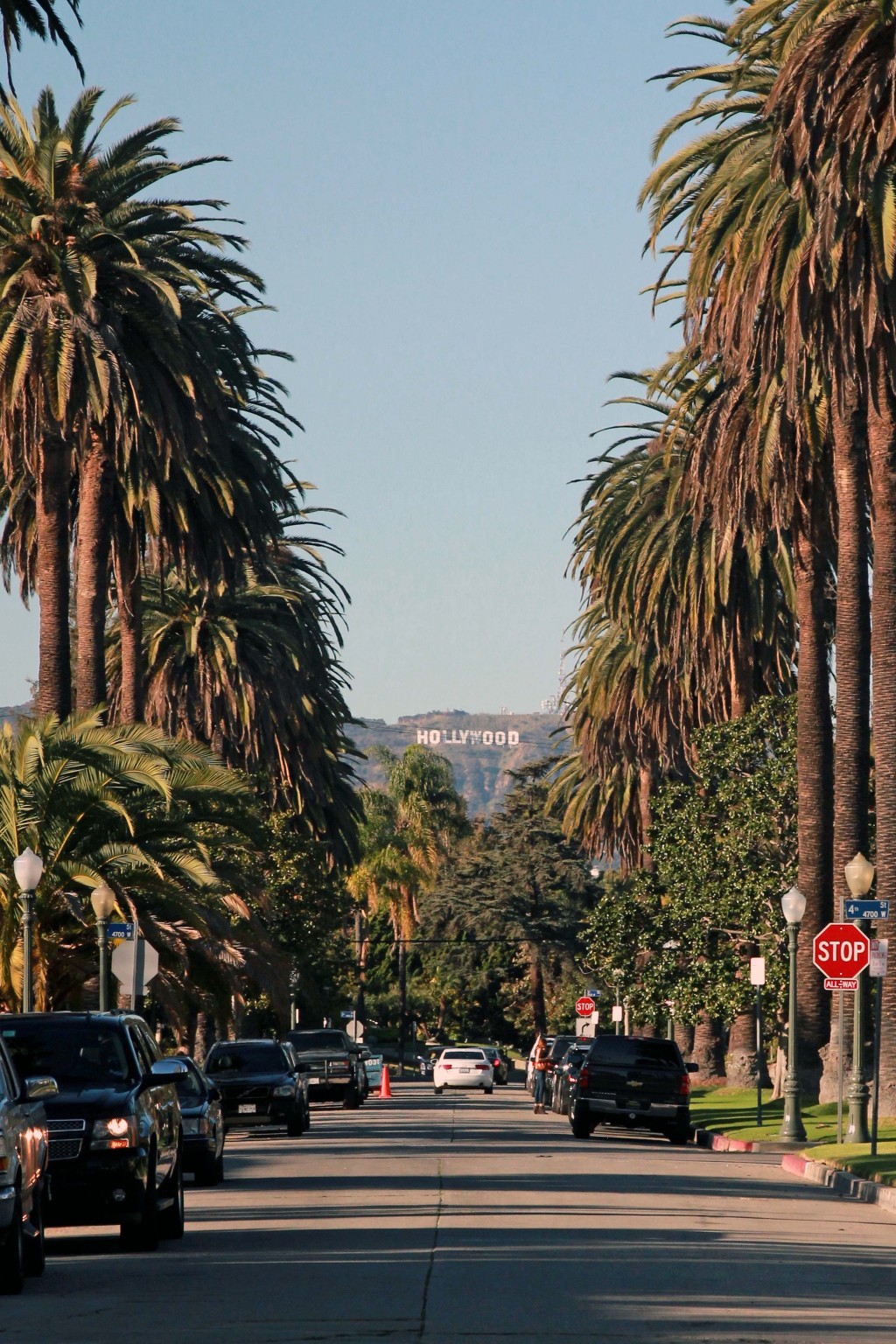 [shopsense shopsense_url="none" original_url="http://shop.nordstrom.com/s/caslon-shirred-v-neck-tee-regular-petite-2-for-40/3132547?origin=keywordsearch-personalizedsort&contextualcategoryid=0&fashionColor=Pink+Vivacious-+Ivory+Stripe&resultback=369″ save_to_store="true"]Top[/shopsense] // [shopsense shopsense_url="none" original_url="http://shop.nordstrom.com/s/halogen-three-quarter-sleeve-cardigan-regular-petite/3320328?origin=keywordsearch-personalizedsort&contextualcategoryid=2375500&fashionColor=Pink+Shell&resultback=693″ save_to_store="true"]Sweater[/shopsense] (via Goodwill) // [shopsense shopsense_url="none" original_url="http://shop.nordstrom.com/s/paige-denim-jimmy-jimmy-boyfriend-skinny-jeans-mischa-blue/3935104?origin=keywordsearch-personalizedsort&contextualcategoryid=0&fashionColor=&resultback=851″ save_to_store="true"]Jeans[/shopsense] // [shopsense shopsense_url="none" original_url="http://shop.nordstrom.com/s/halogen-turner-slip-on-sneaker-women/3819346?origin=keywordsearch-personalizedsort&contextualcategoryid=0&fashionColor=Black+Floral+Leather&resultback=364″ save_to_store="true"]Shoes[/shopsense] // Necklace (via Rocksbox) // [shopsense shopsense_url="none" original_url="http://www.margaretelizabeth.com/products/ios-bangle?variant=969074325″ save_to_store="false"]Bracelet[/shopsense] (via Rocksbox) // [shopsense shopsense_url="none" original_url="http://shop.nordstrom.com/s/tom-ford-miranda-68mm-open-temple-metal-sunglasses/3056766?origin=keywordsearch-personalizedsort&contextualcategoryid=2375500&fashionColor=Shiny+Rose+Gold&resultback=481″ save_to_store="false"]Sunglasses (similar)[/shopsense] // [shopsense shopsense_url="none" original_url="http://shop.nordstrom.com/s/rebecca-minkoff-mini-5-zip-convertible-crossbody-bag/3897826?origin=keywordsearch-personalizedsort&contextualcategoryid=0&fashionColor=&resultback=1369″ save_to_store="true"]Bag[/shopsense]
Psssst… Get your first month of Rocksbox free with code 'allthingskatexoxo'