Holiday Party Style
I truly can't believe that December is here! Not only does the start of the new month mean it's time to decorate and shop for gifts, it's also the start of the holiday party season!
Picking the perfect outfit for the holidays can be a challenge. Personally, I like finding a unique, stand out dress or skirt for the fancier parties I attend and pairing with lush accessories (2 years ago I wore this green number, which is still a favorite!). Holiday party style is all about rich fabrics such as velvet, satin, sequin, and jacquard; sparkly jewelry or classic pearls, and eye-catching shoes.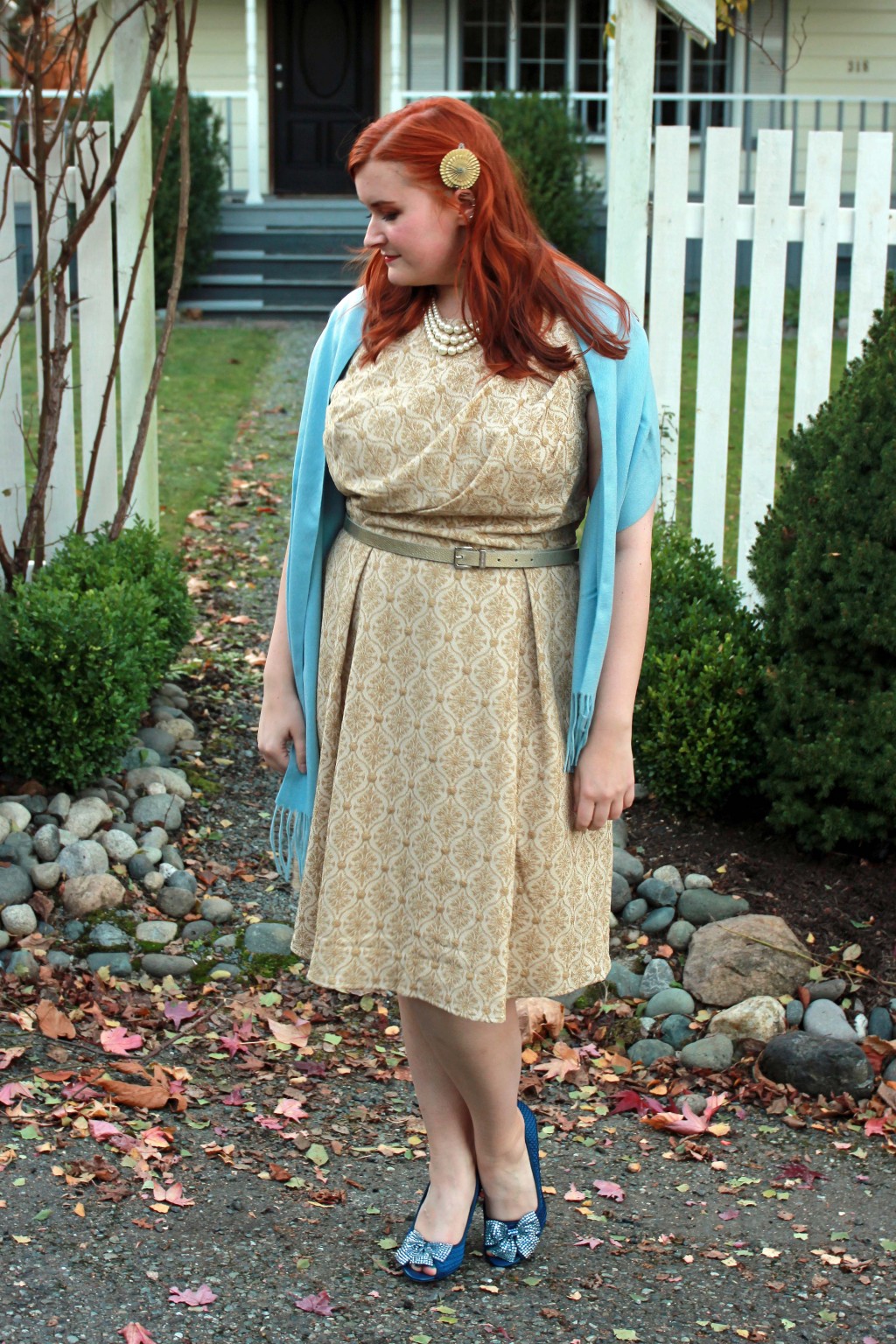 This season I've been all about taking a few more risks with my style, so I opted for a bold gold dress from eShakti. I've been a fan of eShakti for years (remember this skirt?), and love that you can order a dress custom fit to your shape. I ordered this dress by providing my custom measurements to get it tailored to my unique shape… And I love how it turned out!
If you don't already know, eShakti is the #1 in women's fashion clothing in the USA for custom-clothes. They design the clothes custom to your size and style, but everything is also available in sizes 0-36w! And they're giving all readers 10% off their purchase by using code 'allthingskate' now through December 12!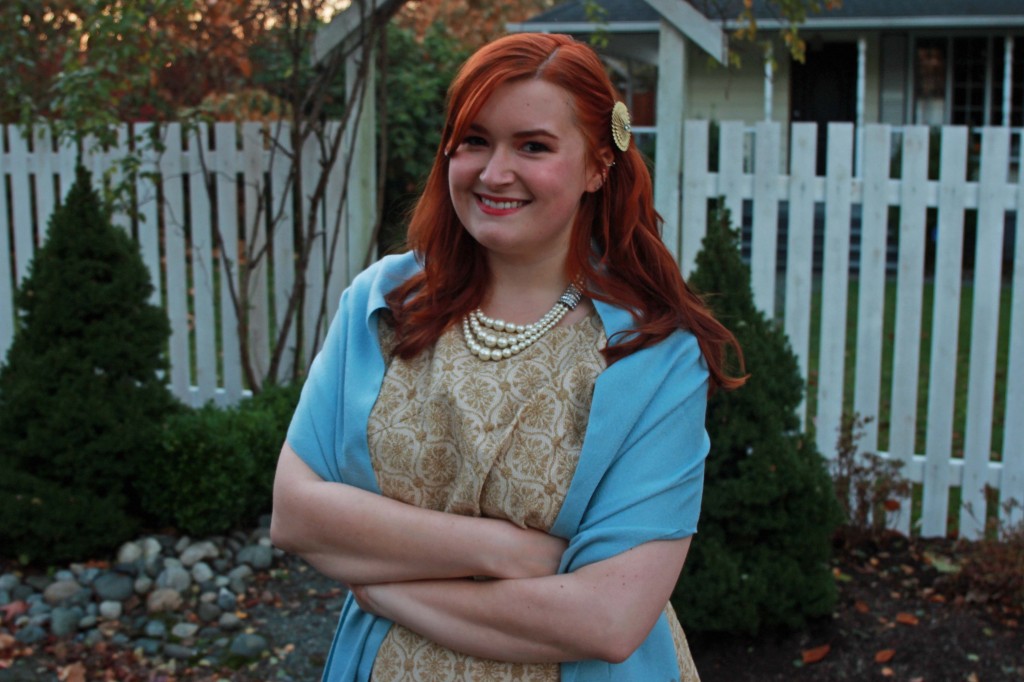 This gorgeous number fit like a glove and immediately made me start singing some classic holiday tunes. With a little inspiration from our recent cold spell, I was inspired to pair the dress with blue accessories to give it an added pop. When all pulled together, it kind of looks like a frosty winter morning, right?
Lastly, I can't forget the hair! After learning some tricks for styling retro-inspired hair from Ashley at SEVEN the Salon, I styled this 'do myself! Naturally, I wasn't as talented with a round brush as Ashley, but she tells me practice makes perfect! Maybe by next year I'll have those pin-curls down?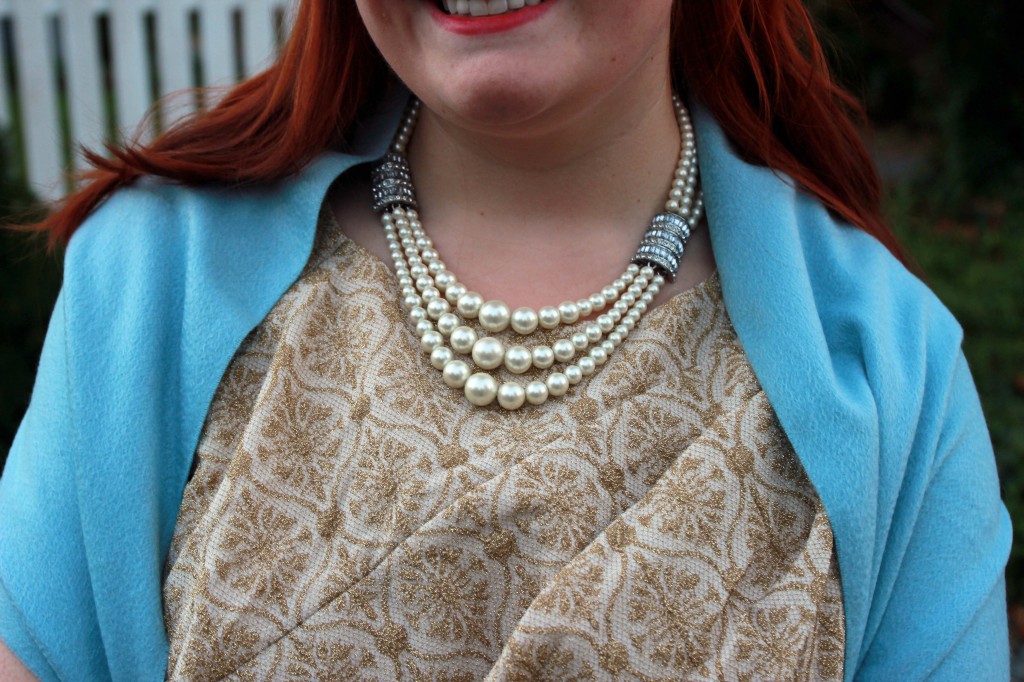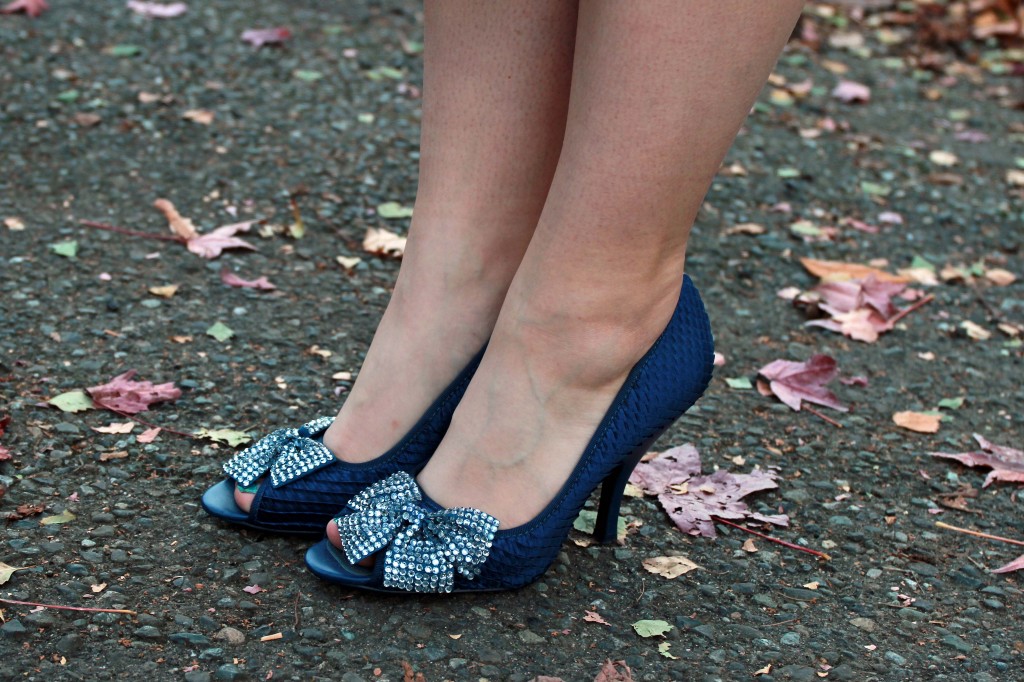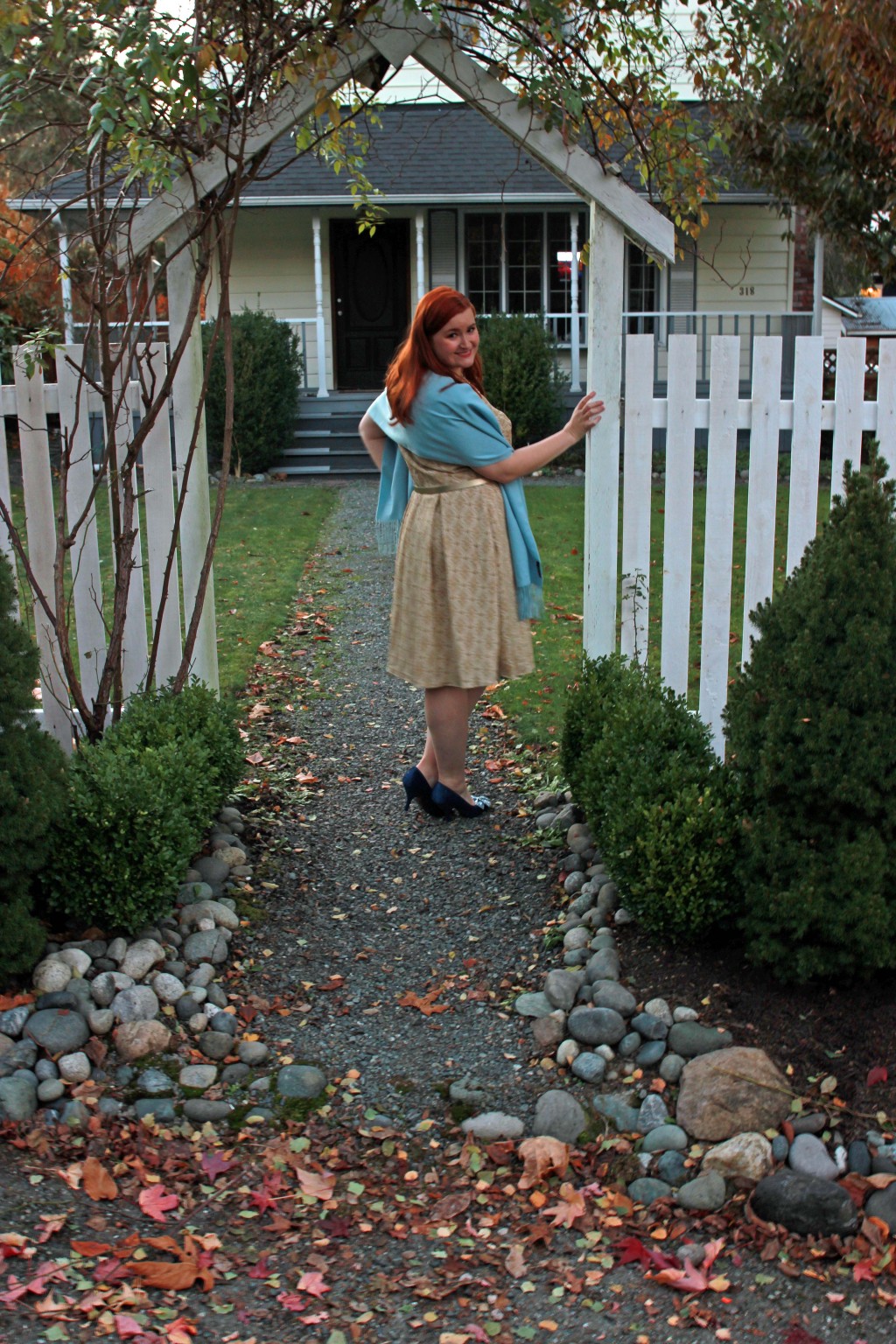 Dress: Gold Jacquard Dress (c/o eShakti) similar here and here – use code 'allthingskate' for an extra 10% off through 12/12!; Belt: Michael Kors ([shopsense shopsense_url="http://api.shopstyle.com/action/apiVisitRetailer?id=465110093″ original_url="http://shop.nordstrom.com/s/lauren-ralph-lauren-stingray-embossed-leather-belt/3948302?origin=keywordsearch-personalizedsort&contextualcategoryid=2375500&fashionColor=GOLD&resultback=543&cm_sp=personalizedsort-_-searchresults-_-1_3_C" save_to_store="false"]similar by Ralph Lauren[/shopsense]); Scarf: Coach ([shopsense shopsense_url="http://api.shopstyle.com/action/apiVisitRetailer?id=257442275″ original_url="http://shop.nordstrom.com/s/nordstrom-cashmere-silk-scarf/3173548?origin=category-personalizedsort&contextualcategoryid=0&fashionColor=AQUA+BUTTON&resultback=1246&cm_sp=personalizedsort-_-browseresults-_-1_4_A" save_to_store="true"]similar by Nordstrom[/shopsense]); Necklace: Banana Republic ([shopsense shopsense_url="http://api.shopstyle.com/action/apiVisitRetailer?id=457289590″ original_url="http://shop.nordstrom.com/s/nina-zandra-crystal-accent-faux-pearl-necklace/3821377?origin=category-personalizedsort&contextualcategoryid=0&fashionColor=&resultback=3908&cm_sp=personalizedsort-_-browseresults-_-1_11_B" save_to_store="true"]similar by Nina[/shopsense]); Shoes: Vintage via Goodwill ([shopsense shopsense_url="http://api.shopstyle.com/action/apiVisitRetailer?id=465110118″ original_url="http://shop.nordstrom.com/s/badgley-mischka-jeannie-crystal-trim-open-toe-pump-women/3948330?origin=category-personalizedsort&contextualcategoryid=0&fashionColor=SAPPHIRE&resultback=2594&cm_sp=personalizedsort-_-browseresults-_-1_8_A" save_to_store="true"]similar by Badgley Mischka[/shopsense])