Pink Dress, Blue Houses
I'm pretty sure that this dress has been one of my favorites to wear this summer. I've worn it to work, to weddings, on weekend outings. A-line dresses have always been my weakness! When I spotted this printed number by City Chic on the rack at Nordstrom, I literally ran to it, ready to tackle anyone who might come between me and this dress.
This dress is so easy, simple, and classic. It's also incredibly comfortable and perfect for dressing up or down. Sometimes as it's hanging in my closet I'll walk by and casually pet it. I'm not sure what it is about this beauty that I love so much, but I'm obsessed with this dress!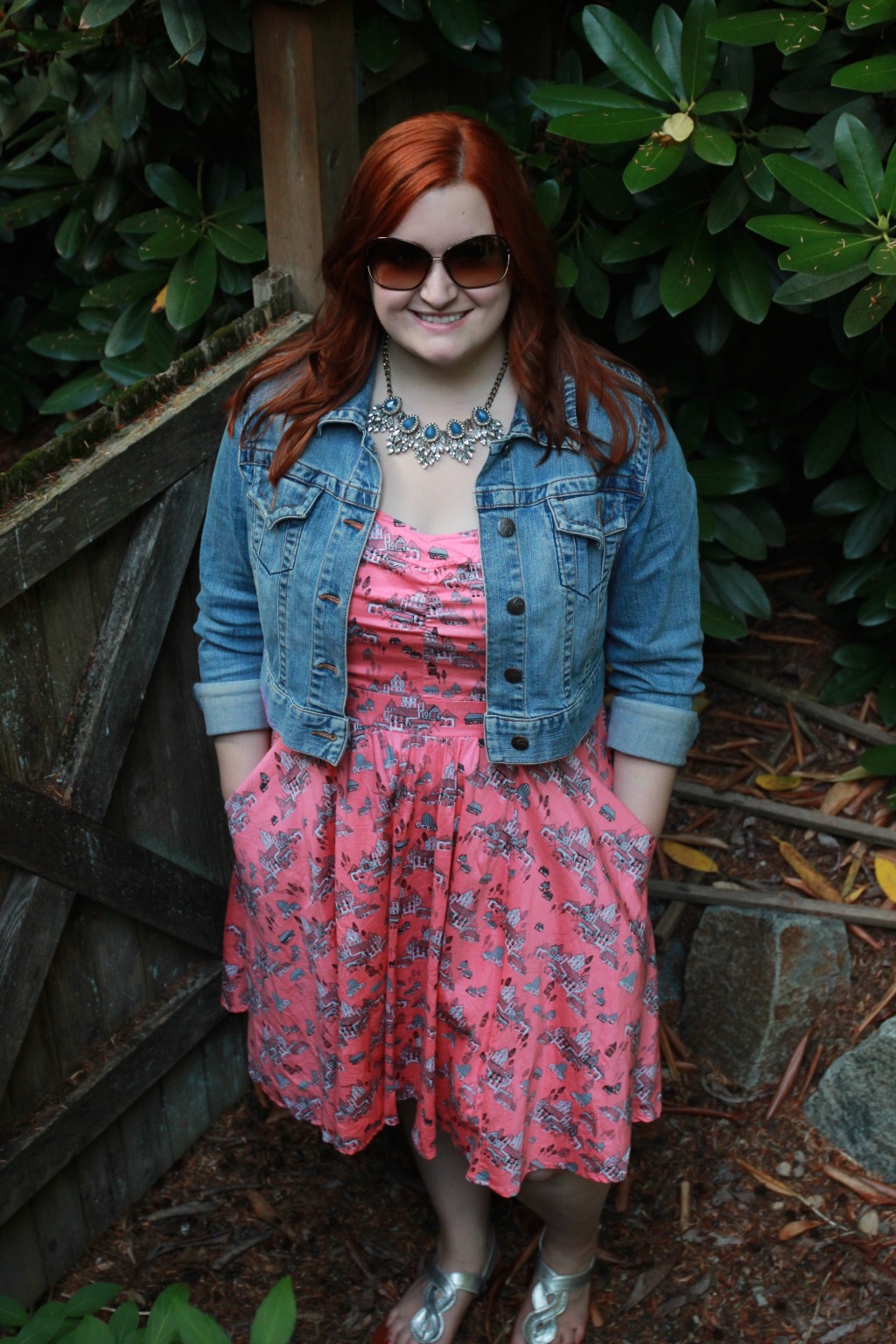 On another note, while you're reading this post, I'm currently on an airplane to Italy! I'll be spending 10 days visiting Rome, Naples, and Sicily with my boyfriend (Jon) and childhood friend (Dolly). I'll be sending out updates of the trip as I go, so be sure to follow along with me on Instagram and Twitter!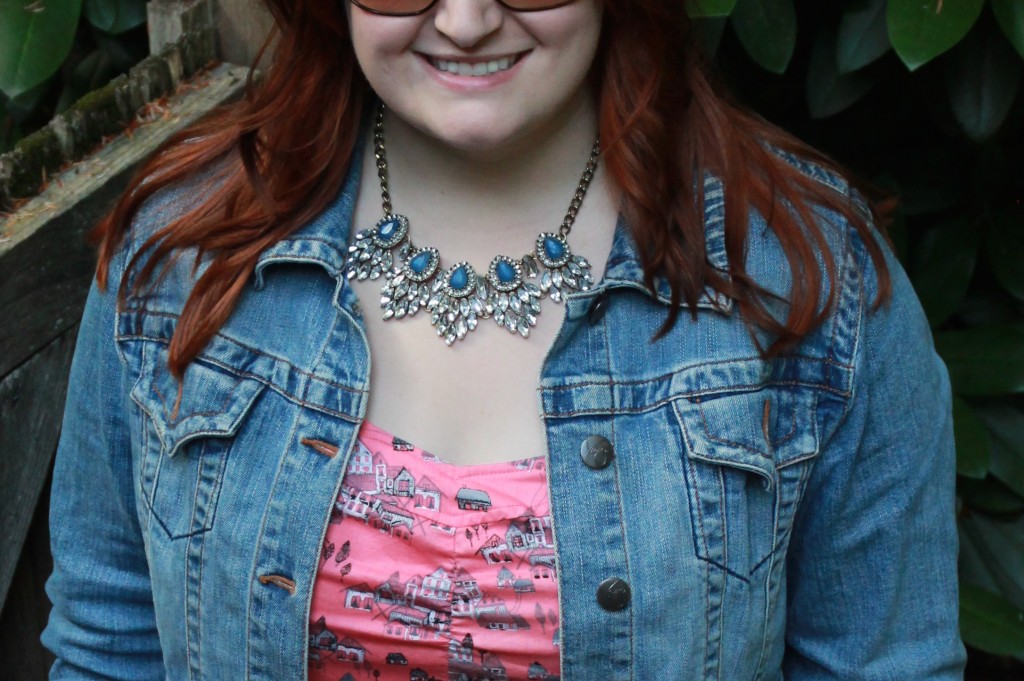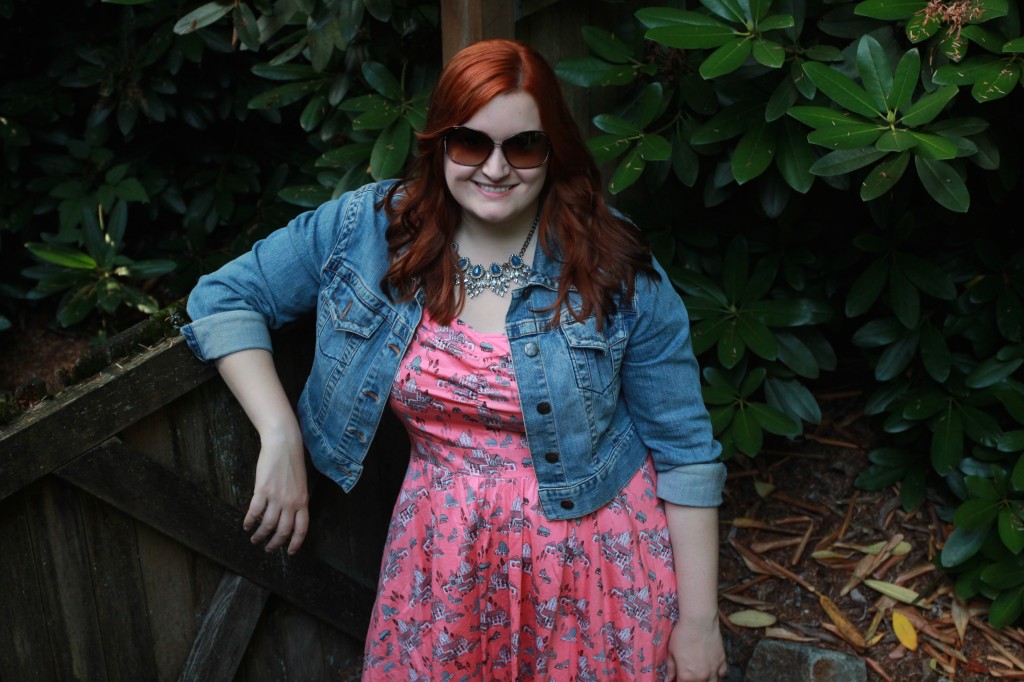 Dress: [shopsense shopsense_url="http://api.shopstyle.com/action/apiVisitRetailer?id=445738428″ original_url="http://shop.nordstrom.com/s/city-chic-play-house-print-sundress-plus-size/3713407?origin=PredictiveSearch-personalizedsort&contextualcategoryid=2375500&fashionColor=&resultback=4105&cm_sp=personalizedsort-_-searchresults-_-1_12_B" save_to_store="true"]City Chic 'Playhouse Print' Dress – on sale![/shopsense]; Jacket: Venezia (similar by Sejour); Necklace: [shopsense shopsense_url="http://api.shopstyle.com/action/apiVisitRetailer?id=457098666″ original_url="http://shop.nordstrom.com/s/baublebar-crystal-triad-collar-necklace/3818585?origin=keywordsearch-personalizedsort&contextualcategoryid=0&fashionColor=Montana%252F+Hematite&resultback=1421&cm_sp=personalizedsort-_-searchresults-_-1_4_B" save_to_store="true"]Bauble Bar x Nordstrom (similar)[/shopsense]; Sandals: Dolce Vita; Sunglasses: Tom Ford (similar)