Kentucky Derby Style
Every year on the first Saturday in May, the Most Exciting Two Minutes in Sports, more commonly known as the Kentucky Derby, is held. An event that draws thousands of spectators each year, is also a fashion statement for the women attendees to show off their unique Southern style through extravagant hats and dresses. The hats are thought to bring good luck.
In honor of the Kentucky Derby, I took the opportunity to style my favorite hat!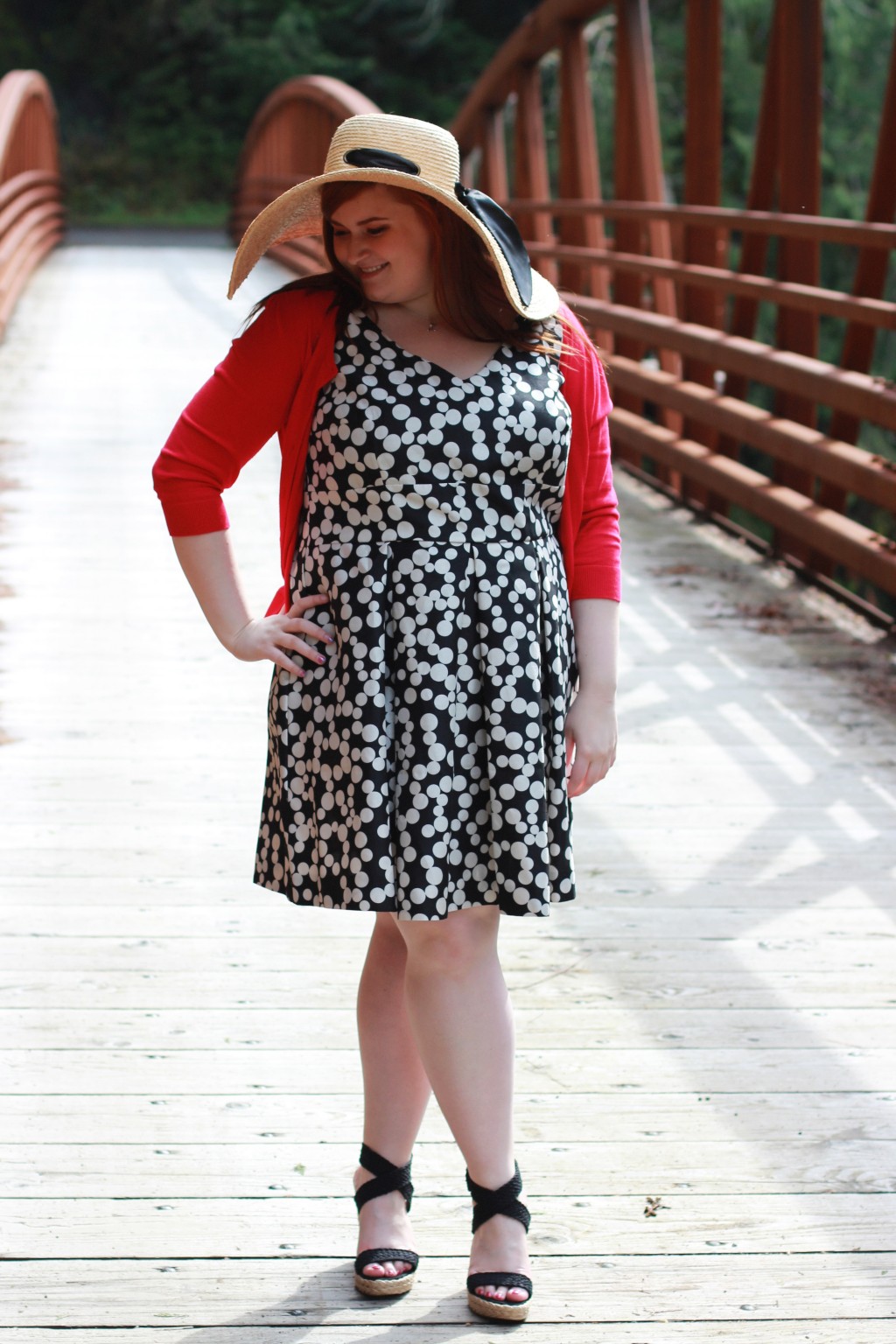 Overall, I wanted this outfit to be bold. From the patterned polka dot dress to the red sweater and wedges, each piece of the outfit is a statement in its own right. Topping the outfit off with this wide-brimmed, dramatic sun hat makes this the perfect ode to the Kentucky Derby.
I have a special guest in my pictures – my miniature pinscher Ryleigh. She would not leave me alone when I was trying to take photos so she ended up making a guest appearance in a few. She's getting old, is a tad bit chubby, and drives me crazy sometimes, but I love her all the same.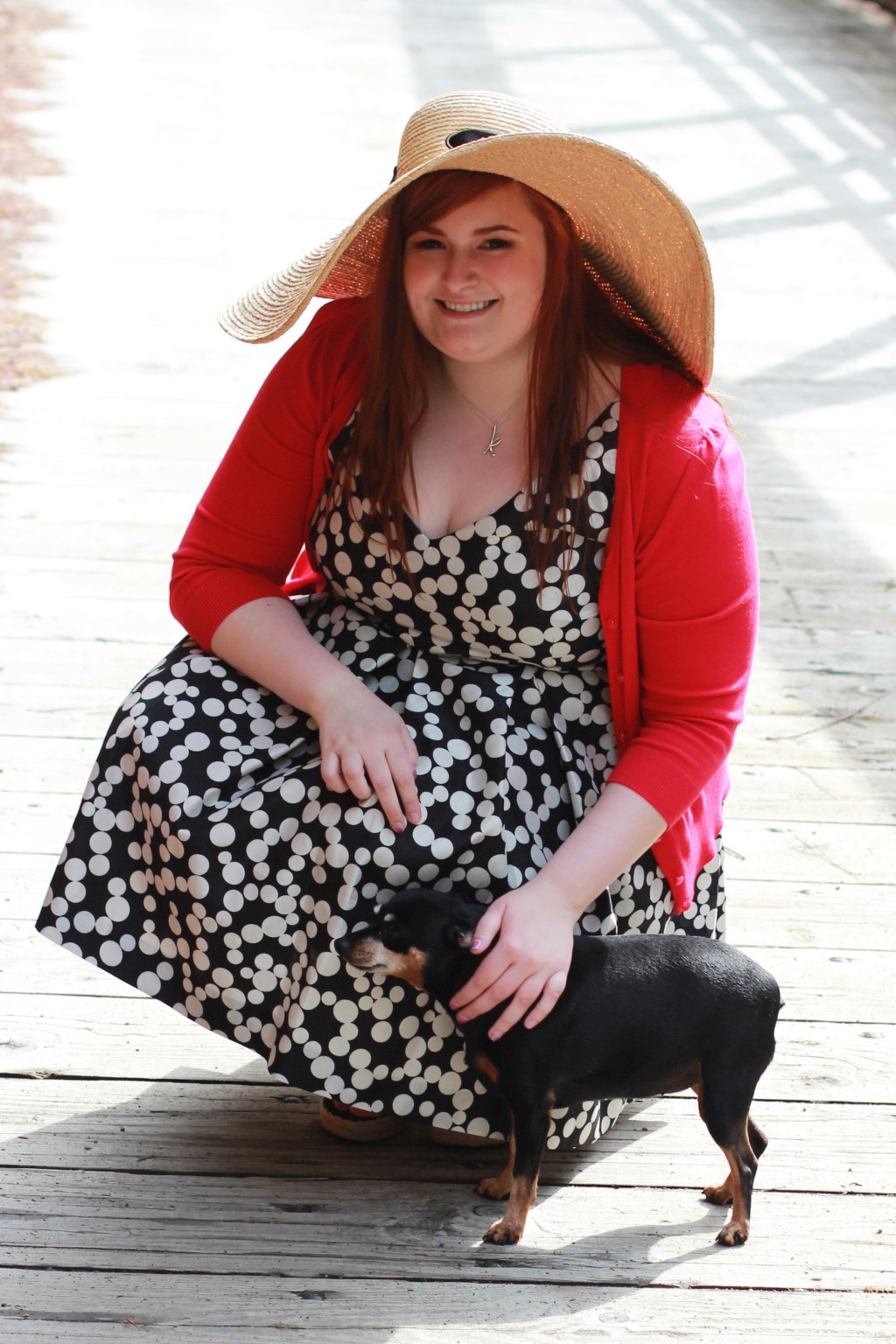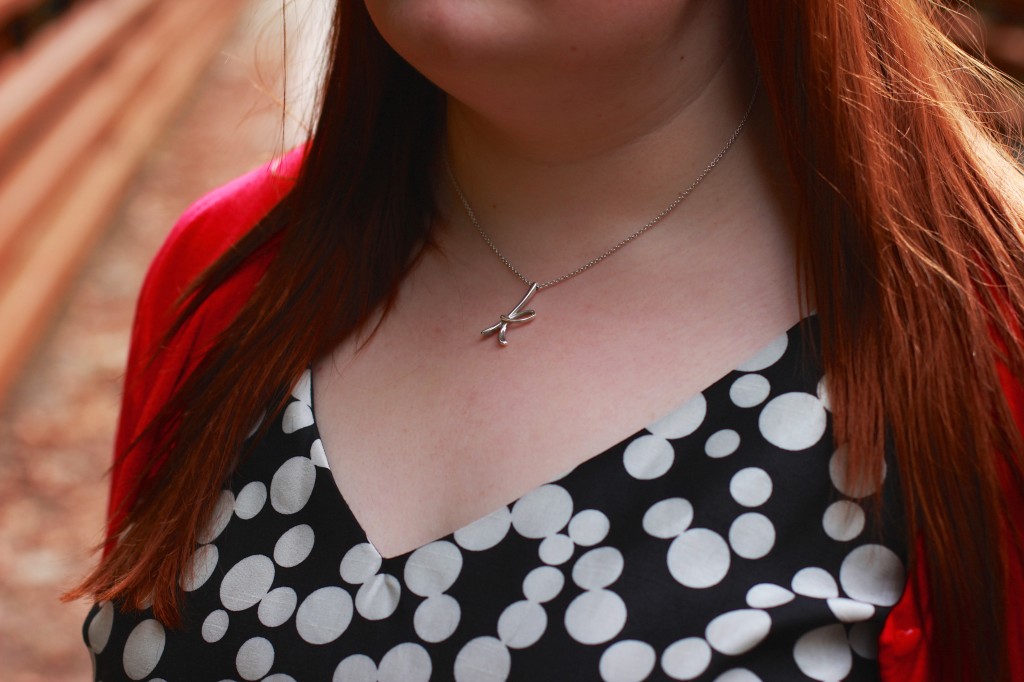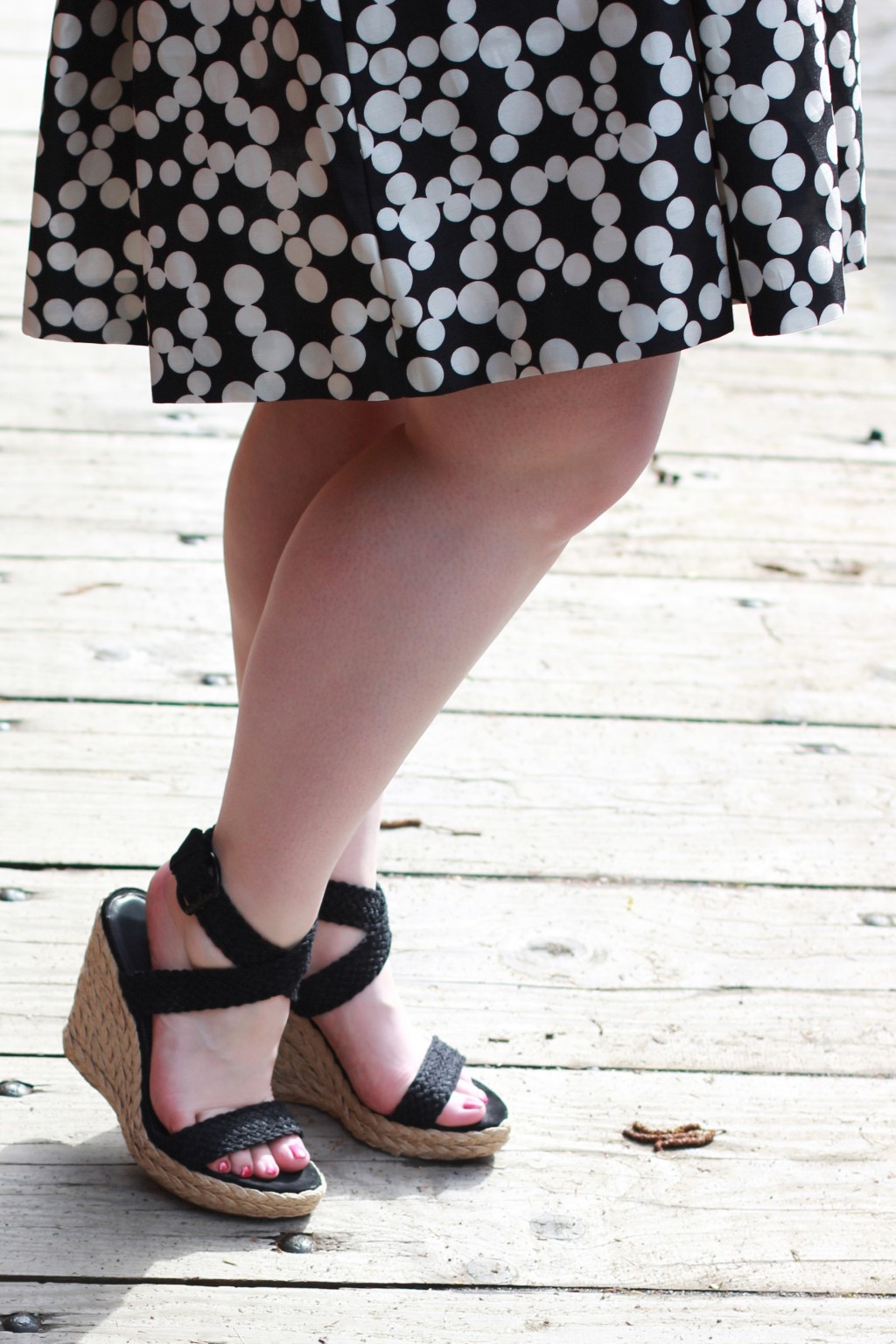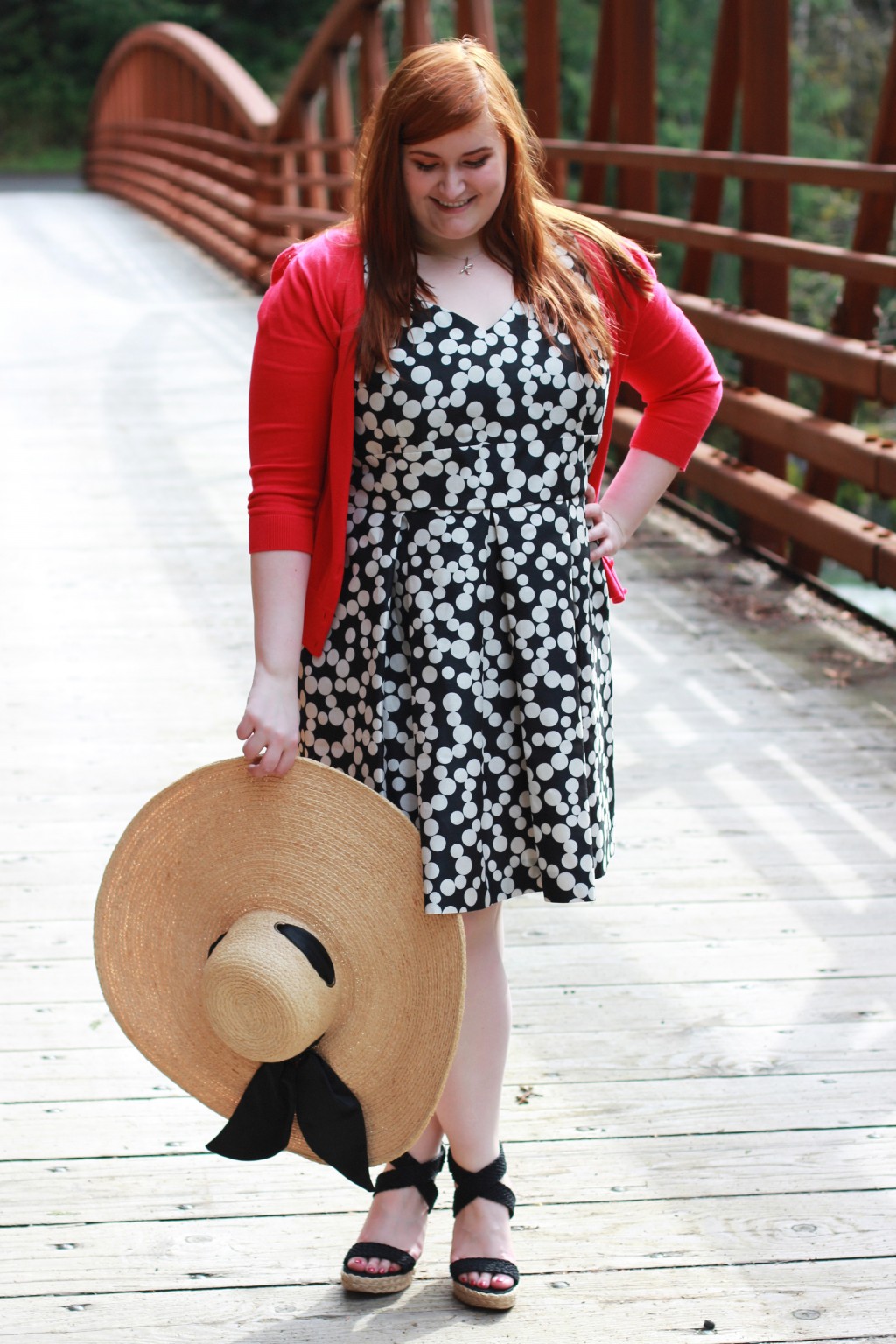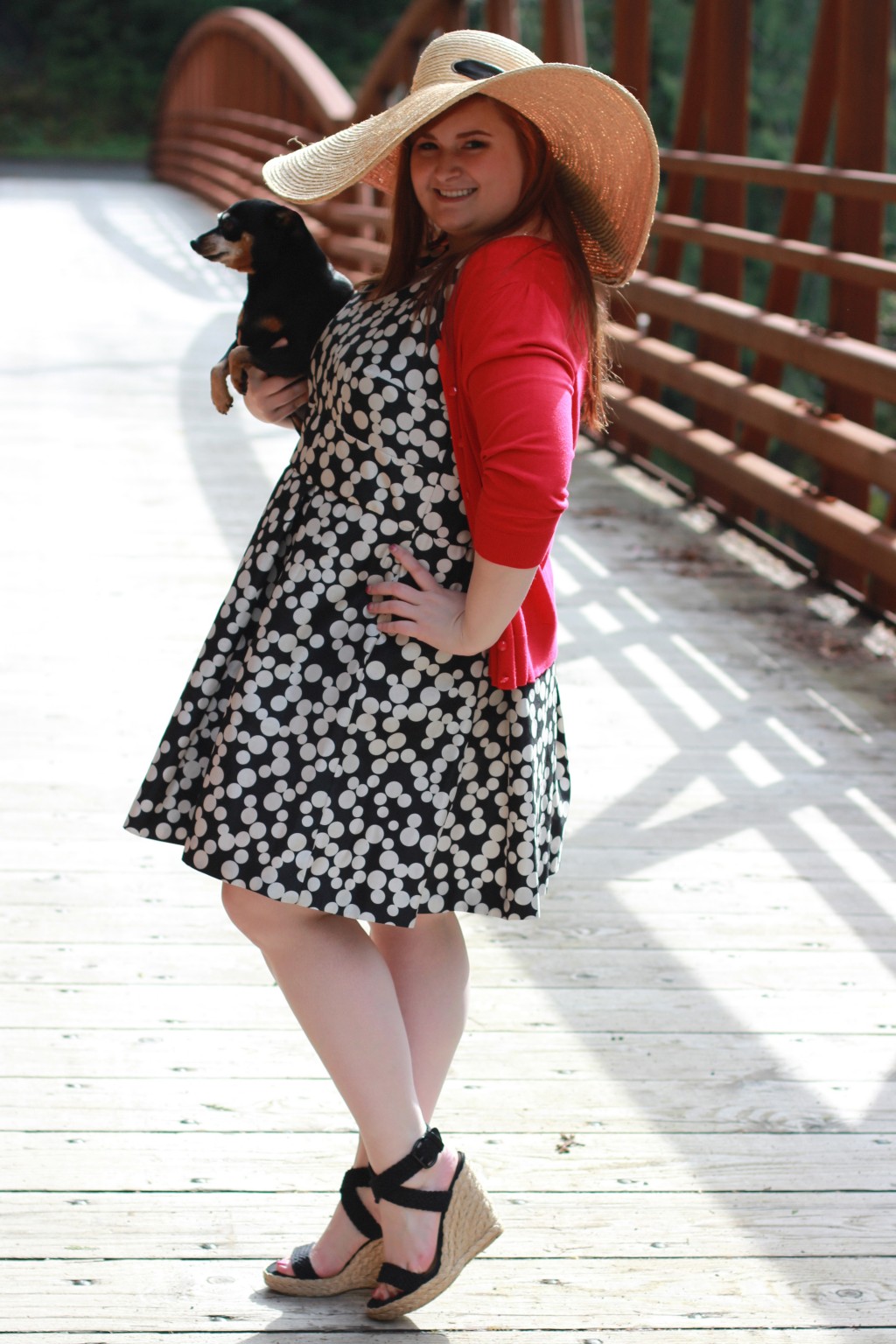 Dress: [shopsense shopsense_url="http://api.shopstyle.com/action/apiVisitRetailer?id=445218837″ original_url="http://shop.nordstrom.com/s/jessica-simpson-sleeveless-fit-flare-dress-plus-size/3651077?origin=category-personalizedsort&contextualcategoryid=0&fashionColor=&resultback=1052&cm_sp=personalizedsort-_-browseresults-_-2_4_A" save_to_store="true"]Taylor (similar)[/shopsense]; Sweater: [shopsense shopsense_url="http://api.shopstyle.com/action/apiVisitRetailer?id=448468620″ original_url="http://shop.nordstrom.com/s/halogen-three-quarter-sleeve-cardigan-regular-petite/3758141?origin=keywordsearch-personalizedsort&contextualcategoryid=0&fashionColor=Pink+Plumier&resultback=1020&cm_sp=personalizedsort-_-searchresults-_-1_3_B" save_to_store="false"]Halogen (similar)[/shopsense]; Necklace: Elsa Peretti; Shoes: [shopsense shopsense_url="http://api.shopstyle.com/action/apiVisitRetailer?id=445738774″ original_url="http://shop.nordstrom.com/s/stuart-weitzman-guipure-wedge-sandal/3614905?origin=keywordsearch-personalizedsort&contextualcategoryid=2375500&fashionColor=Ivory+Guipure+Lace&resultback=2052&cm_sp=personalizedsort-_-searchresults-_-1_5_C" save_to_store="false"]Stuart Weitzman[/shopsense]; Hat: San Diego Hat Company (similar)