25 Faces: Megan Leibold
[25faces_intro]
Meet Megan Leibold, Miss Pierce County 2014. It's hard to talk about pageantry without discussing someone's looks, but Megan is more than just a pretty face. She's also a wonderfully talented vocal performer and pianist and regularly gives back to her community. She's active in the Miss America Organization, encouraging other young women to be involved and prepare for their futures.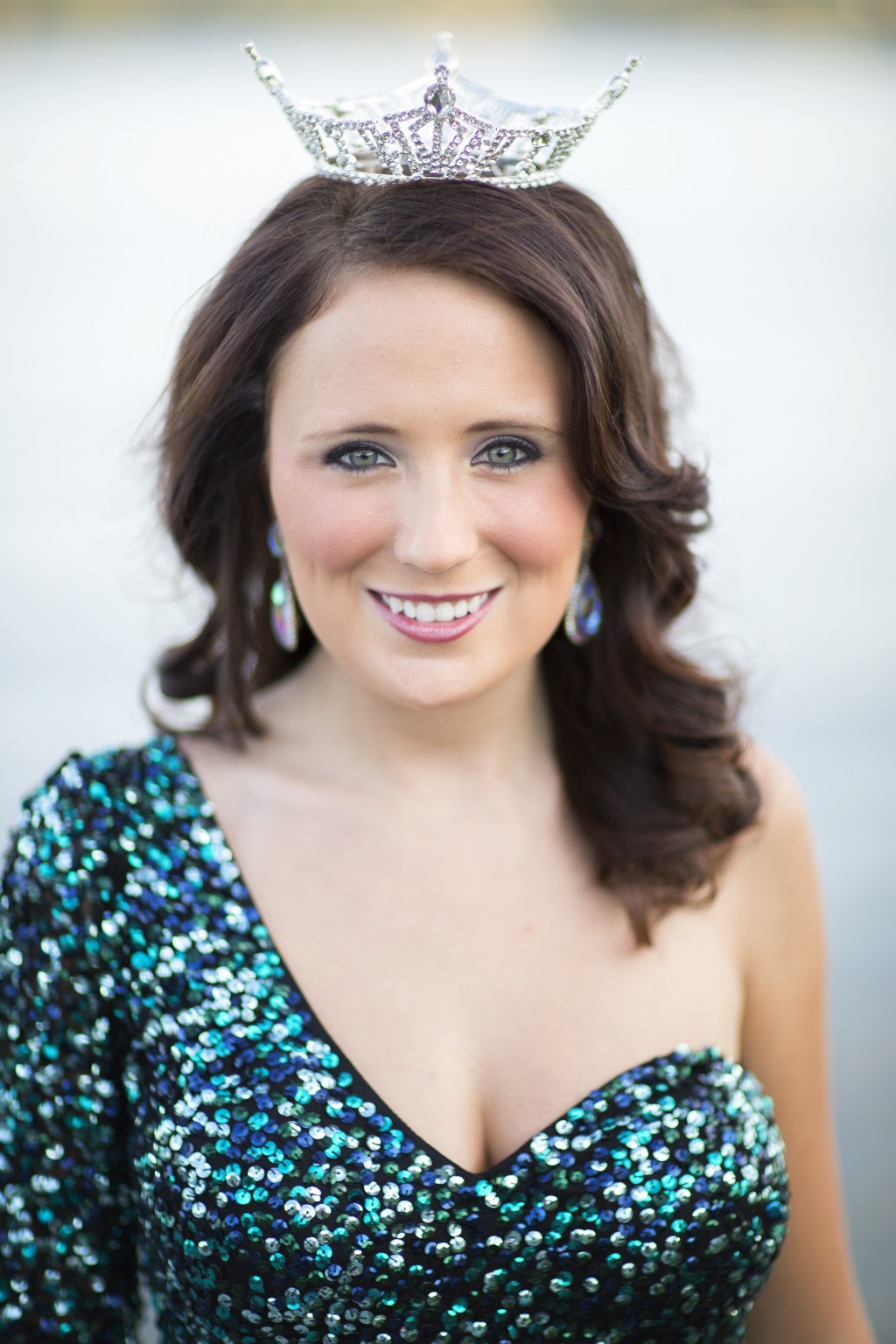 Kate: What got you started in pageantry?
Megan: My best friend, Kirstie, had been competing in pageantry throughout our friendship and she was always trying to convince me that I had what it takes. When I realized that scholarships were involved with winning and even placing, I realized there was nothing I could lose from competing in pageants. After my first competition in 2010, I was hooked…and I didn't even win!
K: Since you started competing in pageants, how many titles have you won?
M: Since I started competing in 2010, I have won 6 titles! In 2011, I was crowned the Washington State Cinderella Woman and went on to compete at internationals in Las Vegas. In Fall of 2011, I was crowned the Queens for a Cure Miss and was an ambassador for Susan G. Komen and Breast Cancer Awareness. In Winter of 2012, I won the title of International Junior Miss Washington and went on to compete at Internationals that Summer. At Internationals, I was crowned the International Talent winner as well as 4th Runner Up to the overall title and Miss Congeniality! That Fall, I was crowned Miss West Sound 2013 and represented Kitsap County at the Miss Washington pageant through the Miss America Organization. At the state level I placed Top 10 and won Rookie of the Year. And my most recent was this last February I was crowned Miss Pierce County 2014, and will compete for one final time on the Miss Washington stage in July. It's been a successful career and I have learned so much about myself and made friendships with people that will last a lifetime!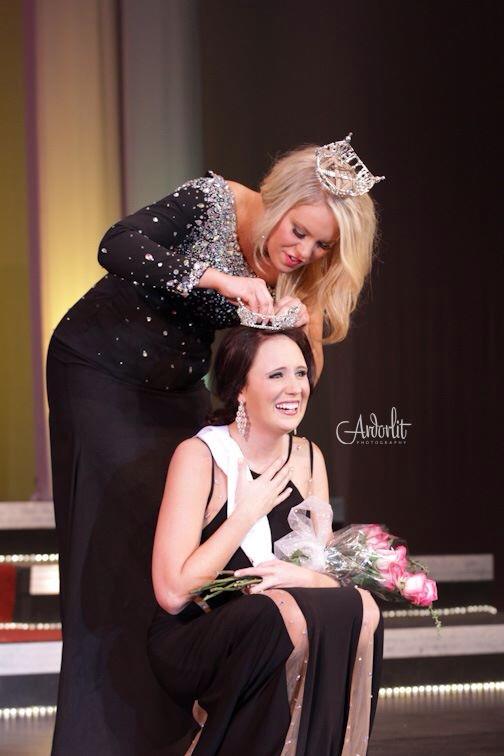 K: There are a lot of stereotypes and misconceptions that beauty queens are focused solely on looks. In your experience, do beauty pageants do anything to try and refute those stereotypes?
M: It's not that they try to refute the stereotypes, they just stay true to what pageantry really is. The Miss America Organization is about promoting intellect, community service, and success among young women across the country. You must be knowledgeable on current, political and controversial issues and have a platform that you promote awareness of. Although the women that compete are beautiful on the outside, they are also beautiful on the inside and are accomplishing a lot within their own lives. Pageantry is just a stepping stone to make them the best versions of themselves and make them successful in other areas of their life. I know that if it weren't for doing pageantry, I wouldn't be a business owner making a living doing what I love, teaching music.
K: How has the Miss America program and partners changed your life and helped you to succeed personally and professionally?
M: They have mostly helped me with my public speaking and being able to be adaptable and approachable to any type of person and any type of interview. They have helped me to truly realize what my passions are and how deep my passion for music is and what steps I can take to really promote that and make a difference in my community by bringing awareness to it! They have also taught me how to stay poised and confident, no matter what issues are thrown my way and to be able to stand out in a crowd just by the way that I carry myself in public. I have been called out for being a pageant girl from complete strangers because of how I have composed myself and spoken to them. It's a great feeling to know that pageants have kept me true to who I am, but have made me an even better version of myself.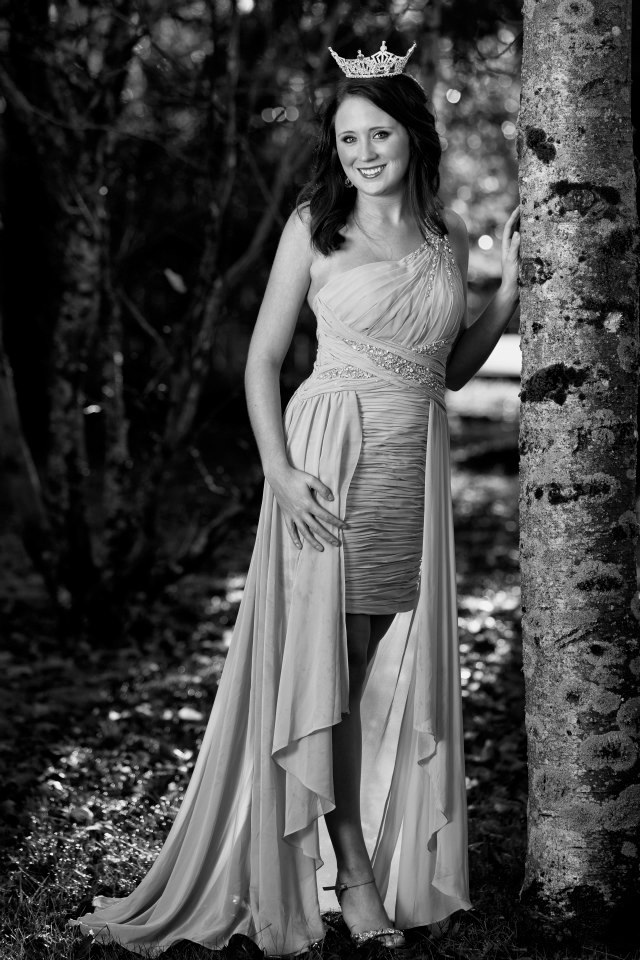 K: What goes into preparing for a pageant?
M: There is so much work that goes into preparing for a pageant that it should be a sport! For example, as I am preparing for Miss Washington as Miss Pierce County, I am driving to Tacoma numerous times a week to meet with fitness trainers, hair stylists, skin care and beauty professionals, and music professionals. I am having mock interviews and round table sessions once every couple weeks with community leaders and volunteers. I am constantly active in my community promoting awareness of my platform and finding sponsors and donors towards advertising and support of my Miss Washington journey. I attend community events to make Miss Pierce County more known and more involved in what the community gets involved in. And I am also planning a fundraiser for Children's Miracle Network and raising funds for Seattle Children's Hospital, since Miss America is the National Ambassador for the Children's Miracle Network platform. I have wardrobe specialists that I meet up with to make sure my state wardrobe is spot on and fits my personality perfectly! And I am even meeting with a coach that helps me get over my insecurities and makes me look deep inside of myself to realize what my strengths are and to only focus on those and realize I have everything it takes to be Miss Washington and Miss America. It is very empowering and inspiring, and I am really looking forward to all of the preparation, even though it's going to be a busy ride!
K: What's next for you?
M: In July, I am competing for the title of Miss Washington for the last time, in the hopes that I will go on to compete for Miss America in Atlantic City in September. I age out of pageantry after this year, so I am making sure to give it everything I've got for my last pageant ever and soak up every moment and experience along the way. After Miss Washington (if I don't win), I will finish out my year as Miss Pierce County and continue building my clientele as a private voice and piano teacher. I am even going to tour Italy with a semi-professional choir at the end of July. There are a lot of things coming up for me, and I just feel blessed that I have been given so many opportunities that I have been able to embark on and give 100% to. I am also grateful that I get to do what I love for a living every day of my life, and I wouldn't trade anything for that.