5 Days in Norway
After an amazing 5 days in Paris, Jon, Allan, Valeriya, and I headed to Norway. If you're thinking that France and Norway seem like an odd combination, you're probably right. I requested the Paris excursion, and since Jon and Allan are completing their master's degrees in Embedded Computing Systems at a Norwegian university, we decided to spend the latter half of the trip exploring where the boys have been living for the last few months.
Norway was completely different than Paris. I don't know what I was expecting from Norway, but it stood in stark contrast to Paris. Our time in Paris was always go-go-go with so many sights to see and so little time. We were walking an average of 22,000 steps daily in Paris, but in Norway we found our time much more laid back and low key. It was a welcome change and a rather relaxing way to spend the last few days of my trip.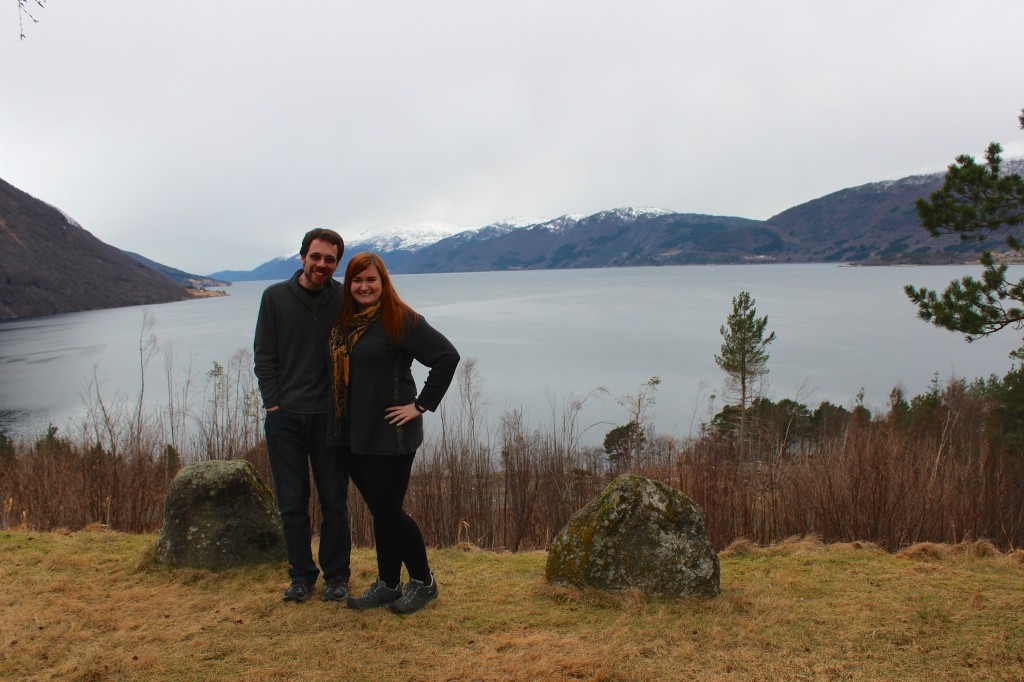 Day 1:
Our first day in Norway we spent exploring the city of Oslo. Jon and I visited the Viking Ship Museum and the Fram Museum, both of which were excellent choices. I recommend visiting them in that order so that the Fram doesn't overshadow the wonder of the Viking Ships. After the museums, we wandered through the shopping district, stopped at the Royal House of Norway, and walked past a fortress on the water. At sunset, we walked to the top of the Oslo Opera House to take some beautiful photos as the sun went down.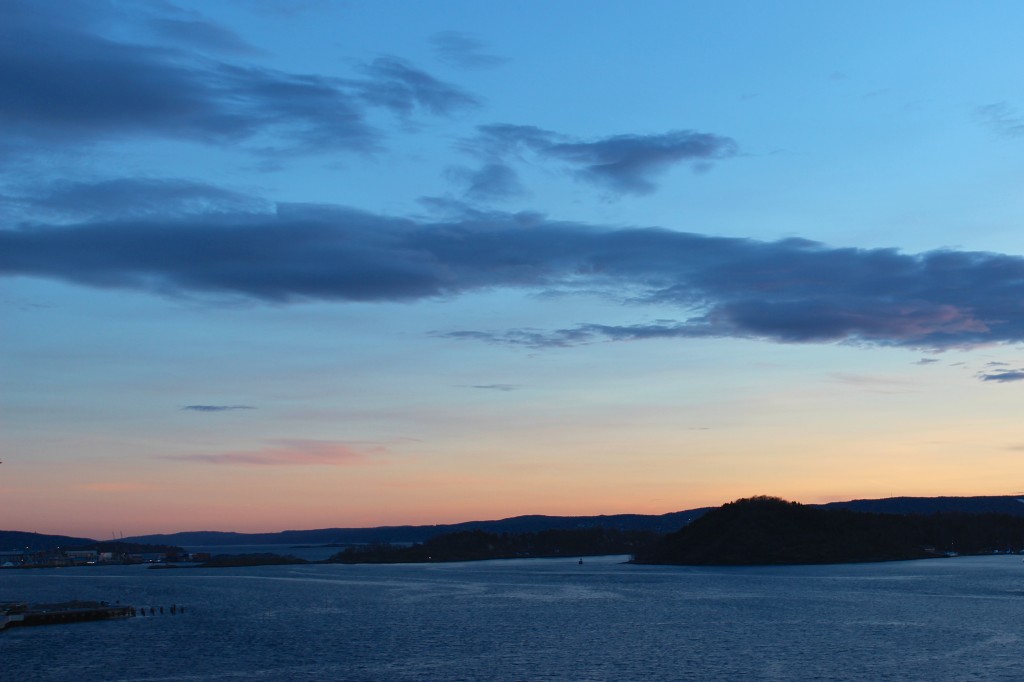 Day 2:
We took the overnight train from Oslo to Trondheim (which, I don't recommend if you can't sleep in small seats). Overall we had a laid back day and explored near the University's campus.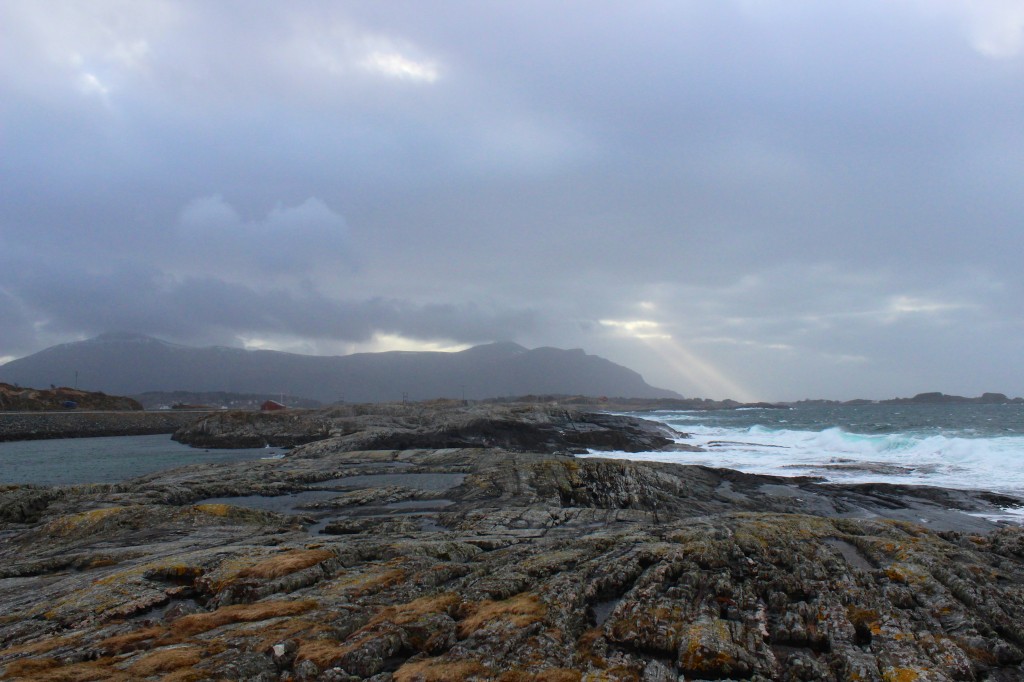 Day 3:
Jon and Allan planned a road trip for the four of us so that Valeriya and I could see some of the Norwegian countryside, fjords, and the Atlantic Road (pictured below). We packed up our little rental car, filled with sandwiches and cookies, and drove through the breathtaking mountains and seasides of Norway. We stayed the night in a cabin on a fjord.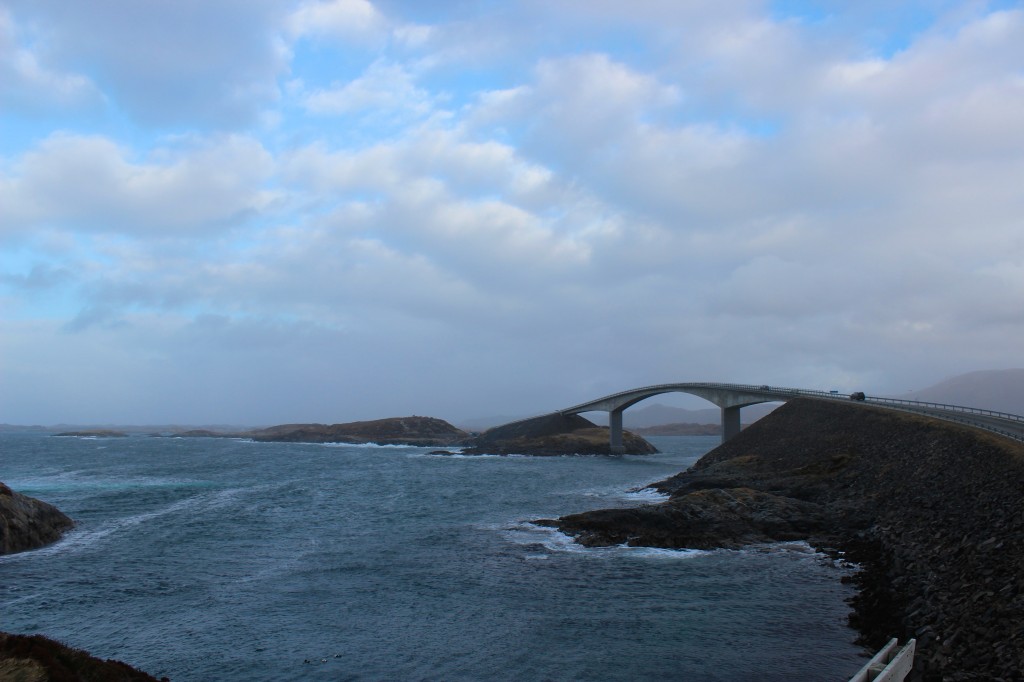 Day 4:
We spent the majority of the day driving back to Trondheim, loaded down with sandwiches and cookies yet again, attempted to find a waterfall (it was frozen) and drove through the city of Oppdal. Once again, Norway was stunning.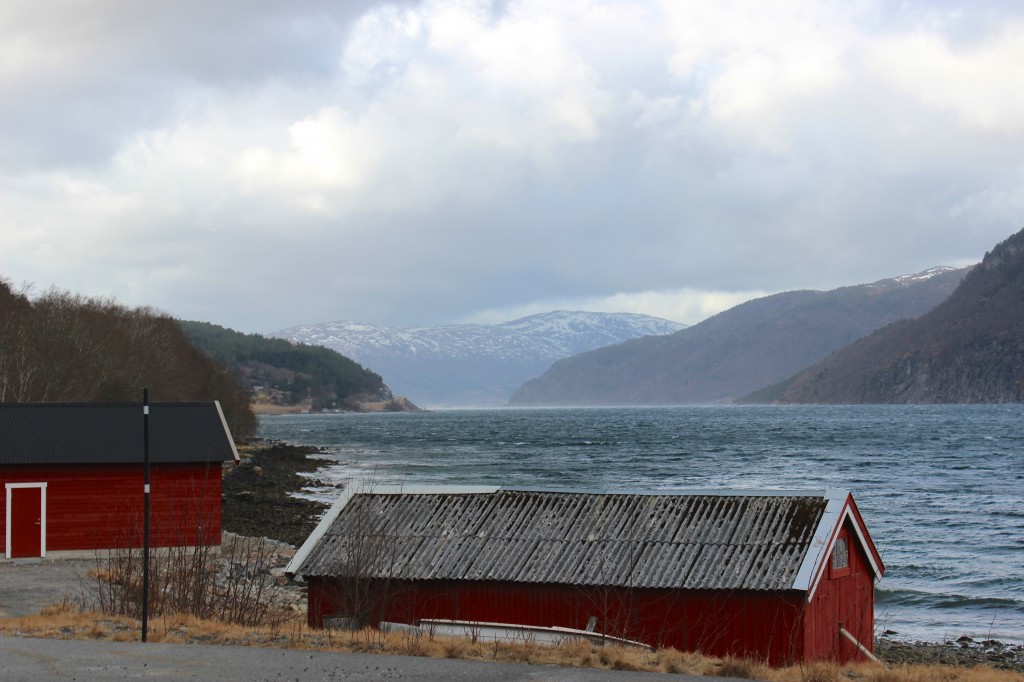 Day 5:
Jon and I spent my last day exploring the city of Trondheim, seeing Nidaros Cathedral and the Bridge of Happiness, as well as getting in some last minute shopping.