A Hint of Sparkle
It seems as if I've been living out of a suitcase lately, probably because I have been. I spent the majority of last week in the Daytona Beach area of Florida, and on Wednesday evening I'm leaving for France and Norway! My room is a disaster area and looks as if my closet has exploded from packing and unpacking and repacking so many times. Packing lightly is definitely not my strength.
Because my closet is in disarray and I'm living out of a bag, today's outfit is a bit of this and that pulled together for a simple work look. Always one for comfort, I pulled together some of my comfy separates for this look.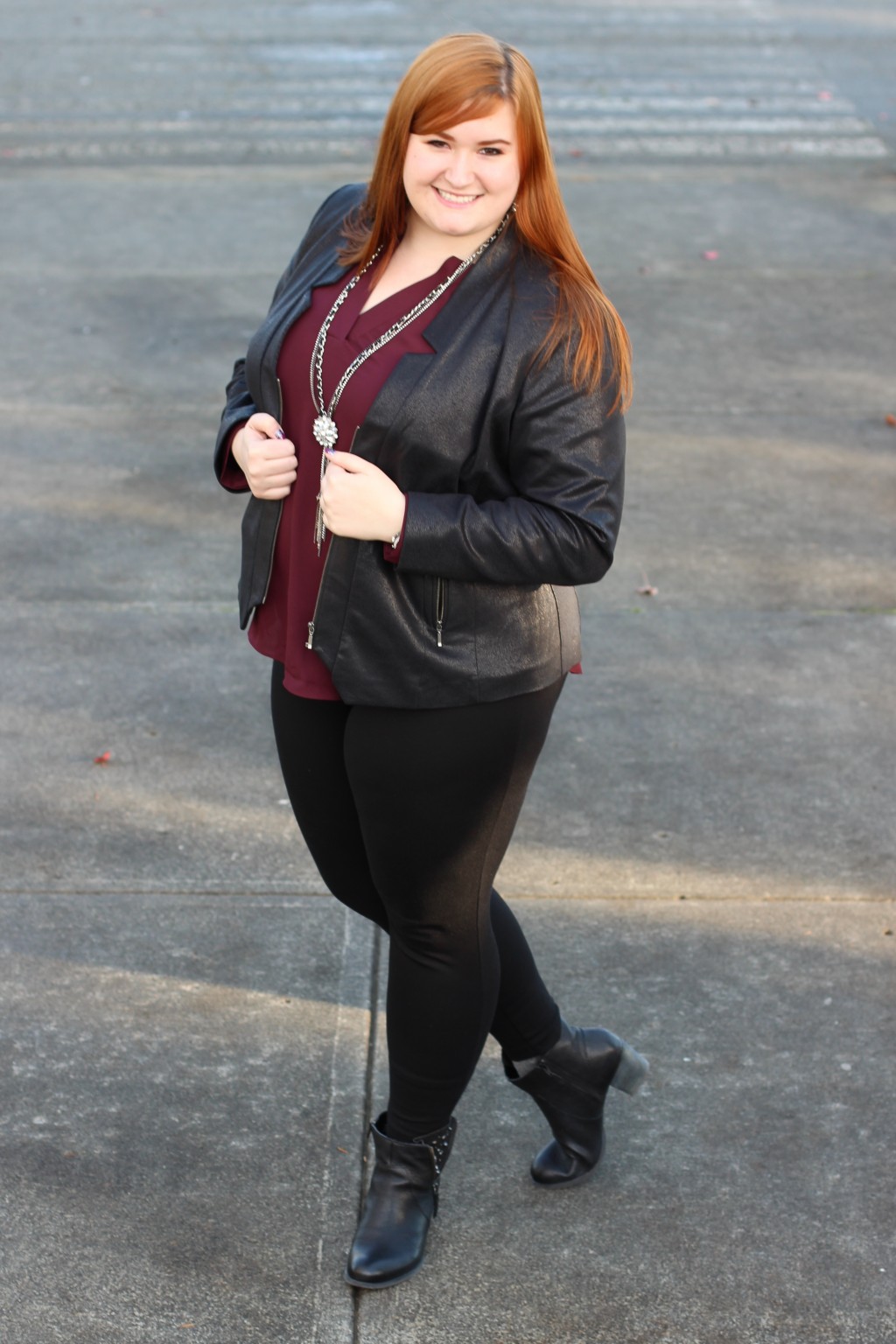 The leggings I've been raving about for about the last six months are these lovely INC ones I'm sporting here. If it was socially acceptable to live in these, I would – I think I'm up to 4 pairs! To make leggings appropriate for work, pair with a loose fitting, longer blouse and structured jacket. Top it off with some sparkly jewels and your comfy work look is complete!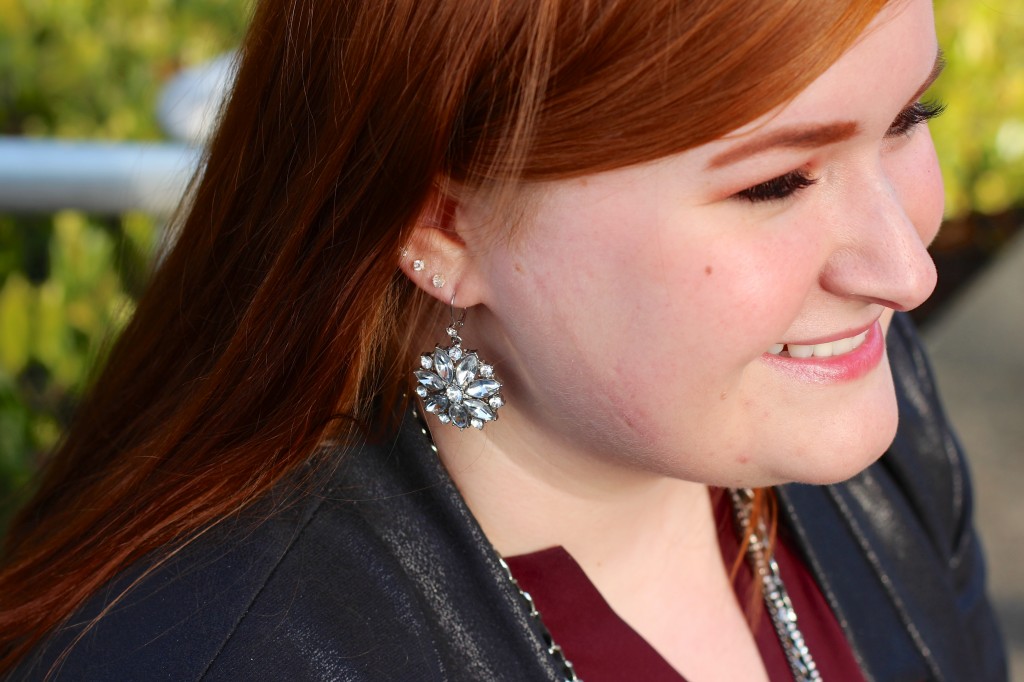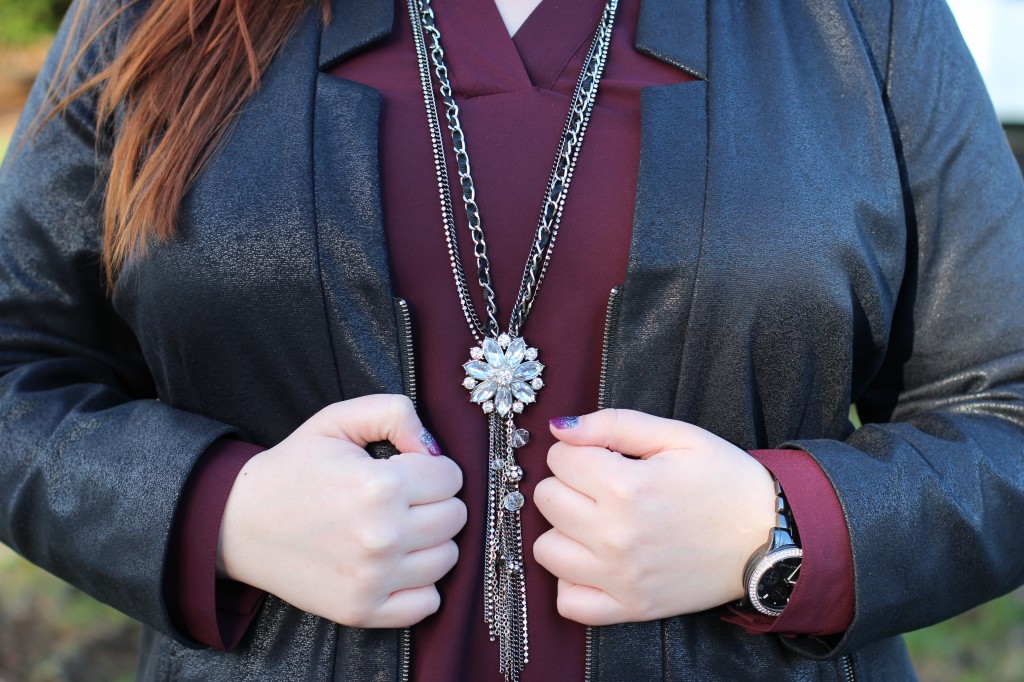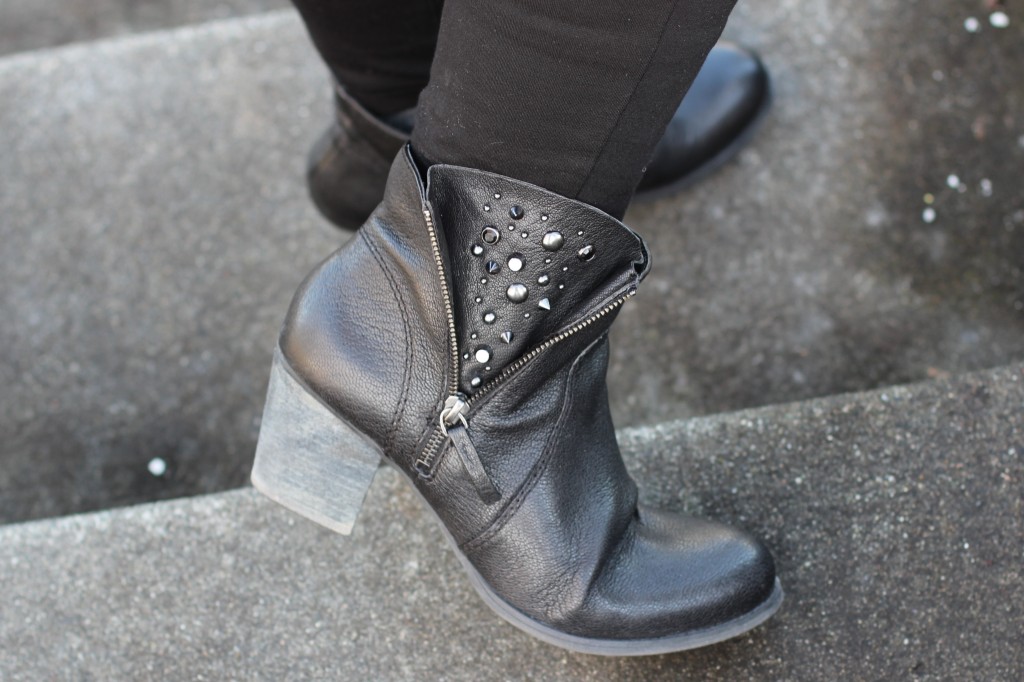 Top: INC Blouse ([shopsense shopsense_url="http://api.shopstyle.com/action/apiVisitRetailer?id=440690248″ original_url="http://www1.macys.com/shop/product/inc-international-concepts-plus-size-long-sleeve-blouse?ID=1167923&CategoryID=39720&LinkType=#fn=DEPARTMENT_TYPE%3DTops%26sp%3D2%26spc%3D95%26ruleId%3D25%26slotId%3D55″ save_to_store="true"]similar[/shopsense]); Jacket: Sejour ([shopsense shopsense_url="http://api.shopstyle.com/action/apiVisitRetailer?id=445618134″ original_url="http://shop.nordstrom.com/S/sejour-crepe-jacket-plus-size/3580354?origin=keywordsearch-personalizedsort&contextualcategoryid=2375500&fashionColor=BLACK&resultback=205&cm_sp=personalizedsort-_-searchresults-_-1_2_C" save_to_store="false"]similar[/shopsense]); Leggings: [shopsense shopsense_url="http://api.shopstyle.com/action/apiVisitRetailer?url=http%3A%2F%2Fwww1.macys.com%2Fshop%2Fproduct%2Finc-international-concepts-stretch-leggings%3FID%3D958989″ original_url="http://www1.macys.com/shop/product/inc-international-concepts-stretch-leggings?ID=958989&LinkshareID=J84DHJLQkR4-GJAJxT_23i3zqb361FL7Zw&PartnerID=LINKSHARE&cm_mmc=LINKSHARE-_-5-_-63-_-MP563″ save_to_store="true"]INC Stretch Leggings[/shopsense]; Necklace: Betsey Johnson; Earrings: Betsey Johnson; Watch: [shopsense shopsense_url="http://api.shopstyle.com/action/apiVisitRetailer?id=91969280″ original_url="http://shop.nordstrom.com/S/michael-kors-runway-ceramic-watch-40mm/3060108?origin=keywordsearch-personalizedsort&contextualcategoryid=2375500&fashionColor=&resultback=1080&cm_sp=personalizedsort-_-searchresults-_-1_4_D" save_to_store="false"]Michael Kors[/shopsense]; Boots: Nine West (I'm selling mine here!)