Weekend Trip to Port Townsend
Happy Monday, and Happy New Year! It's hard to believe we are already six days into 2014 and starting off the first full week of the year. To kick off my new year, this is my 200th post!
I spent the past few days in Port Townsend, relaxing, shopping, and eating my way through the weekend. We stayed at the Waterstreet Hotel, ate at the Courtyard Cafe, Owl Spirit Cafe, and Addie Mae's Southern Kitchen, and had fun exploring the shops and parks around the area. It was a great way to kick off the new year, but now it's time to buckle down and get back to work. Next week, I'll be heading to the East Coast so there will be plenty to do in preparation for my trip!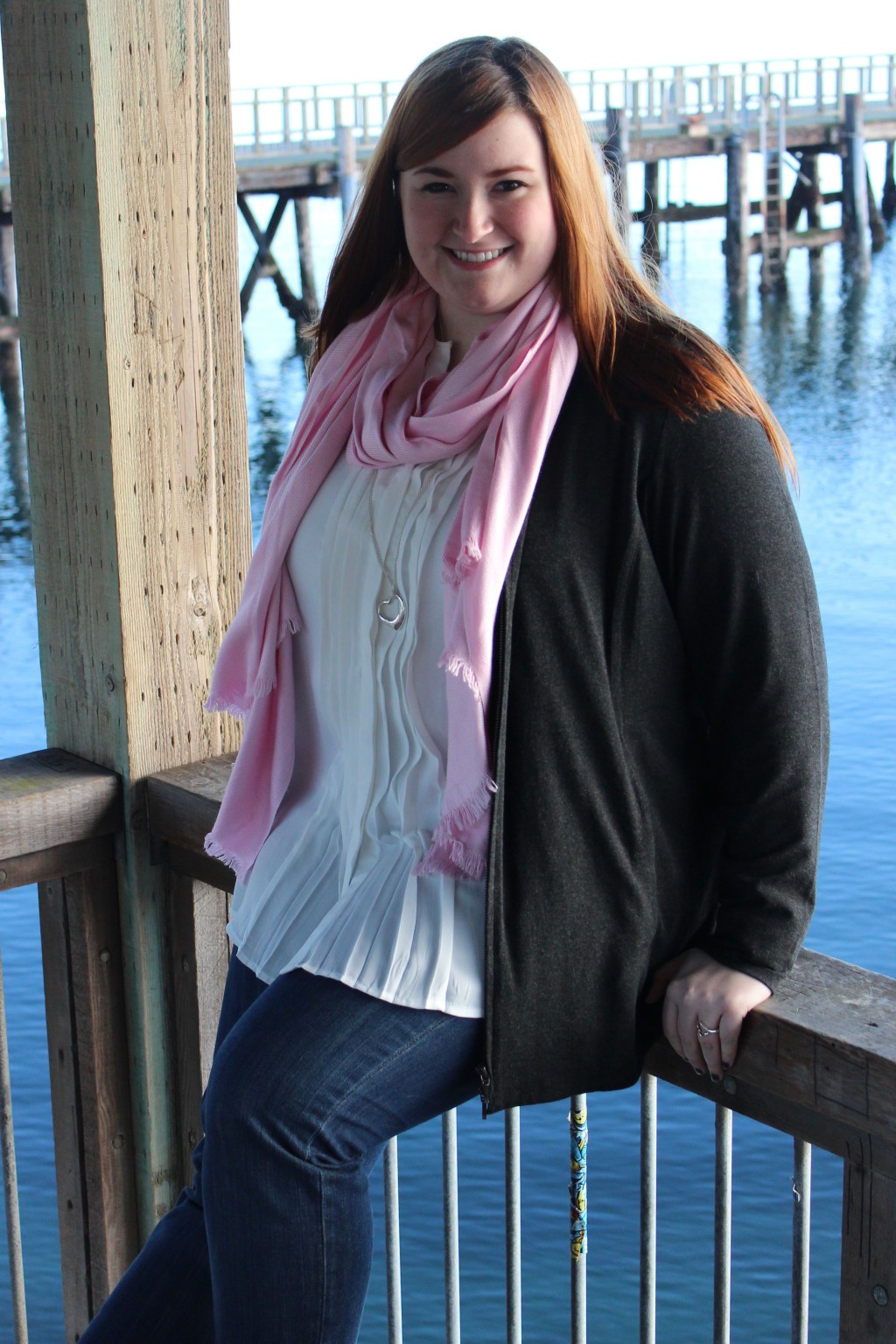 Of course, I had to take the opportunity to capture some pictures for my blog (and you can find plenty more of my trip on my Instagram). The bright sun and the blue water were just so beautiful, but don't let that fool you, it was actually freezing the entire weekend! I wanted something comfortable and stylish, yet warm, so wearing an over-sized blouse and sweater with jeans and a scarf was the perfect combination.
This outfit was all about the basics. A simple pair of straight leg jeans, white blouse, over-sized gray sweater, black booties, and a colorful scarf, are pieces we all have, or should have, in our closets. For a weekend trip, these basics were easy to mix and match with other pieces I packed. I just love how simple yet chic this outfit is, and comfortable all at the same time!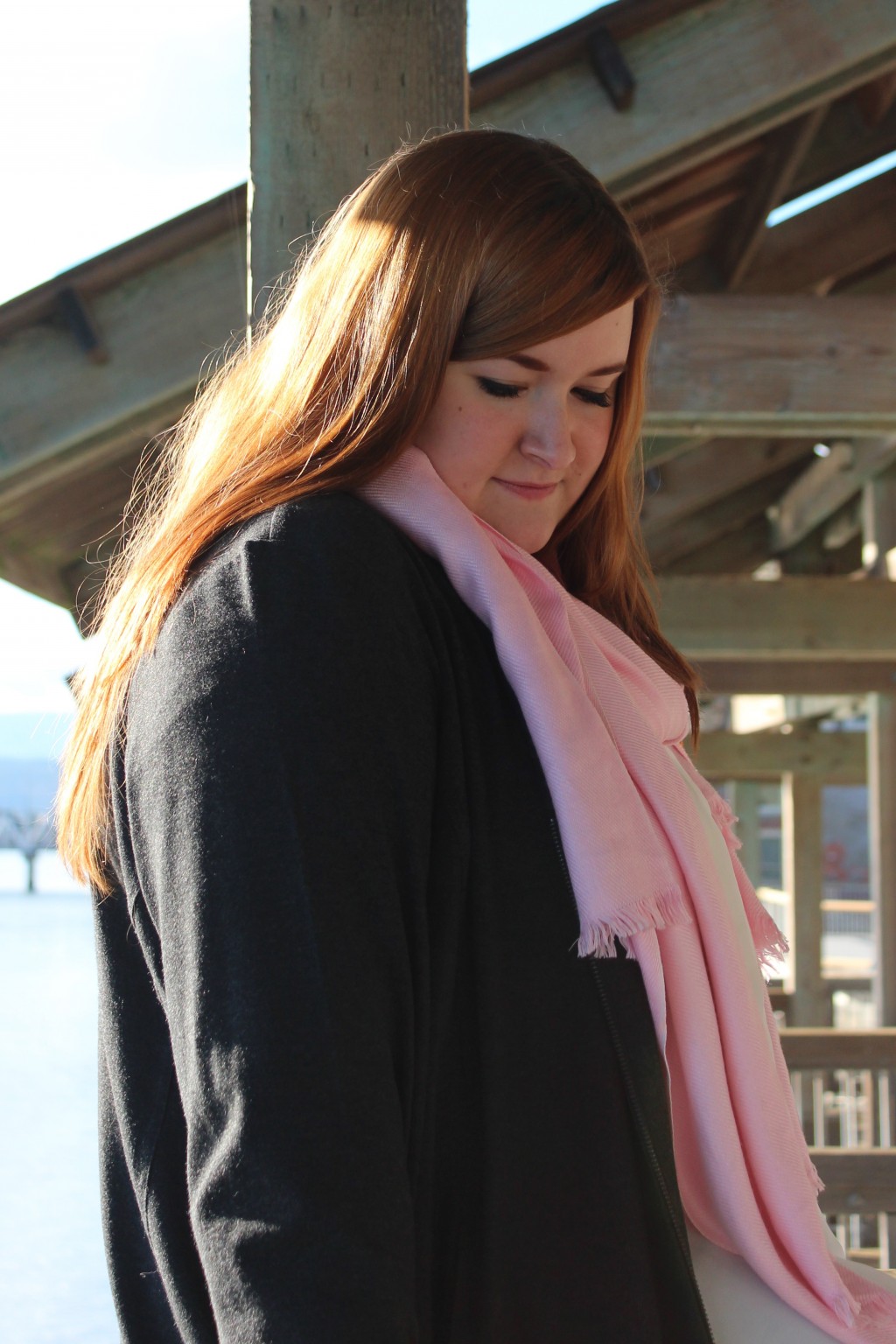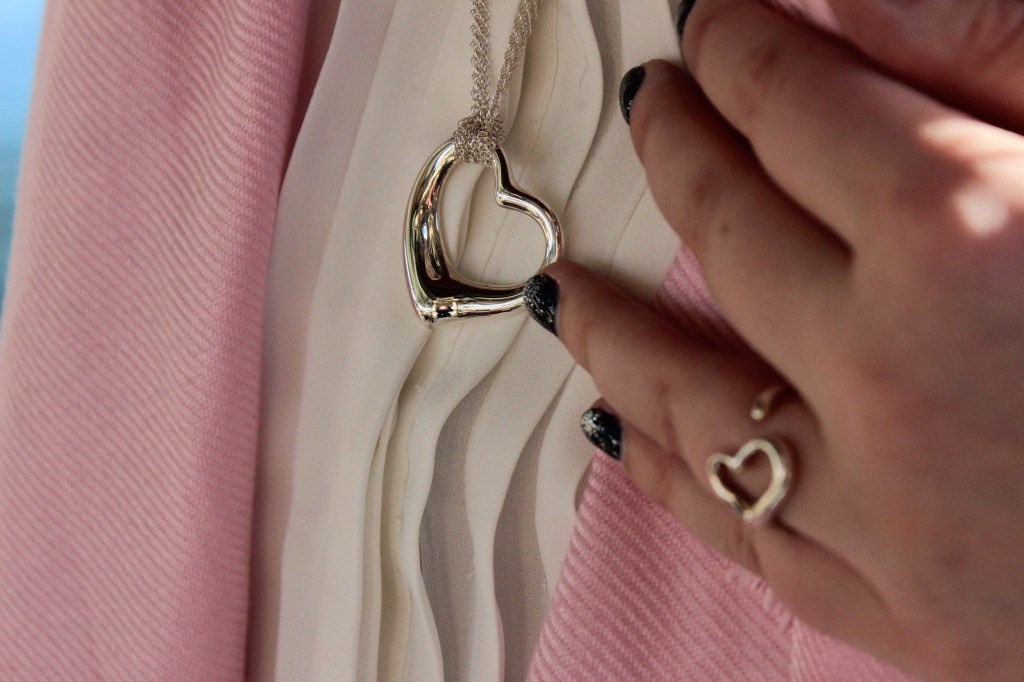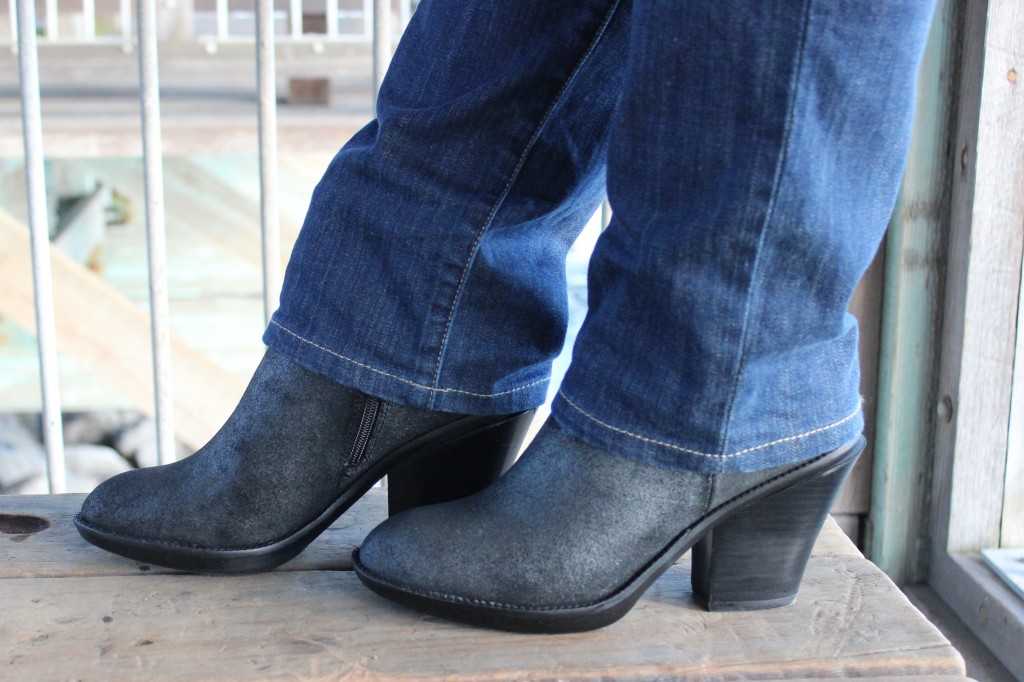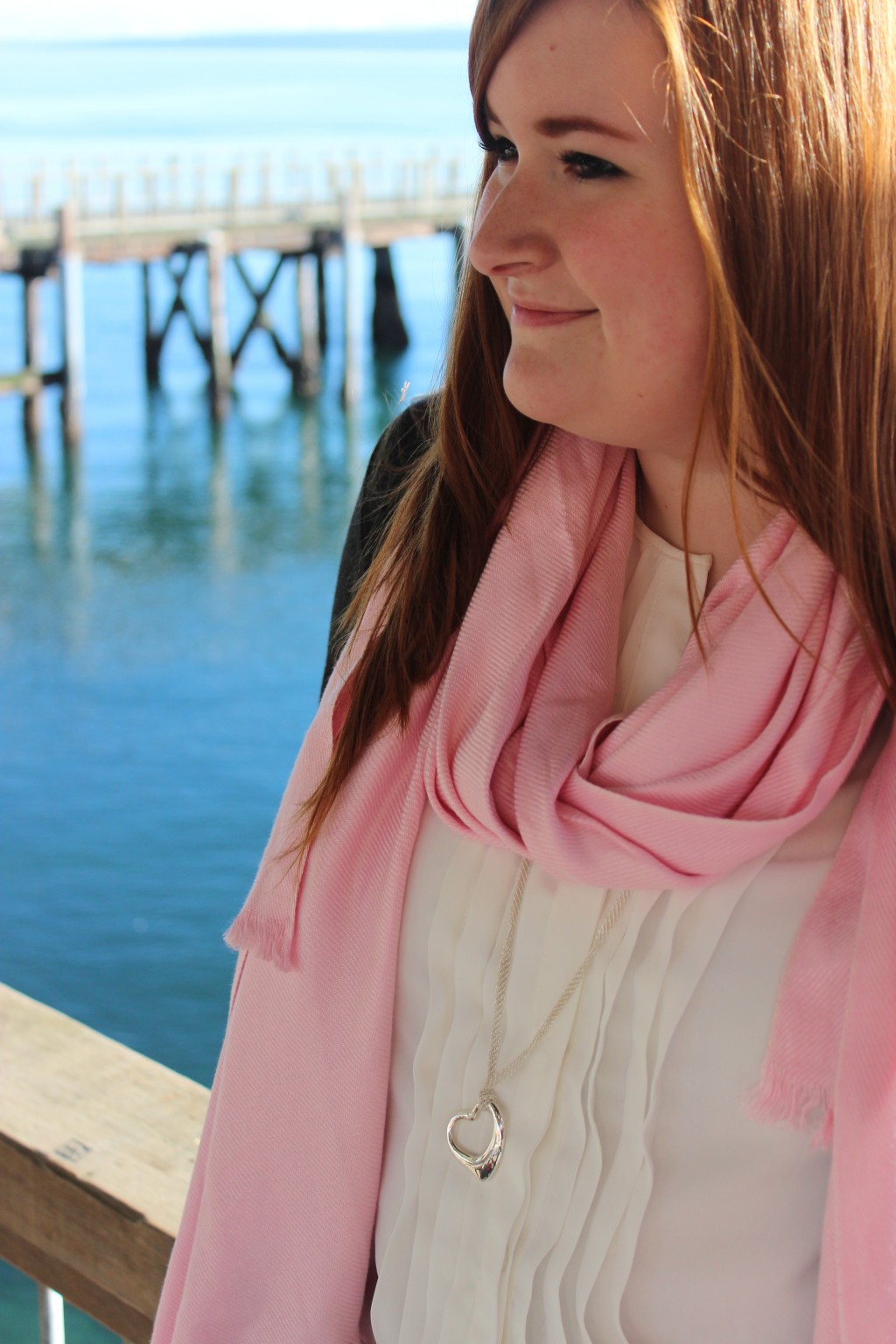 Sweater: [shopsense shopsense_url="http://api.shopstyle.com/action/apiVisitRetailer?url=http%3A%2F%2Fshop.nordstrom.com%2FS%2Feileen-fisher-merino-wool-jersey-cardigan-plus-size%2F3633542%3Forigin%3Dcategory-personalizedsort" original_url="http://shop.nordstrom.com/S/eileen-fisher-merino-wool-jersey-cardigan-plus-size/3633542?origin=category-personalizedsort&contextualcategoryid=0&fashionColor=CHARCOAL&resultback=1945&cm_sp=personalizedsort-_-browseresults-_-2_6_A" save_to_store="true"]Eileen Fisher (similar)[/shopsense]; Top: [shopsense shopsense_url="http://api.shopstyle.com/action/apiVisitRetailer?id=437334860″ original_url="http://www1.macys.com/shop/product/inc-international-concepts-plus-size-long-sleeve-pleated-blouse?ID=1100657&CategoryID=39720&LinkType=#fn=DEPARTMENT_TYPE%3DTops%26sp%3D2%26spc%3D84%26ruleId%3D25%26slotId%3D62″ save_to_store="true"]INC Pleated Blouse[/shopsense]; Scarf: [shopsense shopsense_url="http://api.shopstyle.com/action/apiVisitRetailer?id=257442275″ original_url="http://shop.nordstrom.com/S/nordstrom-cashmere-blend-eyelash-wrap/3173548?origin=category-personalizedsort&contextualcategoryid=0&fashionColor=PURPLE+BRIGHT&resultback=1995&cm_sp=personalizedsort-_-browseresults-_-1_6_A" save_to_store="true"]Nordstrom Cashmere Blend Eyelash Wrap[/shopsense]; Jeans: [shopsense shopsense_url="http://api.shopstyle.com/action/apiVisitRetailer?id=368697558″ original_url="http://shop.nordstrom.com/S/kut-from-the-kloth-stevie-straight-leg-jeans-gratitude-online-only/3378175?origin=PredictiveSearch-personalizedsort&contextualcategoryid=2375500&fashionColor=&resultback=145&cm_sp=personalizedsort-_-searchresults-_-1_2_B" save_to_store="true"]KUT from the Kloth (similar)[/shopsense]; Boots: [shopsense shopsense_url="http://api.shopstyle.com/action/apiVisitRetailer?id=436302055″ original_url="http://shop.nordstrom.com/S/kenneth-cole-new-york-idol-bootie/3522935?origin=category-personalizedsort&contextualcategoryid=0&fashionColor=PEWTER+METALLIC&resultback=531&cm_sp=personalizedsort-_-browseresults-_-1_2_B" save_to_store="true"]Kenneth Cole[/shopsense]; Necklaces: [shopsense shopsense_url="none" original_url="http://www.tiffany.com/Shopping/Item.aspx?fromGrid=1&sku=24806057&mcat=148206&cid=288187&search_params=p+1-n+10000-c+288187-s+5-r+-t+-ni+1-x+-lr+-hr+-ri+-mi+-pp+613+6&search=0&origin=browse&searchkeyword=" save_to_store="true"]Elsa Peretti Open Heart Pendant (Large)[/shopsense] & [shopsense shopsense_url="none" original_url="http://www.tiffany.com/Shopping/Item.aspx?fromGrid=1&sku=29667233&mcat=148206&cid=288187&search_params=p+1-n+10000-c+288187-s+5-r+101297648-t+-ni+1-x+-lr+-hr+-ri+-mi+-pp+364+5&search=0&origin=browse&searchkeyword=" save_to_store="true"]Elsa Peretti Open Heart Pendant[/shopsense]; Ring: [shopsense shopsense_url="none" original_url="http://www.tiffany.com/Shopping/Item.aspx?fromGrid=1&sku=GRP00026&mcat=148206&cid=288187&search_params=p+1-n+10000-c+288187-s+5-r+101297648-t+-ni+1-x+-lr+-hr+-ri+-mi+-pp+364+5&search=0&origin=browse&searchkeyword=" save_to_store="true"]Elsa Peretti Open Heart Ring[/shopsense]